OH YES... OH YES!
25th November 2020
To its portfolio of high-frequency mechanical chronographs, Zenith has added a new source of precision beats, in the form of superstar DJ, Carl Cox – a living legend of house and techno, famed for bringing unbridled joy to every dancefloor, and having the personality to match. From humble beginnings as a 15-year-old mobile DJ in Oldham, he has placed himself front and centre of British rave and clubbing culture, introduced the Detroit and Chicago sounds to dance floors and muddy fields alike, produced and promoted through his own labels, and made Ibiza the mecca it is. Even through lockdown and with the continued closure of nightclubs, DJ Cox remains hyperactive from his base in Melbourne, as ROX Magazine's co-editor Alex Doak had the pleasure of finding out…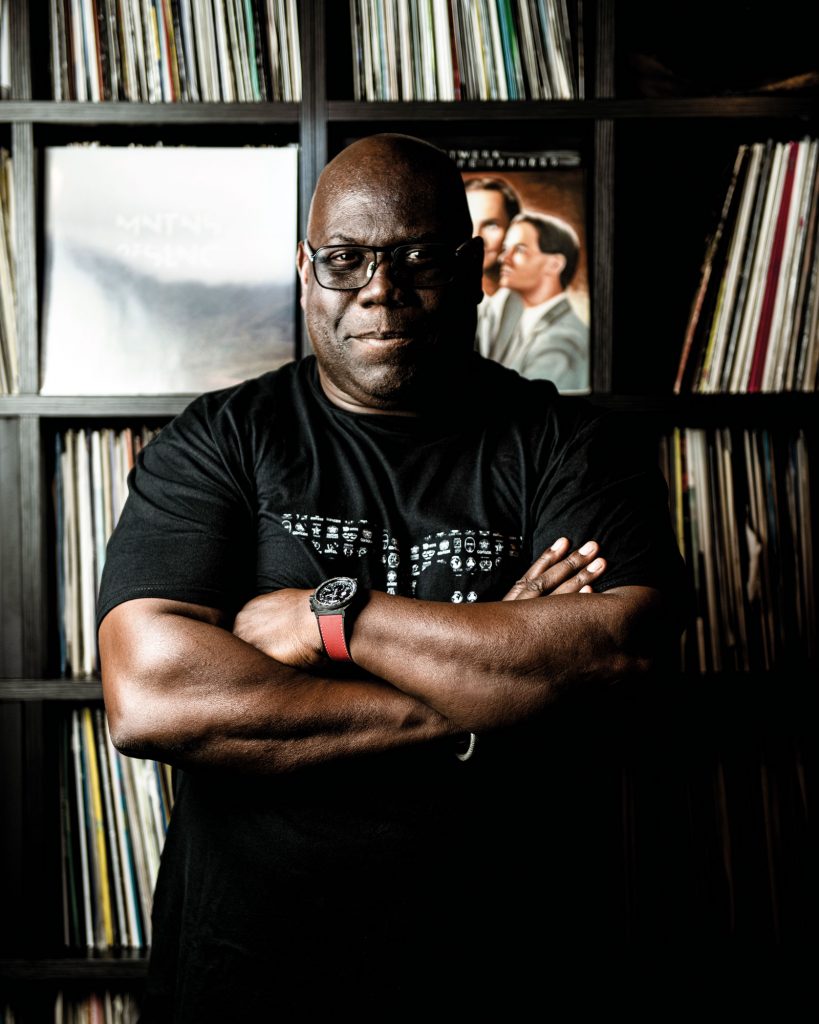 Your 'Cabin Fever, The Vinyl Sessions' streamed DJ sets have been aural highlights of my lockdown, thank you! The joy you emanate throughout them is infectious – will vinyl always be your favourite way to play out?
Thank you, that means a lot to me. Cabin Fever has also been one of the highlights of my lockdown! Vinyl gives you something you don't get in any other way. Pulling out a tune is like greeting an old friend. I have always enjoyed playing on three turntables and having 150,000 pieces of vinyl at my fingertips means that Cabin Fever, The Vinyl Sessions, will go on forever.
It was the Sunrise rave of 1988 when you amazed everyone by hooking up a third turntable. Can you explain what it allows you to bring to a set?
The third turntable means I have to work much harder but also it allows me to create an extra layer of sound. Somebody once said they don't hear my set, they listen to it, and from the first time I did this it felt natural. The thing to remember is that every turntable is the third turntable, as once I get going all three of them are first, second and third depending on what's playing and what's going in to the mix.
Other than Cabin Fever, how have you filled your time during lockdown? Surely staying put goes against everything in your DJ DNA!
That's a good way to phrase it – other than Cabin Fever, my other live shows, my charity sets, my virtual festivals, Carl Cox Motorsports, my remixes like the new one for Deadmaus & the Neptunes, running my labels and organising my playlists I've had nothing to do! But seriously, having been on the go nonstop for my whole career it's been a good time to recharge and allowed me to be very focused and creative.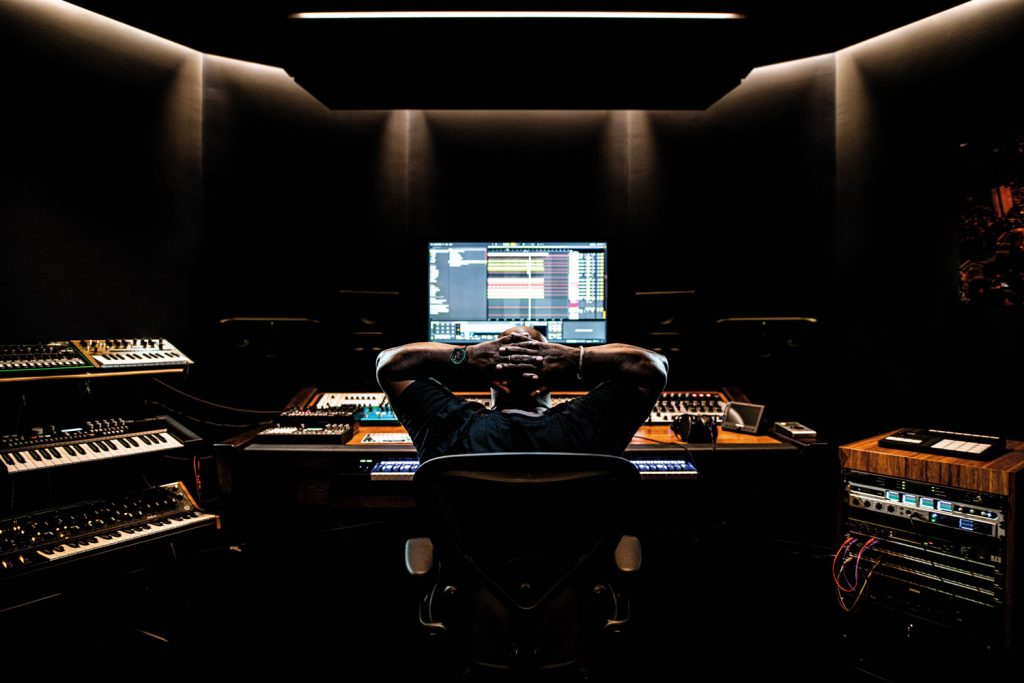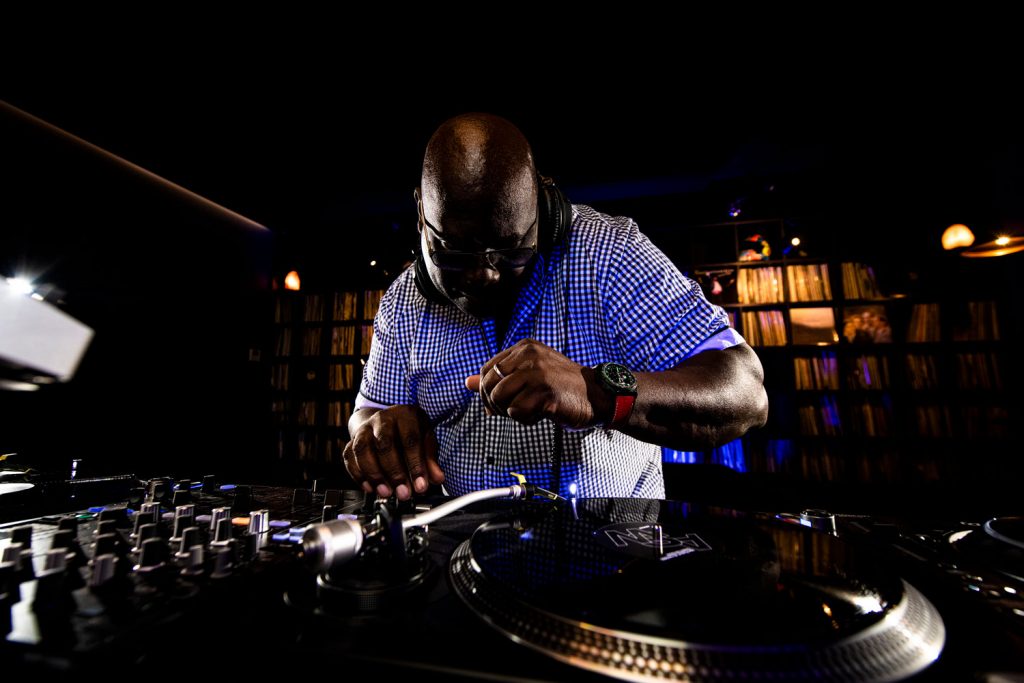 Having been resident for an extraordinary 15 summers on the trot, is it still your desire to bring Space back to Ibiza? Or could the island's legendary scene be hanging in the balance?
I get asked this a lot. Space was pure magic and created something that has a lasting legacy. Ibiza has been hit hard and things will come back in a different way. Things change and now more than ever will see a new direction in Ibiza. Ibiza has a special place in my heart so I'd say never say never – or if I really wanted to stir things up I'd say watch this space!
What do you think clubbing will look like in 2021?
Clubbing will be very different – I've a good idea how things could be and how things should be. Club culture became a global industry because it was driven by creative people. It is that creative spirit that will lead the way in 2021.
You obviously love your watches. Is it a similar appeal as with cars?
I can really appreciate craftsmanship. I love engines – anything from an old banger or a Mini to a Superbike or a Ferrari – each one has something unique. Watches are much more personal and there's a story behind each one.
What qualities does your own 'brand' share?
Zenith is really special. The El Primero movement is a big part of the story with the heritage to back up the exceptional quality. I'd like to think that the level of detail they put into each watch is like the level of detail I put into my music.
"Everything I do is about sharing music as widely as possible"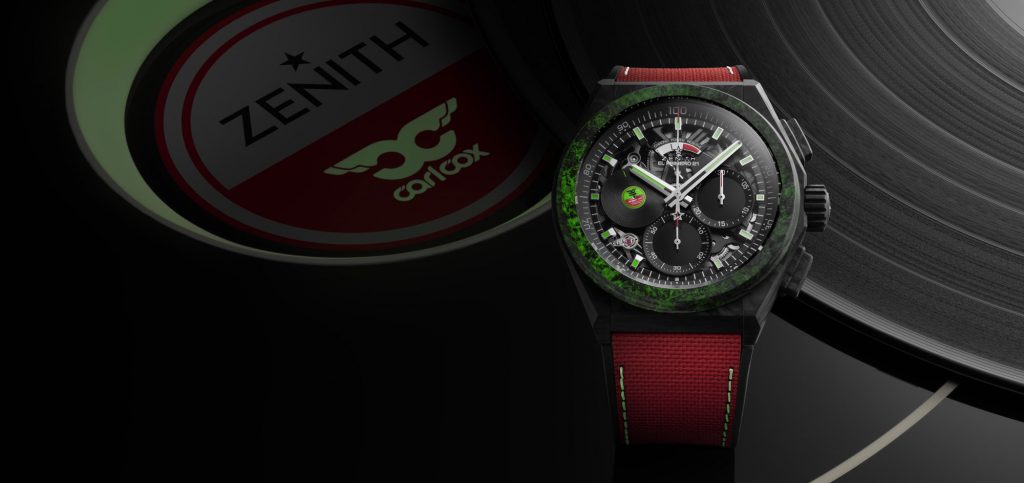 How did the hook-up happen?
My manager and I met the team at Zenith and we all really clicked. Nothing was planned but it seemed like a natural progression to collaborate based on shared values. Once we started to design the Carl Cox Limited Edition watch we looked at all the things I'd want from a watch and how it would work for me on stage, in the studio and in my personal life. The carbon bezel's glow-in-the-dark is great for me but also adds a real electronic music and nightlife vibe to the watch.
I find a chronograph really useful in the kitchen. What do you use your El Primero's chronograph function for?
Truth be told, I don't think I've ever realistically used the chronograph for something specific. Does anyone, really? But activating the chrono on my DEFY 21 is a lot of fun, 1/100th of a second is a lot faster than my eyes can keep up with! Every time I start it, I'm amazed by the speed and sound.
Zenith puts itself at the vanguard of new mechanical technology. Do you like to experiment with new bits of DJ kit – or do you prefer to travel light and just get the music out there?!
Anyone who hasn't carried two full record boxes in the dark through a muddy field to a rave is travelling light! I've always been interested in new technology and that's important for me – as a DJ, live artist or in the studio. Everything I do is about sharing music as widely as possible and new innovations are a big part of shaping the sounds and performances of the future.
You're known for championing new talent, so go on: who should we be raiding Soundcloud for, right now?
There is so much great music out there and really interesting new artists coming through. My Awesome Soundwave label focuses on live electronic artists so I'd have to say you should listen to our new release from Digital Afrika, blending rhythms and cultures.
I certainly will, DJ Cox! Thank you for your valuable time.
WHEELS OF STEEL
For Carl Cox's debut Zenith release, limited to 200 pressings, Zenith has turned things up to 11 with a suitably nocturnal carbon-fibre remix of its 'Defy 21' chronograph. As well as its futuristic 1/100th of a second stopwatch function, whose central hands sweeps around in a blur, the 'techno' stakes have been upped with a bezel and strap stitch that both glow in the dark. Adding a personal touch, the running-seconds subdial has been rendered as vinyl disc, complete with 'CC' label, plus there's a pair of Pioneer headphones into the bargain, signed by the man himself. "I am very lucky that I am able to share my love of music all over the world," he says. "All of us have the power within us to feel the beat and dance – my job is to bring that energy out and to unite everyone on the dancefloor. In a similar way, Zenith is about elevating the art of watchmaking and sharing its innovations with the world, so collaborating with them on a watch with a high-frequency beat felt very natural." Quite right, too.
The Zenith DEFY 21 Carl Cox is available from ROX now.
74838 | £16,000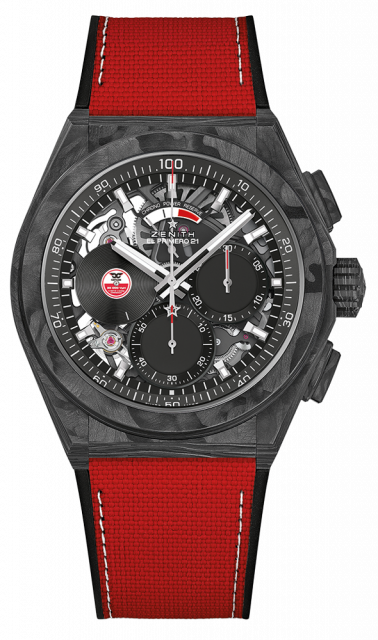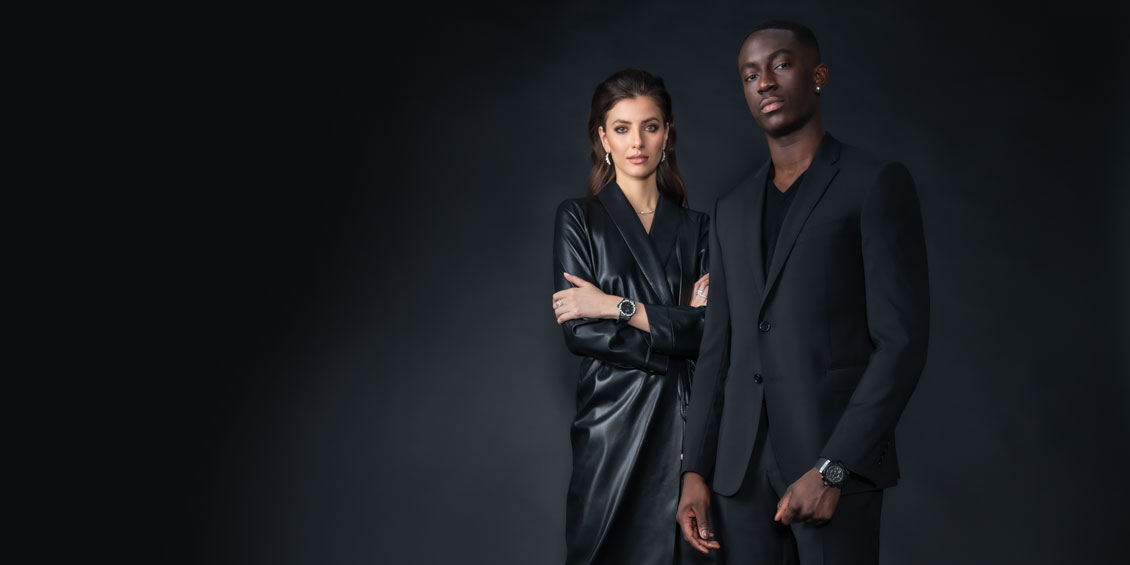 Welcome to a ROX Magazine that, like everything this year, is rather different. Despite finalising this issue amidst Lockdown 2.0, without the upside of 1.0's kindly weather, the theme we conjured for a consolidated ROX Magazine back in the summer still feels as poignant: 'Together'.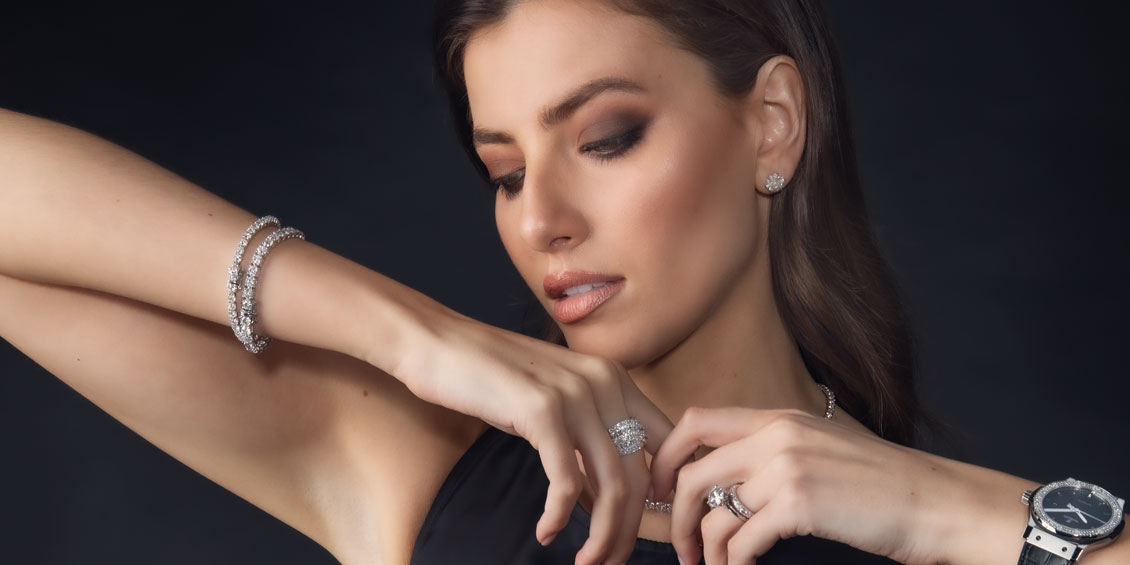 Polished perfection has never looked so good. Make-up artist Rae Mathieson talks us though how she created the looks for the latest ROX campaign.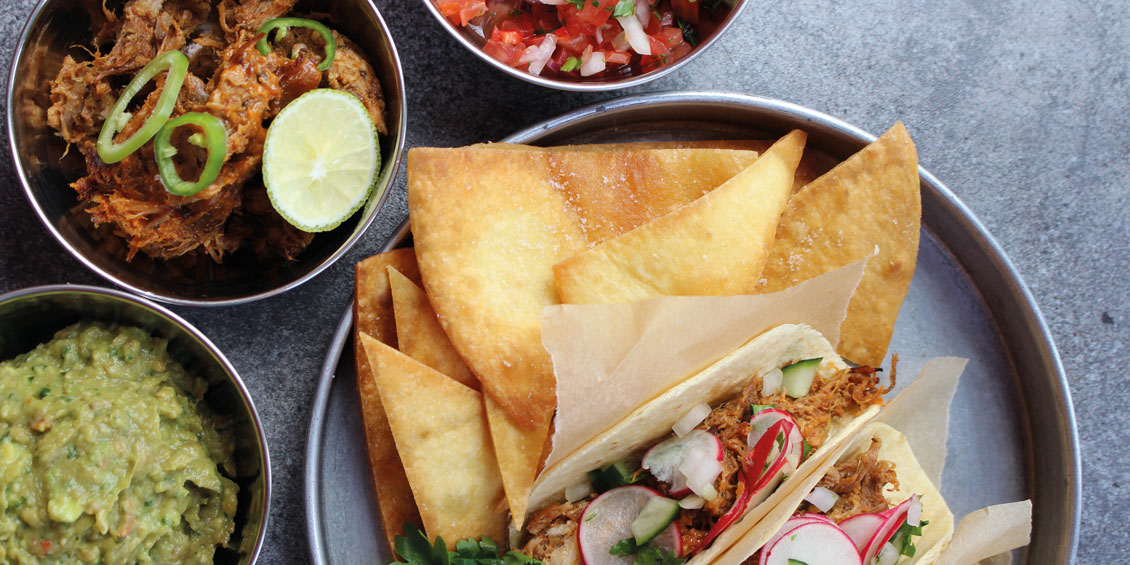 Why bother braving the great outdoors this winter, when you can have restaurants deliver deliciousness to you.