BOXES OF DELIGHT
25th November 2020
Why bother braving the great outdoors this winter, when you can have restaurants deliver deliciousness to you.
Menus, proper tablecloths, someone else doing the cooking and washing up – there are many things to miss about going to restaurants. However, you don't need to miss eating top-quality food from around the UK because there are those waiting to deliver the experience to you.
Here's just a few out there offering five-star food that you can eat in the comfort of your own home. So, swap your pyjamas for something fabulous, turn off the television and get ready to recreate the restaurant experience. Starched linen optional.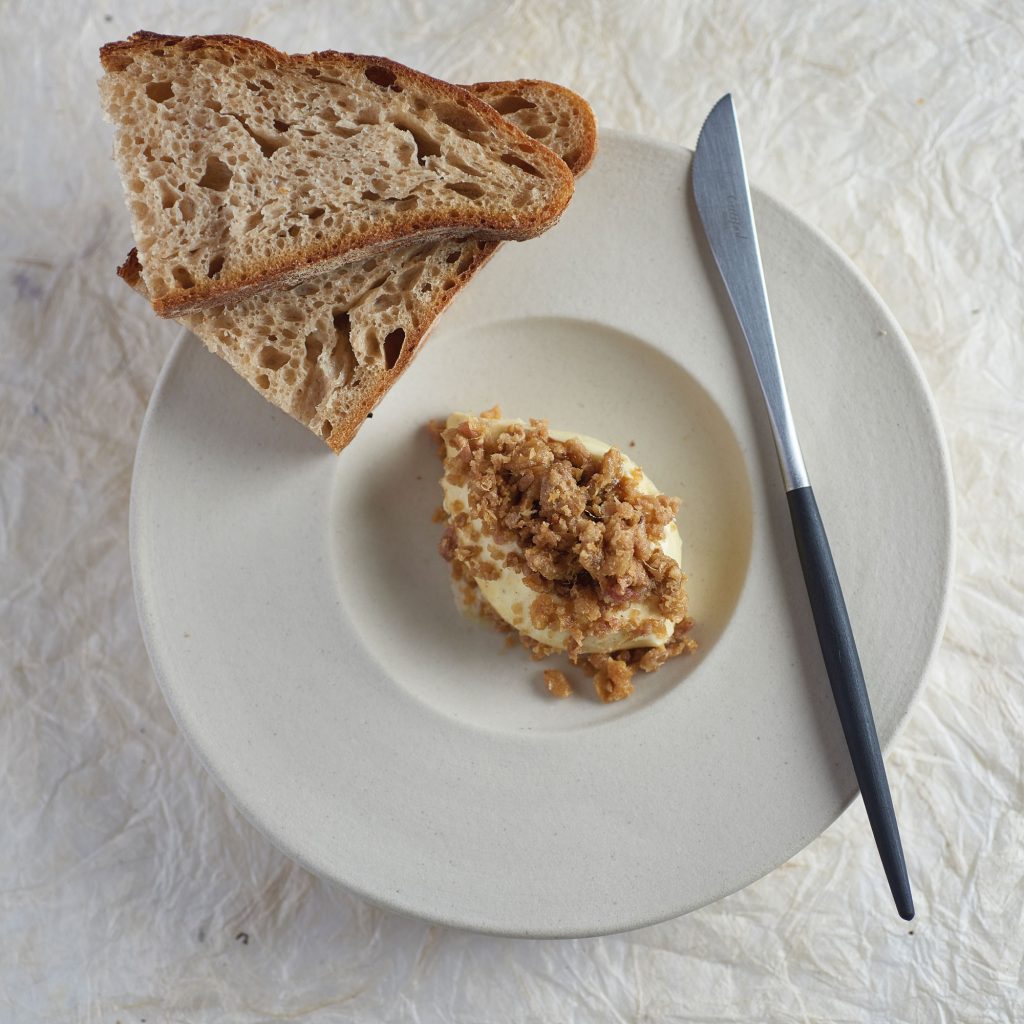 The Sunday-lunch one – Hame by Adam Handling.
£130. Serves two.
If you're missing your regular Sunday roast down the local, then you need this in your life. Hame (the Scottish word for "home") is the brainchild of Scottish wünderkind Adam Handling. Handling was the first-ever trainee chef at Gleneagles, following which he took over at St Andrews, becoming the Fairmont Group's youngest-ever head chef. From there, he's garnered myriad awards, opened restaurants and a cocktail bar and now luxury home delivery.
As you'd expect from a chef who has cheese-truffle doughnuts on his snack menu, this Sunday roast kit is not exactly the traditional "meat, veg and gravy" offering. You warm up the taste buds with Handling's signature sourdough and with his sinfully delicious chicken butter; then burrata to be served with romesco and leeks, followed by a rather decadent whole truffle-stuffed chicken to roast with mash and a Caesar salad. And finally, if you still have some room after all that, a tarte tatin. All that's missing is a roaring fire and the mildly drunk ranting of bloke at the end of the bar.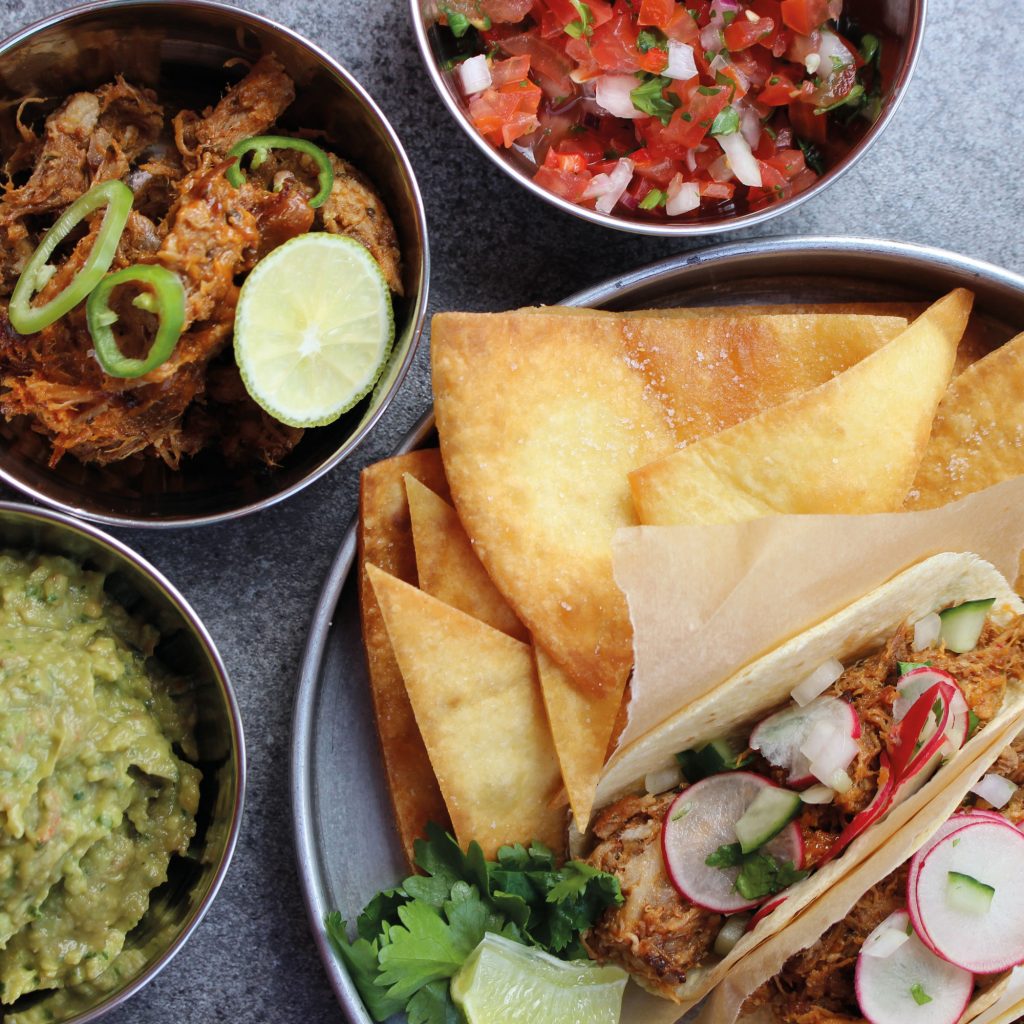 The mid-week one – Belly of the Beast.
£15/pp. Serves as many as you like.
If you're fed up with the constant daily dinner grind, then this is ideal. Chris Coulter has transformed his high-end catering company into a food-delivery business. Each week Coulter and his team devise a two-course menu, which you can find every Monday on their Instagram stories (@bellyofthebeastco). What's for dinner is determined by what's in season and all you have to do is warm up and plate up. Coulter likes to keep things local. All the meat used is sourced from Charlotte's Butchery in Gosforth or Block and Bottle in Heaton and fish comes from Hodgson's in Hartlepool, you might even dine on vegetables from the allotment if there's a glut. You can even accessorise your main course with homemade pickles, condiments or hot sauces, which can be bought separately, and, if you feel like switching this up to a celebration, you can add a mixed box of dessert traybakes. Where possible all the packaging is either biodegradable, compostable or can be recycled and those that aren't can be reused. The only downside is you have to live in Newcastle or Gateshead to take advantage of this amazing service.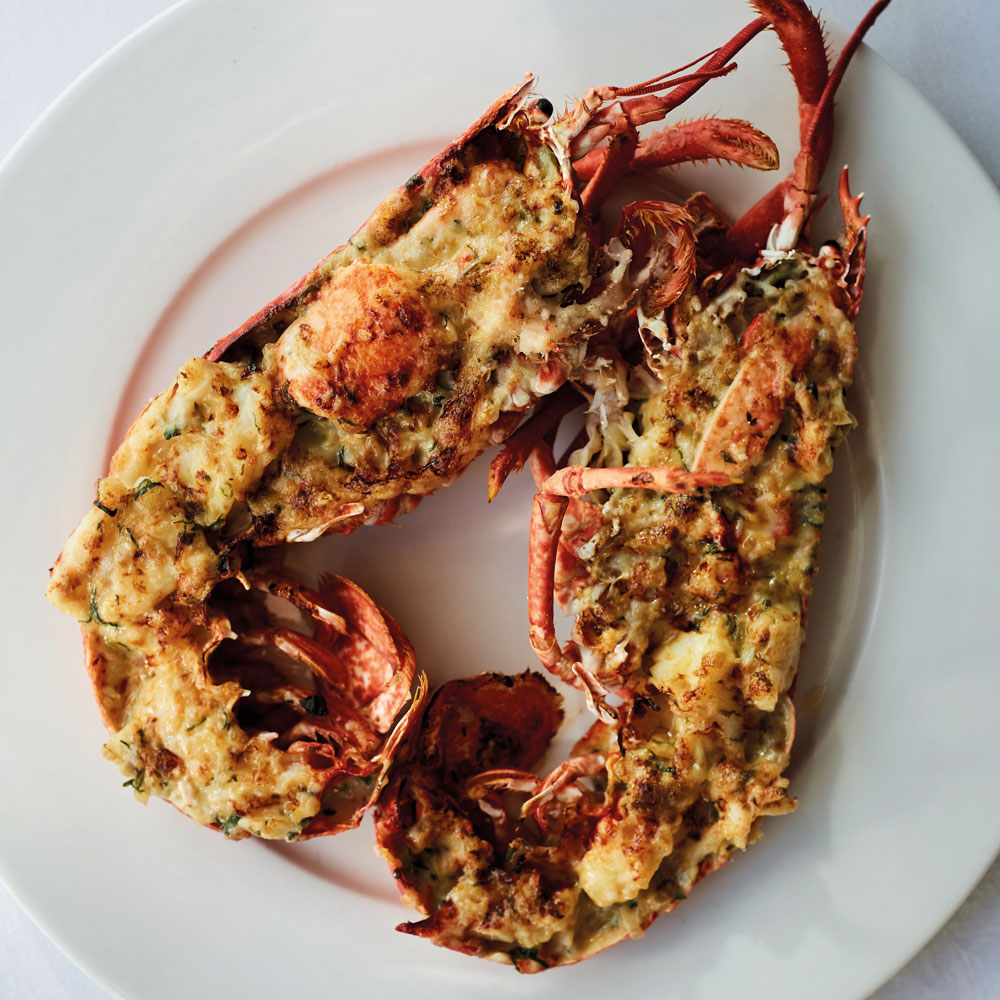 The celebrity one – Rick Stein's Stein's at Home Lobster Box.
£85 (plus £7.95 delivery). Serves two.
All the way from Padstow to your plate comes these boxes of pescatarian pleasure. You could opt for the Hake box or the Indonesian curry, but nothing says restaurant-level decadence like lobster. It's also one of those creatures that only the most ambitious grapple with in the comfort of their own kitchen. As well as the main of lobster thermidor, there is a starter of grilled scallops with hazelnut and coriander butter and a very waistline-destroying chocolate pavé.
There is some light cooking involved – mostly chopping herbs, warming sauces and putting things in ovens or under grills – and if you're totally flummoxed by the instructions there's a handy five-minute video tutorial on rickstein.com led by son Jack. Thankfully the lobster has been dealt with – it comes halved and pre-cooked – and it also comes with a side salad from the Padstow kitchen garden and some new potatoes. All you have to do is buy the wine.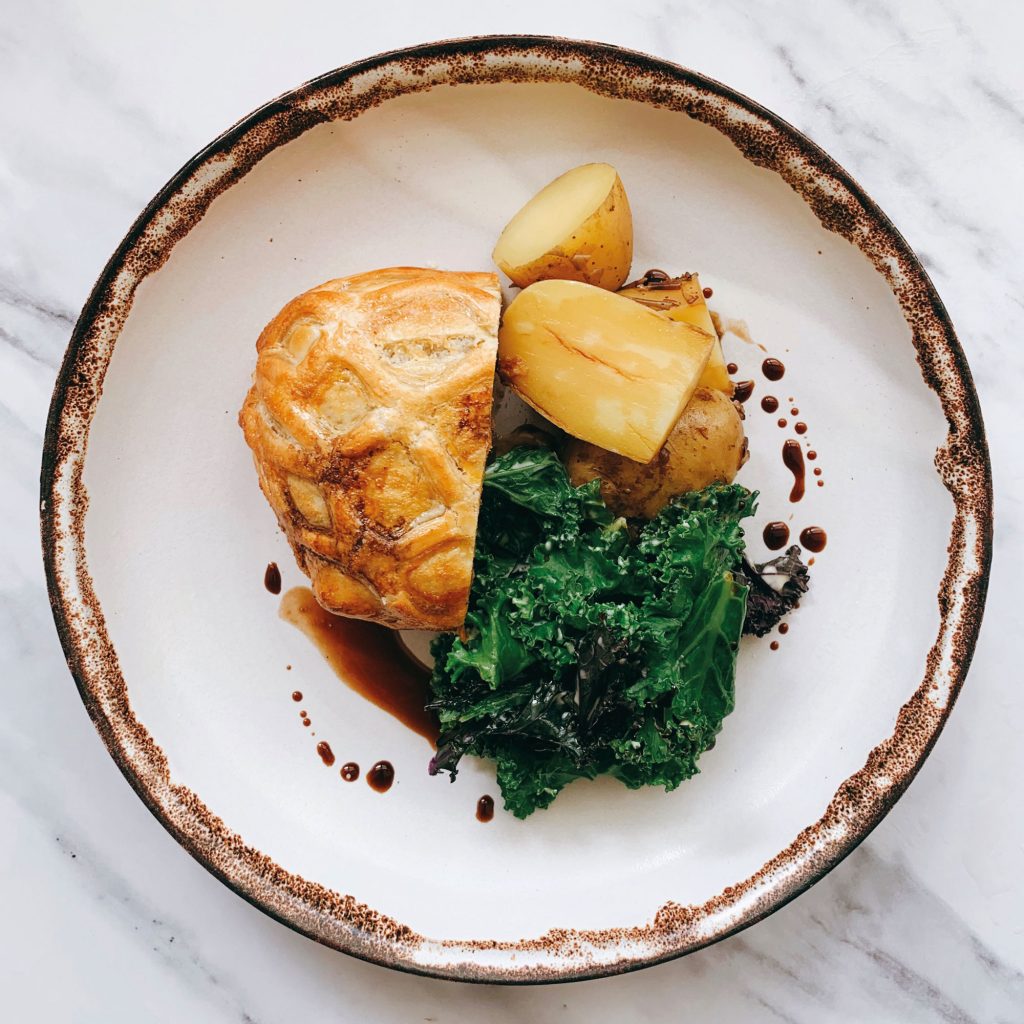 The Michelin-starred one – The Made in Olstead Signature Box.
£120. Serves two.
From the kitchen of the Black Swan, a Michelin-starred restaurant with accommodation in Olstead near York, comes food prepared by Britain's youngest starred chef Tommy Banks. Make no mistake, this isn't a mid-week one-pan affair, it is five-course extravaganza, with a bottle of matched wine to accompany it, featuring such culinary delights as beetroot cooked in beef fat, a main of prime-salt-aged beef wellington and other accoutrements – country bread, with an intriguing-sounding cheddar custard, and chicory root and chocolate.
As with the food on the menu at the Black Swan, where possible all the ingredients are grown both on and around the Banks's family farm, which means you really are getting the best of British with this box.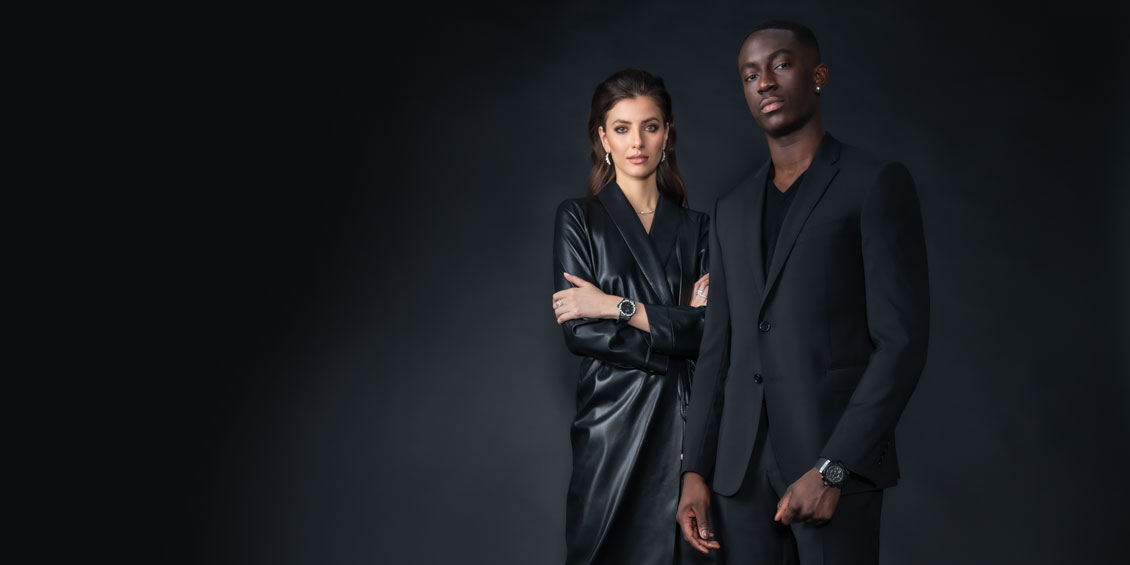 Welcome to a ROX Magazine that, like everything this year, is rather different. Despite finalising this issue amidst Lockdown 2.0, without the upside of 1.0's kindly weather, the theme we conjured for a consolidated ROX Magazine back in the summer still feels as poignant: 'Together'.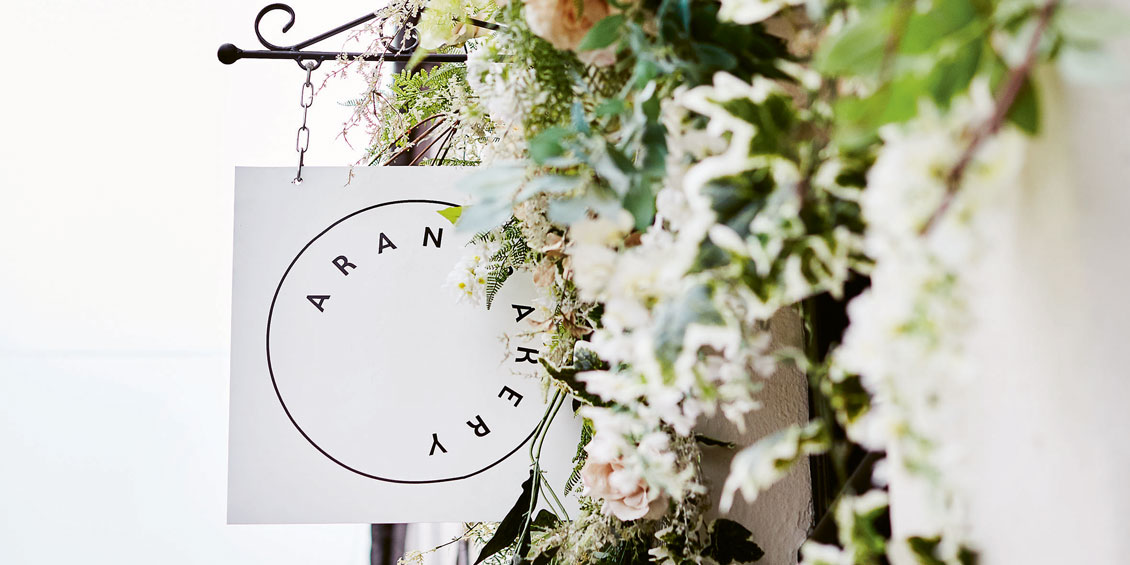 The sleepy Highlands village of Dunkeld harbours a quiet phenomenon in the world of baking: Aran.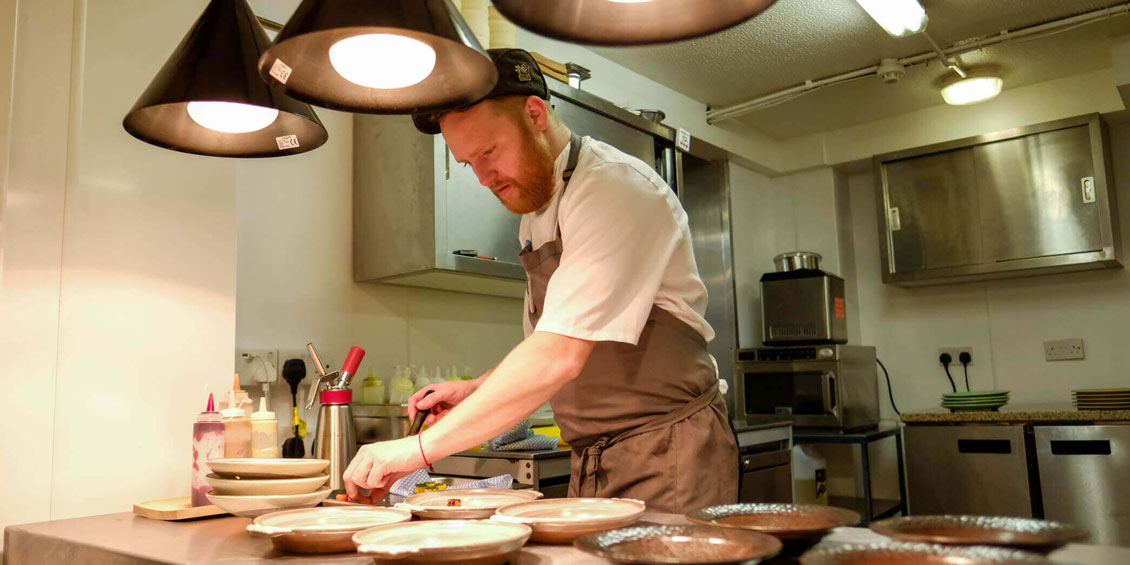 Masterchef winner Anton Piotrowski has journeyed all the way from Devon to Liverpool with his modern take on fine dining.