BREAD WINNER
4th December 2020
The sleepy Highlands village of Dunkeld harbours a quiet phenomenon in the world of baking: Aran. It's Scottish Gaelic from the Old Irish 'arán' meaning 'loaf'. It also means a bakery like no other, whose tireless founder Flora Shedden has wasted no time in winning the love of locals and tourists alike… as well as publishers. If you're unable to pop by en route to Alladale, here's an extract from Flora's debut cookbook of 2019, so you can bring the warmth and delicacy of her craft to you and yours' own home kitchen.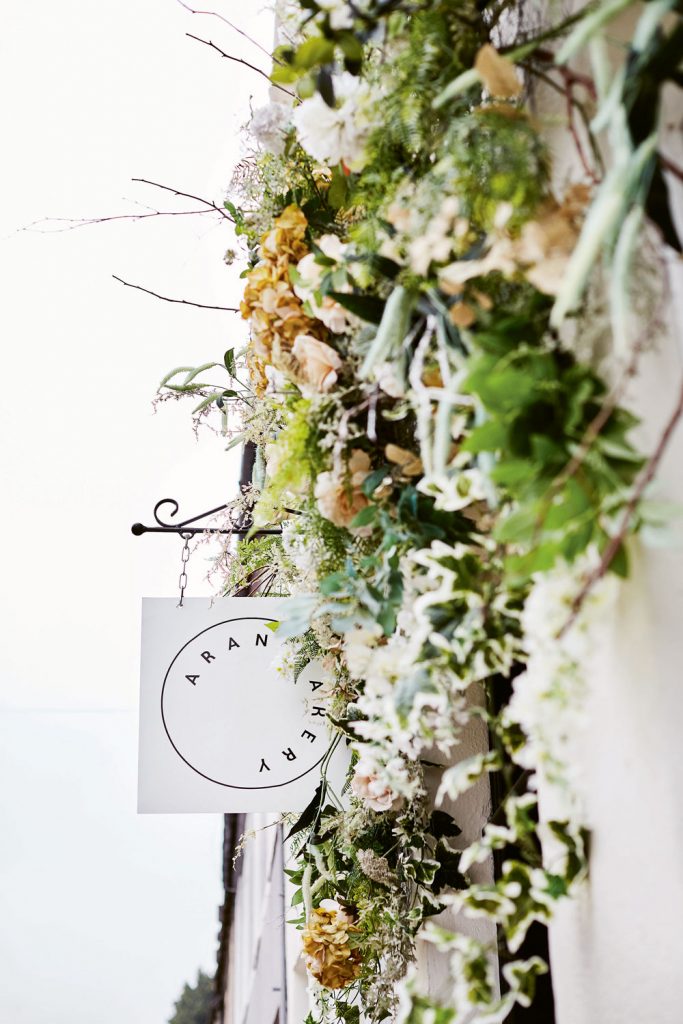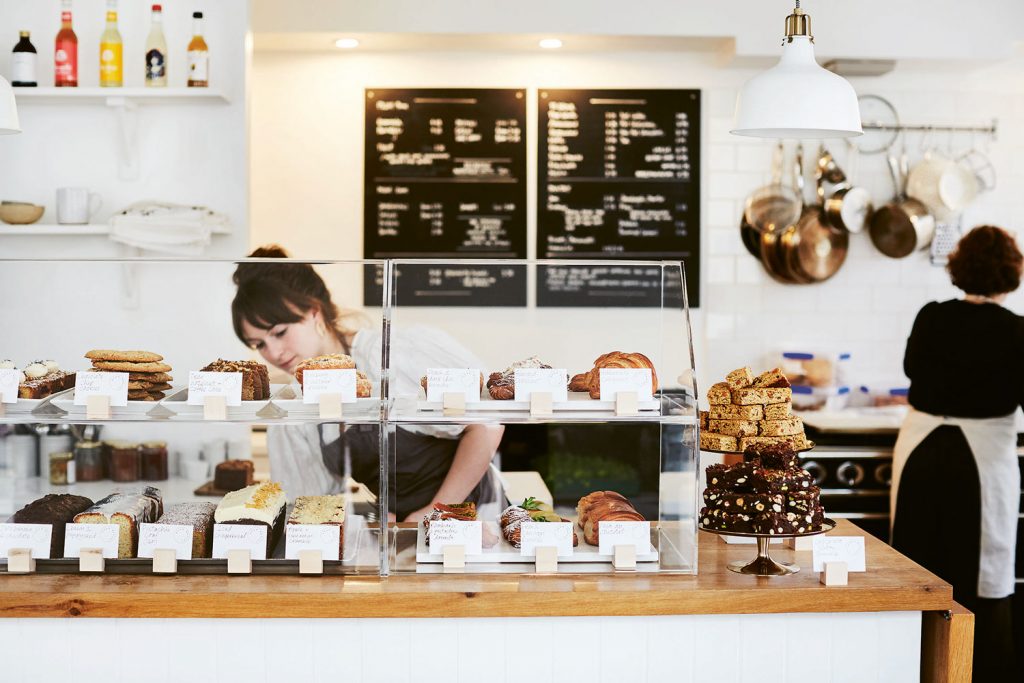 CHANTERELLE , SHALLOT AND GRUYÈRE FRITTATA
Serves 6 generously
300 g (10½ oz) new potatoes, quartered
extra virgin olive oil, for frying
300 g (10½ oz) shallots, finely sliced
1 garlic clove, finely sliced
200 g (7 oz) chanterelle mushrooms, brushed, cleaned and trimmed
knob of butter
8 eggs
double (heavy) cream
100 g (3½ oz) Gruyère, grated
100 g (3½ oz) Cheddar, grated
salt and freshly ground black pepper
grating of nutmeg
1 small bunch of thyme, leaves picked
salad leaves, to serve
Preheat the oven to 170ºC (340ºF/Gas 5).
Bring a large pan of salted water to the boil and drop in your potatoes; they should only take 10–15 minutes to cook.
Heat a large ovenproof non-stick frying pan (skillet) – ours is 28 cm (11 in), but you can make an extra-deep frittata in a smaller pan – with a little olive oil. Cook the shallots until softened, around 5 minutes. Add the garlic, cooking for a few minutes more. Tip out of the pan and into a bowl, then set aside.
Wipe out the pan, then place on a high heat and cook the chanterelles for a few moments. They will be squeaky to start with but will soften quite quickly. Once softened, around 3–5 minutes, add the butter and stir well. Return the onions and garlic to the pan, then turn off the heat.
Crack the eggs into a measuring jug. Top up with double cream to the 800 ml (27 fl oz) mark. Add the grated cheeses and whisk. Season well and add a good grating of nutmeg. Fold through the thyme.
Drain the cooked potatoes and add to the pan along with a little extra oil. Return to the heat and pour in the cheese and egg mixture. Stir to make sure everything is coated. Fry over a medium heat for 5 minutes until the eggs start to settle and cook. Reduce the heat to low and cook for a few more minutes, then place in the oven for 10 minutes, or until cooked through. Allow to cool for 15 minutes, then cover with a plate and flip the pan carefully. Remove the pan and cover with a second plate. Flip over again and remove the top plate. Allow to cool completely before slicing. Best served with a tangle of salad.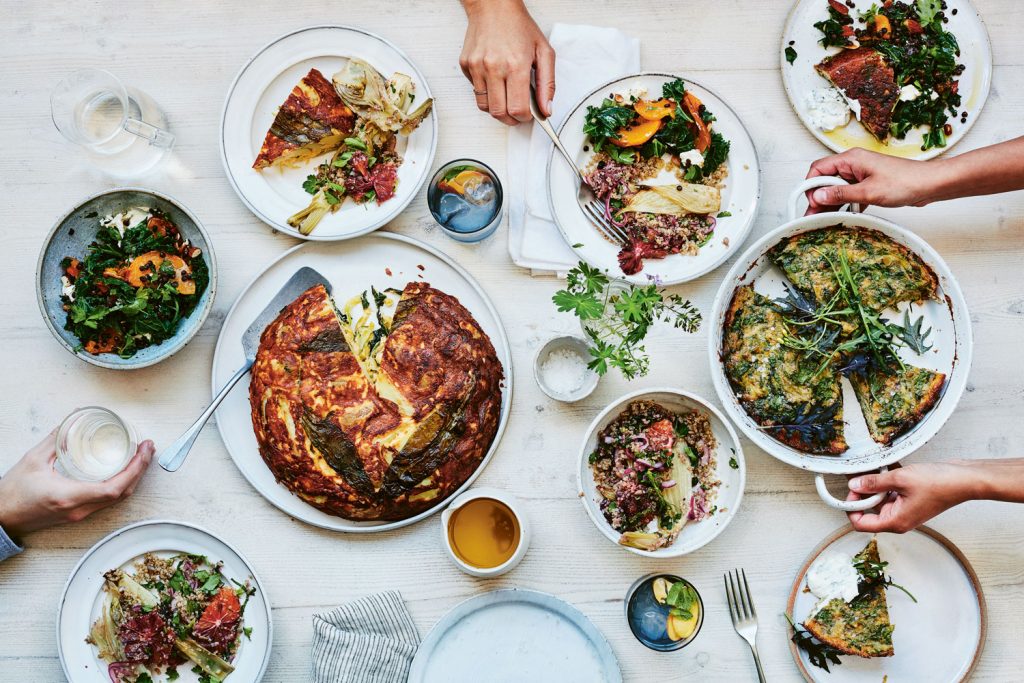 BLACK PUDDING
Makes 12
1 kg (1 lb 1½ oz) puff pastry
1 egg, beaten
splash of milk
black sesame seeds, to decorate
piccalilli, mustard or chutney, to serve
watercress, to serve
250 g (8¾ oz) good-quality sausages, casing removed
250 g (8¾ oz) minced (ground) pork belly
500 g (1 lb 1½ oz) black pudding (we use Stornoway), casing removed
100 g (3½ oz/2/3 cup) breadcrumbs
1 teaspoon mixed herbs, or finely chopped fresh parsley
grating of nutmeg
1 teaspoon salt
freshly ground black pepper
1 egg
Preheat the oven to 180ºC (350ºF/Gas 6).
Mix the sausage meat with the minced pork belly, black pudding and the breadcrumbs in a large mixing bowl. Add the herbs and a good grating of nutmeg, then scrunch with your clean hands until well mixed. Once combined, add the salt and a decent amount of black pepper, then crack in the egg and mix again.
On a floured work surface, roll the pastry out into a big rectangle measuring 60 x 48 cm (24 x 19 in). It will be roughly 2.5 mm thick. Cut into 12 rectangles measuring 20 x 12 cm (8 x 5 in) each. Roll roughly 100 g (3½ oz) of the haggis mixture into a sausage shape, approximately 12 cm (5 in) long. Repeat with the rest of the mixture and lay each along the top edge of each rectangle.
Mix the egg and milk and brush the pastry with the mixture, then roll the pastry around the sausage meat, starting from the top until all the pastry has been wrapped around to encase the meat. Press down gently to seal.
Pour the black sesame seeds into a shallow dish. Brush the top of the sausage rolls with more of the egg wash, then dip into the sesame seeds making sure you get a good coating. Place on a baking (cookie) sheet and bake for 20–25 minutes, or until puffed, golden and cooked through. Serve with piccalilli, mustard or chutney and some watercress.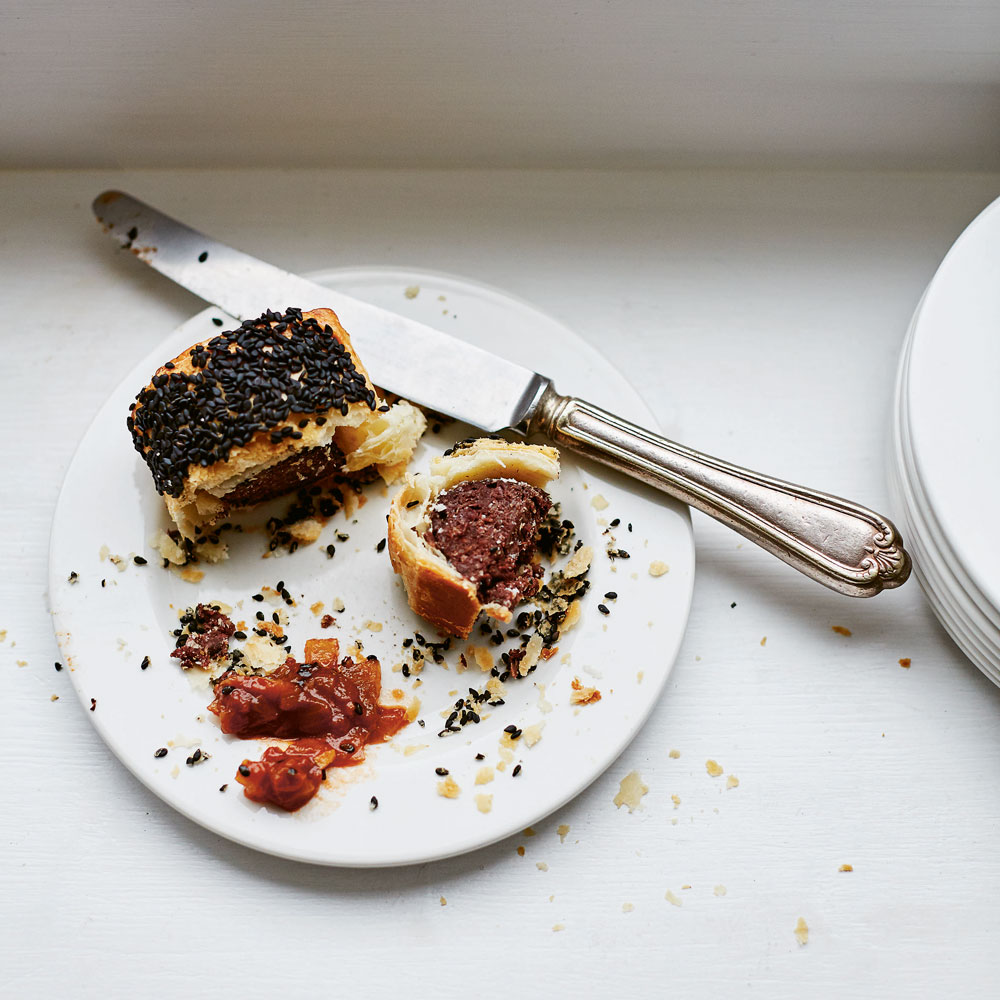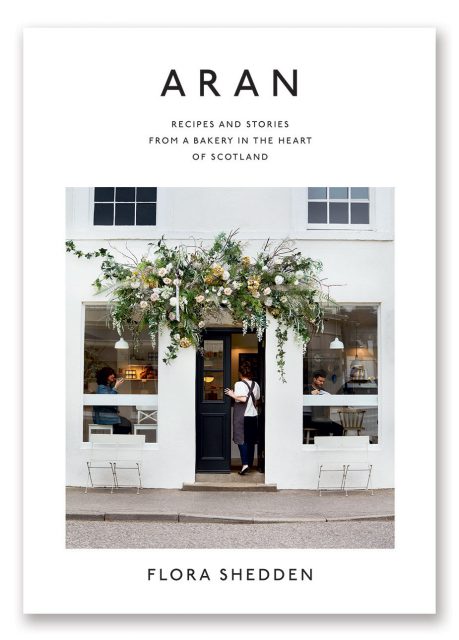 'Aran' by Flora Shedden (Hardie Grant, £22) is available from Amazon and all good bookshops. Photography © Laura Edwards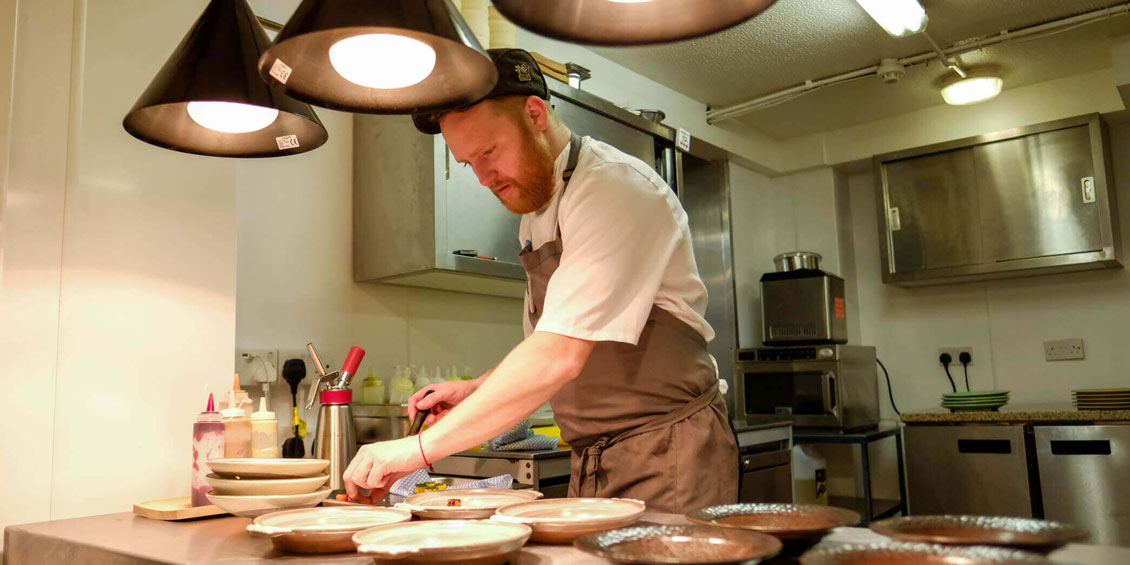 It's not just ROX's new boutique that's making an indelible mark on the little black books of Liverpool's great and good – Masterchef winner Anton Piotrowski has journeyed all the way from Devon with his modern take on fine dining.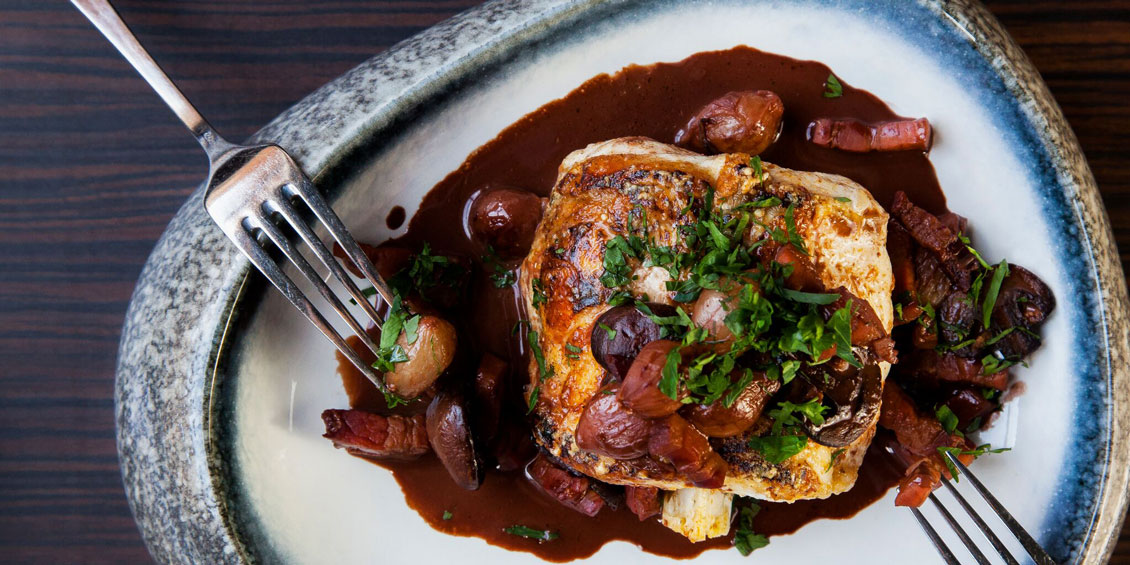 Mark Greenaway's Edinburgh star remains firmly in the ascendant, thanks to a boldly decorated but deliberately relaxed approach at 'The Caley' hotel on Rutland Street. Come for the food, stay for the… well, just stay.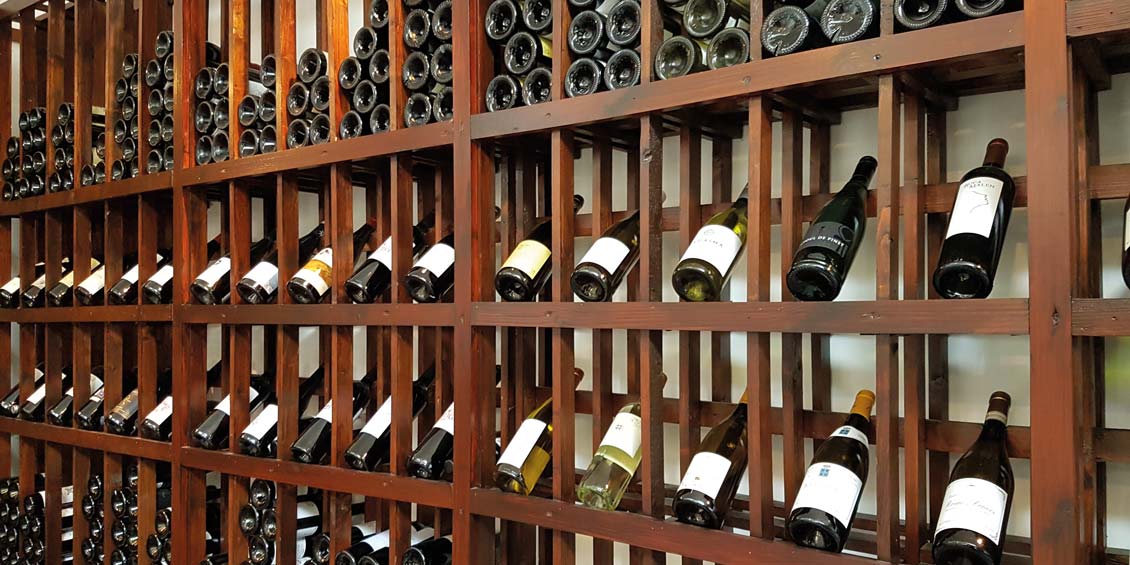 You don't need fear the wine list in a restaurant any more as wine merchants Corney & Barrow talk us through the art of selecting the perfect vino.