WORLD AT HER FEET
27th May 2022
Sydney McLaughlin has a world and Olympic record, two gold medals, a TAG Heuer ambassadorship, and she's still only 22. We delve into the back story of this remarkable woman. Words by Laura McCreddie-Doak.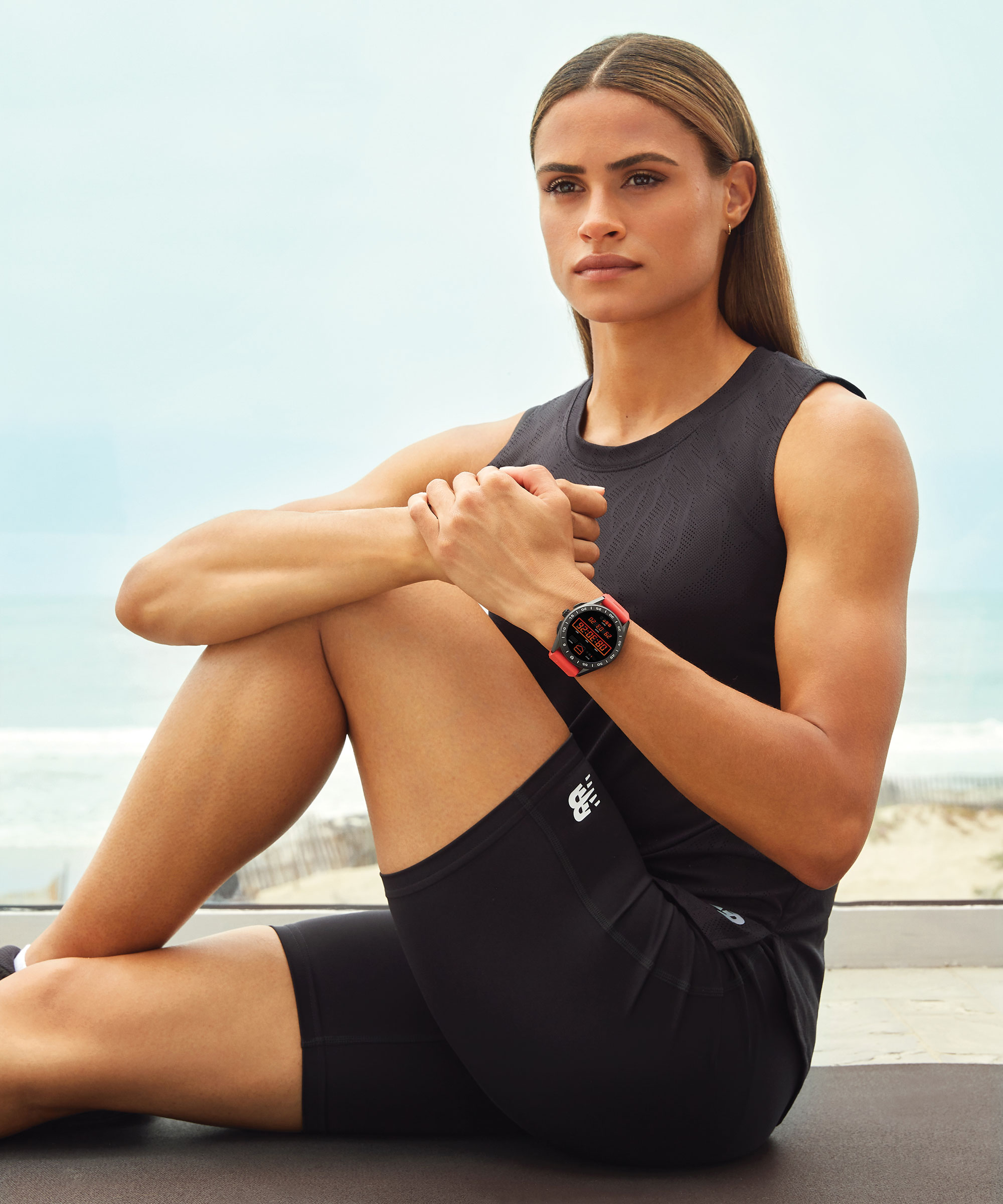 It was at the age of six, when she was taken to her first track meet, that Sydney McLaughlin knew that this was what she wanted to do with her life. Daughter of two former track athletes, Willie and Mary McLaughlin, and surrounded by sporty siblings, it wasn't much of a leap. What was, was the speed with which Sydney's career took off.
"Running was just fun. Winning for the first time and seeing how happy my parents were and getting rewarded with candy—I decided that's what I wanted to do," she says speaking to L'Officiel, for whom she covered the June online edition of the magazine. "My parents didn't really coach or train me—they just let me run and I would win, and they saw potential in that."
By 14 she was placed second in the USA Track and Field Junior National Championships with a time of 55.63 in the 400m hurdles – a national high-school freshman record. This race, with the demands it makes on the body, the endurance it requires and the added challenge of speed, is considered the hardest track and field event. Not surprisingly considering you're being asked to sprint 400m while leaping over ten 30-inch-high barriers. Sydney's winning streak was only just starting. The year after, at only 15, she took golds at the National Scholastic Athletics (NSAF) Indoor Nationals, NSAF Nationals and the US World Youth Trials. A year later the Olympics came calling. 2016, Sydney attended the Olympic Trials, a 10-day event where hopefuls compete for a place on the squad. Sydney's father made it to the 400m sprint semi-finals in 1984, Sydney was to do better. Much better. She became the youngest woman since 1980 to qualify for the 400m hurdles, earning her the nickname "Syd the Kyd".
Rio wasn't the success story she hoped it would be. The international attention, the presence of all these athletes she admired, and the high levels of competition led to anxiety and nerves and, eventually, a fifth place. Bear in mind this was still a girl who had a year of high school left; she was also experiencing bullying from online trolls as well as girls at school. However, appropriately for a TAG Heuer ambassador she didn't "crack under pressure", she learned from it. She went to the University of Kentucky for a year, before finally deciding to leave university to go pro. At the ripe old age of 18.
She made the decision to change her coach to superstar coach Bob Kersee, who has trained many elite athletes, including his wife Jackie Joyner-Kersee who won three Olympic golds, one silver, and two bronze across four Games in both heptathlon and long jump. Kersee introduced her to new techniques, including using 14 strides between hurdles instead of the usual 15. The changes paid off. June 2021, in Eugene, Oregon, she became the first woman to complete this notoriously tough race in under 52 seconds, setting both Olympic and World records. Both of which she subsequently broke when she took her first gold in Tokyo with an astonishing time of 51.46 seconds beating her teammate and former Olympic gold winner Dalilah Muhammad before taking her second gold as part of the 4x400m relay team.
"You need somebody who's going to push you to be your best, and I think that's what we do so well," she explained when speaking to the Guardian after her historic win. "It's iron sharpening iron. Every time we step on the track it's always something fast. I saw Dalilah ahead of me with one to go. I just thought: 'Run your race.' The race doesn't really start till hurdle seven. I just wanted to go out there and give it everything I had. I'm absolutely delighted." Syndey is now firmly impressed on the global psyche. She was nominated by multi-Olympic award winning 200m and 400m sprinted Allyson Felix as one of this year's TIME100Next list – a list of emerging leaders who are shaping the future – alongside the likes of poet Amanda Gorman, footballer and campaigner Marcus Rashford, and actor and LGBTQ+ rights activist Hunter Schafer.
"I train alongside Syd every day, and what I notice the most is her tremendous potential and not just as an Olympic athlete. She has the potential to become the most outstanding 400m hurdler of all time, yes, but, more importantly, Syd has the potential to impact lives. That is her greatest strength and her greatest opportunity." Said Felix in her piece on the youth athlete.
She is also the face of New Balance's "We Got Now" campaign celebrating those who didn't let the pandemic stand in the way of their goals, which Sydney certainly didn't – training through lockdown on the streets of Los Angeles, sneaking into locked tracks, and even decamping to Arizona when it opened up while L.A. was still closed. Sydney also has a popular You Tube channel where she shares her passion for food and fashion with her 27.6k followers, as well as giving them tutorials on how to replicate her amazing make-up looks. As if that wasn't enough, in August, her former NLF receiver boyfriend Andre Levrone Jr proposed.
Planning a wedding? Just another hurdle for this champion to take in her stride.
TAG Heuer watches are available online and at ROX Newcastle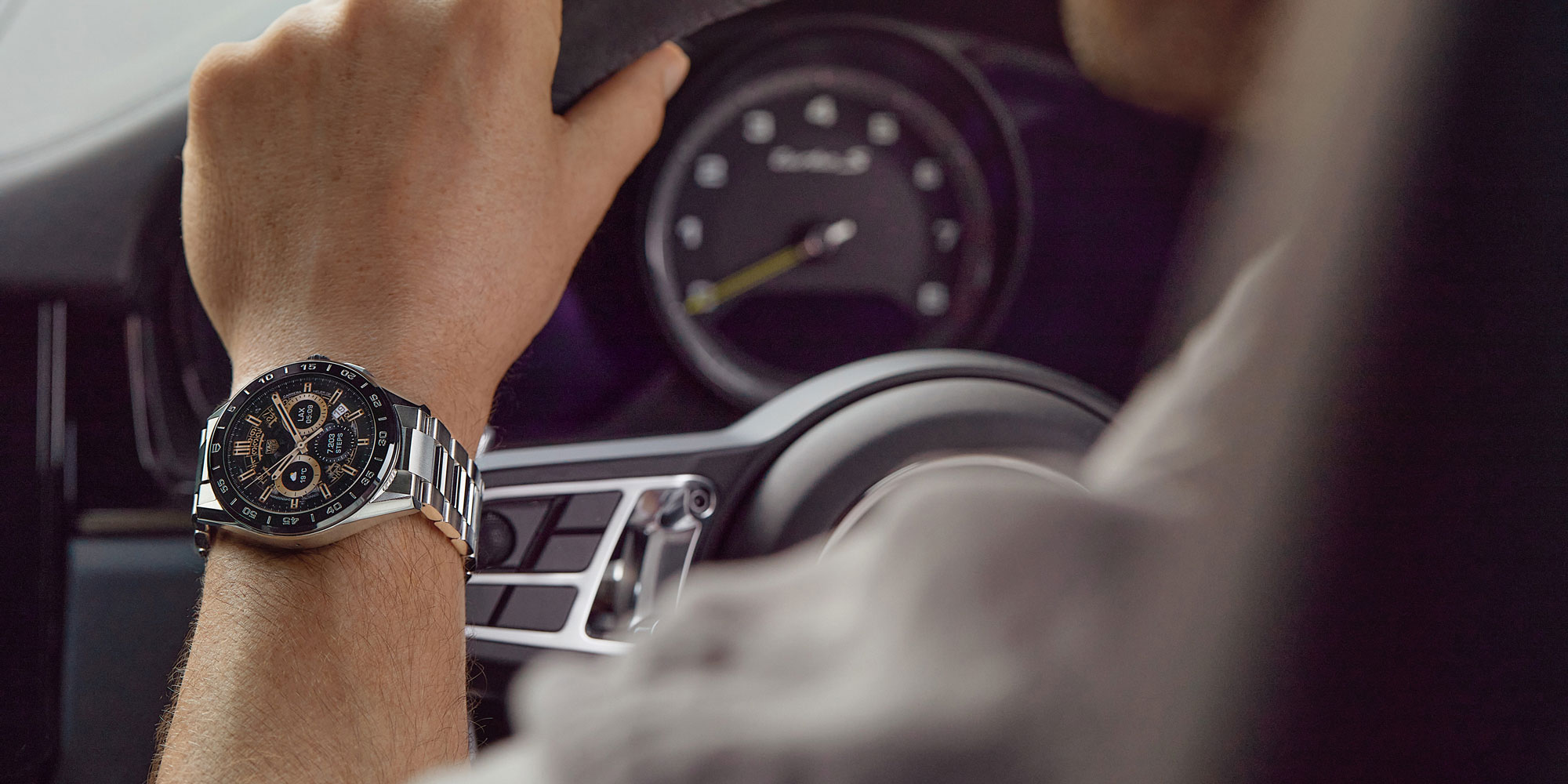 The TAG Heuer Connected watch, the most luxurious smartwatch on the market, instils the brand's renowned watchmaking skill and spirit into advanced twenty-first-century technology.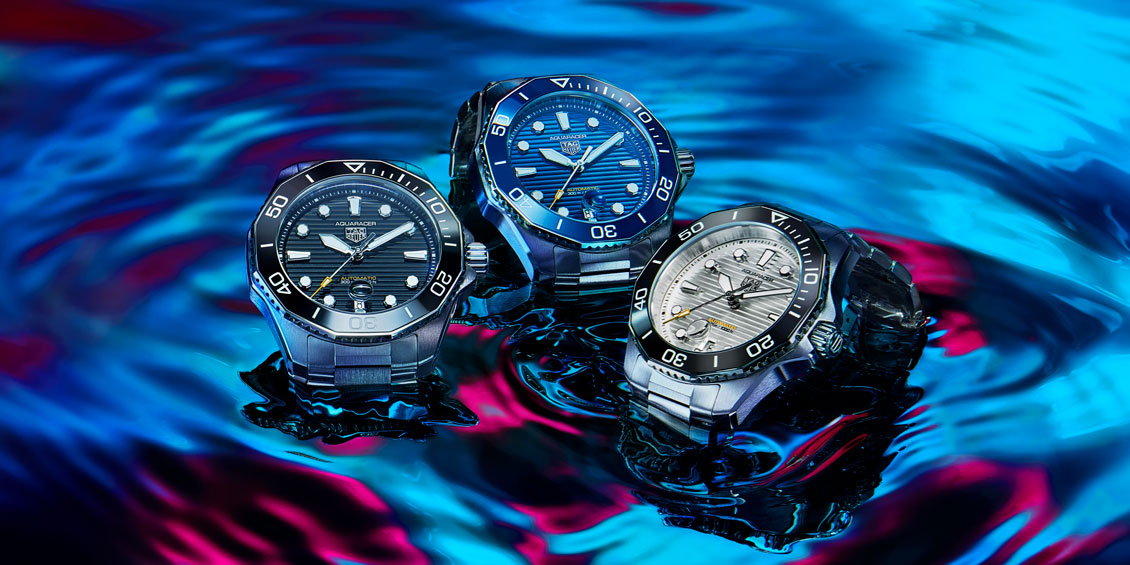 Even a pandemic isn't enough to stop Switzerland's watchmakers in their mountain tracks, reports Alex Doak, as April's pure-digital 'Watches & Wonders' trade fair proves in no uncertain terms.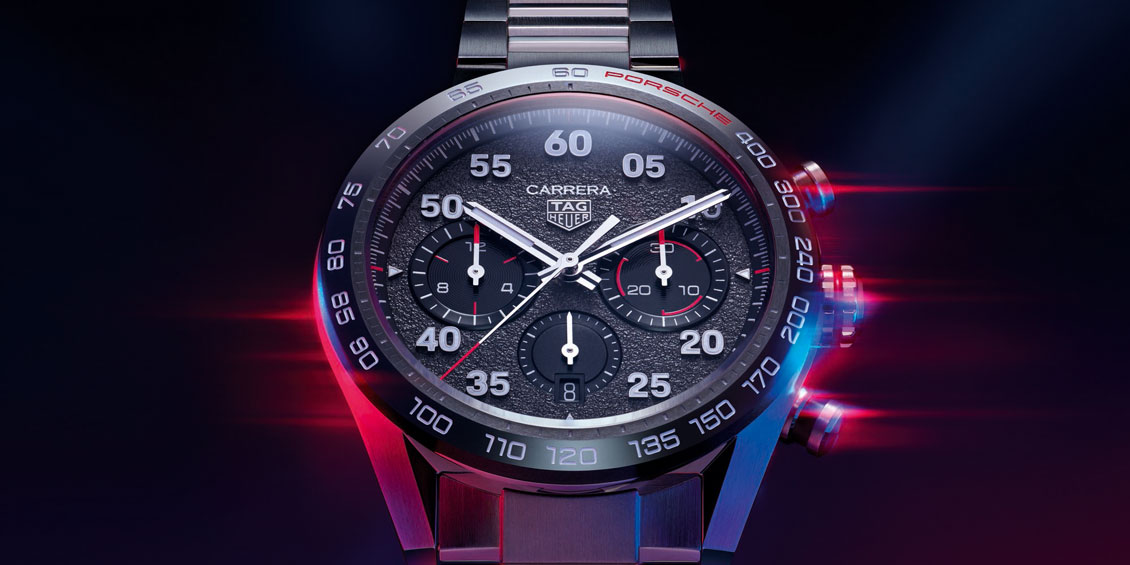 A passion for precision is the driving force behind the new TAG Heuer and Porsche partnership.