THE WONDER STUFF
15th April 2021
Even a pandemic isn't enough to stop Switzerland's watchmakers in their mountain tracks, reports Alex Doak, as April's pure-digital 'Watches & Wonders' trade fair proves in no uncertain terms.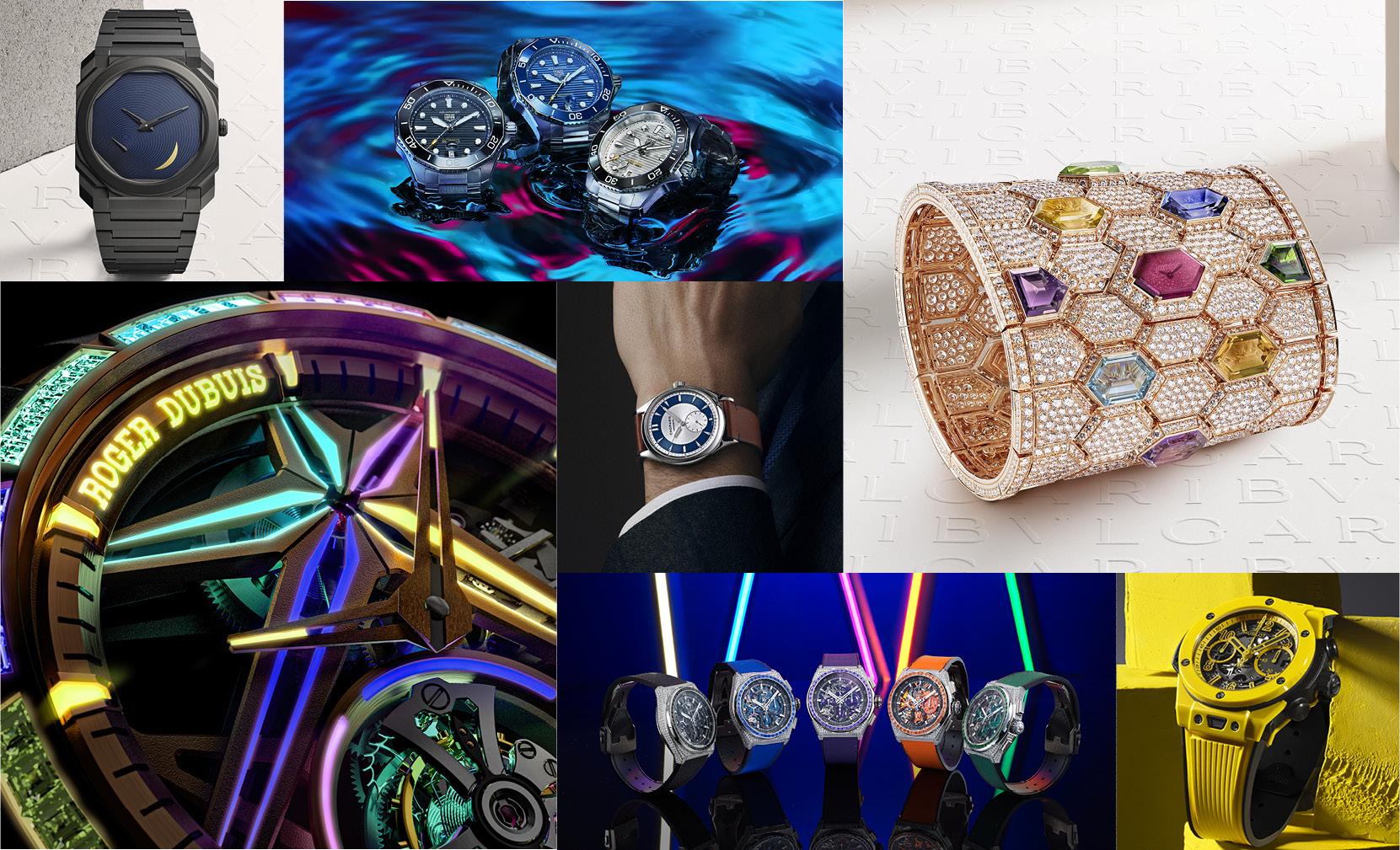 It's not just office workers who have switched to 'WFH' since Covid-19 struck – luxury-watch trade shows too. Pivoting wholesale from cavernous convention centres to the cyberverse, the industry's two biggest events – normally drawing thousands to Geneva and Basel every year – channelled their exhibitors' collective newness via the 'Watches & Wonders' platform this month, affording every invitee the additional luxury of enjoying every single CEO keynote, presentation and Q&A… in their pyjamas.
Sure, the journalists weren't happy that champagne wasn't suddenly flowing from their kitchen tap. And retailers can only get a certain measure of new stock from brand photography alone, let alone collectors whose social channels were lacking for 'at-the-coalface' wrist shots. But first-world problems aside, the most important thing is clearly visible: there's life in the Jura Mountains yet.
Vim and vigour by the bench-load, in fact – a multitalented display of all that's good in Swiss watchmaking right now, going completely the other way from 2008's financial crash, when everyone hunkered down and defaulted to simple retro reissues. Instead, we have a return to oversize superheroism (Zenith), dapper dandyism (Chopard), technical wizardry (Bulgari), contemporary cool (TAG Heuer), jazzy materialism (Hublot) and all-out technicolour fireworks (Roger Dubuis, natch).
Here we have all the fun of the fair, all available from ROX right now, all shoppable in your PJs.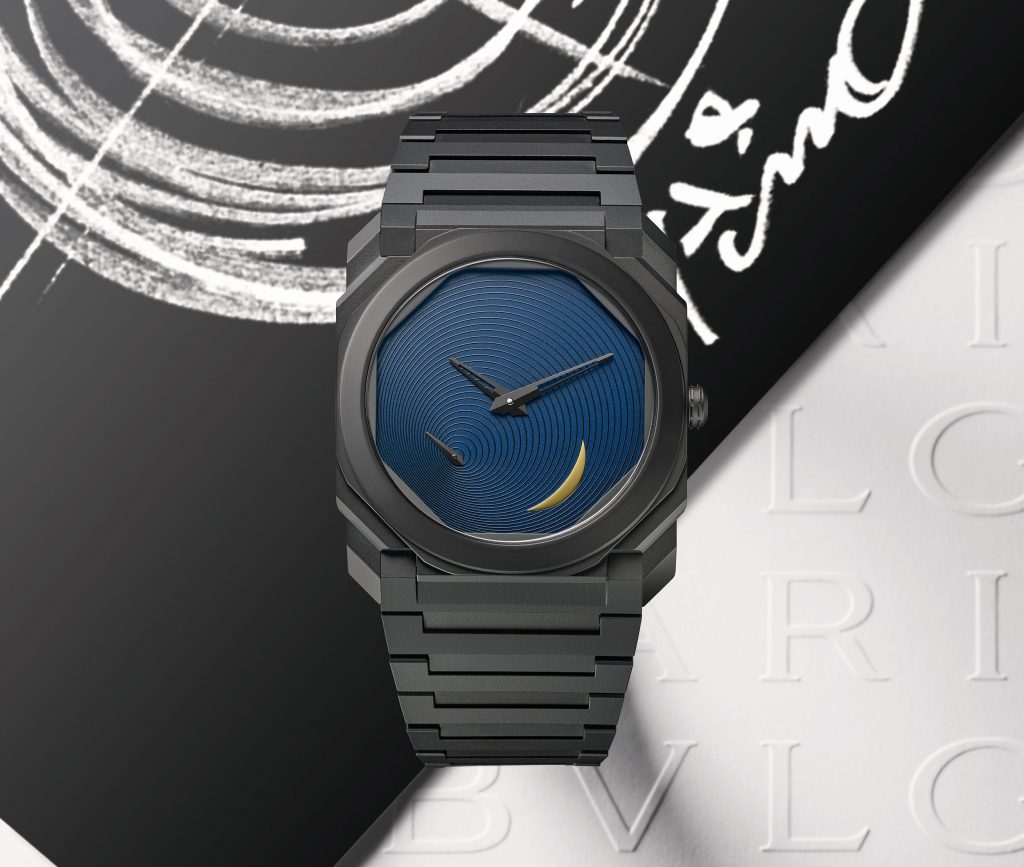 BULGARI
In less than two decades, Elizabeth Taylor's go-to Roman jeweller has not only established itself as self-sufficient horological maestro rivalling any of its adopted Swiss neighbours, but smashed the 'ultra-thin' record for every wristborn mechanism going, as well as coined THE watch design of the 21st century. So what's next? Playtime, it seems: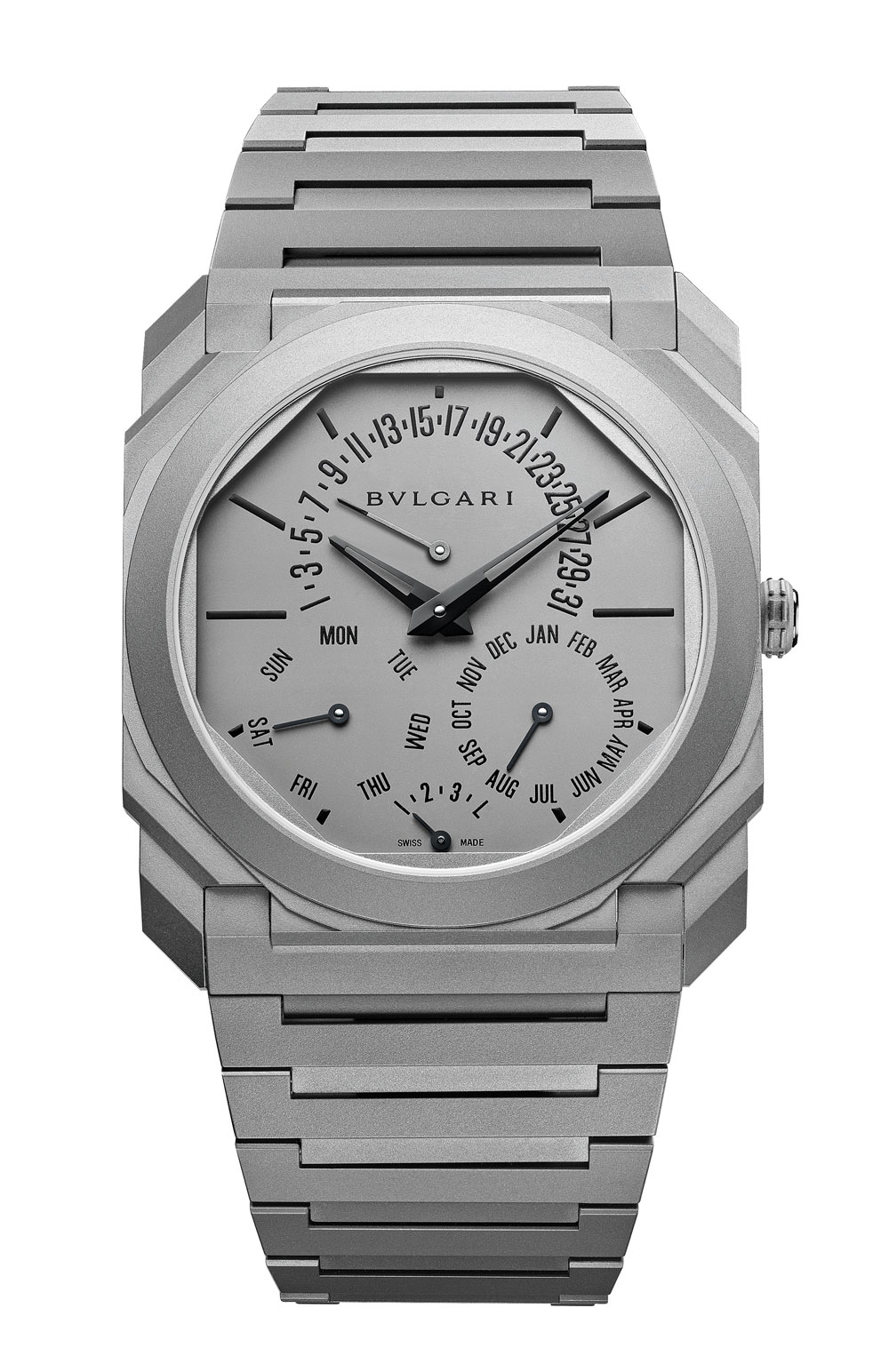 Bulgari's horological trophy cabinet would be groaning if it wasn't for the fact every accolade was a Slimmer of the Year. So, then, gaze upon the Italian jewellery dynasty's seventh diaphanous recordbreaker, following hot on the sinewy heels of tourbillon, minute repeater, chronograph et al., dressed as usual by the sci-fi silver fox that is the 110-facet Octo Finissimo, milled ziggurat-like from a single lump of titanium: the 5.8mm-thick ("thick"!) Perpetual Calendar, keeping perfect count of the date until the vagaries of the Gregoria calendar upset the applecart in 2100 and oblige us to undergo the indignity of adjusting by a day.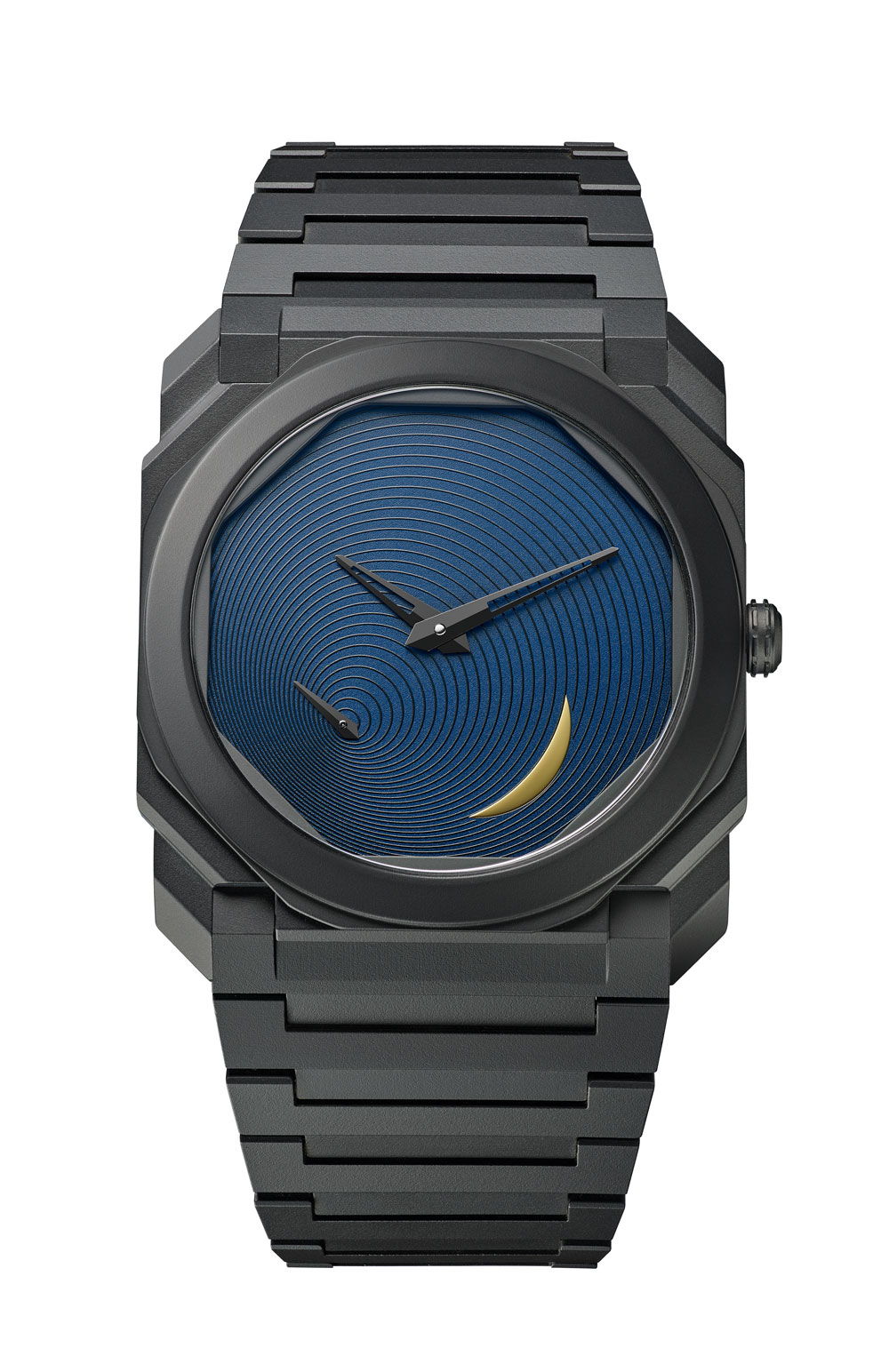 Breaking from his signature palette of cement and glass, combined with the creative use of light in his architectural projects, Japanese architect Tadao Ando goes from macro to micro in cahoots with Bulgari for a second time, expressing time by means of a spiral engraved on the lacquer dial, a symbol of the black hole where time and space enjoy a whole different relationship to what we know. It's based on the Mikazuki concept (三日月) where the crescent moon symbolises the transitory nature of time, with the shadow of the earth partially masking the moon. Got that? Whatever your spiritual inclination, it's utterly mesmerising and all the more spiritual for it.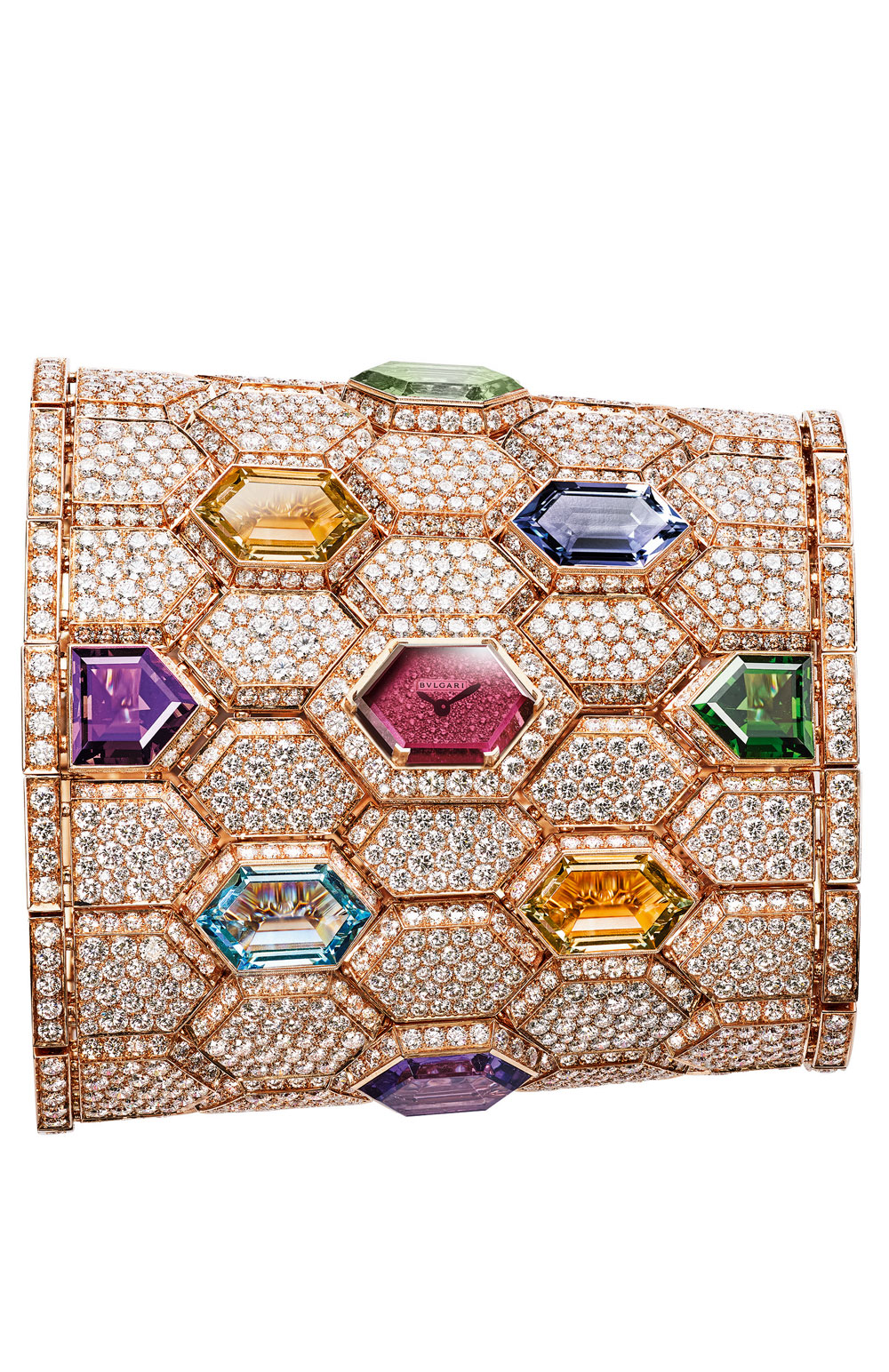 Instead of snaking an articulated, sprung coil about your wrist (which Bulgari sometimes relate to the metal pipe coiled inside your gas-meter cupboard, aka 'tubogas') the Serpenti Misteriosi Cleopatra is a flexible manchette or cuff watch that focuses on the snake's scales instead. The reuslt, as you'd expect from Rome's master jeweller, is a virtuoso masterclass in gemology: hexagonal amethysts and citrines, an aquamarine, rubellite, chrome tourmaline, tanzanite and a peridot with a total weight of over 50 carats, plus nigh-on 4,000 snow-set diamonds. Don't you wish you were in Slytherin now?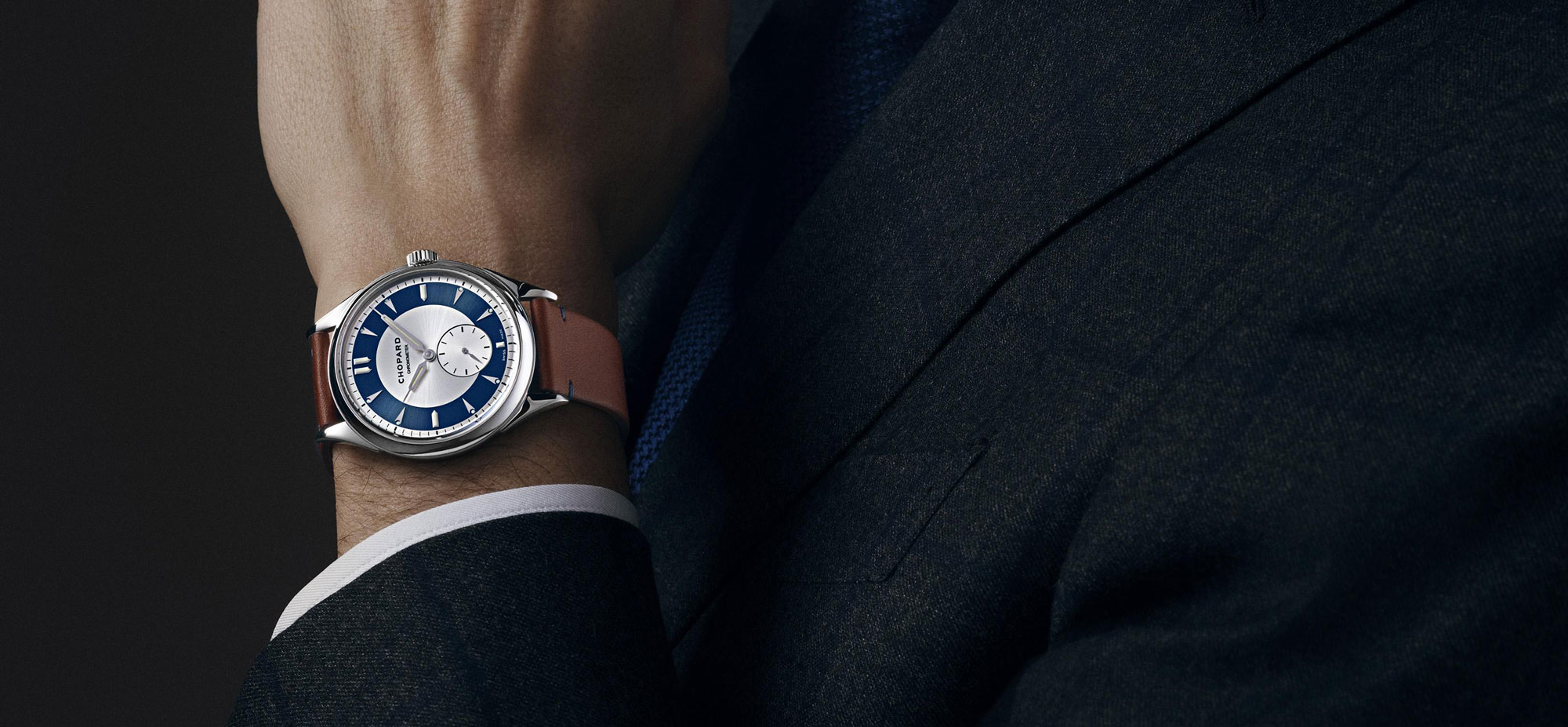 CHOPARD
The family-owned German goldsmith-turned-Swiss watchmaker is celebrating a quarter century of its top-end atelier, L.U.C., based in the chocolate-box village of Fleurier and named after Chopard's founder, Louis-Ulysse. Resisting the temptation to trump its existing suite of complications (chronograph, tourbillon, perpetual calendar, you name it) it's all about elegance and execution – being house specialities, that makes for an irresistible lineup.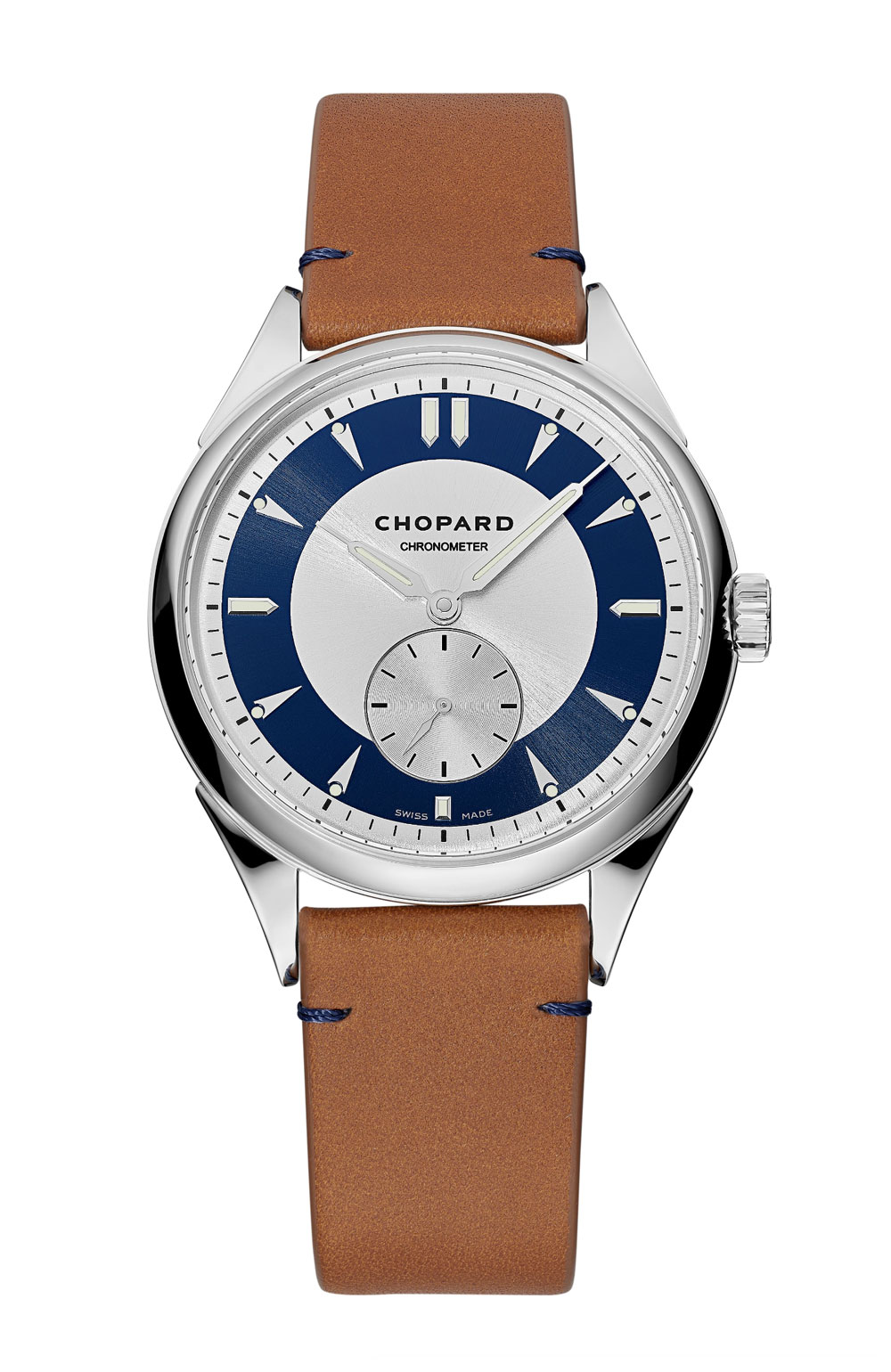 As evidenced by the crazy auction prices fetched by rare Patek Philippes, it's a quirk of top-end watchmaking that stainless steel isn't rare because it's less precious than gold or platinum; it's just used rarely, on purpose. Thus, here we have a 25-piece run of gorgeous Thirties-inspired watchmaking, robustly ferrous in build, its L.U.C. 96-09 movement's twin-stacked barrels powered by a 22-karat micro-rotor. (Seems they couldn't resist some gold after all…)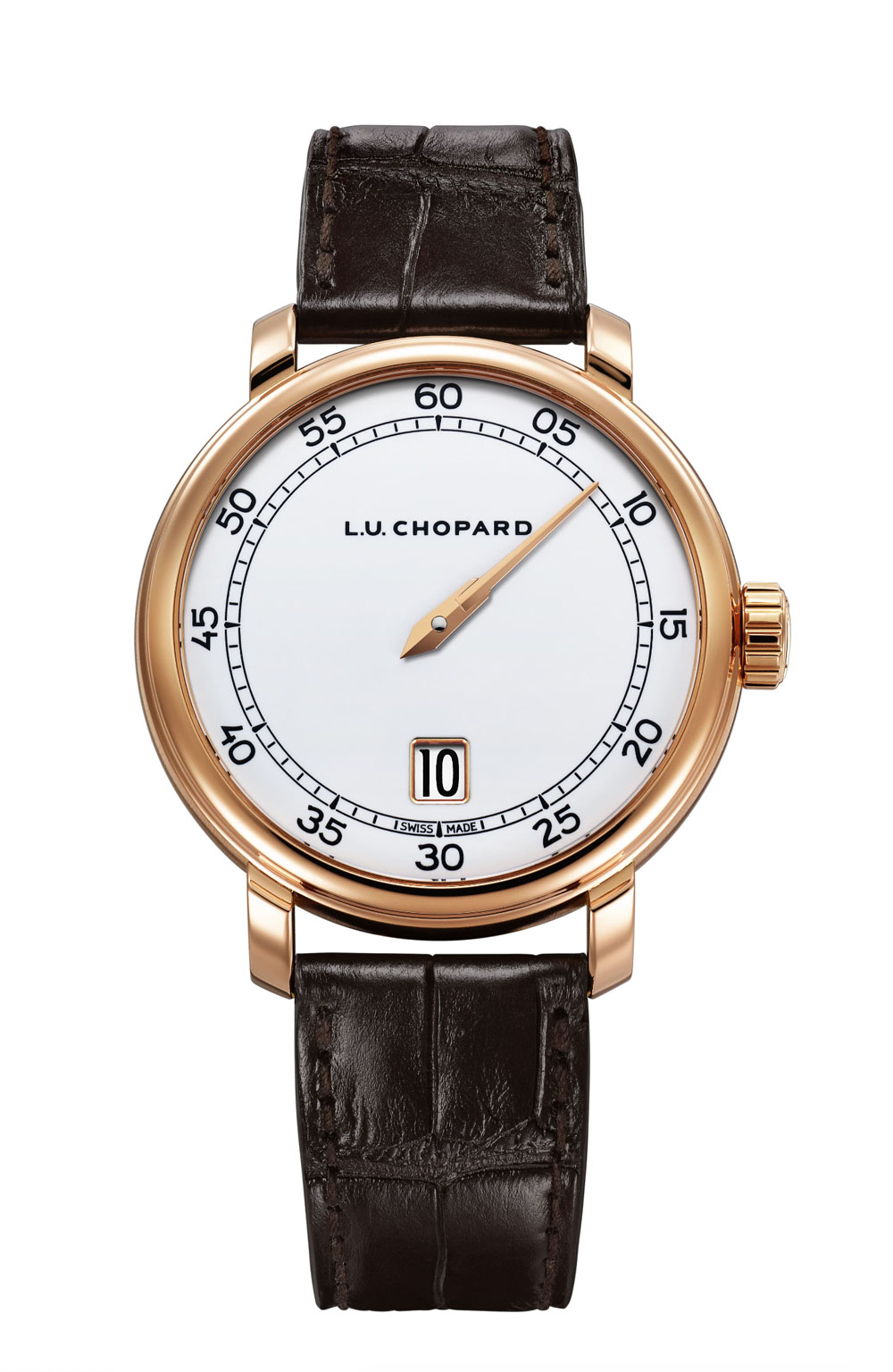 'Quattro' isn't just a legendary German rally car of the Eighties, it's a legendary Swiss watch movement of the Nineties, twinning dual stacks of series-coupled winding barrels to yield 9 days' autonomy in remarkably slender guise. Those 216 hours are now down to a mere 190, but for a very good cause: for the first time, Chopard is featuring a jump-hour display (no, it's not the date), whose instantaneous 30º rotation soaks up more energy over every 60-minute period than a normal, steadily ticking hours hand.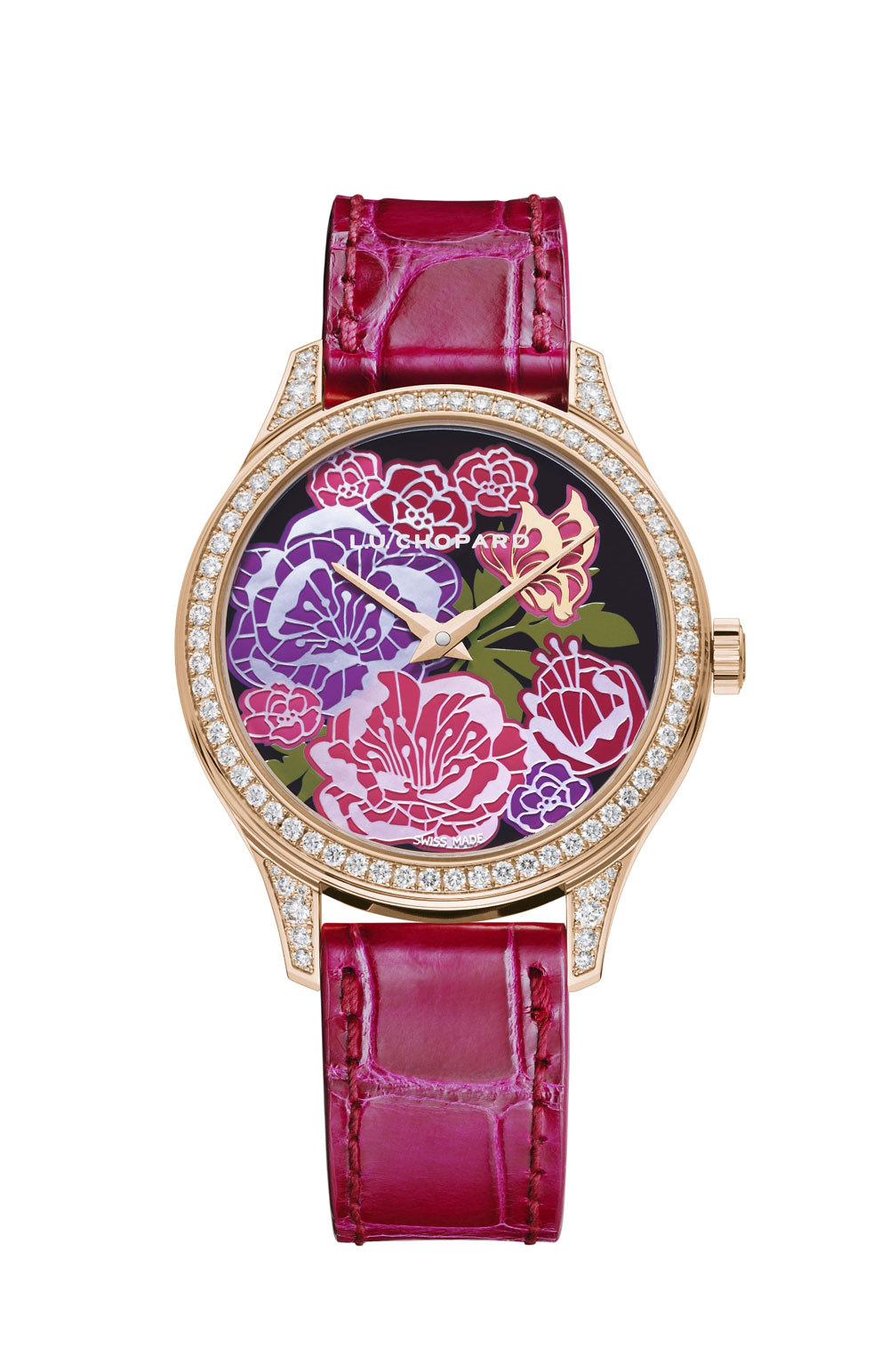 The 1996 ribbon cutting on Chopard's L.U.C. facility might have been the culmination of a passion project of co-president Karl-Friedrich Scheufele, but it's never excluded the creative impetus of his sister and fellow co-president Caroline, away from her custody of the family firm's fine jewellery business. Her favourite flower is China's symbolic peony, embodying prosperity and honour, and here it is (made with similarly prosperity in mind, as a limited run of eight) rendered exquisitely in grand feu enamel.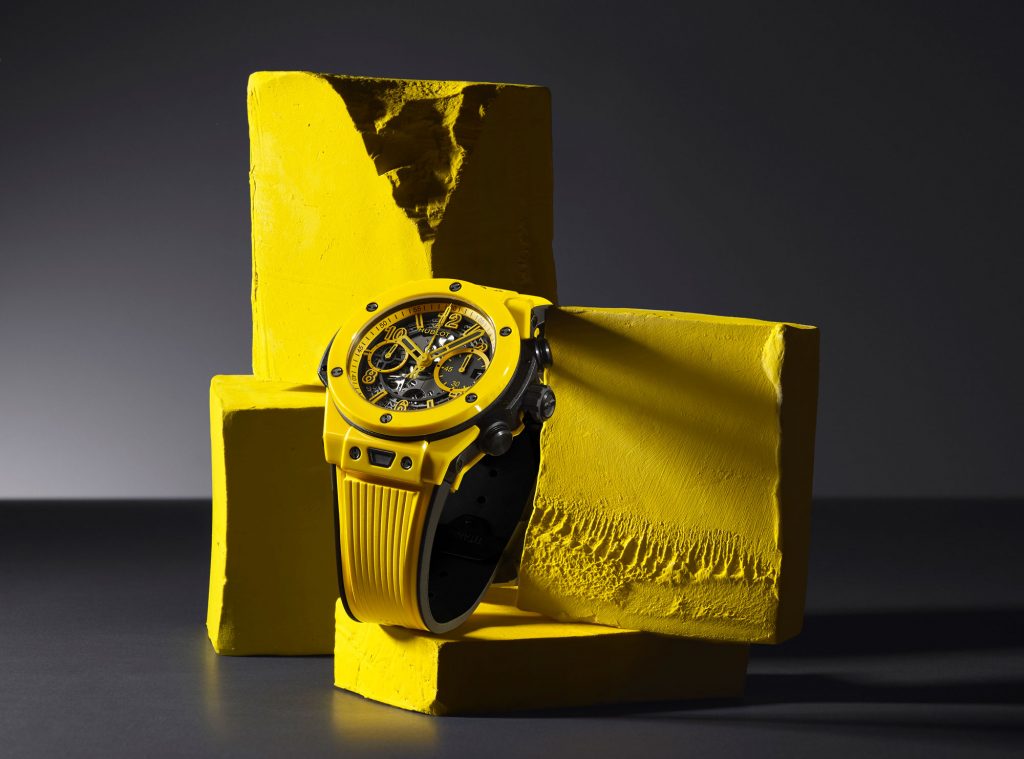 HUBLOT
Its LVMH Group stablemate Zenith might hold the historical chops, but Hublot occupies its own high-horological space whose modus operandi takes its youth and runs with it – hence a near-alchemical mastery of cutting-edge materials science, combined with unapologetic brio in the design department. Witness the fitness: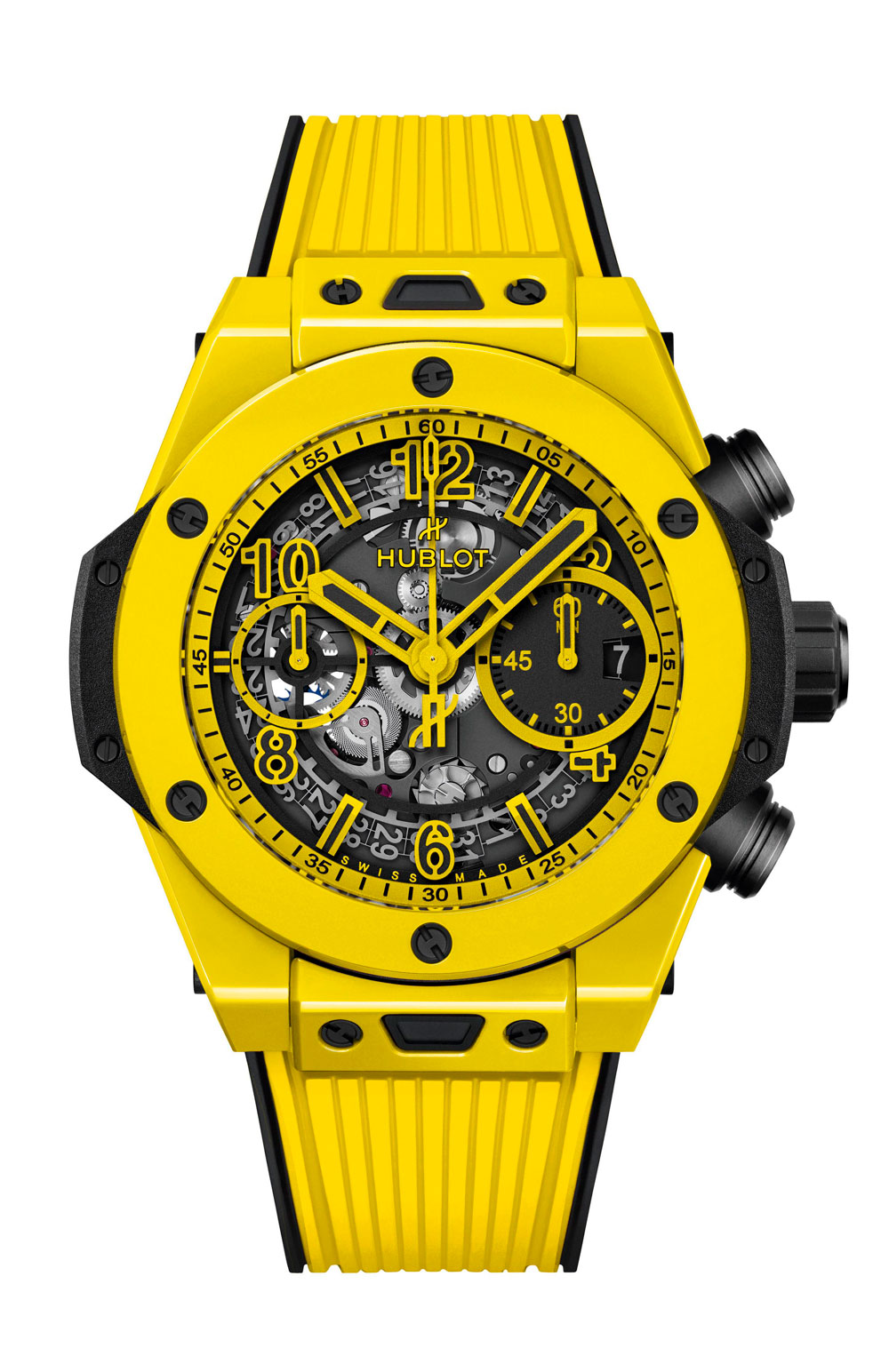 It began with 1980's unheard-of combination of gold and rubber – the seed of Hublot's particular art of 'fusion', which went on to pioneer scratchproof 'magic gold' (an 18ct blend with ceramic) and now finds itself specialised in ceramic – an entire rainbow of tougher-than-old-boots porcelein that in 2021 finds itself sunnyside up. Yellow is a ceramic world-first and rather than venturing into Tonka truck territory as so many others could have, it brings utilitarian, high-tech thrust to Hublot's modular Big Bang case construct and skeletal chronograph inners.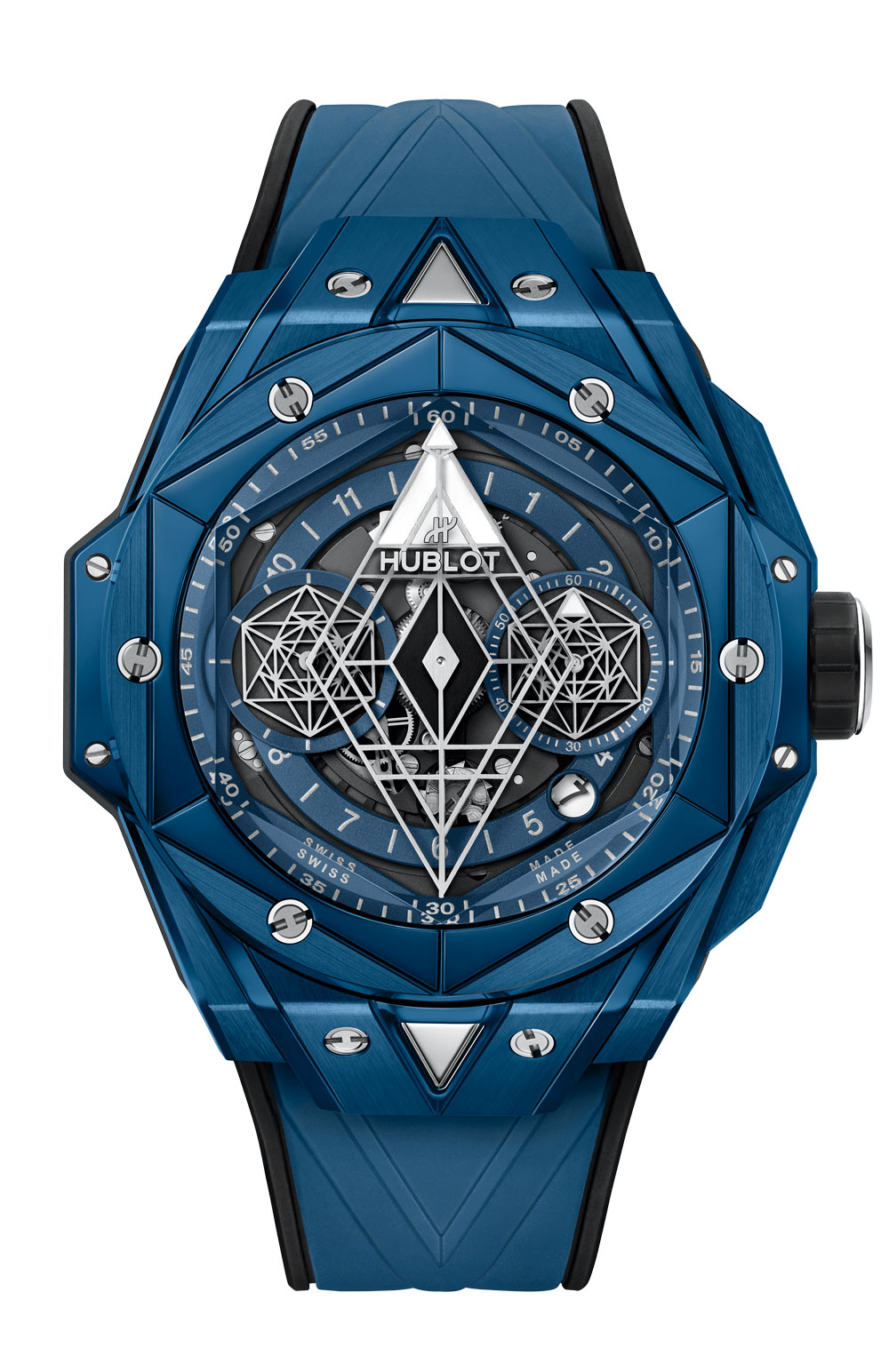 The Silver Surfer of TAG Heuer's facelifted fleet, this model demonstrates most barefacedly how the new Aquaracer collection's six signature features have been enhanced and evolved from the original cocktail of 1983: unidirectional rotating bezel, screw-down crown, water resistance to at least 200 metres, luminous markings, a sapphire glass and double safety clasp. These real-world functions that divers depend on, beneath the briney, are now all-the-more dependable thanks to a crisper bezel mechanism crowned by a ceramic insert, date magnifying glass, two-tone green and blue luminosity for the hours and minutes hands respectively, slimmer profiling all-round… the list goes deeper and deeper.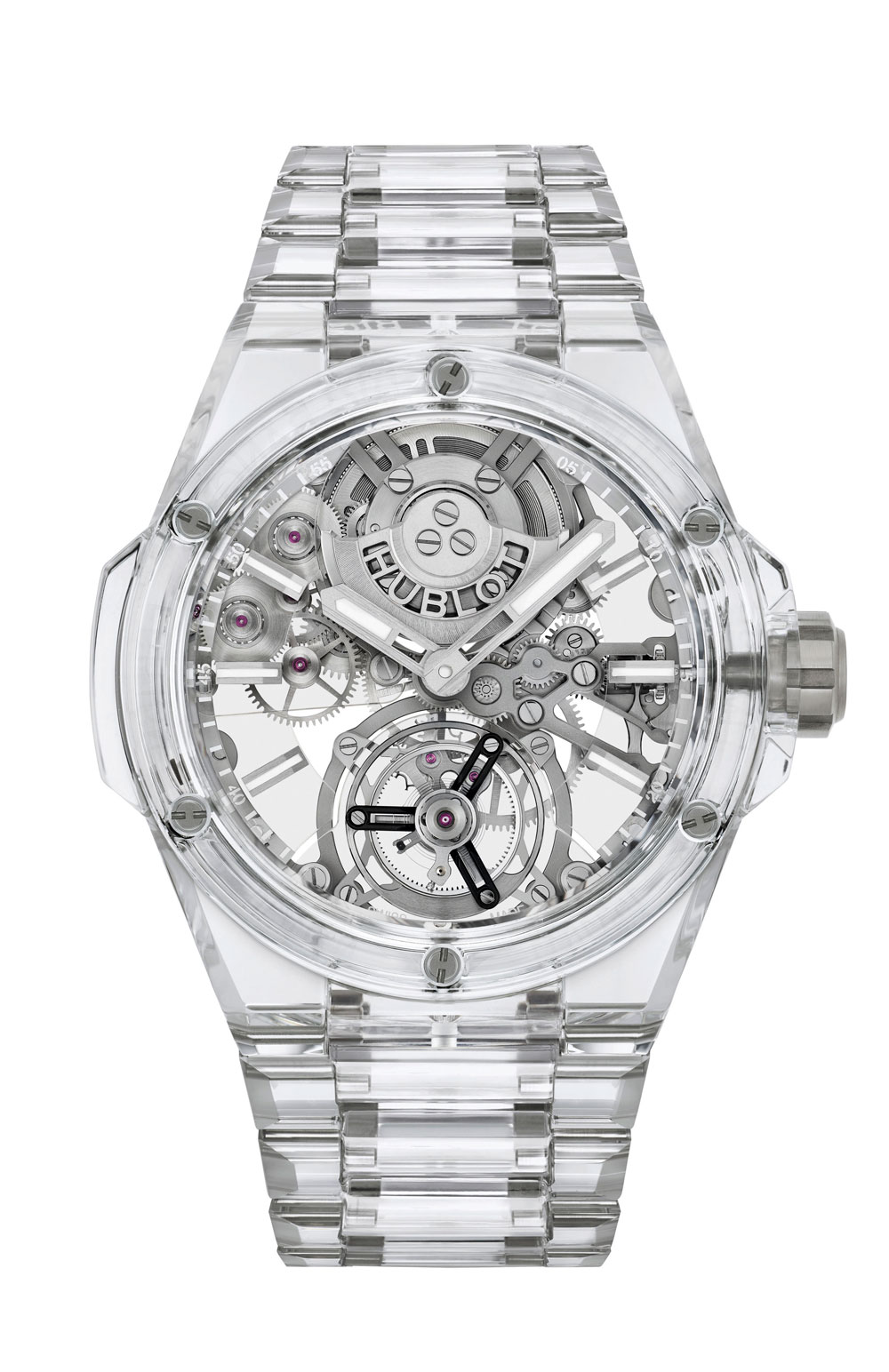 Ceramic-spiked gold, a veritable Skittles bag of ceramic, and now sapphire. Not just the 'glass' crystal topping the dial like most other Swiss watches, sapphire for everything, including as of 2021, not just the case but the movement bridges, main plate and integrated bracelet. Light refracts, reflects and rainbows about your entire wrist, and the tourbillon carriage seems to pirrouette weightlessly in space.

ROGER DUBUIS
'Hyperhorology' is a term that could only be applied to Geneva's enfant terrible of haute-de-gamme watchmaking; one look at the high-octane, skeletal micro-machines of Roger Dubuis and it's no surprise their automotive partner is Sant'Agata's Raging Bull, Lamborghini. This year however, the performance engineering defers to the bodyshop, for a tune-up that goes far beyond go-faster stripes.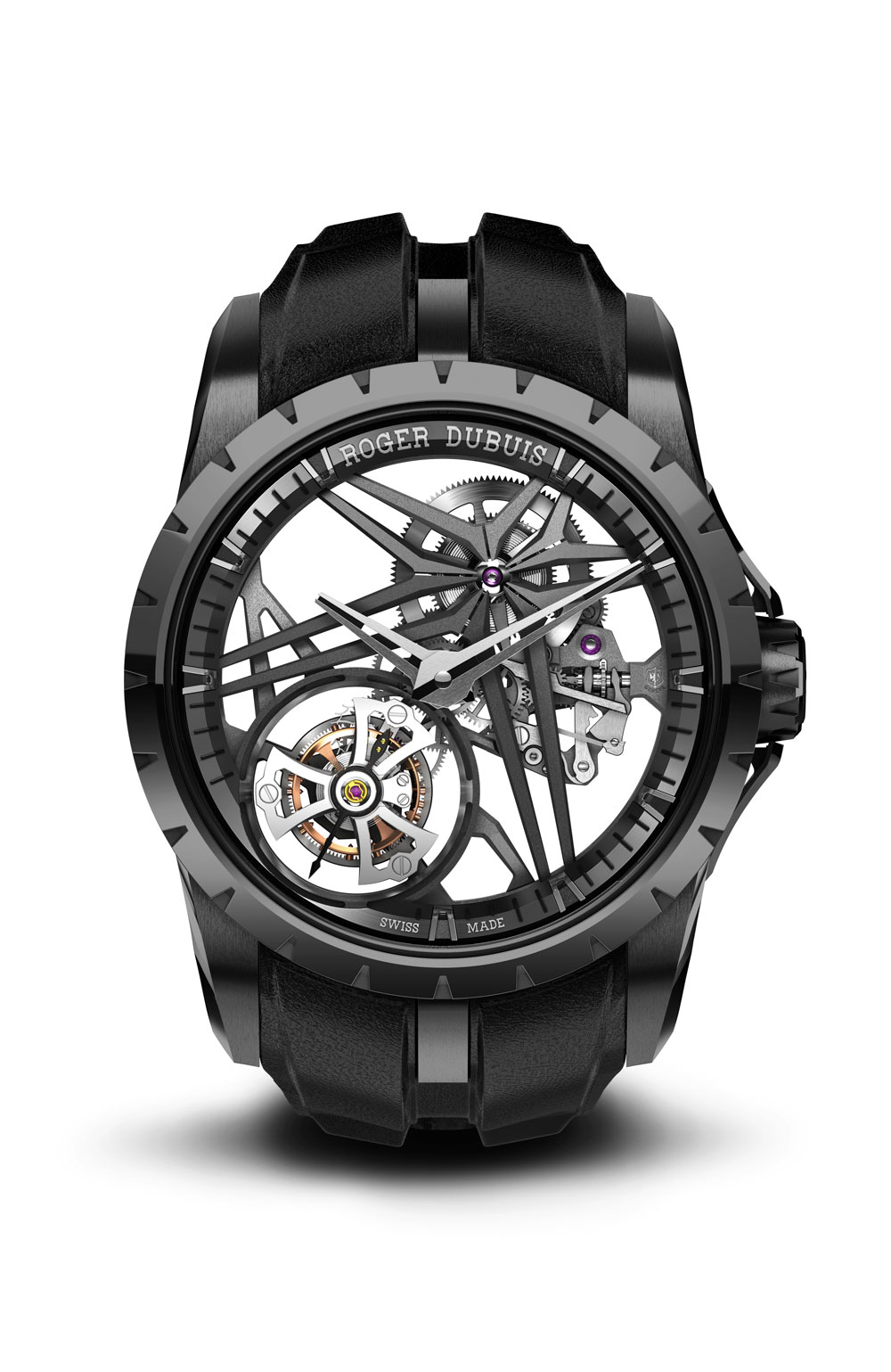 Spiking the spokes and circumference of Roger Dubuis' Arthurian legend, the Excalibur is this discotheque-bound stud that should have its own Bee Gees soundtrack. In a patented world-first, baguette-cut diamonds are rendered with lurid Seventies colours thanks to luminously coating grooves beneath each stone. Groove being the operative word.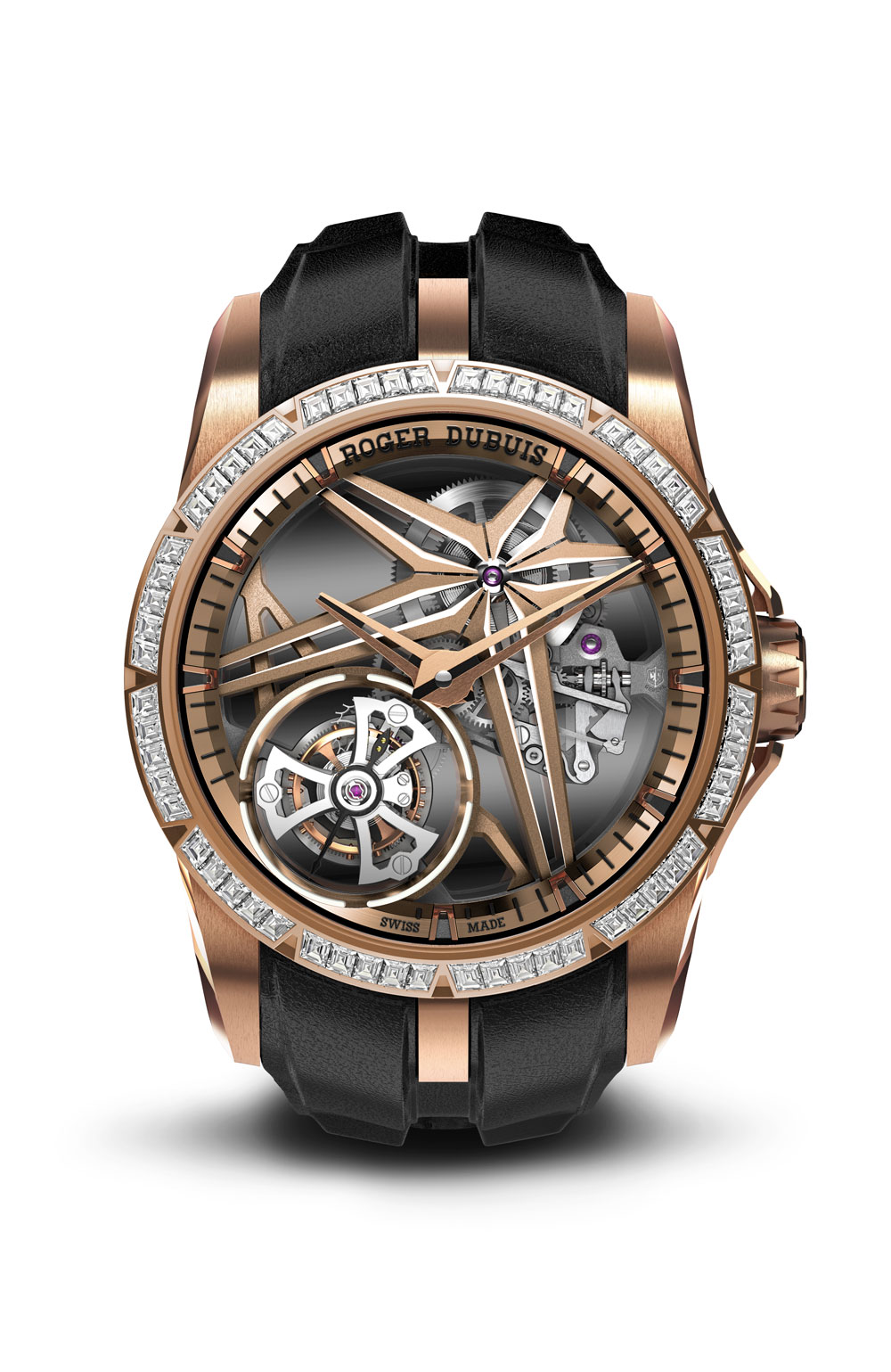 The tourbillon-regulated mechanics of Roger Dubuis' regular Lamborghini for the wrist enjoys a ground-up (space-bound?) redux this year, in an architectural feat that sees the watchmaker's posterboy complication now levitate freely above the barrel. A strong visual identity is created with a signature two-line pattern – seen between the notch on the crown and bezel, the 'star' arms, the tourbillon cage… all of which seem to meet but never do.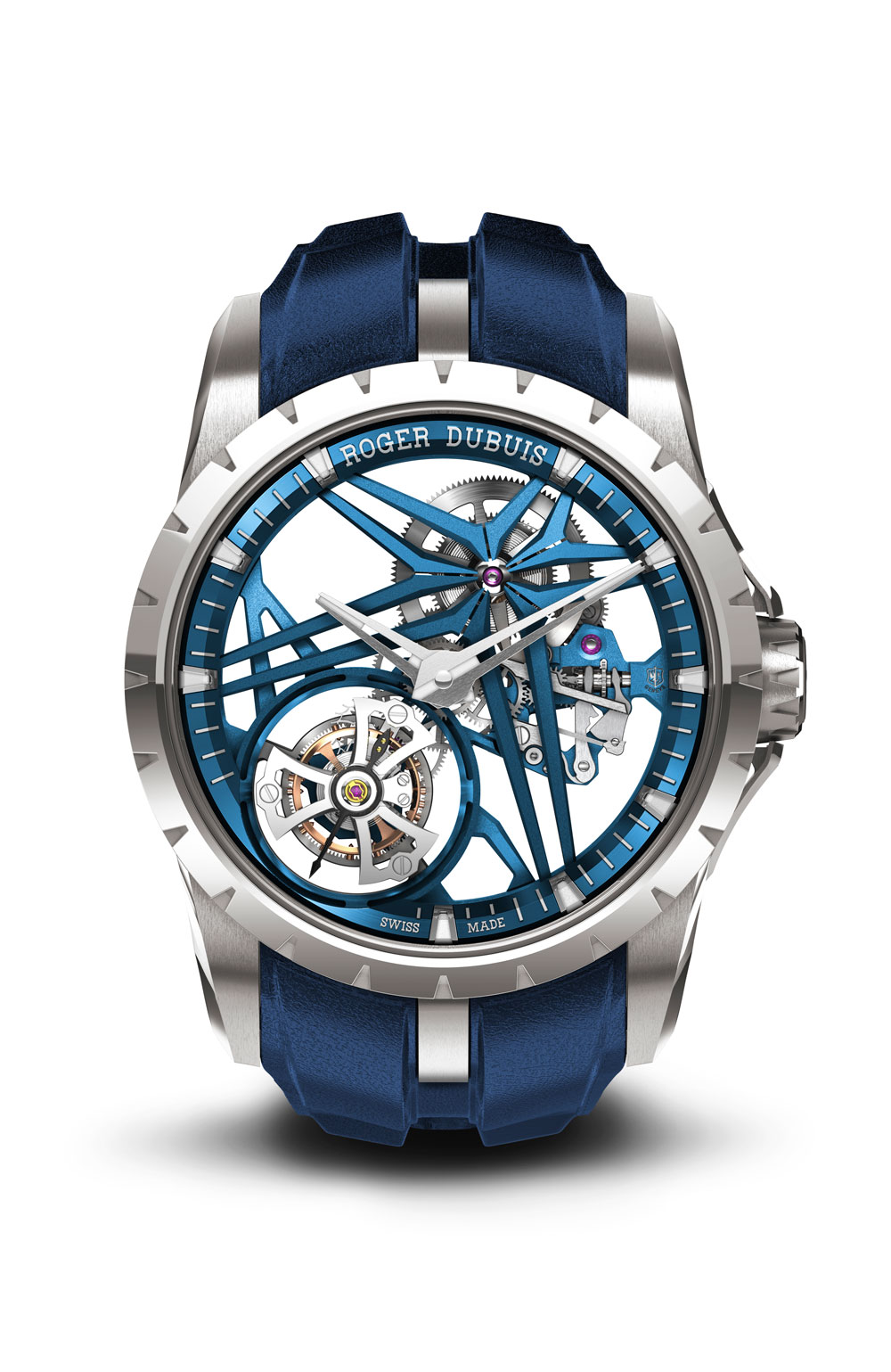 Cerulean steeliness seems to be a trend this year, on top of olive green and general upbeatness, so trust Roger Dubuis to turn things up to 11 with this tune-up of the brand's blue-eyed-boy, ticking at the heart of its high-octane catalogue of horological curiosities. A miniature spacecraft, where intergalactic travel happens to demand 'Poinçon de Genève' certified standards of painstaking hand-finish, down to every hidden screwhead.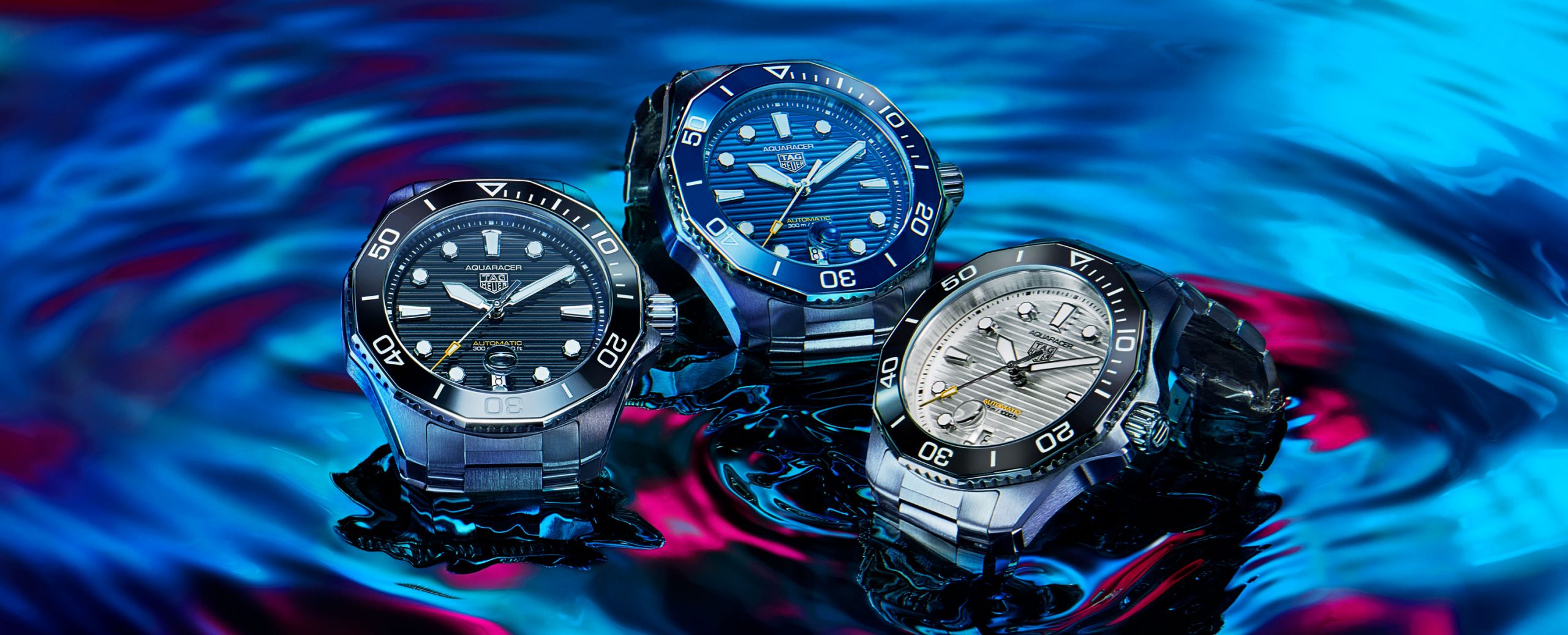 TAG HEUER
Switzerland's most democratic 'true' diver's watches is about to enter its forties – more mature than gruyère and more futuristic than CERN than ever thanks to a host of marginal gains that all add up to the ultimate iteration of Aquaracer. Not to mention an irresistible limited edition to distract even the most diehard double-0 collector (if you catch our drift).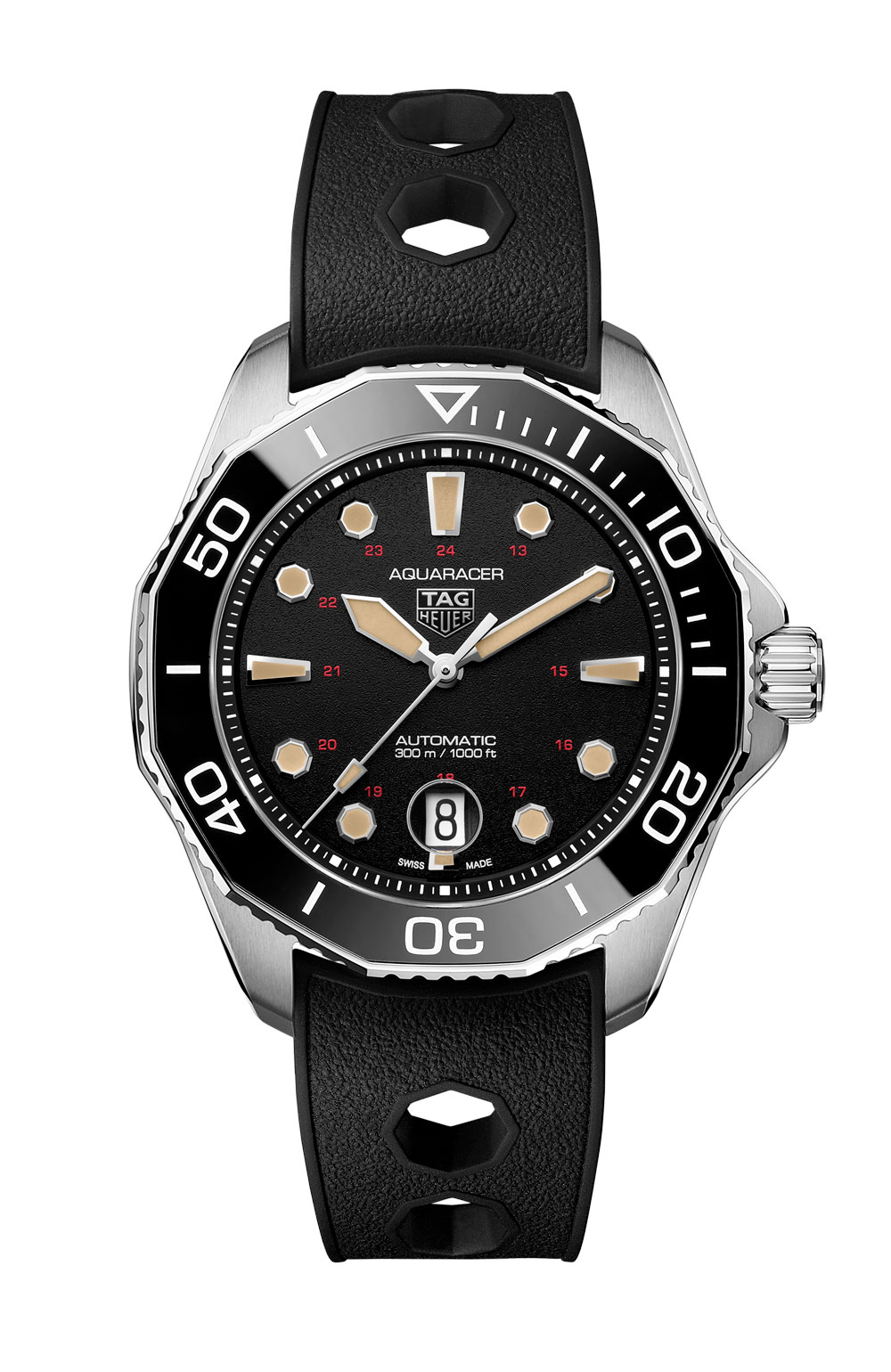 Assuming the totemic role in TAG Heuer's revival and rejuventation of the Aquaracer, this limited edition picks up on the story of the fabled Ref. 844 divers' watch, introduced in 1978. A high-tech Grade 5 titanium case brings the '2021' while the flat black dial carries the 844's red 24-hour scale, originally intended as a quick conversion chart for on-the-field professionals reporting the time against the 24-hour clock. There's also the vintage lume and perforated rubber strap, but of course… The bonus being the solid Sellita base mechanics keeping the tick and the tock watertight, as far down as 300 metres.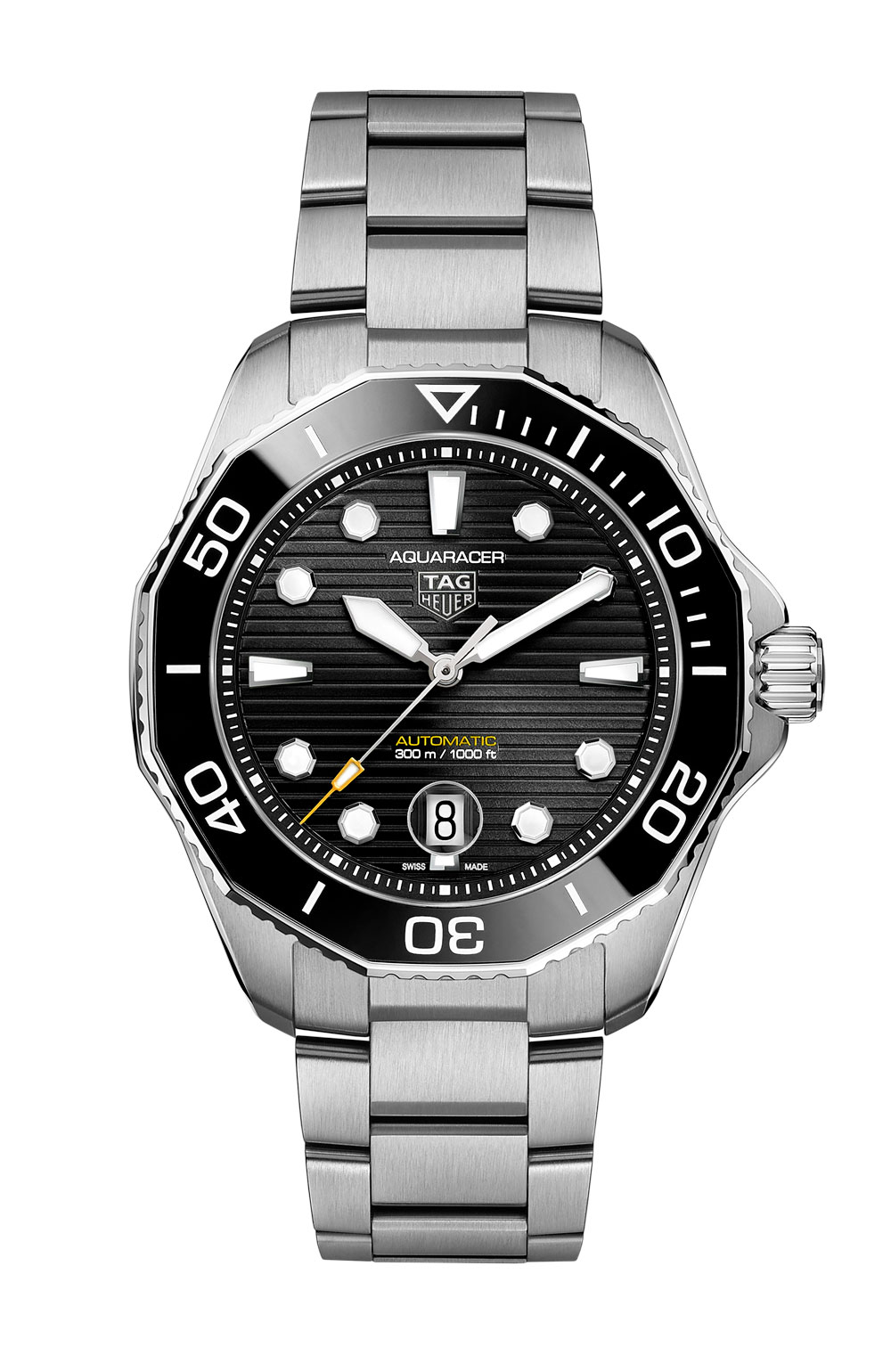 The Silver Surfer of TAG Heuer's facelifted fleet, this model demonstrates most barefacedly how the new Aquaracer collection's six signature features have been enhanced and evolved from the original cocktail of 1983: unidirectional rotating bezel, screw-down crown, water resistance to at least 200 metres, luminous markings, a sapphire glass and double safety clasp. These real-world functions that divers depend on, beneath the briney, are now all-the-more dependable thanks to a crisper bezel mechanism crowned by a ceramic insert, date magnifying glass, two-tone green and blue luminosity for the hours and minutes hands respectively, slimmer profiling all-round… the list goes deeper and deeper.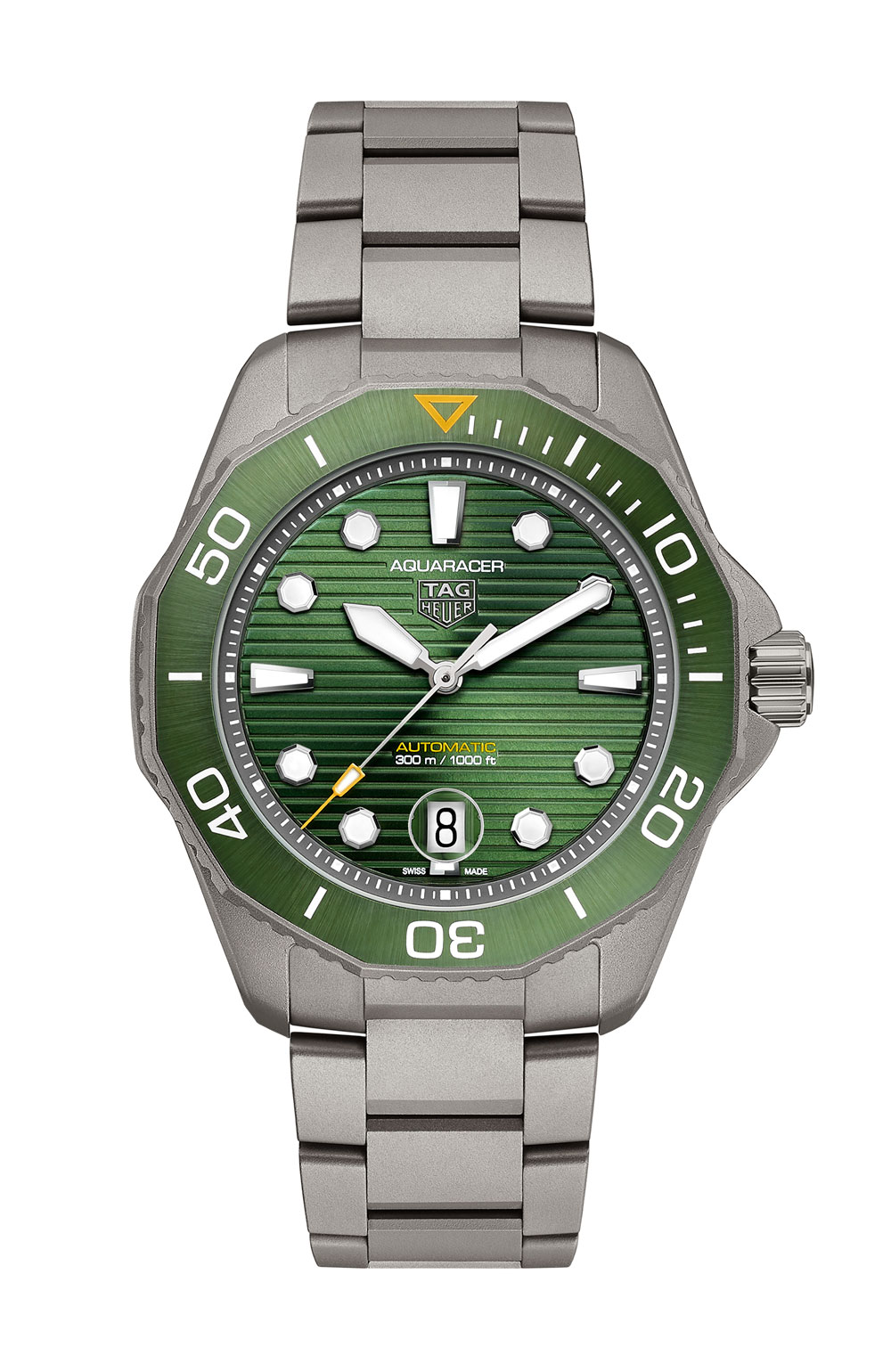 Just for good measure, an Aquaracer in the colour of the moment, only better suited than most in olive green given how it complements the matte sheen of titanium, from which this model's case and bracelet are expertly engineered. Matching the dial colour in coloured ceramic for the bezel is no mean feat, either.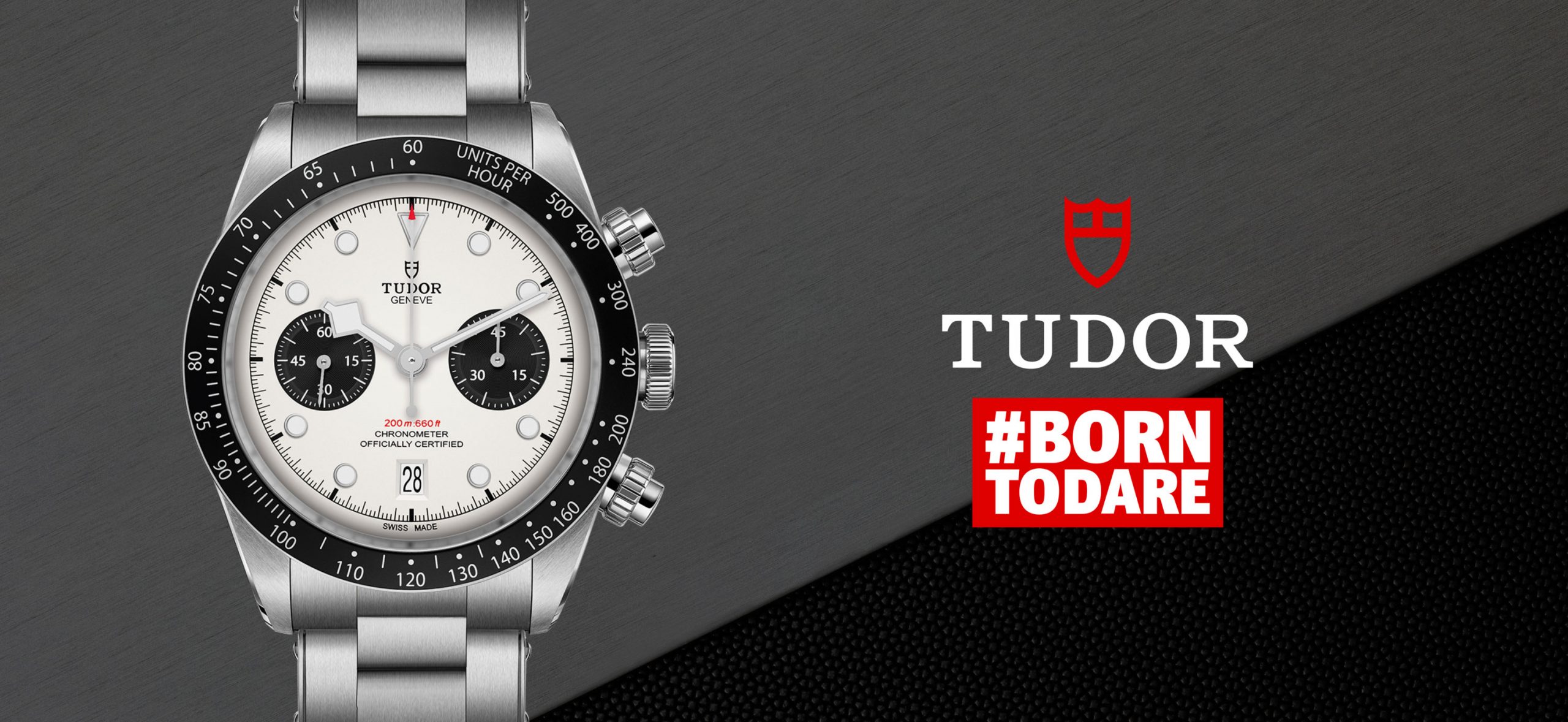 TUDOR
Rolex's little brother no more, the more affordable offshoot of Switzerland's giant is now so confident of its Black Bay diving watches' in-house-manufactured mechanics that it's recommending a gaping 10-year service interval, plus extending its warranty to 5 years across the board. Not only that, you get a wristwatch looking as fresh as these newborn waterbabies: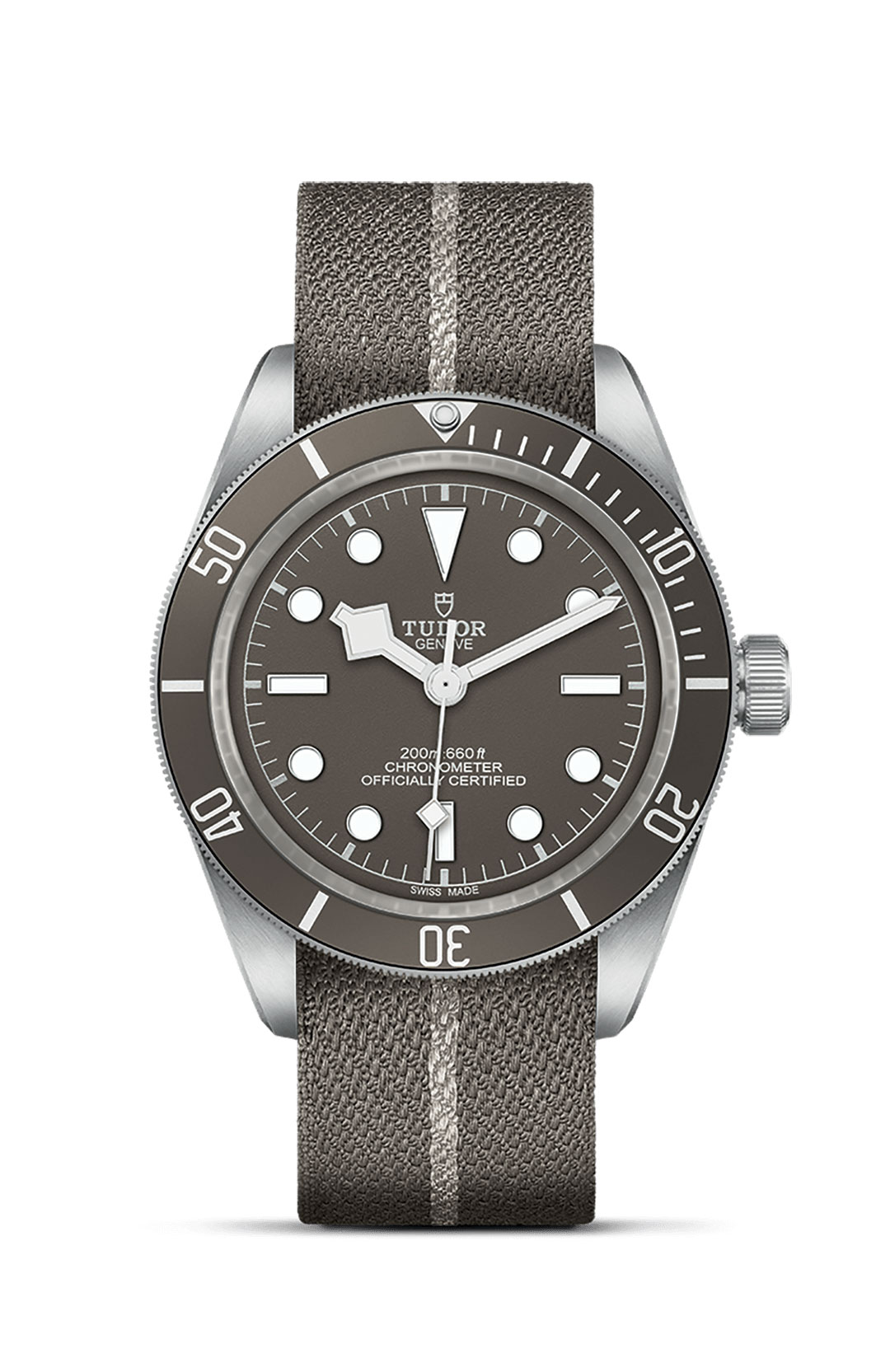 Those in the know will already have clocked the significance of that '925': it's the purity rating (out of 1,000) for sterling silver. Only, because this is Tudor and because the Black Bay must always be fit-for-purpose as a bona fide diver's watch, the addition of aluminium and another certain something to the mix means the ethereal sheen the precious metal will always remain untarnished – rightly complemented by the anodised-aluminium bezel's cool taupe.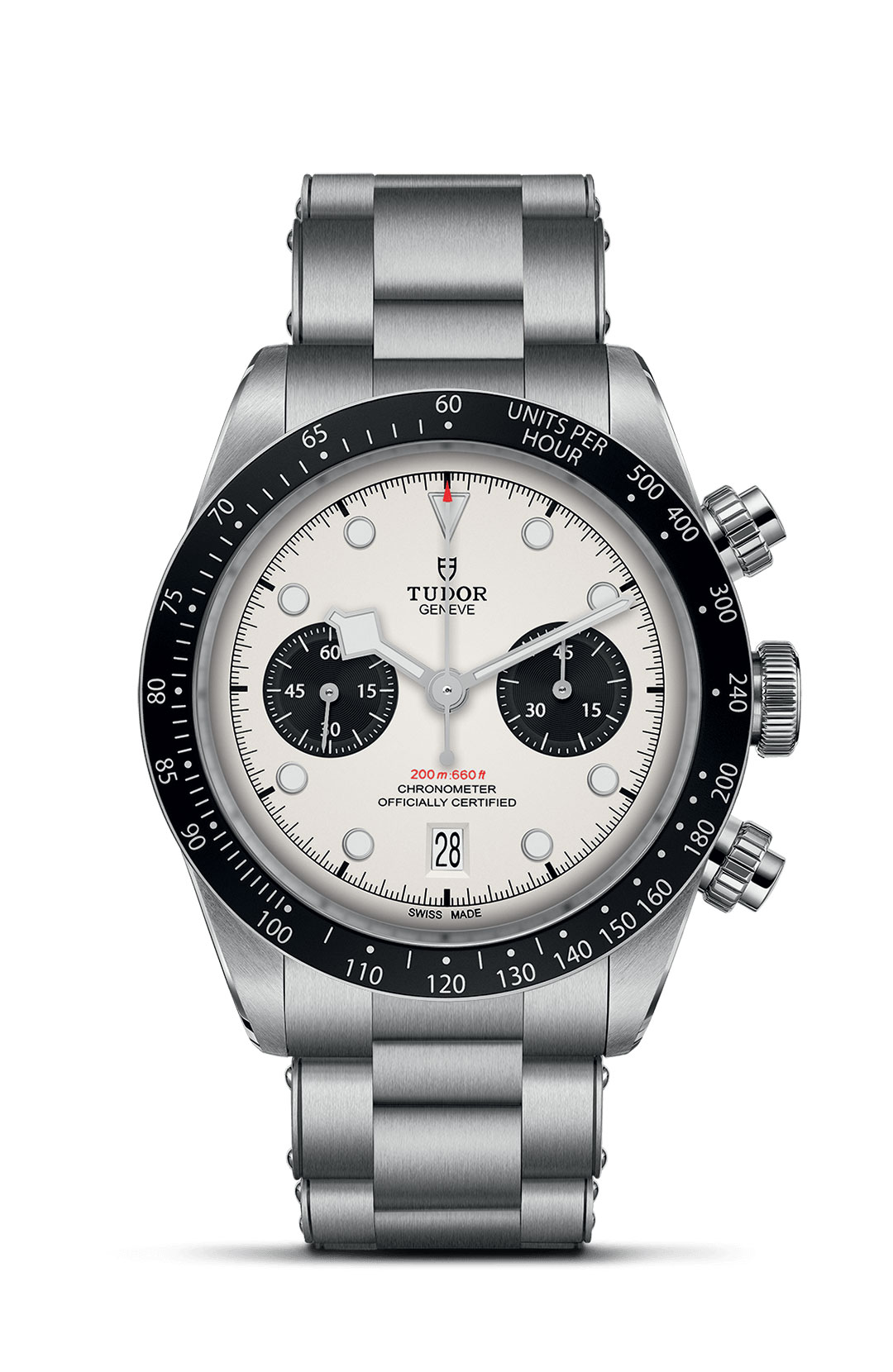 Quite how Tudor secures excusive access to Breitling's own B01 manufacture chronograph, soups it up with a silicon hairspring and custom winding rotor, packages things up with the vintage élan depicted here (screwdown pushers into the mix for good measure), only to attach a pricetag almost half that of the winged B… well, it's beyond us. But aren't you glad they do?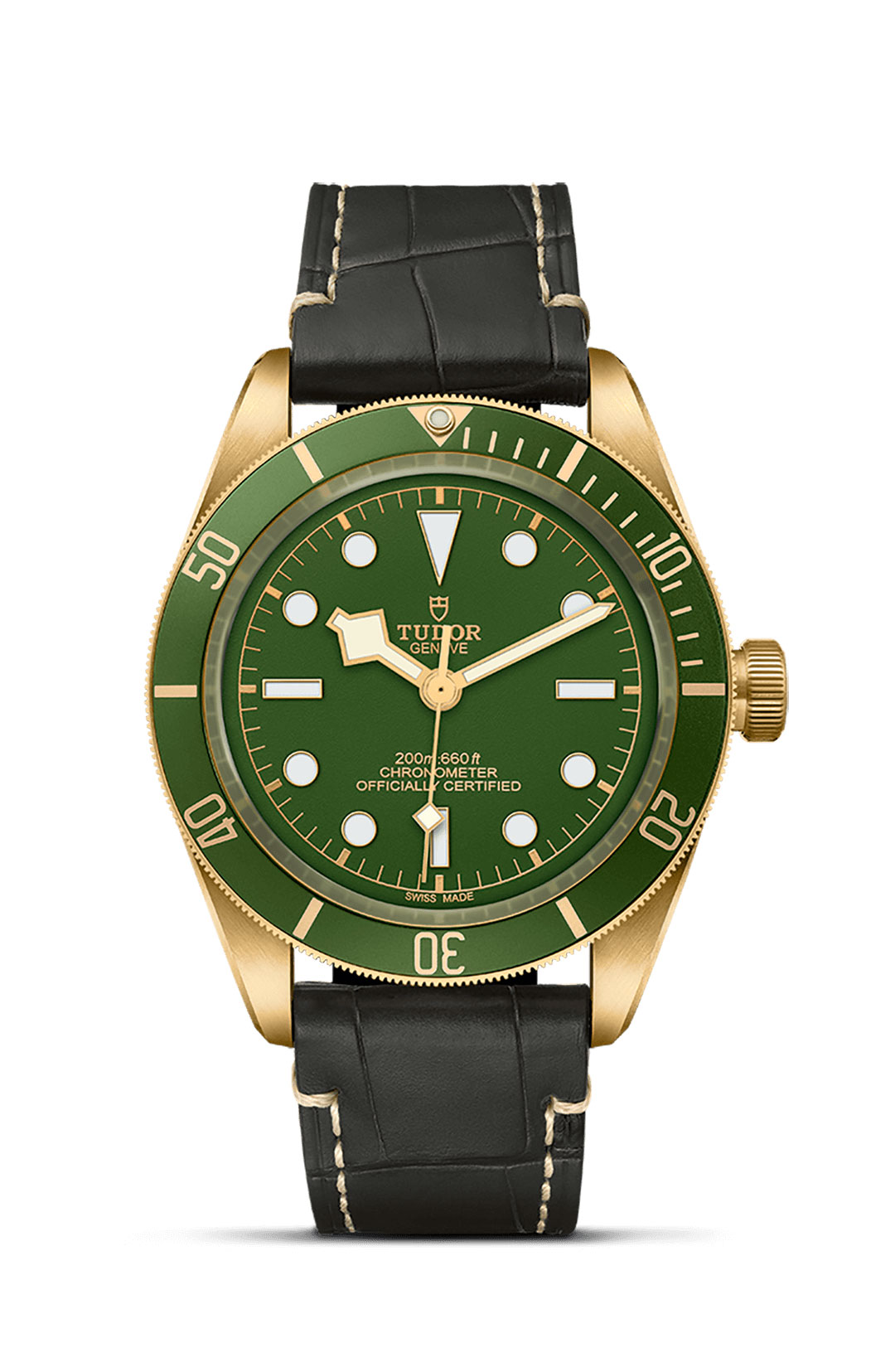 As if silver wasn't enough of a curveball, here is not only a yellow-gold Black Bay, but a Black Bay that's finally fitted with an open caseback allowing us to admire the MT5400 mechanics whirring away inside, to 'chronometer' levels of precision. Thanks to a satin-brush finish, plus the green colourway, this doesn't feel blingy for the sake of it – it's as rough hewn and rugged feeling as bronze, only without the tarnish.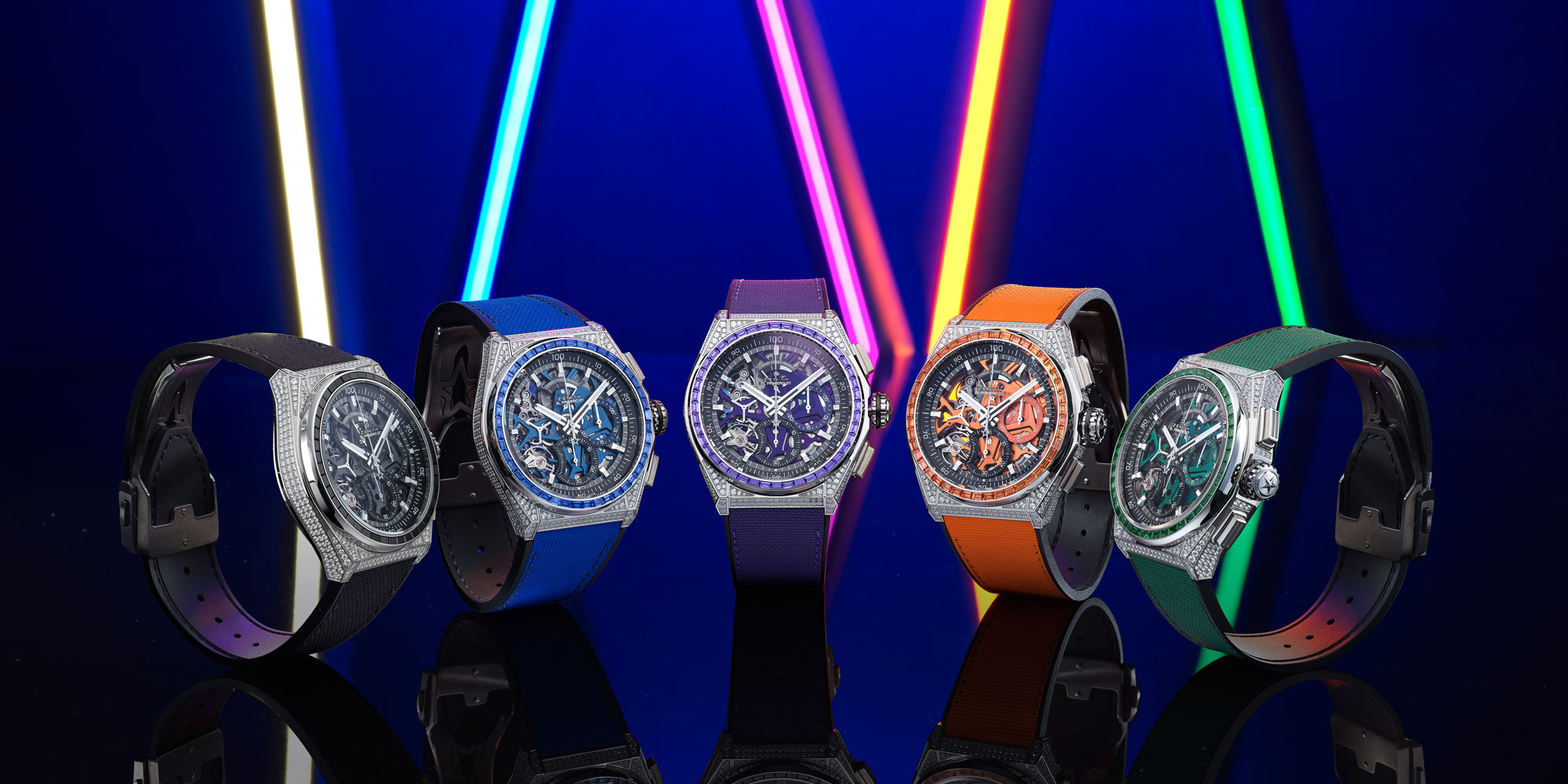 ZENITH
Heralding Zenith's official role keeping time on Formula E's new off-road spin-off, 'Extreme E' is a suitably rugged, not to mention super-speedy take on the brand's contemporary chronograph, plus a veritable traffic light of bejewelled beauties – all consolidating the future-forward trajectory of LVMH's most venerable cleverclogs watchmaker.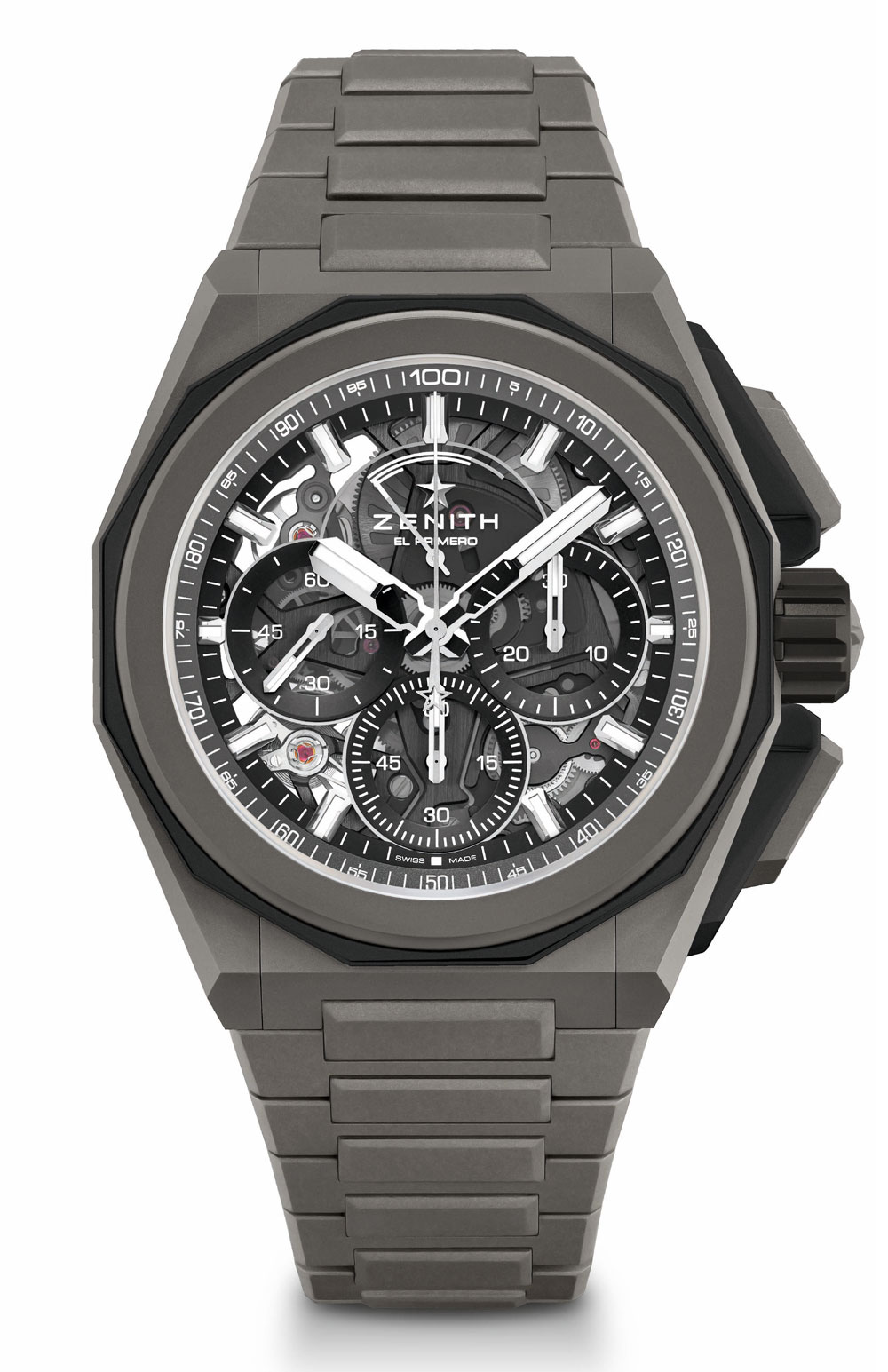 There was a time in the mid-Noughties when 'proper' watchmaking not only got its groove back, but it carved a whole new groove. A groove with bells, whistles and a whole funfair annexed alongside… until the crash hit. When that happened, Zenith's Defy Extreme was leading the out-and-out charge of hyperhorology, and then all of a sudden no-one was. So praise be for the industry's restored swagger, giving Zenith license to revisit the earliest retro-futuristic DEFY models of the 1960s amping up the angular case shape in muscular facets of titanium and gold. It's also deploying its 24-carat pedigree in mechanical chronograph tech', spiking things with labelmate TAG Heueur's swiftly shelved 1/100th second 'Mikrograph' experiment of 2011, beating more precisely than ever at 360'000 VpH. An SR-71 Blackbird for the wrist.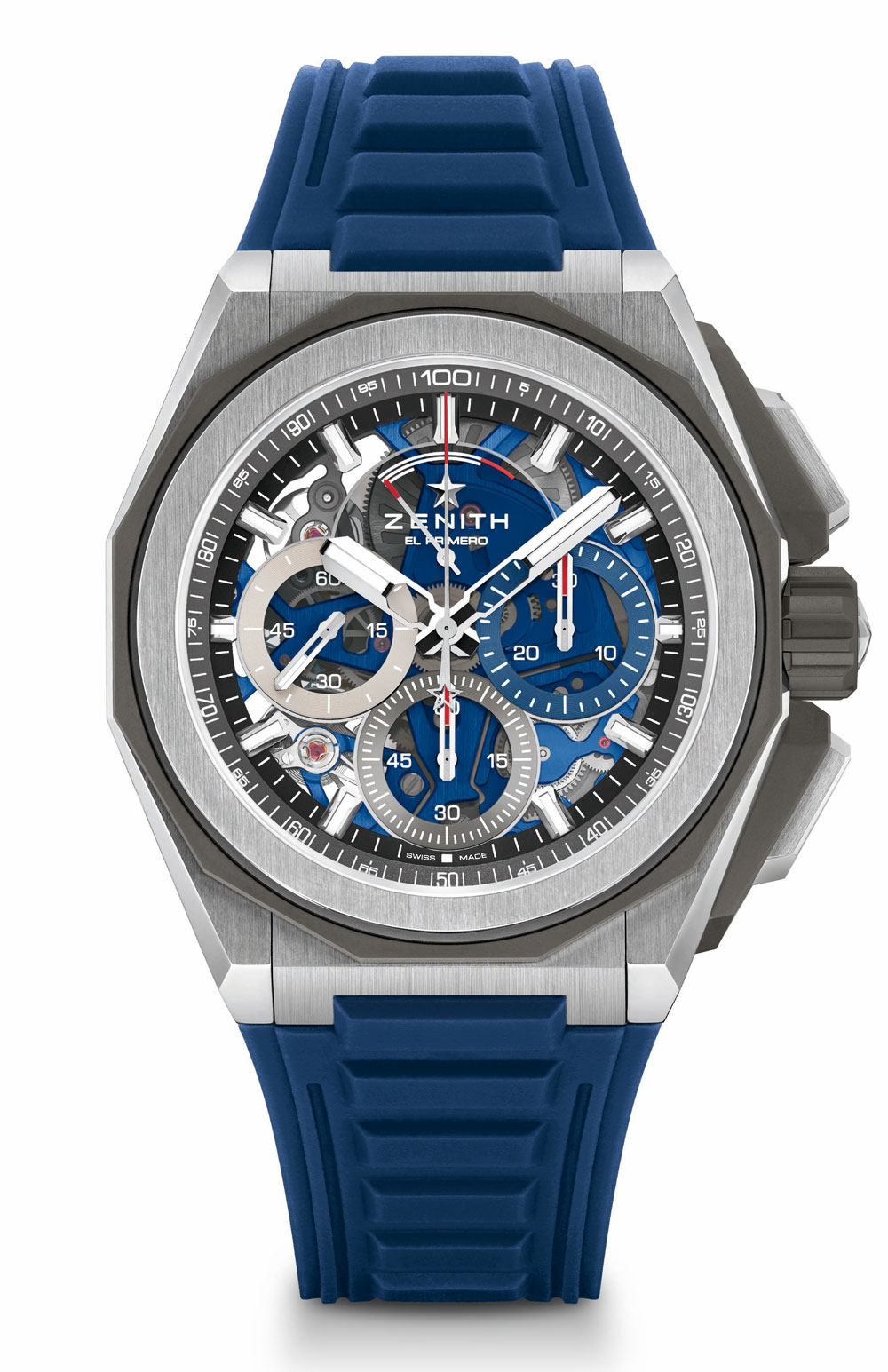 Still in titanium, but now with blue accents and integrated bracelet in titanium too, the butch factor will have most men (and some women too, no doubt) daunted not by the price but by the chutzpah required to carry off such a statement piece. In this day and age? With this jacket? Really? To which we say: YES. But maybe exchange the jacket for a cape, and maybe a utility belt.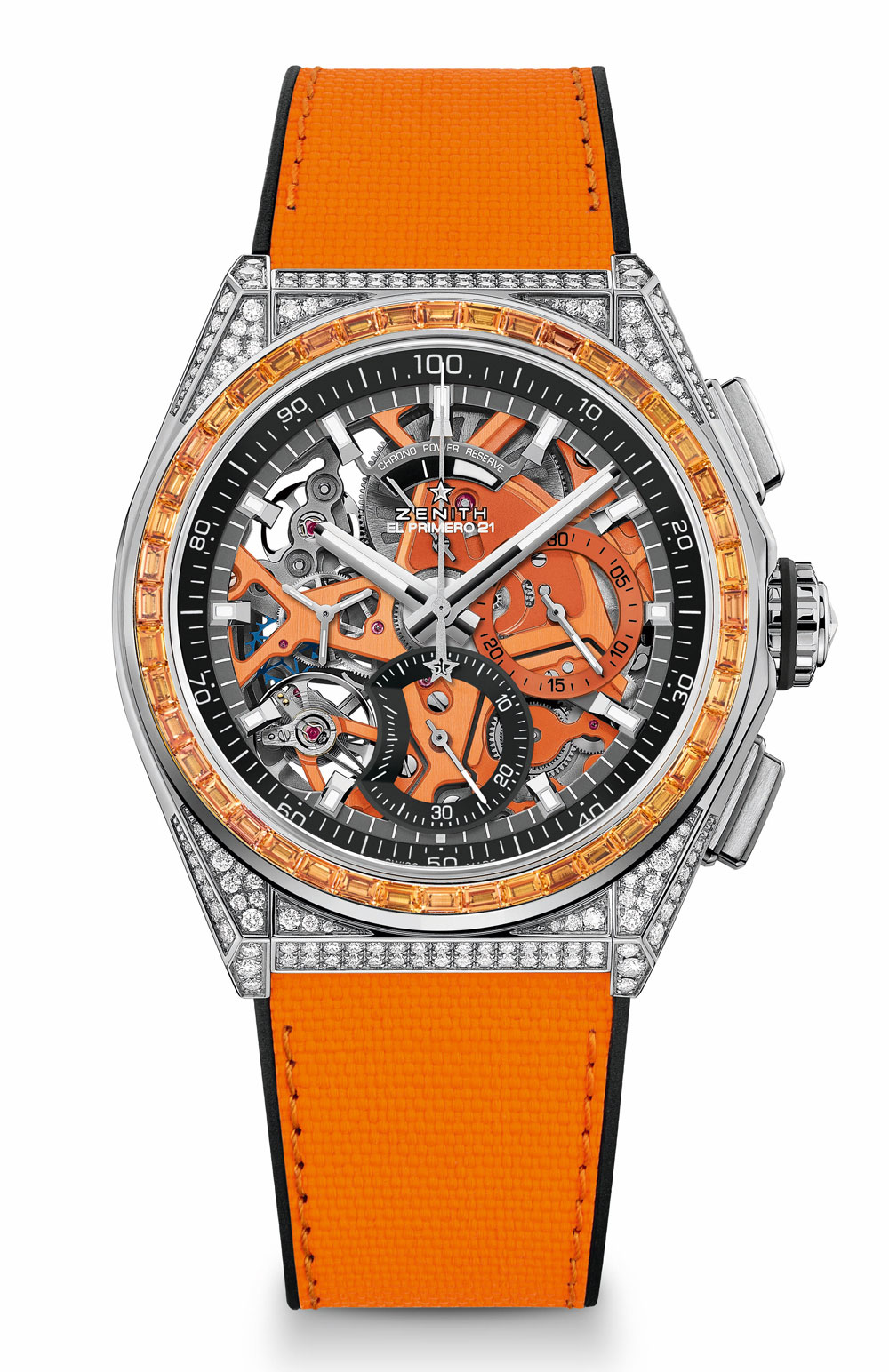 So you're not in the business of foiling villains under the cover of night, but still fussy enough about boiling your post-crimefighting eggs to 100th-of-second precision while remaining discerning yet fabulous? Here's the stopwatch you want, with the welcome cheer of five 44-baguette-cut precious options, with matching coloured movements and rubber straps: tsavorites for the green edition, orange sapphires for the orange edition, sapphires for the blue edition, amethyst for the purple edition, and spinels for the black edition.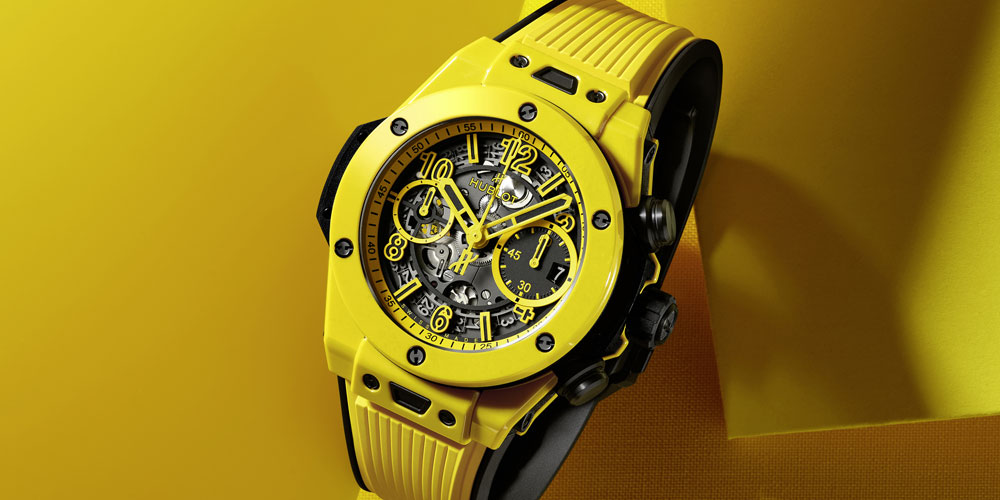 Introducing the latest arrivals from the world's most exciting luxury watch brands. Here's our pick of what you should be wearing right now. Pre-order your new season watch now before anyone else.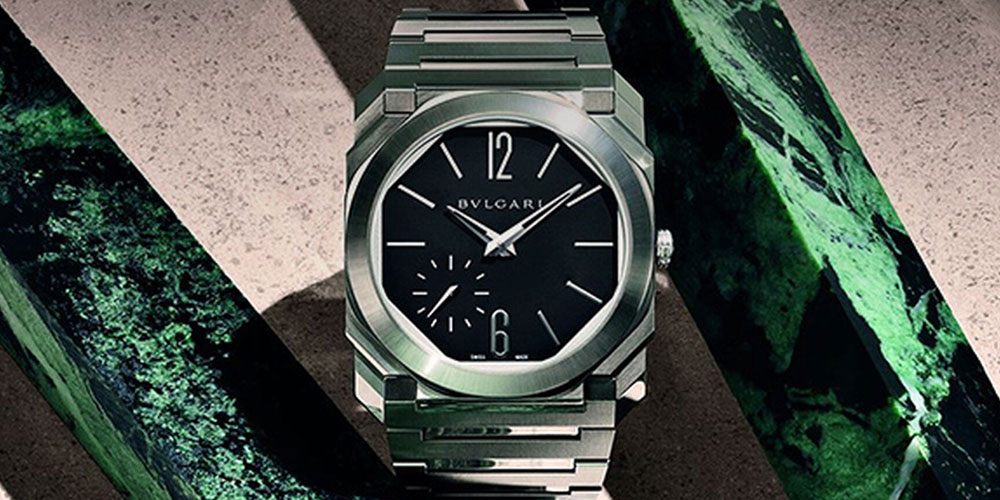 As we embrace a new dawn, welcome a new luxury house to the ROX family. We're delighted to be an official Bulgari watches stockist and you can now shop the brand's iconic ladies and gents watch collections online now.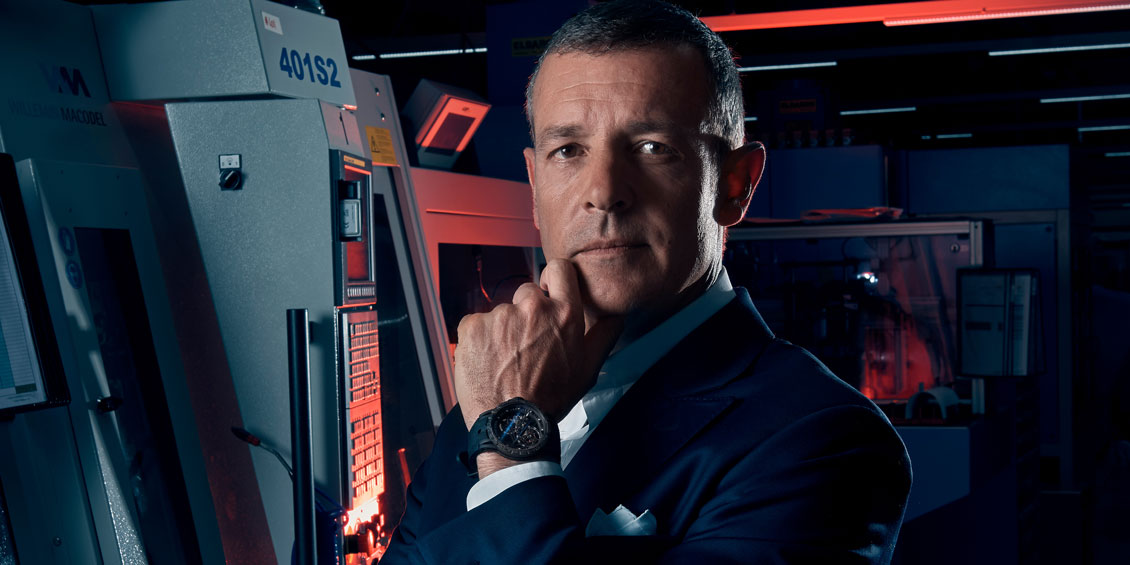 We discover how a lifelong love of watchmaking has inspired Nicola Andretta to continue his family legacy.