BULGARI WATCHES NOW AVAILABLE AT ROX
EMBRACING
LA DOLCE VITA
2nd April 2021
As we embrace a new dawn, welcome a new luxury house to the ROX family. We're delighted to be an official Bulgari watches stockist and you can now shop the brand's iconic ladies and gents watch collections online now.
Bulgari watches are available online now and exclusively at ROX Glasgow in Scotland from 26th April.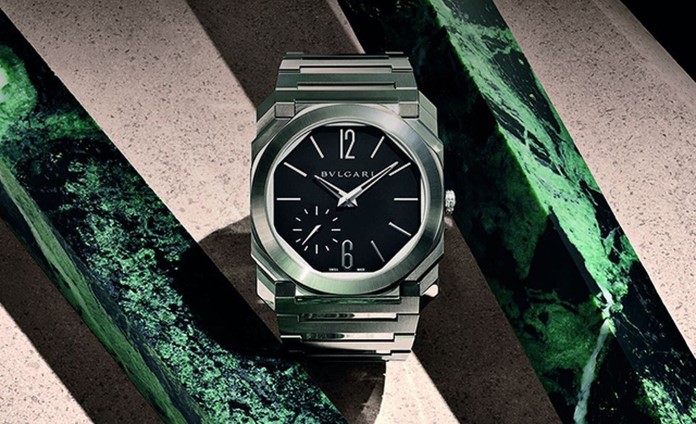 Founded in Rome in 1884 by Sotirio Bulgari, the brand quickly established a reputation for Italian excellence with exquisite craftsmanship and magnificent jewellery creations. Over the decades, the Bulgari generations defined a distinctive style made of vibrant colour combinations, exquisitely balanced volumes and unmistakable motifs that pay homage to the Roman roots of the company.
Unconventional materials were incorporated to jewels and watches with unbridled creativity, reaching new pinnacles of sophistication: steel, porcelain, silk and wood pushed the boundaries of luxury, giving life to creations that were as pleasant to be seen as to be touched, like a second skin.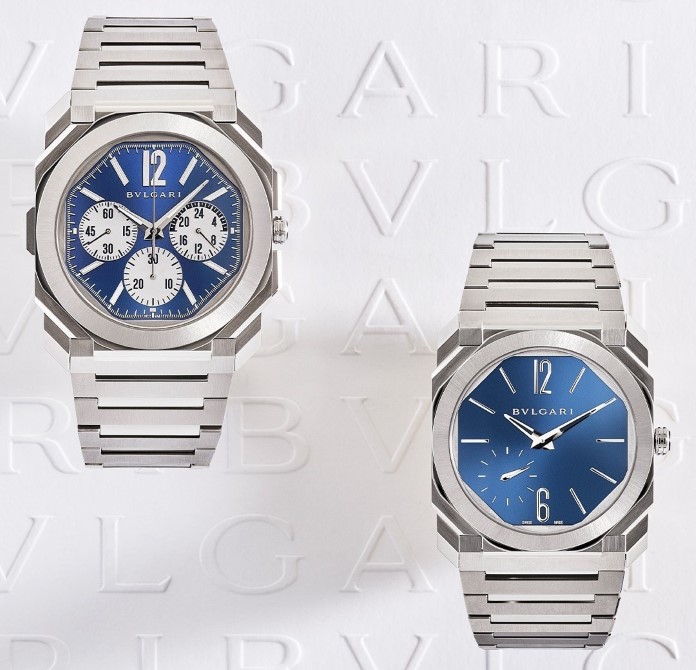 BULGARI OCTO FINISSIMO
A true icon of the 21st century, the Octo Finissimo channels the rare fusion of edgy Italian design and Swiss engineering with its innovative satin-polished finishes. With its ultra-appealing look and uncompromisingly forward-thinking mechanics, the groundbreaking timepiece is emblematic of Bvlgari's integral bond between jewelry savoir-faire and watchmaking art. The Maison's creative approach in working modern materials is here employed to set unforeseen design trends through the world of its Swiss-made timepieces.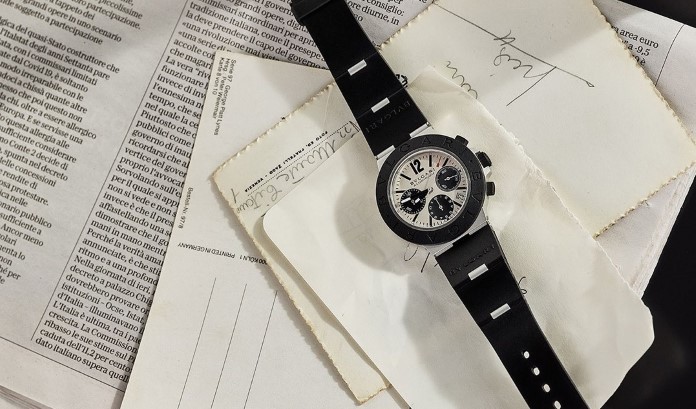 BULGARI ALUMINIUM
From the first-generation models launched in 1998, the Bvlgari Aluminium watch has redefined what a luxury sport watch can be. Made from completely unexpected materials, today's iconic timepiece boasts the same pioneering allure of the original watch, speaking a universal language that goes far beyond gender, age, trends and eras. Simple yet striking, Bvlgari Aluminium keeps approaching the watchmaking world with a boldness and strength that feels refreshing and incredibly modern.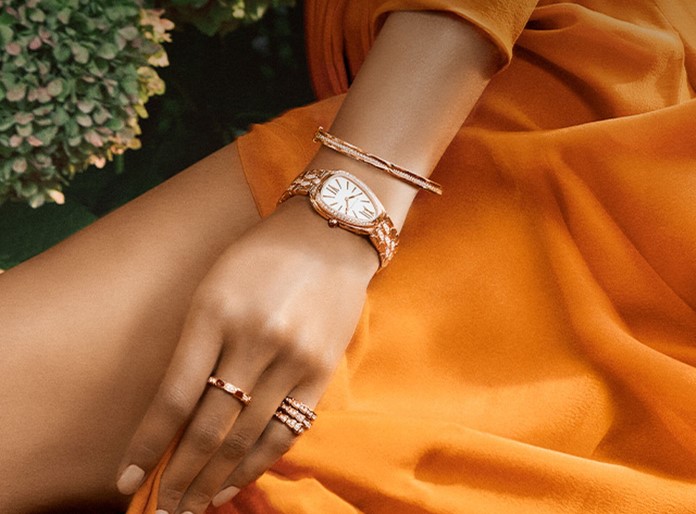 BULGARI SERPENTI SEDUTTORI
Bold in gold, the Serpenti Seduttori watch renders time even more precious. Reimagining Bvlgari's indisputably seductive icon with a striking new design, the timepiece boasts the iconic drop shaped watch head, thinner than ever before, with a sensual, supple bracelet featuring a hexagonal pattern inspired by the scales of a serpent. Alluring aesthetics and a nod to the glamour of high jewellery: the watch casts a spell of seduction on the world of Serpenti.
BULGARI SERPENTI TUBOGAS
Merging two of the most iconic symbols of Bvlgari's design, the Serpenti Tubogas watch coils the sinuosity of the snake with the contemporary soul of tubogas. Evoking both the sensual curves of a woman and the fluid shape of the serpent, the timepiece is crafted with the shapely lines of this specific technique, with a flexible and tubular litheness. Radiating glamour and a truly individual style, this watch marks a distinctive chapter in the constant evolution of Serpenti.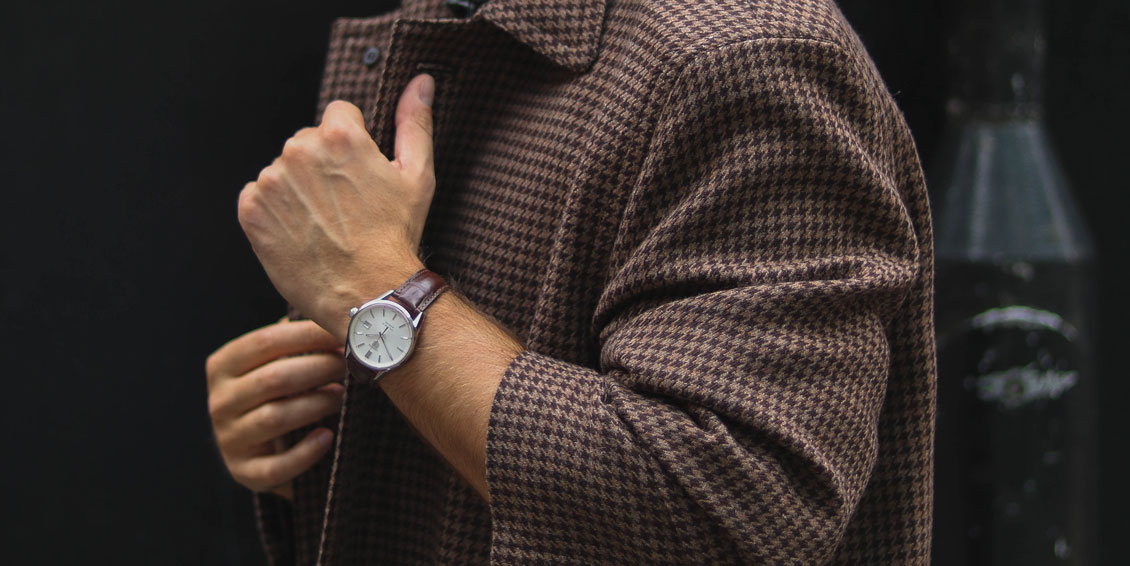 Opt for a brown strap watch and take a step back in time – with a strong vintage feel, they ooze history.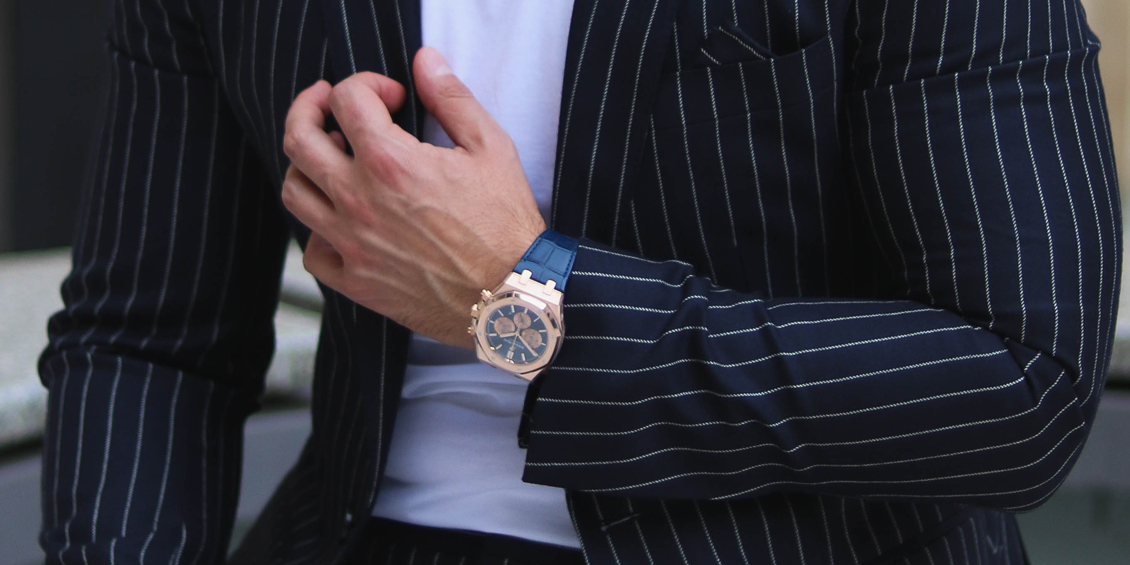 Rose gold is leading the way in watchmaking and it's to no surprise.The striking metal transforms any timepiece.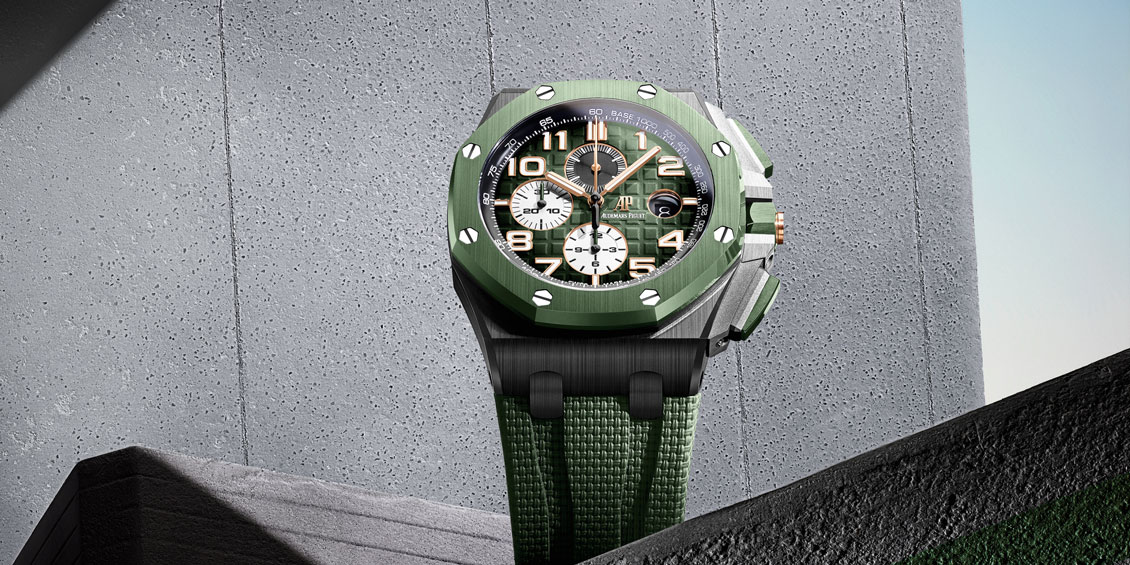 A must read for gents looking to update their watch collection. Dive into the world of luxury watches and discover Alex's Doak's definitive buying guide for right now.