NICOLA ANDREATTA, CEO AT ROGER DUBUIS
29th March 2021
We discover how a lifelong love of watchmaking has inspired Nicola Andretta to continue his family legacy.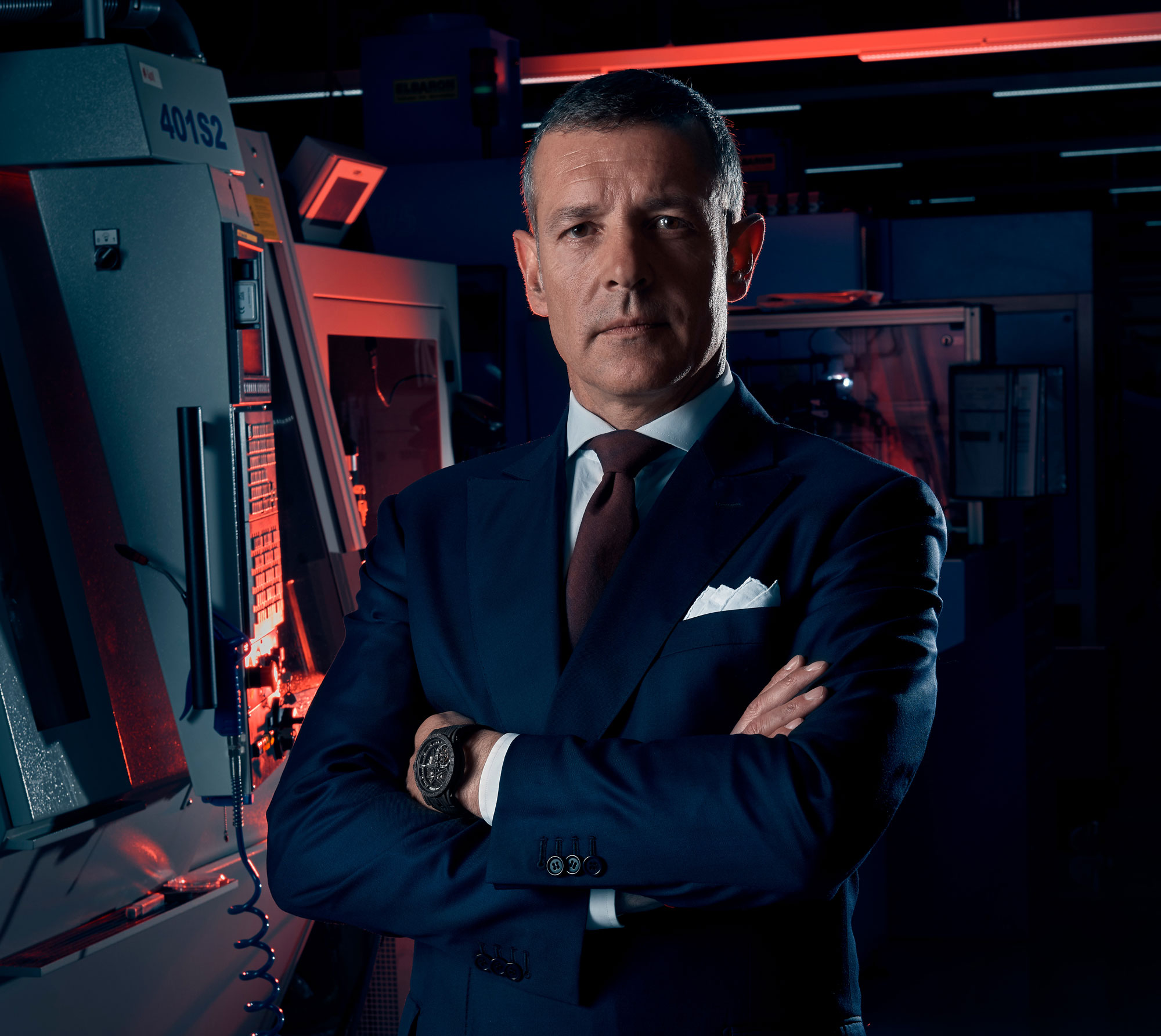 Joining Roger Dubuis has been the crowning glory of Nicola Andreatta's already unbelievable career in haute horlogerie.
Hailing from a watchmaking family, the Roger Dubuis CEO knows more than most the importance of capturing time.
His parents worked in manufactures, with the purr of calibres and tick of second hands playing an integral part in the soundtrack of his childhood.
However, Nicola's family wanted anything but for him to follow in the family trade.
"My family has been in watches for three generations," he revealed.
"My parents were in manufacturing making watch bracelets and cases for pretty much all the brands that are out there today. So, I grew up going to the factories and seeing what was going on.
"But my father didn't want me to get into watches, in fact, my parents sent me to study finance.
"At the end of the day, though, watches are in my blood and it's been my life.
"I love these little objects that capture time and joining Roger Dubuis was a kind of at the end of my journey if I may, well my journey is still going to be very long, but crowns my career in this world."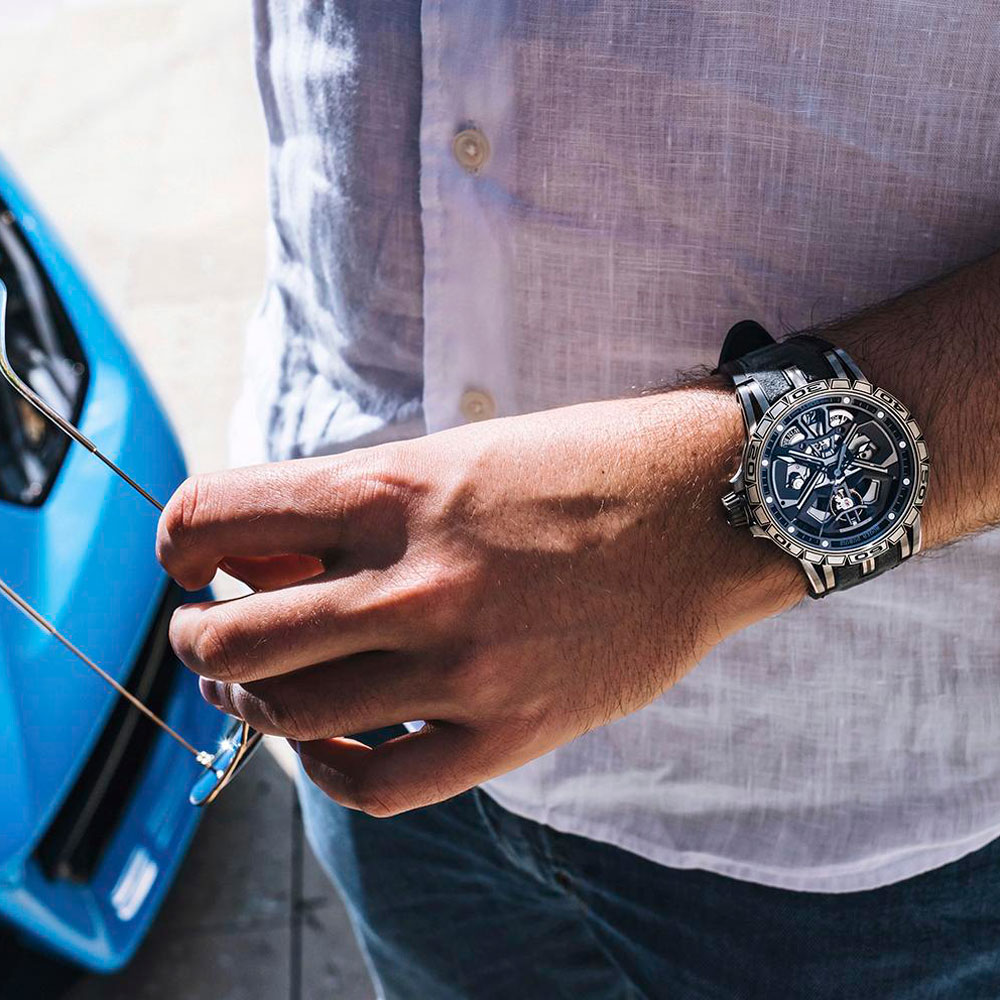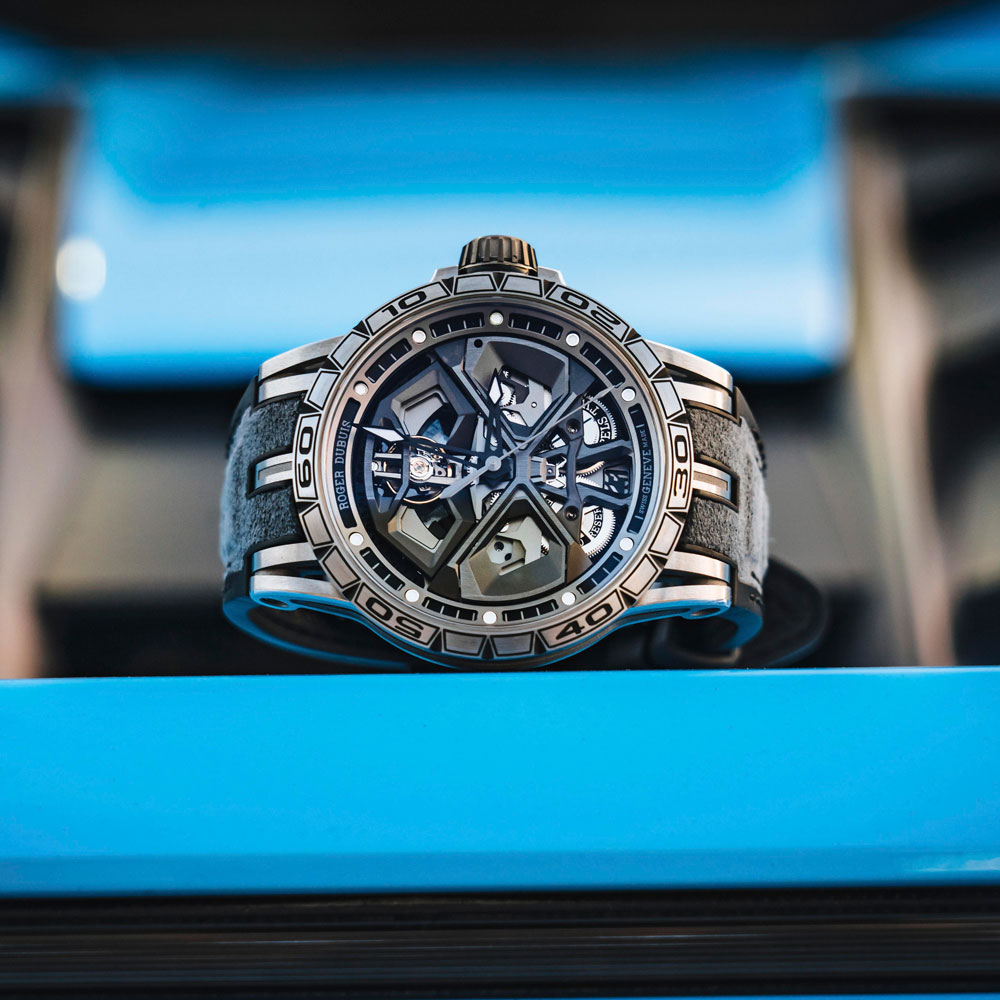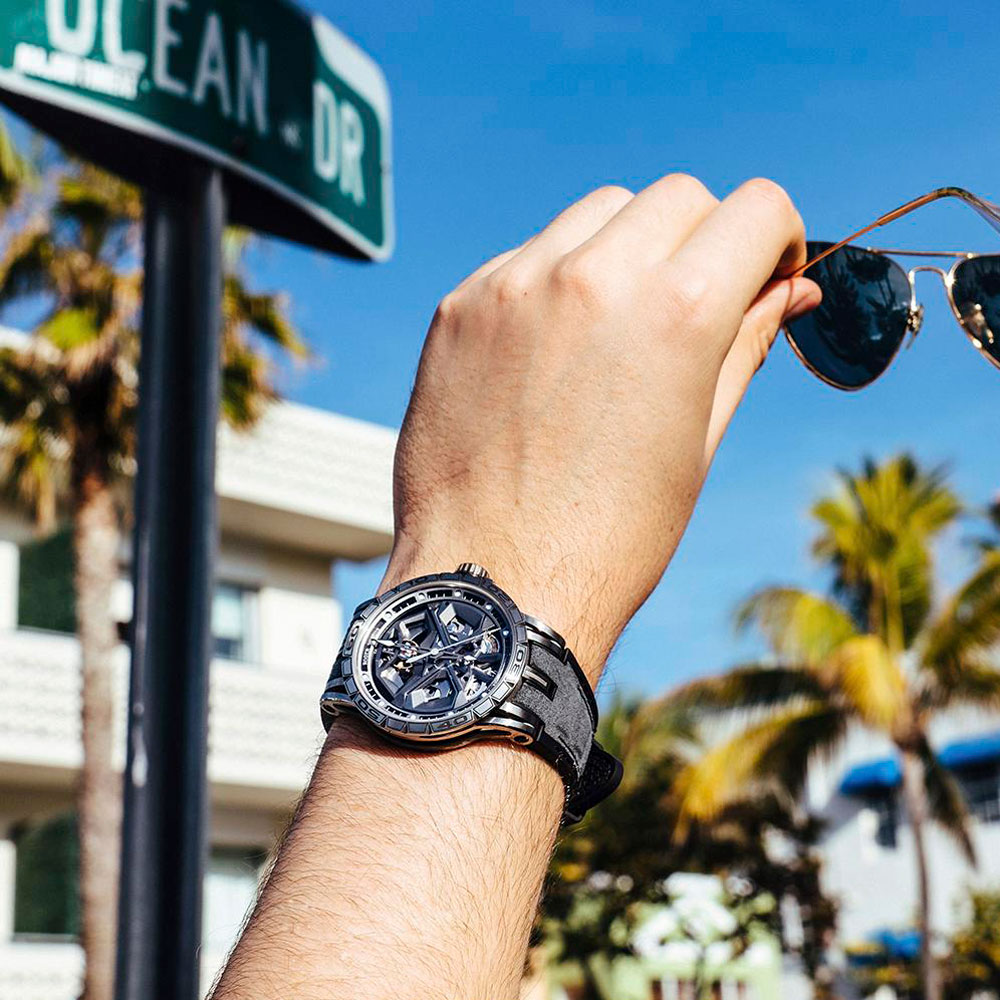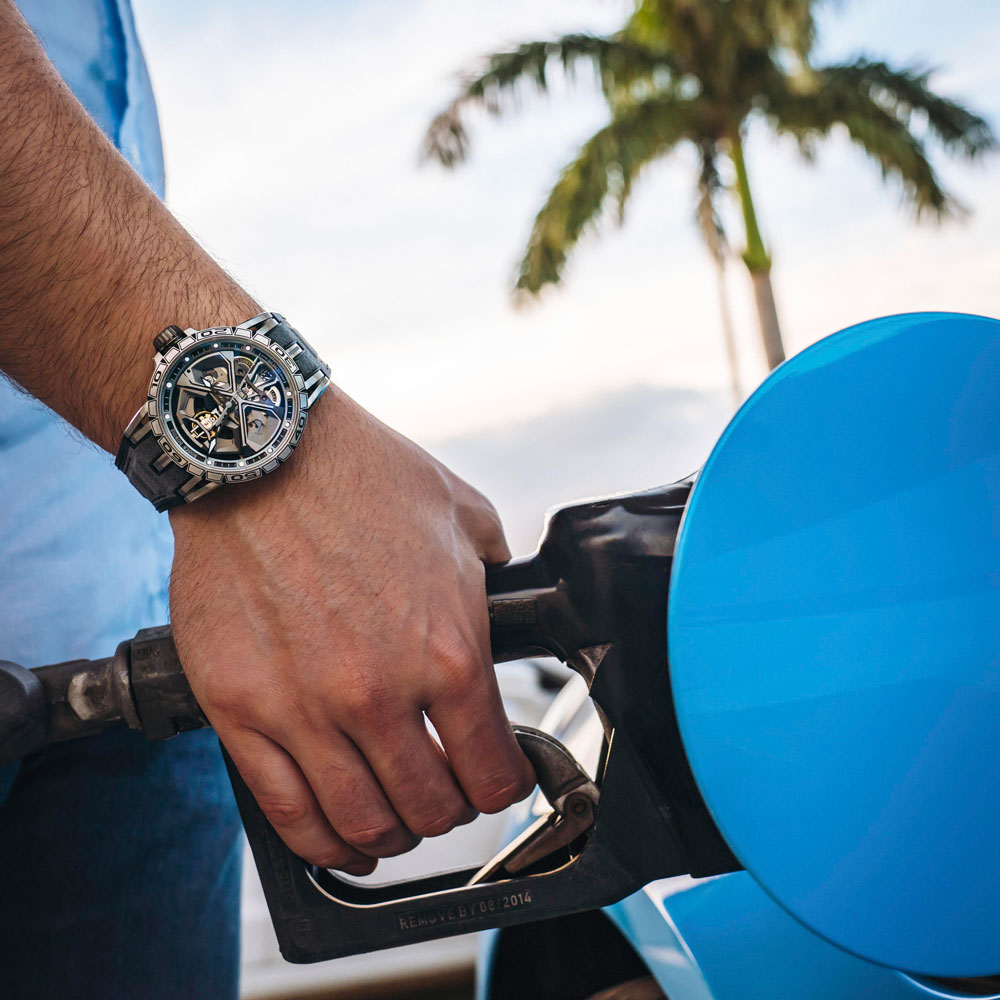 PIONEERING SPIRIT
Never content with sticking with the status quo, Nicola was keen to draw on his family history but continue to push the boundaries of watchmaking.
Speaking of joining the brand celebrated for hyper horology, he said: "Even compared to my past experiences as an entrepreneur, here is the pinnacle of the world of watch making. It's a place where we do things a bit differently.
"It's an incredibly different world from our competitors."
Known for creating some of the industry's most flamboyant and intricately designed timepieces, Roger Dubuis is a brand not afraid to break the rules of Swiss watchmaking.
Since 1995 the brand has struck the balance between meticulous watchmaking and Avant Garde design, something that Nicola is proud to continue.
"We invented hyper horology," he continued.
"In the last 20 years people have wanted more and for us hyper horology stands for a way to evolve.
"We always take inspiration from the past, and we know very well that Jose himself comes from an important past in terms of watchmaking, but evolving that in an expressive and contemporary way.
"For us expressive means to play with the movements, with the way the movement can say something, not only work, but actually the way they are conceived, designed and finished and contemporary has to do with new shapes.
"You know interesting ways of designing watches, not necessarily the classic way and I have full respect for all of our colleagues, but we are just a bit different.
"We encapsulate perfectly the future of watchmaking."
TIME FOR FORWARD THINKING
While the Swiss watchmaking industry enjoys a 90s revival, with classic models enjoying a new lease of life, Nicola is keen to continue to look to the future.
In an industry that dates back 500 years he has a respect for the art of watchmaking but admits that the future is very much in his focus.
"Our history has been pretty short," Nicola continued.
"We started just a little over 25 years ago and we look at the future of watchmaking.
"Our purpose is going beyond so continue exploring the world of watchmaking, continue pushing the boundaries of watchmaking to the next level.
"With that in mind, for us, it's difficult to look backward. I mean, we need to constantly project ourselves forward."
So, what does the future look like for the Roger Dubuis tribe?
The beauty of the brand's mantra is that it celebrates individuality through each exquisitely crafted timepiece and that will continue to be a firm focus for 2021 and beyond.
"I love this tribe idea, but I also believe that we're different," Nicola adds.
"I really like for people to express themselves into being different. It's about the world where everyone can really enjoy life at its best.
"What we do is difficult to manufacture, difficult to find most of the times and we want it to be like that.
"You know, it takes years for us to conceive maybe just one calibre, just one watch and so it cannot be available to everybody.
"It's, it's something quite amazing, quite unique. We want people to get to us to look for that specific thing and not, world is telling you that to be cool, you need to wear something.
"We are saying no, wear whatever you want but make sure you enjoy what you're wearing on a daily basis, make sure you enjoy who you are and what you do.
"And that's the kind of tribe we are. It's a different world."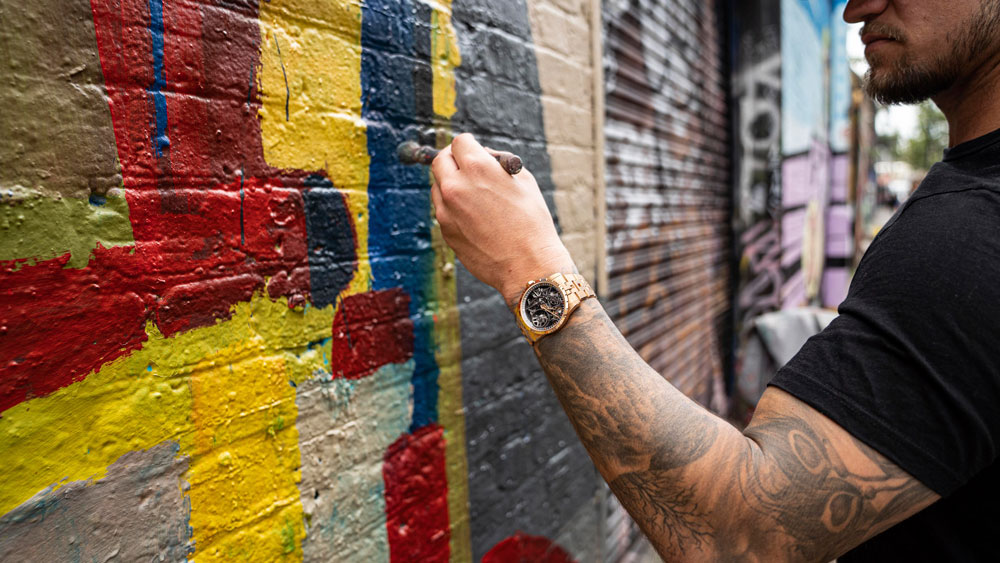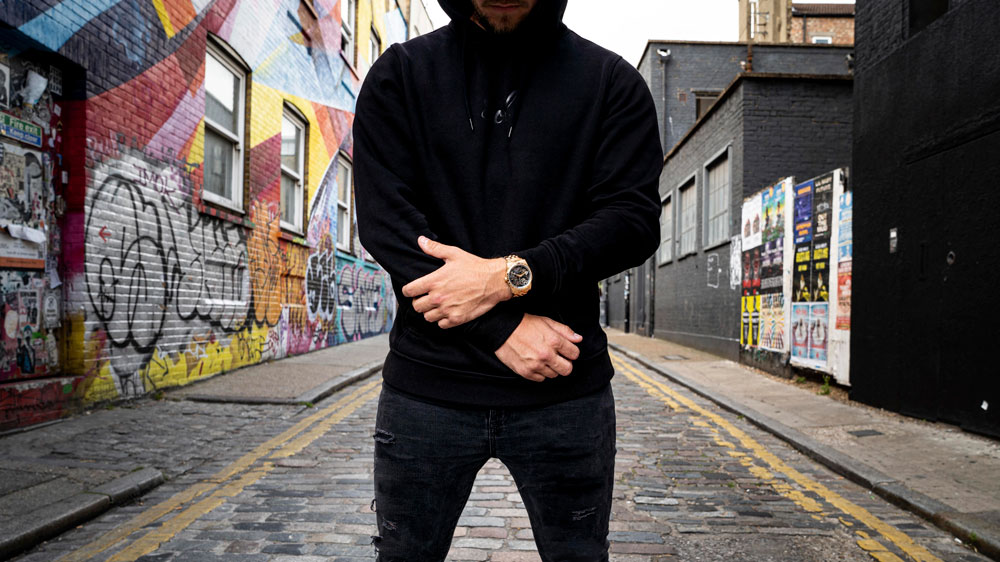 A SHARED VISION
Just as ROX is a visionary in the world of luxe jewellery and watches, so too is Roger Dubuis in the world of Swiss watchmaking.
It is a shared vision and a passion for creating truly memorable experiences that have formed a true bond between the two brands, with a bright future ahead for the partnership.
So, what can fans expect in the future?
"Expect the unexpected," Nicola said.
"It's really hard to do but we have plenty of things to look forward to thanks to the new ideas we have coming.
"I'm just amazed at the creativity of my team, how inventive my team is and I'm excited about how we keep evolving this uncredible industry, this incredible world.
"Stay tuned, because we will not disappoint our friends and our tribe."
Discover more about Roger Dubuis here.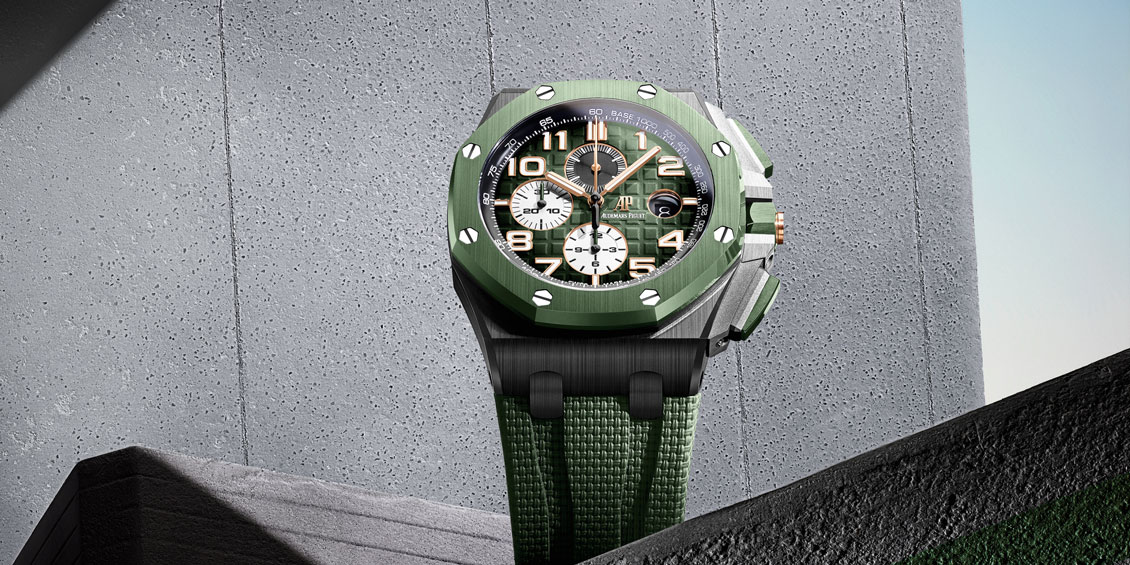 A must read for gents looking to update their watch collection. Dive into the world of luxury watches and discover Alex's Doak's definitive buying guide for right now.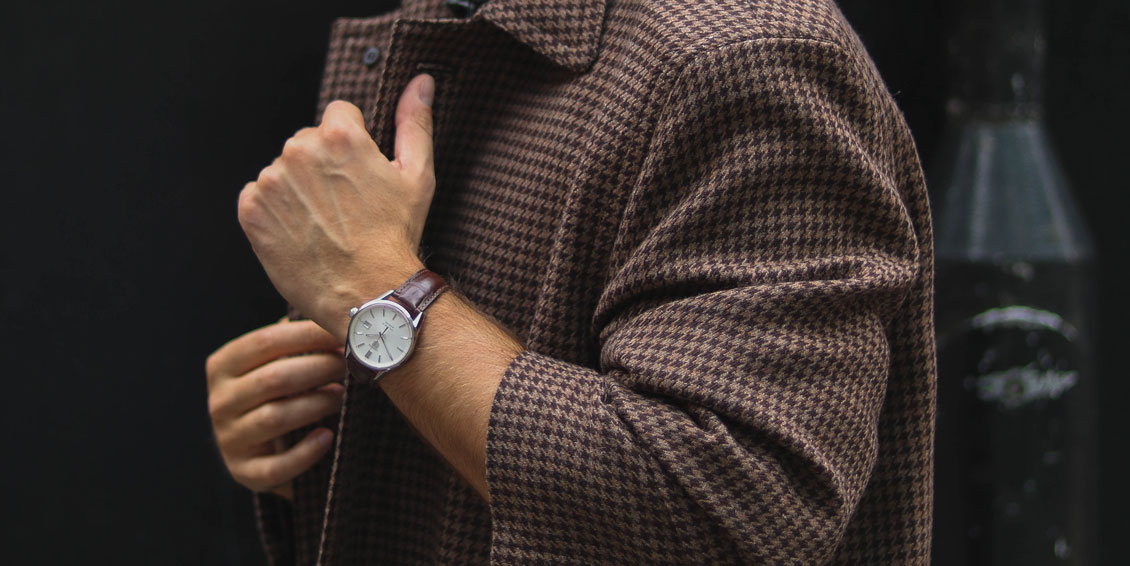 Opt for a brown strap watch and take a step back in time – with a strong vintage feel, they ooze history.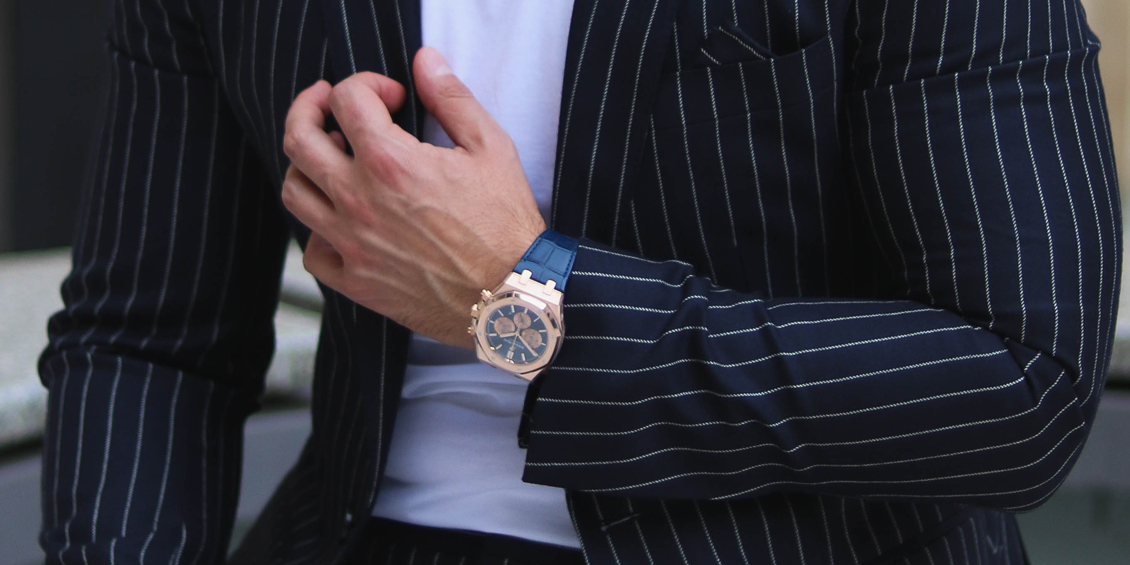 Rose gold is leading the way in watchmaking and it's to no surprise.The striking metal transforms any timepiece.