SHARK-FIN SOUP-UP
10th November 2021
The latest Huracán is 'evo' to the extreme, and the same goes for its suitably sinister horological co-pilot. Words by Chris Chilton.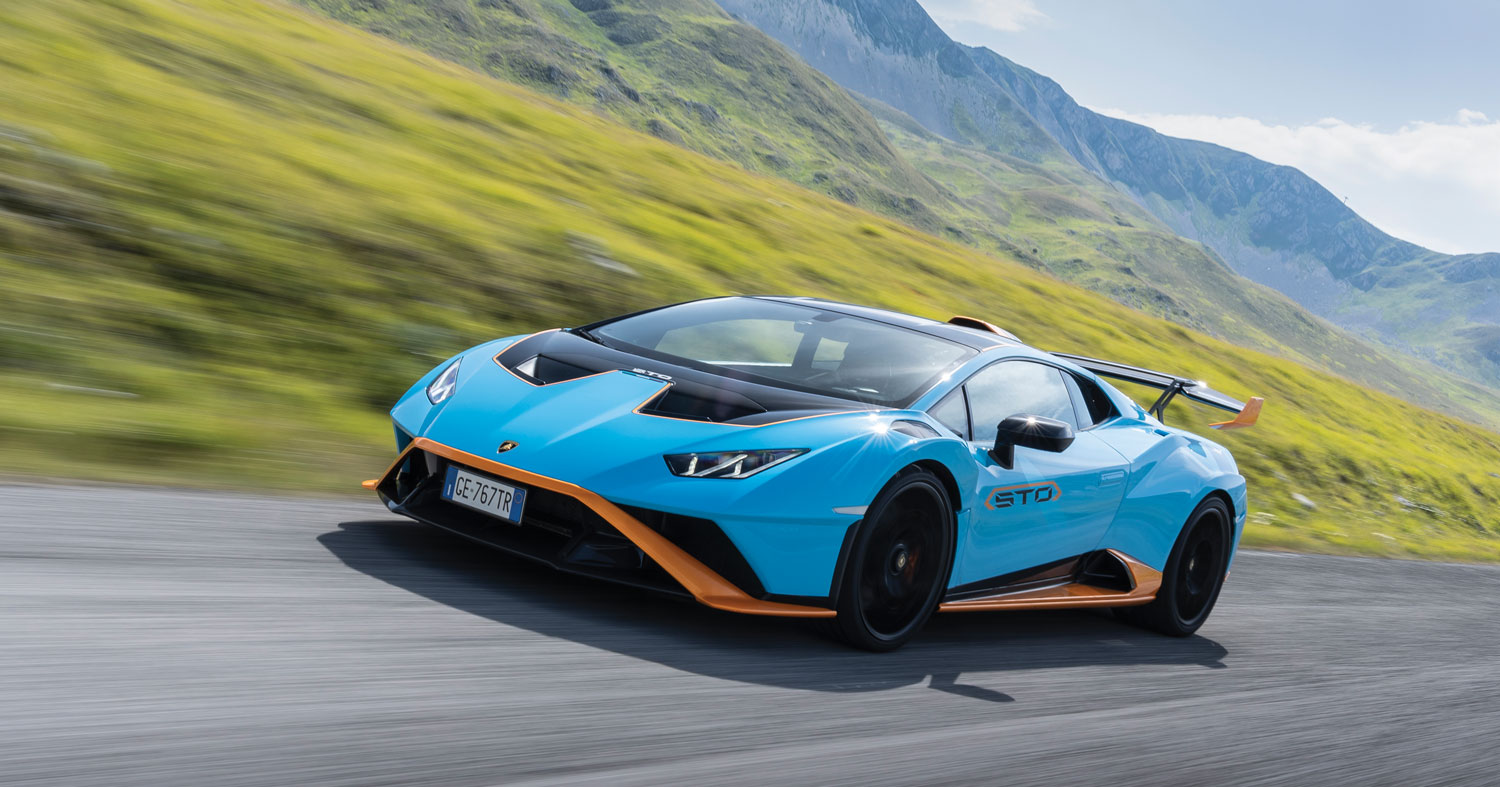 The late Ferruccio Lamborghini had no interest in taking his 1960s supercars racing, but times and regimes change, and in recent years Lamborghini's Huracán GT3 Evo racers have won the Daytona 24 Hours three times.
Capitalising on the engineering lessons learned along the way, Lamborghini's new Huracán STO (Super Trofeo Omologato) road car loses 43kg of kerb weight thanks to extensive use of carbon fibre for the body panels, switches from four-wheel drive to rear-wheel drive, just like the real racers, and gains some aggressive new devices, including a roof-mounted Le Mans-style shark fin.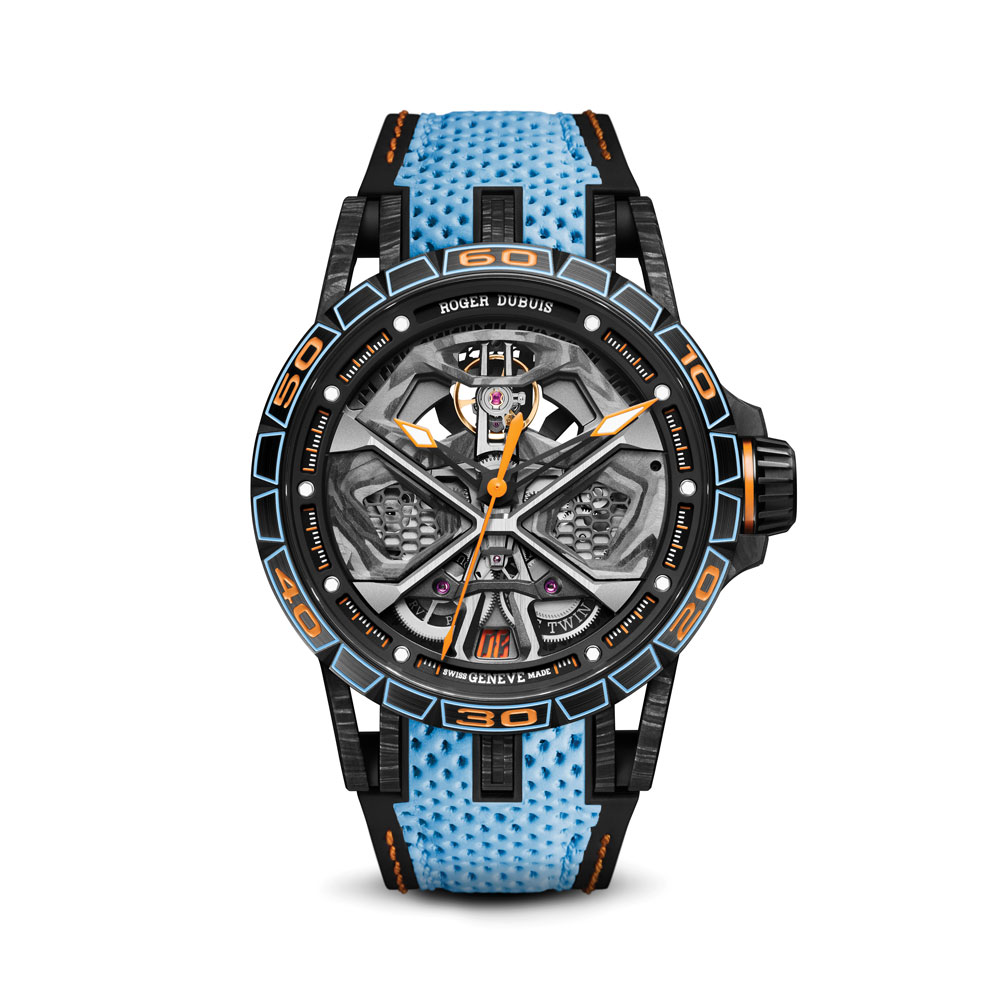 A CAR WITH SUCH A CLEAR FOCUS ON PERFORMANCE DESERVES TO BE STEERED BY A WRIST EQUIPPED WITH A SUITABLE WATCH, SO WE'D CONSIDER DIGGING DEEPER – JUST THE £52,000 DEEPER – TO PAIR IT WITH THE ROGER DUBUIS EXCALIBER SPIDER HURACÁN STO CARBON.
The £260,012 STO commands a significant £96k premium over a standard Huracaán Evo, but a car with such a clear focus on performance deserves to be steered by a wrist equipped with a suitable watch, so we'd consider digging deeper – just the £52,000 deeper – to pair it with the Roger Dubuis Excaliber Spider Huracán STO Carbon.
Finished in the car's Blue Laufey and California Orange colours, it features a rotor that mimic's a supercar's wheel, and a strut-bar balance bridge designed just like the one above the real STO's charismatic V10. Rival turbocharged engines make more power than the 631bhp naturally aspirated Lamborghini, but none makes a better noise. By the same token, a Roger Dubuis may tick quietly, but in STO guise it bellows volumes from under your cuff.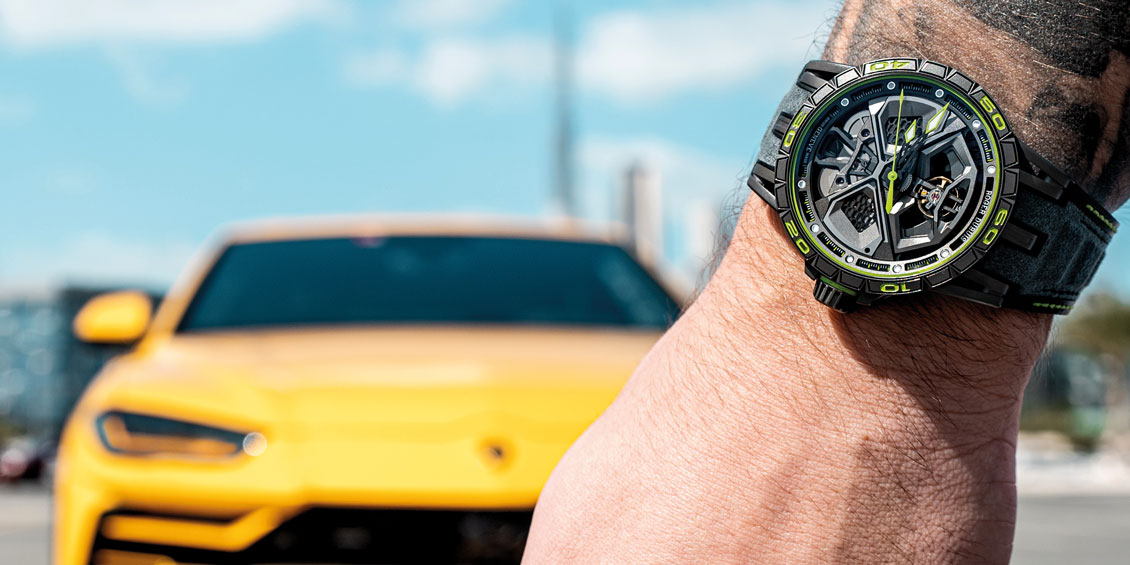 Lamborghini and Roger Dubuis is a match made in pure high-octane, carbon-bodied, V-engined heaven.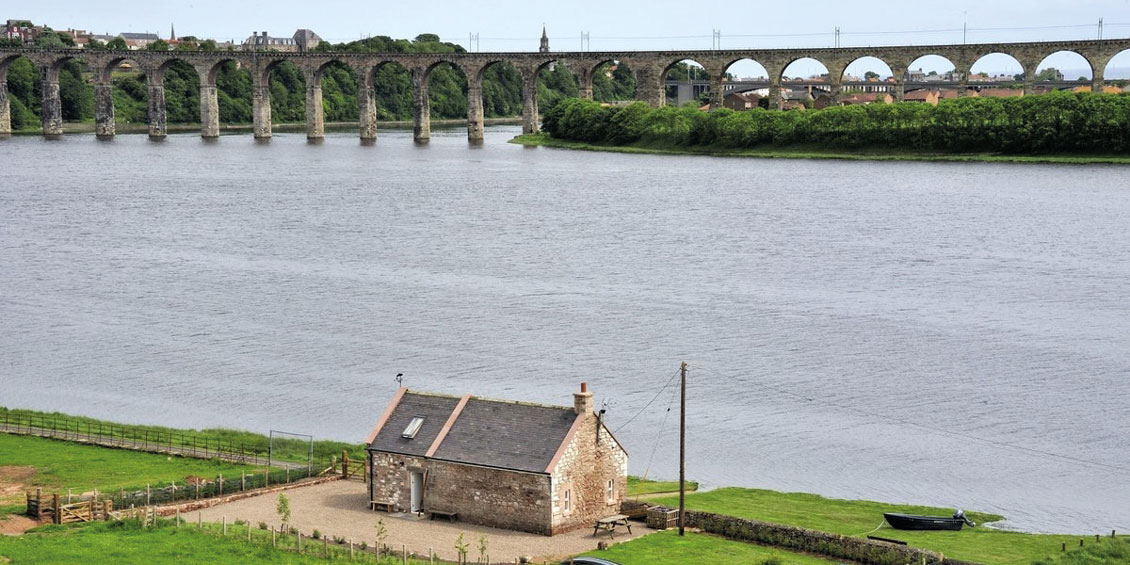 Fill up the tank, pack plenty of warm jumpers, and hit these long and blinding roads.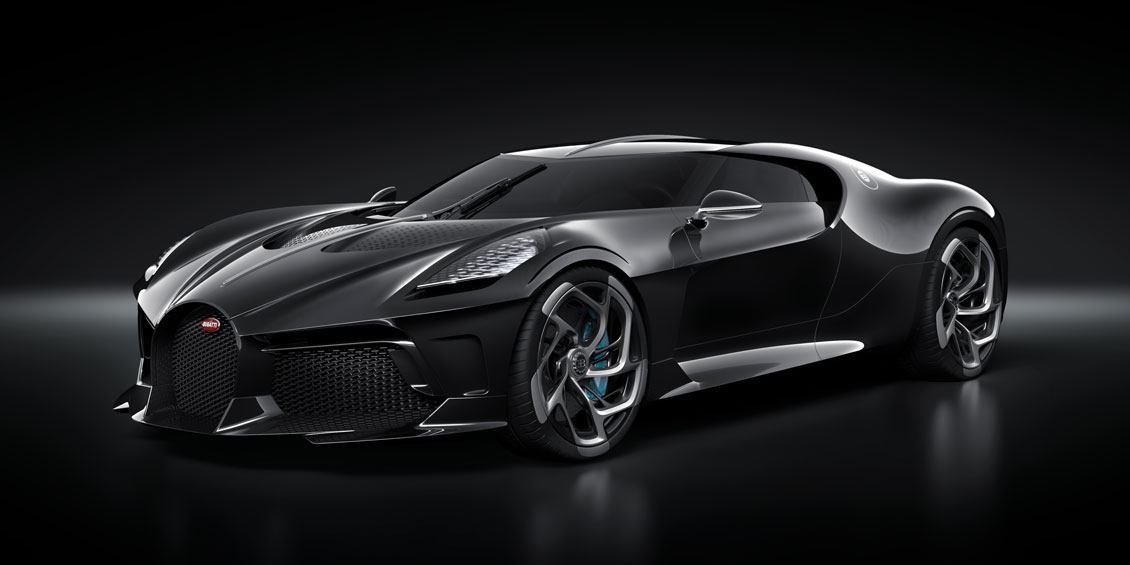 The closest VIP clients of the world's top automotive marques are, once again, coming together on coachbuilt one-offs.