ONE-(BE)SPOKE ALLOY
8th September 2021
The closest VIP clients of the world's top automotive marques are, once again, coming together on coachbuilt one-offs, and the results are nothing less than spectacular. Words by Chris Chilton.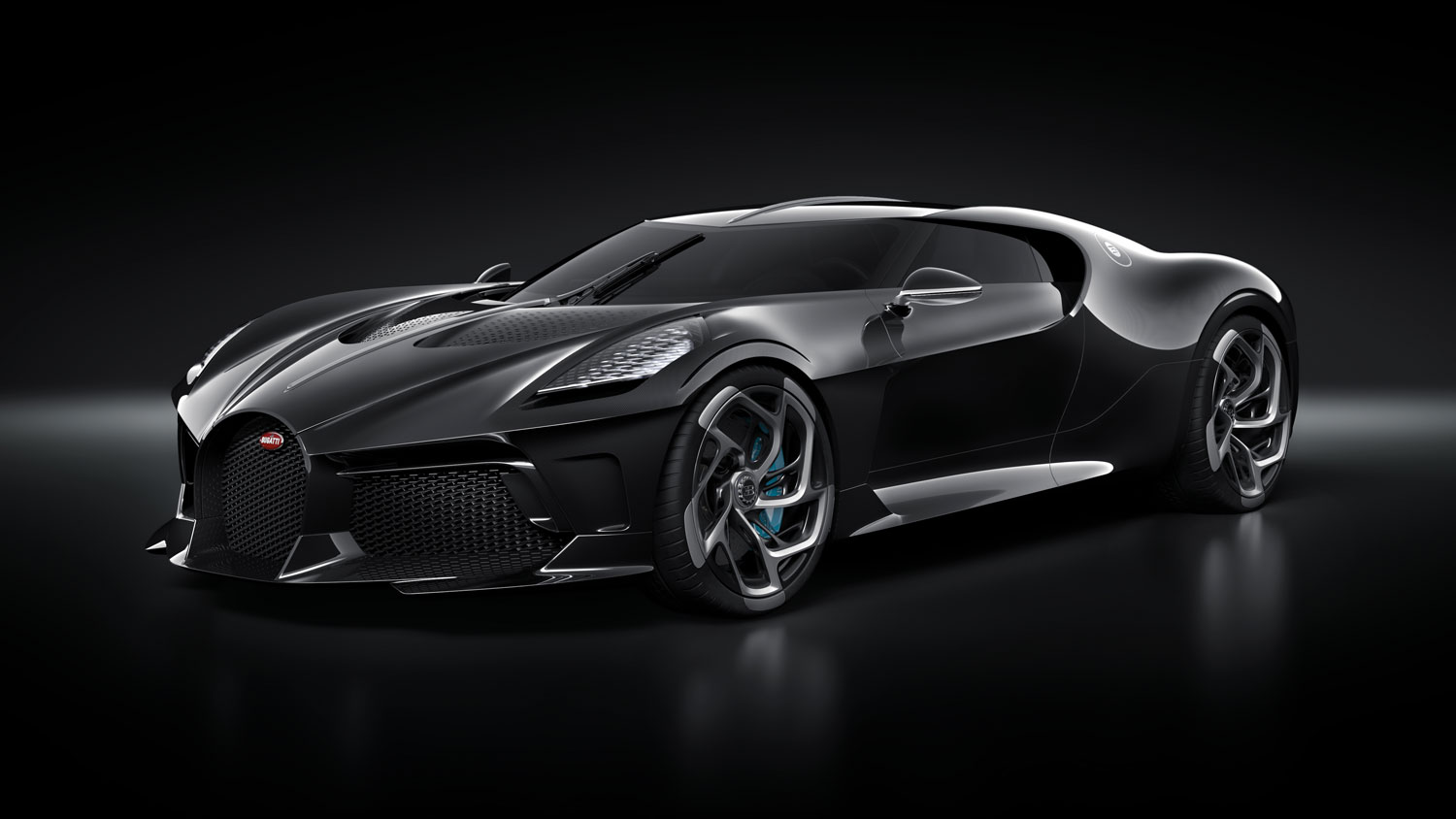 From cars to watches, clothes to carpets, mass production has changed the world. It has enabled engineers to produce large quantities of high quality goods, each one a perfect facsimile of the last, and at a price that makes them accessible to a far greater number of people.
It's thanks to this process, and the efficient quartz movement, that you can buy a TAG Heuer Formula 1 watch for a very reasonable £1,050 – though it looks so good, and, to the casual eye, so much like its more expensive siblings, you may choose to keep that last part to yourself.
And it's thanks to mass production that Henry Ford was able to put so many people behind the wheel of a car for the first time. More recently, how luxury carmaker Aston Martin was able to finally iron out the reliability niggles it euphemistically referred to as 'bespoke concerns'.
But not everyone wants to know they're buying the same car, or watch, their neighbour already owns, or could own. The mostly anonymous, but definitely wealthy, customers who commissioned the Aston Martin, Rolls-Royce and Ferrari one-offs pictured here were adamant they didn't ever want to suffer the ignominy of bumping into an identical machine.
Creating bespoke cars is nothing new, of course. In the first half of the 20th century, when cars were still constructed by dropping the bodywork onto a separate chassis frame containing the suspension and running gear, it wasn't unusual for wealthy clients to order a Bentley, Rolls-Royce, Alfa Romeo or Ferrari and have it delivered to a separate coachbuilder where it would be topped with a unique body.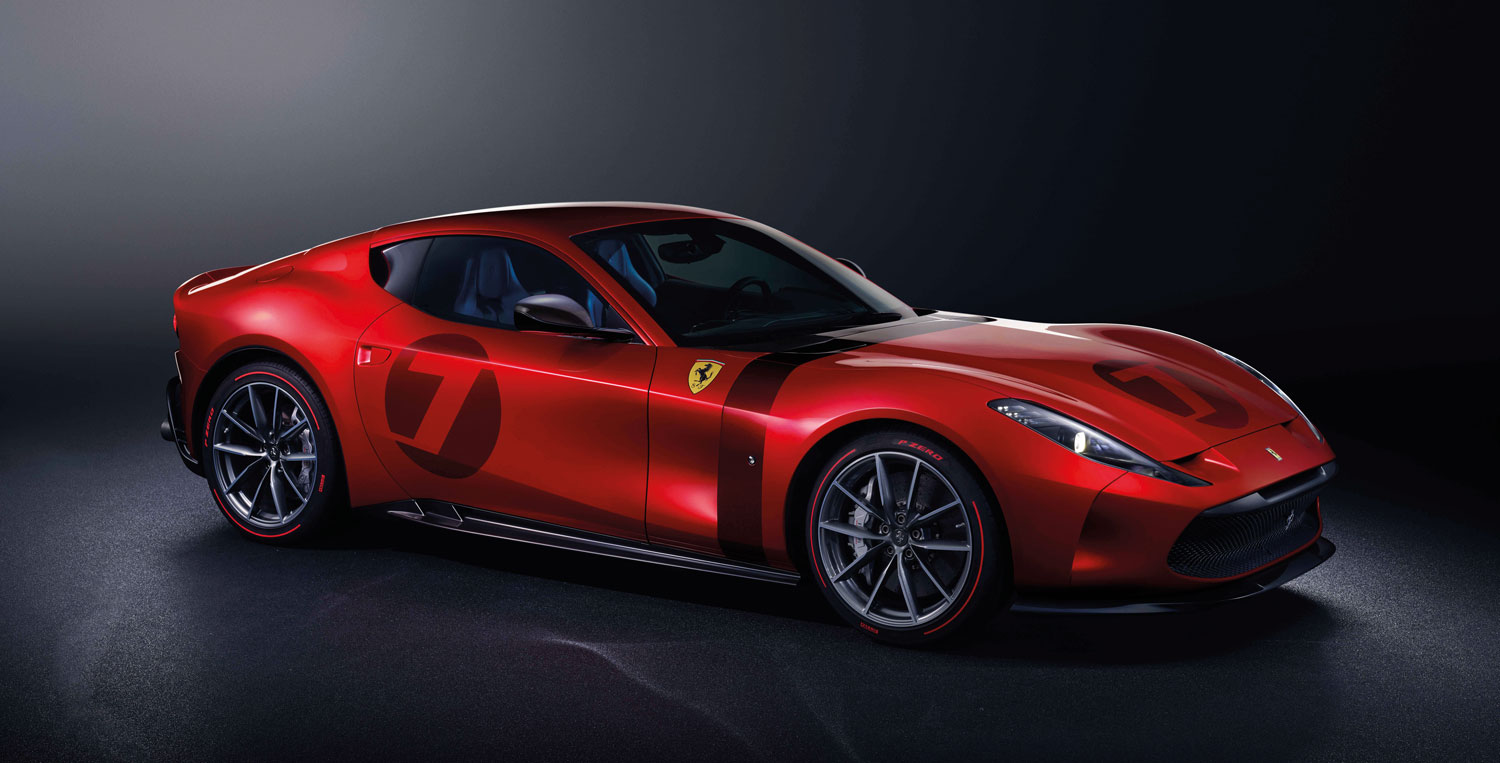 The advent of modern unitised body and chassis structures meant that happened less frequently after the war because it became uneconomical to make significant changes to cars. Many of the legendary British coachbuilders and Italian carrozzeria – once-famous names like Touring of Milan, Ghia, Vignale, Hooper and James Young – were forced to close their doors, or were swallowed up by larger companies, often being relegated to denoting posh trim levels on otherwise very ordinary family cars.
But where there's a will, and a suitably large cheque, there's a way. Increasingly in recent years luxury carmakers have themselves filled the gap left by the traditional coachbuilders, indulging the whims and imagination of their wealthiest super fans, working together to create a car guaranteed to be the only one of its kind ever made.
The most striking of the current crop is the Aston Martin Victor, inspired by the muscular 1980s Vantage and named after Victor Gauntlett, the marque's chairman during that period (one in which Aston sold another very special one-off, the wedge-shaped 220+mph Bulldog, which coincidentally is being restored after a 30-year slumber, project-led by Victor's charismatic son Richard).
An anonymous Belgian collector commissioned Aston's Q special projects division to create the Victor, which is built around a decade-old prototype for Aston's long-dead and largely-forgotten £1m, 220mph One-77 supercar.
While clearly a homage to the old Vantage, the 836bhp V12-powered Victor cleverly integrates cues from modern Astons, borrowing rear lights from the Valkyrie, vents from the new DBX SUV, and is constructed from very contemporary carbon fibre, rather than steel or aluminium.
That same fusion of old and new is evident in the Ferrari Omologato. Built from a modern 812 Superfast, it tips a hat to the most famous Ferrari of all, the 1960s 250 GTO (Gran Turismo Omologato). While the donor car's 789bhp V12 engine is carried over unchanged, Ferrari's one-off division stripped the 812's bodywork back until only the headlights and windscreen remained, replacing it with a softer, more sensual sweep of aluminium punctuated by intakes in the nose like those on the 250.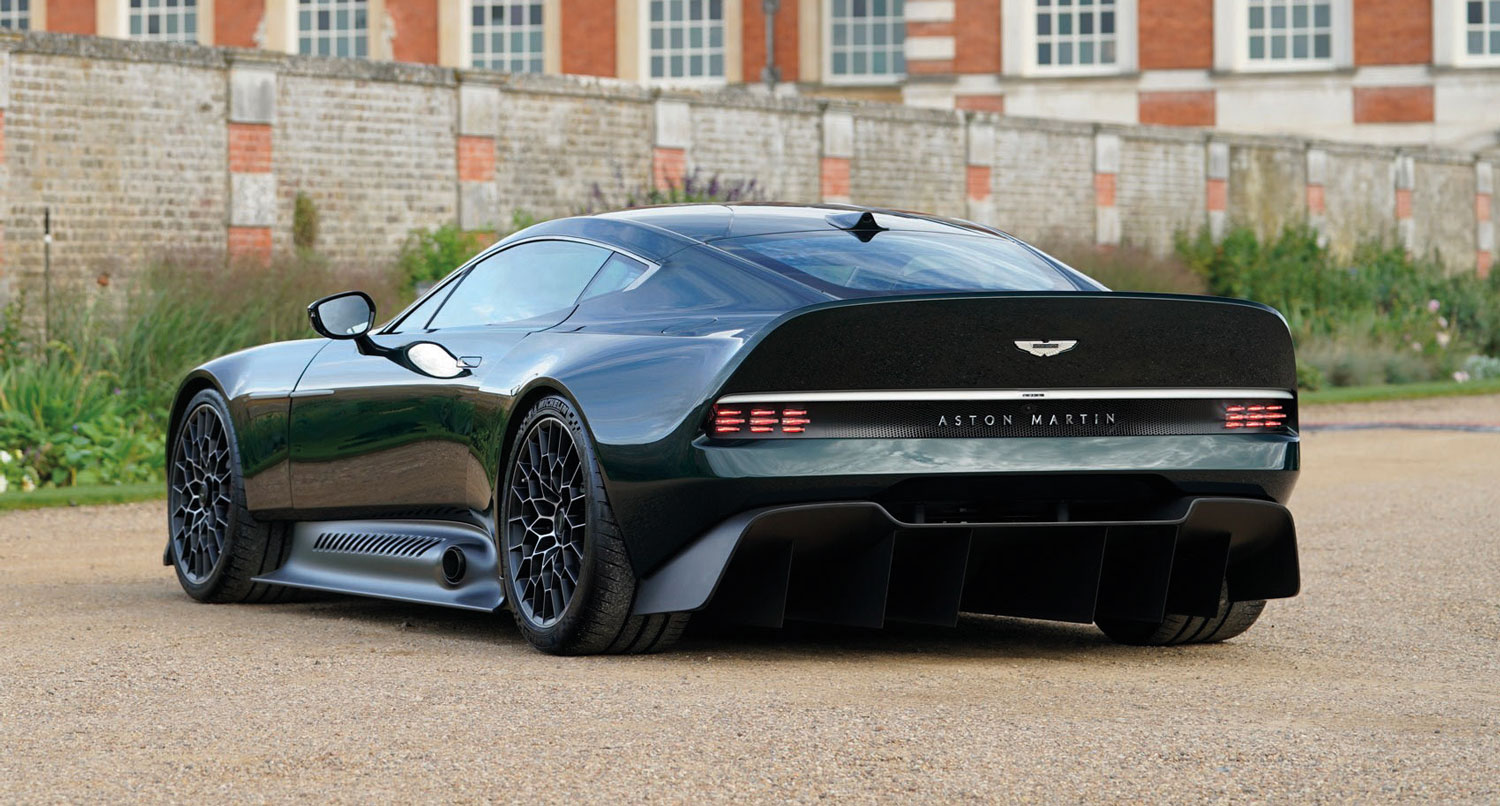 The Omologato is the 10th one-off from Ferrari's Special Projects department, set up in 2008. Previous clients include Eric Clapton, who commissioned Ferrari to make a then-new 458 look like a 1970s 512 BB, his favourite Ferrari road car.
Ferrari won't say how much Clapton, or any of the other one-off clients, pay to have their dreams made real, but the final bill for the Omologato was likely to be in the region of £2-3m – not cheap, but the significantly less expensive (and numerous) than one of the 39 original 250 GTOs, which have changed hands for up to £52m.
And significantly less than the £10m one Rolls-Royce fan paid to have a Phantom Coupé transformed with the addition of striking art-deco boat-tail rear bodywork in 2017. The client asked Rolls to incorporate design cues from his private jets and superyachts, as well as some from his favourite Rolls-Royce models of the 1920s and 1930s.
That spectacular sweep of tapering glass is the standout feature, but the interior is no less special, featuring
a stunning split-level Macassar
Ebony and open-pore paldao wooden deck where the back seats would normally be.
Unveiled at the prestigious Concorso d'Eleganza Villa d'Este event in 2017, overlooking the limpid shores of Lake Como, the 'Sweptail' was the most expensive new car ever. At least until Bugatti celebrated the marque's 110-year anniversary at Geneva's motor show in 2019, by unveiling the Chiron-based 'Voiture Noire', and found a buyer happy enough to sign a cheque for around £12m to make it his and his alone.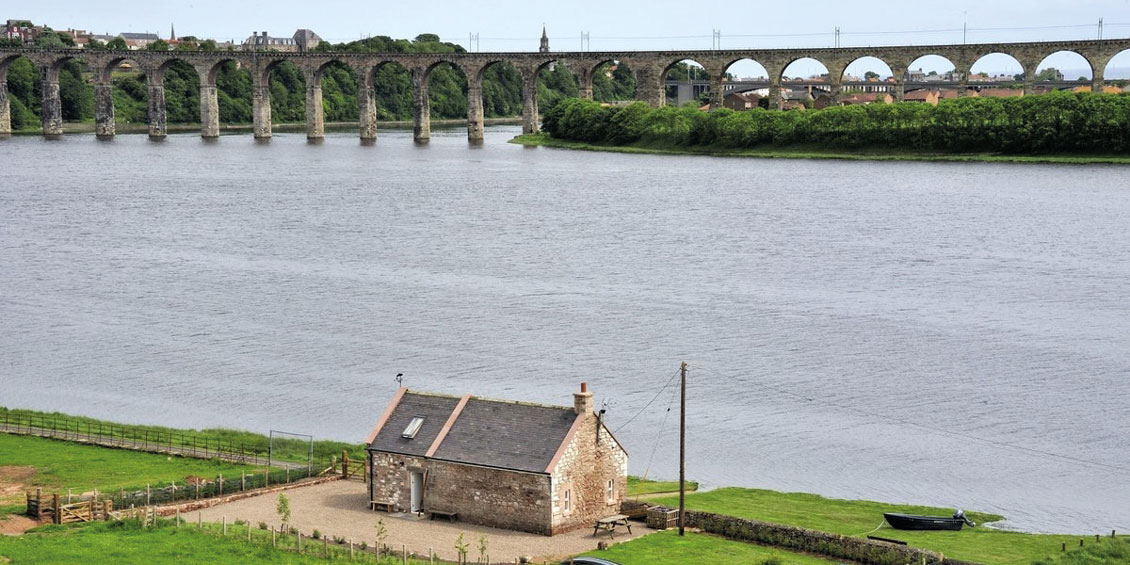 Fill up the tank, pack plenty of warm jumpers, and hit these long and blinding roads.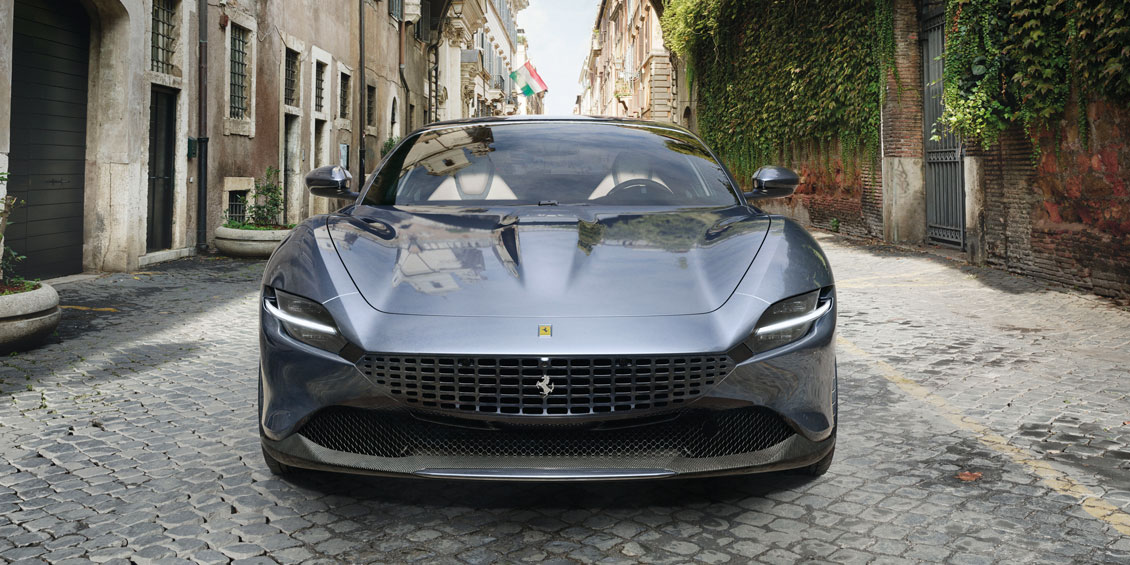 New roma ticks all the right boxes, as a svelte turbocharged-V8, two-seater Ferrari for grand touring of the classiest kind.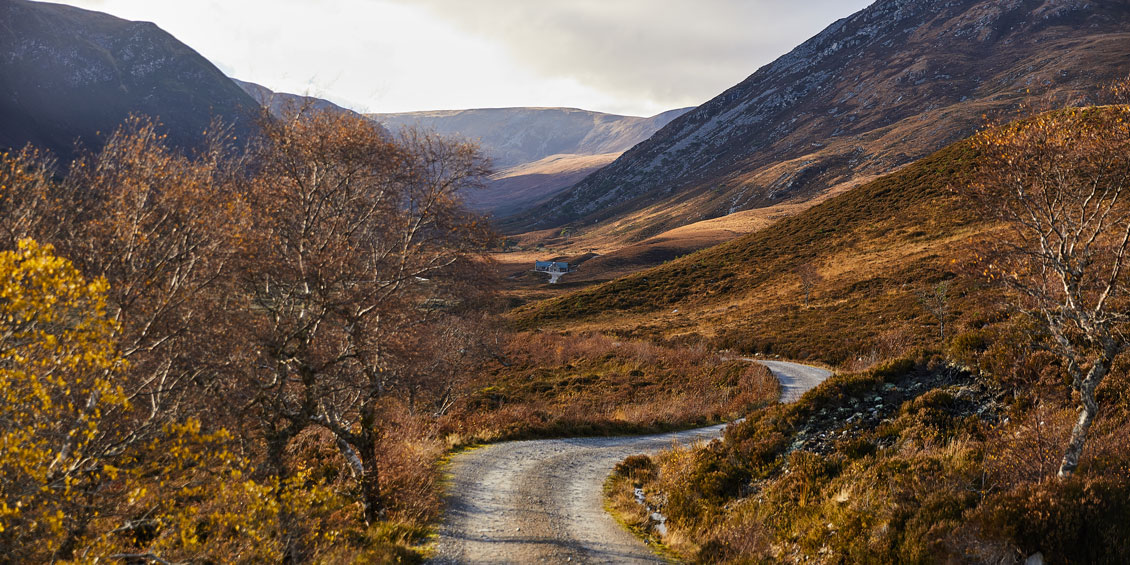 The brooding majesty of the Highlands is all anyone needs to vanquish the blues.