NEW ROMA TICKS
2nd August 2021
…all the right boxes, as a svelte turbocharged-V8, two-seater Ferrari for grand touring of the classiest kind. Words by Chris Chilton.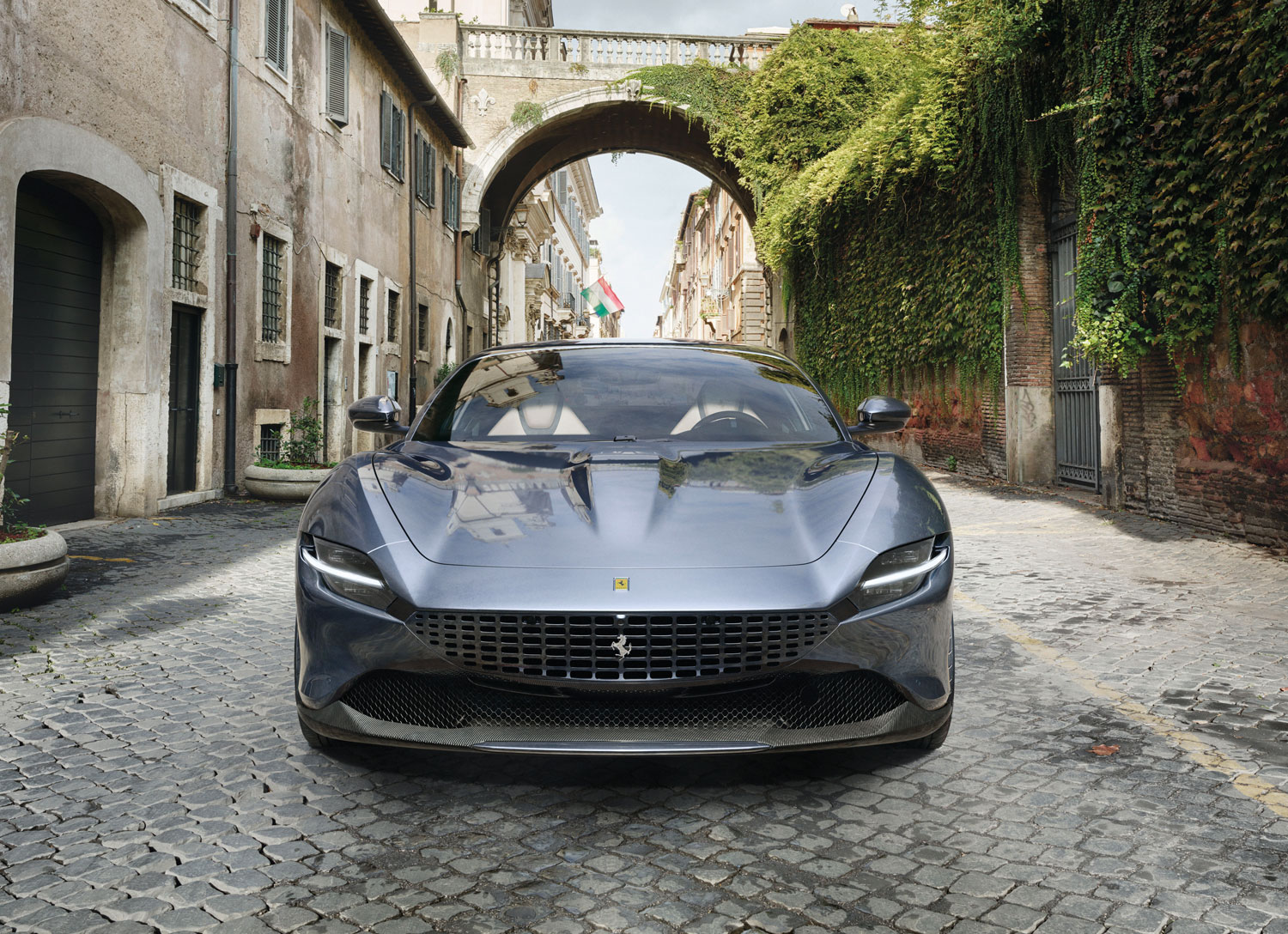 Come 2021, Hublot and Ferrari will have been working together on some of the world's most desirable watches for a decade – on track to overtake the carmaker's dalliance with Girard-Perregaux back in the Nineties. Cast an eye over the current collection on the ROX website and its hard not to be drawn to the bold industrial designs of the Big Bang range, or the spectacular carbon-fibre Techframe chronograph and its intricate tourbillon movement. 
But for watch fans looking for something a little less extreme, something that could fit into any activity any day of the week, from a day at the track to a meeting at the office, and, dare we say it, something slightly more affordable, there's the Hublot Classic Fusion. It was the original Hublot, or 'porthole' launched by MDM Genève's Italian founder Carlo Crocco forty years ago – reissued in all its retro glory this season, complete with Crocco's revolutionary fusion of gold and vanilla-scented rubber strap (see page 104). 
And now, with the introduction of the Roma, there's a perfect Ferrari to go with it.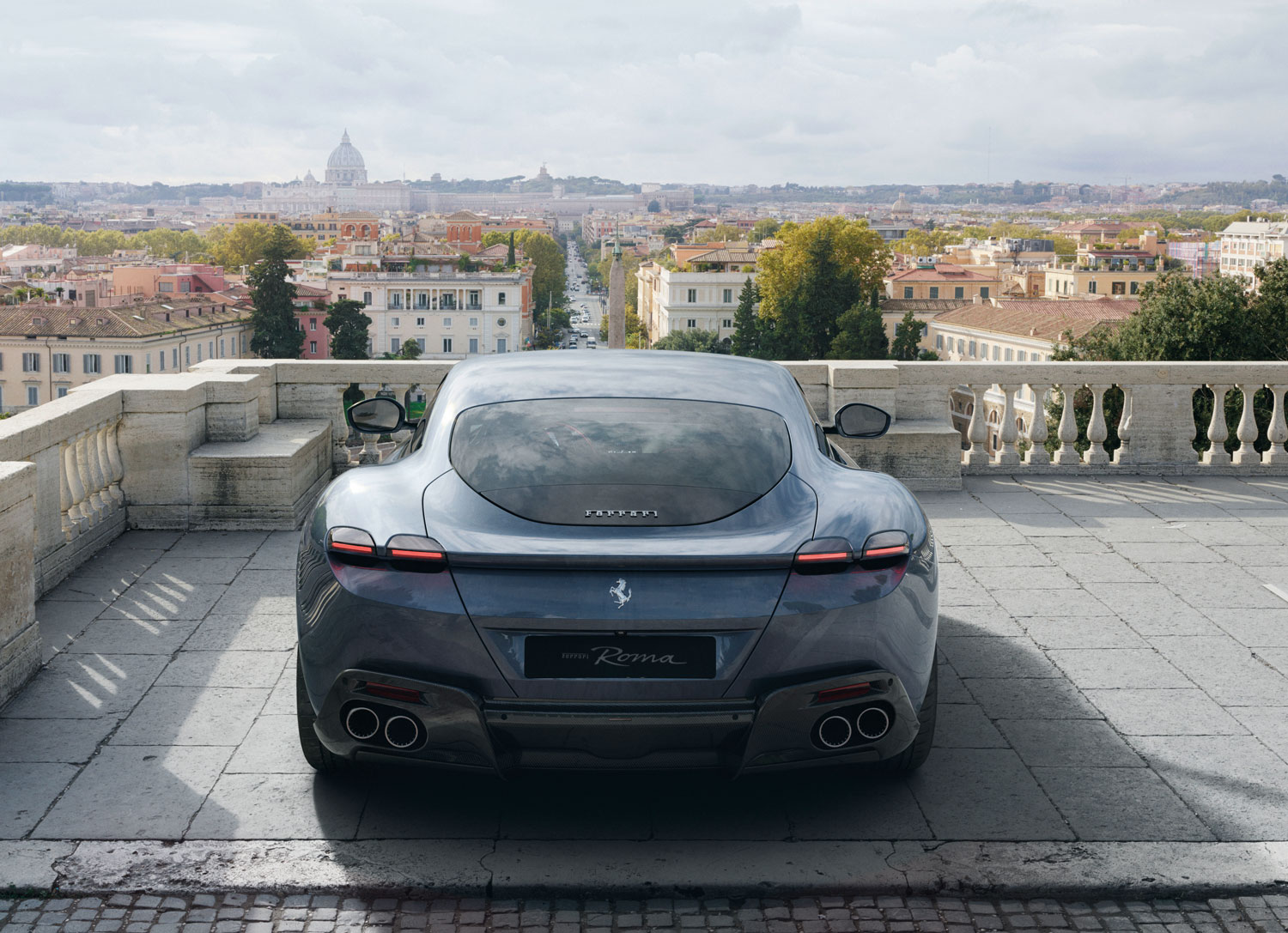 Taking inspiration not from Ferrari's current F1 cars, but from Ferrari's glamorous grand tourers of the 1950s and early 1960s, the Roma's clean, elegant surfaces and striking minimalist, body-colour grille represent a radical departure and a clear attempt to attract a new audience. An audience that, perhaps, was never particularly drawn by the scarlet theatrics of Maranello's grande dame. Think of the Roma as a clean and classy dress watch to the mid-engined F8 Tributo's macho chronograph.
Beneath that skin, though, it's business as usual. Which means the same focus on performance and handling you'd expect from any Ferrari. The twin-turbo V8 makes 620hp, which is channelled to the ground through a new eight-speed paddle-shift transmission.
Rocketing from 0-62mph in 3.4sec might take your breath away, but at £170,984, the price – some £33k below an F8 Tributo's – is designed to get the pulse cruising sedately, rather than racing.
Slip on that Classic Fusion and slip yourself into a Prancing Horse designed for the everyday. (Just make sure every one of those days involves a sweeping rural B-road or two.)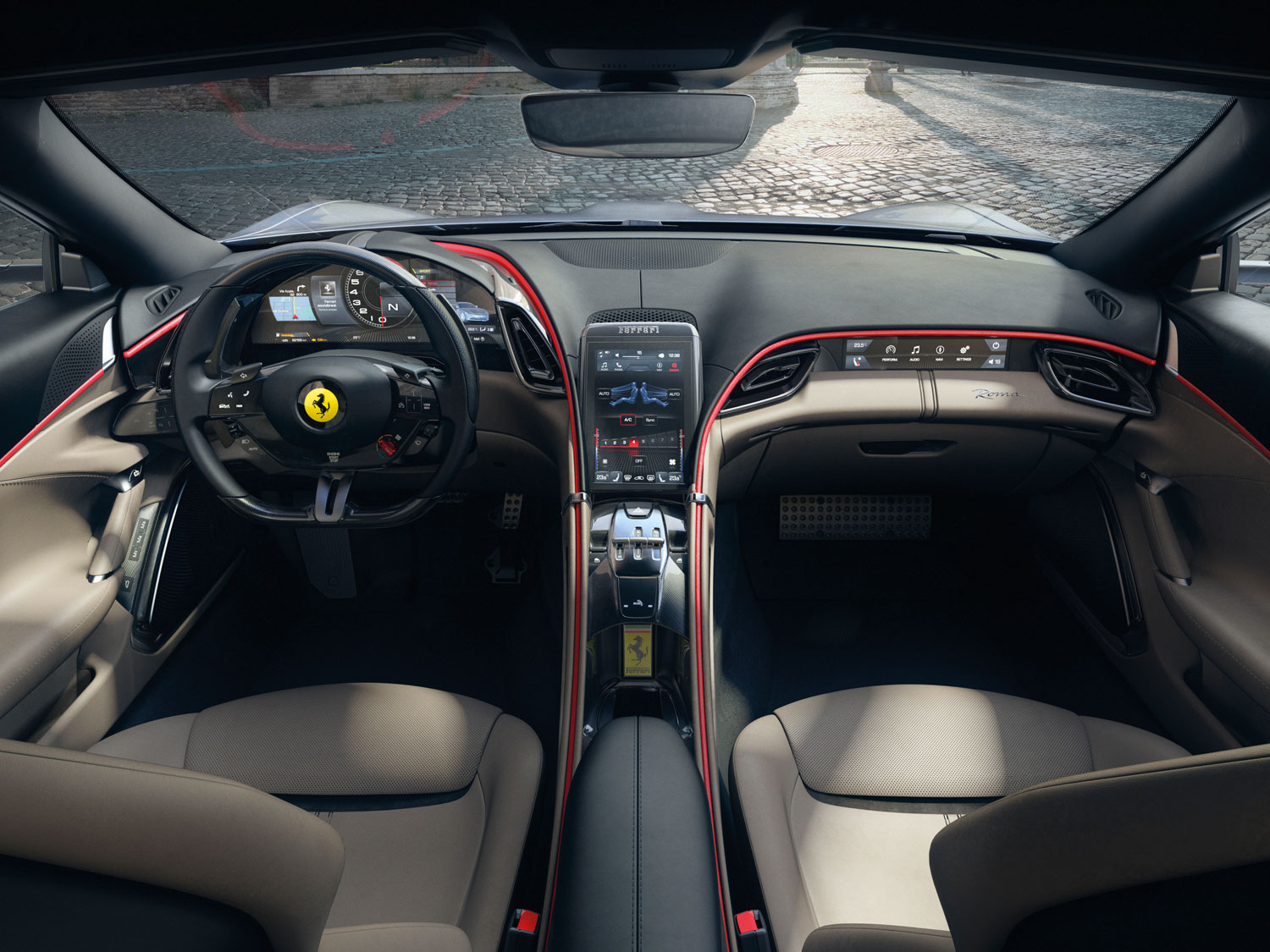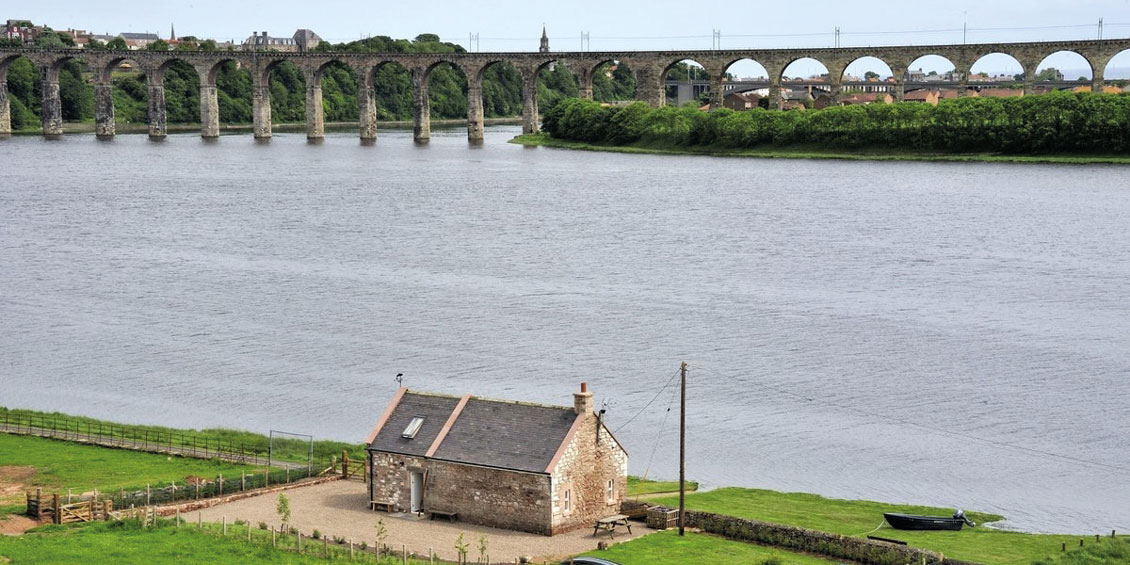 Fill up the tank, pack plenty of warm jumpers, and hit these long and blinding roads.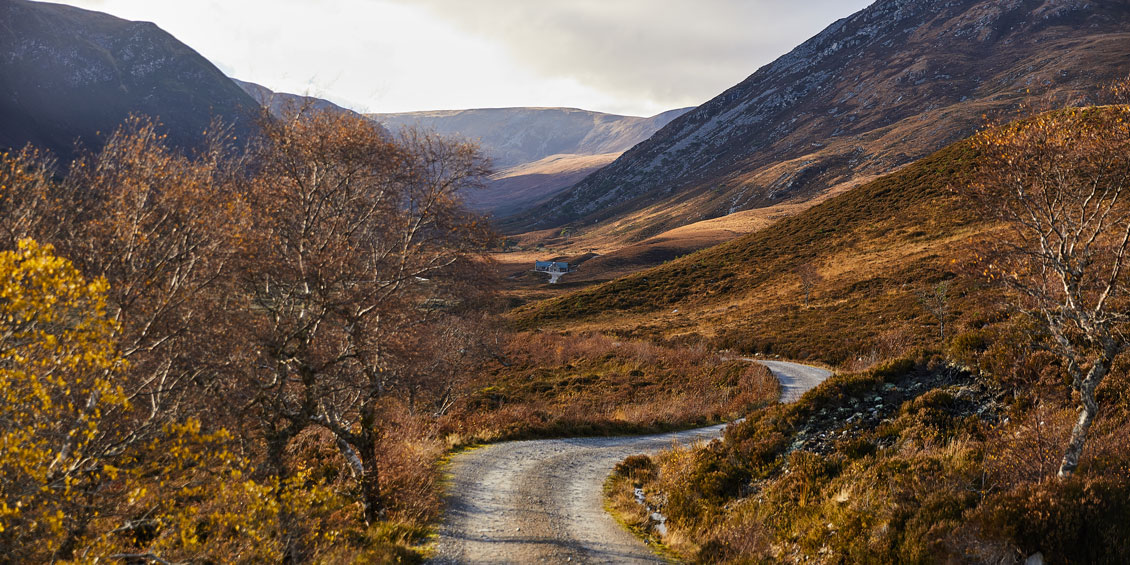 The brooding majesty of the Highlands is all anyone needs to vanquish the blues.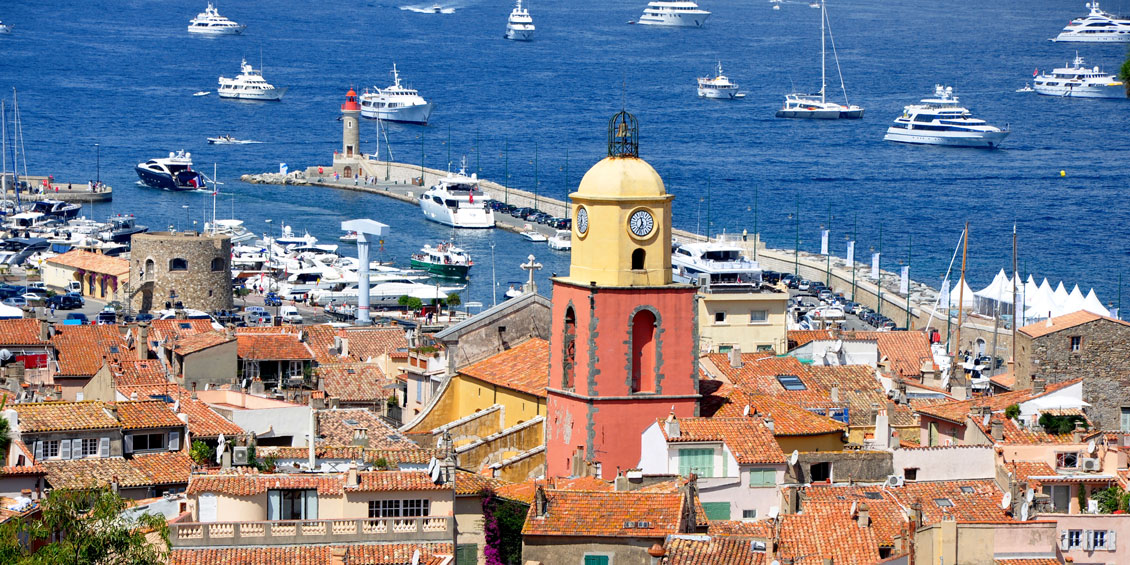 In stark contrast to the raw, coastal elements of Norway's Atlantic Road, we have Col de Turini.