GREAT DRIVES | STAYCATION SPECIAL
COASTING NORTHUMBERLAND
8th September 2021
Given that ground zero for Europe's coronavirus pandemic has been traced back to an Austrian resort, a skiing holiday abroad is probably unwise this year. But there's no need to mope – just look at the fabulous, wild and romantic outdoors awaiting you, right on our doorsteps. Fill up the tank, pack plenty of warm jumpers, and hit these long and blinding roads. Words by Alex Doak.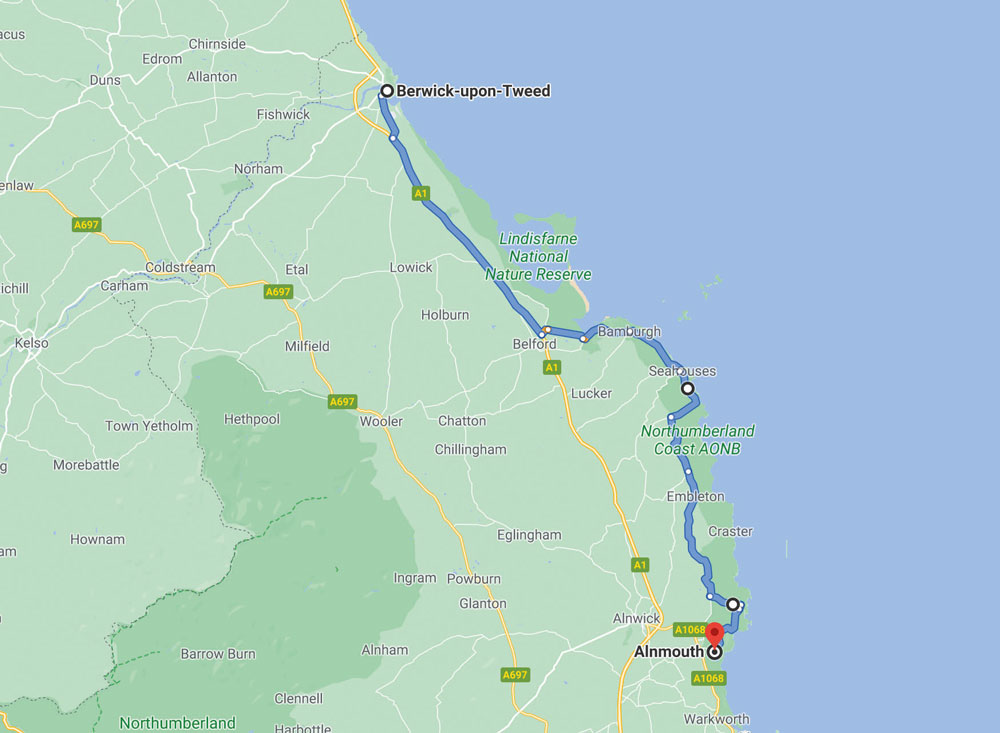 For sweeping, windswept coastal drama, the driving holiday you're looking for has to be the Borders to Alnmouth, via the Lindisfarne. In other words, the Northumberland coast, which shouldn't have to settle as a welcome flash of scenery on the train down to London. Instead, throw a weekend bag in the boot of a suitably sporty grand tourer (see box) and stretch the 70-minute road trip over a few days, taking the time to bathe in the ancient attractions' mysterious spirituality.
Dismissed by some as just a stop on said rail journey, Berwick-upon-Tweed is a surprisingly sophisticated tourist hub, so make somewhere like Crabtree & Crabtree's Whitesand Shiel cottage your base, overlooking Robert Stephenson's 28-arch viaduct from the banks of the Tweed (pictured opposite), and delve right in. Berwick was painter L. S. Lowry's favoured vacation and it's easy to see why: you can walk Britain's most complete circuit of town walls, there's a renowned art gallery, and Bridge Street boasts a menagerie of quirky boutiques. At no.31, take a heady lungful of library dust through the labyrinthine bookshelves of Slightly Foxed, or munch on a filled pastrami bagel while you browse rare vinyl at The Mule on Rouge (no.17).
Back on the A1, it's a blast south to the Holy Island of Lindisfarne, for some quiet, if moody reflection. Rising from the horizon like a Disney castle, its ruined fortification was built in the reign of Henry VIII, with a magical walled garden, designed by Gertrude Jekyll. Whenever you do go, however, ensure you obey the tide timetables to the letter, before crossing the two-mile causeway. The rescue helicopter and lifeboat are called out with monotonous regularity!
From Lindisfarne, the coast road follows Budle Bay, now an English Nature reserve and home to numerous species of wildfowl, so make sure you bring some binoculars. The B1342 goes past the RNLI museum to Bamburgh, which is of course dominated by its magnificent castle perched on the crags above (pictured top). A tour is a must.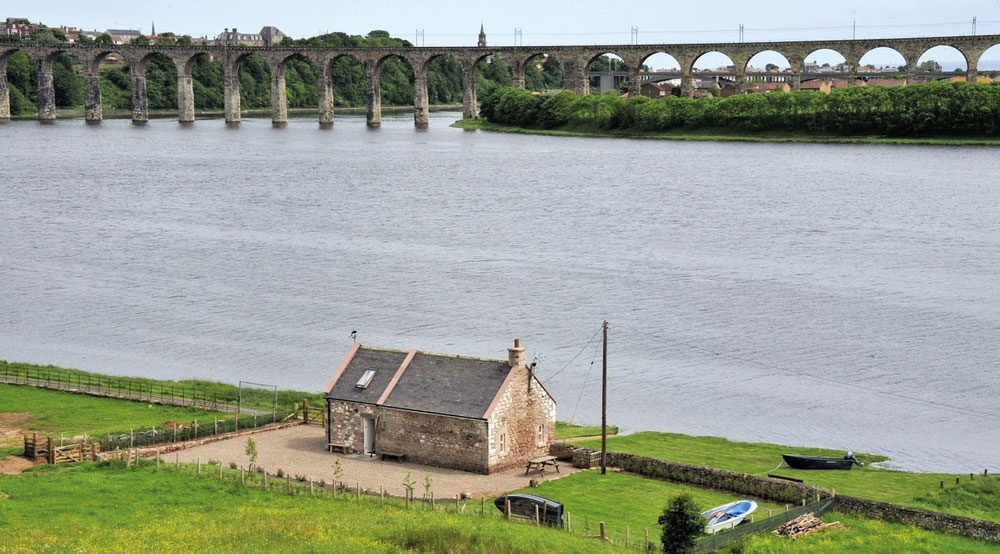 Leaving Bamburgh, we pass through the fishing village of Seahouses (take a boat trip to the Farne Islands), before the B1340 merges onto the B1339 and we reach the harbour at Beadnell. Large limekilns dominate the harbour, sand dunes stretch far into the distance. Next, another brief detour to Low Newton and its beach-side Ship Inn is recommended; one of the most attractive coastal villages in a region full of them.
Turn left onto Windyside Hill to Craster, famous for its delicious kippers. To the north you can see the mighty ruin of Dunstanburgh castle, now run by English Heritage. You leave the B1339 at Longhoughton, hugging the wild and windy seafront to Boulmer, then your final destination, Alnmouth, whose painted houses along the bank of the River Aln estuary are the first signs of this town's picture-perfection.
Check into Wildhope View (and boy is there a view; coquetcottages.co.uk), take a deep breath, then… relax.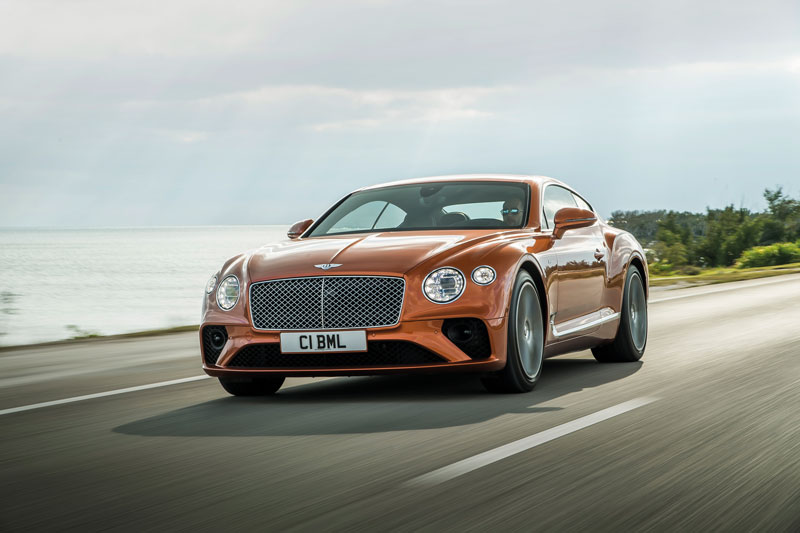 BENTLEY CONTINENTAL GT V8
For best-of-British grand touring, you needn't limit yourself to the scenery. Hand-crafted four hours away in Crewe, Bentley's iconic Continental GT singlehandedly invented the modern luxury GT segment in 2003, and its new V8 version combines the sort of leather-cushioned comfort, bootspace, power (540bhp) speed (0–60mph in 4s), nimbleness and all-out thrills that the Northumberland coast road demands. The locals will also appreciate its 4.0-litre engine's stop-start tech, plus the ability to de-activate four of its eight cylinders in town centres – a seamless change that happens in just 20 milliseconds.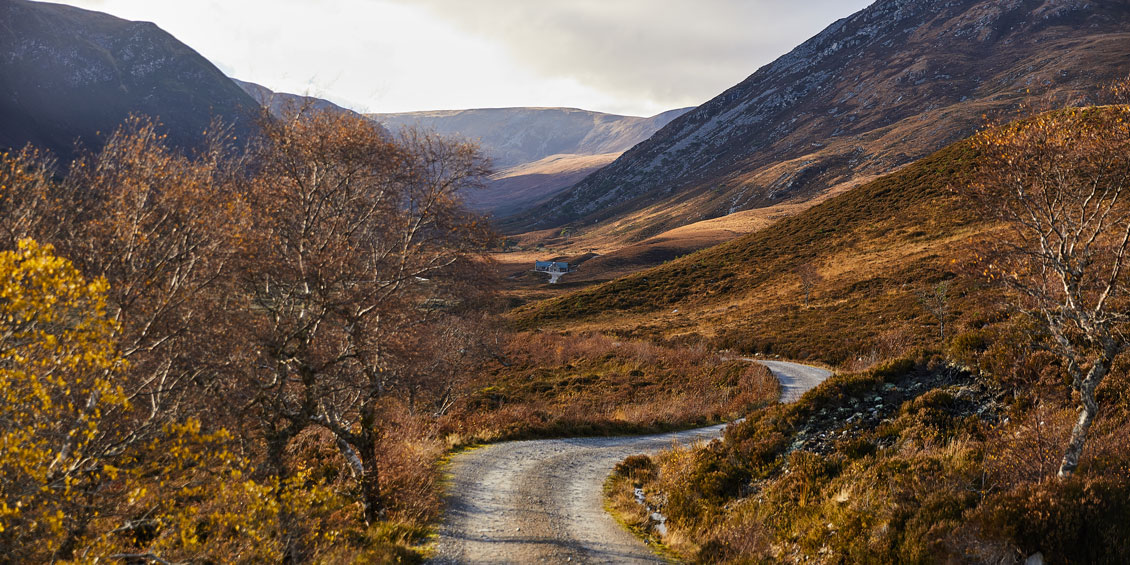 The brooding majesty of the Highlands is all anyone needs to vanquish the lockdown blues.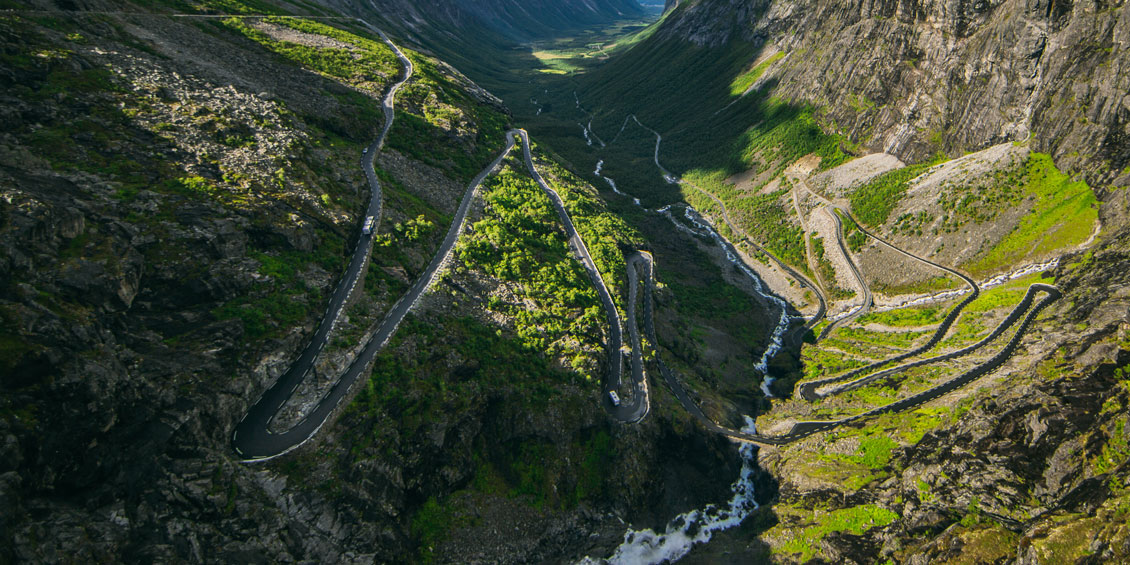 It's a long old haul to get there – about 30 hours not including rest stops – and the tarmac in question is a mere 12-minute blast, but boy oh boy is Norway's Atlantic Road worth it.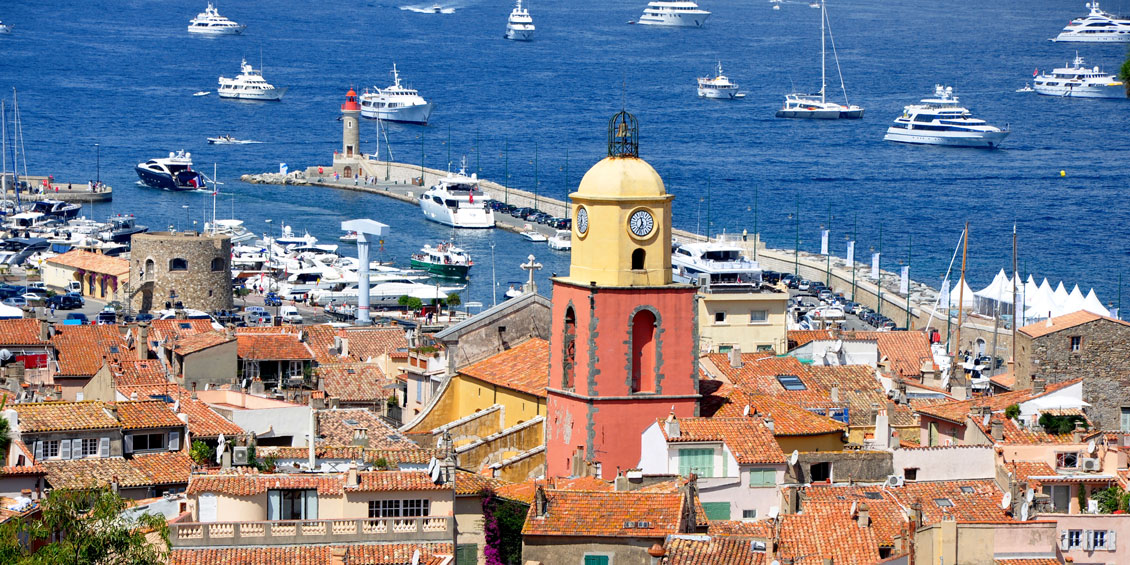 Col de Turini – pretty much your quintessential, sweeping South of France glamour cruise. Or, with a little less ooh-la-la and a touch more sacre bleu, one of Europe's lesser-known destinations for putting pedal to metal.