EPIC DRIVES
ATLANTIC ROAD AND GEIRANGER-TROLLSTIGEN, NORWAY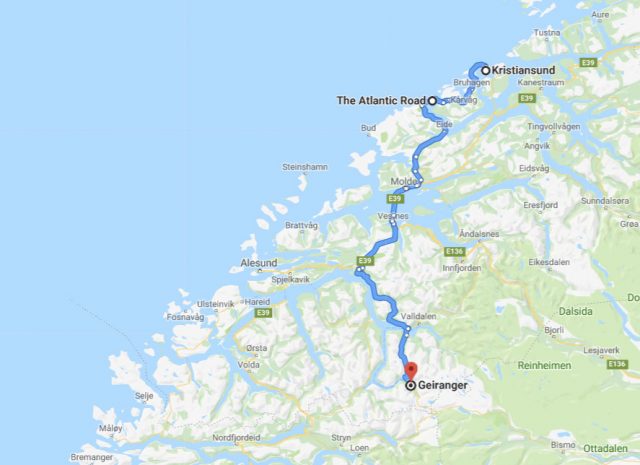 It's a long old haul to get there – about 30 hours not including rest stops – and the tarmac in question is a mere 12-minute blast, but boy oh boy is Norway's Atlantic Road worth it. So much so, we'd even recommend flying to Ålesund or Kristiansand via Oslo and making do with a rental car – any lack of serious grunt is more than made up for by the spectacular scenery.
What's more, another five hours south (what's five hours when you've come this far?) is the Geiranger-Trollstigen mountain pass – a switchback-ridden road that could be described as the Norwegian Transfăgărășan Highway. The two stretches thrillingly combine mountains, fjords, ocean and serpentine roads. Throw in some incongruously contemporary architecture along the way (see sidebar) and you have one of Europe's most otherworldly driving experiences.
The Atlantic Road itself – or "Atlanterhavsveien" – winds its way through islands and scarries over the open ocean, forming a dramatic link between land, sea and sky by connecting the island community of Averøy with mainland Eide. Few places bring you closer to the ocean and let you feel part of it, curving sinuously from islet to islet over its seven bridges, across moorland to bare crags. When the weather's feeling inclement, waves crash and spray consumes a particularly precarious-looking bridge, curving away from the tiny island of Grisen. The sweep up and over is pure, stomach-churning excitement.
At the end of the breakwater at Aksvågen you can feast your eyes on the view when the weather is good, and when storms roll in you can feel your body buffeted by the power of nature. Or come summer, simply rent one of the new cabins at Atlanterhavsveien Sjøstuer and wait for the Northern Lights to appear.
The "Geiranger-Trollstigen" tourist route, meanwhile, is a drive that offers innumerable highlights, and the eleven hairpin bends of Trollstigen as well as the view from Ørnesvingen down to the Geirangerfjord will set your pulse racing. Lush valleys, sheltered strawberry-growing areas, precipitous mountains and vantage points are all guaranteed to make you dizzy – if not from the heights, then from the sheer variety and scale of Norway's landscape.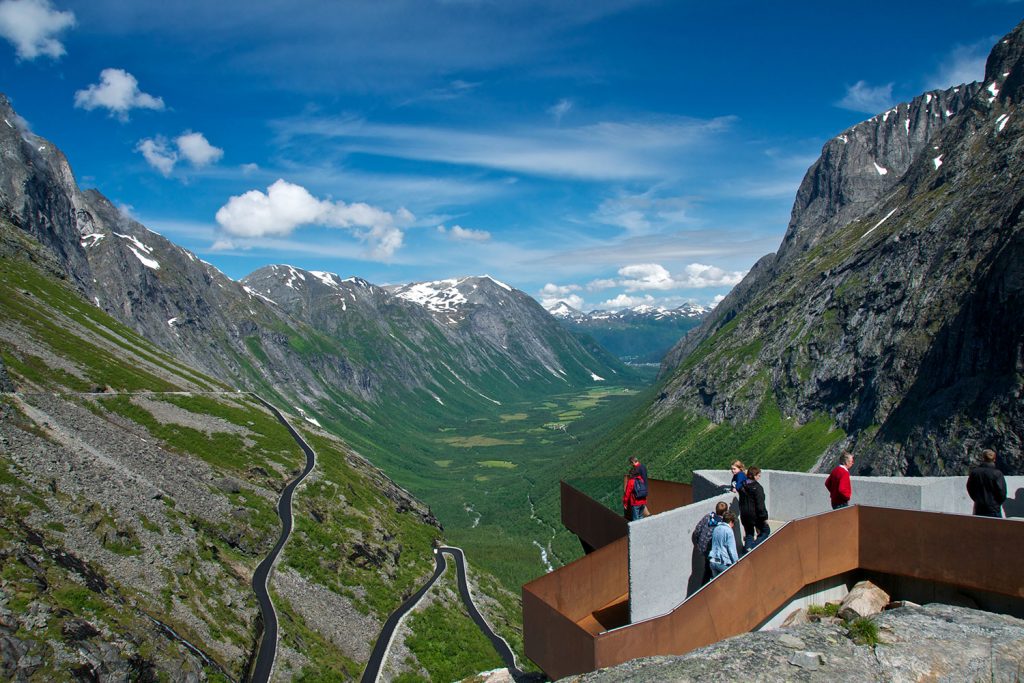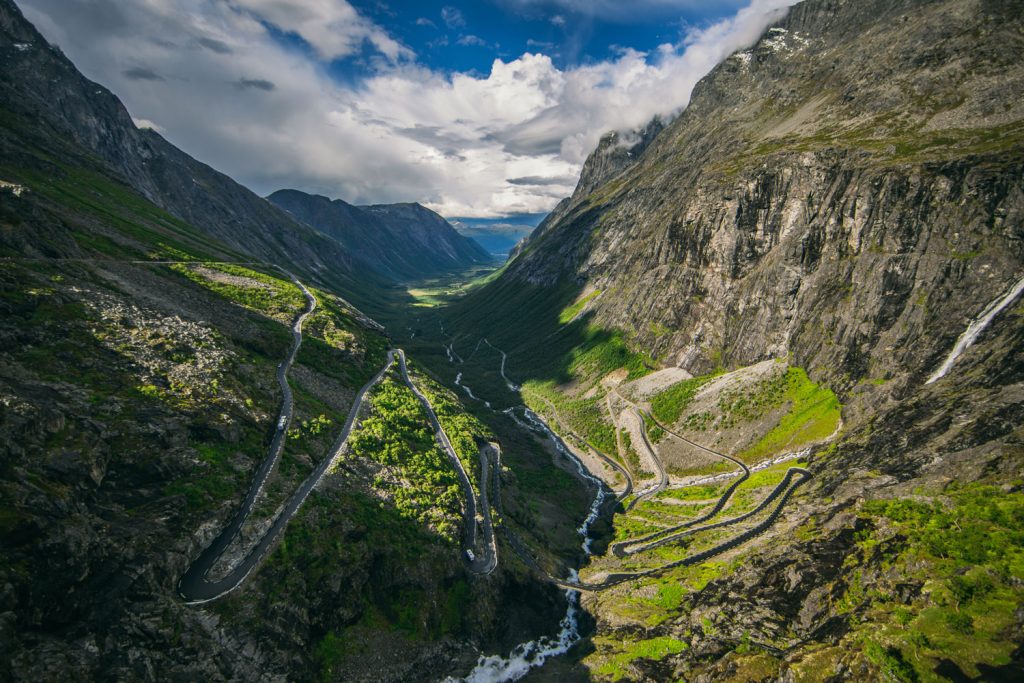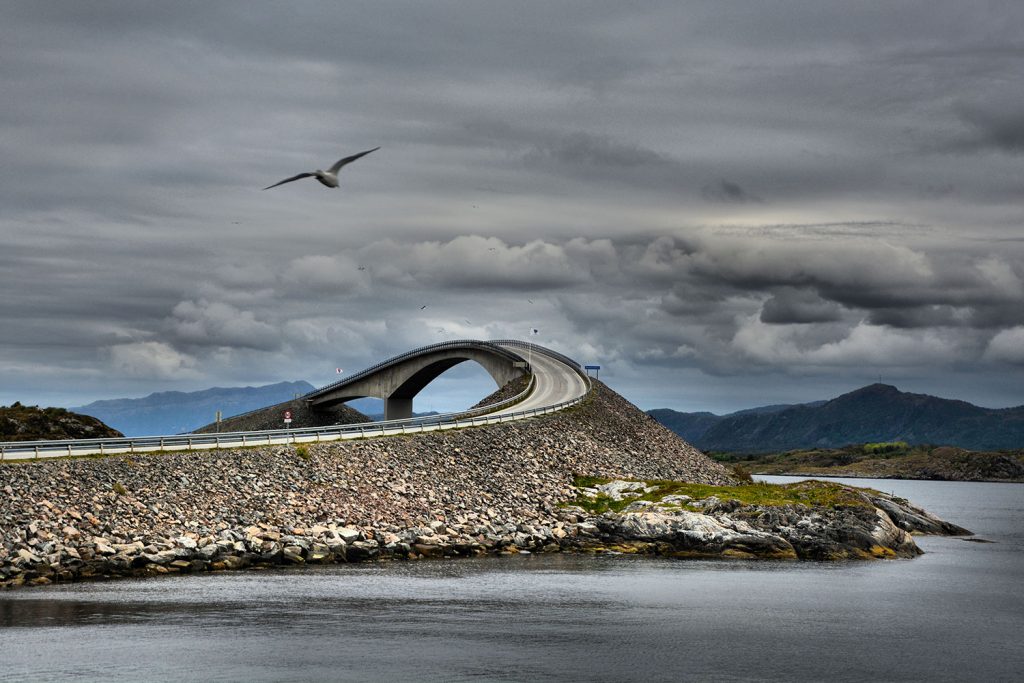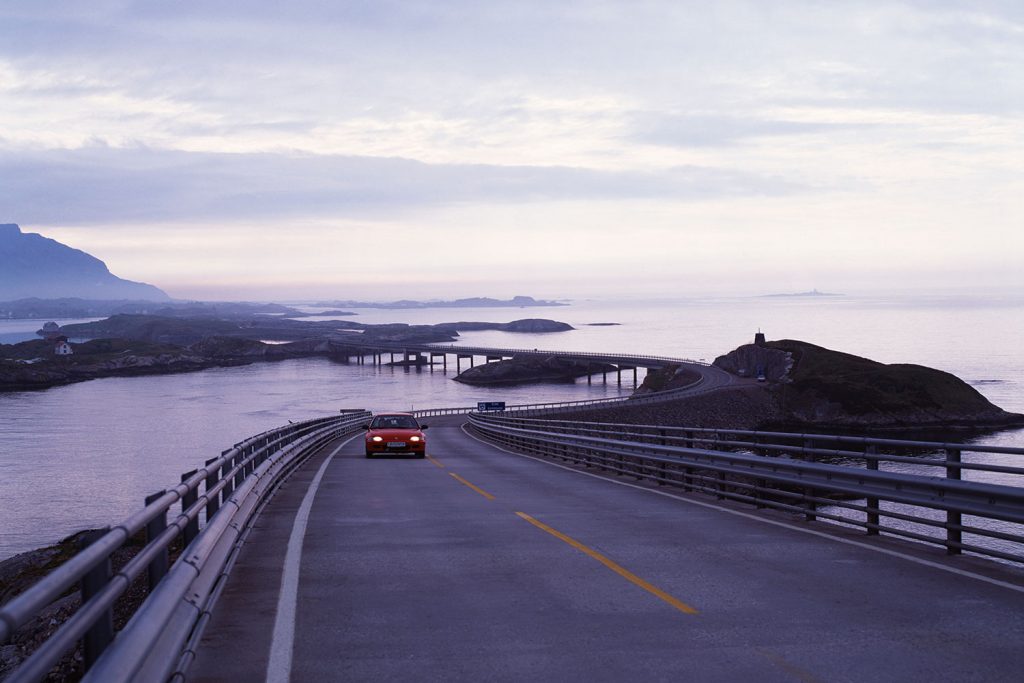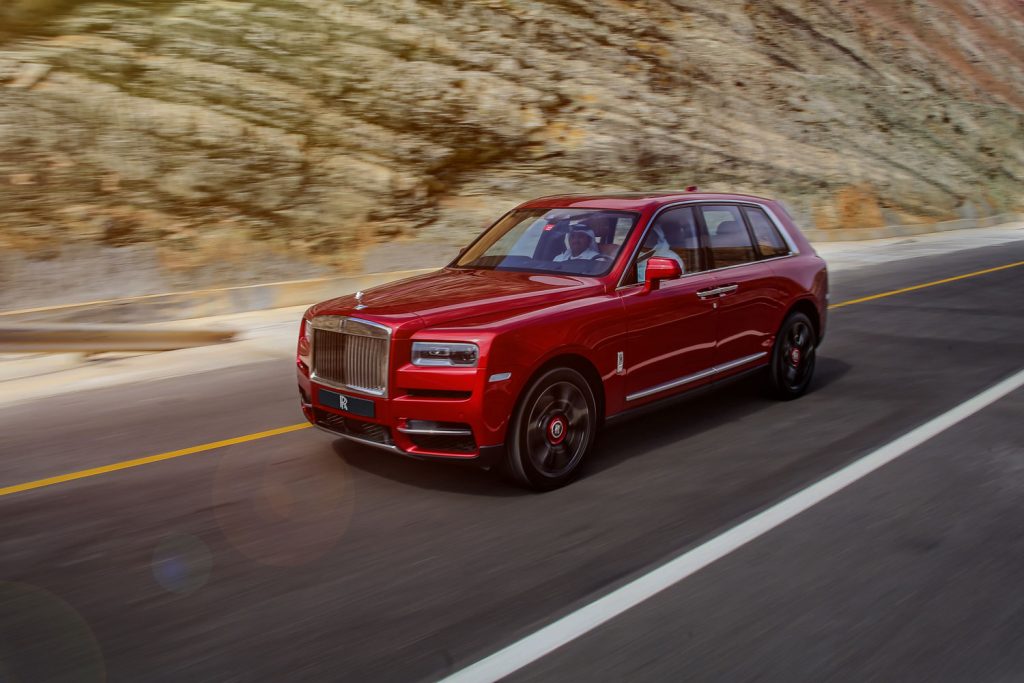 It's a looong way to the Atlantic Coast of Norway (some 30-odd hours, not including rest stops, via the Lowlands then the Hirtshals ferry from Denmark to Larvik) but if you're feeling suitably epic, then this road trip calls for unadulterated comfort and capacity. An SUV that combines all-terrain expertise with the ultimate in luxuriously appointments – in other words, the graceful beast that is Rolls-Royce's first-ever all-wheeler, powered by a 6.7-litre V12 and with 'magic carpet ride' experience still intact. If you're in any doubt, we refer you to the British marque's recent partnership with National Geographic, conquering 12,000 miles of the world's toughest terrain.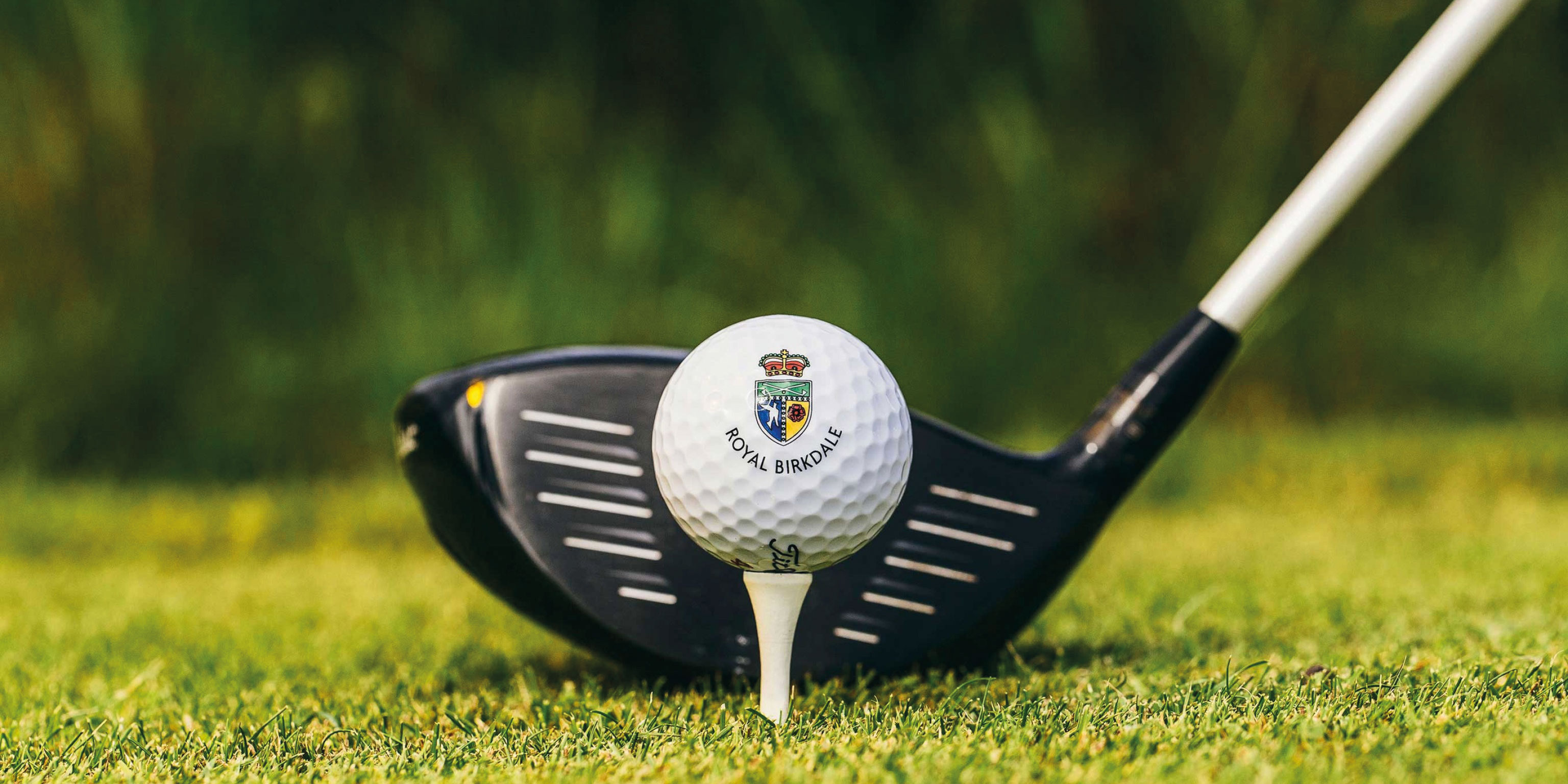 The golden, sandy links of the northwest coast provide the dramatic setting for one of the UK's top-five golf clubs – not to mention a sweeping, undulating A-road blast to get there, followed by a cruise through the spectacular Ribble Valley.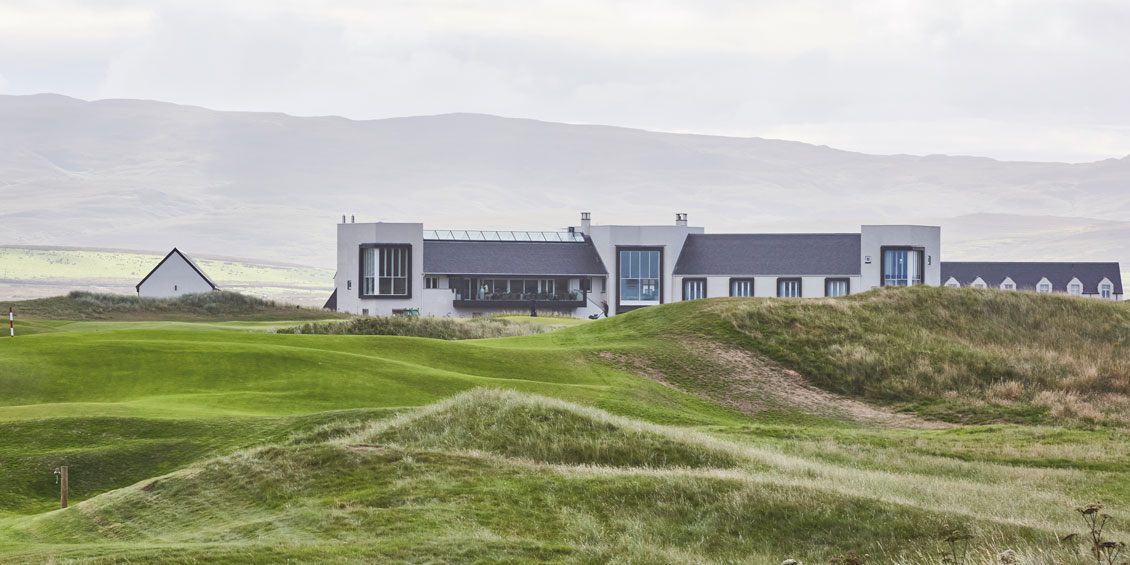 Here's a fine excuse to tour the brooding west coast of Scotland: a drive almost as rewarding as a hole-in-one on the historic links of the newly refurbished The Machrie on Islay. Given the Isle's fame for whisky, why not tour a distillery or eight, too?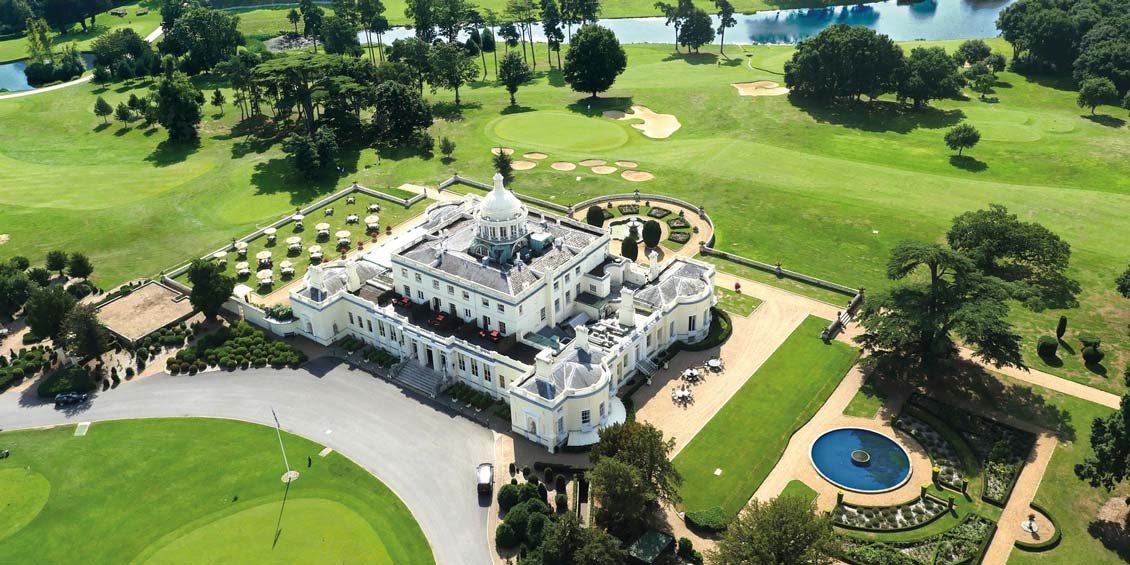 A stone's throw from west London, Auric Goldfinger's welcoming golf club is on the doorstep of some surprisingly deserted Buckinghamshire B-roads.