HYPER HOROLOGY
30th November 2021
If you're already spending £2.7 million on a new Bugatti Chiron Super Sport, why not throw in a Jacob & Co. Chiron Tourbillon or two? Words by Alex Doak.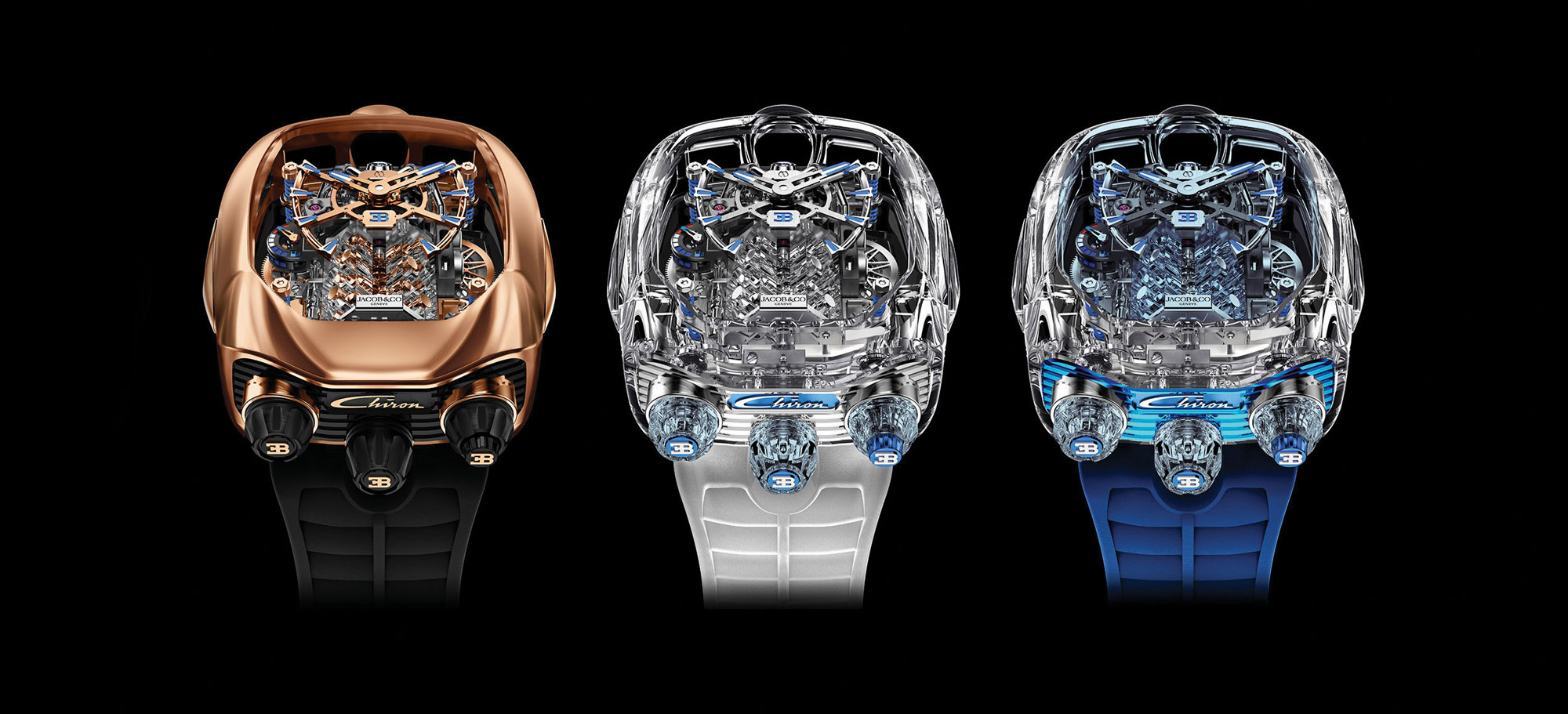 It's nigh-on impossible for any other carmaker to achieve what Bugatti has with its interplanetary Chiron, let alone a Swiss watchmaker. But perhaps it takes the Stateside chutzpah of Jacob Arabo, Manhattan's self-made King of Diamonds, to go wheel-to-wheel and match the W16-propelled Germanic might of its automotive partner in horological form.
All 578 components of this year's time machine ('wristwatch' seems pusillanimous, somehow) manage to marry 273mph powertrain and movement in one astonishing creation – testament to the genius of Arabo's man in Neuchâtel, Luca Soprana, also responsible for realising Jacob & Co.'s orrery for the wrist, 'Astronomia'.
THE WHOLE MOVEMENT 'FLOATS' ON FOUR CHIRON-STYLE SHOCK ABSORBERS, WHICH CLOSE ADMIRERS CAN SEE MOVING SLIGHTLY UP AND DOWN.
The Chiron Tourbillon's sweeping sapphire bonnet showcases a central engine block, animated on demand to show how Bugatti's eight-litres-worth of cylinders compress in concert. Push the right-hand crown and the 'crankshaft' in the watch – one of the smallest and most complicated watch parts ever manufactured, made out of solid steel – turns and the 'pistons' pump up and down, mounted as a 'W' at varying angles to add to the complexity. A pair of 'turbochargers' on the side of the engine block spin while the powertrain runs, adding to the overall spectacle.
As if that's not enough, the whole movement 'floats' on four Chiron-style shock absorbers, which close admirers can see moving slightly up and down. This suspension detail created an additional challenge for the watch designers, who had to create and patent a unique automotive-inspired transverse system to ensure the posts connecting all three fixed crowns (time setting, winding, animation respectively) aren't damaged as the engine they operate moves in relation.
Depending on which model you go for (the choice is literally dazzling, from gold to diamonds, to pure sapphire) it's a good deal costlier than a new Ferrari. But with a Bugatti Chiron on the driveway, what else could you bear to wear?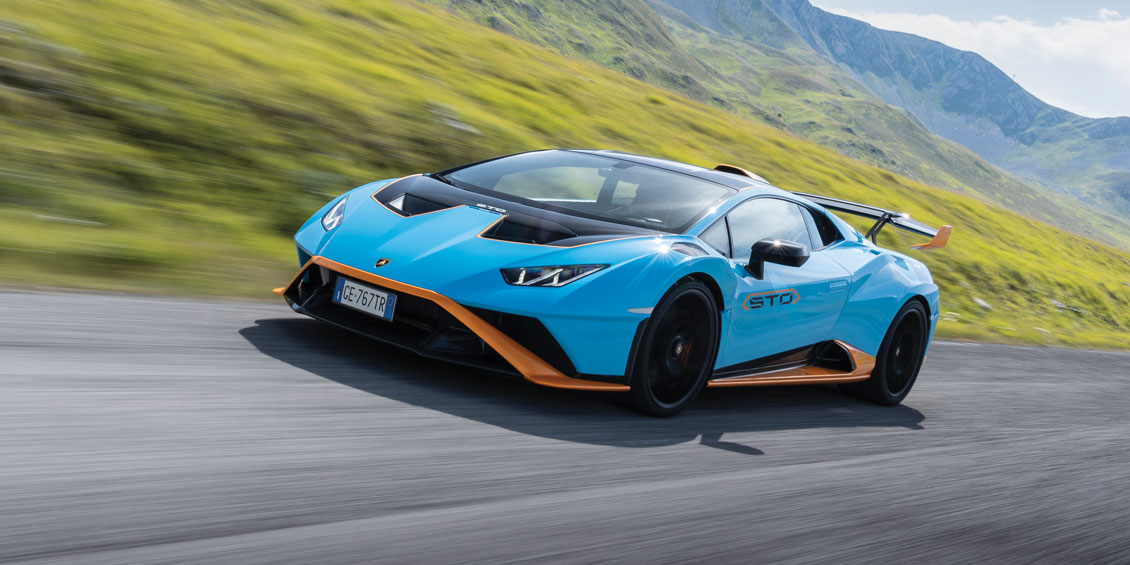 The latest Huracán is 'evo' to the extreme, and the same goes for its suitably sinister horological co-pilot.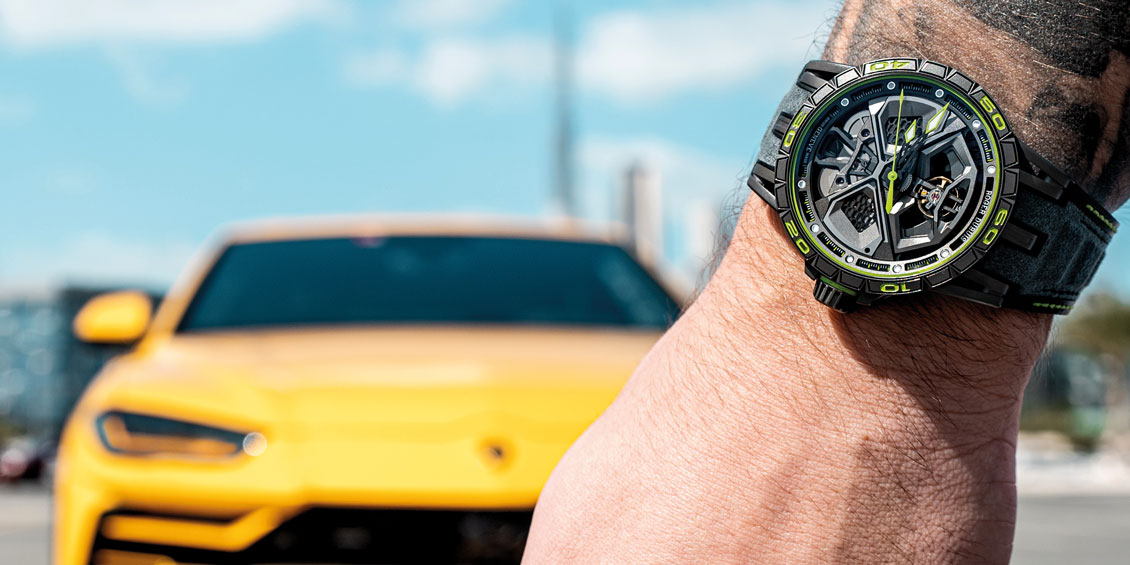 Lamborghini and Roger Dubuis is a match made in pure high-octane, carbon-bodied, V-engined heaven.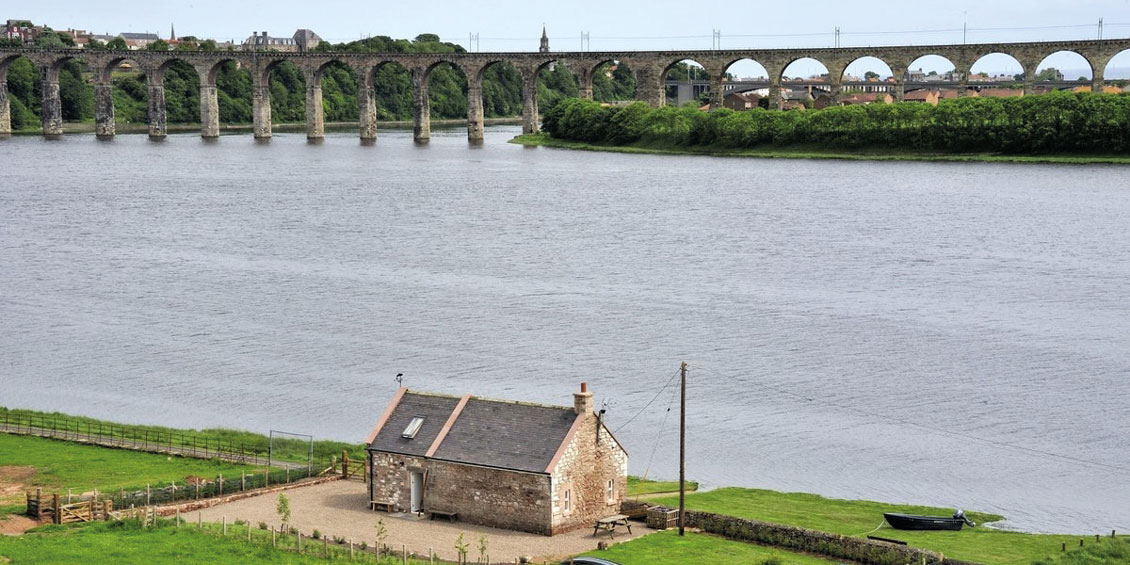 Fill up the tank, pack plenty of warm jumpers, and hit these long and blinding roads.