RICARDO GUADALUPE, CEO AT HUBLOT
12th March 2021
ROX Magazine spoke with Hublot CEO Ricardo Guadalupe about how the brand has diversified during lockdown, turning 40 and looking to the future.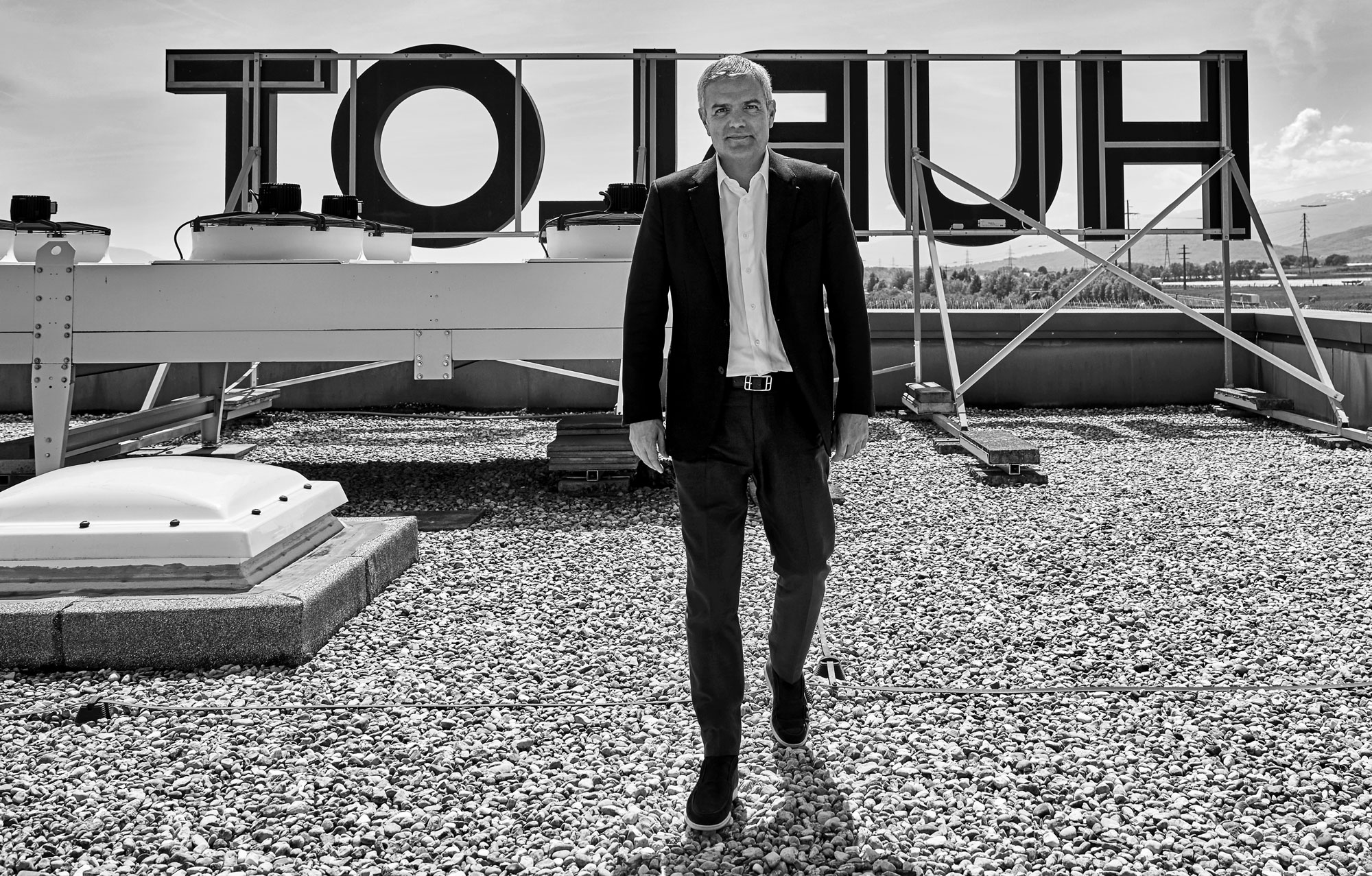 The last 12 months may have taught us that life can be anything but certain, however, there's no escaping the fact that time keeps marching on.
At moments it has felt that time has lost all meaning in this lockdown year but it has been the one constant that has brought hope and joy to many.
Calls for self-isolation haven't silenced milestone moments and they been a much-needed reminder that the normality we crave hasn't vanished.
For Hublot, that milestone moment came in 2020 when the iconic brand celebrated its 40th anniversary.
Known for its unforgettable events Hublot wasn't prepared to let four decades of watchmaking excellence go unrecognised, turning to the digital world to celebrate with the style and sophistication the brand's renowned for.
And it's that continually forward thinking attitude that has played a vital part in allowing Hublot to diversify and navigate the pandemic – securing its future for decades to come.
ROX Magazine spoke with Hublot CEO Ricardo Guadalupe to discover how technology supports the brand's output, marking 40 years in lockdown, what the future has in store.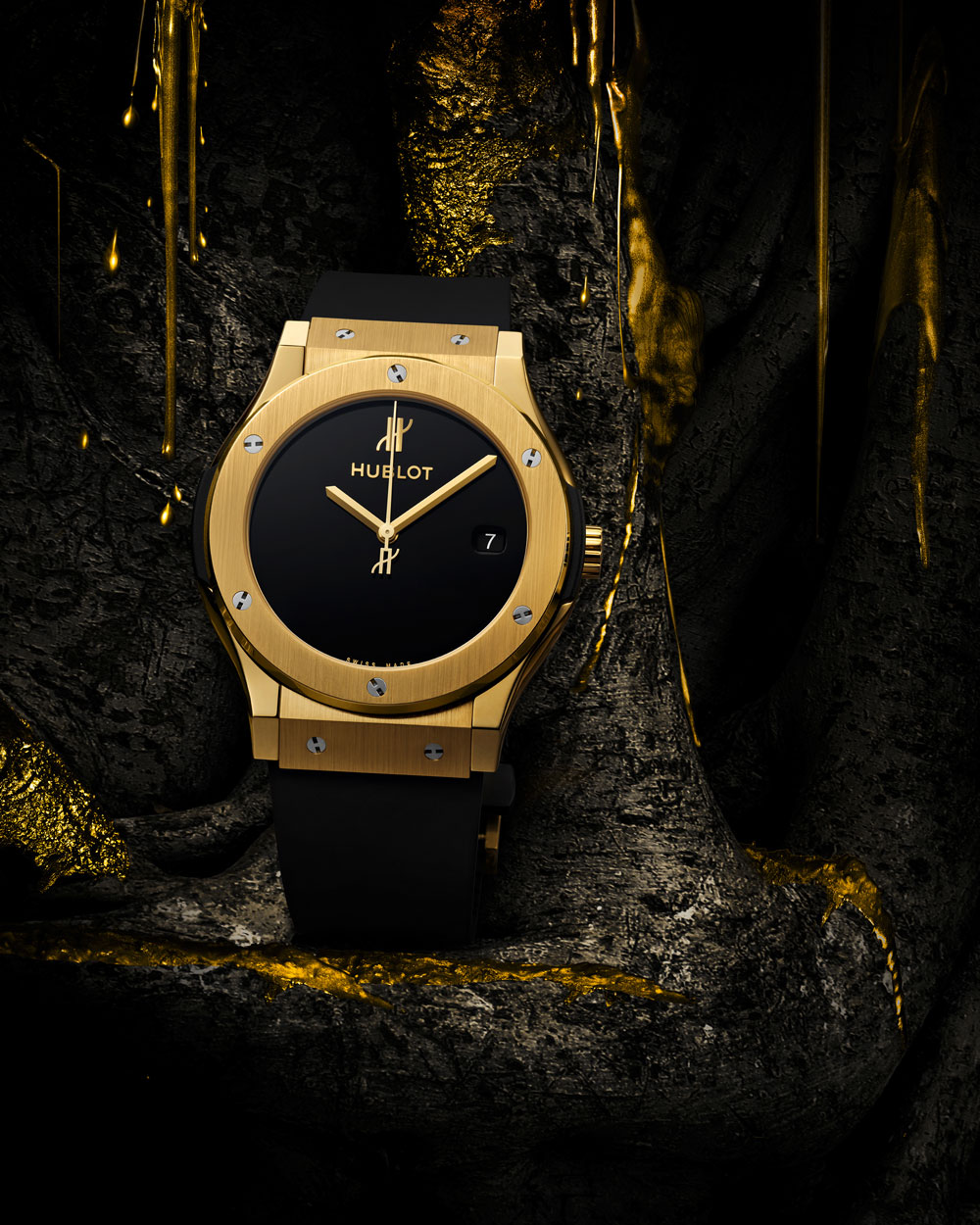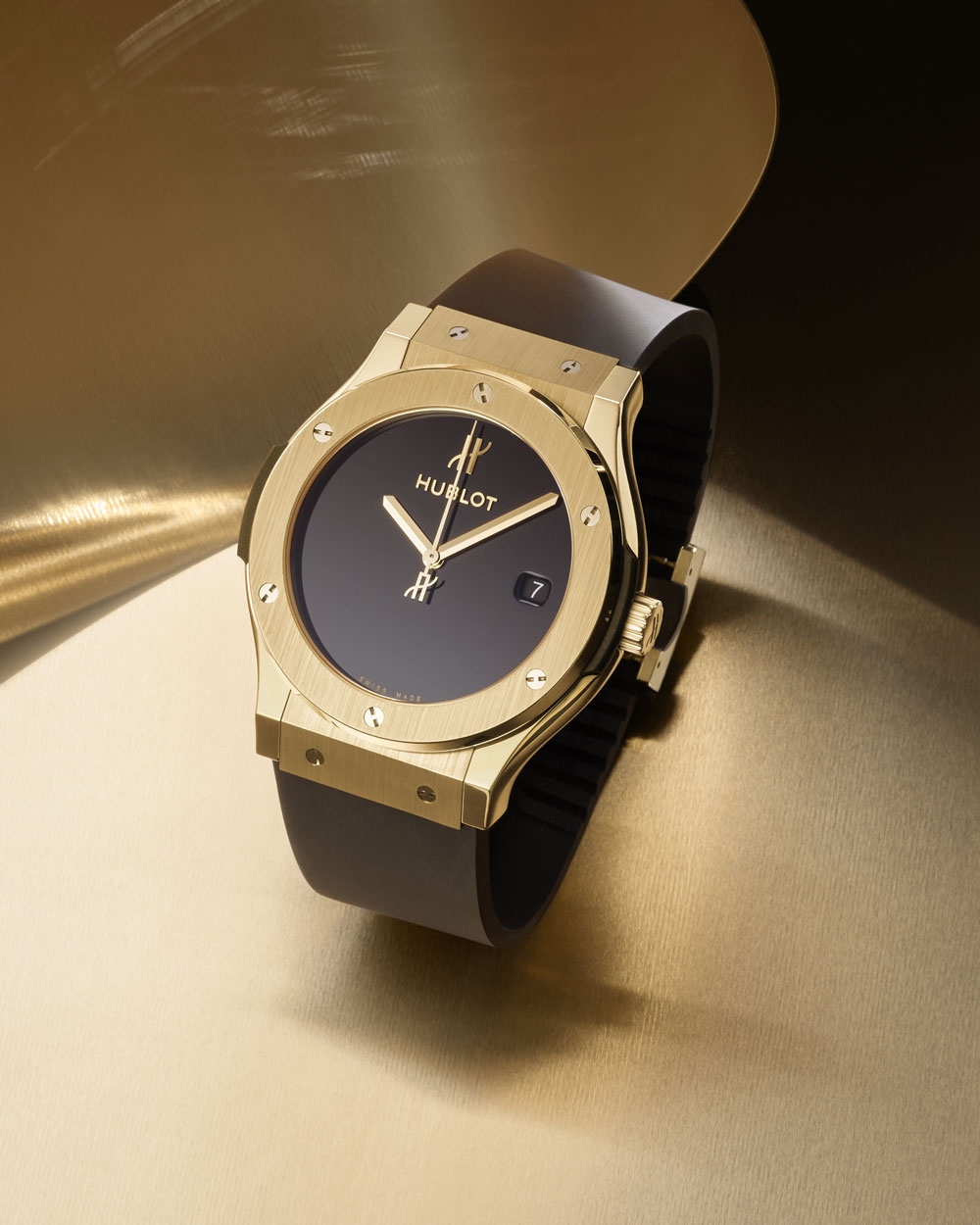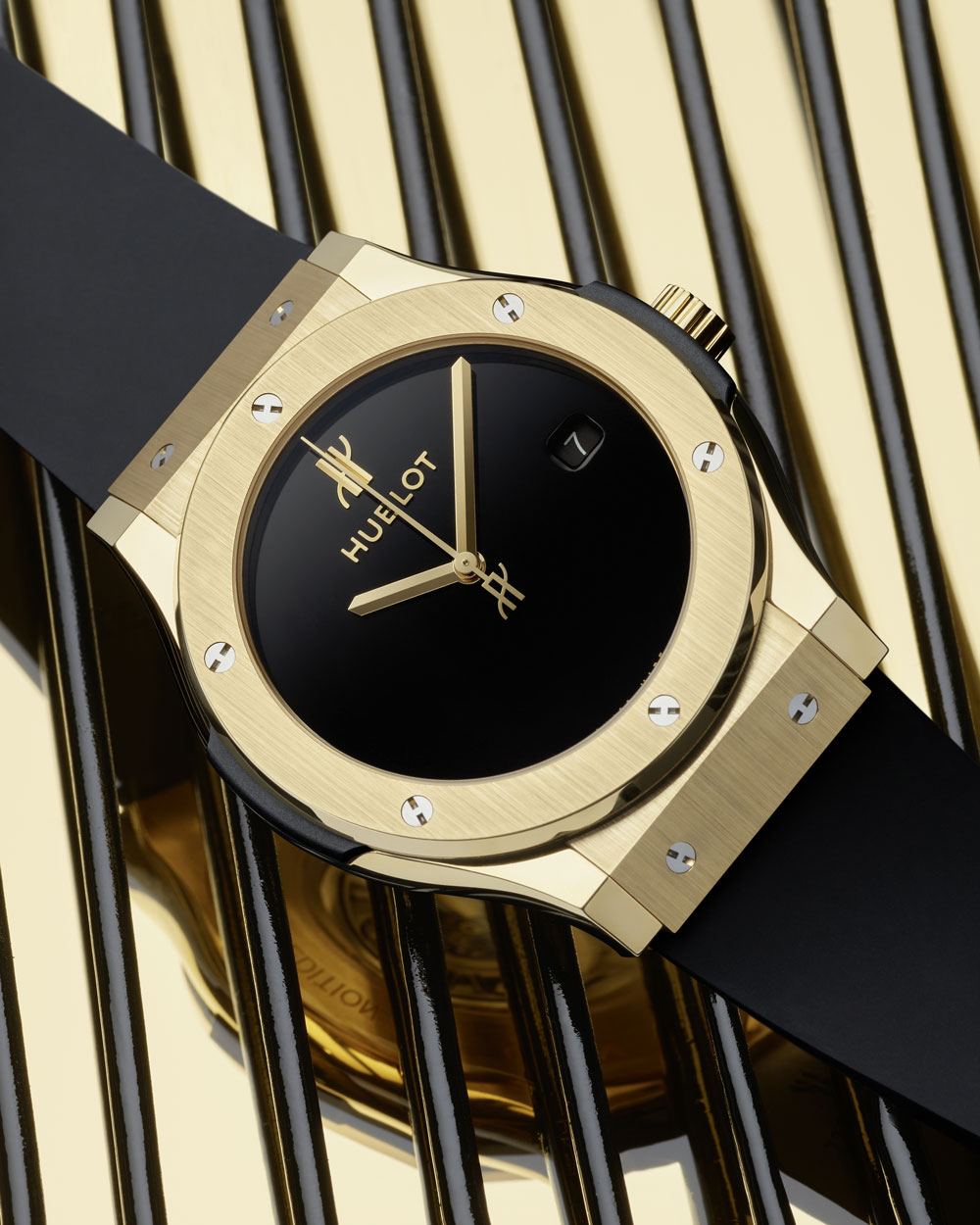 FUTURE-PROOFING EVENTS
If you'd suggested to Mr Guadalupe a little over a year ago that Hublot would swap a-list events for digital exhibitions he wouldn't have given it a second thought.
Heralded for its ambassadors, collaborations and glistening events, Hublot is a champion of creating a truly immersive experience for fans and friends of the brand.
And so when the world ground to a halt last March, Hublot's team assembled to rise to the challenges presented by the pandemic.
"The pandemic has changed a lot for Hublot because Hublot is known for physical events and the activations that we do around our different partnerships," he said.
"So last year we should have had the Euro Cup, we hope that it will happen this year and we hope that we'll have some public in the stadiums, but we have had to reinvent ourselves and of course digital has become key.
"It was already very important before the pandemic but it has become more strategic to really be able to apply a digital approach in every dimension that we can have and marketing and events is part of it.
"So we have decided to go into digital events. As an example I would say product launches have of course been digitally launched last year.
"Like we did the Millionaire pink in the summer last year and last year was the 40 year anniversary of Hublot. We have tried to create an exhibition that you can visit virtually and we did a live broadcast around this exhibition for the 40 year anniversary.
"Lastly I would say the LVMH Watch Week where we crated really professional studios, Zoom studios, where we can present. We can't touch the products but we give a lot of content.
"The content has also become key. We need to be able to create quality content in photos but also in video, so now I would say digital is something that's really important for our brand."
EXPLORING THE WORLD OF ART AND CULTURE
LVMH Watch Week also shone a light on Hublot's first collaboration with contemporary Japanese artist Takashi Murakami and offered a further opportunity to embrace the digital first world we now live in.
Appearing at the launch in Toyko via a hologram, Mr Guadalupe announced the collaboration to international fanfare – all from Switzerland.
He continued: "That's another example of an event where I was virtually present through a hologram in Tokyo in front of Takashi Murakami.
"I would say this new approach we have, creating partnerships in the universe of lifestyle and universe of art is strong. We started with Sang Bleu the tattoo artist, we have Richard Orlinski the French sculptor and I would say we went one step up with Takashi Murakami who is an icon of pop art culture.
"I would say that it's really an honour for us that he accepted to collaborate with Hublot and I must say the success of the watch is just unbelievable."
Limited to just 200 pieces, the exclusive offering was celebrated as a masterpiece by horological fans around the world with demand exceeding expectation.
"We're already working on a second edition and we hope this relationship will last for years because I think it's really important.
"As I said I think we have explored with Hublot something totally new in the watch industry. To bring not only the watch making art but the art from an artist to put it in a watch – the watch becomes a real piece of art."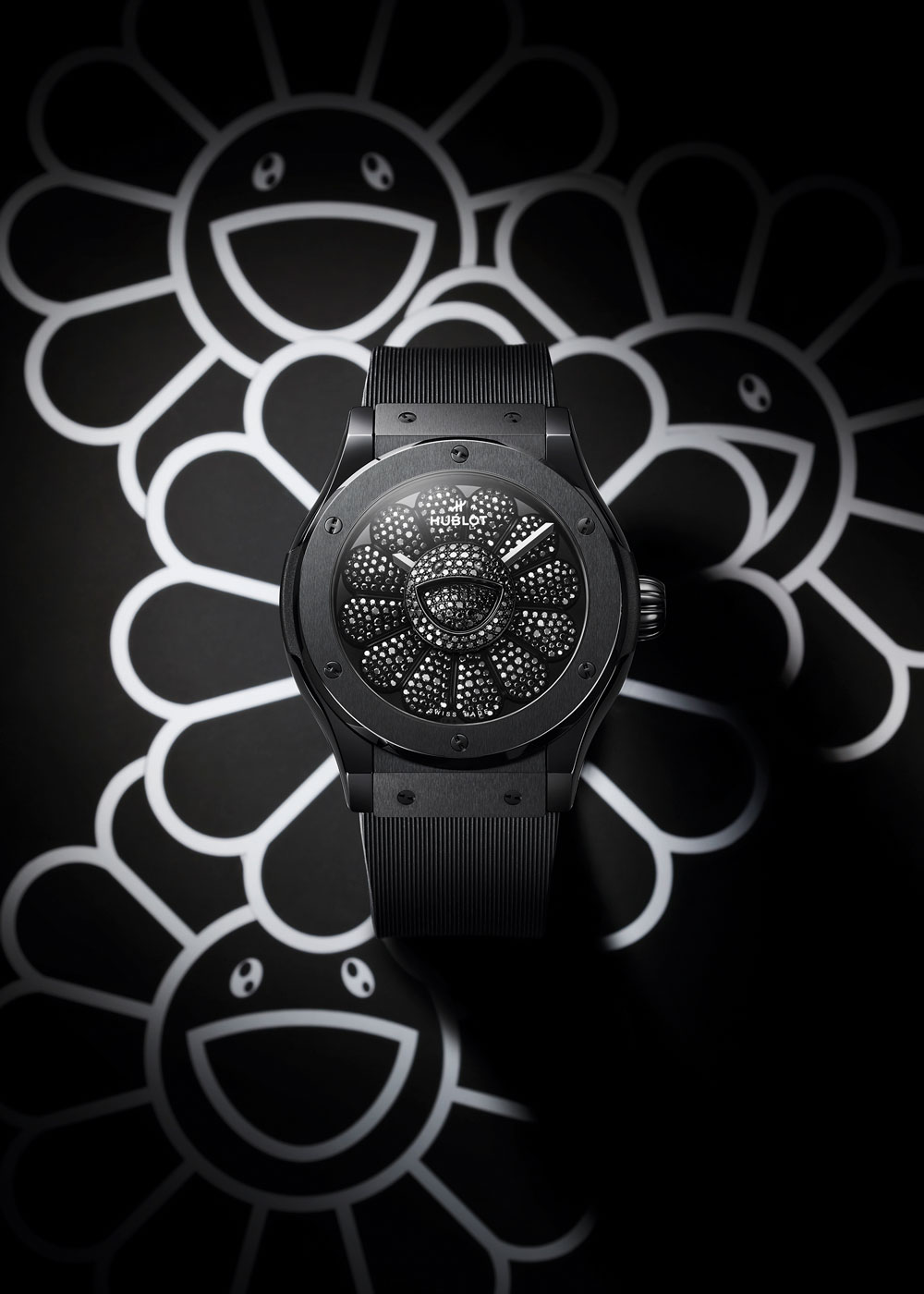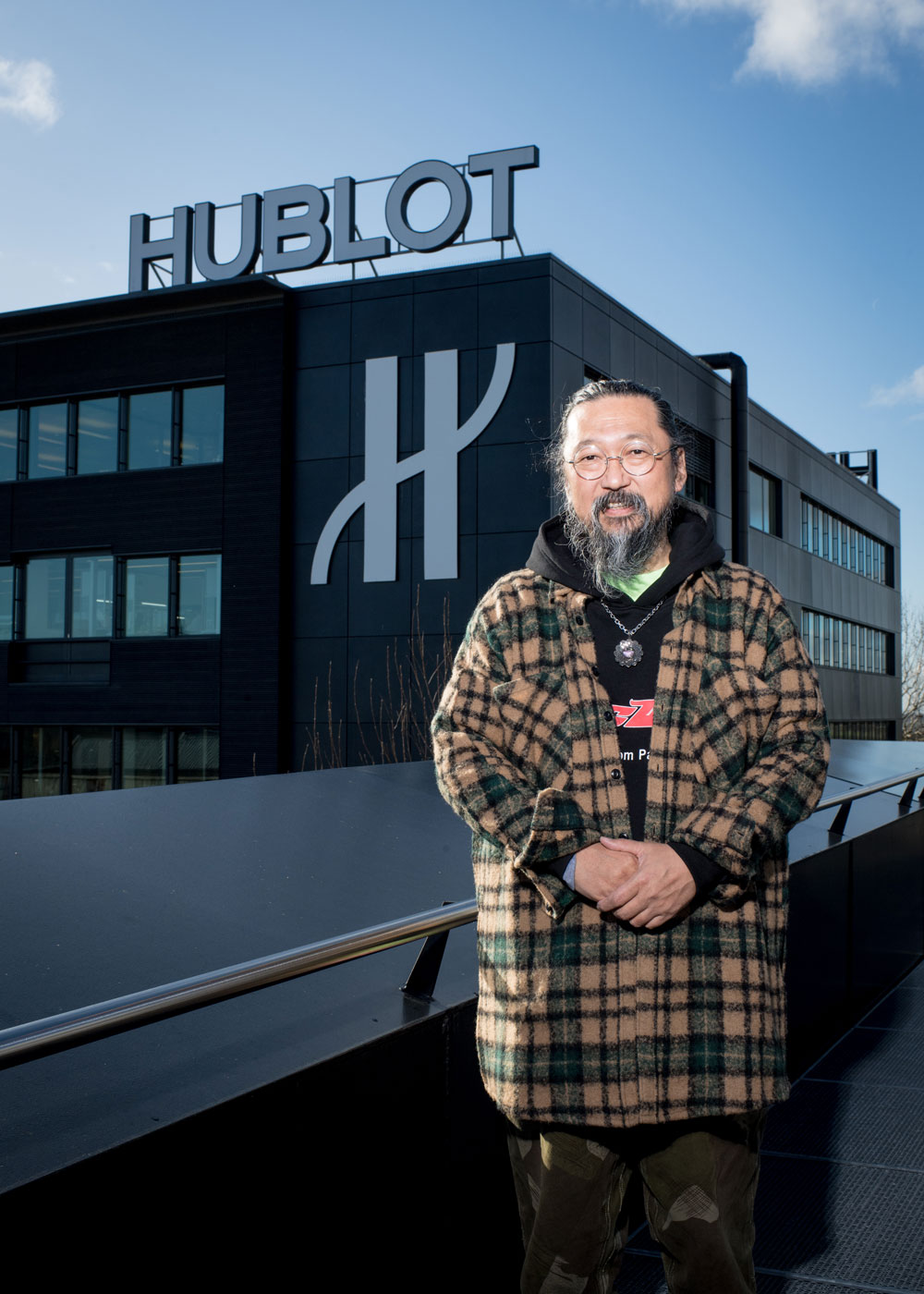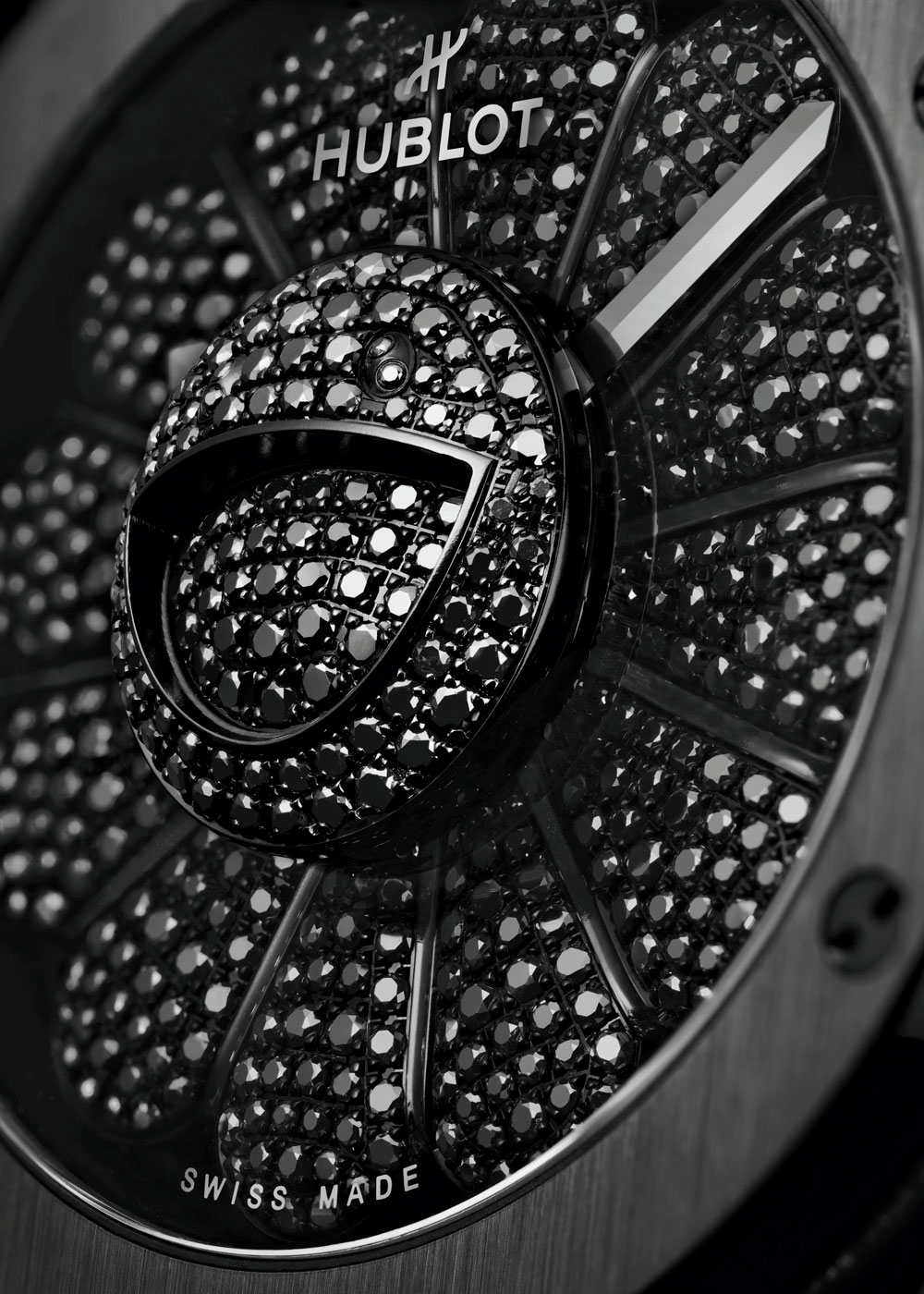 THE ART OF FUSION CONTINUES
But of course Hublot's creativity didn't stop there.
LVMH Watch Week saw the brand continue to push the boundaries of watch craftsmanship as it unveiled its Big Bang Tourbillon automatic orange sapphire.
A feat of engineering enhanced by a skeletonised dial, it's a remarkable timepiece that leaves a lasting impression.
Taking the Art of Fusion concept to the next level, the 45mm model is a shining example of Hublot's commitment to creating simple watches with innovative concepts.
Speaking of the launch, Mr Guadalupe continued: "We always try to be creative, innovative and Hublot must always bring a product that doesn't exist from other brands.
"We studied the industrialisation of sapphire in 2016 with a crystal clear Big Bang Unico at that time and since then we have been exploring and developing new colours.
"We came with the blue, we came with red, we came with the yellow. We're always trying to find new colours and the orange came out and the result was really interesting and convincing.
"As it's a world first we decided we wanted to come up with a movement which is not a world first but a first for Hublot, which is a tourbillon automatic.
"So again we try to bring innovation through the calibre with having this micro-rotor at the 12 o'clock and the tourbillon gauge at 6 o'clock. I think the mixture of both sapphire bridges where you can see the wheels floating in the face and the results, yeah, is amazing."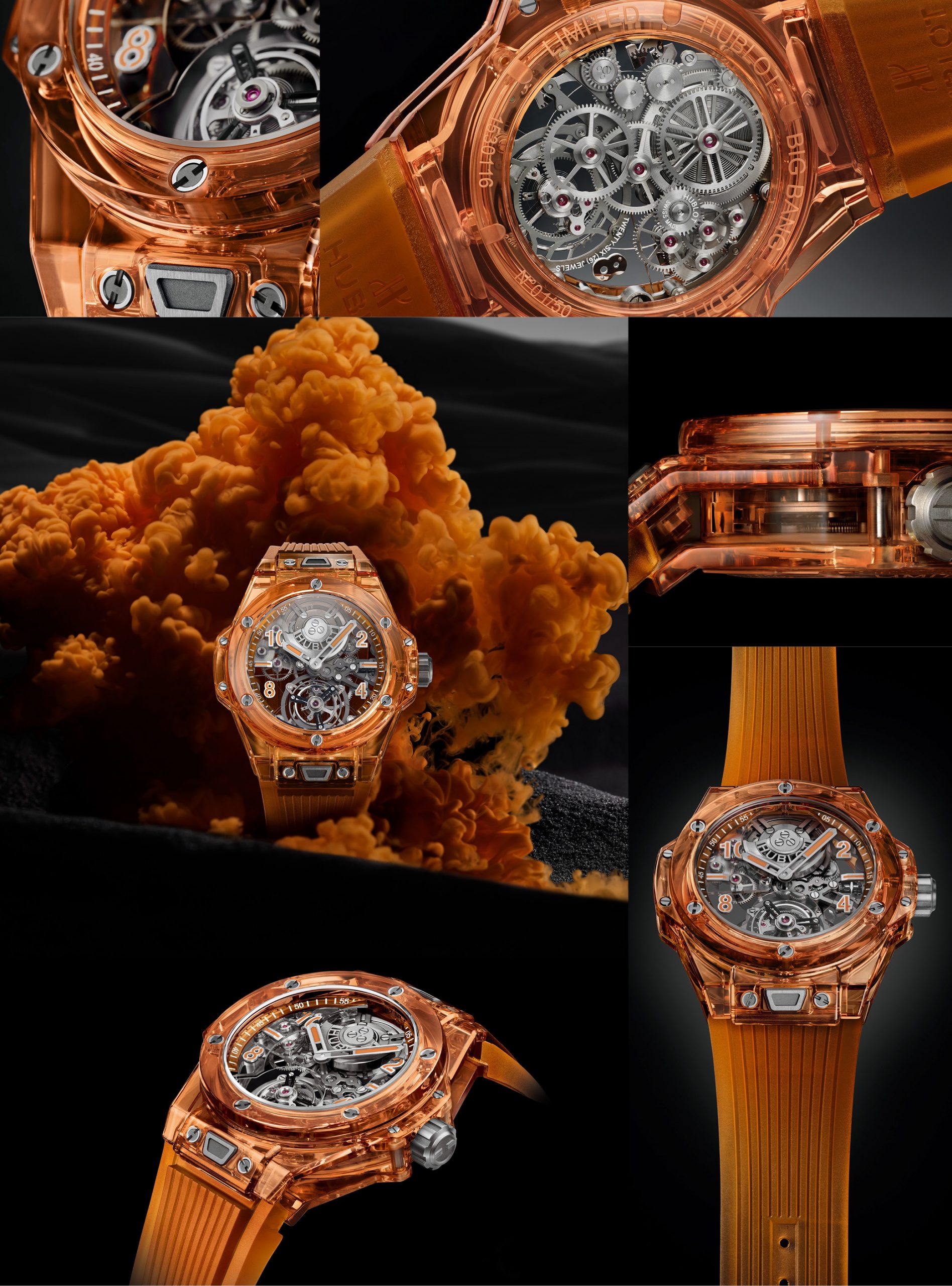 SMART THINKING
Connected watches also take centre stage for Hublot as it embarks on a journey to create a luxe smart timepiece that stands proud beside the brand's mechanical ranges.
He continued: Again, Hublot isn't a traditional brand that has existed for 200 / 300 years so at 40 years we are young and open to the world and to what's going on.
"At a certain point I thought we can be open to this technology of smart watches and of course the know-how, the technological know-how, electronical know-how, is not exactly in Switzerland so we collaborate with Google with the Google Wear OS and we try to bring our creativity to the application.
"So the application dedicated to football has been created by us and the different types of dial, so the design in dials we're offering, are created by us. The case in ceramic and the bracelet are produced by us too, so we assemble all the connected watches here in our factory and we believe there is a space, a niche, for luxury connected watches."
The recent launch of the Hublot Premier League connected watch showcases not only the brand's passion for precision but also its commitment to developing technology through leading partnerships.
Not afraid to stick with the status quo, Hublot continues to make strides in the smart watch arena developing the timepieces now worn by referees in the Premier League.
"We're also the technical supplier in the world because all the referees in the Premier League are wearing our connected watch and we did a specific application for them, including the goal line technology," the CEO revealed.
"We are also working with UEFA and with FIFA to be the technical support for all the referees which is also something very serious because when you do that you must be very professional, you must work with a very strong partner.
"It's also interesting because we explore a new world; it opens our eyes to new technologies that can in a way inspire our mechanical watches as well."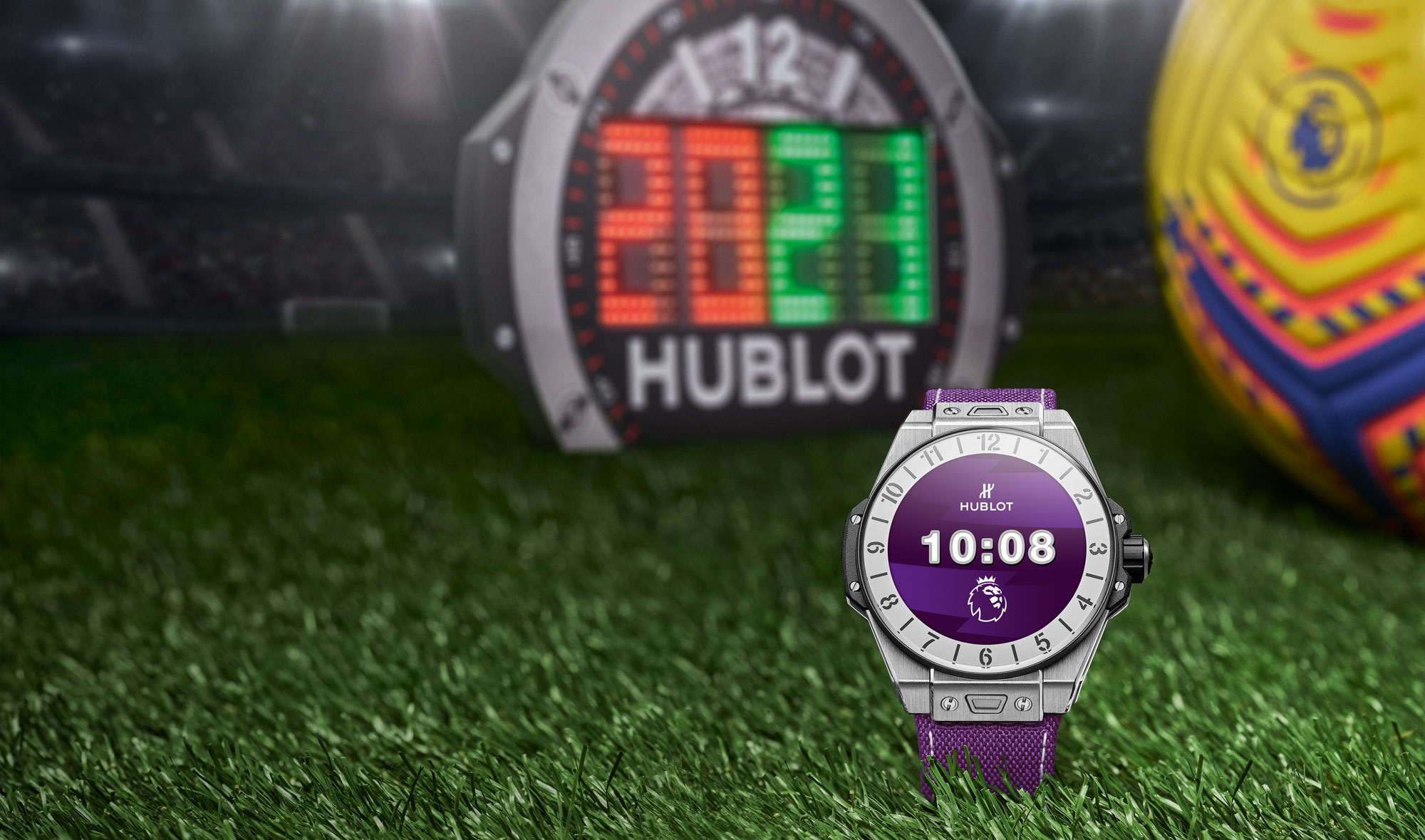 A RETURN TO SCOTLAND
The pandemic may have put a stop to glistening events around the world, however, Mr Guadalupe believes that it won't be long until people can be reunited again.
He last joined ROX in a celebration of the Art of Fusion at a sparkling gala dinner at Hopetoun House in 2017. Together with distinguished guests he enjoyed an evening of pipes and drums, the finest Scottish fare and whisky as well as a performance by Lewis Capaldi.
Thinking back to the unforgettable evening he is remaining positive as he awaits his vaccine and hopes to be able to return to Scotland as soon as possible.
He said: "I tried the haggis that night – that was something I really discovered!
"We've discussed that I would like to do the route of whisky in Scotland. I hope as soon as it will be open again I will come.
"Of course I think the vaccination is important. I'm on the waiting list already here in Switzerland, it takes a bit of time, but I think vaccination will be key for people to travel. I hope this summer at least I would say.
"I'm very happy and proud to work with ROX and we are really happy with the very professional work you are doing for our brand. Thank you."
Discover more about Hublot here.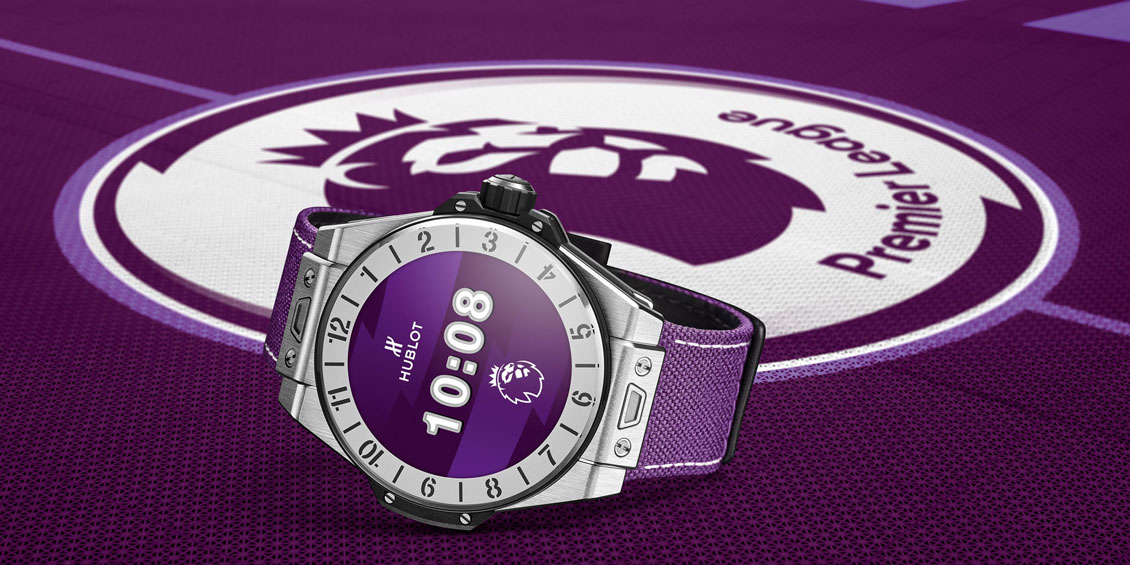 Hublot, Official Timekeeper of the Premier League, has just launched a limited-edition version of the Big Bang e connected watch, which is now available to buy at ROX.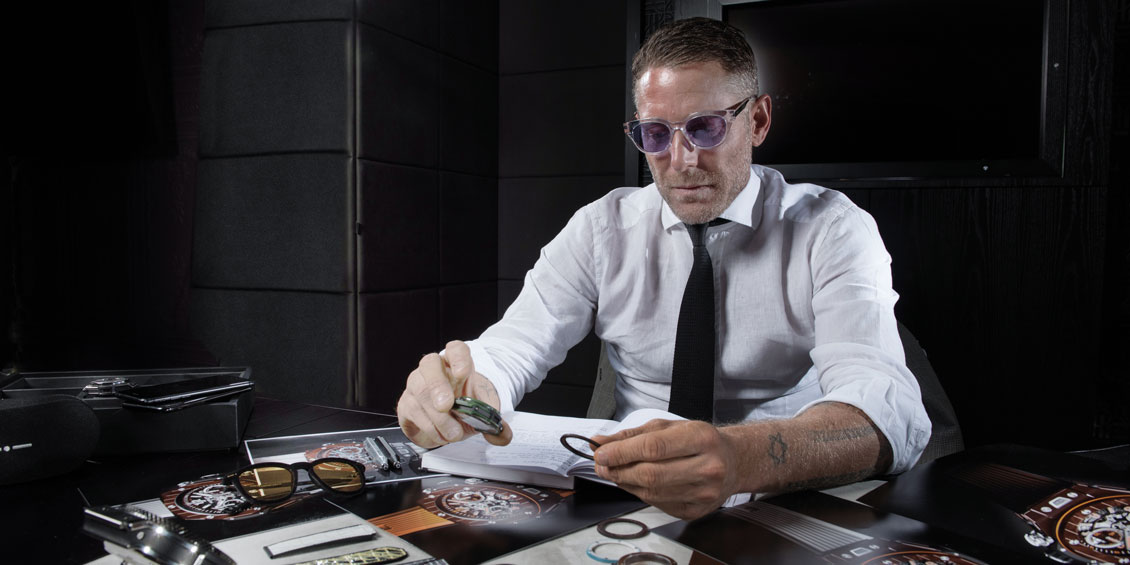 Celebrating four decades years as Swiss watchmaking's premier disruptor, Hublot continues to put populist partnerships at the heart of its ruthless marketing strategy.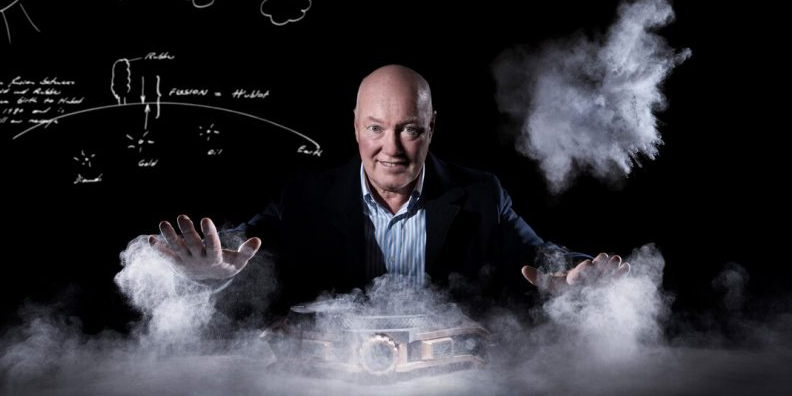 What began as an indie startup based solely on a nautical motif has, in four short decades, become the Hublot we now know: massive, in every sense of the word.