ROX PRESENTS... HUBLOT ART OF FUSION GALA DINNER
A CELEBRATION OF THE ART OF FUSION
17th November 2017
Scottish tradition met Swiss innovation in a celebration of the Art of Fusion.
The stunning Hopetoun House provided the perfect backdrop for the ninth stop of Hublot's Art of Fusion World tour with the respected brand joining ROX – Diamonds & Thrills for a truly inspiring evening.
Invited guests, including; Celtic FC captain Scott Brown, Scotland rugby legend Chris Patterson and actors Craig McGinlay and Atta Yaqub, joined Ricardo Guadalupe, CEO of Hublot, co-founders of ROX Kyron Keogh and Grant Mitchell and Benoit Lecigne, Hublot Brand Director for France, Belux, United Kingdom, Ireland, Eastern Europe and Scandinavia for an unforgettable celebration on Thursday, November 16.
Arriving to the sound of bagpipes, Ferrari supercars parked outside the iconic house, lit up in red, and a giant Art of Fusion sculpture guests discovered the true meaning of the renowned motto.
Inside the magnificent interiors of the Red Drawing Room, which have remained unchanged for three centuries, guests were invited to a journey into Hublot's disruptive universe through a series of exhibition walls demonstrating its quest for innovative materials and horological excellence.
Speaking of the show-stopping event, Mr Guadalupe said: "I am delighted to be here in Edinburgh tonight with our partner ROX to celebrate The Art of Fusion, bringing the best of Swiss culture to the heart of Scotland, an ever-growing market for luxury watches in which Hublot has now become a key player."
Kyron Keogh, Managing Director of ROX, added: "It is an honour to host Hublot with our guests here in Edinburgh to celebrate The Art of Fusion. Tonight we have embraced true Scottish tradition with the future of watchmaking. Our guests have enjoyed a unique, spectacular and memorable evening."
Guests enjoyed a gala dinner blending the best of Scottish and Swiss traditions. The menu itself built bridges between those two cultures, ending with a Scottish reinterpretation of the famous Swiss "Mont Blanc". Guests also had the chance to enjoy a traditional address to the haggis passionately performed by Pipe Iain Grant.
Entertainment was on top form too with Des Clark taking on role of compare for the evening whilst Scottish singer-songwriter Lewis Capaldi captivated the crowd with a set of his latest hits.
The night ended on a high note with a 16-piece pipe band 'Beating the Retreat' in Full Highland Dress to accompany guests on their way home.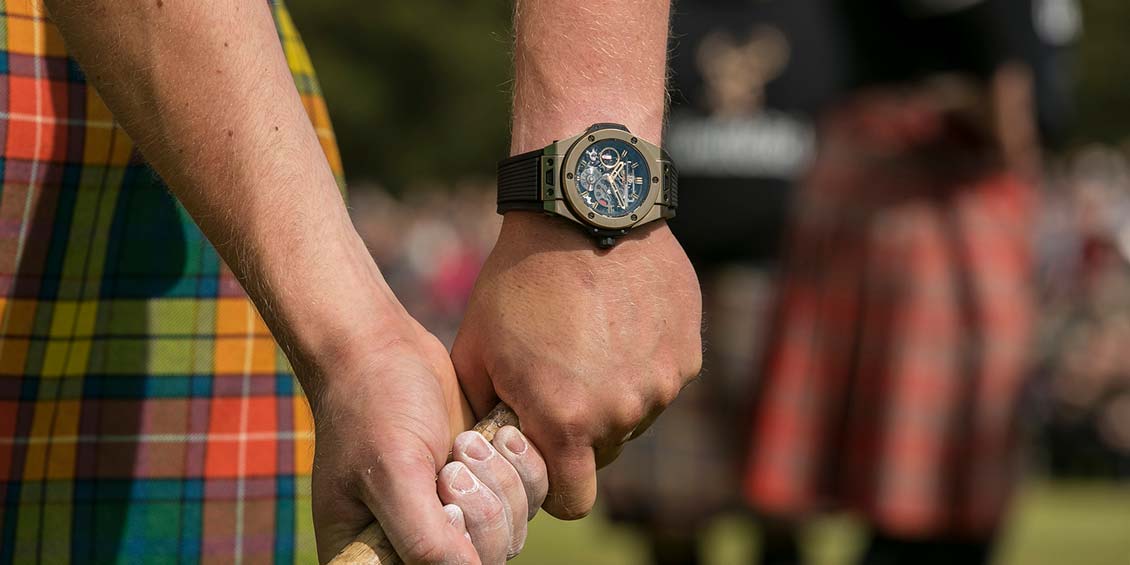 It was a day of competition, sunshine and great company at the Braemar Highland Gathering 2017. We were thrilled to join Hublot, official timekeeper of the games, along with valued friends of ROX at the annual highland extravaganza.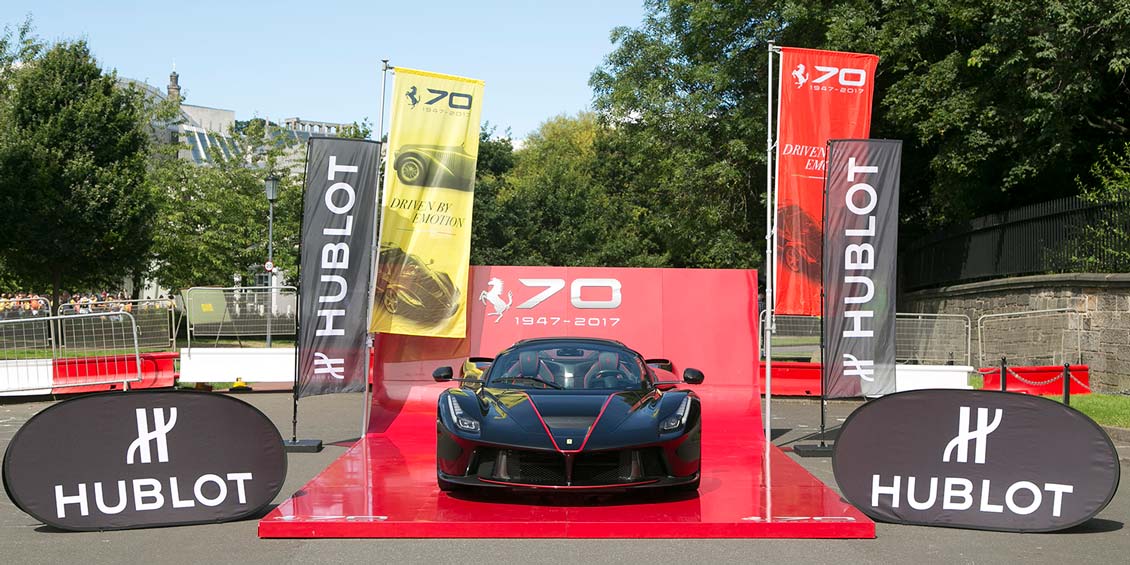 The sun shone on Holyrood Palace as Ferrari fans flocked to the capital to mark the 70th anniversary of the Italian brand. Hosted by Graypaul Ferrari this special occasion was part of a calendar of events taking place across the globe. Showcasing some of Ferrari's finest creations, owners, fans and enthusiasts gathered to celebrate this iconic milestone with the celebratory La Ferrari on display. ROX was delighted to attend on behalf of Ferrari's Official timing partner Hublot for the event and join more than 70 Ferrari owners displaying their models at the bustling event.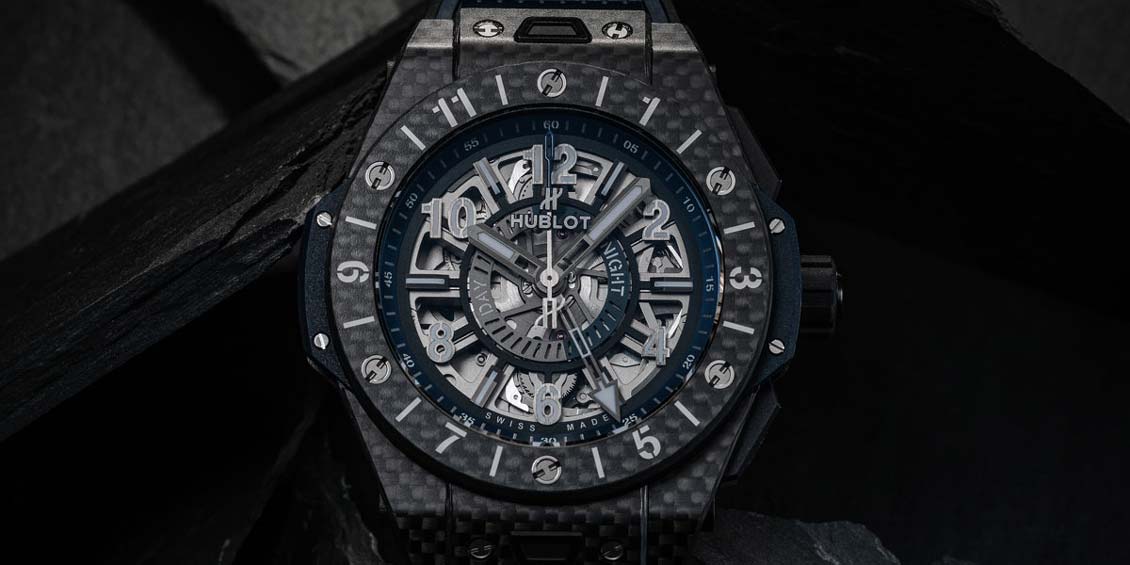 Think time traveller and one man more than likely springs to mind – Dr Who. However, you don't need to don a long stripped scarf or hop in a Tardis to get from A to B, and you certainly don't need to make your way across galaxies to lay claim to a GMT timepiece. In fact, for any modern man who finds himself jetting off on holiday with his family and friends or off on a business trip a GMT model is the perfect accessory.