BIRD OF PREY
24th May 2020
Set your sights on Chopard's killer Alpine Eagle, hitting the slopes for the first time in four decades, now equipped with 2020 vision. Words by Alex Doak.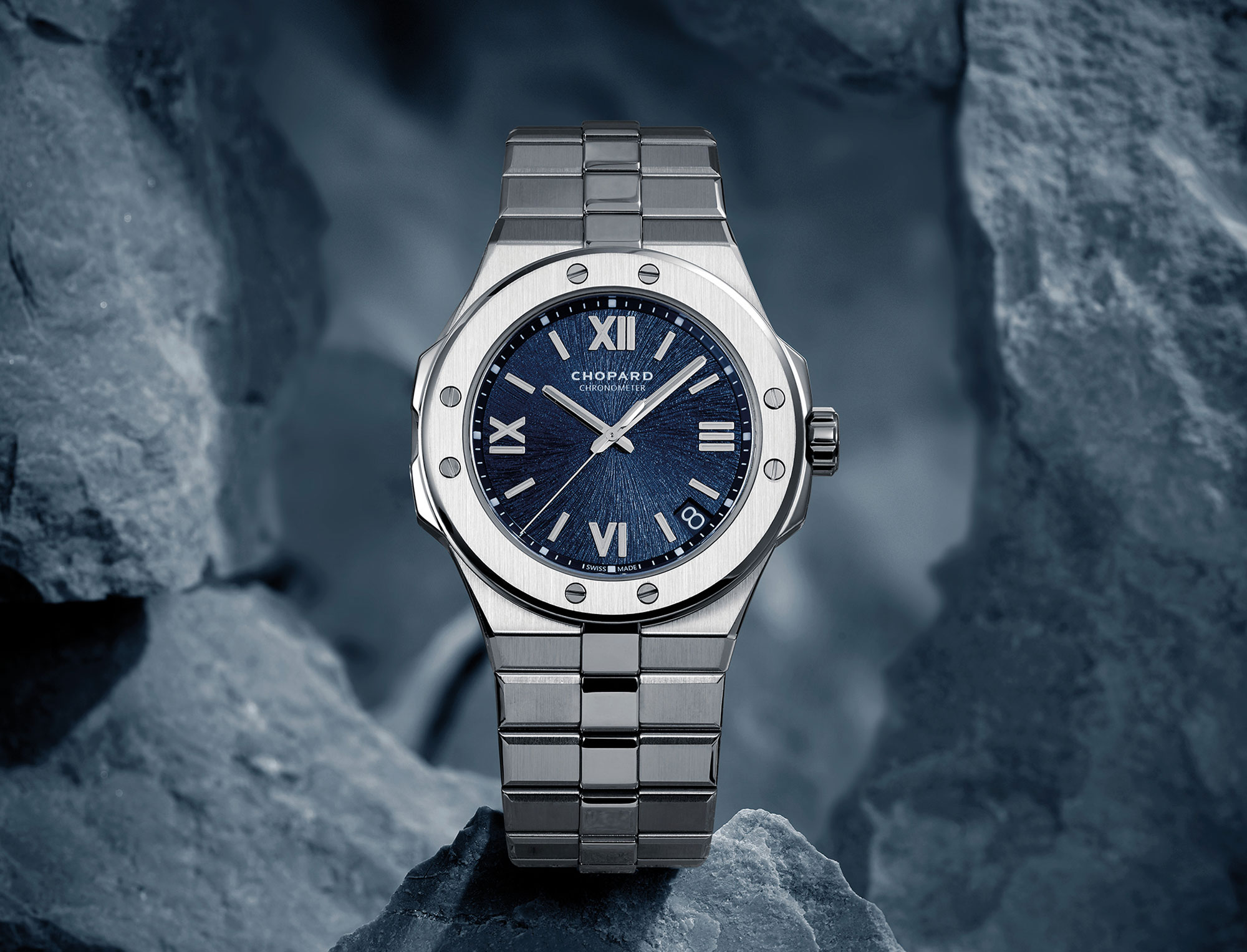 Back in the Seventies, a single designer made an indelible mark on the modern watchscape (as well as St Tropez's dancefloors) by inventing the luxurious sports watch as we know it. Swiss maestro Gérald Genta's signature tropes of boldly geometric, stainless-steel cases, integrated bracelets and exposed screws remain as funkadelic as ever, with recent years seeing a flurry of 'inspired' releases, all indebted to his revolutionary blueprint, the octagonal Audemars Piguet Royal Oak of 1972.
Gérald Genta's famed triptych of that decade – Royal Oak, plus IWC's Ingenieur SL and Patek Philippe's Nautilus – is more collectable than ever. But come the Eighties, a more preening era of 'disco glitz' took off and every lounge lizard's go-to jeweller, Chopard was waiting at the velvet rope with the perfect 'sporty luxe' evolution of Genta's then-unfashionable burliness. It was named, appropriately enough, 'St Moritz', and it became the watch that finally set Chopard back on the watchmaking map.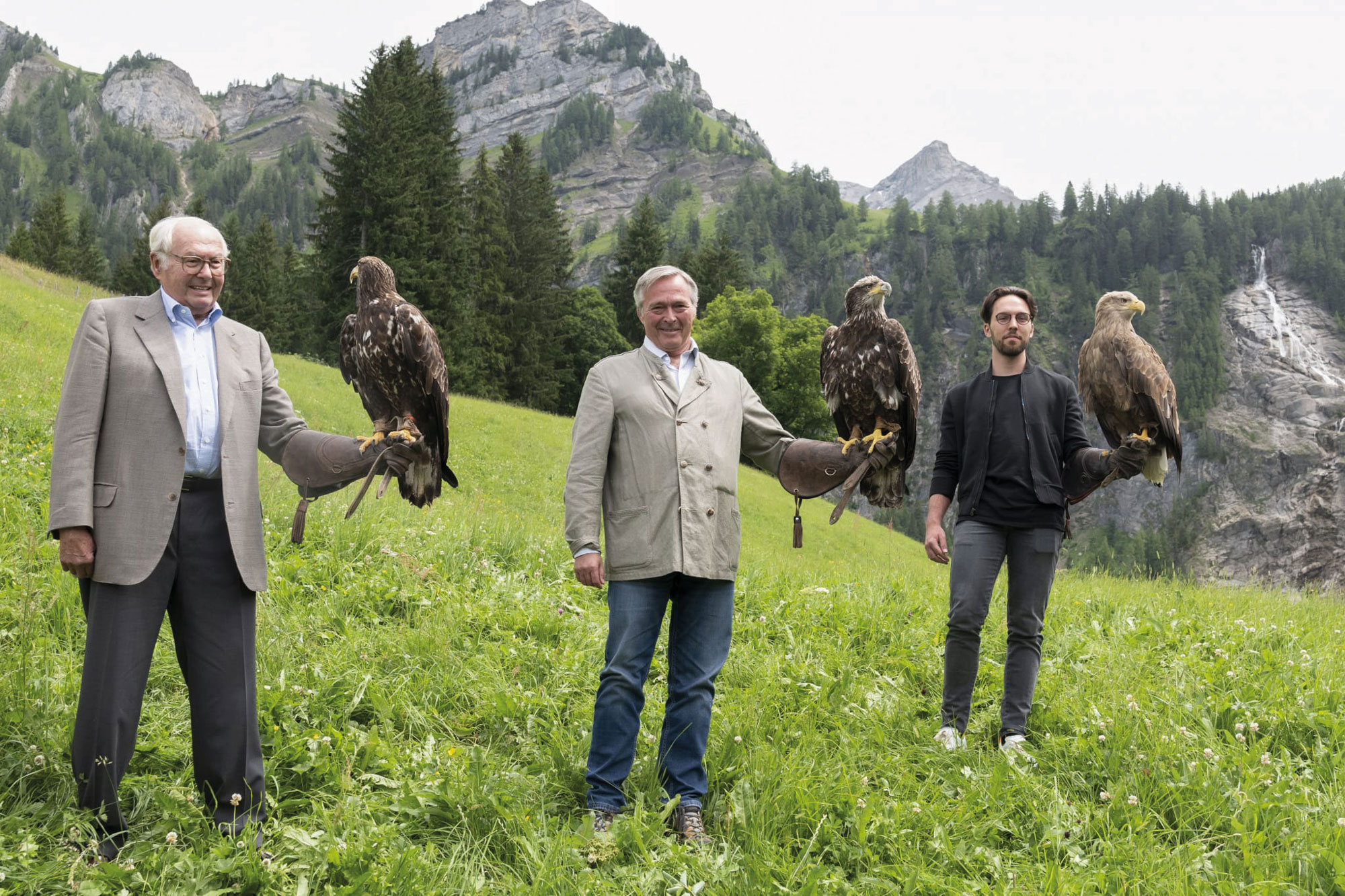 Back in 1963, after 100-plus years of building a fine reputation for Swiss watchmaking – first in Sonvilier, then La Chaux-de-Fonds, then Geneva itself – Louis-Ulysse Chopard's grandson Paul-André sought a buyer capable of perpetuating the brand's rich heritage, since none of his sons wished to take over the company. This was when he began serious talks with Karl Scheufele III, a descendant of a dynasty from Germany's 'Gold City', Pforzheim and the jeweller for Chopard's ritzier timepieces.
Under the Scheufele family, Chopard became a darling of the Euro jetset (daughter Caroline makes the red carpets of Cannes sparkle annually, adorning every starlet in Chopard jewellery). But it was 22-year-old son Karl-Friedrich's debut at the helm of the watchmaking division in 1980 that revealed its potential as the modern watchmaker we know now. His St Moritz masterstroke coincided with Cartier and Piaget's other silky-smooth disco-glitzers, the Santos and Polo, and set the family firm onto a groove of exuberance and creativity. (Remember, just four years prior the Happy Diamonds was pitched to men!)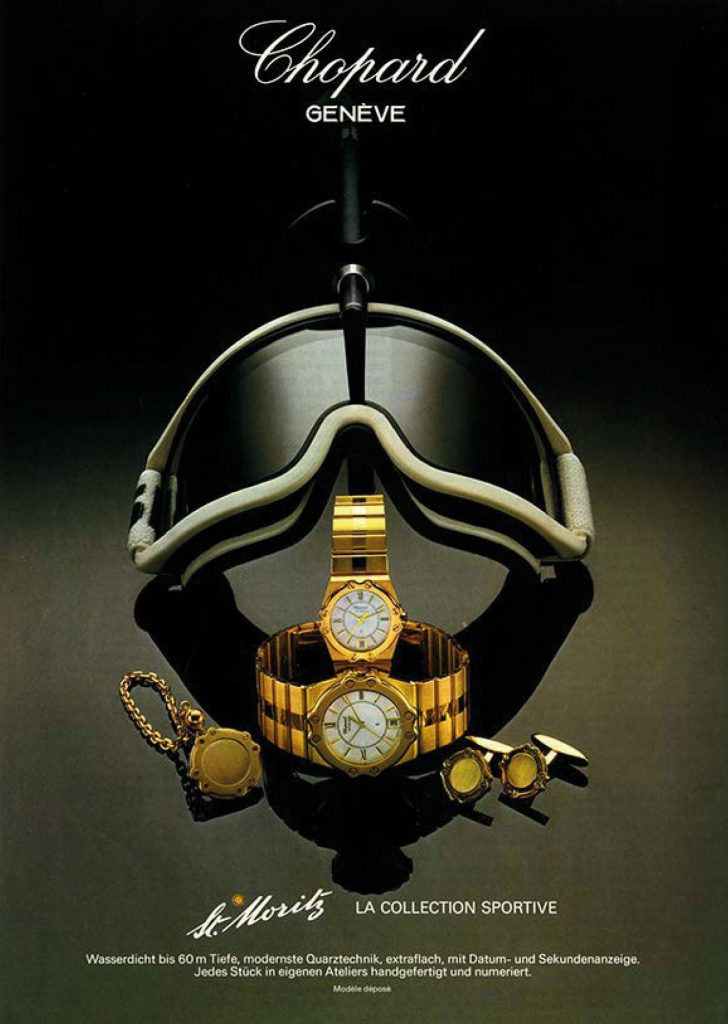 Scheufele Jr has since established the 'L.U.C.' atelier up in Fleurier as one of haute horlogerie's most capable, as well as making Chopard the byword for vintage motorsport timing with his Mille Miglia and Historic Monaco GP exploits. Now, forty years on, he is returning to where it all started for him. Only, the St Moritz is now 'Alpine Eagle', with a feather counterbalancing the seconds hand, smoothed-out 'screw bulges', a case construct more in keeping with the Genta-esque butchness now back in favour. It's kitted out with chronometer-rated mechanics too, from L.U.C.'s more 'business class' cousin Fleurier Ebauches.
At a smidge over £8,000, it adds up to an irresistible package that will set you apart from the Genta disciples with 'if you know, you know' insider cool. What's more, you'll be doing your bit, as announced by all three male Scheufele generations at the Alpine Eagle's launch while clutching a huge bird of prey each (pictured). In partnering with the Eagle Wings Foundation, Chopard is aiming to raise awareness of Mother Nature's urgent need for protection and pledged to work with the foundation to re-introduce the Golden species to its natural Alpine habitat.
Forty years on, the ostentatious glamour of St Moritz might still be alive and grooving, but it's heartening to see the scene's luxury brands setting their eagle eyes on the bigger picture.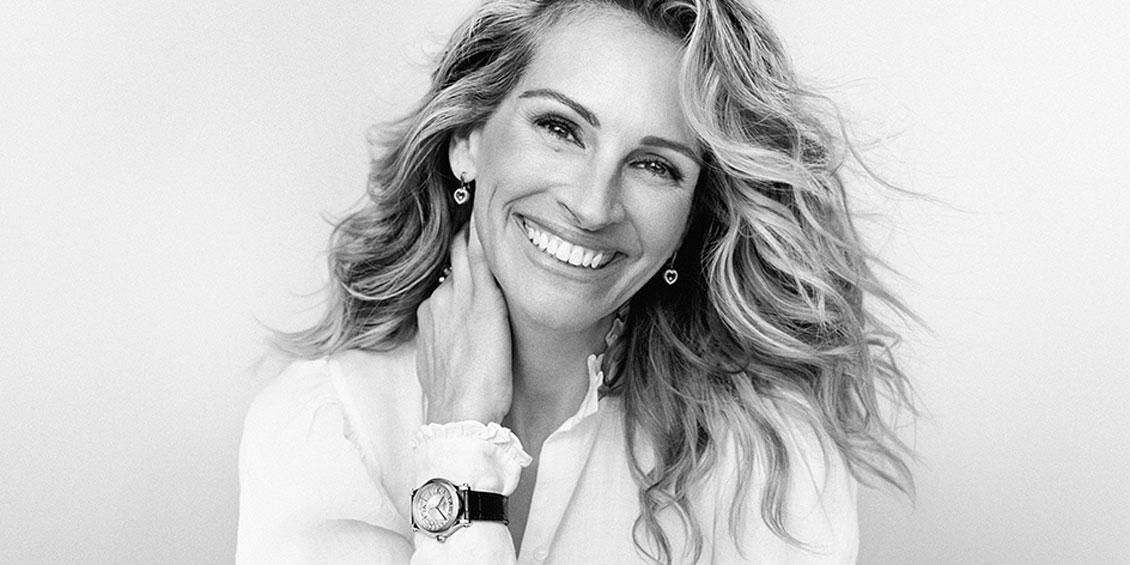 Equipped with her contagious energy and the most beautiful smile in the history of contemporary cinema, Julia Roberts admirably personifies the Joie de Vivre and free-spirited charisma of the dancing diamonds.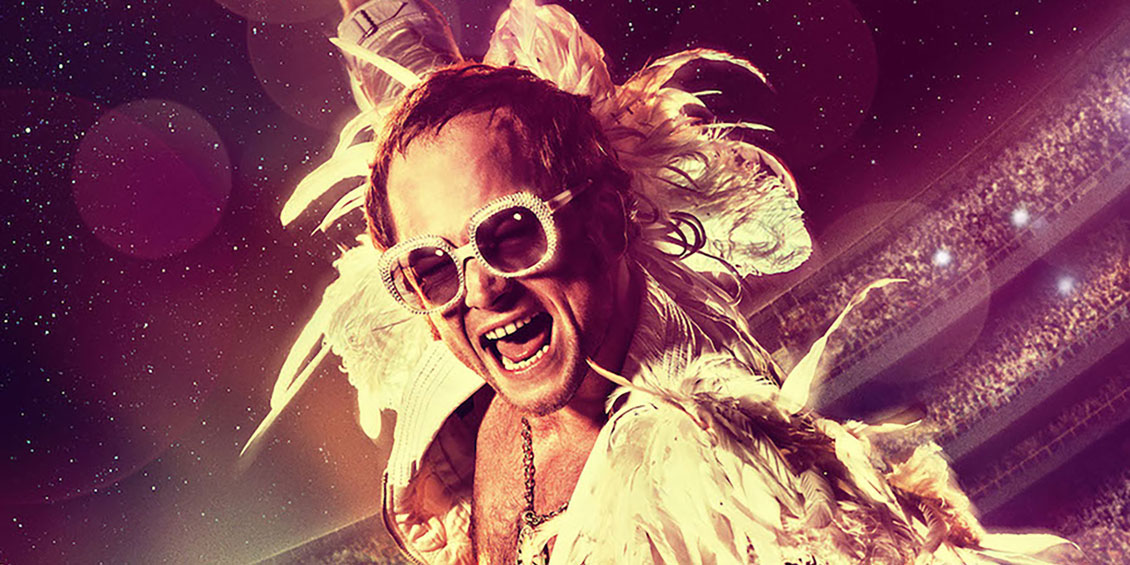 Chopard has long been associated with cinema but it was a personal friendship that sparked its latest on-screen presence.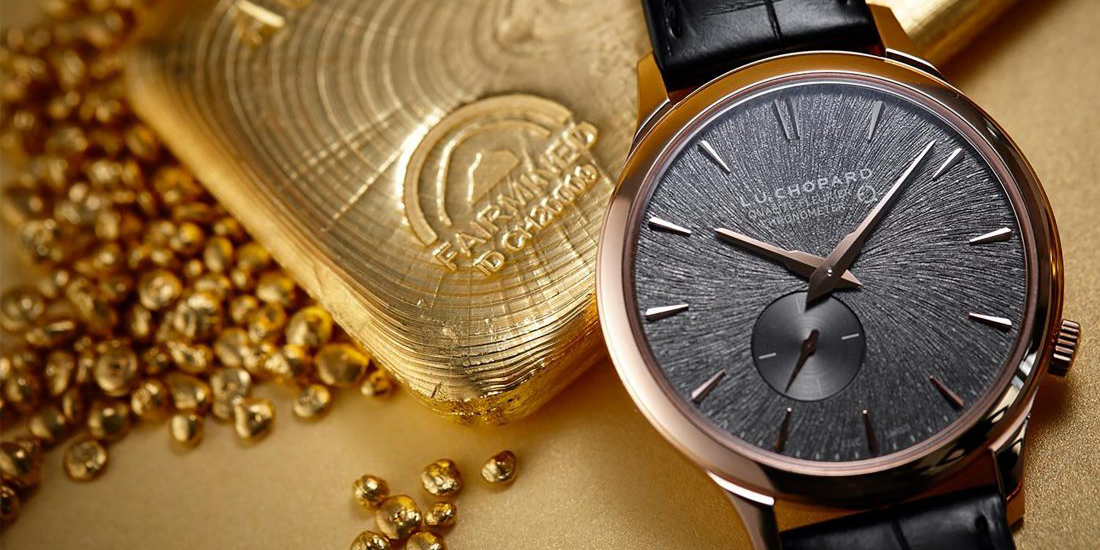 Precious-metal powerhouse Chopard is setting a shining example with its ongoing commitment to crafting watches (and jewellery) entirely from ethical gold.