GOLD FOR THE SOUL
21st February 2020
Precious-metal powerhouse Chopard is setting a shining example with its ongoing commitment to crafting watches (and jewellery) entirely from ethical gold. Words by Alex Doak.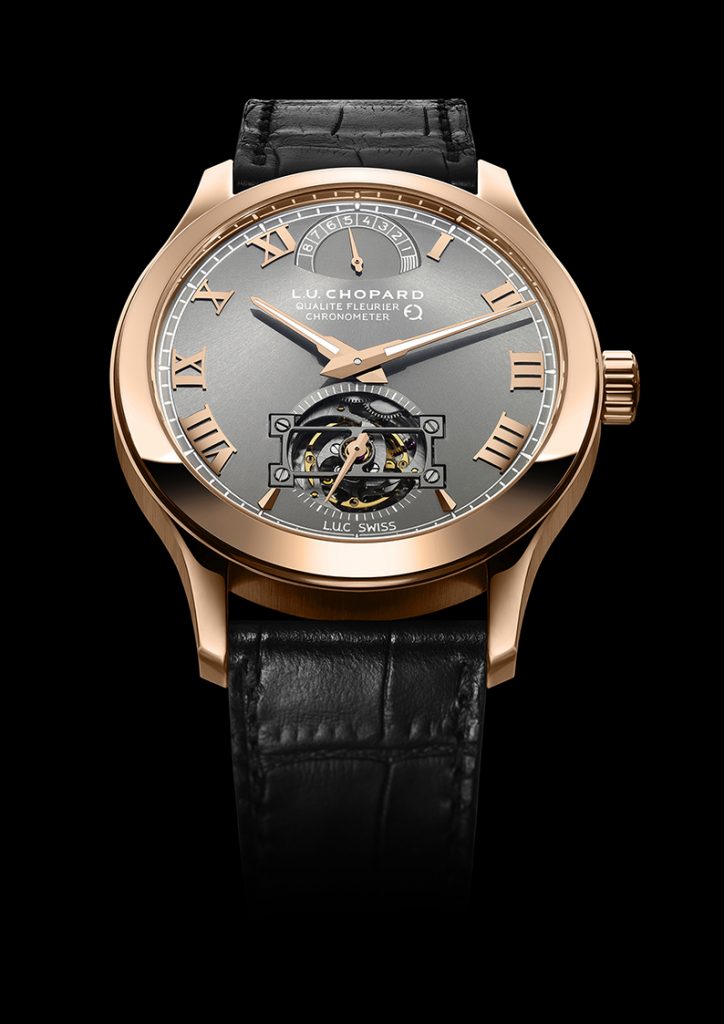 It wasn't so much a product as an idea that stood out at Baselworld, all of five years ago. Thanks to Chopard's headline men's launch, the more conscientious visitor was left questioning the ethical motives of any other brand who encases their timepieces in precious metal. (Virtually everyone, then.)
Limited to 25 pieces, the 'L.U.C Tourbillon QF Fairmined' was the world's first watch made with Fairmined-certified gold – a certification that guarantees the metal was mined in a responsible manner and that the miners themselves receive fair payment and an overall premium. Given the zeitgeist of 'woke' global responsibility, it's surprising enough that the watch world has taken so long; what's more suprising is that the standard itself was only defined as recently as 2011, by the South American Alliance for Responsible Mining (ARM).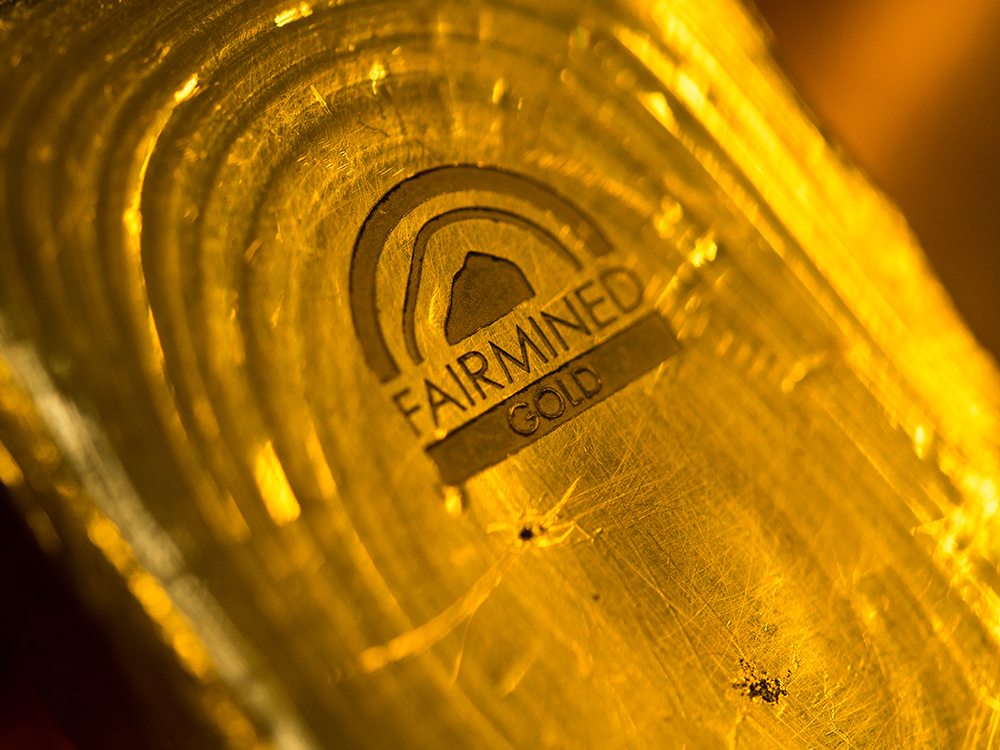 "It has taken so long for the industry to see its first Fairmined watch, because it takes so long to join the dots. But that's what Eco-Age does – it joins the dots."
ARM is an NGO working in close collaboration with gold industry experts to support and enable Artisanal and Small-scale Miner communities (ASMs) in Latin America, providing a stable route to market and a fair deal for the miners and their communities when selling their gold. Chopard had been working with ARM since 2013 on a line of Fairmined haute joaillerie, through its partnership with 'Eco-Age' and its creative director, Livia Firth.
"Chopard was the first fine jewellery house to offer Fairtrade Fairmined gold," says industry insider and ROX contributor, Laura McCreddie-Doak, "however it was not one of the original companies when it was launched on Valentine's Day in 2011. The main protagonists were people such as Stephen Webster, lesser-known names such as Pippa Small and Ute Decker… plus Cred, which was the designer for Livia Firth's first foray onto the red carpet in 'green' jewellery when her husband Colin won his Oscar for The King's Speech in 2011."
Importantly, the launch of Fairmined gold highlighted the little-known risks people were taking to mine the metal. It also ensured that the ASMs from Peru, Bolivia, Columbia and Ecuador were offered a price of 95% of the London Bullion Market's (LBMA) fix for gold.
"ASMs are at the mercy of middle-men," McCreddie-Doak reveals, "who cheat them on price on the grounds of weight and purity. They offer anything from 35% to 85% of the LBMA fix for their gold, despite the fact that ASMs account for 10% of world gold production and 90% of the extraction workforce. This leaves many miners living on as little as $1 a day.
"Fairmined gold changes that for these people."
Since 2013, Chopard has supported the development of the Coodmilla cooperative, located in the Nariño region of Colombia, setting itself the target of buying a significant percentage of its gold from other 'Fairmined' gold stocks and supporting other cooperatives in South America, with a view to their achieving 'Fairmined' certification. It's a multi-year programme they're calling 'The Journey to Sustainable Luxury'.
As Caroline Scheufele, co-president and artistic director of Chopard attests, "As a century-old, family-run business, we are very aware of our responsibilities. It is not an easy journey, but it is the right one."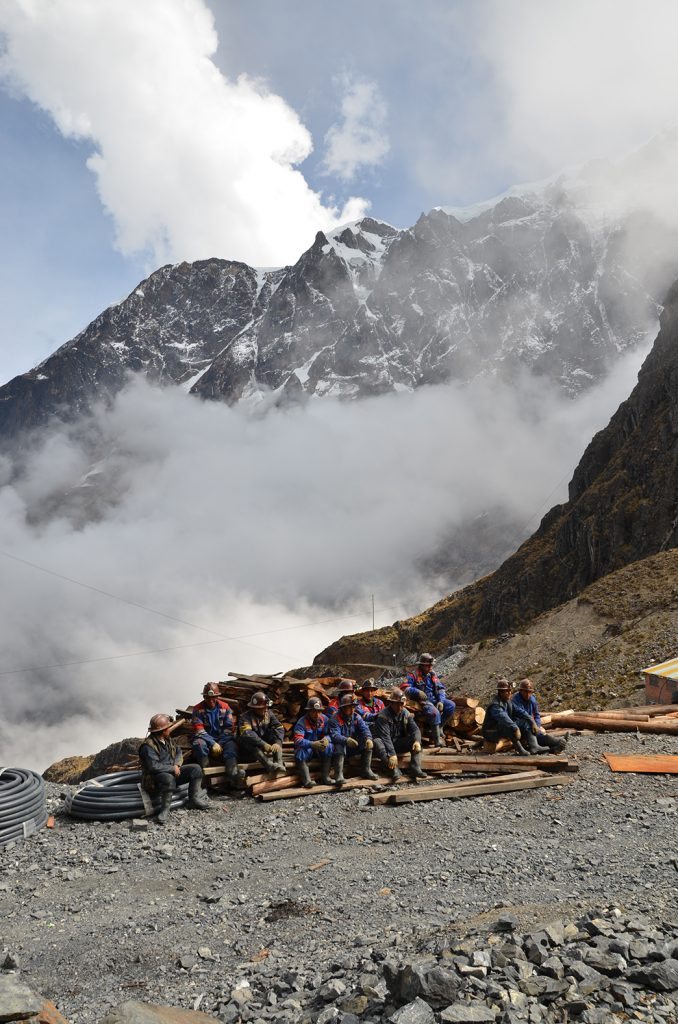 For Firth and her team, it is one of the most exciting projects they've ever taken on – despite a glittering roster of clients from Burberry to Valentino. Following a similar pattern to its other high-end 'green' projects, Eco-Age are brokering and vertically integrating Chopard's relationship with the relevant NGOs and ultimately facilitating what Firth calls 'Sustainable Style', particularly through supply-chain innovation. Eco-Age's wider 'Green Carpet Challenge' initiative has even earned Firth a UN Leader of Change Award, leading onto the launch of the GCC Brand Mark and the world's first zero-deforestation certified handbag collection with Gucci.
"Chopard's 'Green Carpet' collection launched at Cannes last year has been a real high point for us," Firth says, "with stars like Marion Cotillard and Cate Blanchett wearing some stunning pieces in the glare of the public eye. And now, to have Karl-Friedrich [Scheufele, co-president of Chopard and brother of Caroline] come on board with the men's L.U.C watches…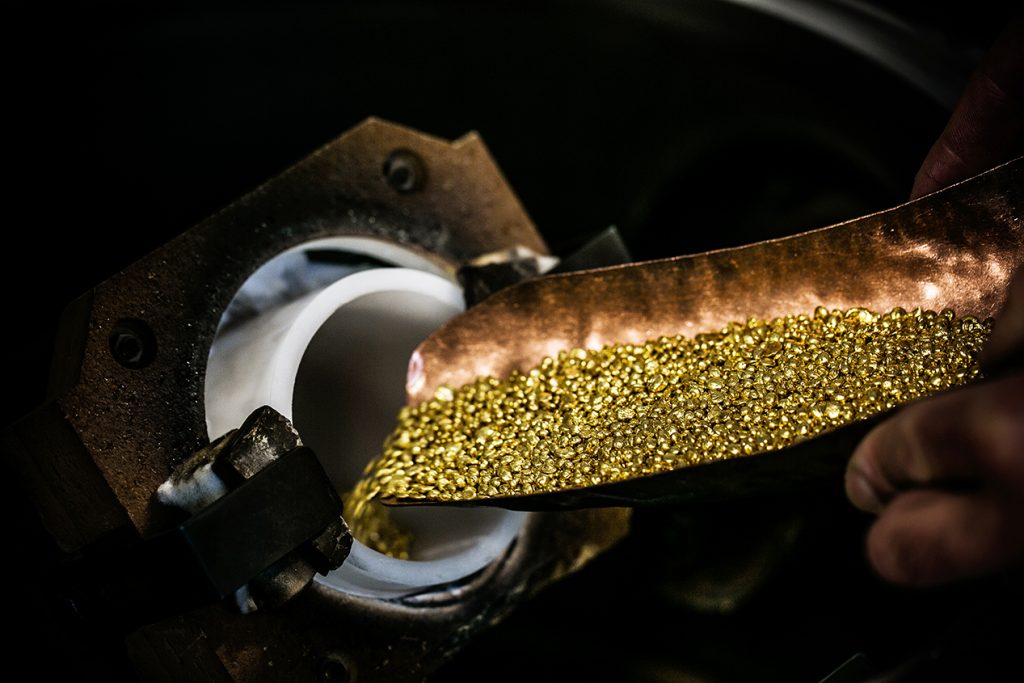 "It has taken so long for the industry to see its first Fairmined watch, because it takes so long to join the dots. But that's what Eco-Age does – it joins the dots."
Indeed, it was at the Oscars in 2011 when Firth – between celebrating her husband's win for The King's Speech – fell into conversation with Caroline.
"I asked where she bought her gold and she said, 'From the bank, of course– Oh…'
"As soon as she said it, she realised what I was implying. And it wasn't long after the Oscars that I got the call back from Caroline, saying she'd been thinking hard about our conversation and that she wanted to do something with us.
"We are so proud," Firth concludes, "because they didn't need to change but they wanted to."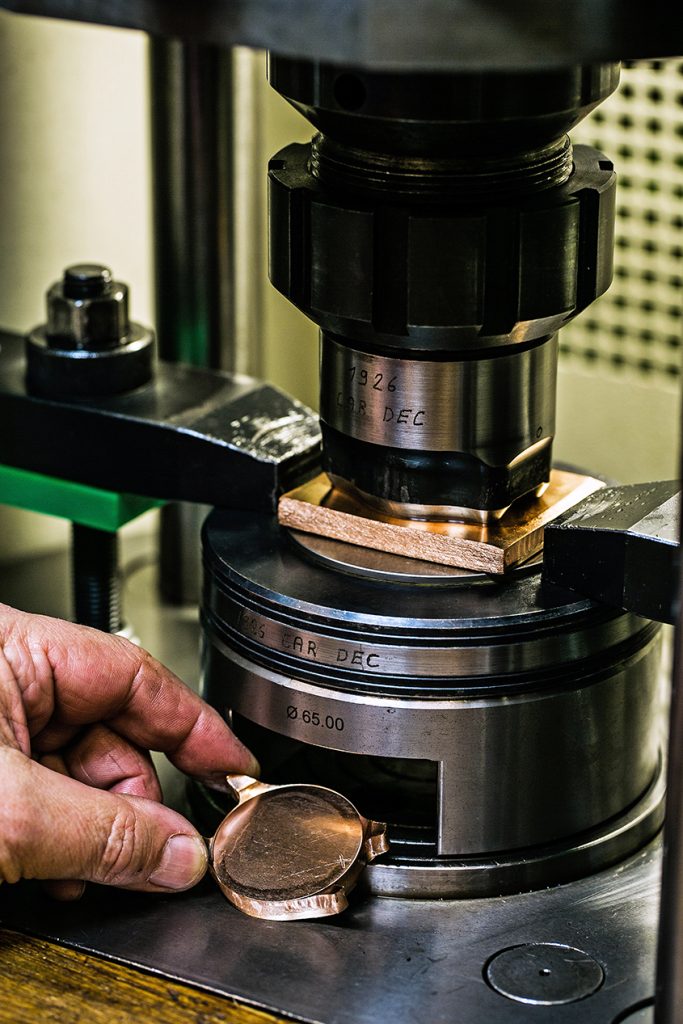 The L.U.C. Tourbillon Fairmined was a supremely handsome launchpad, with its 43mm-wide rose gold and distinguished ruthenium dial, not to mention exquisitely hand-finished and in-house-manufactured mechanics ticking inside. Since then, the steady trickle of Fairmined gold men's watches have not let up in the looks department, nor failed to showcase Chopard's L.U.C. division's commitment to high-horological as well as ethical exactitude. There's the ultra-thin and ultra-chic XPS Twist, as well as the 'Full Strike' minute repeater, which breaks ground by ringing-out the time – down to the hours, quarters and minutes – on sapphire-crystal gongs.
"We're not quite ready to launch Fairmined gold into the entire collection," Karl Friedrich Scheufele reveals, "as supply has to be ensured. Plus, having just returned from Asia, the Chinese customers are less concerned about these issues than in Europe. So we have to consider our bigger markets' expectations and demands.
"Personally," he continues, "I would love the core collection's precious metals to be entirely Fairmined. But for now, it's a great communication tool to increase awareness. As soon as we have ensured a regular supply, we will broaden the collection. Simple economics!"
From the customer's perspective, you can already breathe easy across the board. Since 2018, Chopard has committed to source all of its gold from, if not Fairmined-certified ASMs, then one of two other traceable routes: small-scale mines participating in the Swiss Better Gold Association, or those channelled by the Responsible Jewellery Council. What's more, thanks to the custodial Scheufele dynasty's high-jewellery background, all of Chopard's gold alloys are forged in its own foundry in Pforzheim, Germany. Theirs is a closed-loop system, where as much as 70% of production waste (gold that has already entered facilities) is recycled, reducing dependence on freshly mined gold.
What's more, while the premium the customer usually pays on Fairmined gold is actually lower than you might expect, Chopard is continuing to absorb this premium entirely into its own costs. If that isn't a commitment to fairness, what is?
Your move, everyone else.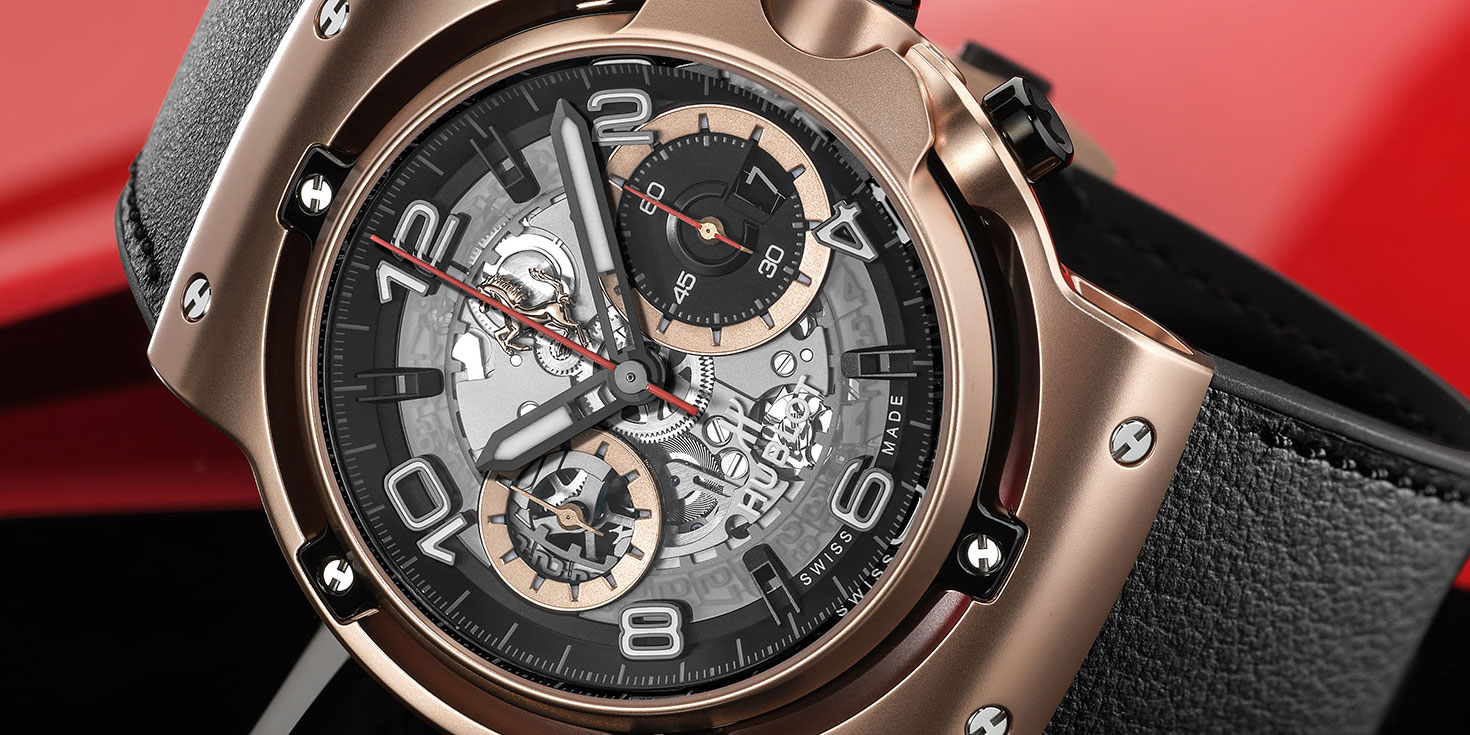 The definitive directory of what you should be wearing on your wrist right now.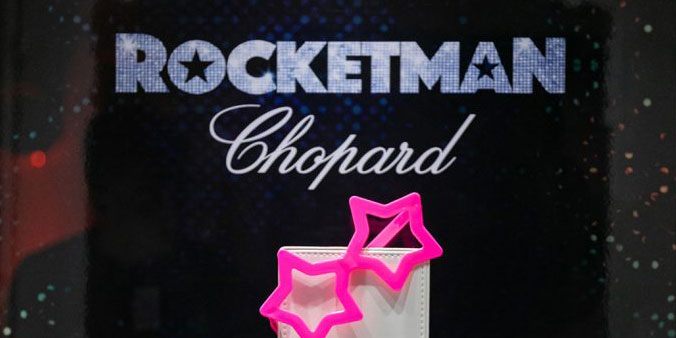 ROX celebrated Chopard's unique partnership with the Elton John Biopic ROCKETMAN with a touch of rock star magic.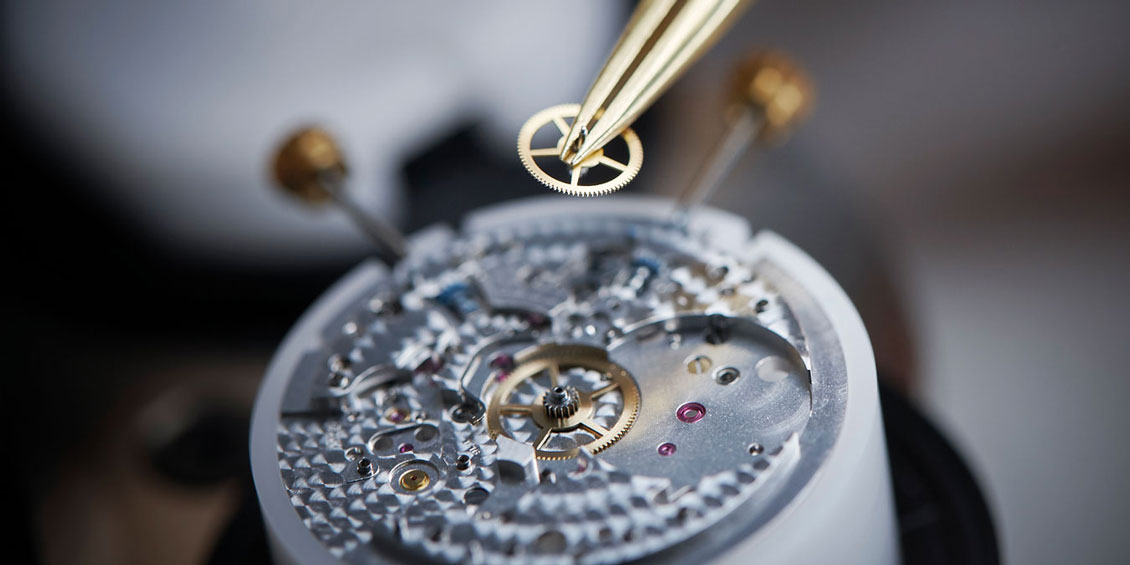 While its fabulous jewellery continues to pioneer sustainability on the red carpet, Chopard's elite Swiss atelier has transformed modern watchmaking in the past 20 years, masterpiece by masterpiece.