TINY SPARKLER
23rd June 2020
Chopard has long been associated with cinema but it was a personal friendship that sparked its latest on-screen presence. Words by Laura McCreddie-Doak.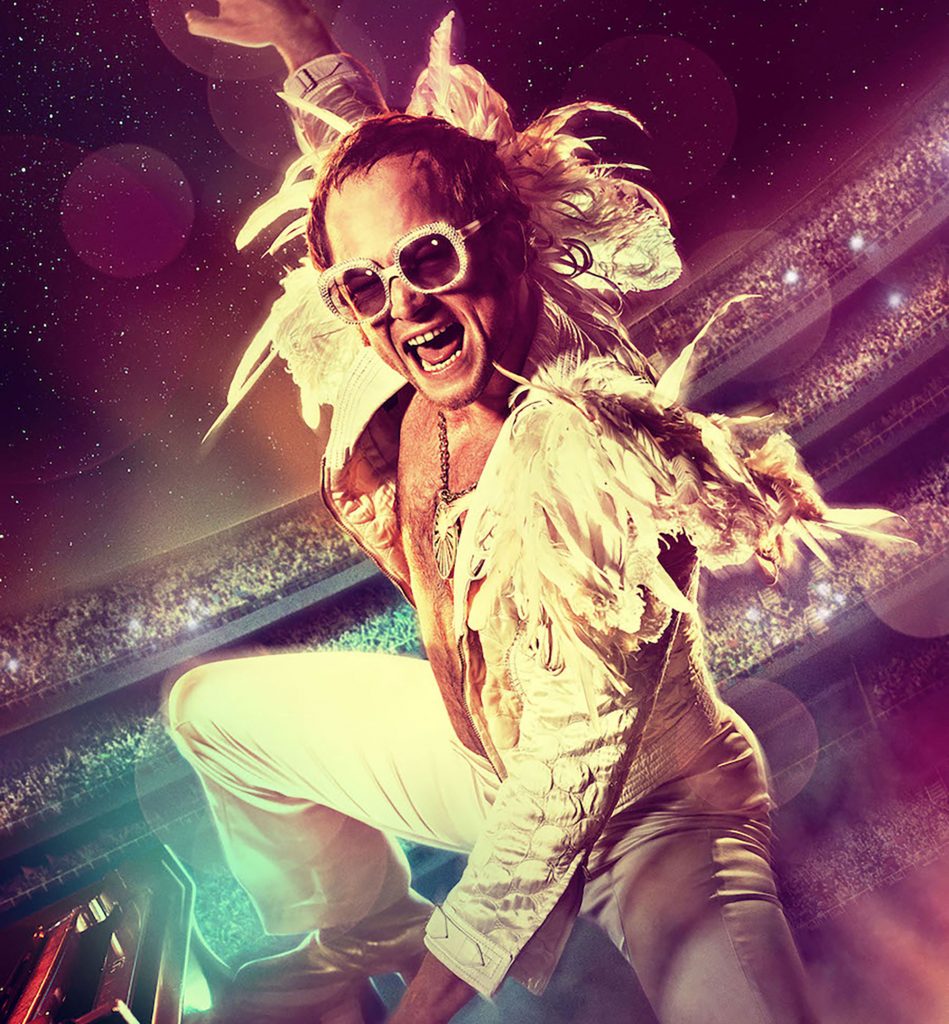 It was never going to be a restrained piece of cinema verité but Dexter Fletcher's latest fantasy-musical-cum-biopic based on the life of Elton John, Rocketman, was flamboyant even by the standards of the man himself.
From orange devil's outfit complete with resplendent red wings and Dodgers' kit entirely covered in Swarovski crystals to levitation, floating in water and full street-based dance numbers, it shows Elton's life in all its glitz, glamour and pain.
Key to turning the film's star Taron Egerton into one of the most ostentatious men in pop were the costumes, which were all down to one man. Julian Day. If you don't know his name you will definitely know who he has dressed.
He is the man who put Alan Partridge in a suede bomber for his big-screen turn in Alpha Papa; he got Chris Hemsworth looking 1970s-tastic for Formula One fun in Rush and he transformed Rami Malik into Freddie Mercury for this year's other breakout musician biopic.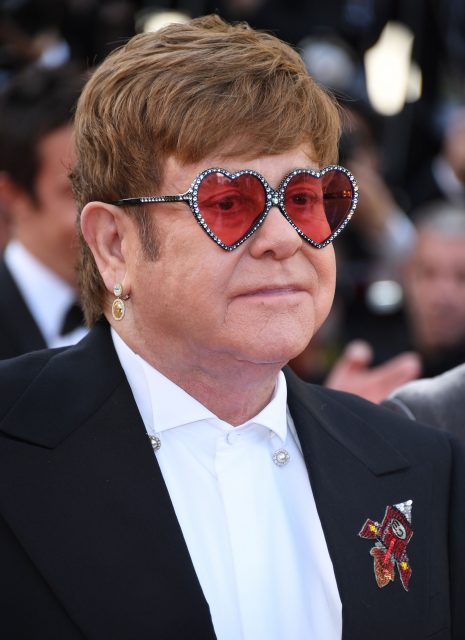 As opposed to making carbon copies of stage outfits as Day did for Bohemian Rhapsody, this time he was allowed to let his imagination run riot – seeking inspiration from the outlandish Alice in Wonderland-esque images created by fashion photographer Tim Walker and the staged hyper-surreal visions of David LaChapelle. He also got to rummage in Elton's closet as well.
"I've never seen so many Versace dressing gowns,' he said in an interview with Culture Whisper,  "That was interesting, because obviously the film isn't only about stage dressing, but also about his personal life. Just seeing those good few rails of them inspired me – and the dressing gown look ended up recurring throughout the film."
There was also around 40 different pairs of sunglasses and crystals, literally tens of thousands of Swarovski crystals.
"There would be sack-loads of them arriving every morning,' Day explained to Culture Whisper. 'I think the crystals added another dimension to the film. If I could find a place to put a crystal, I would put it there and I would still be putting crystals on things now if I could."
However, it wasn't just crystal that were there to make Egerton sparkle. Day also decided to work with Chopard on the jewellery; something that was aided by artistic director and co-president Caroline Scheufele's personal relationship with Elton himself.
We caught up with Caroline to discover more about the dazzling silver screen collaboration.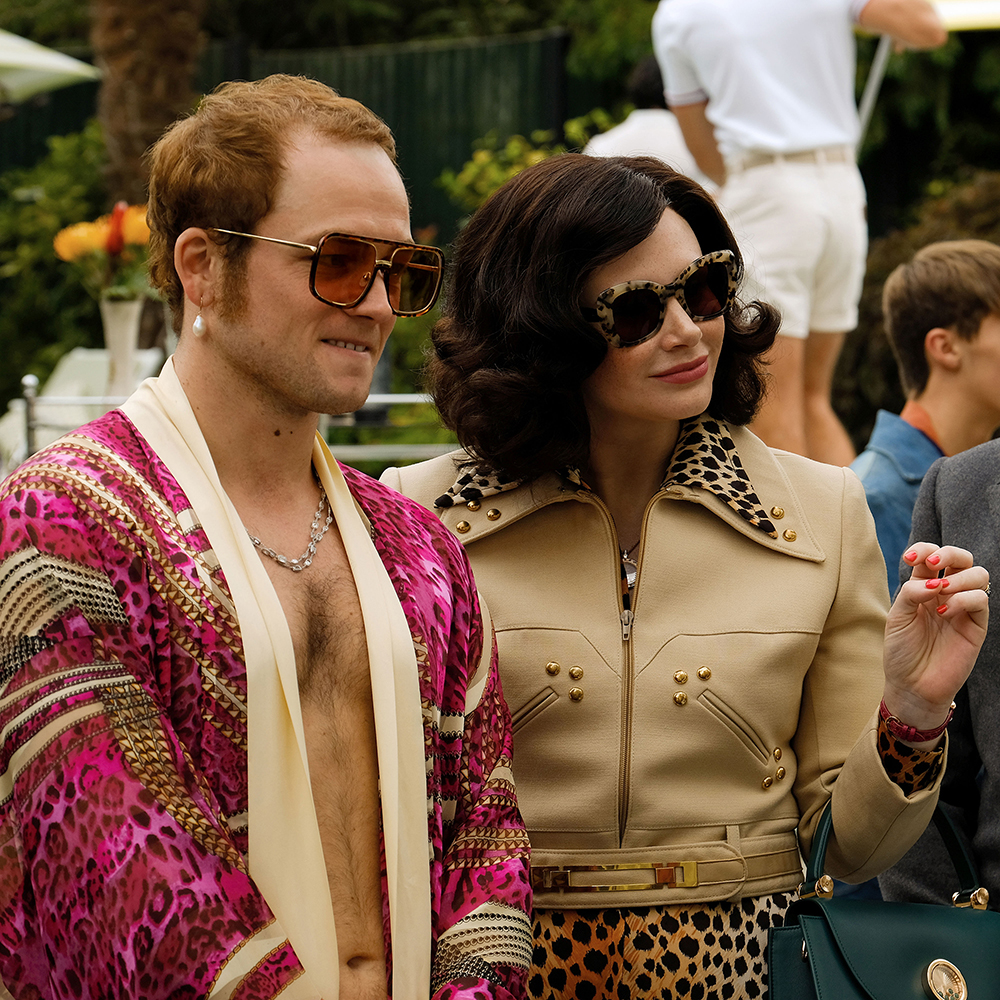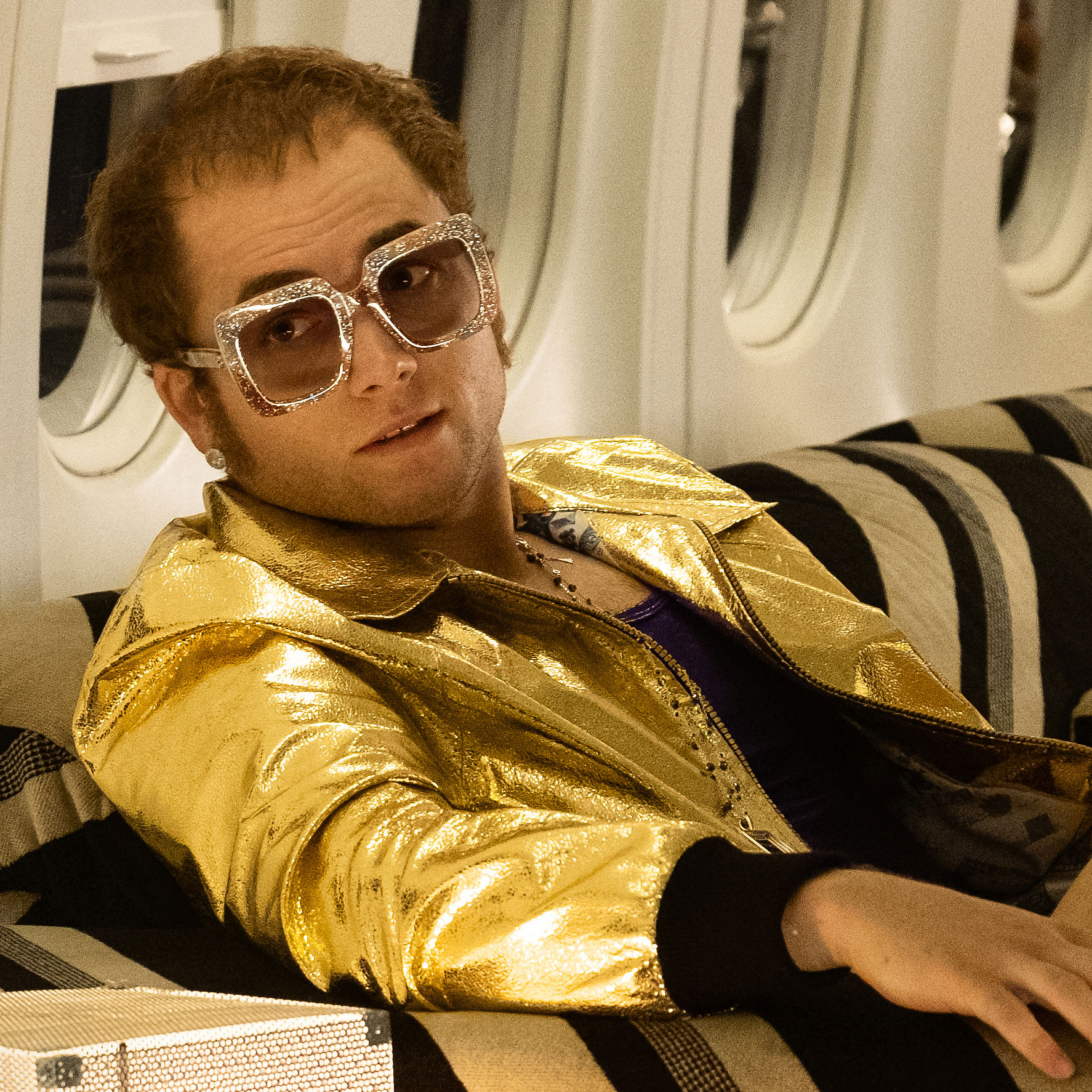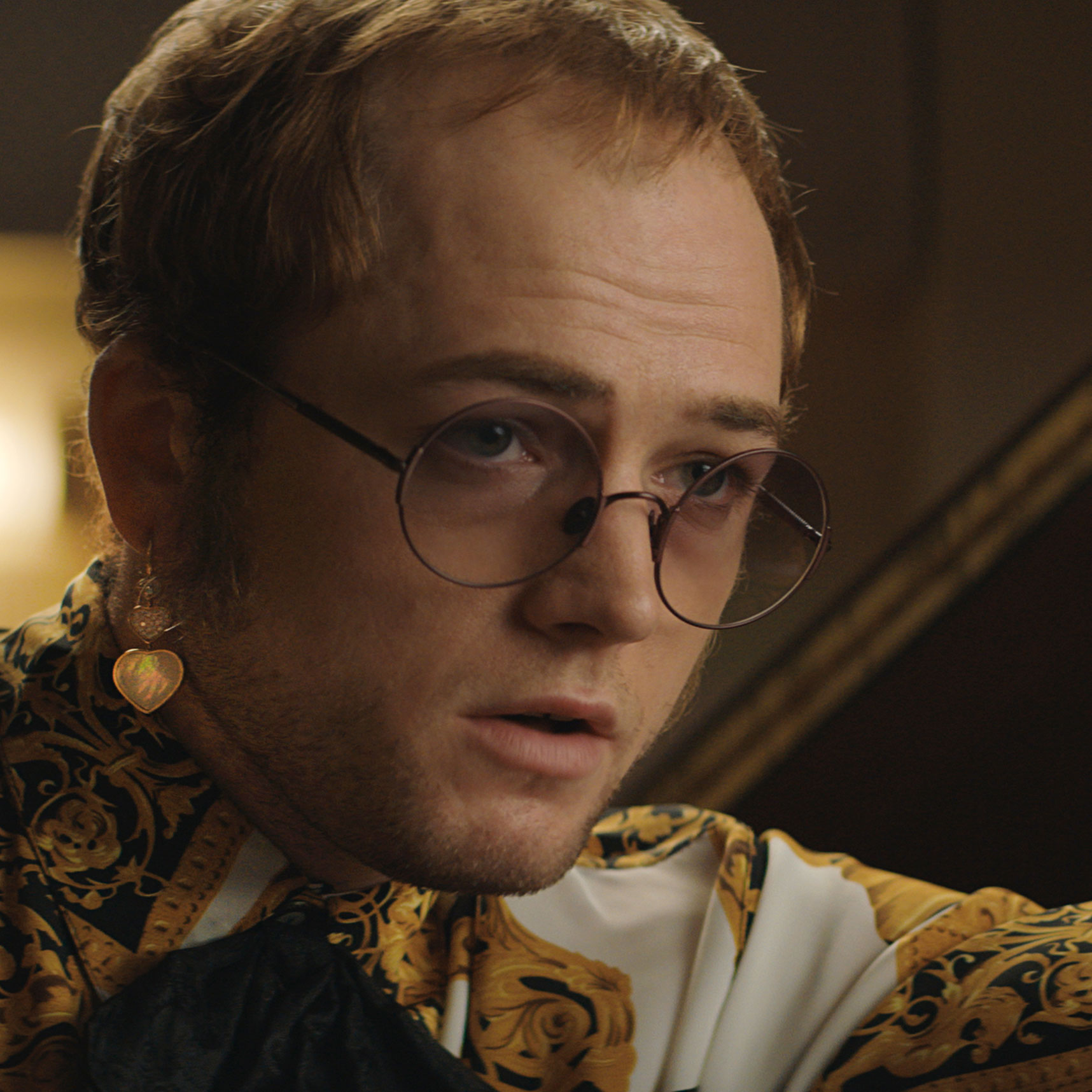 ROX: You are a personal friend of Elton – did you talk to him before choosing the pieces or did you just think "what would Elton have liked"?
Caroline Scheufele: Yes, Elton has become a very dear friend of mine over the years, so much so that we collaborated and released a watch collection in his honour a few years ago. He has become an inspiration behind several designs throughout the years. I think the Chopard pieces that were chosen for Rocketman represented perfectly the style and personality of the 'Elton' we know and love. So, I feel he was pleased with the pieces that had been chosen by costume designer Julian Day.
ROX: Were all the pieces in the current collection or did you have to design any for the film?
Caroline Scheufele: The pieces very carefully chosen were from different current collections. Some were totally unique, so it was truly special, for example, to see the Happy Spirit pendant being used on the official poster. It brought warmth to my heart every time I would pass by that image. The watch Taron Egerton offers to his dad in one scene is from the Imperiale collection, as well as the watch he wears in the final scene: "I'm still standing". This is one of the most iconic watch collections at Chopard. Also, through the movie, Taron wears many rings from the current Happy Hearts collection. They are new pieces but worked perfectly with Elton's flamboyant style in the 1970s.
ROX: The outfits in the film almost serve as a mirror to Elton's state of mind – did you want the jewellery to also become more flamboyant as the film progressed or did you have a different decision making process?
Caroline Scheufele: Of course, we wanted the jewellery to be as flamboyant as possible, as Elton's life journey progressed. That's why, at the beginning of his musical career, he was seen wearing plainer clothing with not much jewellery and, as the movie unfolded, we kept adding pieces. Jewellery was a way for Taron to immerse himself in the role of the Elton we think of today.
ROX: Was there a piece that you wanted to feature that didn't make the cut?
Caroline Scheufele: I would say, that during the filming, I was hoping the Happy Spirit pendant would be visible as, in my mind, it was such a key piece of jewellery for Elton's character. In real life, Elton John wore a very similar Happy Spirit pendant, so I was thinking it was just perfect. When I saw the costume the pendant would be worn with, I was worried it may not be visible enough. All my fears disappeared when I saw the poster: it was the major piece on it, we couldn't have hoped for a better one!
Chopard is available online or at  ROX Argyll Arcade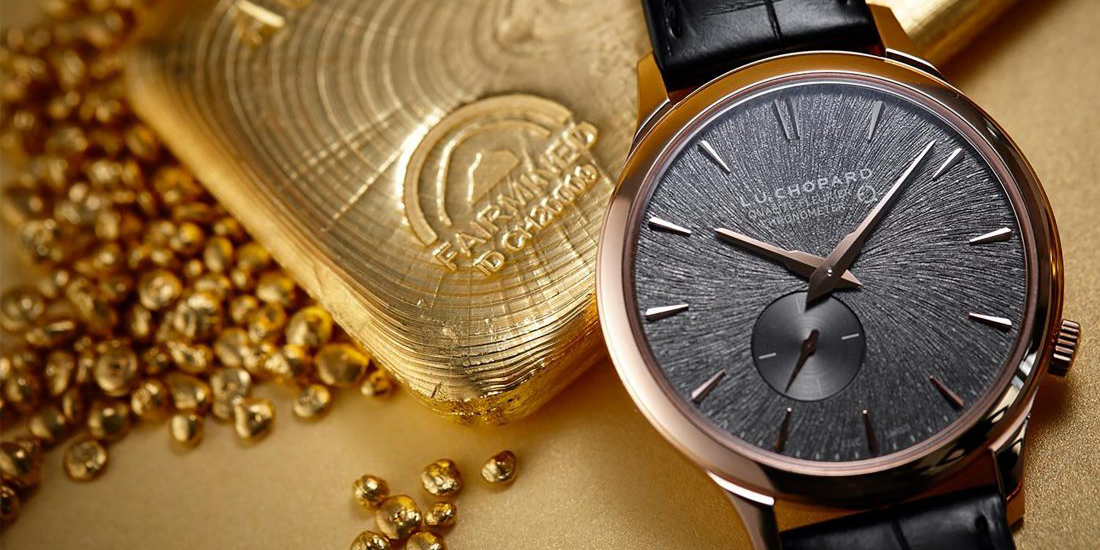 Precious-metal powerhouse Chopard is setting a shining example with its ongoing commitment to crafting watches (and jewellery) entirely from ethical gold.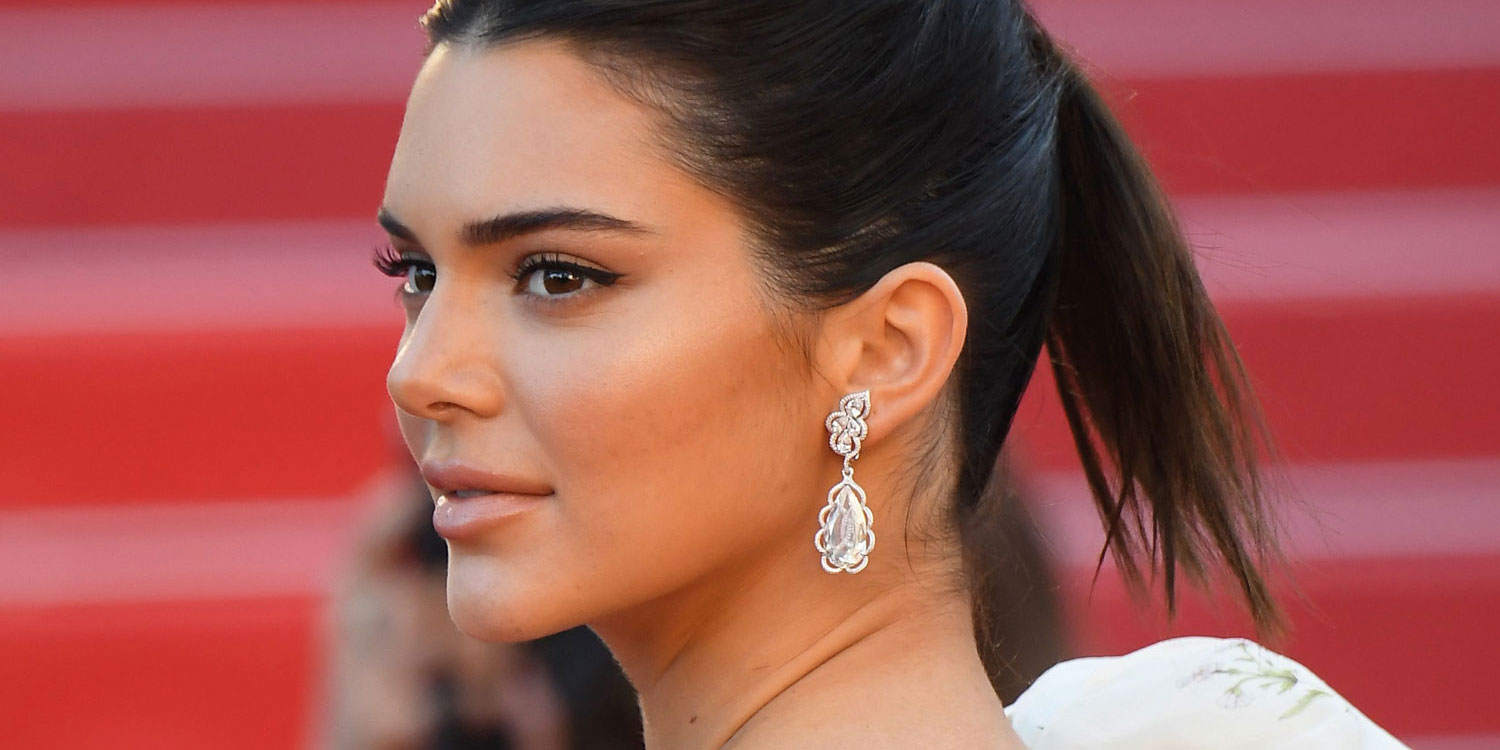 It is a brand built on a succession of men but today's greatest influence on the Swiss watch and jewellery brand is one woman – Caroline Scheufele.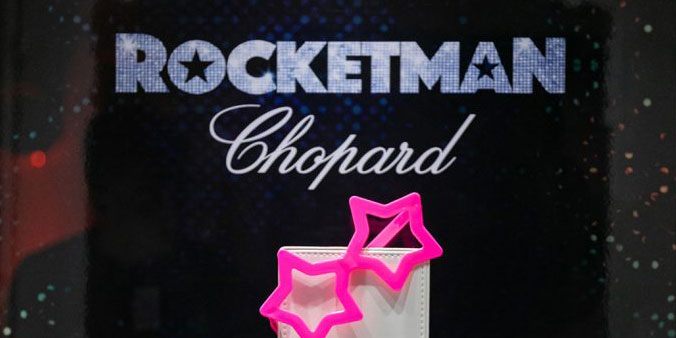 ROX celebrated Chopard's unique partnership with the Elton John Biopic ROCKETMAN with a touch of rock star magic.