BREMONT ON HIGH
24th November 2021
Britain's biggest watchmaker reaches higher altitude still, cutting the ribbon on 'The Wing' and fuelling hope for our once-world-renowned industry. Words by Alex Doak.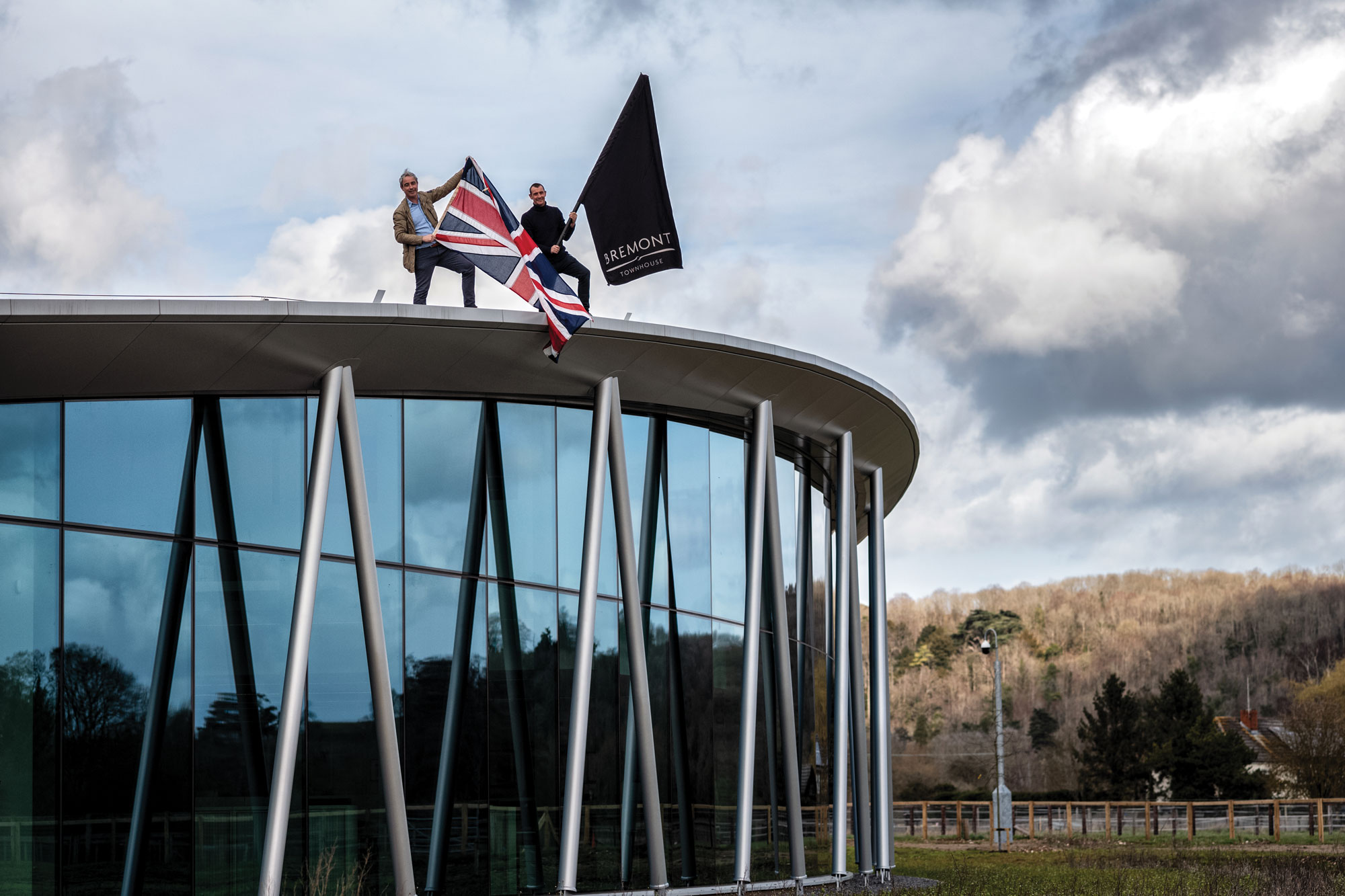 They've come a long, long way from your correspondent's first encounter with piloting brothers Nick and Giles English back in 2007, on a picnic bench outside the canteen of North Weald private airfield in Essex. Back then, it was a velvet-lined tray of four watches, three cups of tea and a Kit-Kat. Today, take your choice of six velvet-upholstered bar stools and a fridge full of Gusbourne sparkling white, as you relax after a tour of the new Bremont Manufacturing and Technology Centre, aka 'The Wing'.
Representing 19 years of raw, irrepressible ambition, not to mention significant upgrades to a long-in-the-tooth trade long dominated by the closeted Swiss, The Wing is an end-to-end mechanical watch manufacturing to rival the Jura's finest. Bremont's signature 'Trip-Tick' steel cases are engineered from raw metal bars on the CNC machining floor (five machines, each yours for around £650,000), meeting their chronometer-grade mechanical innards along a succession of finishing and assembly workbenches, at the hands of top-grade, tweezer-wielding watchmakers.
Not only that but an on-site boutique and aforementioned hospitality space, bedecked with Mayfair-worthy élan, only spiked with boyish, Biggles-worthy décor that speaks of the brand's partnerships with Jaguar (see E-Type bonnet strapped to the lounge wall), Martin-Baker ejector seats, Williams Racing (an actual F1 car) and, well, good old Blighty herself – a red telephone box out front.
This is a state-of-the-art facility for manufacturing the reborn mechanical wristwatch, the likes of which hasn't been seen here in the UK since the 1970s, when electronics had us believing springs and levers were done for. Nothing less than £20 million and 35,000 square feet's worth of purpose-built, industrialised horology, housed in what can only be described as an architectural aerofoil, arcing elegantly from the bucolic Oxfordshire's landscape.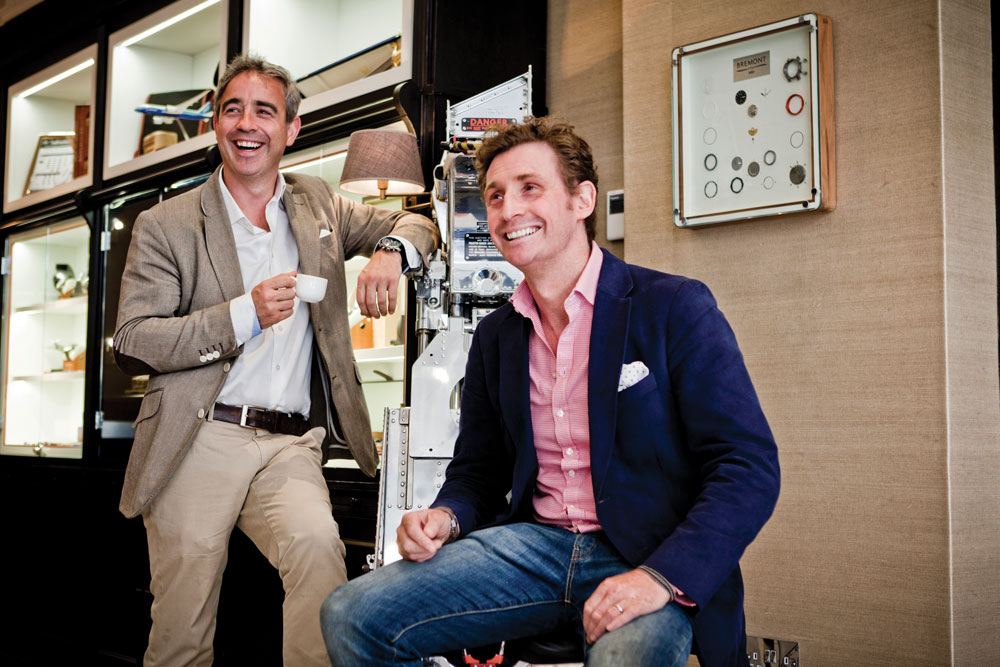 Sitting on the edge of Henley-on-Thames, where the irrepressible English brothers founded Bremont in 2002, it was designed by Spratley & Partners on a former piggery, with strong eco-credentials such as a living roof, helping to blend the requisite glass and steel into the landscape, plus recycled air heating system. A big leap from the oak-framed barn Jeremy Spratley designed nearby for the brothers ten years ago (quickly outgrown), and a country mile from the days of catering a la Nestlé.
Despite GB's disparate enterprises in watchmaking – not least that of the Isle of Man's Roger Smith who perpetuates his mentor George Daniels' legacy of 'purist', hand-made English horology – the Bremont story is a long time coming. Switzerland may have copied, then improved and marketed it toward justifiable market dominance, but we're talking a very British trade. Every major escapement design and around three quarters of related innovations came from these shores.
With his extravagantly complicated mechanisms, John Harrison showed that it was possible to design a timekeeper that could be used on rough seas to determine your east-west bearing within a few miles, winning the £20,000 'Longitude Prize' as a result. His watchmaker colleagues then faced the challenge of achieving the same result by simpler, cheaper and more conventional means – and succeeded magnificently.
Starting around 1750, British marine chronometers were the world's best. Even the cheapest British pocket watches enjoyed an excellent reputation and their makers' names have become legend: Thomas Tompion (1638-1713) being rightfully considered the founding father of British horology, pioneering the 'cylinder' escapement. Thomas Mudge (1720-1794) was sometimes called the 'English Breguet', inventing the jewelled-lever escapement and leap-year-proof 'perpetual calendar. Then along came John Arnold and Thomas Earnshaw, whose genuinely practicable marine chronometers ensured Britannia ruled the waves well into the 19th century, earning remunerative encouragement from Parliament and priceless endorsement at the hands of Captain James Cook on his second voyage of 1772.
"we've always set our sights on bringing watchmaking home and it became the focus of our adventure"
Earnshaw also designed excellent 'deck' watches kept in officers' pockets aboard ship; nearly as precise as the bridge's marine chronometer, suspended perfectly flat on gimbals in a wooden case. A few of these watches have survived and after more than 200 years still achieve daily rates of one second. Which is 'precisely' the nature of watch manufacturing that Bremont seeks to reestablish on these shores: reliable, exquisitely engineered chronometers for the 21st century's multitudinous breed of explorer, be they nautical, aeronautical, Alpine or sub-aquatic.
"Manufacturing takes considerable time and investment to get right," extols Nick English, Giles' younger sibling. "However, we've always set our sights on bringing watchmaking home and it became the focus of our adventure.
"So here we are at the next bend in the road of that journey."
Over 14 years ago, Bremont was entirely dependent on its Swiss partners for the supply of mostly chronograph movements, and most everything else. While still necessarily doing so for components like dome crystals, wheels, jewels etc., the 'British' value is being upped exponentially in terms of raw manufacture, on top of the brand's brilliant conception, strategic allegiances and occasional innovations (the Martin-Baker shockproof technology and 'Roto-Click' inner bezel notable amongst them). They're hovering around 10,000 per year now, but The Wing could take them all the way to 50,000.
As newly installed engineering maestro-cum-managing director Chris Reynolds attests, "To reinvigorate British watchmaking is the snappy, slightly simplified tagline. The truth is there are a number of wonderful boutique watchmakers doing some incredible things on these shores, but nobody quite like what we are already doing.
"In fact our current facilities and certainly our ambitions extend far beyond what many of our Swiss counterparts are doing."
Tally-ho, chaps, chocks most definitely away.
If you find yourself down South, do book a hosted tour of The Wing. Every penny of your £25 ticket goes to the Jon Egging Trust, a charity supporting vulnerable young people set up in honour of the Red Arrows pilot who died during a tragic display accident in 2011. (And if you ask nicely, you might even get a Kit-Kat.) bremont.com/products/the-bremont-tour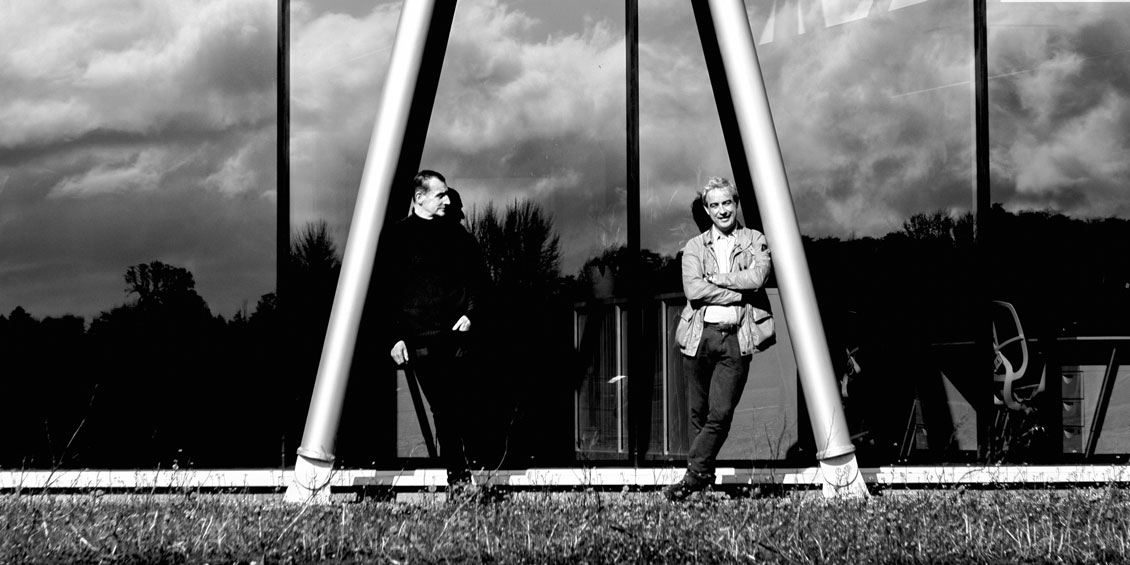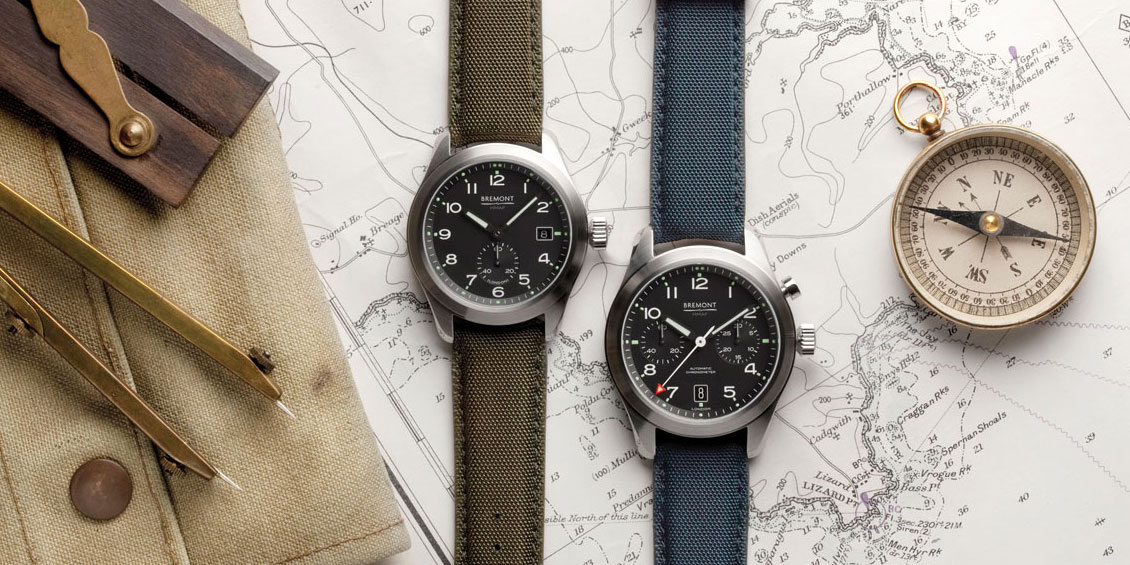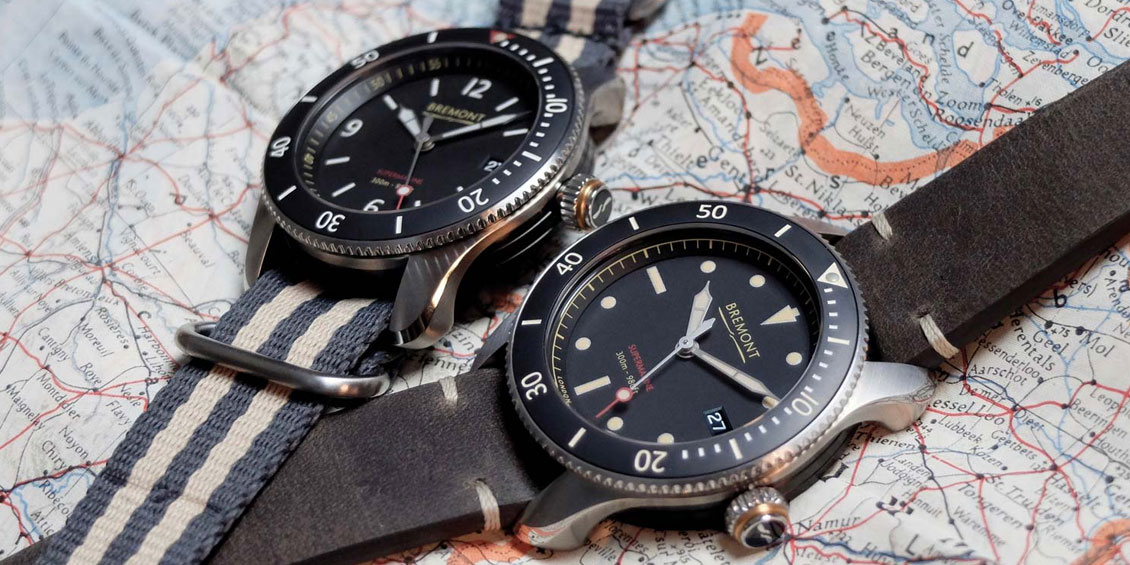 Out of the blue and against all odds, British upstart Bremont is keeping time everywhere from the cockpits of F-18 Hornets to one-man tents at the South Pole, with a ripping yarn straight from the pages of Boy's Own.