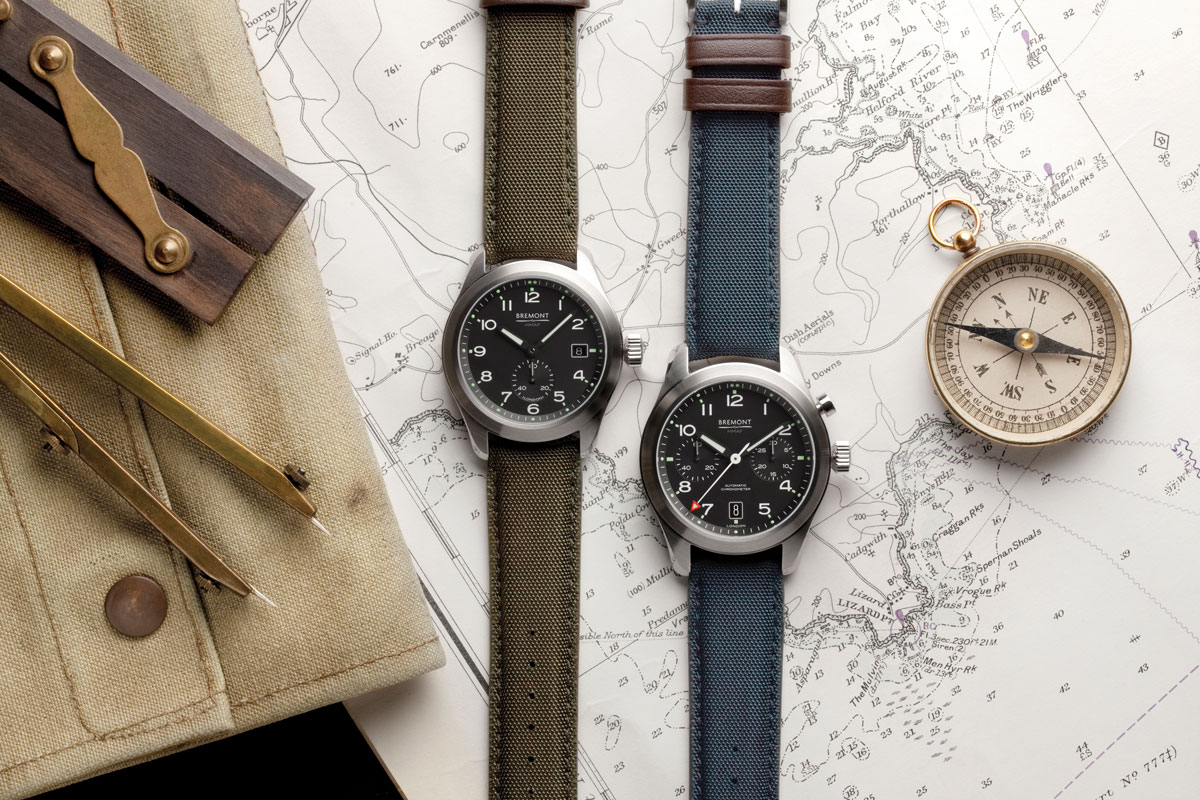 After years of building an unofficial reputation as supplier to countless elite squadrons across the globe, Britain's Bremont has now earned unprecedented recognition from our own Ministry of Defence: it is now the sole luxury watch producer approved by all three of Her Majesty's Armed Forces. Not only does this mark the first time a watchmaker can legitimately use the signs, symbols and Heraldic Badges of all three services (engraved on the caseback of all three new launches) but also the first time civilians can purchase official 'Bremont Military' timepieces – previously the reserve of F-15, Typhoon or Stratotanker pilots wanting a liveried watch to call their own.
The 2019 'Armed Forces Collection' draws direct inspiration from the original 'Dirty Dozen' – a strictly specified 'Watch. Wrist. Waterproof.' commissioned out by the MOD to 12 separate Swiss watchmakers in the last knockings of WWII. The time-only 'Broadsword' (Army, pictured left), 'Arrow' monopusher chronograph (RAF, right), and Argonaut diving watch (Royal Navy, not pictured) all share those essential militarywatch tropes traceable to the W.W.W. of 1944: no-nonsense, high-vis white-on-black styling, precision timekeeping, decent water resistance, and a ruggedly built steel case. If it's up to the standards of the British military, spanning land, sea and air, it'll certainly do for you.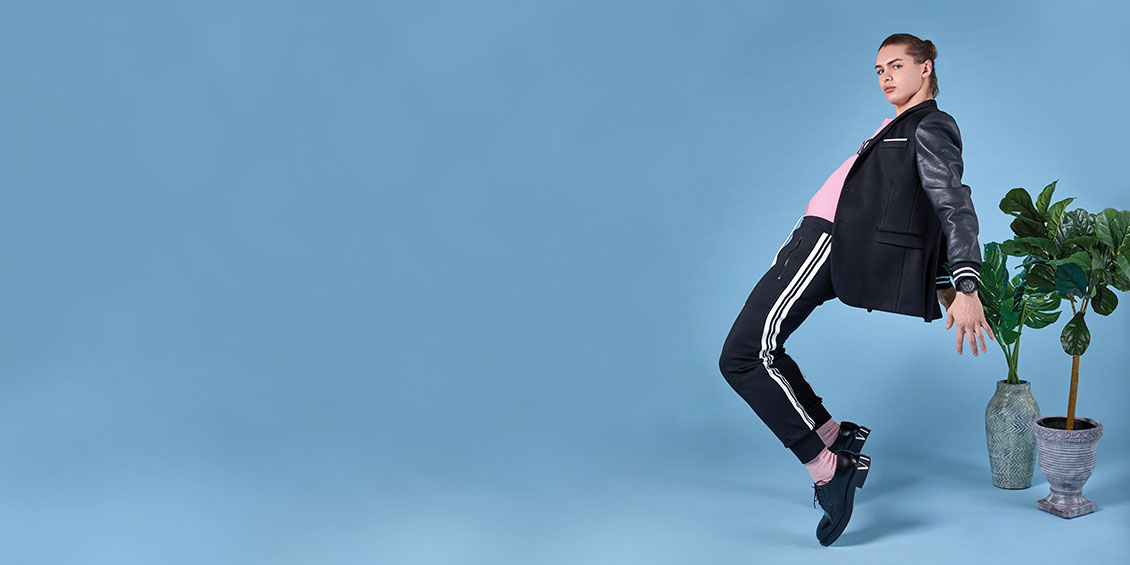 Step into a world of Diamonds & Thrills with the latest edition of ROX Magazine.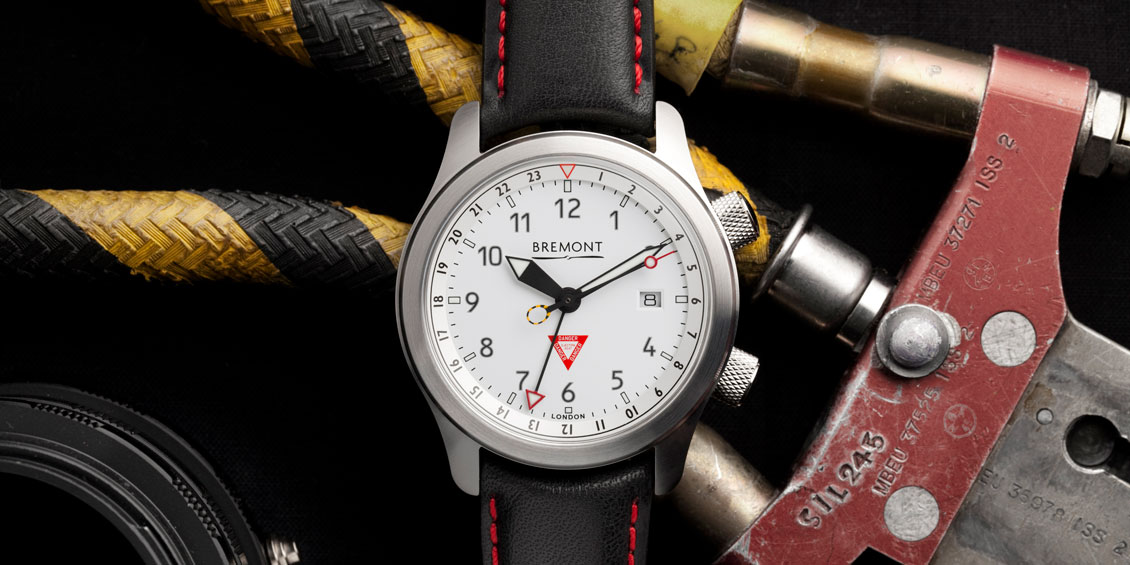 Since it was established in 2002 Bremont has proudly played a pivotal role in putting British watchmaking on the map from its headquarters at Henley on Thames. It was in 2002 that brothers Nick and Giles English were inspired to embark on a remarkable journey to create impeccably crafted mechanical watches.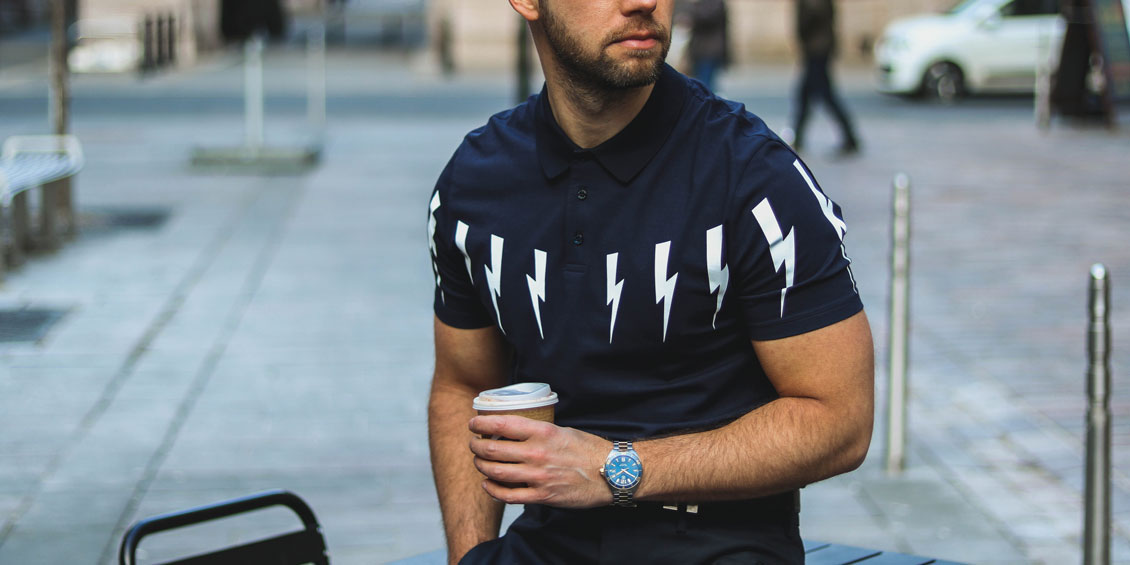 They say time waits for no man and that's certainly the case with luxury and designer watch designs. Forever evolving, the world of mens watches is fast-paced. Yet, one thing remains the same, ROX's commitment to provide mens designer watches with expert craftsmanship.