GILES ENGLISH, CO-FOUNDER AT BREMONT
23rd March 2021
The sky is the limit for Bremont as co-founder Giles English announces the opening of the brand's new manufacture facility, partnership with Williams Racing and a trio of new timepieces.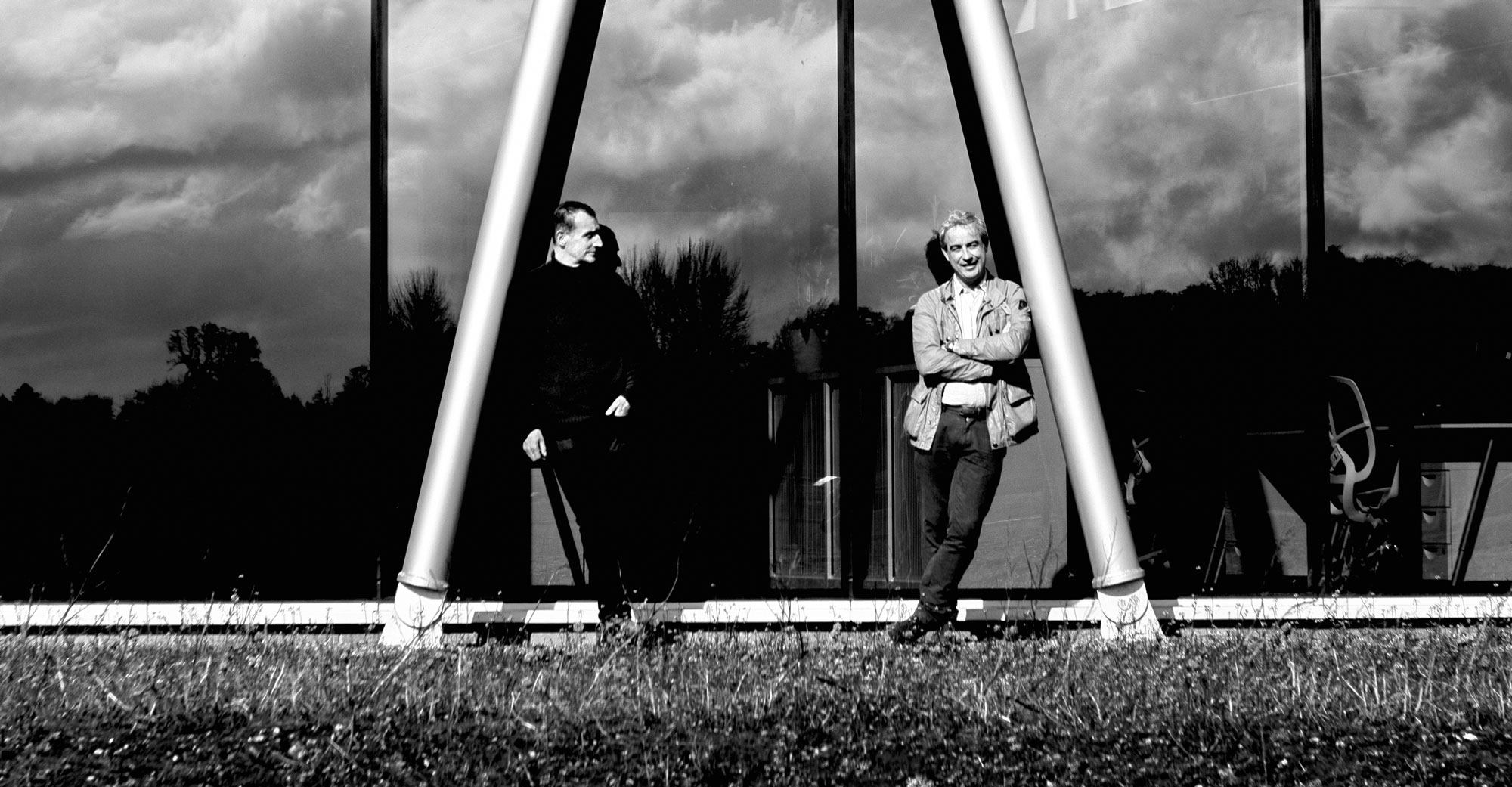 The world might have felt like it had come to a stand-still for most of us over the last 12 months but for Bremont time has done anything but stop.
From opening the doors to a new wing shaped facility in Henley-on-Thames to forging a partnership with Williams Racing and developing three new timepieces the pandemic hasn't put the brakes on Bremont.
"We've come a long way but we've got a long way to go," co-founder Giles revealed.
And that sums up the pioneering spirit of the British band.
Continually forging ahead with a determination to secure the future of luxury watchmaking in the UK, it's safe to say that it's always a safe bet to expect the unexpected from the Bremont team.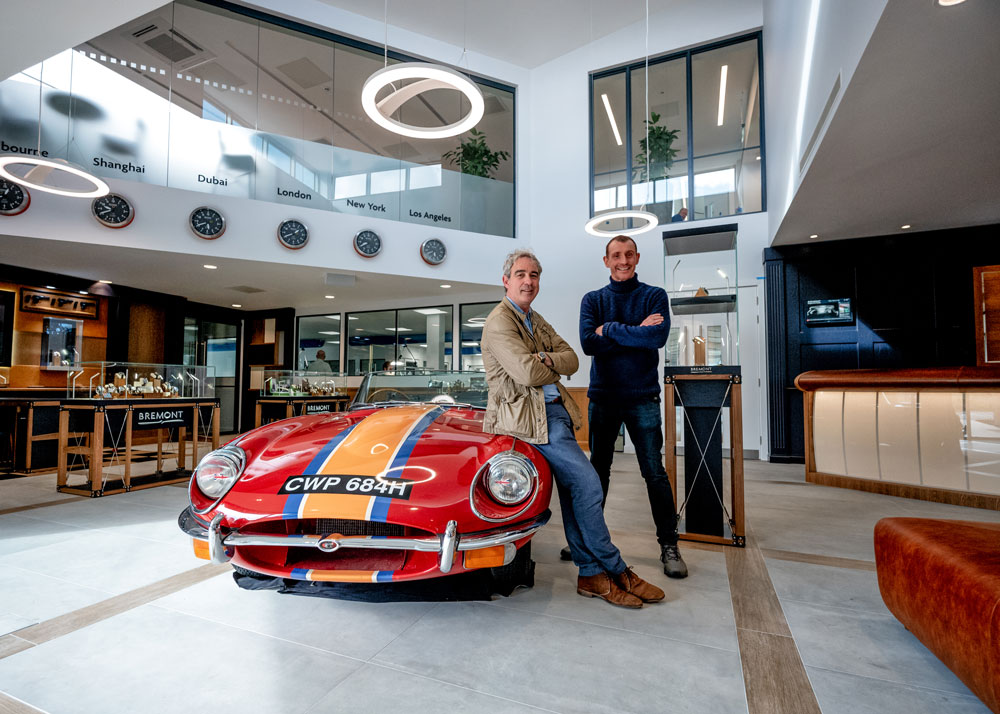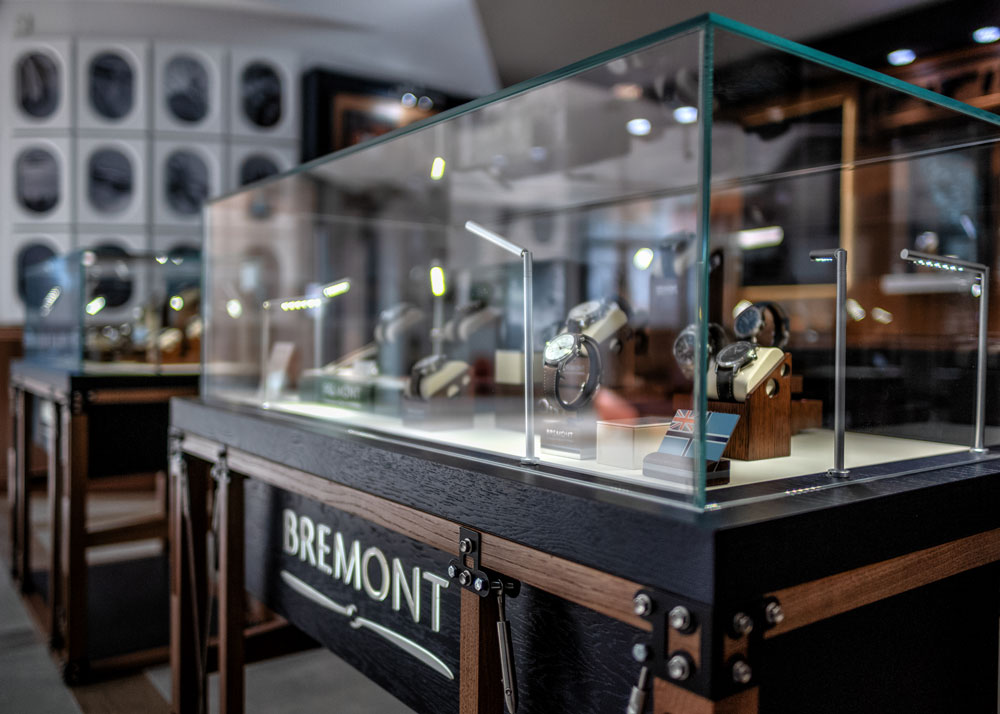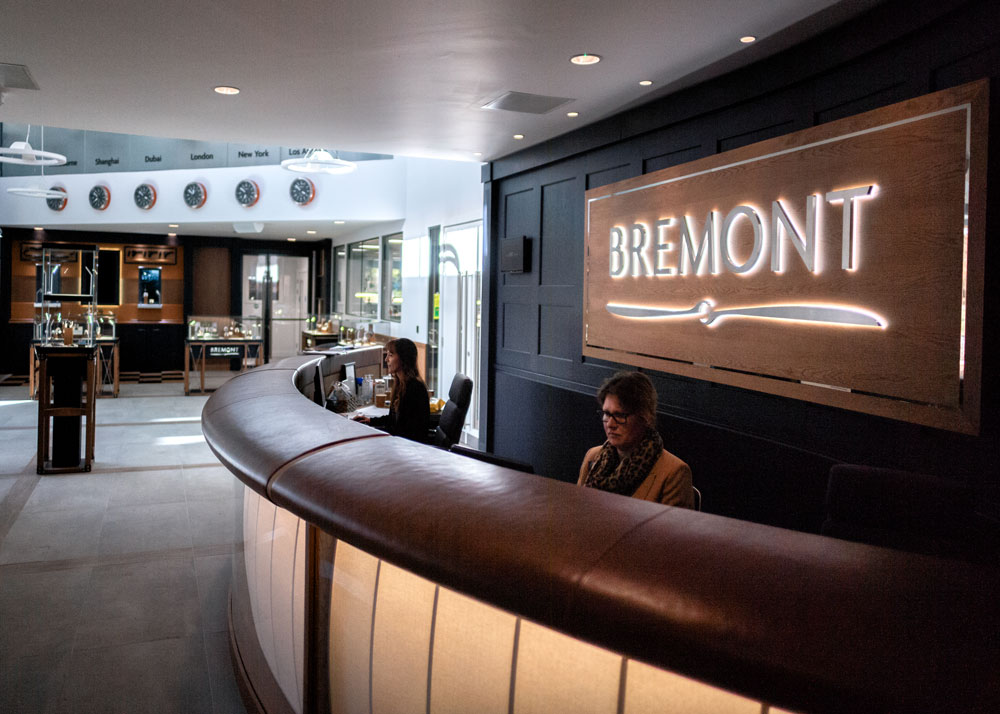 THE NEW HOME OF LUXURY BRITISH WATCHMAKING
But that's not to say that the last year hasn't had its challenges for the tight-knit team.
"It's not been the easiest year but it's given us the opportunity to step back for what has been a mammoth year for us," Giles said.
"We've been planning this new site for four to five years through planning and development and COVID pushed us back by at least six months, but it's given us time to get it right."
The dream of taking luxury British watchmaking under their wing has literally become a reality for Bremont founders Nick and Giles as they unveil their new facility on Henley-on-Thames.
The new HQ is a 35,000 square foot wing-shaped architectural triumph where fans of the brand can discover what really makes Bremont tick.
Giles continued: "You can come in and live the brand.
"You can go from machining metals and seeing bars of steel going in, to watchmaker's moving and assembling to looking at our store, seeing the watches and the history of Bremont as well.
"We just wanted a place for watch lovers to come and you're all welcome and all your customers and Bremont owners. You've got to come down and see."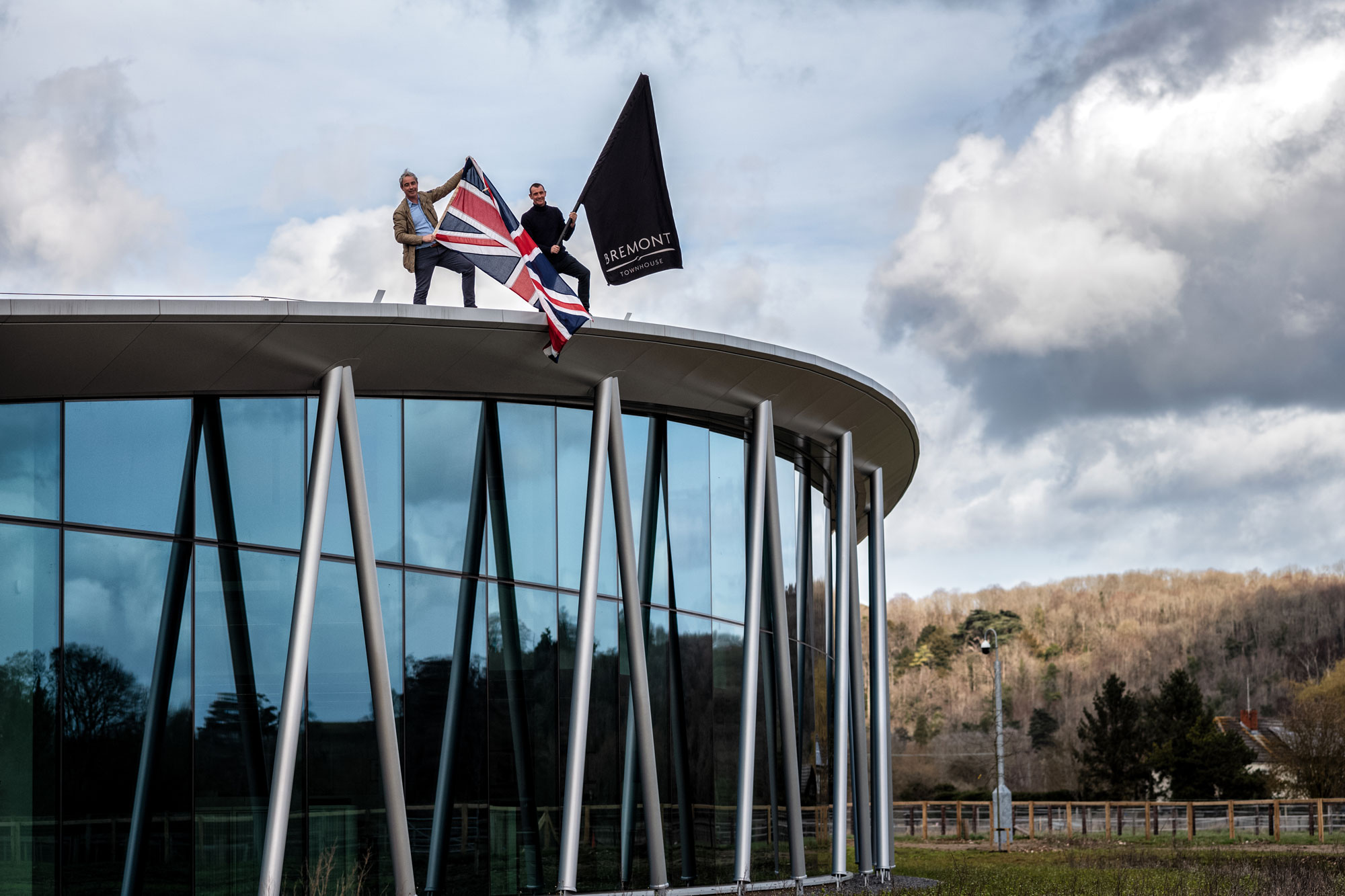 CREATING A LEGACY
Think of a luxury watch brand and for many a Swiss watch might be the first thing to spring to mind – that's something the Bremont brothers are beginning to change.
Armed with a determination to breathe a fresh lease of life into the world of luxury watch making on UK shores has long been a passion for both Nick and Giles since launching in 2002, with the new facility offering greater opportunity to put British watchmaking firmly on the map.
"The Swiss took over the industry from the British though two world wars, we lost it, and they will always be the dominant force," Giles admitted.
"When we started there were 750 Swiss watchmaking companies and we were the only company with made in England on them you could buy around the world.
"We've got some brilliant craftsmen and have every potential to grow that but you have to do things differently."
Investment has been the key to success for Bremont but manufacturing to scale can be a challenge on these shores.
He continued: "We've always had this strategy if we could manufacture more in the UK, even if it's all our leather watch wallets get made in Manchester, trying to find suppliers and treatments for our cases whether it's crystal or whatever. We need the supply chain to grow greater so I don't need to keep going back to Switzerland for that resource, so it's just going to take time.
"I think there's an appetite for something different and if you think even with all this investment the number of watches we make are tiny compared to the big boys and the big boys are generally owned by the groups which is a different beast.
"We just want our little space in the market."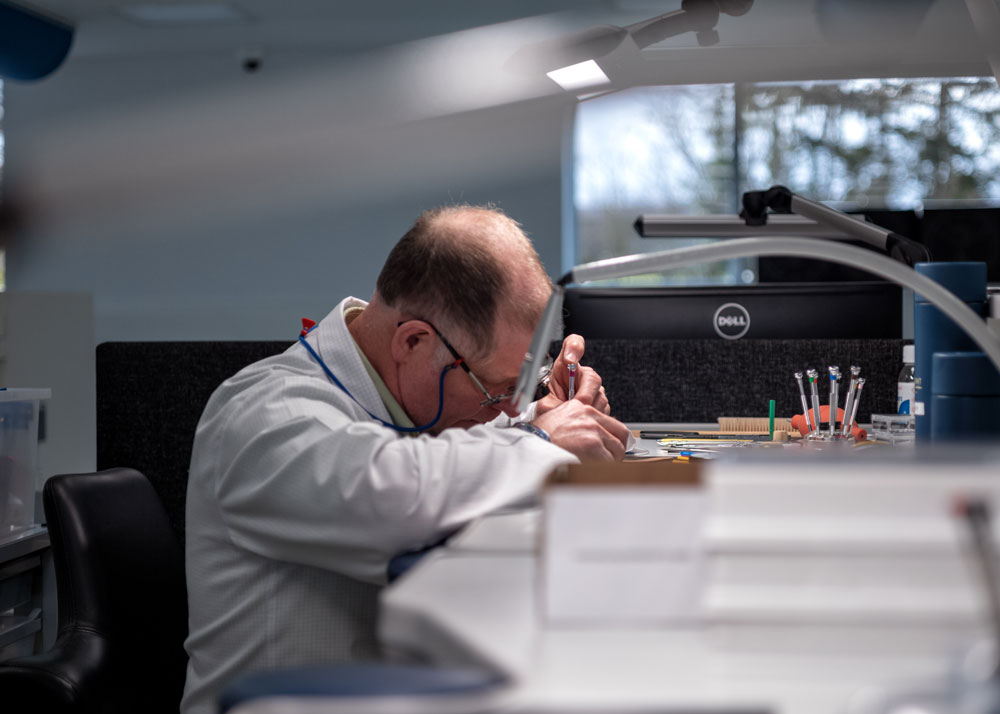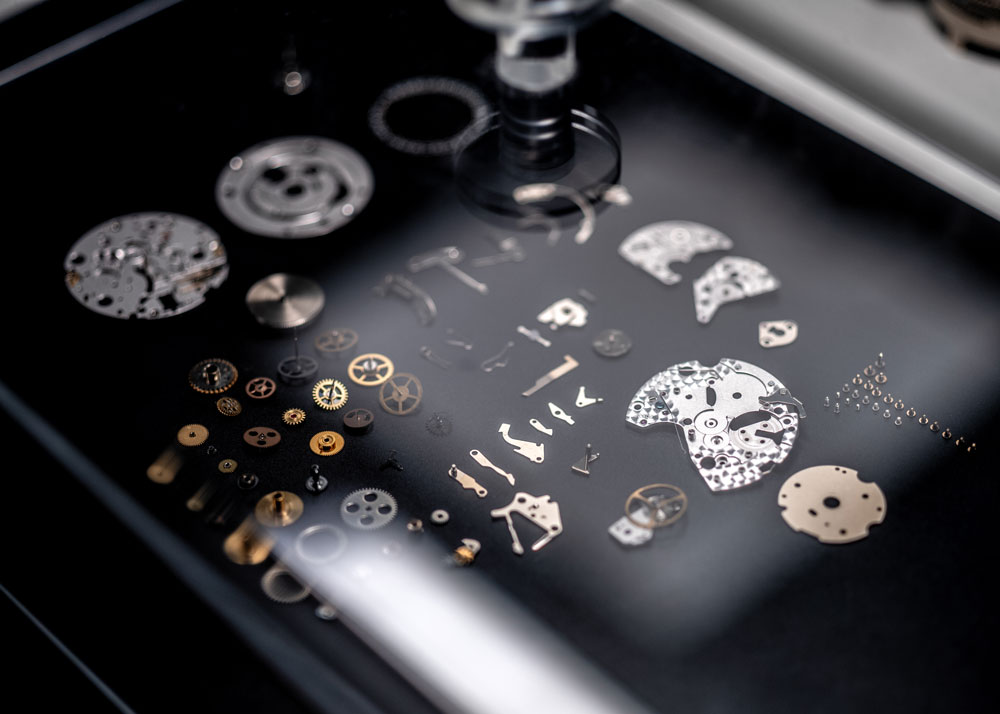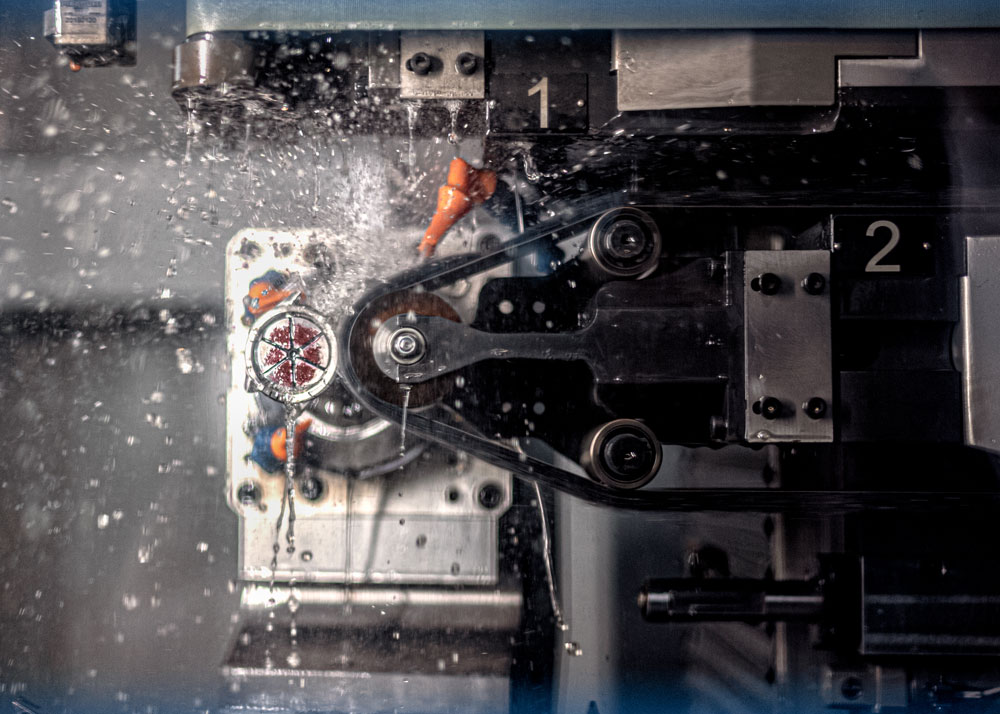 FAMILY MATTERS
For Giles and his brother part of securing that space is remaining hands on.
Not simply faceless founders of the brand, they remain involved in all aspects of the brand and continue to design the watches together.
There's no honesty quite like that shared between brothers and Giles heralds this for the success of the brand so far.
"Often with business partners you never say what you really mean because you're worrying about upsetting and that little thing grows and grows to a big issue, whereas Nick and I are quite happy to take it out in the open," Giles revealed.
"To share this journey with a family member has been lovely but it's not just a family business. We've got people from all different walks of life and all skillsets doing a brilliant job here and they're along for the ride as much as we are and are as responsible for success as much as we are."
However, there's one man who has played an integral part in instilling a hard work ethic and forward thinking attitude of Bremont – Euan English.
Continually inspired by their father's can-do approach both Nick and Giles credit Euan for teaching them that nothing is impossible.
Speaking of his late father, Giles said: "The way we got into this business is through my dad and his passion for watch and clocks.
"He was this amazing guy, a PhD aeronautical engineer from Cambridge who just had this incredible ability to pick up anything in a workshop and build it. Whether it was a plane, we lived on a sailing boat as kids; he just had so much energy.
"So it was very much just go and do it, nothing is impossible; it just takes a lot of hard work and time.
You just need massive patience to build a business, it doesn't happen overnight and if you do you'll never do a good job of it."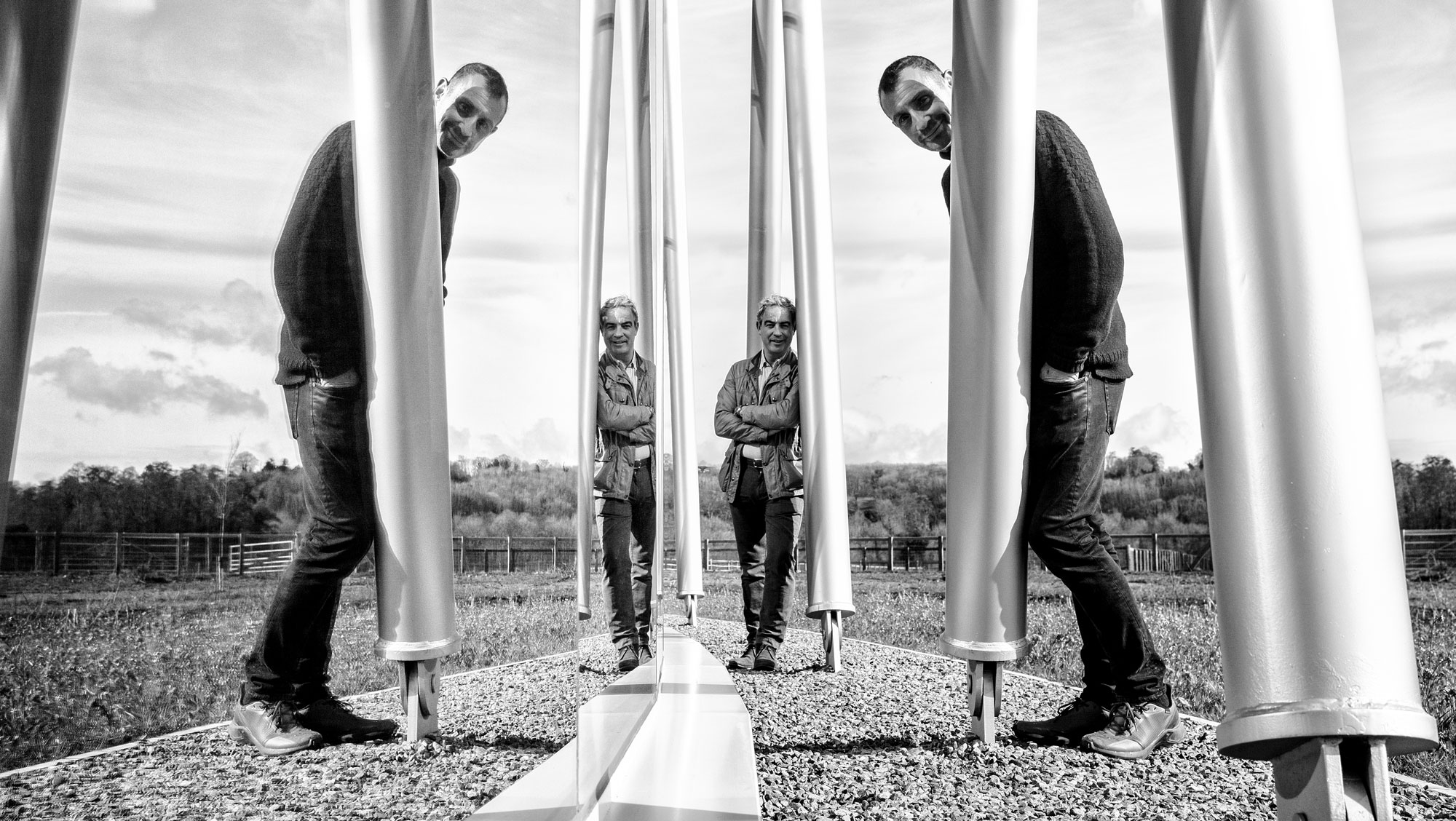 NEW PARTNERSHIP IS ON TRACK
The last 12 months have also seen Bremont announce a new partnership with Williams Racing.
Two feats of British engineering excellence join together in the high-octane partnership that sees Bremont become the official timing and watch partner of Williams.
The partnership draws upon the many similarities of the two brands, with a clear focus on precision and innovation allowing for collaboration on a deeper technical level.
Bremont's move to its new state-of-the-art Manufacturing and Technology Centre, which marks the start of a new era for British watchmaking, is perfectly timed to enable a knowledge sharing focused around their respective CNC machining capabilities.
Williams race drivers, George Russell and Nicholas Latifi, proudly wear their Bremont watches along with other senior members of the team.
"Williams are based just down the road from us in Oxford and it's just a really lovely partnership," Giles continued.
"There's a bit of a technical sharing going on. We are, in our manufacturing set up, operating machines that are some of the most complicated you can buy and a lot of our guys are from ex-formula one, ex-medical instruments, ex-aerospace, so it meant we could do a share of information and it's been lovely to be able to work with Williams on that.
They're all wearing the Alt-1 Z blue world timer and we have some branding with them as well, so that'll be a fun relationship for us to have with them.
"It's exciting and it's lovely to see your name on the side of a formula one car as well – and I live very close to Silverstone so it's all very close to home."
You just need massive patience to build a business, it doesn't happen overnight and if you do you'll never do a good job of it."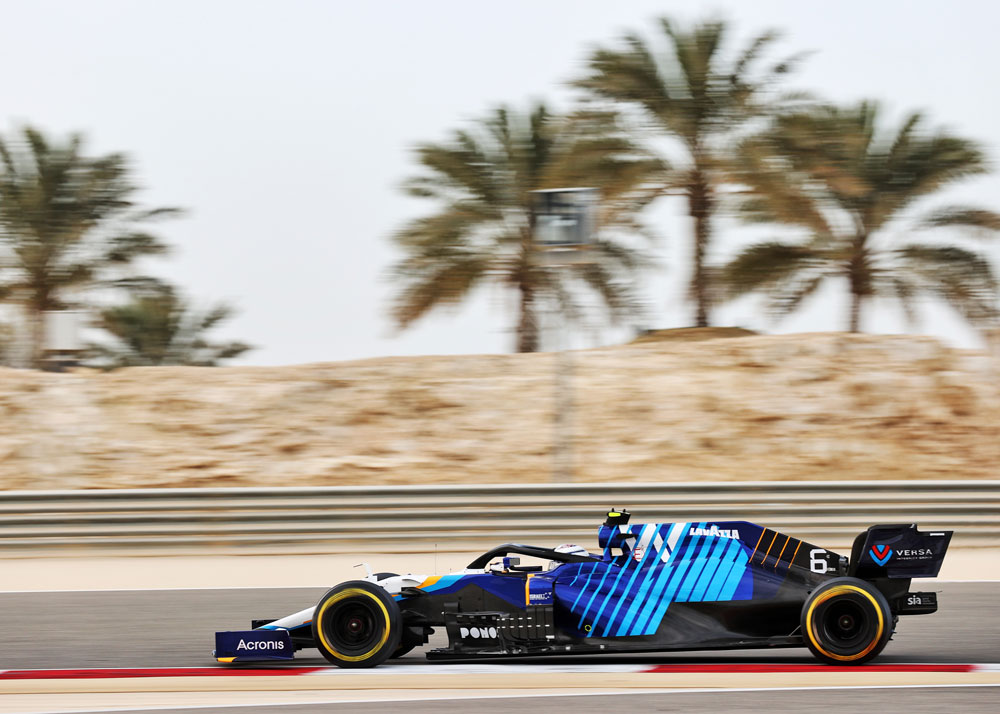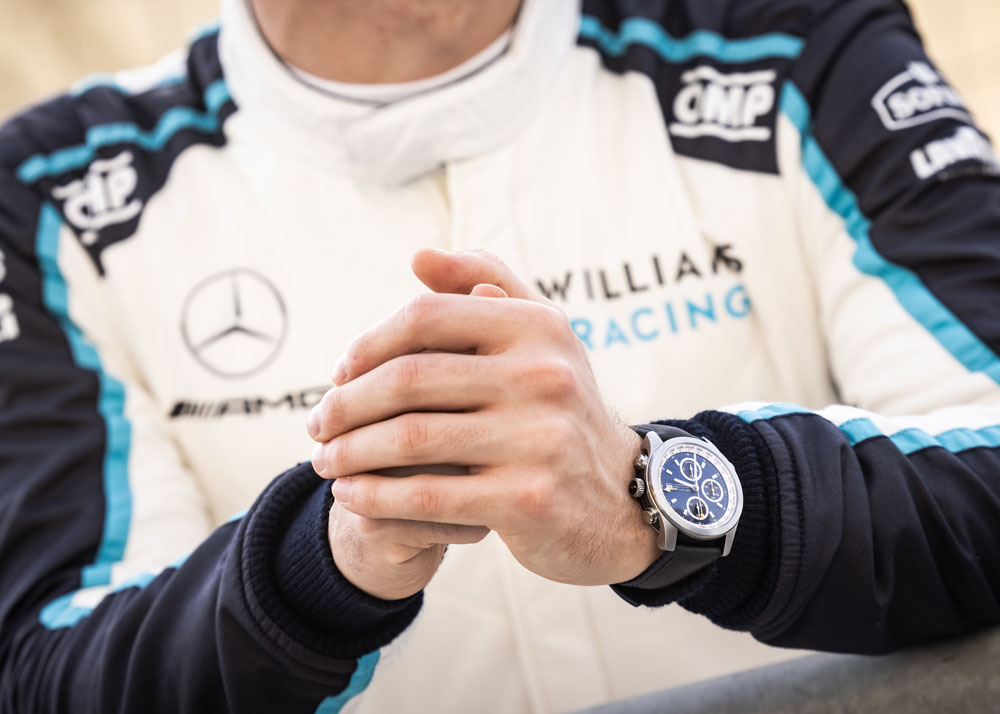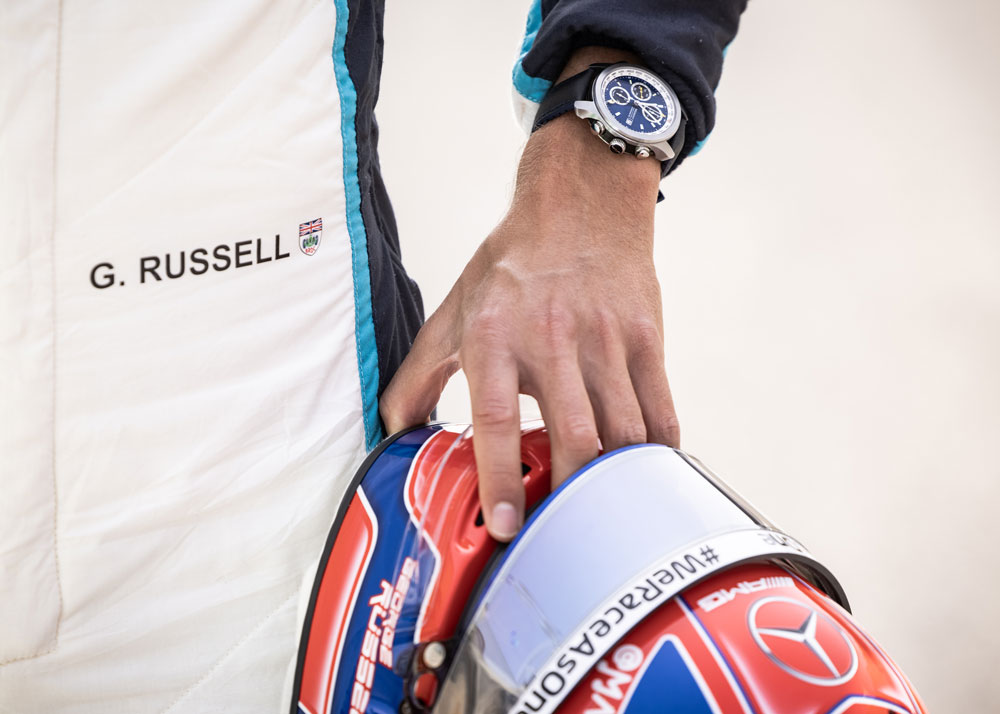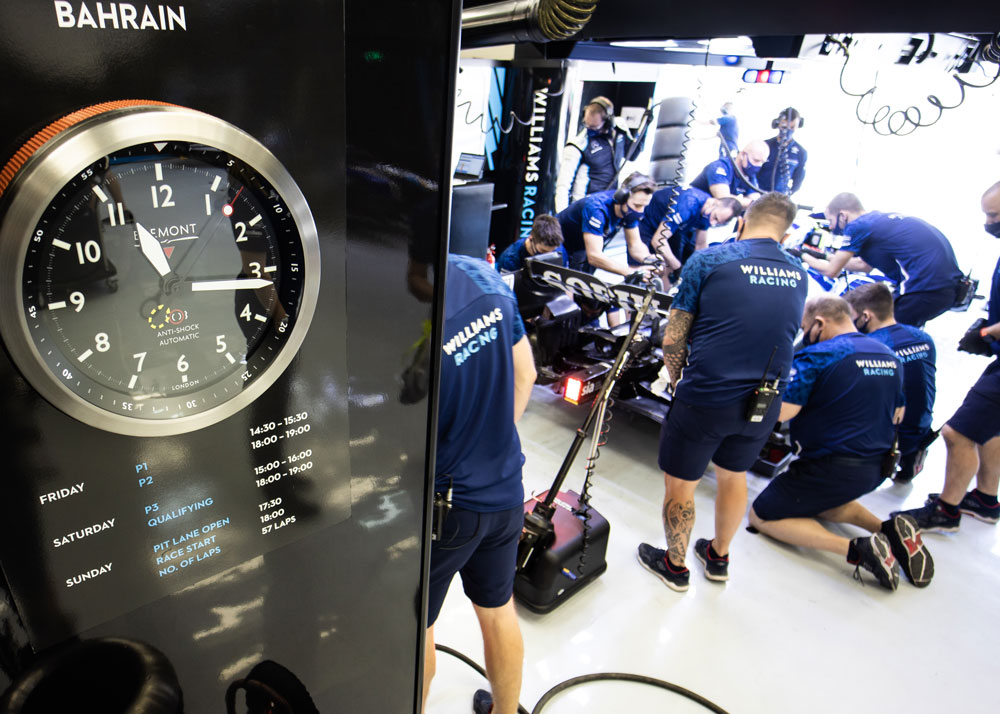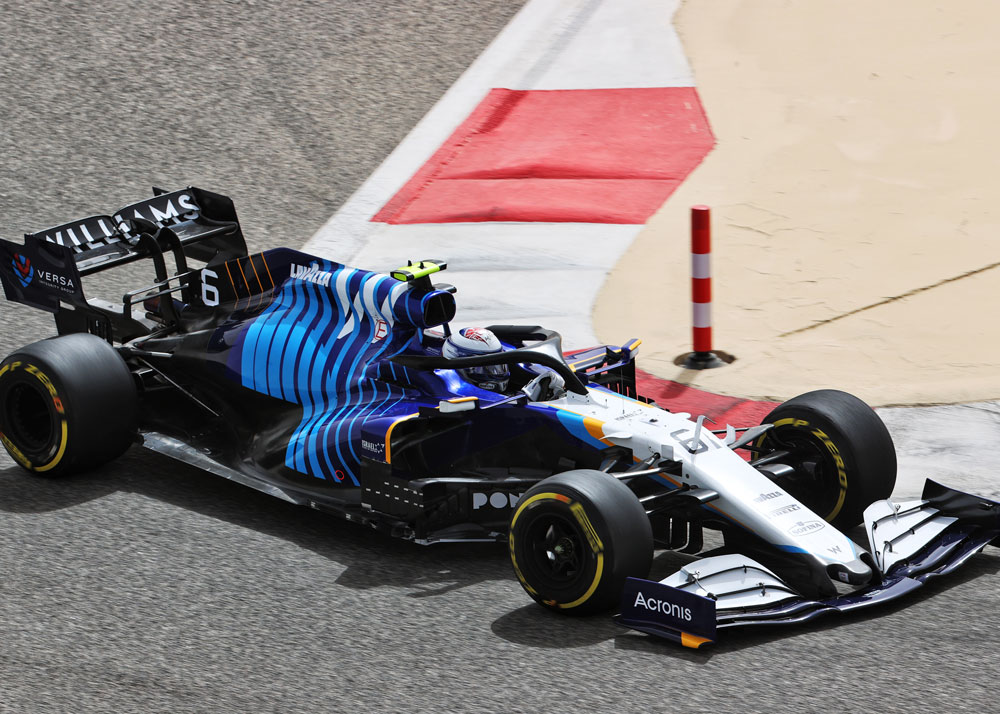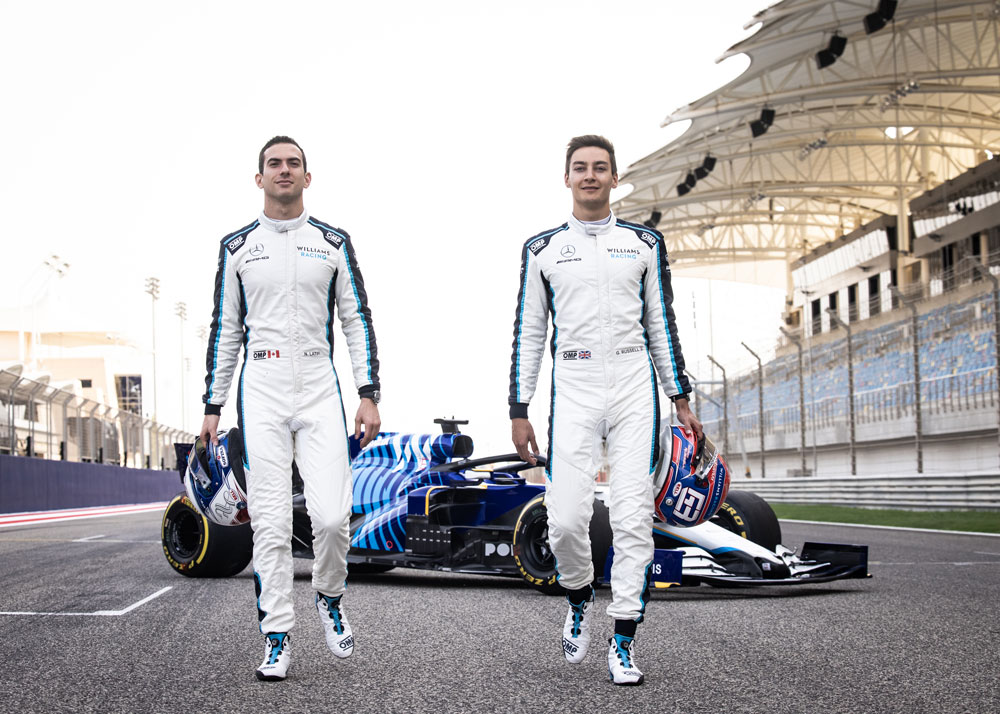 LATEST DEVELOPMENTS
What else can fans expect from the brand?
Well not one, not two, but three new releases.
Bremont has unveiled a new Supermarine collection including a new Supermarine chronograph – a new sports diver watch championed by SAS Who Dares Wins star Foxy.
brand's MoD collection – which features an internal dial that allows it to be used as a diving watch with an easy to read dial.
There's also the new Supermarine 302 with a GMT upgrade.
Thinking of the future of the band, Giles said: "We've come a long way but we've got a long way to go. That's exciting as a journey. It's this long journey but you can always do better. I think the moment you sit back and say yeah I've made it is the moment it goes horribly wrong.
"There's always more news on the horizon so as I say, watch this space."
Discover more about Bremont watches here.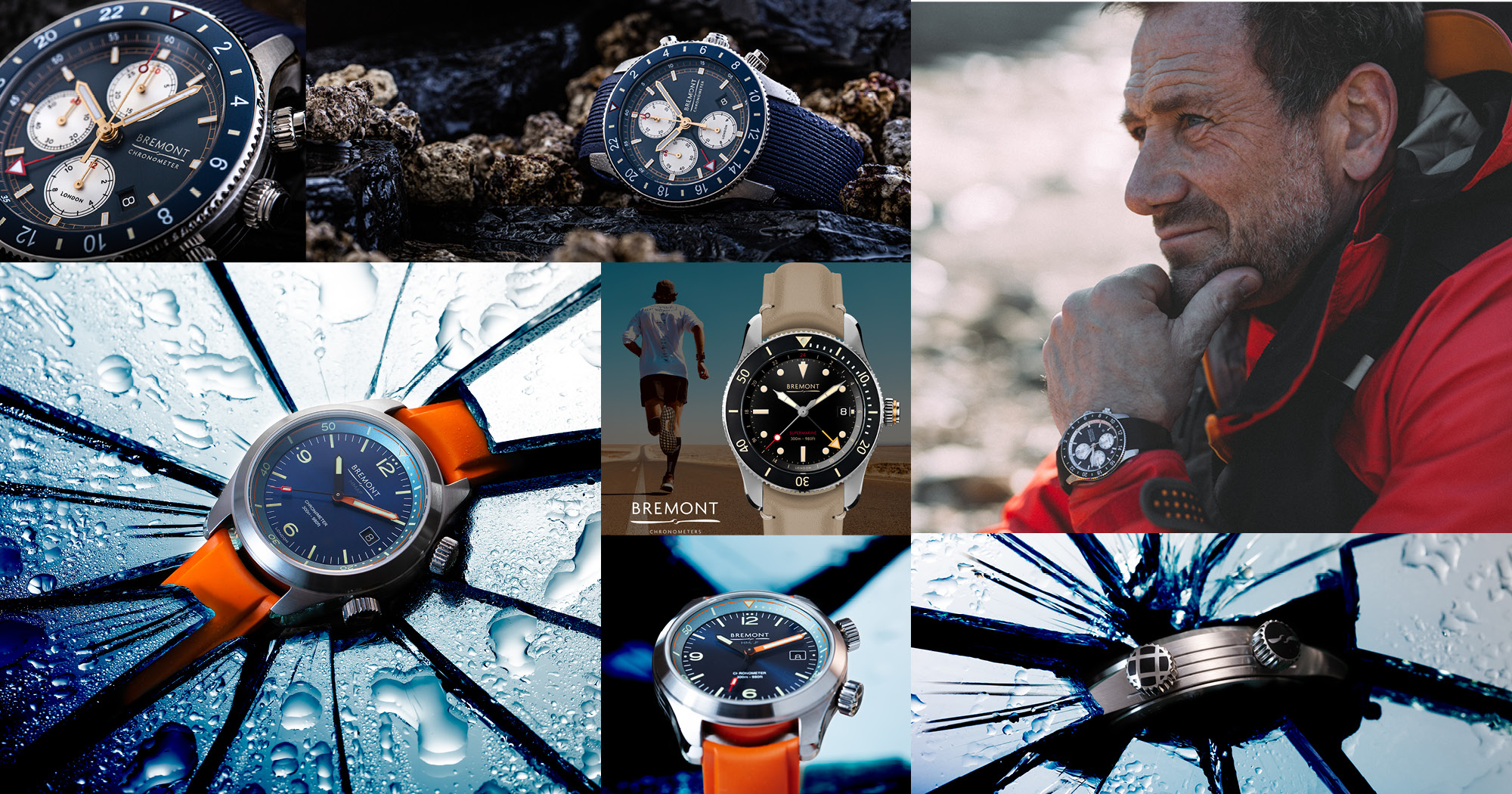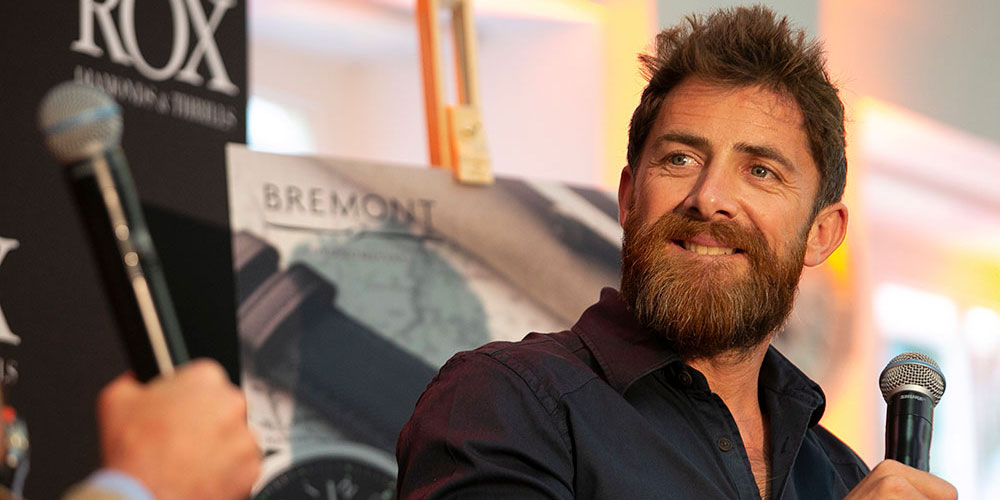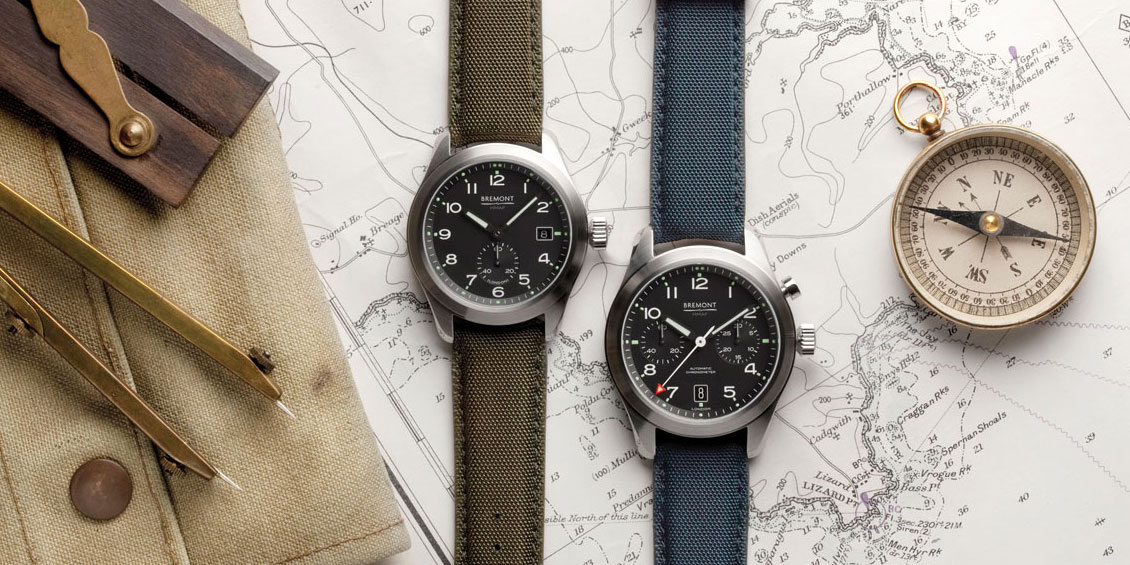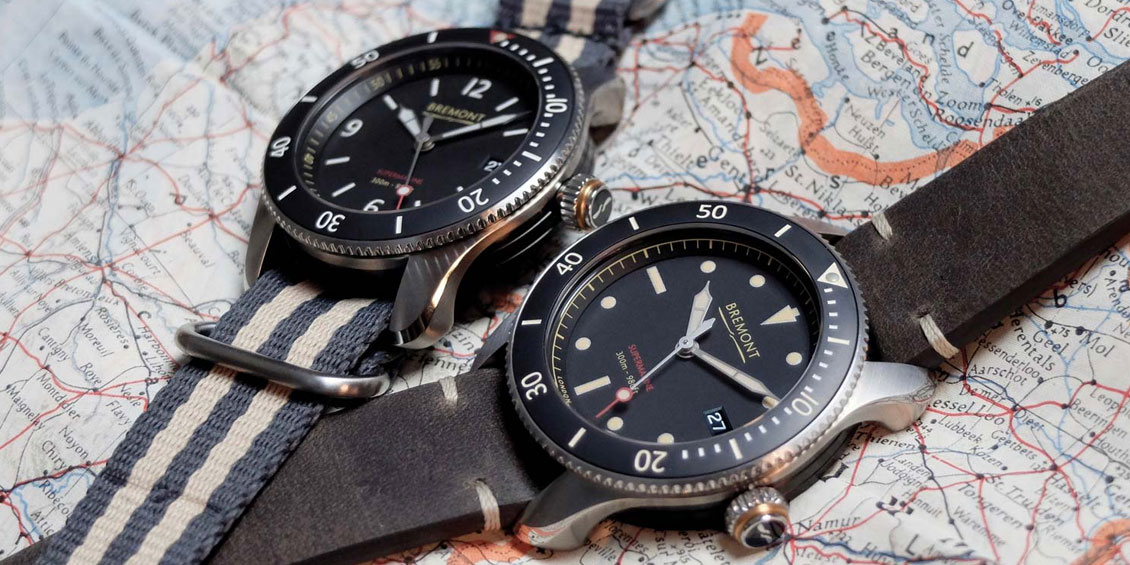 Out of the blue and against all odds, British upstart Bremont is keeping time everywhere from the cockpits of F-18 Hornets to one-man tents at the South Pole, with a ripping yarn straight from the pages of Boy's Own.