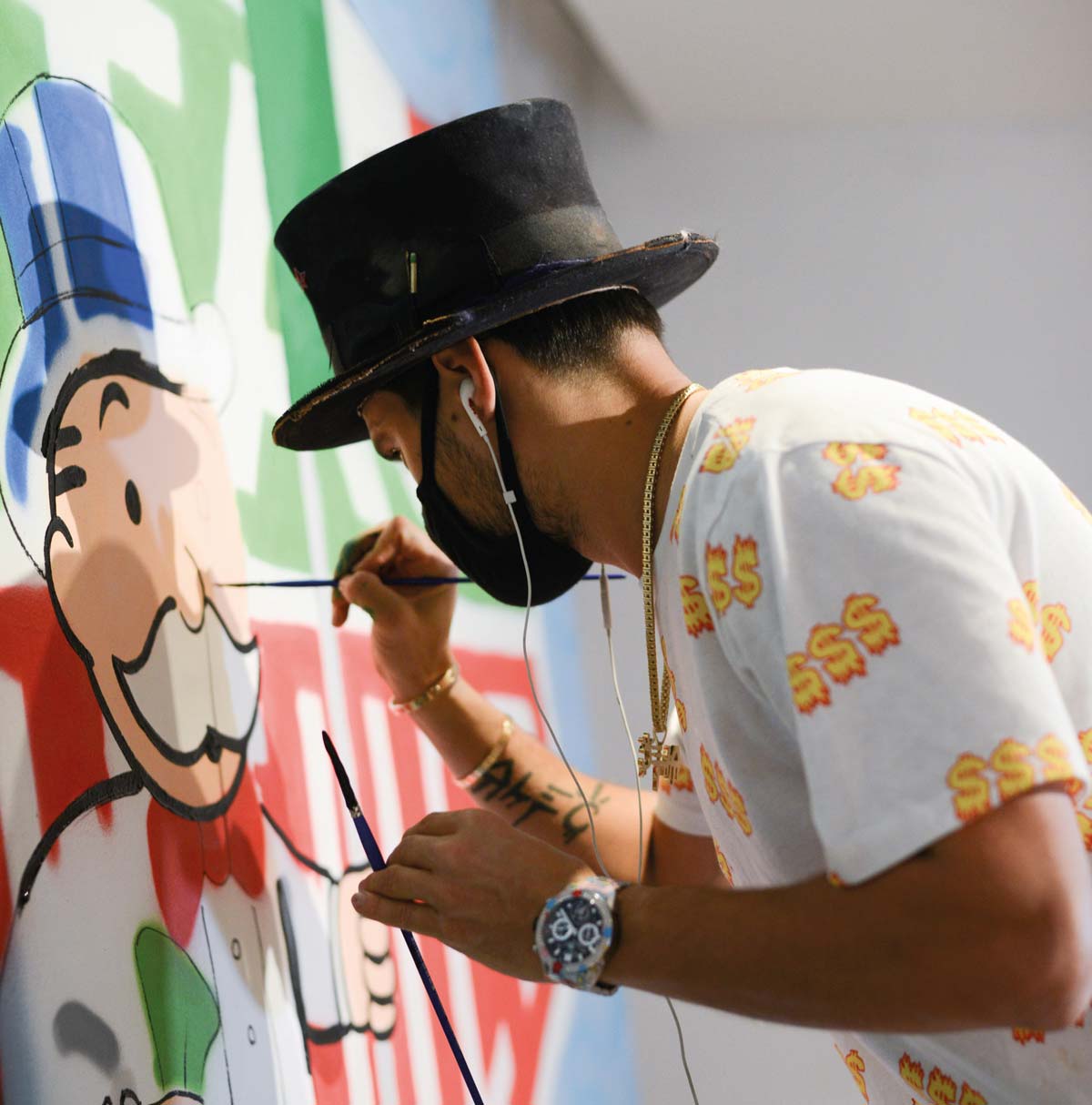 Even the most long-in-the-tooth tradeshow veteran is left slack-jawed at watchmaking's annual extravaganza of all things gleaming and ticking, 'Baselworld'. Inside this parked-up Star Destroyer, just over the Rhine from Basel's medieval district, you'll find a space resembling a couple of Dubai airports bolted together, with all its duty-free shops and luggage belts replaced by towering pavilions, each bearing the badge of a fine watchmaker.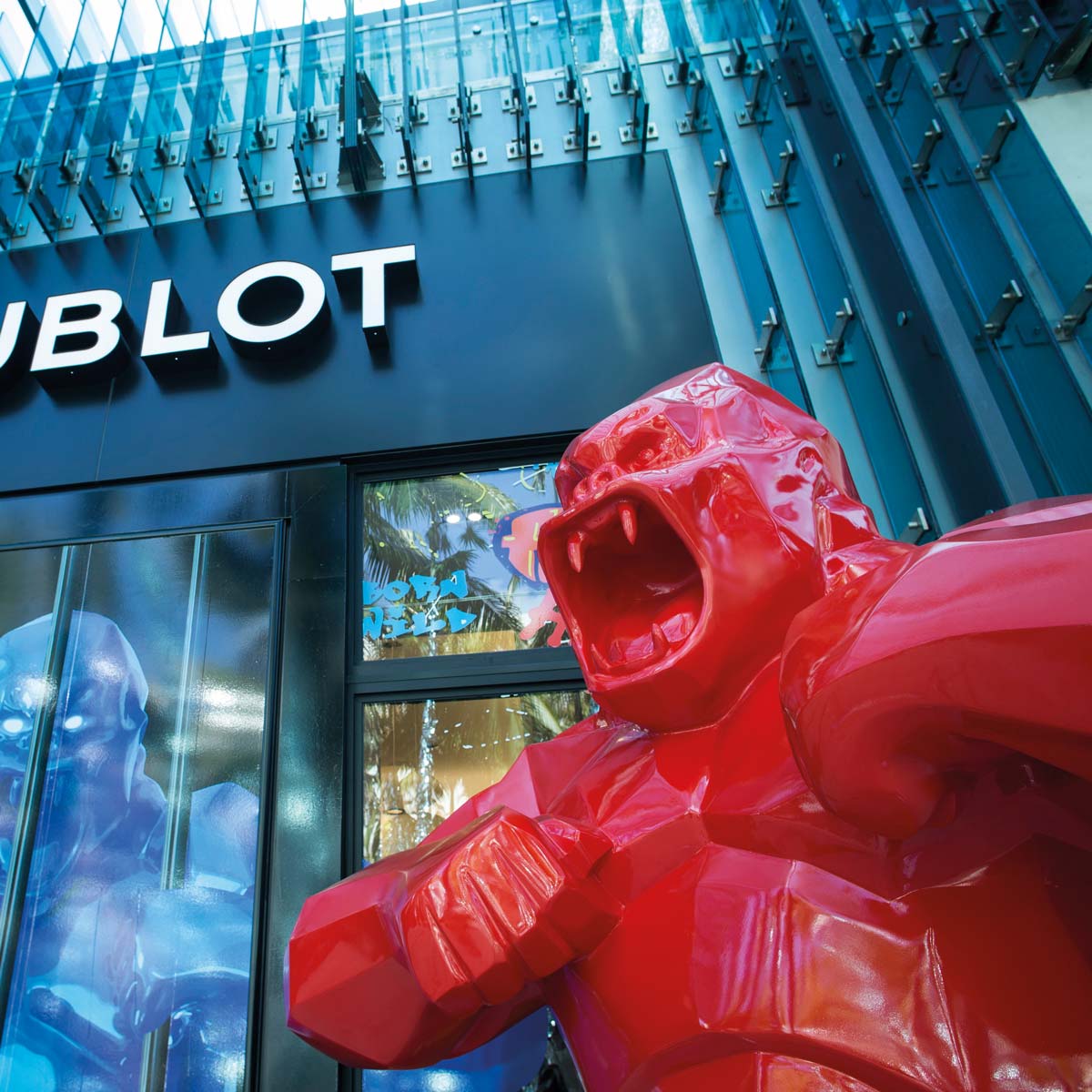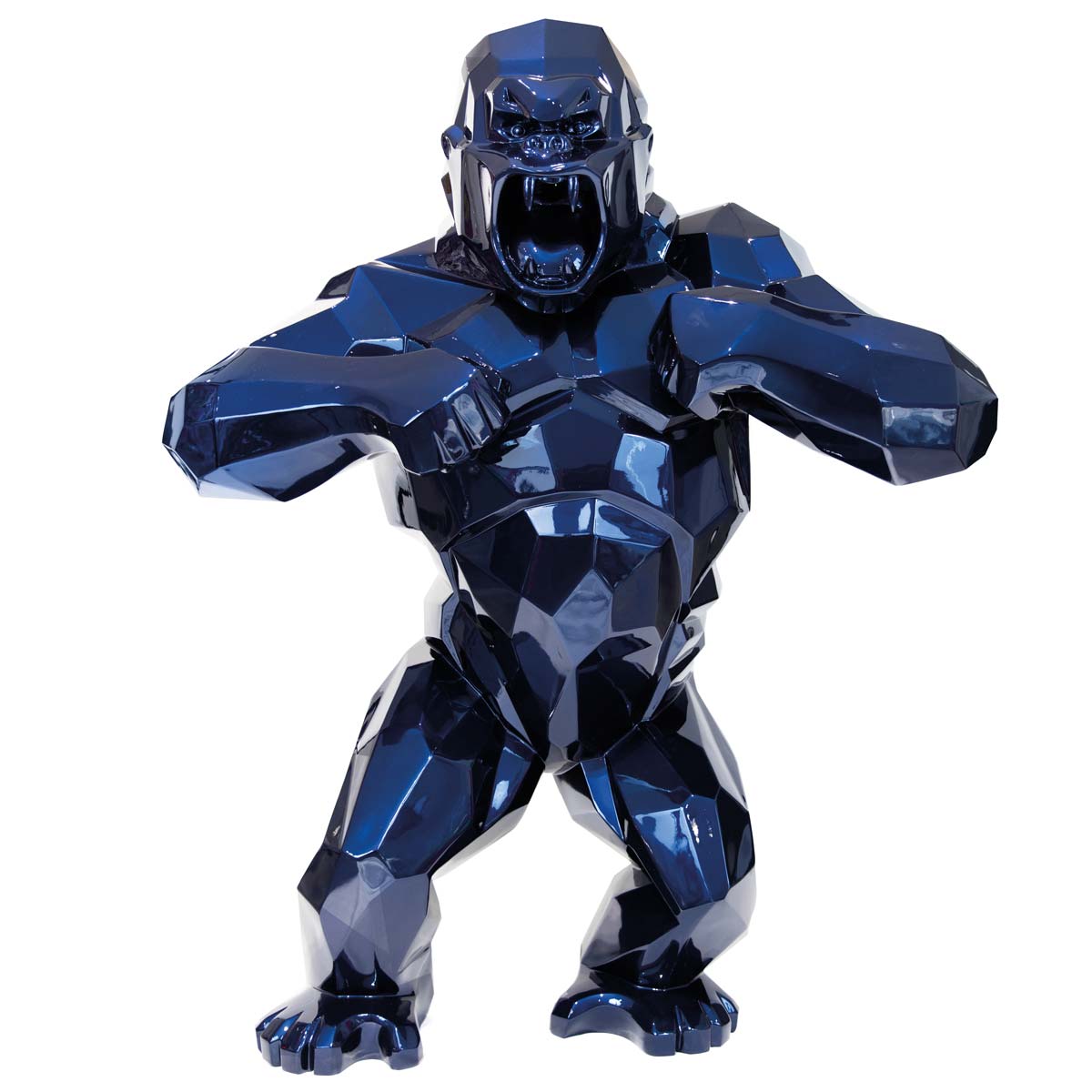 But come June, just two months after the watch nerds fly home and the wrench monkeys start breaking down this indoor network of Bond Streets, Basel's exhibition complex is a very different thing indeed. It is instead filled instead with 291 galleries' and 4,000 artists' worth of paintings, drawings, sculpture, installations, prints, photography, video and digital art. A much calmer affair that has nonetheless seen Art Basel's unique offering expand to Miami Beach and Hong Kong. And somewhere that has inspired at least one watchmaker to stick around.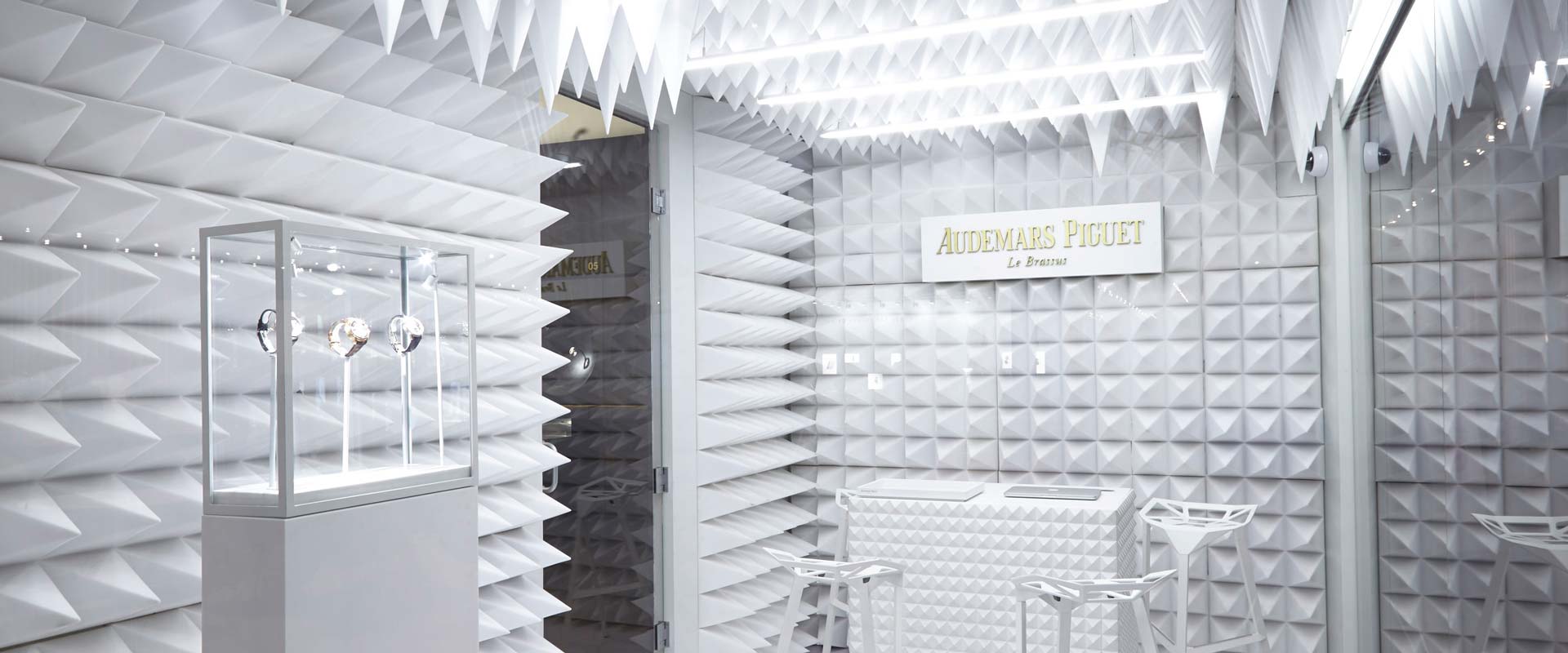 As global associate partner, Audemars Piguet has installed its own conceptual pavilion at every Art Basels since 2013, collaborating with a different band of young artists and designers every time. And it's not, as you might think, just a cynical way of tapping a congregation of wealthy browsers clutching blank cheques.
For, like most of its contemporaries (of which there are few) this venerable Swiss maison crafts mechanical watches that could be considered kinetic art. Despite the necessity of three hands and 12 numbers arranged in a circle, the utilitarian obligation frees designers to be creative in every other which way; the contours of a watch case and the light sensitivity required to hand-polish those facets could be likened to sculpture.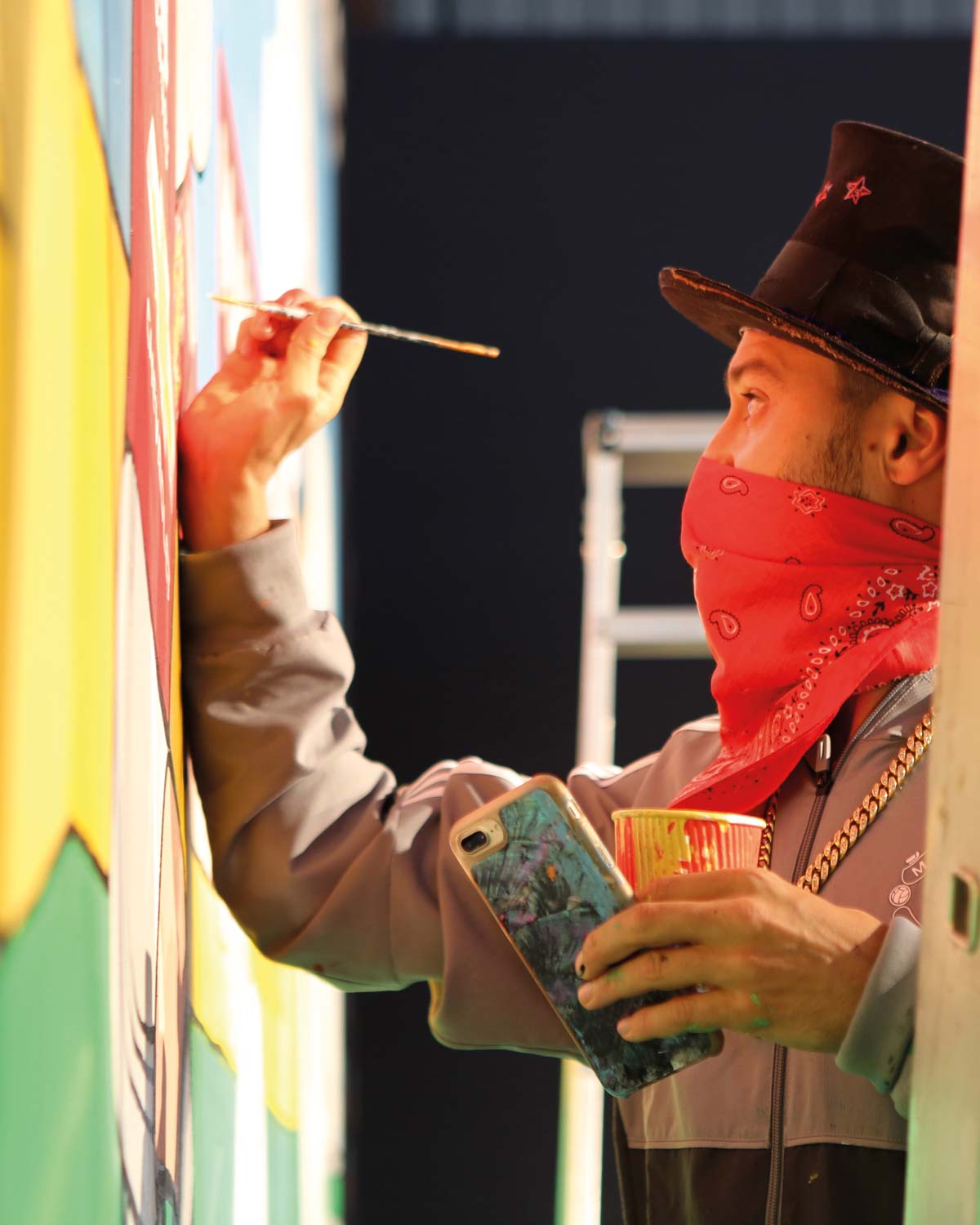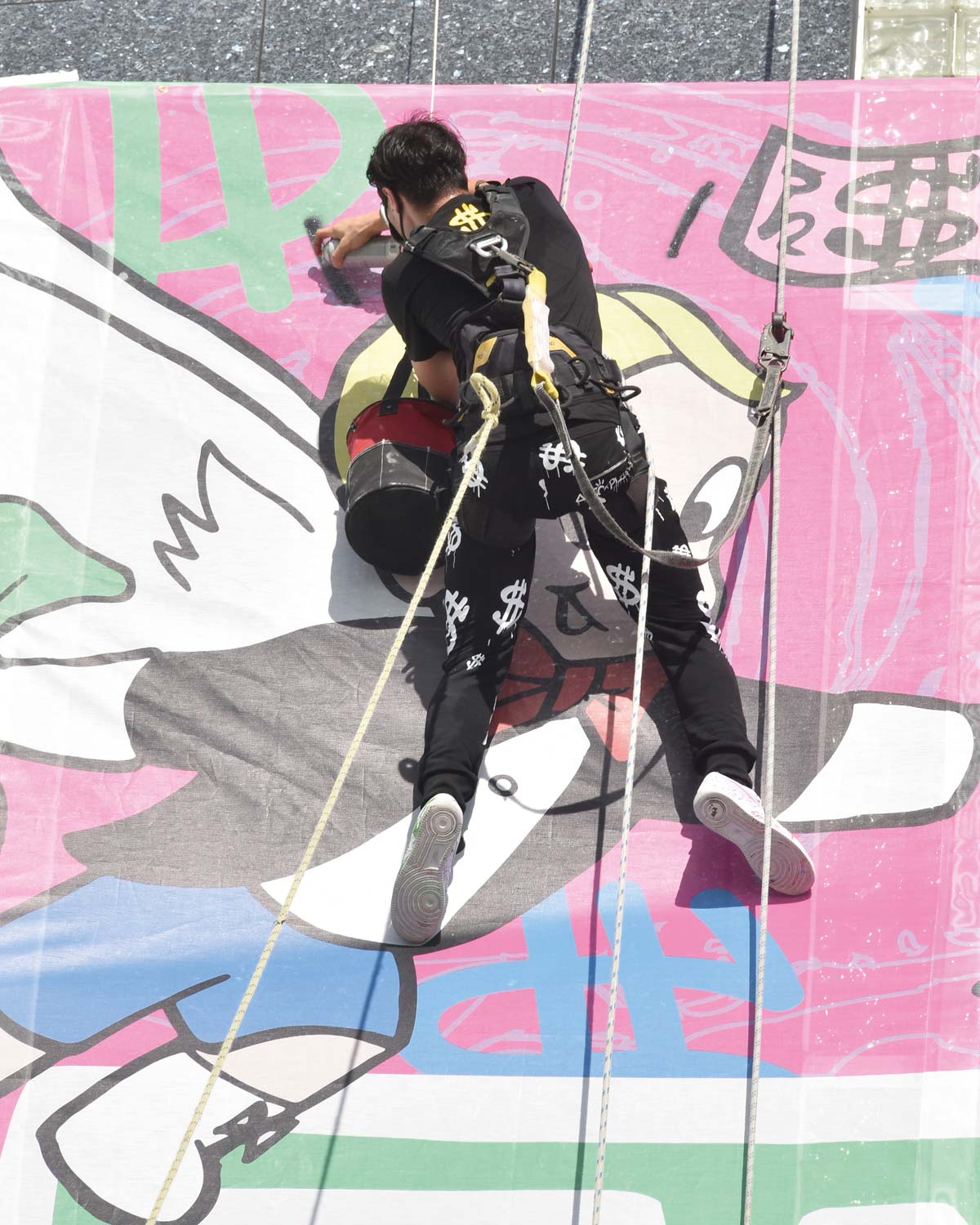 In the last issue of ROX Man, we interviewed the pioneering mind behind east London's Sang Bleu tattoo and design studios, who brought a hypnotically geometric artistry to Hublot's Big Bang. And now, the rebellious Swiss watchmaker has teamed up with no less than France's most successful contemporary artist, Richard Orlinski.
THE CONTOURS OF A WATCH CASE AND THE LIGHT SENSITIVITY REQUIRED TO HAND-POLISH THOSE FACETS COULD BE LIKENED TO SCULPTURE.
Chances are you will recognise Orlinski's brightly coloured, Pop Art-style sculptures from somewhere. Inspired by nature's wildest animals, their contours are 'cut' into diamond-like facets, as with his 'Wild Kong' gorilla sculpture on the Croisette in Cannes or his five-metre-tall bear on the snowy pistes of Courchevel. Naturally it's this bold, multifaceted style that Orlinski brings to the new Classic Fusion Aerofusion Chronograph, reshaping Hublot's own iconic octagonal porthole design into a three-dimensional dodecagon – 12 sides for every hour. The bright-blue ceramic model is a miniature work of art and a surefire collectible.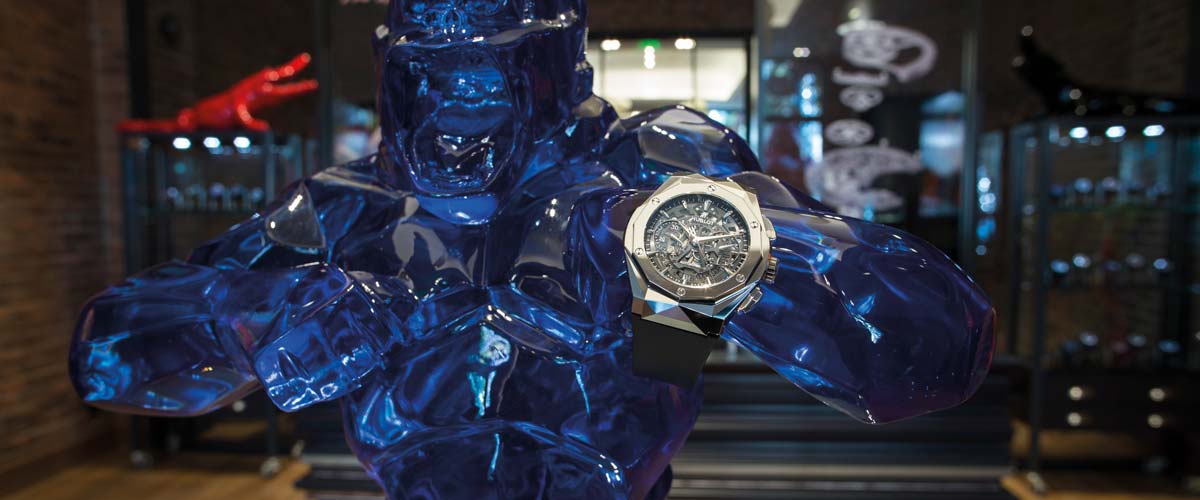 Hublot's sibling watchmaker, TAG Heuer is flirting with a contemporary artist too – New York's Alec Monopoly. Another maverick beloved of Miami's red-hot Design District, now specially appointed as TAG's 'Art Provocateur', the always-masked street artist (a hangover from his dicey graffiti days) began peppering his work with top-hatted cartoon characters like Mr Monopoly, Scrooge McDuck and Richie Rich after the financial crisis of 2008. Somewhat ironically, this tongue-in-cheek slant on capitalism propelled Monopoly onto the walls of the rich and famous. And eventually their wrists too – 'watch' this space…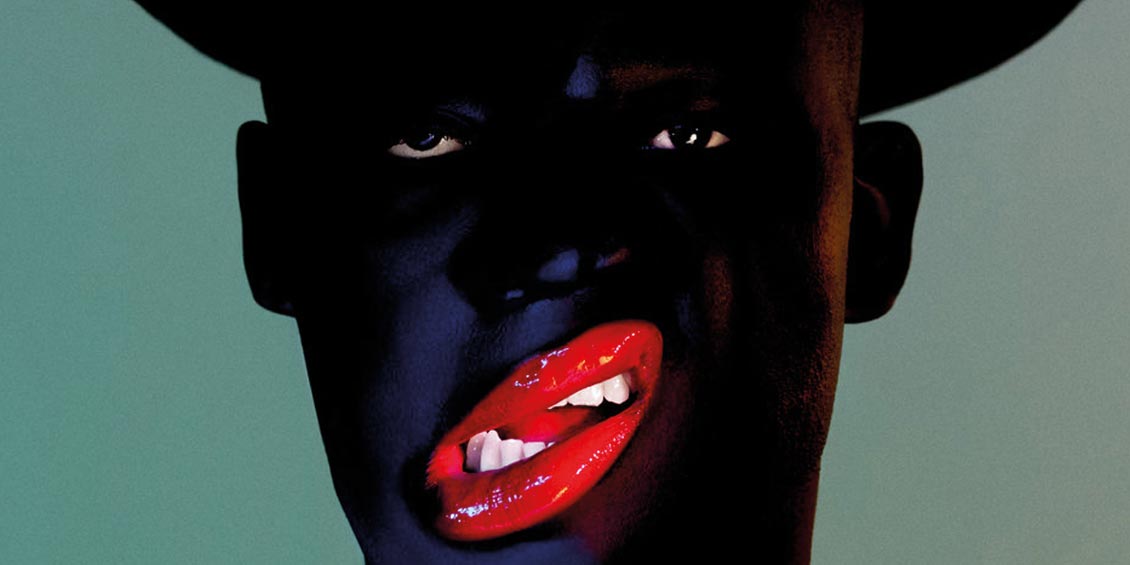 It pays to keep your ear to the ground, finger on the pulse, eyes on the prize and many other parts of your anatomy elsewhere. For, in these 'woke' times, 2018 is already offering a smorgasbord of smart thinking and cultural newness, to keep even the most apathetic of men enthralled to the now. Take note!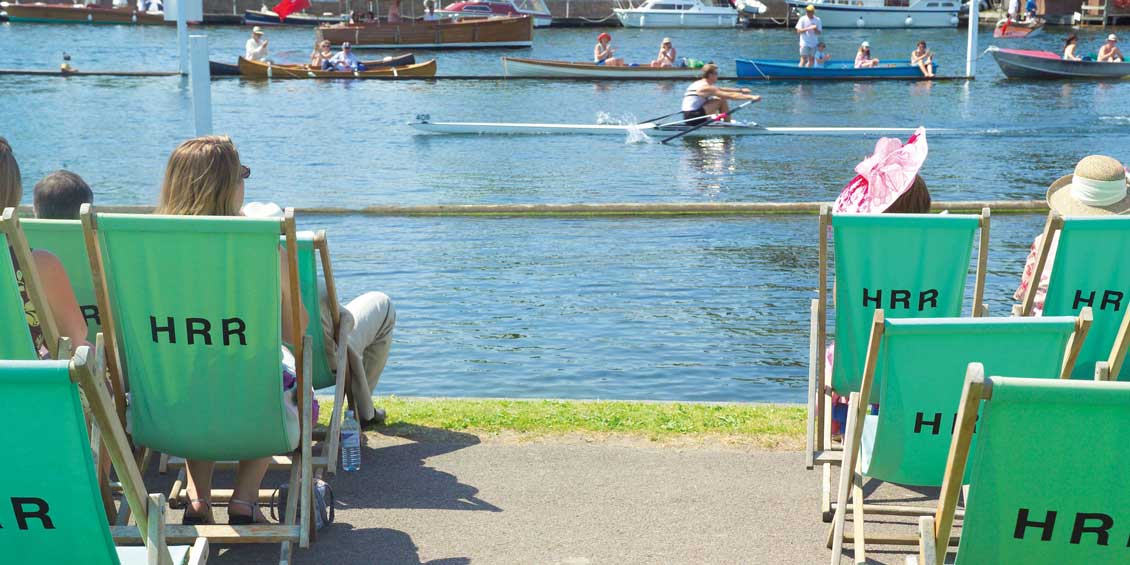 Whether you're a lover of sports, a racing car enthusiast or all of the above, here's our guide to this summer's unmissable events.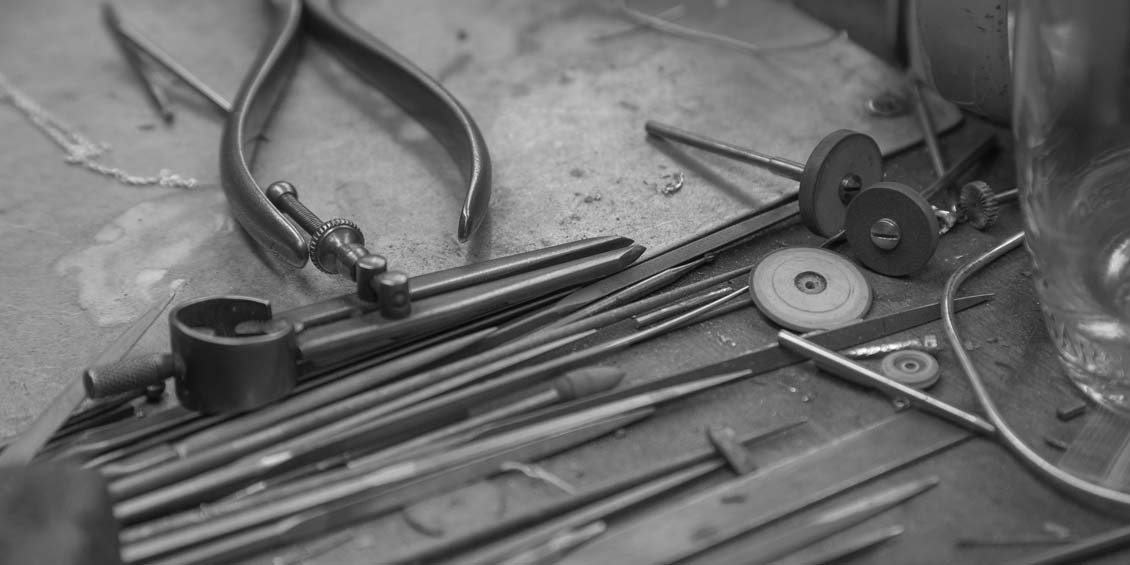 An unforgettable moment when time stands still, a proposal has long been the ultimate romantic gesture. So its little wonder that such a monumental occasion requires a spectacular piece of jewellery to capture life changing event.