ROX TOP ENGAGEMENT RINGS EDIT
15th October 2019
Christmas, New Year and Valentine's Day might typically be the most traditional times to propose but love in lockdown has flourished all year round. Here we shine a light on the most popular engagement rings that promise to make 2021 an unforgettable year for all the right reasons.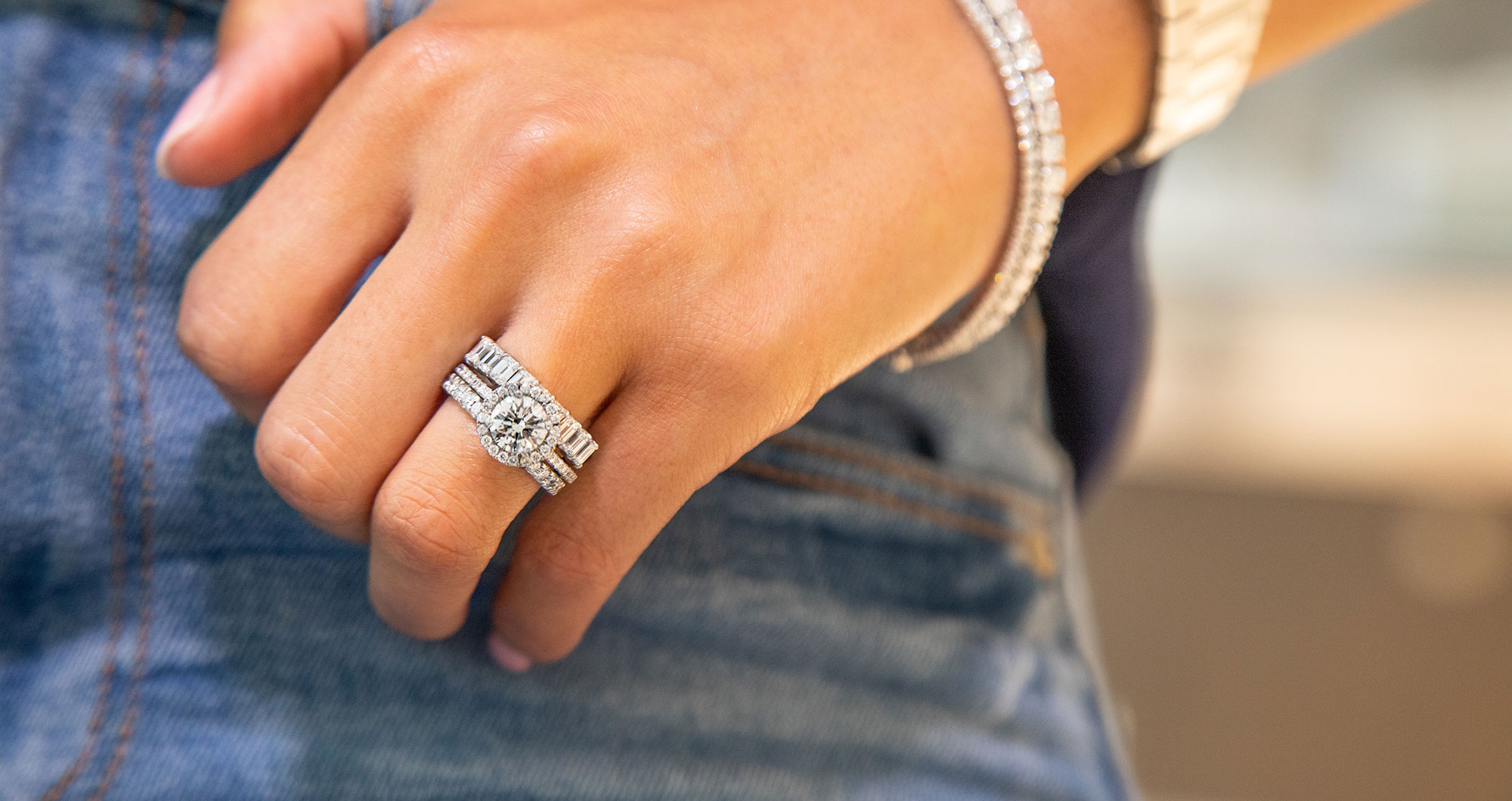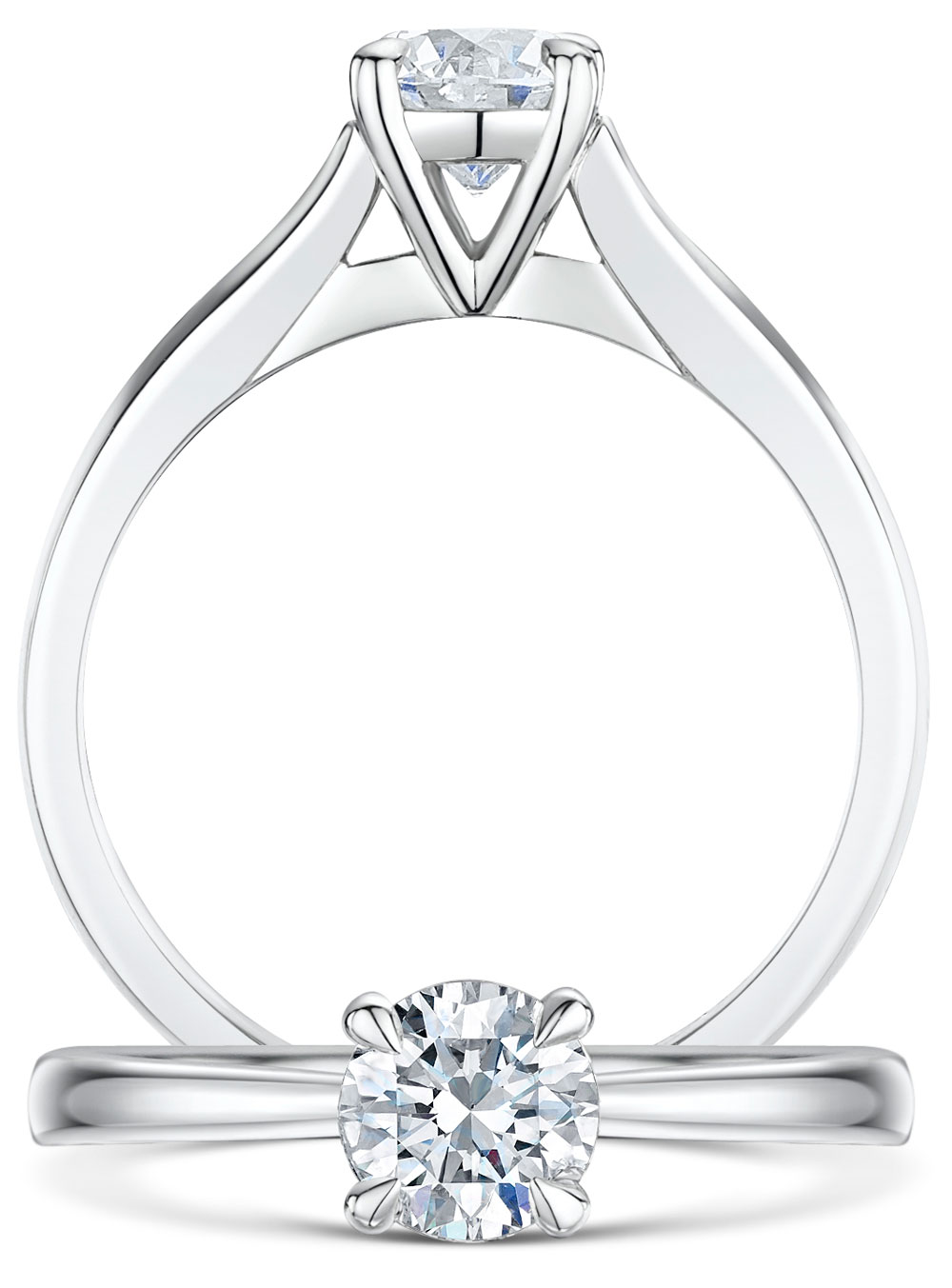 ROX Honour Brilliant Cut Diamond Ring
If there's one thing this pandemic has taught us it's to appreciate the simple things in life. The same can be said for engagement rings and this beautifully crafted ROX Honour design is a glistening example of just that. Refined elegance is at the heart of this stunning solitaire which offers a much needed reminder that sometimes less is more.
ROX Halo Pear Cut Diamond Ring
Looking for an engagement ring that will capture the tears of joy of your proposal? Pear cut engagement rings continue to be a popular choice with celebrities, such as Sophie Turner and Paris Hilton, and it's hardly surprising looking at this ROX pear cut halo. Universally flattering, the elegant proportions of this perfect pear give a slender appearance to the finger as well as a touch of sparkle. Trust us, this is the one time you want your relationship to go pear shaped.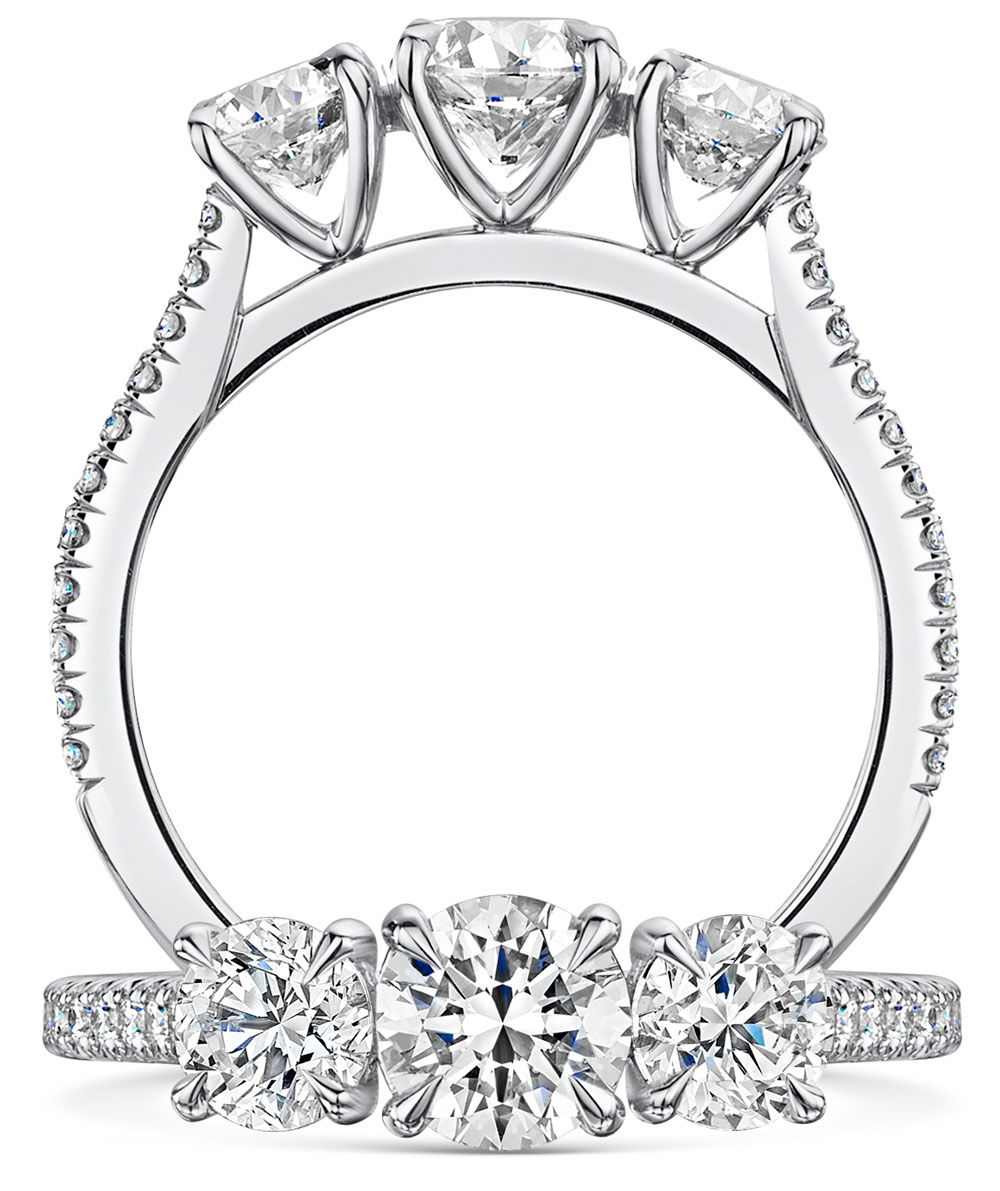 ROX Love Brilliant Cut Diamond Trilogy Ring
As trilogy engagement ring styles make a serious comeback thanks to Meghan Markle, Duchess of Sussex, there's no denying that three diamonds are definitely better than one. A celebration of the past, present and future this ROX Love design is a storyteller crafted to share the love for generations to come.
ROX Adore Princess Cut Diamond Ring
Did you know the princess cut features a straight sided rectangular outline and is a hybrid of shape and cutting style producing more sparkle than a traditional square or rectangular diamond? Eternally charming this exclusive ROX Adore princess cut ring, with a hidden arch of extra sparkle, is proof that some designs, and a hint of sparkle, just never go out of style.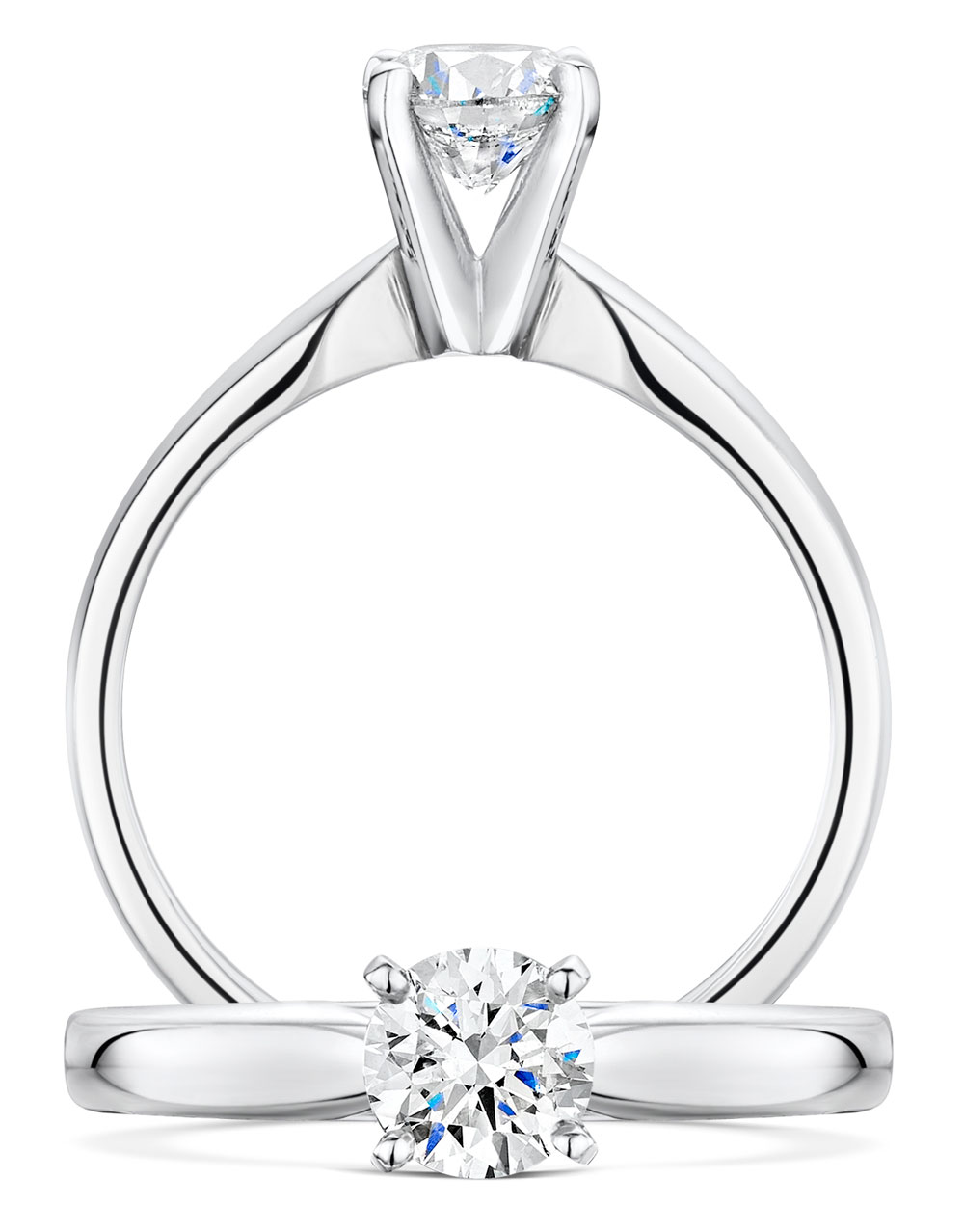 ROX Classic Brilliant Cut Diamond Ring
A true ROX classic, this brilliant cut engagement ring exudes all things Diamonds & Thrills. There is no escaping the allure of a meticulously crafted diamond ring and this design is one that promises to stand the test of time. Enhance its beauty with a diamond eternity ring or classic diamond wedding band when the time comes to say "I do".
ROX Adore Brilliant Cut Pave Diamond Ring
Exquisitely crafted by master craftsmen the ROX Adore pave ring is a showstopper without being garish. One beautifully cut brilliant cut diamond sits in harmony alongside micro pave diamonds to create the perfect ring to celebrate your love story.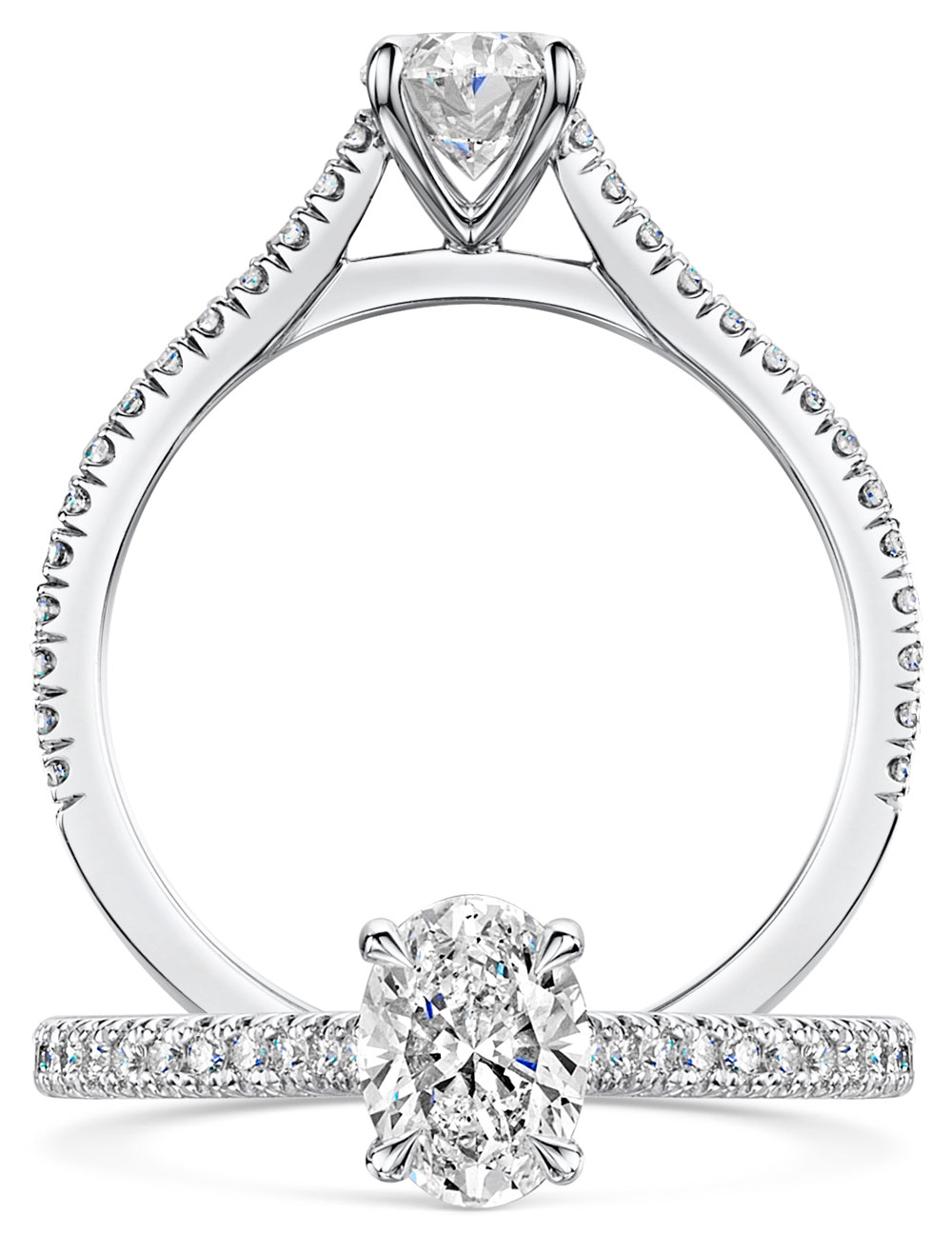 ROX Love Oval Cut Diamond Ring
Since Jourdan Dunn showed off her oval cut engagement ring at the beginning of the year the classic design has enjoyed a moment in the spotlight. Follow the trend with this striking ROX Love oval cut ring. Masterfully cut and crafted this is a ring that promises to always take your breath away.
ROX Adore Brilliant Cut Diamond Trilogy Ring
Calling all true romantics, we promise you'll fall head over heels for this ROX Adore brilliant cut trilogy ring. They say the best things come in threes and there's no better proof than this handcrafted masterpiece. Two perfectly matched diamonds flank this brilliant solitaire in a ring that promises to enchant for a lifetime.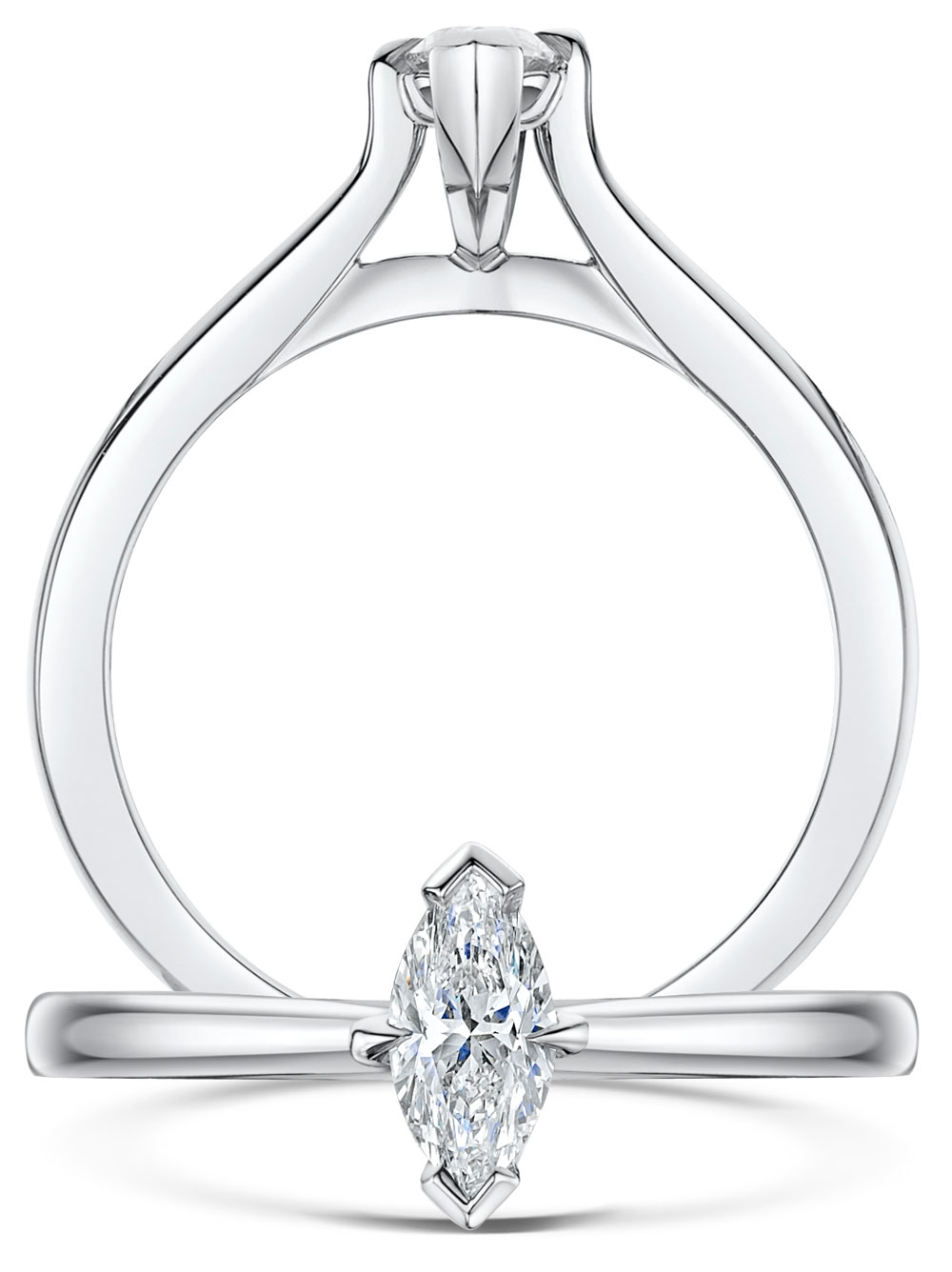 ROX Honour Marquise Cut Diamond Ring
The marquise cut is one of the popular fancy shapes loved for its uniqueness and often selected over others as it gives the illusion of elongated fingers. Over the past few years the marquise cut has made a comeback and is now popular with couples looking for something equally as sparking as a brilliant cut but with a twist.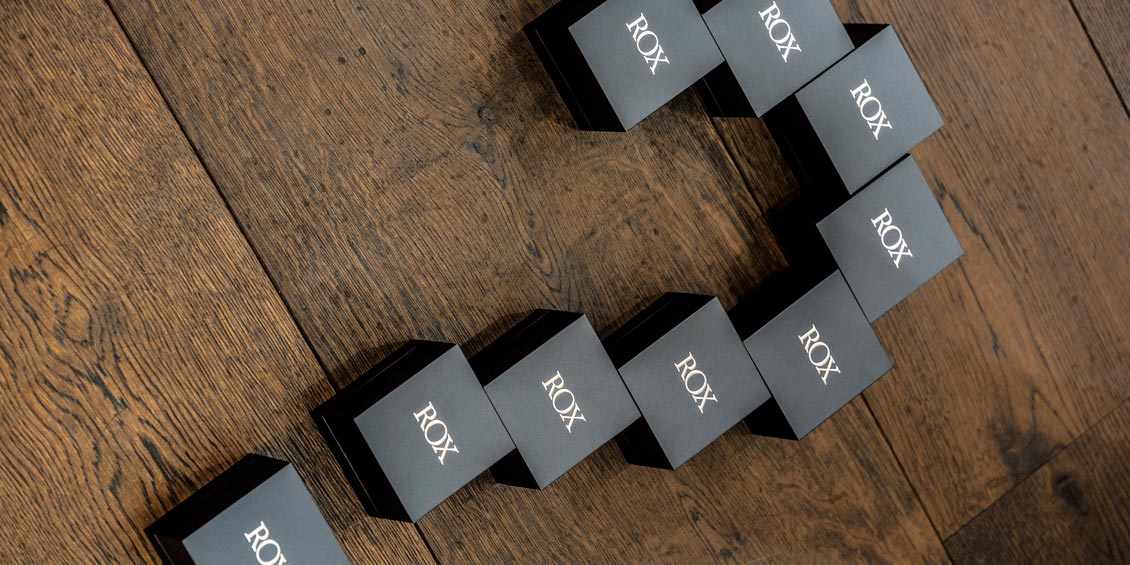 So, you're planning on popping the question and hoping for a resounding "YES" from the one you want to spend the rest of your life with.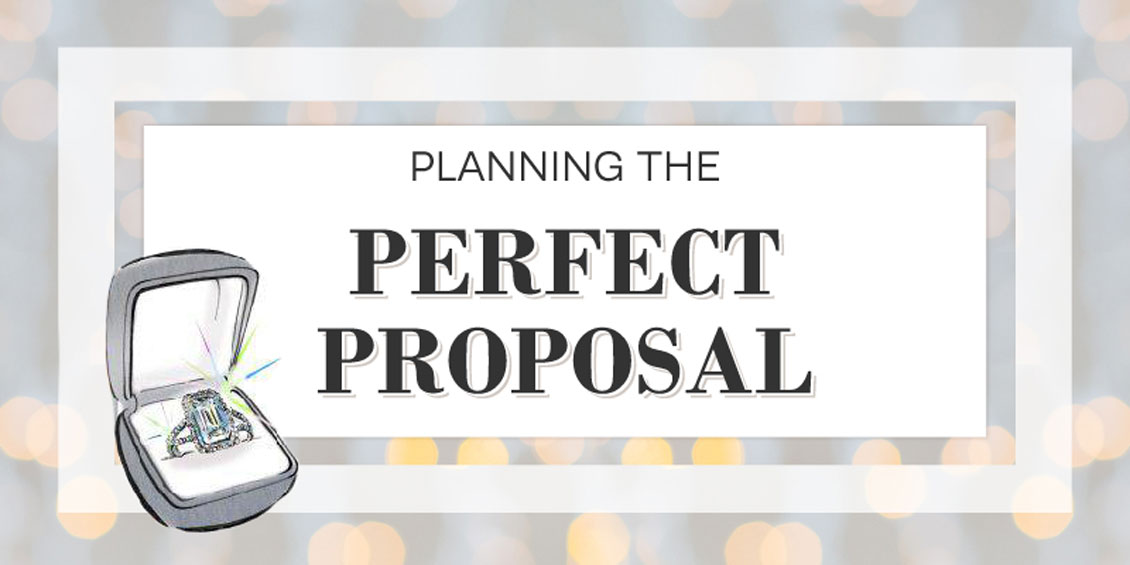 If you're thinking of getting down on one knee and asking your loved one to marry you, there are many different things you need to consider. You'll have to decide on the timing, the location, what you'll say and of course – getting the right diamond engagement ring.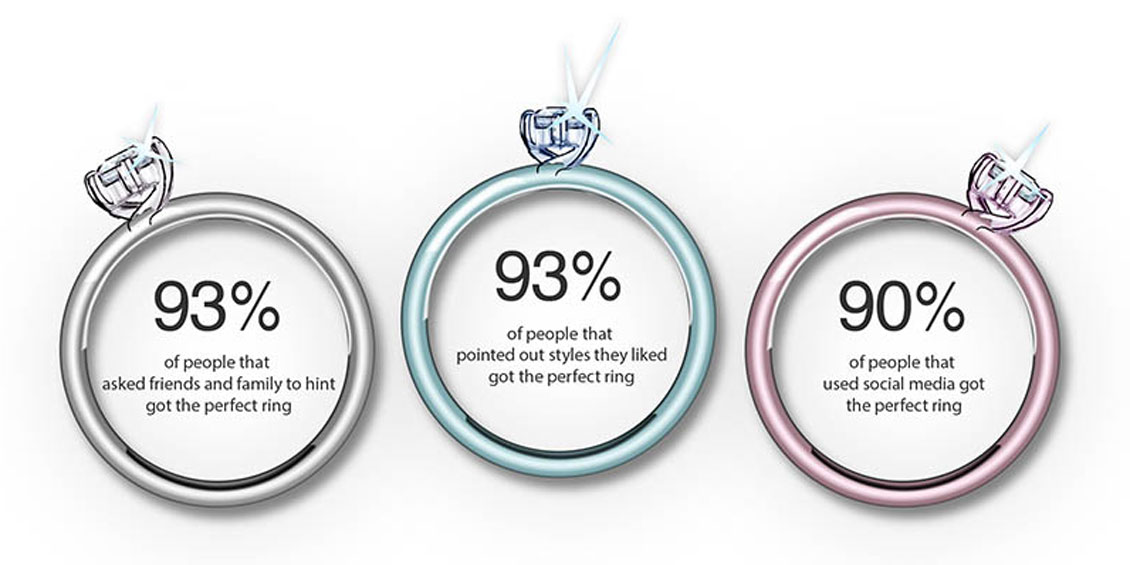 At ROX we're here to support you every step of the way, from the beginnings of a blossoming relationship to engagements and throughout a lifetime of wedded bliss. We recently ran a survey in partnership with Confetti.co.uk, so we could get an even better understanding of your proposal to ensure that our service remains at the highest standard.