HOW TO PICK UP ON ENGAGEMENT HINTS
2nd October 2017
So, you're planning on popping the question and hoping for a resounding "YES" from the one you want to spend the rest of your life with.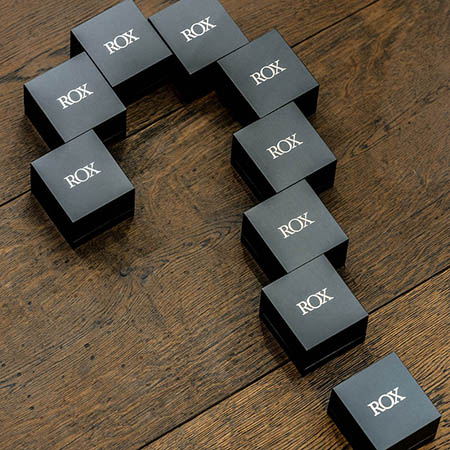 We know there's a lot to consider when planning your proposal, but one thing that cannot be underestimated is picking the perfect engagement ring. If you're planning a romantic, surprise proposal, you'll need to make sure that you're armed with all the right information to get a ring that they'll love almost as much as they love you!
In a recent study we conducted in partnership with Confetti, we found that almost 70% of brides had dropped hints about the kind of ring they wanted. Furthermore, over 90% of those who did drop hints said they received their ideal ring. This increased to 100% if they dropped hints in more than one way.
Ready to start sleuthing? We've teamed up with some other wedding experts to help you out.  Our ten all-important tips will help you find out if she's ready to say yes, what kind of ring will make her heart soar and how you can give her the proposal of her dreams.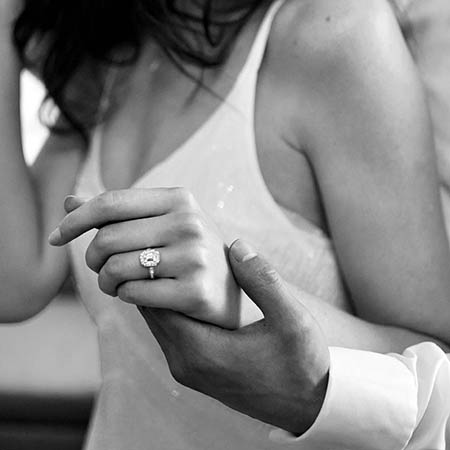 Here are 10 simple steps to getting all the information you need to plan that perfect proposal:
1. Make sure you're on the same page
The most important part of planning the perfect proposal is ensuring that your partner is as keen as you are on taking the relationship to the next level, according to Confetti. That doesn't mean you can't make it the romantic surprise she's always dreamed of though.
2. Be aware of subtle hints
Does she ask (hypothetically, of course) who you'd have as your best man? When you are guests at a wedding, does she point out things she likes or things she'd do differently? Perfect Wedding suggests this shows that she's thinking about a big day of her own – nudge, nudge…
3. Introduce hypothetical conversations
Do you end up watching countless episodes of Don't Tell the Bride and Say Yes to the Dress? If so, there's a potential gold mine of hints here. Captured Proposals recommend introducing hypothetical conversations about wedding-related TV shows in a playful way. This way, you can get some perfect insight and find out exactly what it will take to plan a proposal guaranteed to impress your partner.
4. Get a little help from her friends
Proposal experts Captured Proposals advise getting her closest and oldest friends involved: "We highly doubt the topic has never popped up over a glass (or three) of wine, so they could be the best advisors to help you craft the perfect way to propose." It's a proven method for success too – our research found that an impressive 93.02% of people who got friends and family to drop hints got the perfect ring.
5. Spy on her Pinterest
This is the only time we'd ever condone social media stalking, but it could be crucial to getting the engagement ring right. StagWeb advises that your fiancée-in-waiting's Pinterest boards might give you valuable clues as to her style or, if you're really lucky, an image of her dream engagement ring. Our findings back this up – 90.91% of people surveyed who hinted using social media said they got the ring of their dreams.
6. Prepare for the picture
According to The Proposers, you should: "always go one size up if you're unsure, it's much easier for the jeweller to resize". Also, if the ring is bigger rather than smaller, at least she can still put it on to take that all-important photo to share on social media or with friends and family.
7. Look out for the "jewellery shop meander"
The next time you pass a jewellers, pretend you want to check out the watches. Be sly, and pay close attention to whether your other half takes an interest in the rings section. According to StagWeb, this is when to snap out of airplane mode and pay attention. Our research also reflects this, with 93.10% of people who pointed out styles they liked instore or online getting the perfect ring.
8. Don't underestimate the importance of gemstone cut
People tend to have quite a specific opinion on their favourite gemstone cuts, from oval to circle, princess to emerald etc. Bridebook recommends finding a subtle way of inserting the topic into conversation (such as pointing out a celebrity's ring in a magazine, or commenting on the ring of a friend who just got engaged).
9. Location, location, location!
A popular destination for popping the question is the first place you met or went on a date, as this reminds your partner how far you've come together since meeting. For those looking for something a little different, Captured Proposals suggest drafting up a bucket list together, which should give you a few ideas on where would be the ideal place to ask that all-important question.
10. Use a token ring
For some people, buying an engagement ring can feel like a lot of pressure. If you still feel like you haven't picked up on the hints you need to choose the perfect ring, Perfect Wedding advises proposing with a token ring and then buying or designing something special together.
Don't worry, you've got us in your corner every step of the way to help make your other half's dreams come true. Next up, time to make sure you've ticked off everything on the perfect proposal checklist – plus take advantage of our new online Engagement Ring Concierge Service to pick out the right ring for your big moment.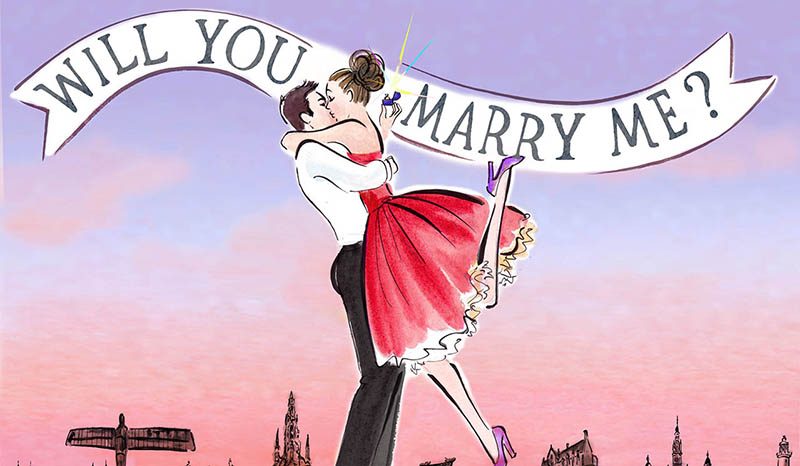 We surveyed almost two and a half thousand people to get an even better understanding of the proposal process so that we can ensure our service remains at the highest standard. Check out the full results, with answers on everything from how much grooms are expected to spend, where they tend to turn for advice and where in the UK a bride is most likely to end up with the perfect ring.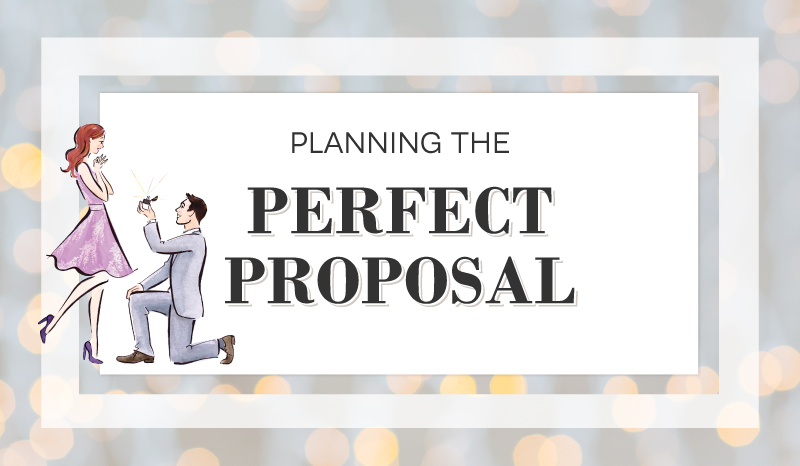 We know a thing or two about proposals and we want to help make it as easy as possible for you to make your partner's dreams come true. That's why we've put together the ultimate proposal planning checklist, to guide you through the whole process and make it go as smoothly as possible.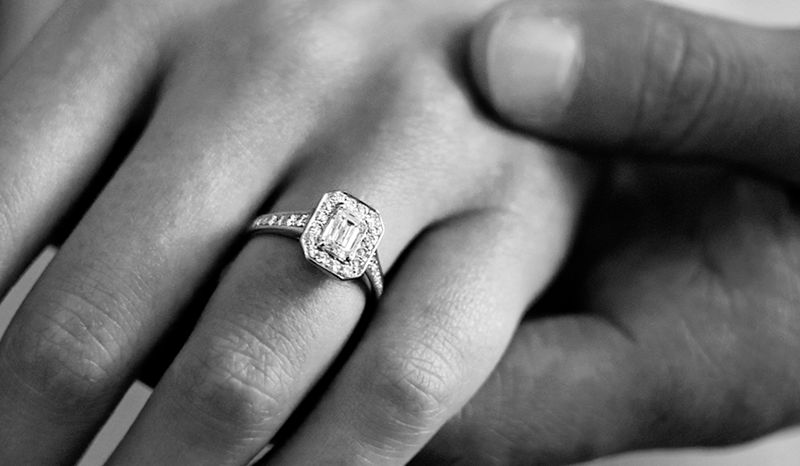 We're famed for our dedication to providing the best possible experience and the highest levels of service to our customers. That's why we've replicated our in-store concierge service right here on our site to help you find the perfect engagement ring. Just answer our five simple questions and we'll show you the ideal engagement ring options for your partner.