EVERYDAY GLAMOUR
29th June 2018
A moment when time stands still, there's nothing quite like sipping on a crisp glass of champagne in beautiful surroundings. Maxine McCreadie spoke to Luxor Crystal glassware creator Caro Reindl to discover more about adding a little extra sparkle to one of life's greatest pleasures.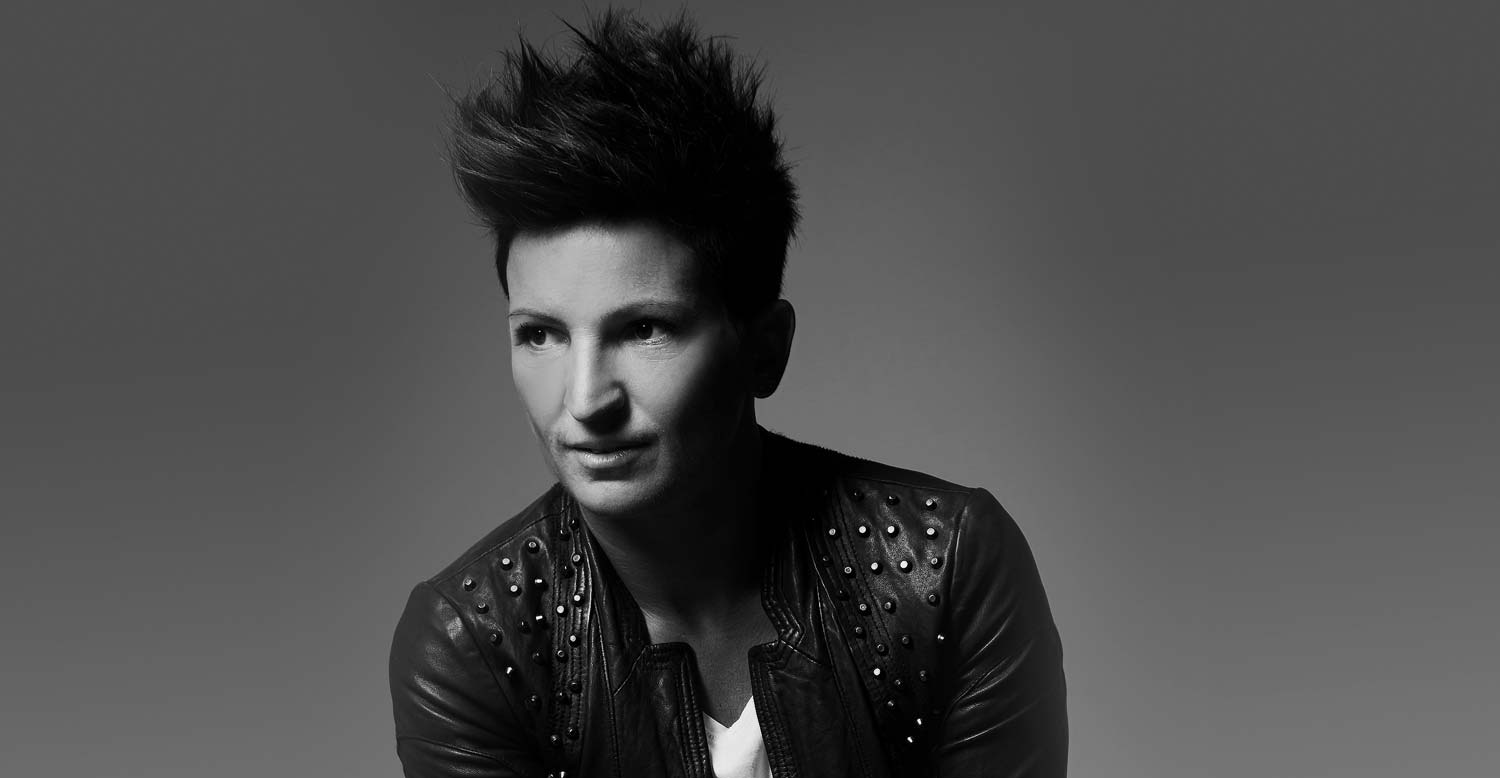 Tell us about yourself.
I was born and raised in a tiny town in Austria, surrounded by beauty in every direction. I am a mother, a daughter, a sister, a fitness enthusiast, a food lover, an adventurer and an entrepreneur.
You originally began your career with a jewellery collection – what was your inspiration behind this?
I was looking for a way to celebrate two of the influential pillars that represent my hometown – glassmaking and Swarovski crystals. Having worked for a jewellery designer, yet having an entrepreneurial spirit, I wanted to do something on my own.
How did your jewellery collection develop into glassware?
While developing the jewellery collection, I started to think about other ways to work with both mediums. I noticed there was a gap in the glassware marketplace – there was a need for a collection that was modern and sophisticated, yet with a slight edge. Basically, not your grandmother's glassware. I wanted something that allowed us to celebrate the everyday, and not a product that was reserved solely for special occasions.
Tell us a little bit about the inspiration behind Luxor Crystal.
The name Luxor was derived from combining the words 'luxury' and 'interior'; glassware was a natural first step, given where I come from. It also allows for new iterations and collections in the future.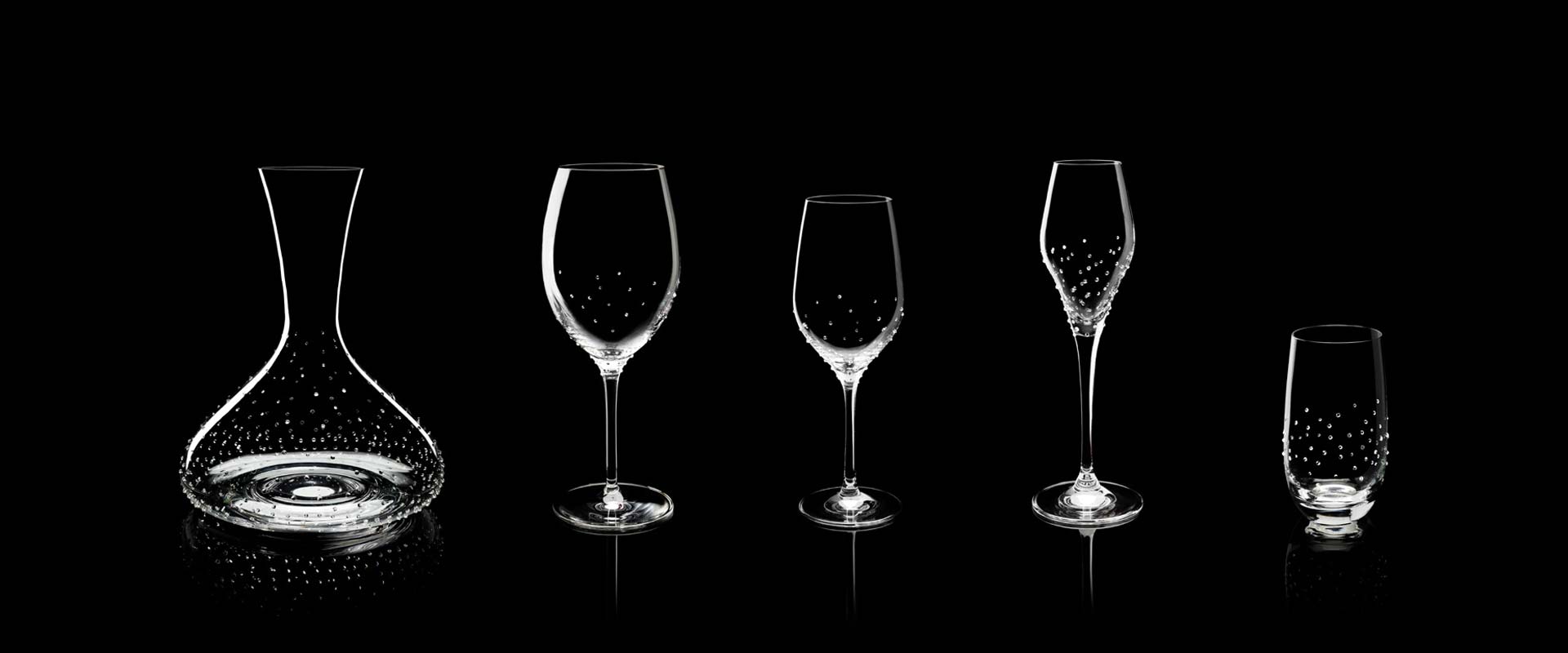 Can you talk us through the design and manufacturing process?
It is a highly collaborative process, working with the finest glass manufacturers and state-of-the-art application partners. We begin with a sketch; while many styles of glassware exist, we like to develop unique versions of classics to give each piece a Luxor vibe. We work with our glassware purveyor, who has been producing glasses for centuries, to bring our vision to life. We then collaborate with our application partner, who hand apply each crystal to every glass. The process is intense, but the end result is well worth every ounce of effort – a beautiful glass that will grace any table, toast any occasion, and is dishwasher safe!
Luxor Crystal is a real celebration of the Diamonds & Thrills motto – what made you want to collaborate with ROX?
ROX is a dynamic retail platform that embraces brick and mortar stores, while also succeeding in e-commerce and exemplifying the best levels of marketing. Grant and Kyron are visionaries; they are the definition of marketers and we believe in their concept. They have the highest levels of staff, training and consumer engagement. ROX is a prime example of the new age of retailer.
Describe your personal style.
Modern and fresh, with an appreciation for simple, effortless elegance
How much does your style influence your brand?
Immensely. Glassware can be very formal and dated. I am trying to bring modernity to it, while still respecting the tradition.
What are your plans for the future?
To continue to create products that people celebrate, enjoy and embrace. We aim to bring a modern voice to the world of glassware and products that define elegance and quality. We are looking to engage new markets, new products solutions. Global expansion, with local execution in all of our activities.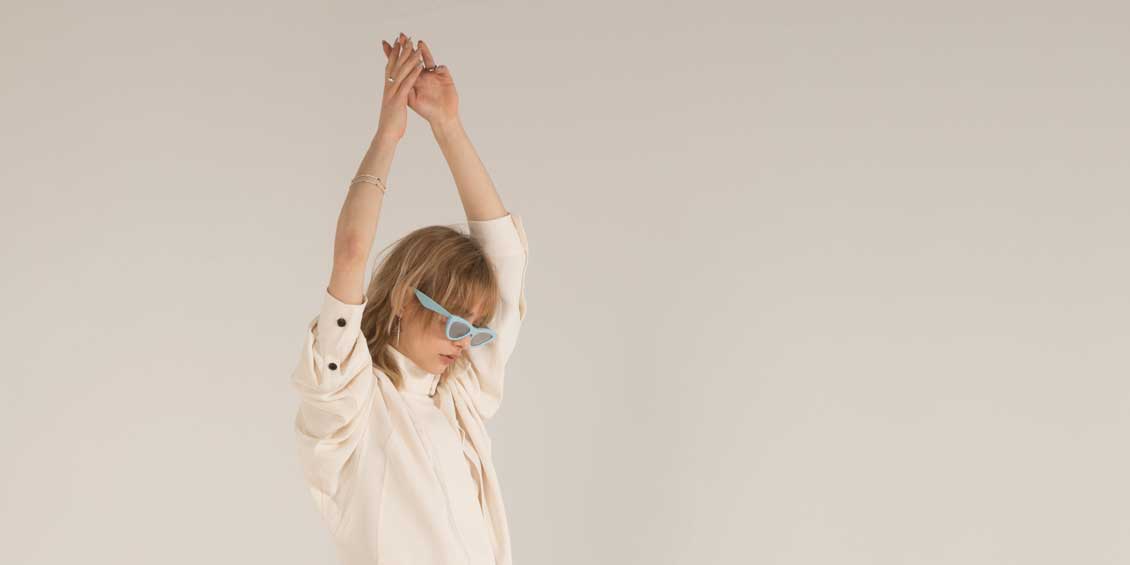 The ROX Woman: Mastering the art of forward thinking independence. Strong, confident and intelligent our Woman of Influence is a champion of individuality. Not afraid to wear her style on her sleeve, she is a lady of distinction continually pushing the boundaries in the name of equality and empowerment.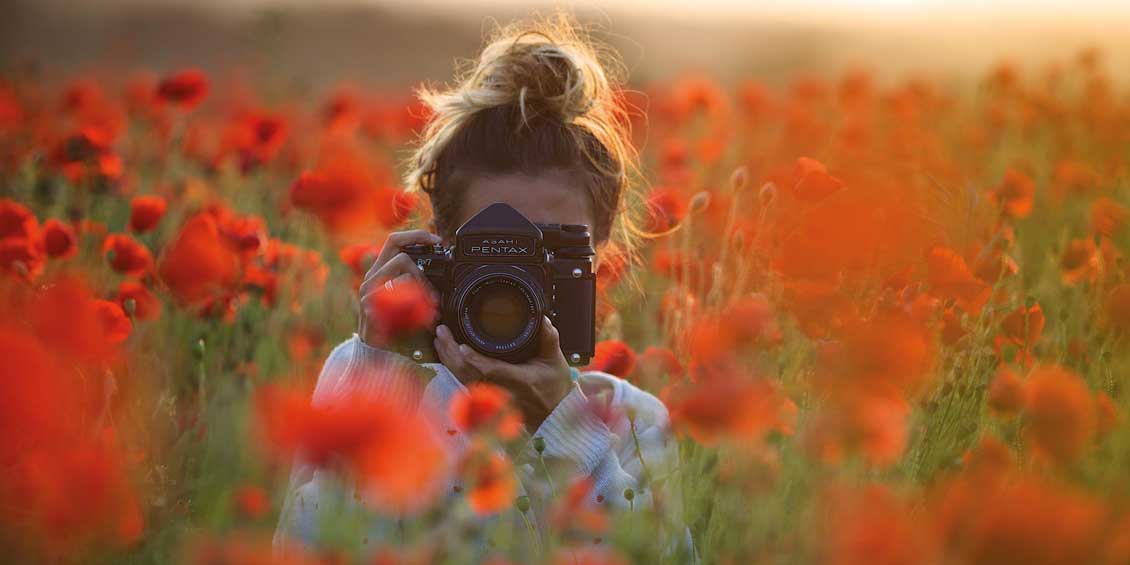 Catherine Zoraida's jewellery takes its inspiration from the world around her with playfully elegant results. Words by Laura McCreddie-Doak.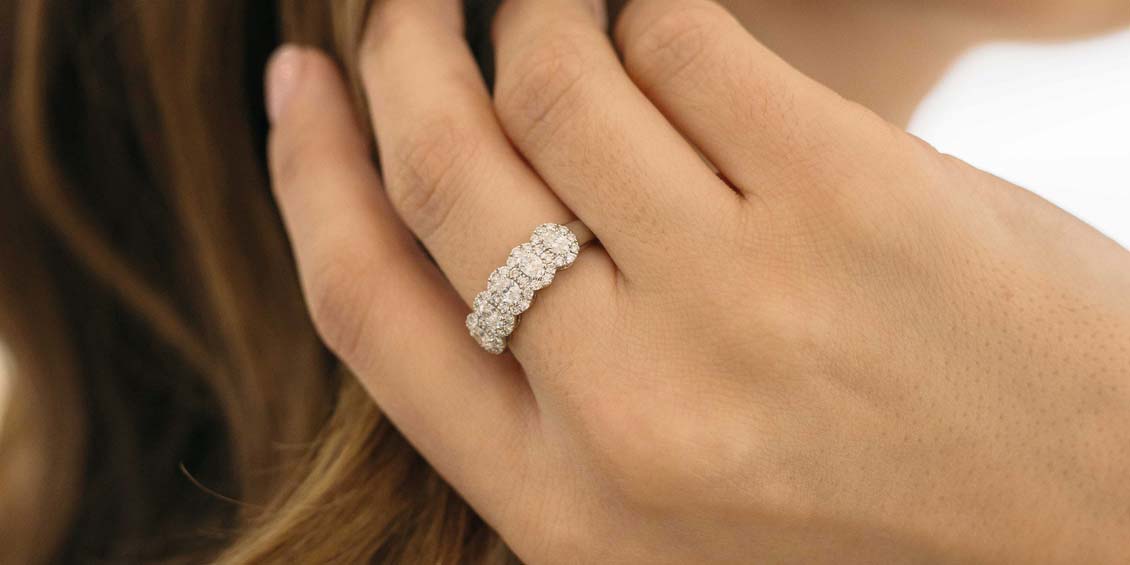 From bold rings to contrasting layers, there's plenty of ways to inject some sunshine into your wardrobe this summer. Words by Laura McCreddie-Doak.