NATURAL BEAUTY
12th June 2018
Catherine Zoraida's jewellery takes its inspiration from the world around her with playfully elegant results. Words by Laura McCreddie-Doak.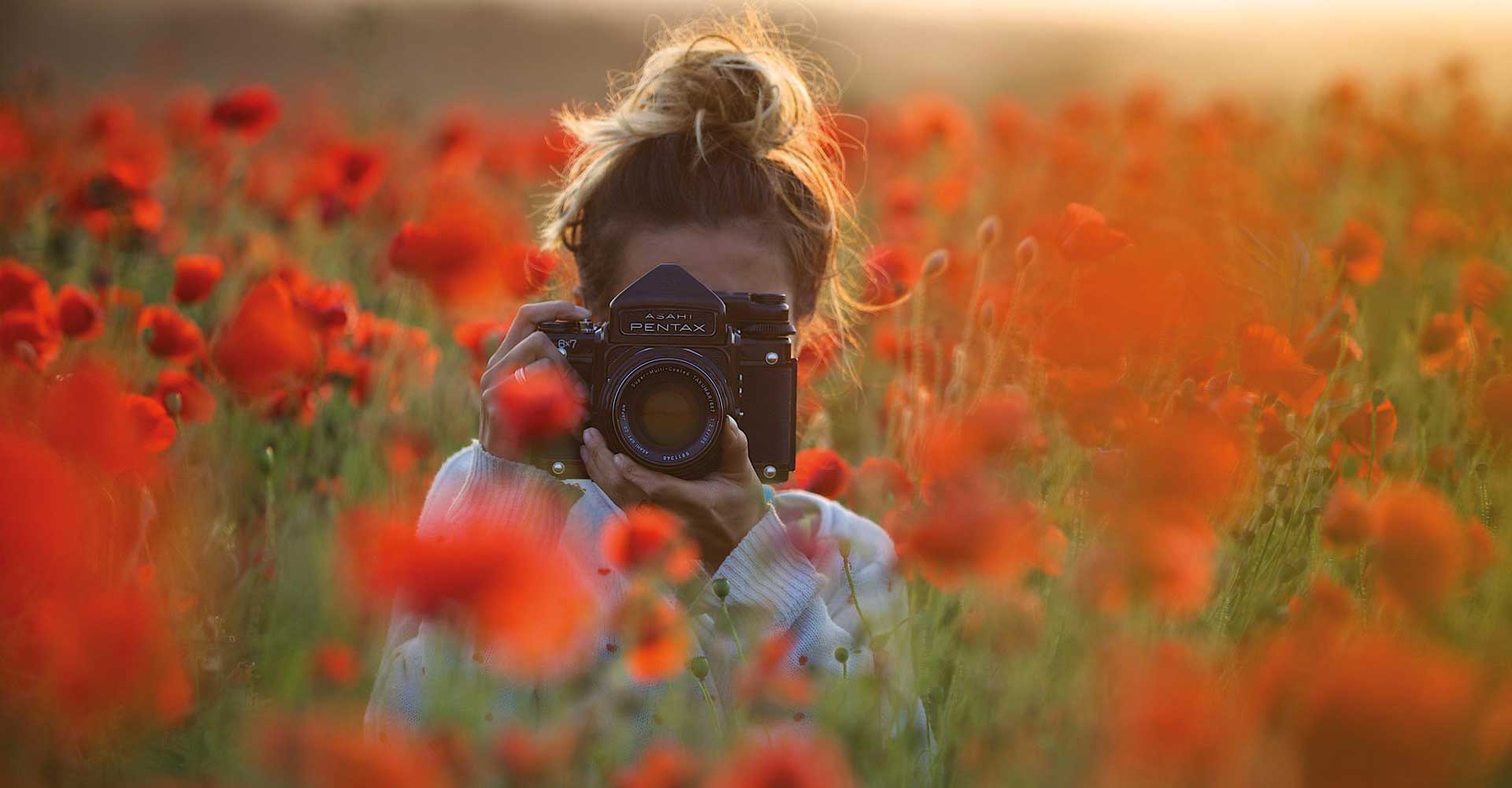 Don't start looking at Catherine Zoraida's jewellery without knowing you have money to spend. There is something about her designs, which Catherine herself describes as "playful yet elegant", that is irresistible.
There are long strands of fern in gold plate to dangle from your ears; fuschia-like flowers to drape nonchalantly around the neck and seahorses, honey bees and dragonflies for your fingers. It's as if the mind behind them lives in the Shell Cottage of Harry Potter fame surrounded by the wilds of both earth and sea.
Which isn't too far from the truth.
"I live in a beautiful part of the Cotswolds, so I only have to go for a walk along the valley to find a huge source of inspiration," she says. "However, my Colombian blood pines for warmer climates, and my travels are often dictated by thoughts for a new collection."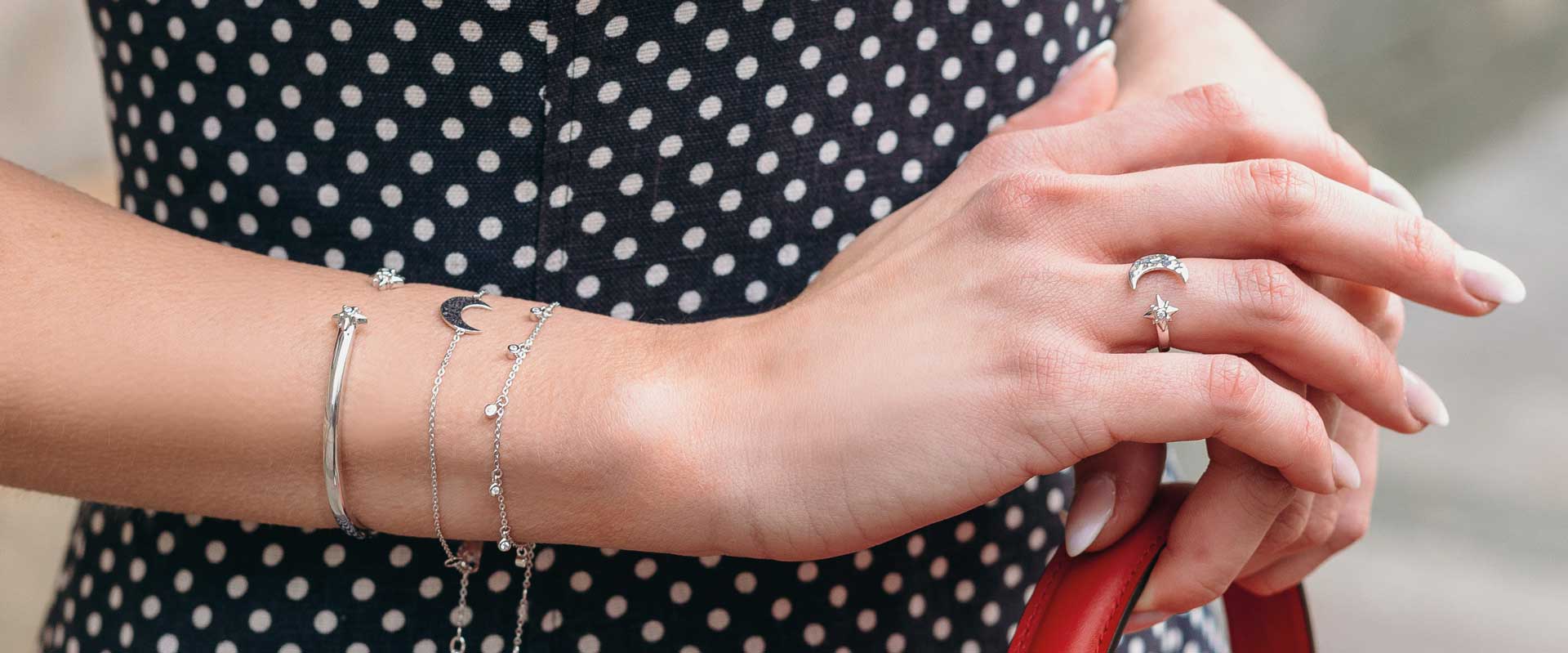 To say Catherine's youth was peripatetic would be to put it mildly. She was born in Columbia but from there went to Washington, then Scotland, London finally settling in the Cotswolds.
Countries might not have been permanents in Catherine's youth but art was.
"I have always been artistic," she says. "My mother always encouraged me to develop my drawing skills and during the summers we would attend drawing summer school together. I didn't really know where it would take me but I think learning to draw and paint definitely led me down the path to jewellery. It helps you appreciate form and have an interest in how things are made. I did a foundation course at Edinburgh University and decided in my second year I would specialise in jewellery and silversmithing. I could have become a sculptor but it was the precious materials and sparkling jewels that appealed to me side and finally won me over."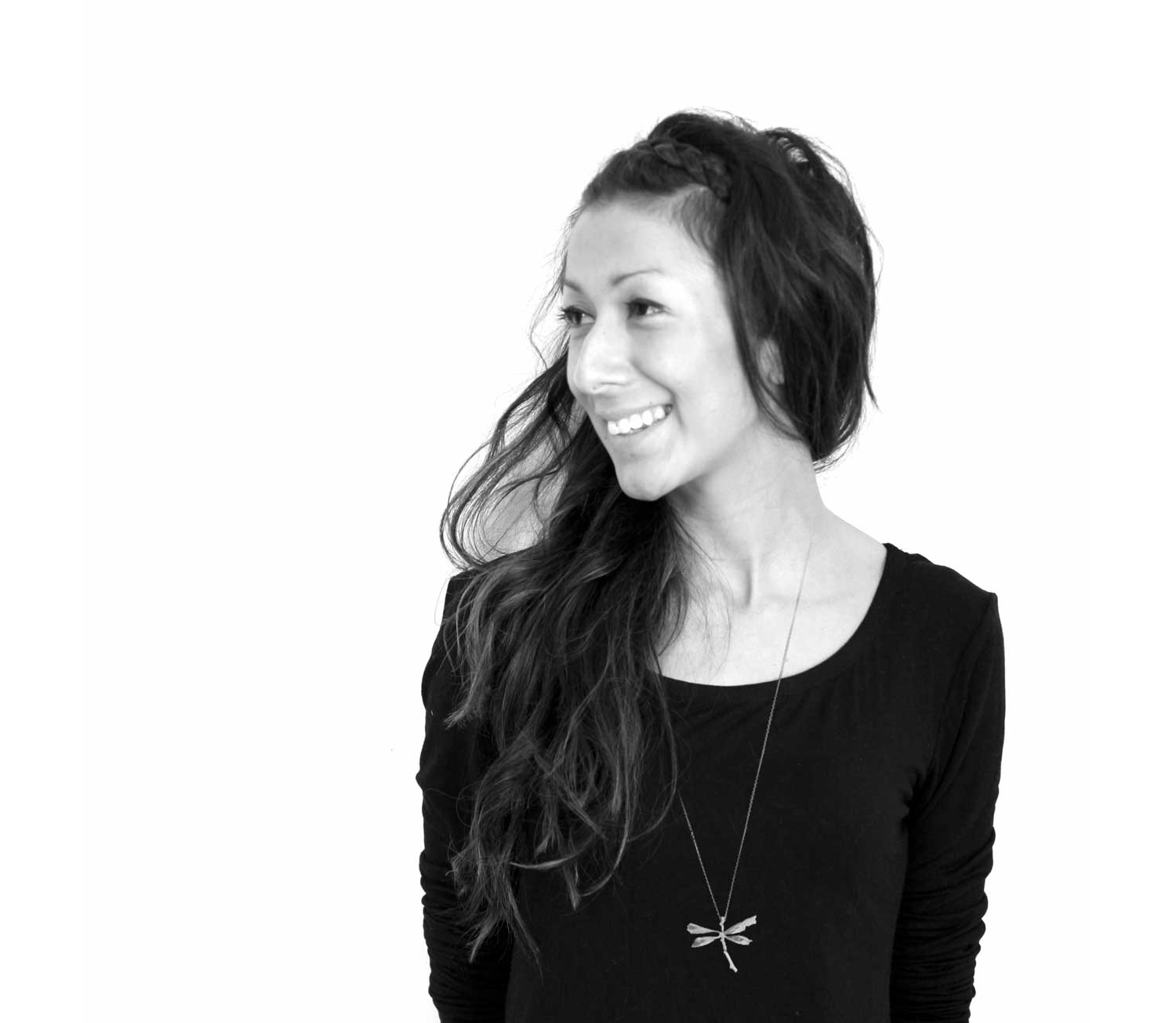 It wasn't just that Catherine was drawn to jewellery, she was also good at it, winning a Goldmsith's Award for Design in her final year at Edinburgh for a statement necklace.
"It had a beautiful large beetle that I chased out of silver as the clasp, which sat at the front. Then around the necklace was a handmade chain (handmade chains are a real labour of love), almost like stepping stones, that had tiny little trails of granulation, which the beetle left as he went on his journey."
This would have been enough of a calling card but Catherine also had another ace in her deck in the form of Graham Stewart. Stewart is a designer and gold- and silversmith who has had a workshop in Dunblane since the 1970s. Specialising in silver sculptures and fine hand-cut engraving, he has contributed pieces to the private and public collections of among others HM The Queen, HRH The Duke of Edinburgh and HRH The Princess Royal and Victoria & Albert Museum (Rabinovitch Collection), London and the Scottish Parliament.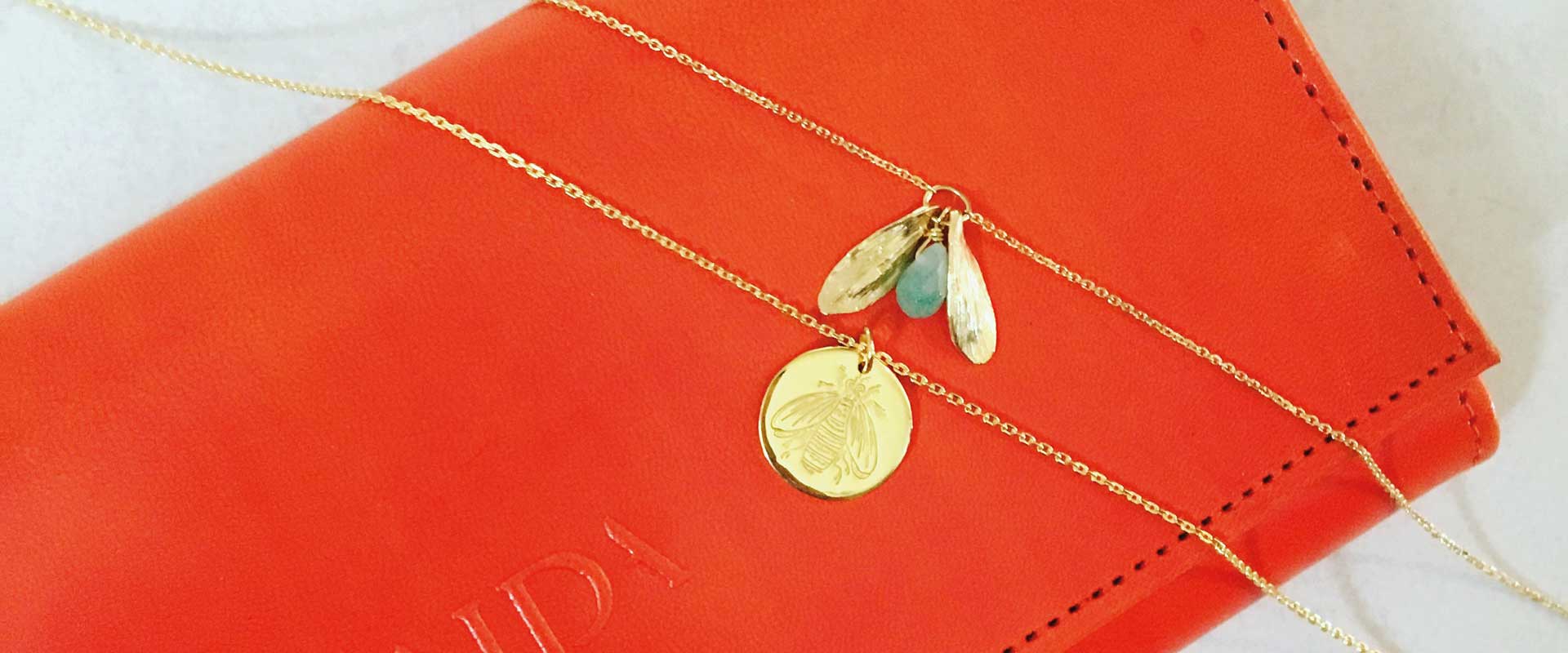 Catherine grew up in Dunblane and spent the summer holidays acting as an ersatz apprentice to Stewart "learning how to chase and form metal into beautiful shapes," as she explains.
Then, on graduation, Catherine was chosen by Theo Fennell to work in his design studio alongside his team of master craftsmen; another move that cemented her reputation as a serious talent.
However, it was to be another Catherine that was to put her on the front pages. Literally.
"I had an extremely exciting call from Buckingham Palace requesting a few pieces. It was rather strange, as although I delivered the parcel I did not think anything would come of it," she says. "I had a couple of jewellery requests from famous people in the past but nothing had come of them. It was a couple of weeks later when I had almost forgotten about sending the parcel that it all went crazy, Catherine [the Duchess of Cambridge] wore my Double Leaf earrings and "Spread Your Wings" bracelet for dinner with the King of Malaysia and the pictures were on the front page of newspapers all over the world. It was a hugely exciting time and an amazing boost for me."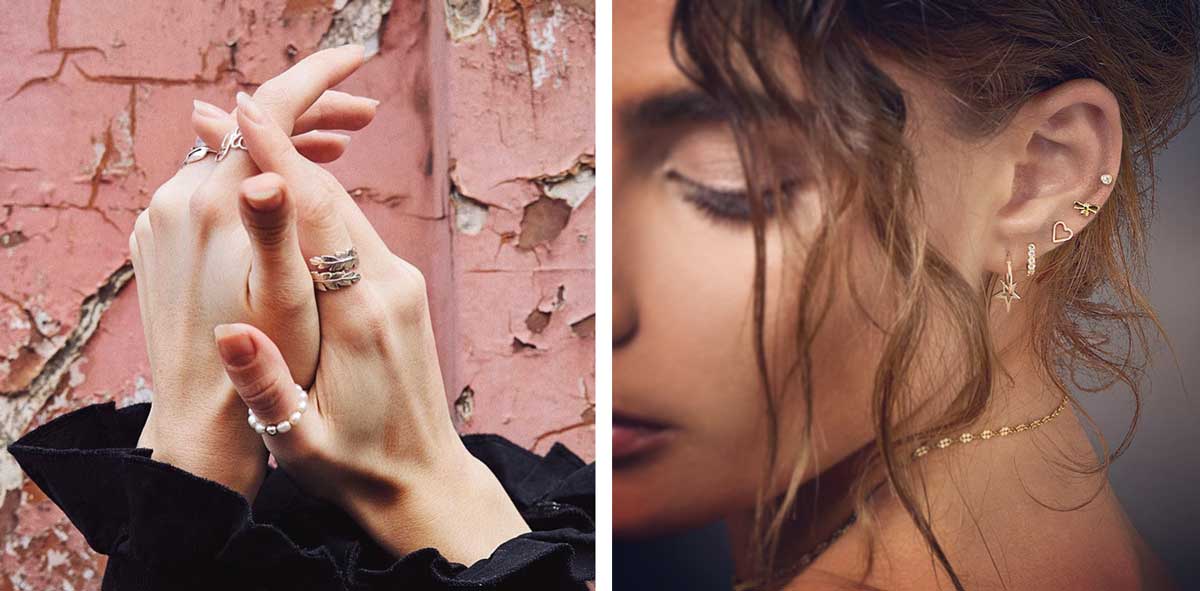 Since then her jewellery has been seen on the likes of Beyoncé and Rita Ora, while the Duchess of Cambridge has been snapped out and about in her Fern hoop earrings as well as wearing the Double Leaf style while on royal duty in Australia.
Despite being a relative newcomer to the industry Catherine feels she has seen a real shift in the gender balance.
"When I first started in the industry it was a very male-oriented place and I remember feeling very aware of how much female jewellery was being designed by men," she says. "However, I feel this has changed a great deal in recent years with many more female designers pushing boundaries and becoming the top of their game. A greater variety of more affordable jewellery has also meant more women are buying jewellery for themselves, accessorising everyday outfits with pieces that are fun but also make them feel special."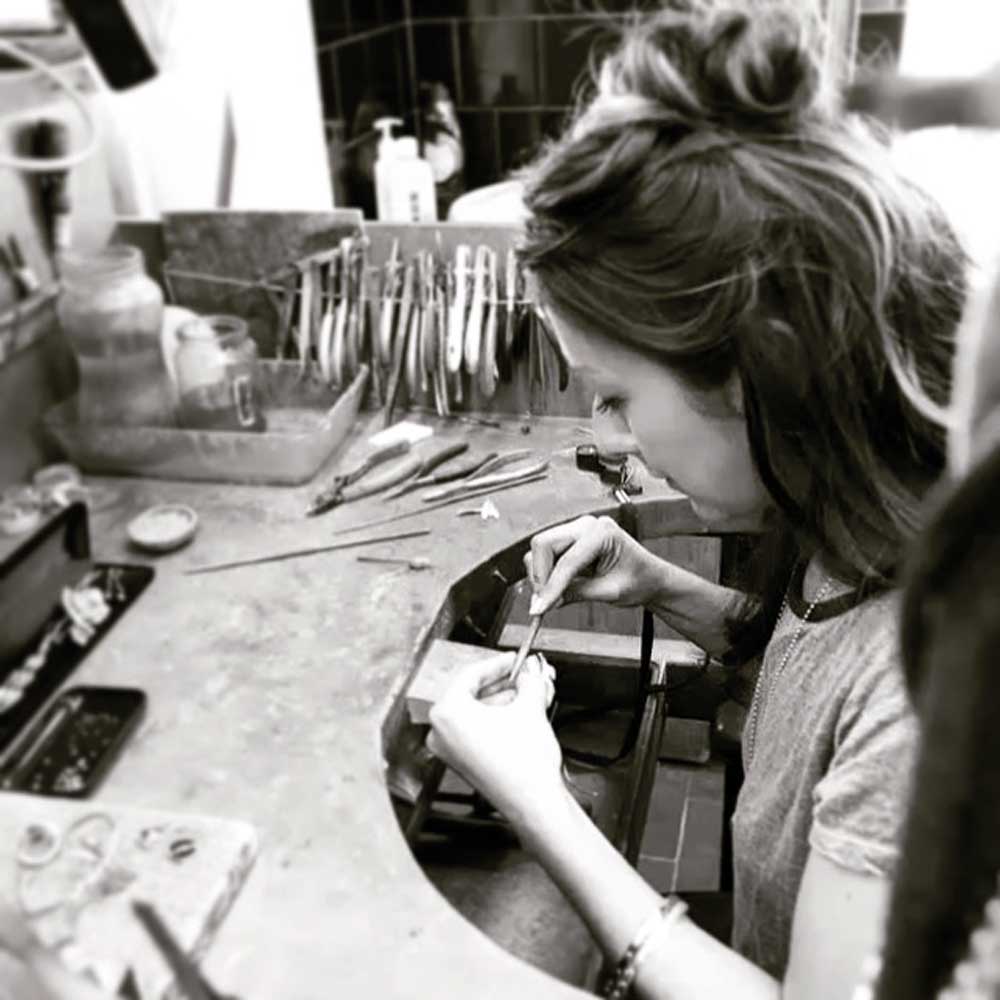 As for the pieces Catherine feels are special, there's Orchid ring that was cast from a flower Catherine had in her hair on her wedding day.
"It's a bold piece that always gets a lot of attention. I also love the Hummingbird pendant as it reminds me of Brazil (a place I love very much). And the double leaf earrings as they were one of my first designs and one of the first pieces the Duchess of Cambridge wore."
Although Catherine's designs have that sense about them of being heirlooms of the future, the woman herself isn't one for staying still. She has just returned from India where she was doing research for her next collection and she has also just launched a new Celestial collection with award-winning jeweller ROX following the triumphant ROX x Catherine Zoraida Zodiac range last year.
"Up until now I have mostly focused on metals but this year I am planning more colourful designs working with more stones and gems," she says.
The next collection may signal a bit of a departure but one thing's for certain, whatever Catherine designs will be just the sort of piece you didn't know you needed until you set eyes on it. We're sure your bank manager will understand.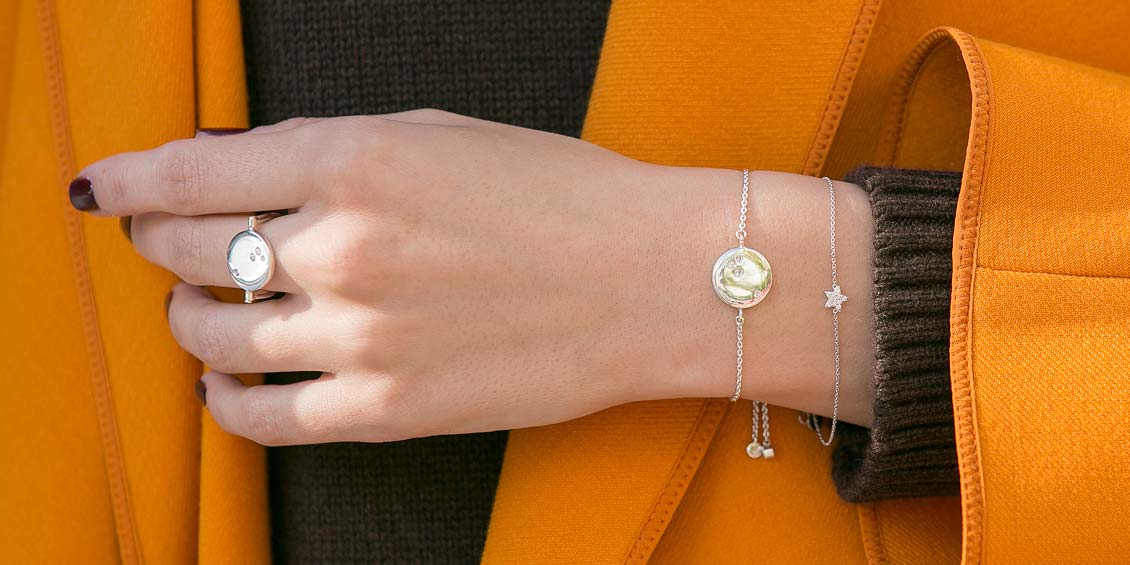 ROX – Diamonds & Thrills is delighted to join forces with respected British designer Catherine Zoraida to create a collection that is out of this world. Catherine is regarded as one of the UK's most exciting jewellery talents with high profile fans across the country, most notably the Duchess of Cambridge.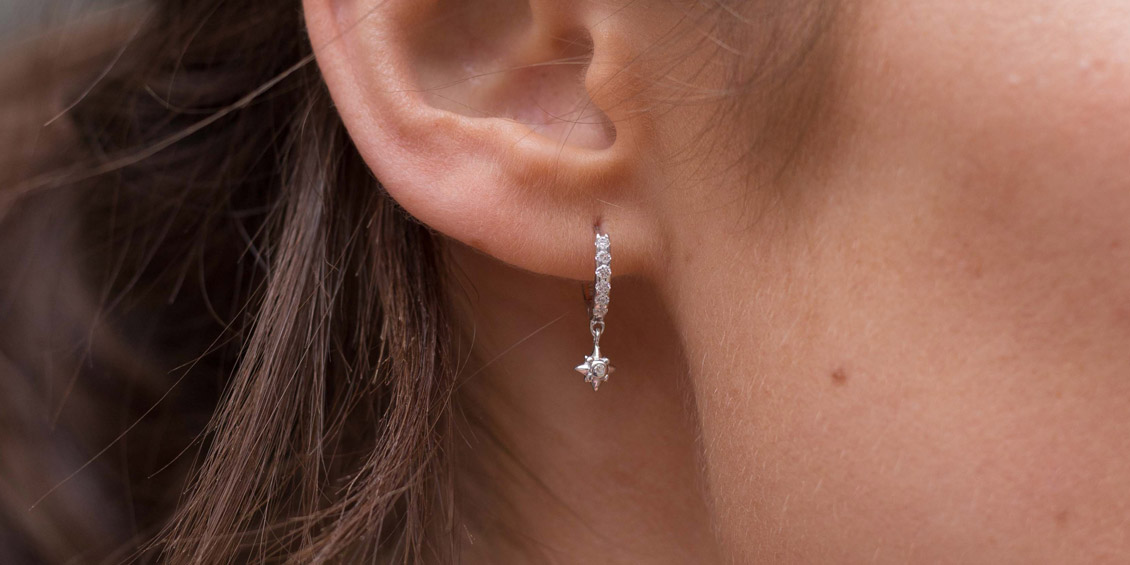 There is nothing quite as charming as diamond jewellery. Diamonds have an incredible ability to fascinate, captivating us with their natural beauty. Here at ROX we're thrilled to handpick some of the finest diamonds to create truly breathtaking pieces. We know just how emotionally charged jewellery can be and that's why our diamond experts lovingly inspect each to ensure it meets our meticulously high standards of cut, colour, clarity and carat.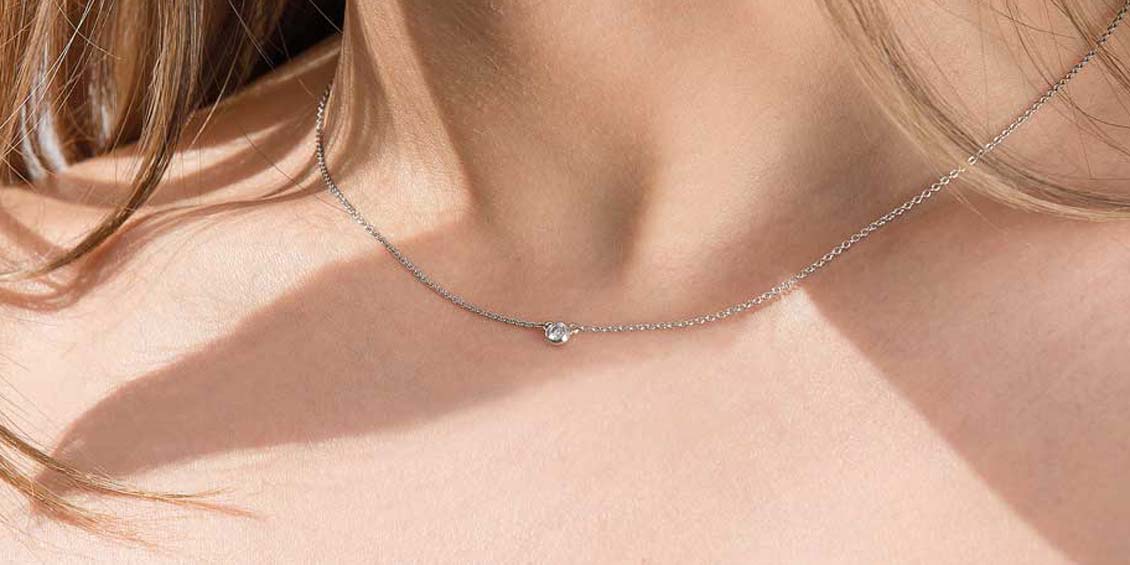 The choker was the jewellery icon of the summer, with stars like Beyoncé and Cara Delevingne keeping neck adornments high on the style agenda. But don't expect this trend to disappear with the final festival of the season; chokers were a major feature of AW17 catwalk shows at Chanel, Givenchy, Elie Saab and more. For a wintery twist, swap the hippy black bands of summer for a refined diamond solitaire choker necklace that will transform your clavicle into a delicate twinkling display on dark nights.