LOVE IS IN THE AIR
14th June 2021
What could be a more romantic first step on your marriage journey than designing an engagement ring together? We quiz ROX designer Alisa Mackie on how to create a ring as unique as your love story.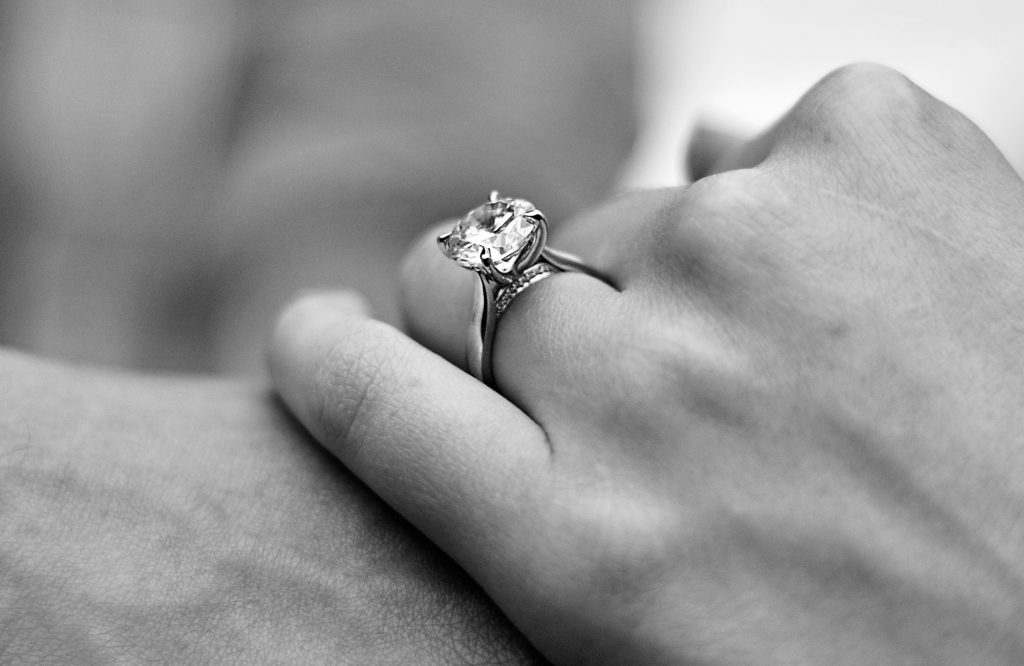 Tradition previously dictated that sole responsibility for proposing lay, heteronormatively, with the man. He was supposed to choose the perfect ring, the ideal spot and then make it all happen smoothly. Luckily, just like there are myriad ways to get married – on the shores of a subterranean lake in Cornwall perhaps? Leicester's Space Centre perhaps? – there are just as many ways to propose. One thing that is changing is the need to have the ideal ring all picked out beforehand. Many couples are eschewing that particular stress by having a simple stop-gap ring in silver (or even no ring at all) and making the doubly romantic decision to design the ring together.
Something ROX knows all about. Being a business that is all about the romance – people have chosen their Thrill rooms to pop the question in because they are so beautiful – it has designers on hand to make sure you can create a ring that's unique. To some people that might sound like the most terrifying thing in the world but fear not. Here's ROX designer Alisa Mackie to talk you through the process.
Q: Designing a ring might seem daunting to some people because they feel they should know about technical things such as cuts, carats and metals. What should they have an idea of before they come to you?
AM: With the internet, people are far more educated on jewellery and gemstones especially the 4C's in diamonds. This is great for the client to make smart choices, however there are so many elements that make up the value of a diamond or a gemstone that it can be quite overwhelming. Certainly learn the basics. Have an idea what shape or cut you want, as this is probably where most people start to build the design.
Colour or gemstone type is also very important as this can determine the direction of the design too, certainly in the case of coloured gemstones. Softer stones are suited to certain settings. Learn a bit about what might suit your lifestyle too. For instance, most people know a diamond is one of the hardest known materials to man and would suit the most heavy handed of us, By contrast I wouldn't recommend a large emerald to a client who has a tendency to rock climb!
Size is important too but be aware that big is not always beautiful. It's easy to see a generic image of a one or two-carat diamond within budget on the internet but, in reality, it might not have any fire. I would always recommend that the client physically sees a selection of stones or diamond sizes before setting their heart one in particular. Beyond the basics and down to the nitty grittys of clarity, quality of cut, fluorescence etc. that can invariably affect price of similar size product, so let yourself be guided by one of our well-informed and trustworthy consultants.
Q: When people come to their first meeting with you do you prefer them to come with plenty of images of rings/inspiration for rings or do you prefer a more open-ended approach?
AM: As much as it is nice to have an open-ended brief, every client is different and if you want a design really reflects you then providing the designer with an idea of who you are in terms of personality style, lifestyle, influences is important, so being supplied with images or some kind of background is preferred.
Q: What do you think the benefits are to designing your own engagement ring together?
AM: Obviously, it makes it very personal to the couple when they share in the process of designing a ring together. How you designed the piece and the meaning behind the design is your story rather than "how the proposer proposed?" Also, as much as proposing with a surprise engagement ring is very sweet, the wearer is hopefully wearing it for a lifetime and wants to enjoy it.
Q: Do you find this makes people more confident about then designing their wedding rings with you?
AM: Most people would like their wedding band to sit with the engagement ring. It means there is a consistency in the style of settings, the workmanship and the quality. But also when you have been involved in the story of the engagement ring then they want you involved in the wedding bands too, which is a very special thing for any jewellery designer.
Start designing your perfect engagement ring, book an appointment with ROX here.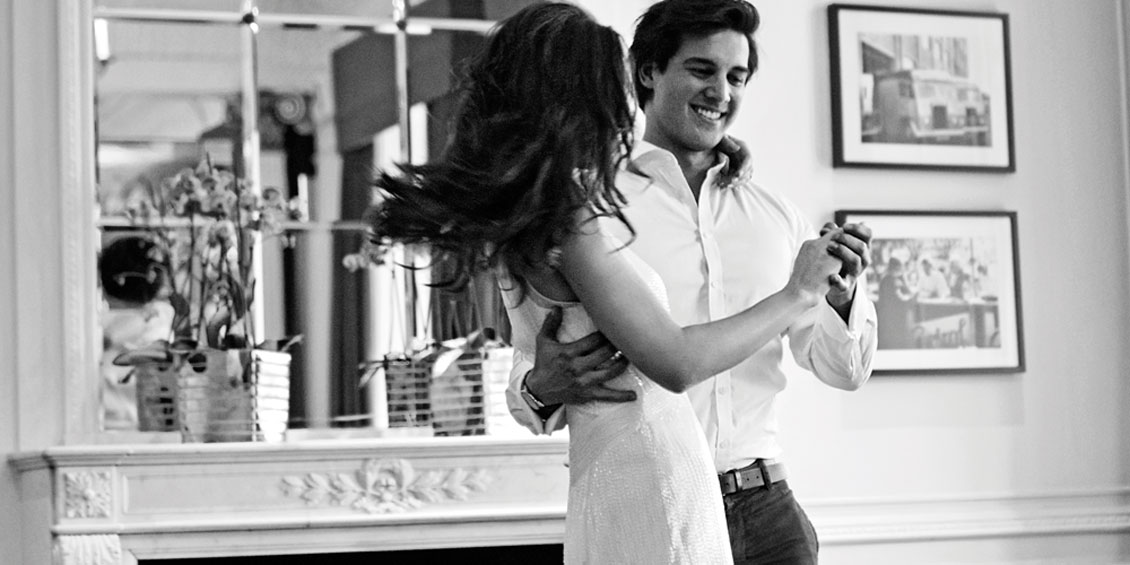 As restrictions lift and we start to move towards a more joyful period in all of our lives we are ready to embrace our loved ones and for many it's time to finally say those I Do.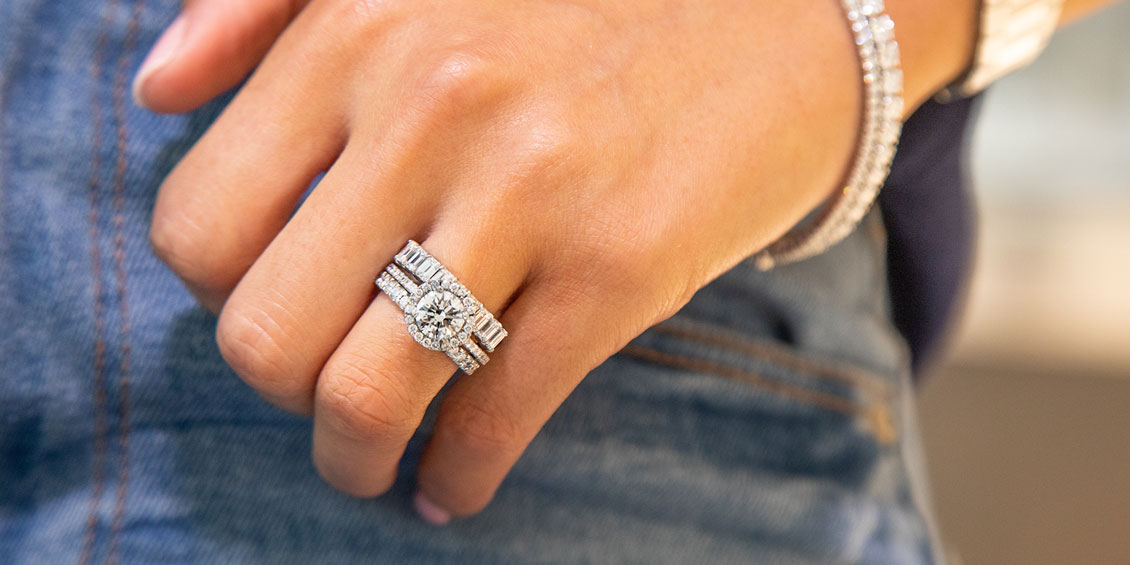 Here we shine a light on the most popular engagement rings that promise to make 2021 an unforgettable year for all the right reasons.