HUBLOT
MP-05 LAFERRARI SAPPHIRE
8th September 2016
The incredible Hublot MP-05 LaFerrari Sapphire is one of the most interesting and technologically advanced timepieces in the world. Hublot tell the story with a cinematic masterpiece in the form of this incredible animated movie which has just been released worldwide! The stars of the movie come in the form of a record-breaking power reserve, a truly outstanding watch and a unique supercar.
Inspired by the design and layout of a Ferrari engine bay, the Hublot calibre HUB9005.H1.PN.1 movement in this timepiece features 11 mainspring barrels arranged along the centre to provide 50 days of power reserve. The time and power reserve are shown on sapphire crystal displays on the right and left of the dial, and the seconds are shown on a suspended vertical tourbillon at the bottom of the case.
Sapphire crystal is currently being used in some of the most interesting watchmaking designs, and here it is used with all the creativity, modernity and craftsmanship one would expect from a Hublot timepiece. The back, curved front and outer case are all sapphire crystal, and such is the attention to detail that each case requires around 600 hours of machining work to complete.
Limited to 20 units, timepieces like this Hublot MP-05 LaFerrari Sapphire don't come along every day.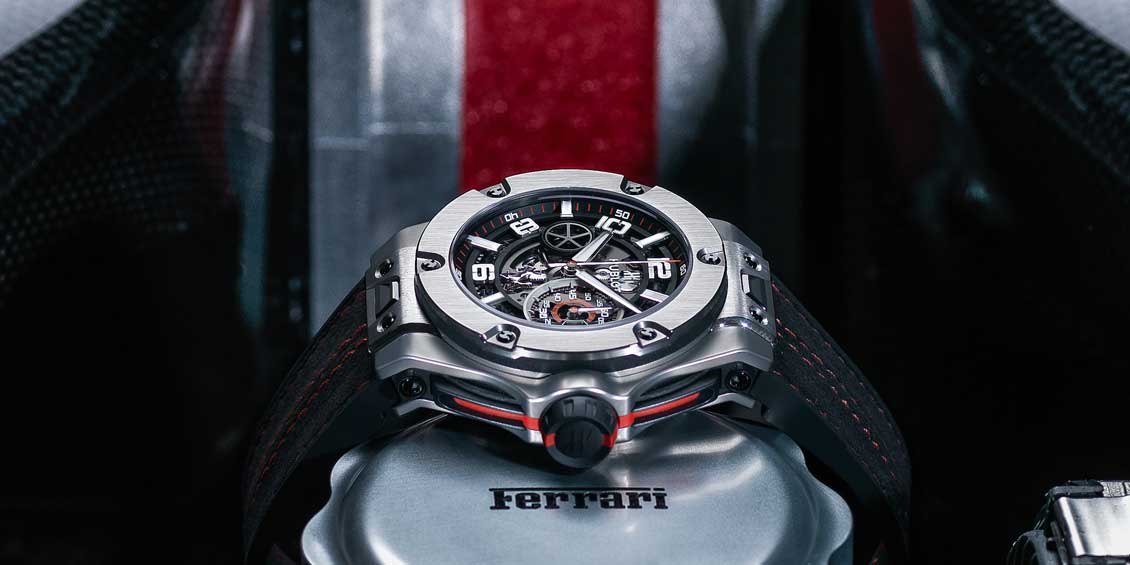 Interest Free Credit (0% typical APR) is a loan that can be applied to an item purchased in one of our boutiques or online. The loan is completely interest free and you pay-off the loan in affordable monthly instalments over an agreed period. Finance is subject to status, terms and conditions.
Hublot has never been a brand content with sticking with the status quo. Ambitious and forward thinking Hublot continually takes strides to push the boundaries whilst retaining the skill of traditional craftsmanship.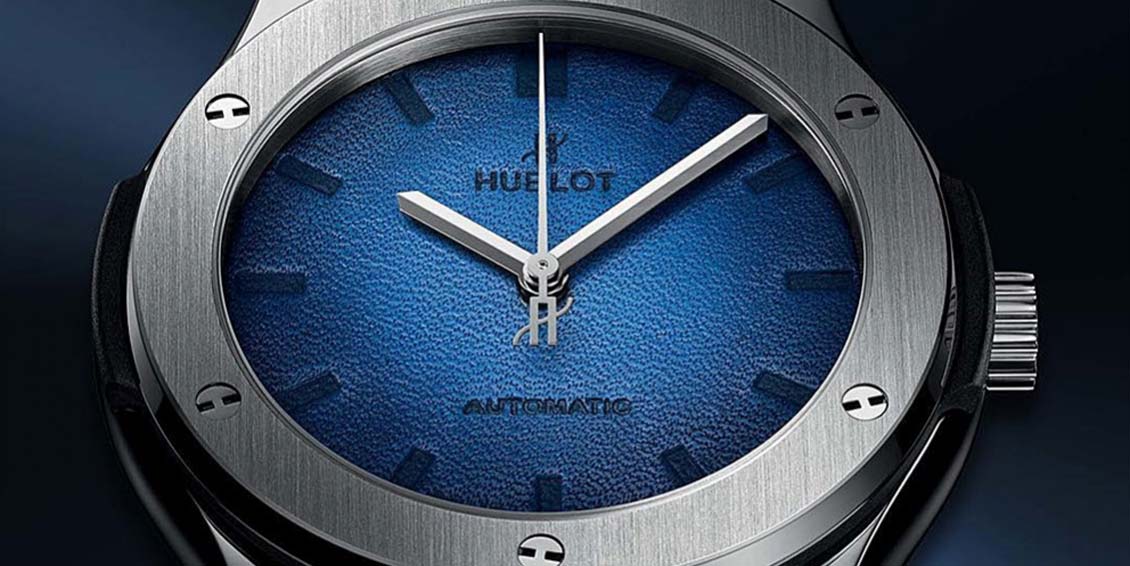 Partnerships and collaborations occur frequently in watchmaking, and it is easy to see why they are so useful. In a successful collaboration both entities are able to demonstrate their skill, their creativity and often the work of the other party becomes a vital source of inspiration.