HUBLOT SPIRIT OF BIG BANG
EVOLUTION NOT REVOLUTION
18th August 2017
Hublot has never been a brand content with sticking with the status quo. Ambitious and forward thinking Hublot continually takes strides to push the boundaries whilst retaining the skill of traditional craftsmanship. Speaking of what makes the brand stand out from the crowd, Hublot President Jean Claude Biver said: "Being unique is what gives Hublot its extraordinary strength, through the incredible commitment expressed by every single person who works for the brand."
Its designs and ideas are a true celebration of evolution not revolution ensuring that there is a seamless fusion of the traditional and cutting edge. And the Hublot Spirit of the Big Bang is the epitome of just that. The collection showcases just how fruitful experimentation of material and colour choices can be to create a 21st century masterpiece.
The brand has long been committed to sourcing the best possible materials for their timepieces, with this titanium watch being a real showstopper. Unobtrusive on the wrist with the perfect strength to weight ratio, this 42mm timepiece is one for the free spirits among us. The Tonneau shape adds a beautiful curve to the design, allowing it to gently wrap around the wrist showing off the satin-finished polished and microblasted titanium bezel complete with 6 H-shaped titanium screws.
Featuring Hublot's Unico movement, developed in-house by the brand, the hand-finished watch also comes with the option of Black Rubber and Alligator Straps finished with a titanium deployment buckle clasp – making the Hublot Spirit of the Big Bang the ultimate accessory.
For those who want to stand out from the crowd or those continually looking to take their watch collection to the next level, this is a must-have. This luxury timepiece is available now, so why not have a look on our website or visit one of our boutiques for more information, or to arrange a viewing.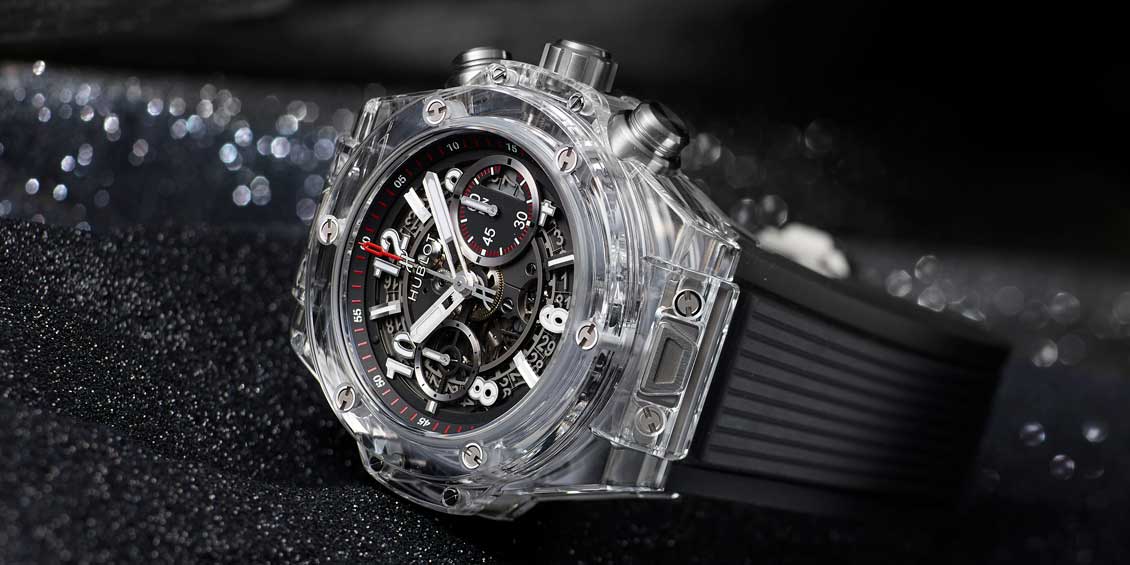 Building a watch collection is a lifelong journey with big brand milestones along the way. However, there comes a time when your watch just isn't cutting it and it's time to invest in something new.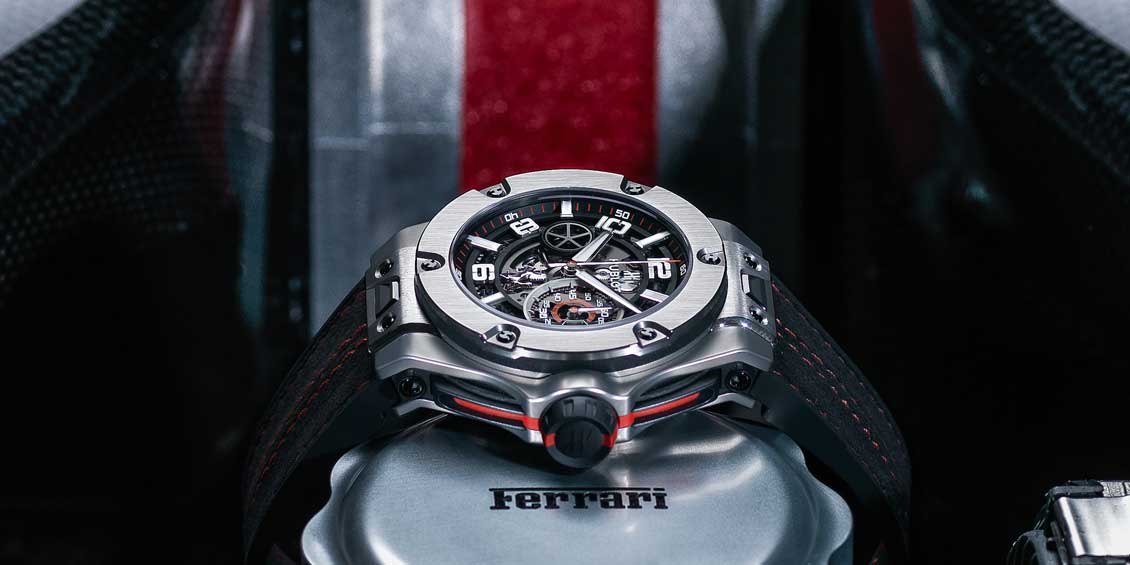 Interest Free Credit (0% typical APR) is a loan that can be applied to an item purchased in one of our boutiques or online. The loan is completely interest free and you pay-off the loan in affordable monthly instalments over an agreed period. Finance is subject to status, terms and conditions.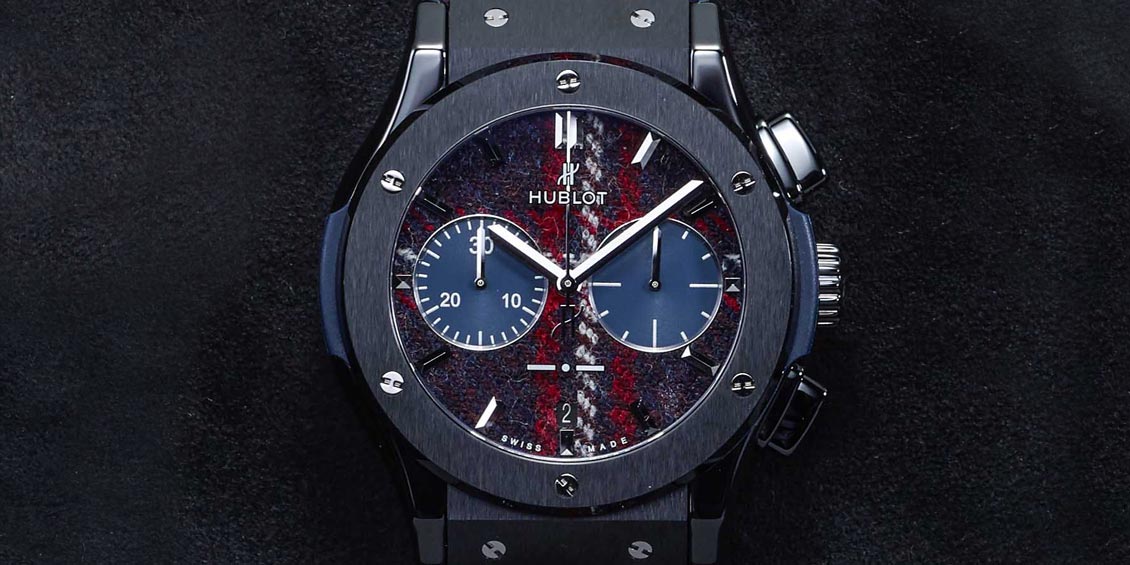 Hublot has always been a brand proud to stand out against the crowd. It has boldly defied convention and pushed boundaries all in the name of innovation. It is this pioneering determination that has earned Hublot a reputation for its forward thinking approach to horology whilst remaining true to master craftsmanship of watch design.