HUBLOT CLASSIC FUSION
BERLUTI BLUE
2nd June 2017
Partnerships and collaborations occur frequently in watchmaking, and it is easy to see why they are so useful. In a successful collaboration both entities are able to demonstrate their skill, their creativity and often the work of the other party becomes a vital source of inspiration. In the case of Hublots' collaboration with Berluti, this was simply a relationship that makes sense. Both are at the very pinnacle of their respective fields in terms of skill, attention to detail and quality, but more than that it is the attitude that makes these two such perfect partners. In the same way that you never forget owning a pair of Berluti shoes – or even when and where you bought them – a Hublot timepiece is sure to be a memorable addition to any collection. These collaborative timepieces are exciting, intriguing and unique.
First thing's first, of course the leather used on the strap is Genuine Berluti Patinated Venezia Leather, which has been beautifully decorated with traditional 18th-century calligraphy. The colour choice and the protective black rubber inner represent extreme modernity, and when combined with the historical aspect visible in the decoration the result is very effective. It would have been a mistake for this to be paired with an overly detailed or complicated dial, and Hublot have recognised this and kept it as simple as possible. The Hublot logo, all of the (minimal) text and the hour indexes are embossed in to yet more stunning Berluti patinated Venezia leather. This serves the dual purpose of keeping the dial impeccably simple and refined, while also reinforcing the Berluti connection that is so integral to this timepiece.
Another significant feature of the Berluti that demands attention is the presentation box. It is, as a watch box should be, much more than just a protective case to help you get the watch home in one piece. Here the owner is provided with every accessory necessary to service and maintain their leather goods, all presented with pleasing symmetry in a large box finished in the same decorated leather as the watch strap. It is refreshing to see a watchmaker genuinely consider how they can make a feature like a watch box as useful as possible for the lucky owner, as Hublot so evidently have here.
This timepiece is limited to 500 pieces worldwide, and it represents a wonderful union between two separate but connected worlds. Quality and attention to detail are fundamental principles in both watchmaking and fine leather goods; so it is no surprise that a timepiece containing large helpings of the best both industries have to offer is absolutely exquisite.
This timepiece is available now, so why not have a look on our website or visit us in store for more information, or to arrange a viewing.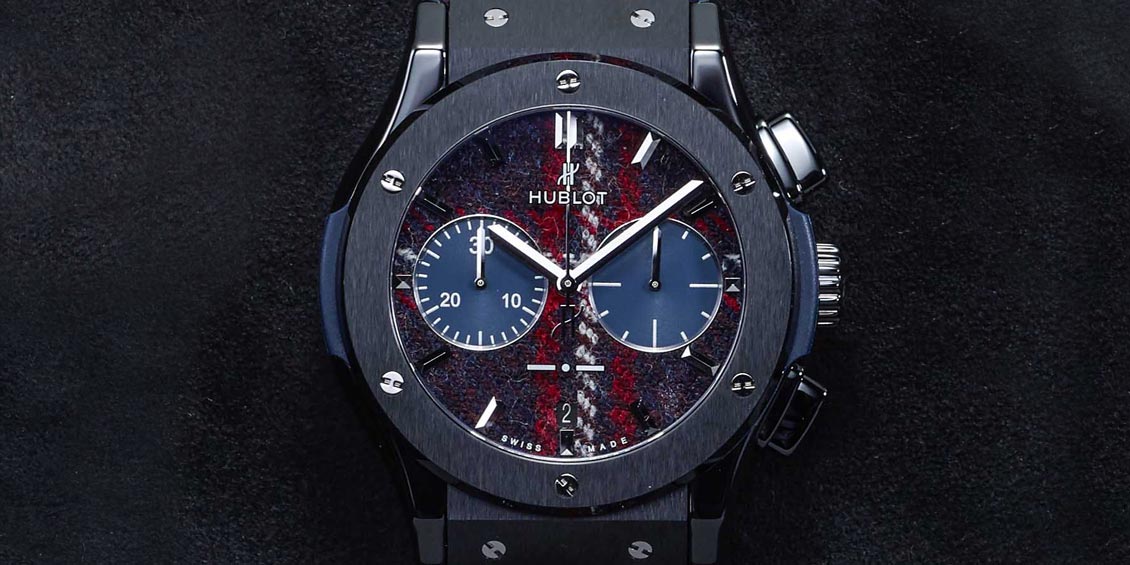 Hublot has always been a brand proud to stand out against the crowd. It has boldly defied convention and pushed boundaries all in the name of innovation. It is this pioneering determination that has earned Hublot a reputation for its forward thinking approach to horology whilst remaining true to master craftsmanship of watch design.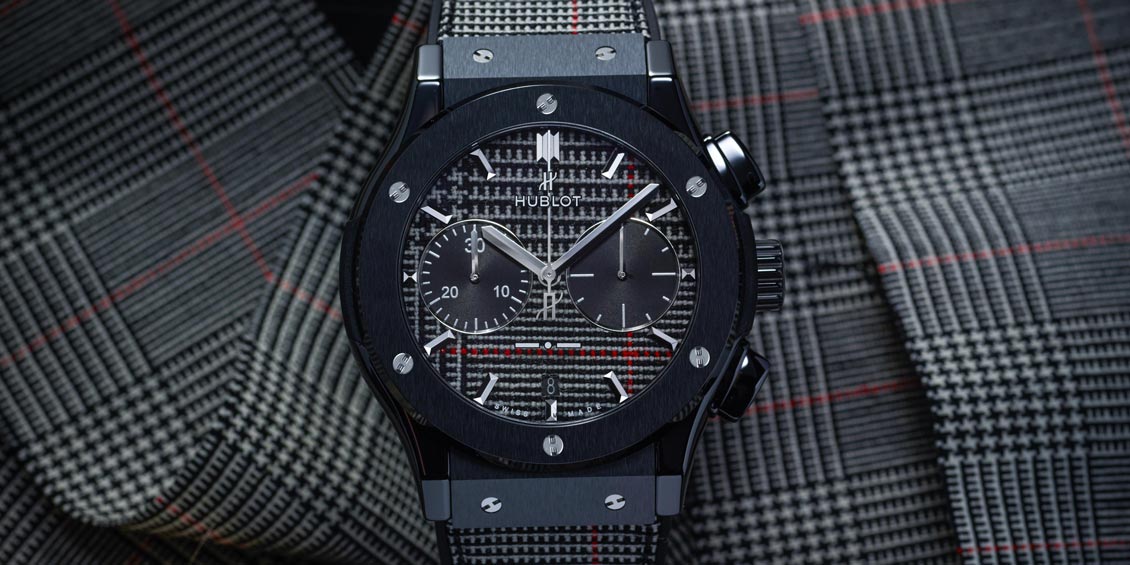 Dynamic and forward thinking Hublot is a champion of the art of fusion. Not content with sticking with the status quo it is a brand that hasn't shied away from change, instead choosing to embrace the evolution of watch design. Innovation is at the heart of Hublot's core values and its pioneering approach to master craftsmanship has secured its reputation as a creative force.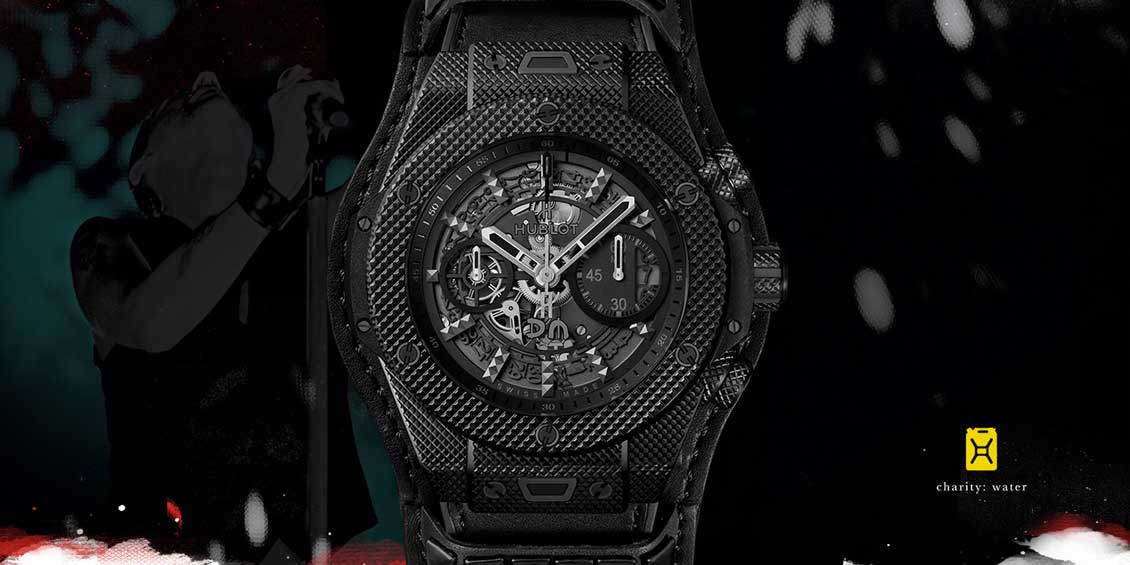 Art and music have always been intrinsically linked. Hand in hand together they have shaped and indeed divided opinion whilst continually taking strides to champion forward thinking ideas. So it is only natural that Hublot has joined forces once again with Depeche Mode to create a limited edition timepiece that is a master of both style and substance.