GET HAPPY
9th April 2018
The Happy Diamonds collection has been an iconic part of Chopard's watch range since the 1970s. Laura McCreddie-Doak looks back at its history.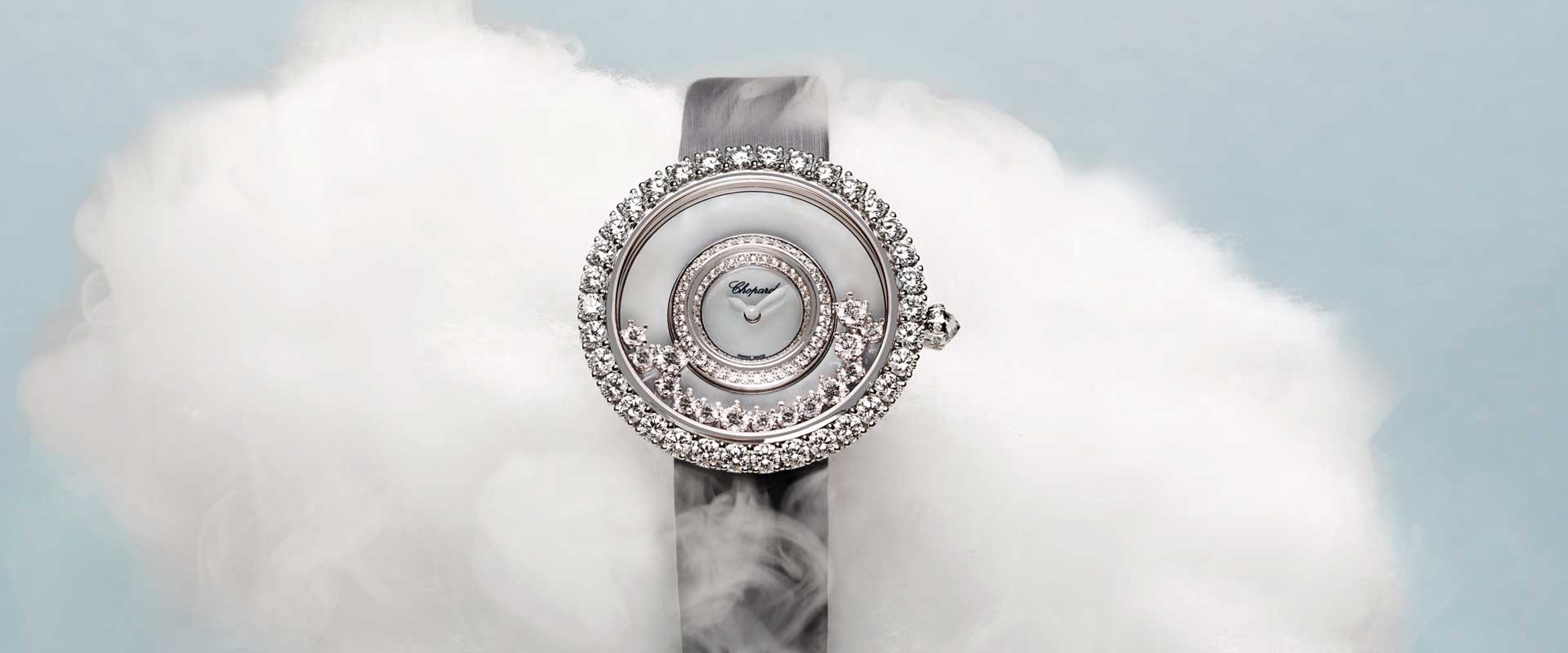 With its riot of diamonds skating across the dial, Chopard's Happy watches are the epitome of flirtatious, feminine watch design. It is a look that feels so modern, particularly in its Happy Sport iteration, it's hard to believe that it is now over 40 years old.
But what is probably even harder to comprehend it that the original watch wasn't created for a woman; it was a man's watch.
Back in the 1970s, Chopard's designer Ronald Kurowski was out walking in the Black Forest. Entranced by the way of thousands of tiny droplets of water spraying from a waterfall caught the sunlight, he hit upon an idea – that diamonds would be able to sparkle more if they were freed from their settings.
And so the Happy Diamonds concept was born.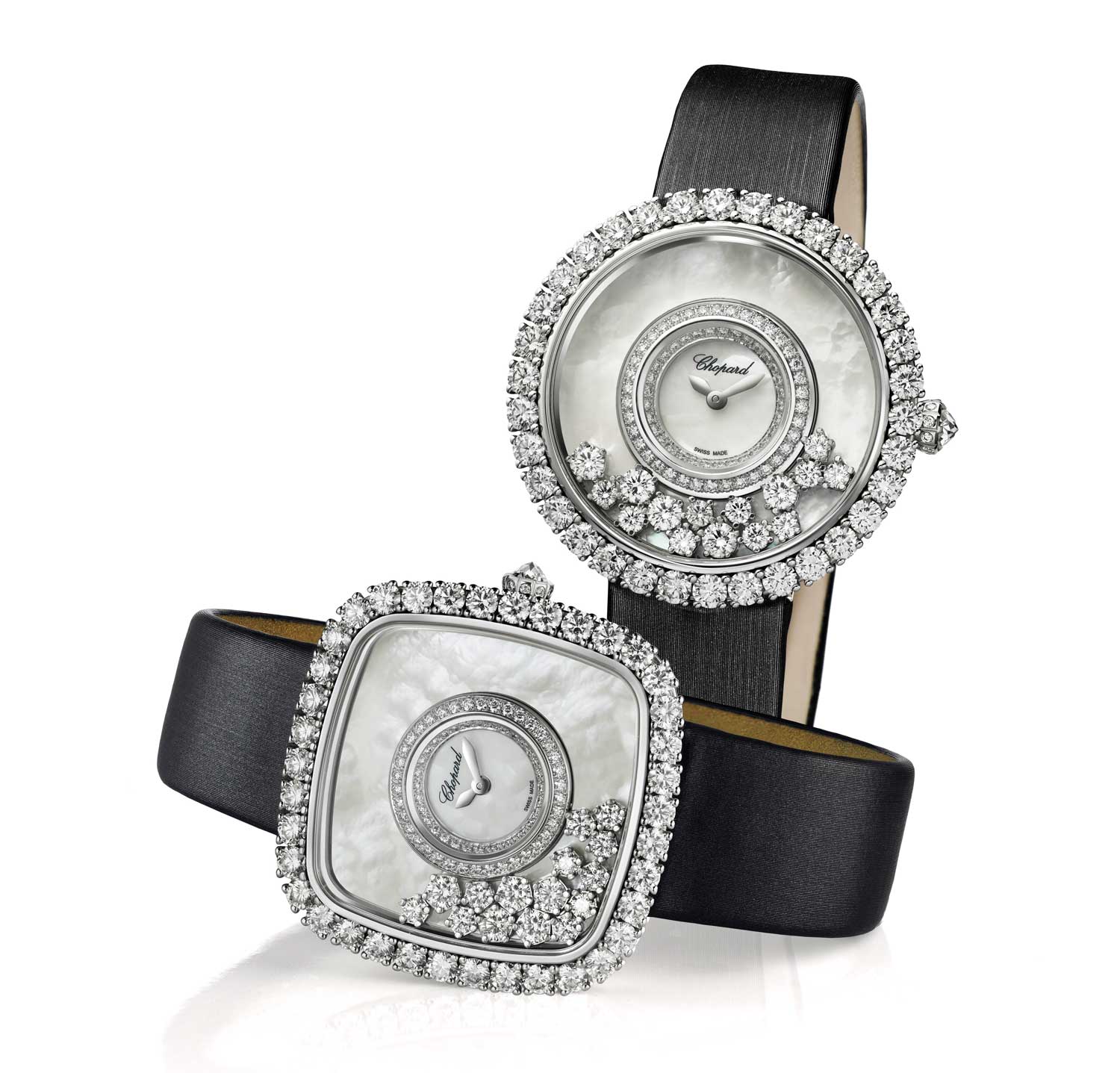 The free flow of the diamonds around the dial was achieved by housing each stone in a gold capsule with a beveled base, which allows them to move in any direction between the two sapphire crystals. Chopard legend has it that when Karin Scheufele, wife of Karl who bought Chopard in 1963, and mother of current co-presidents Caroline and Karl-Friedrich, first saw the watch she exclaimed: "These diamonds are happiest when they are free"; a chance statement that gave the collection its name.
The original iteration of the watch didn't have diamonds around the bezel, but it had the cushion-shaped case and quite a few stones dancing around the dial – something that was certainly a bold choice for any man.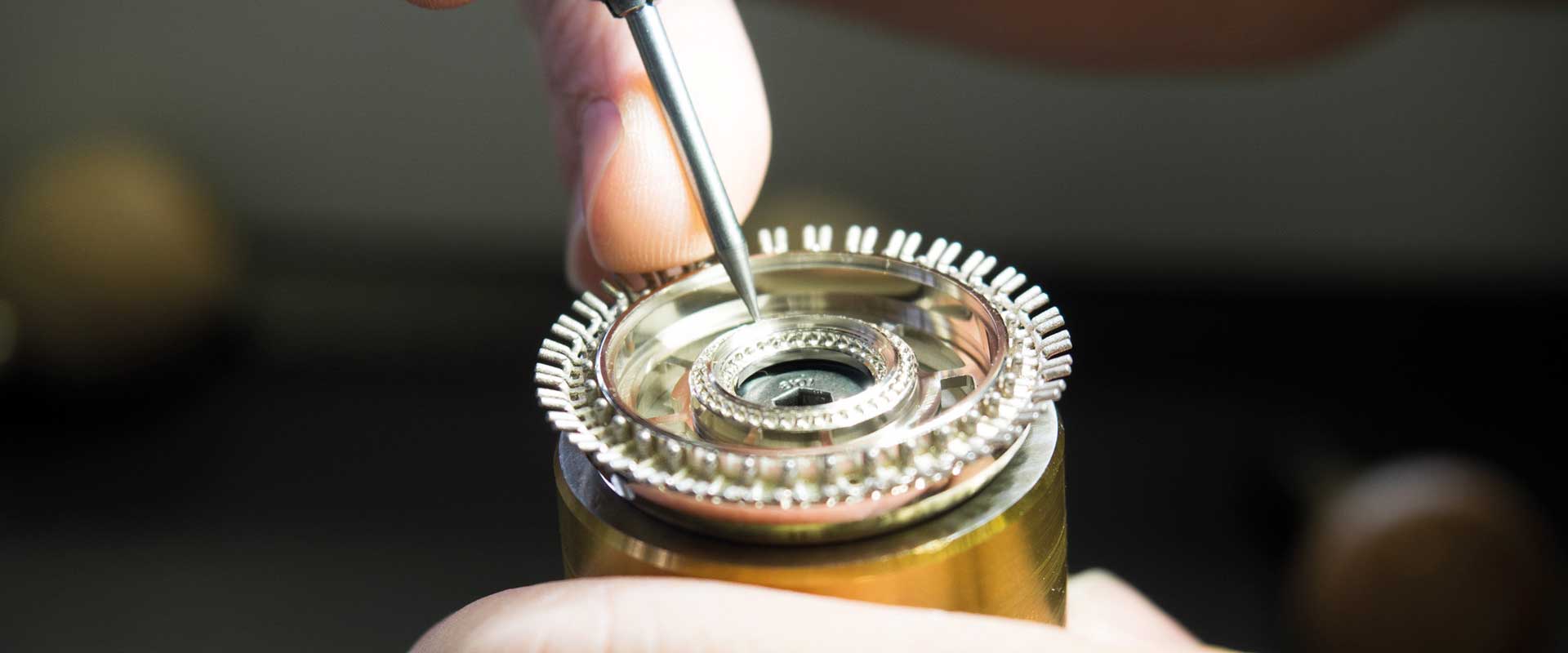 Despite being a somewhat daring gentleman's watch, it was a great success and even went on to win the prestigious Golden Rose of Baden-Baden award. These awards were the jewellery industry equivalent of an "Oscar" and were awarded annually by German professionals between 1970 and 1980. Chopard won 15 trophies during this decade, including one for the Happy Diamonds jewellery watch in 1976.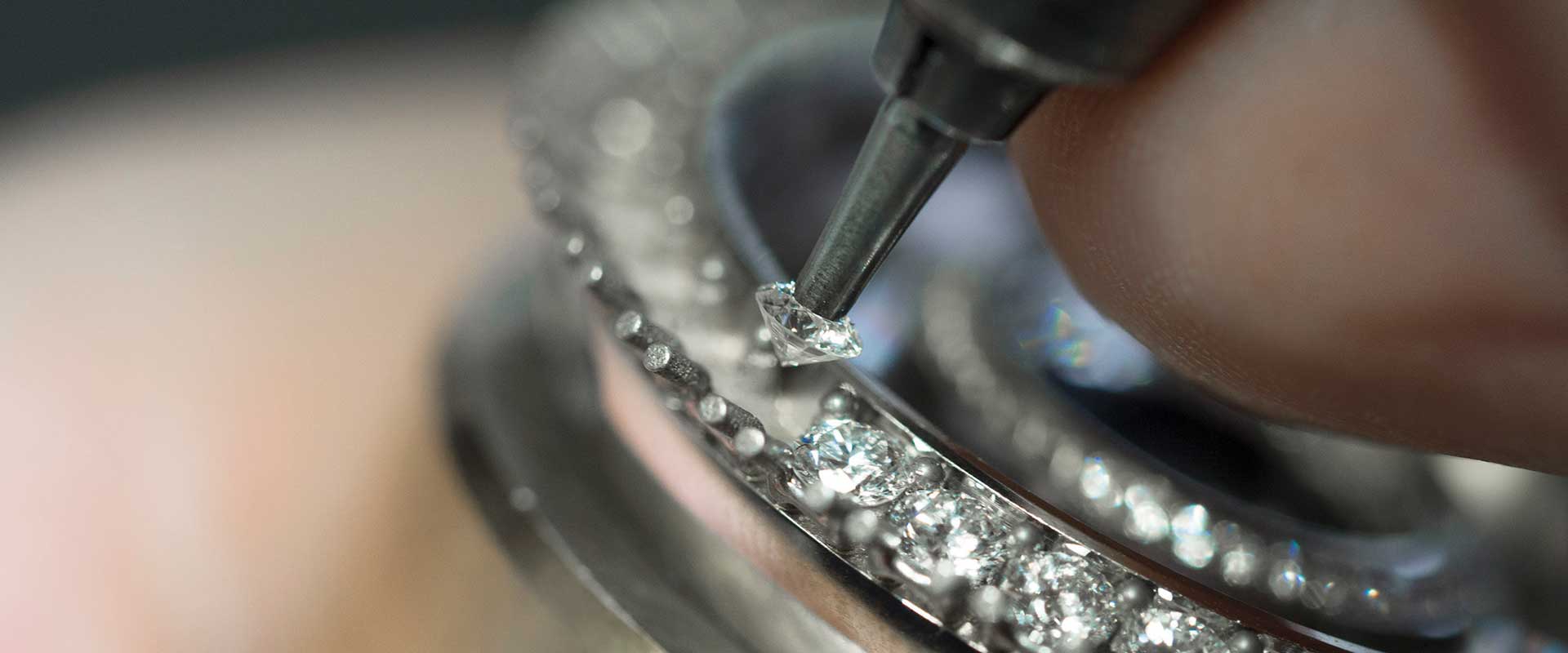 CHOPARD'S HAPPY WATCHES ARE THE EPITOME OF FLIRTATIOUS, FEMININE WATCH DESIGN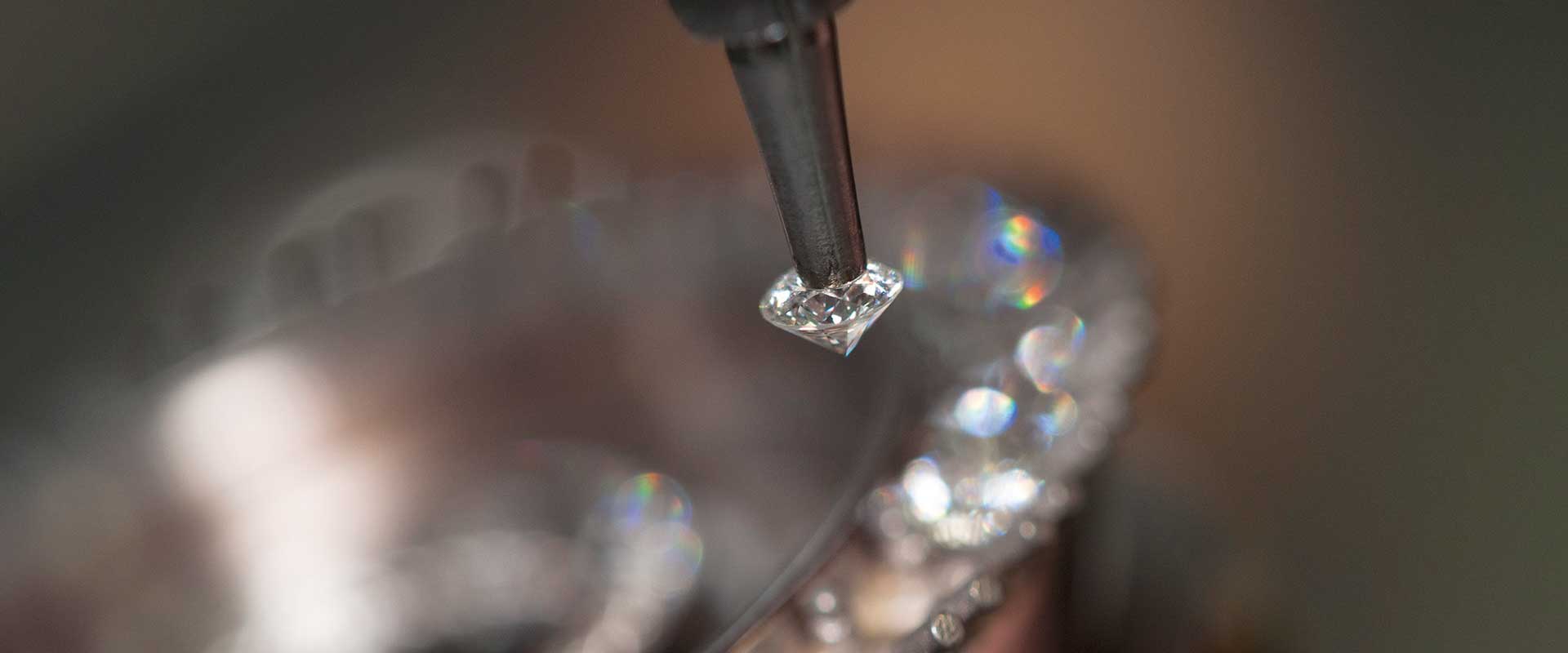 It was Caroline who masterminded the next move for these dancing diamonds. Fascinated by the circus, she created a clown pendant with a tummy full of diamonds and other precious stones. It garnered such attention that what was originally intended as a one-off for Caroline's own collection became the Happy Diamonds jewellery line and, by 1985, saw Chopard become a jewellery, as well as a watch, manufacturer.
Caroline also made the brave decision, in 1993, to challenge convention by putting diamonds on, or rather in, a steel watch, which she called the Happy Sport. Although that doesn't seem like anything too controversial now, when it was launched approved wisdom was that diamonds were only paired with precious metals, something Caroline obviously didn't believe.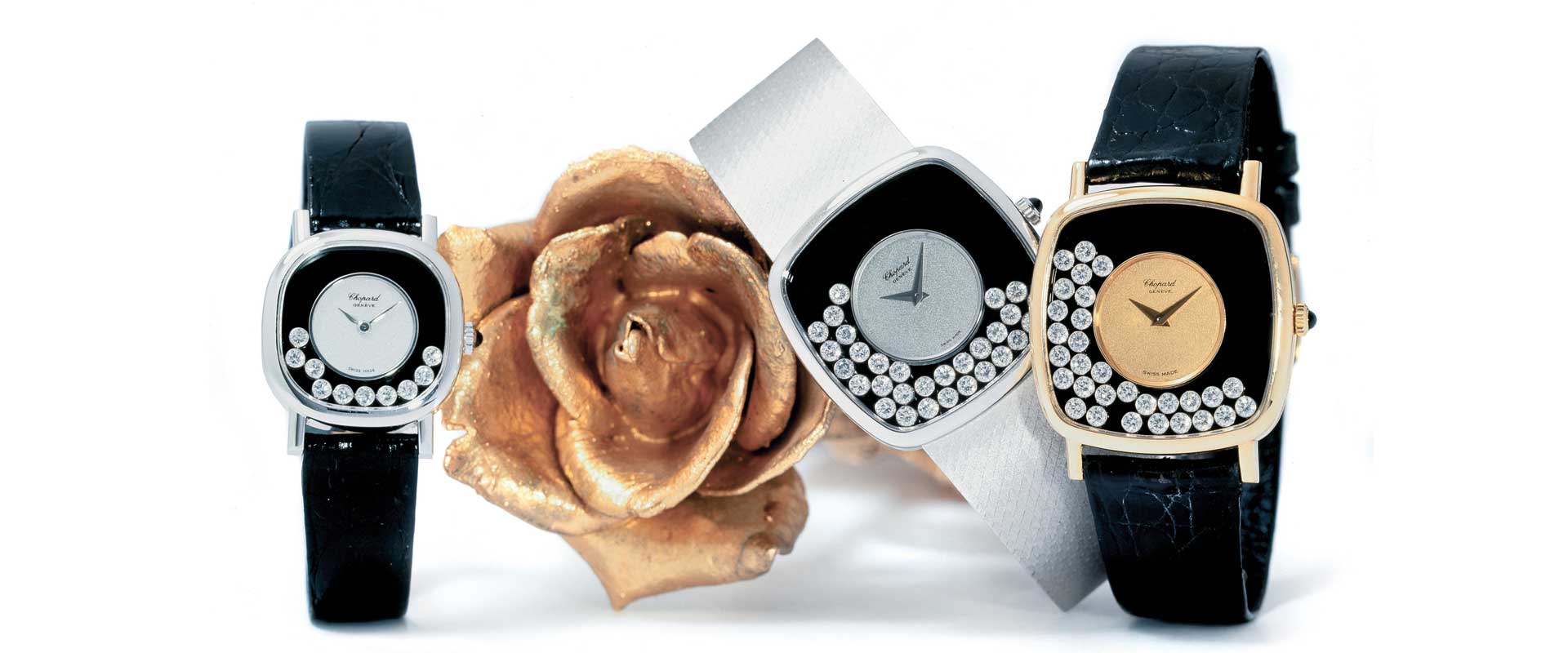 Her instinct proved right and the watch was an overwhelming success thanks to its appeal with young professional women who wanted a more contemporary take on luxury. Since then a new version of the Happy Sport has been launched each year, with a special diamond-set version released last year to celebrate its 20th anniversary.
It even comes in an iteration that is good to 300m, should you feel that a scuba suit looks infinitely better when accessorised with diamonds.
It's one of those rare things – a collection that has a watch for every age, style and type of woman. Just don't mention it started life on the wrist of a man.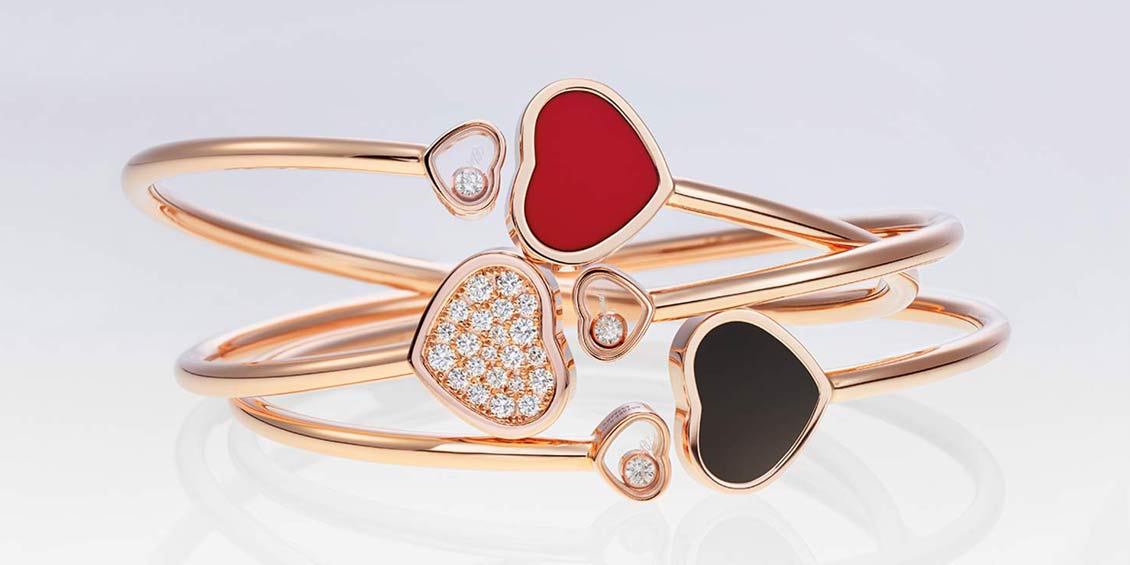 Discover a world of luxury jewellery and indulge in the joyful collections by Chopard jewellery. Founded in 1860 by Louis-Ulysse Chopard, the Swiss brand began making delectable jewellery in the 1980s designing fun and decadent designs for all occasions.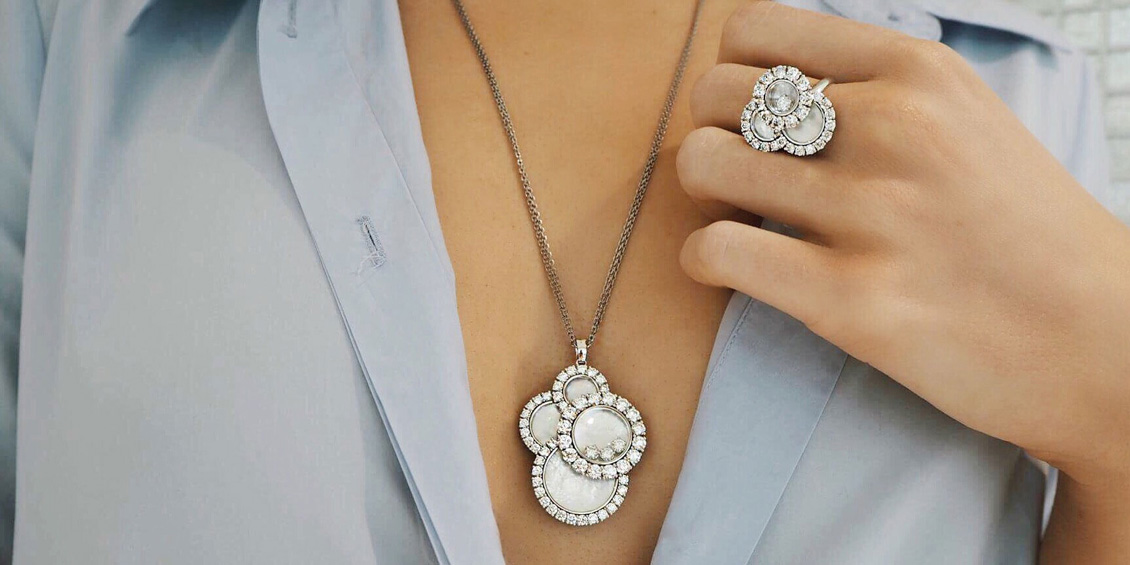 As we launch the iconic brand, renowned for their creativity and expert craftsmanship we welcome you to browse our Happy Diamonds Collection. Whether you are drawn to Happy Hearts or perhaps the Happy Dream collection has caught your eye, take style inspo from Chopard Brand Ambassador Rihanna and layer these fabulous pieces together for stylish look of your own.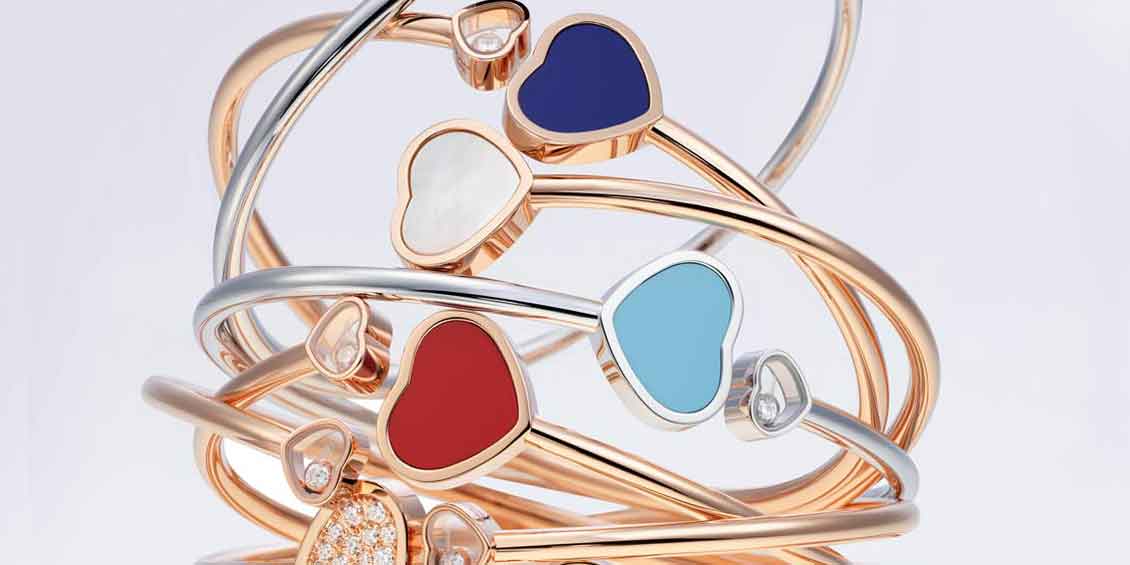 Exciting, romantic, fun – Happy Hearts come alive in Chopard's iconic jewellery. Mix, stack and gaze gleefully as this playful collection dances upon the wearer.