WEAR YOUR HEART
4th May 2023
Chopard's new collection gifts women an irrefutable excuse to treat themselves, says Laura McCreddie-Doak.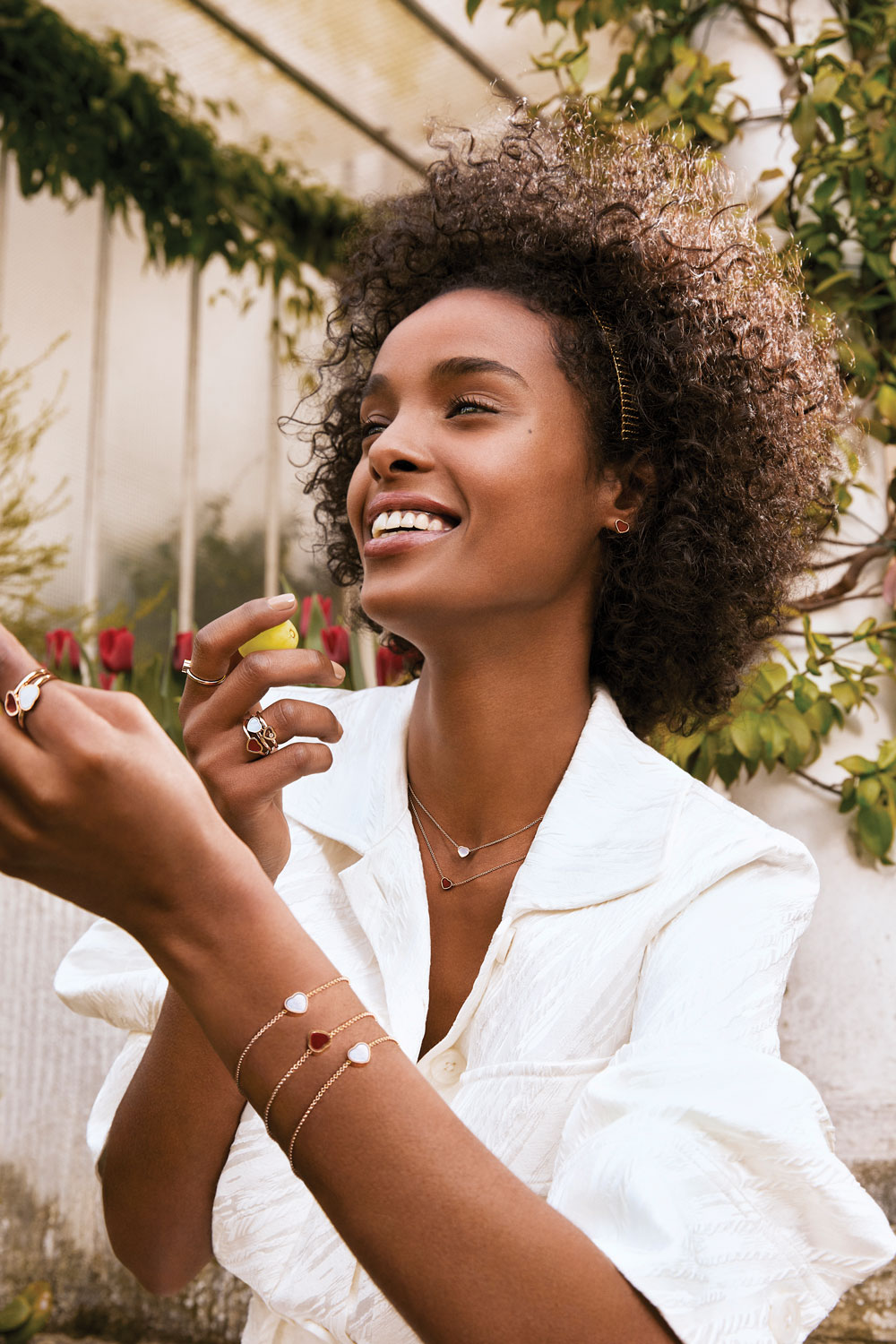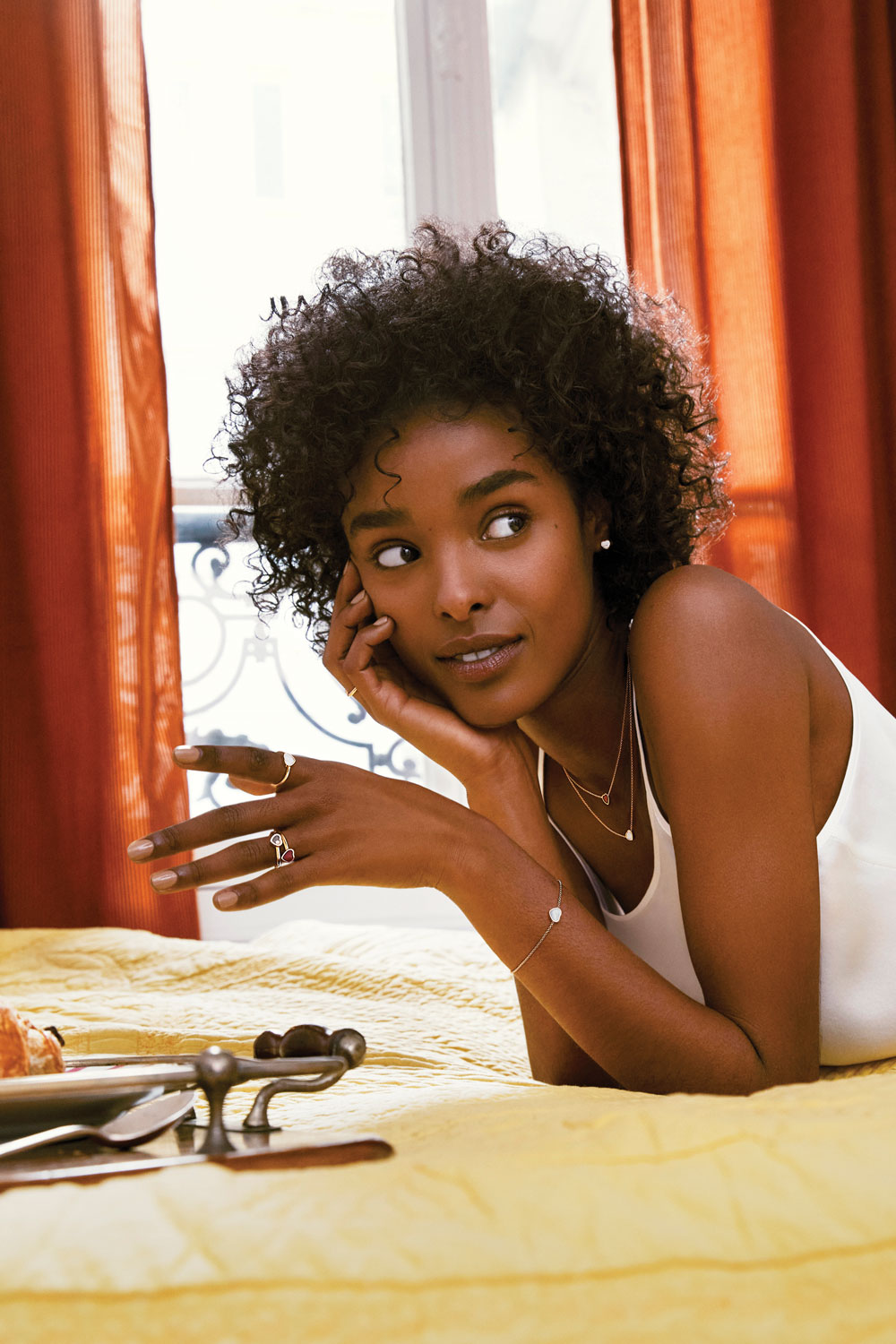 It wasn't so long ago that jewellery was something bought for a woman, not bought by her. It was a silver bracelet when she was born, a gold one, maybe set with diamonds, on her 18th. Then engagement and wedding rings, a piece to mark the birth of a child, one for each special anniversary. A life measured out not in afternoons and coffee spoons but carats.
The 21st century woman is most definitely not one to wait around to have jewellery bought for her. It is thought that around 78% of purchases of jewellery are self-gifting. And this figure isn't just women buying fashion or demi-fine pieces – think silver or gold vermeil set with stones such as cultured sapphires, gemstones such as spinels or using small lab-grown stones – these women are spending serious amounts of money. A piece on Porter magazine found that the days of women waiting to be bought fine jewellery was over – the modern way to buy luxury was, as with clothes and handbags, to buy for oneself.
It is exactly this person Chopard is appealing to with its new collection – the fresh, fun, Happy Hearts. It distils the luxury Maison's codes – hearts, dancing diamonds, ethical metals – and transforms them into entirely new proportions.
Rather than occasion pieces, these designs are the ultimate in everyday luxury. The collection is based around a simple heart motif, either in ethical 18-ct rose or white gold and each design is set with either glossy, lipstick-red carnelian; softly luminous mother of pearl, or Chopard's signature diamonds; some of which skitter around the inside of the heart.
The allure of this new line is its ability to reflect the personality of the woman who wears it. Delicately pretty, the necklaces and bracelets are designed to make just as much of an impact whether styled solo or stacked, while Chopard has cleverly made the decision to give you the option to buy the earrings separately meaning you can either create your own pairings or buy just one to add some luxe sparkle or a scarlet colour pop to a curated ear.
The dimensions of these new designs make them the perfect way to bring luxury to the every day; whether that means wearing a suit and stilettos or cut-offs and linen.They may start at £1,120 but these pieces contain within them all the jewellery expertise gleaned from Chopard's over 160 years of making exquisite watches and jewellery to the highest possible levels of craftmanship. It's also a price tag that is perfectly designed to tempt women to add another piece to their collection. As if we needed an excuse.
Chopard is available online or at  ROX Argyll Arcade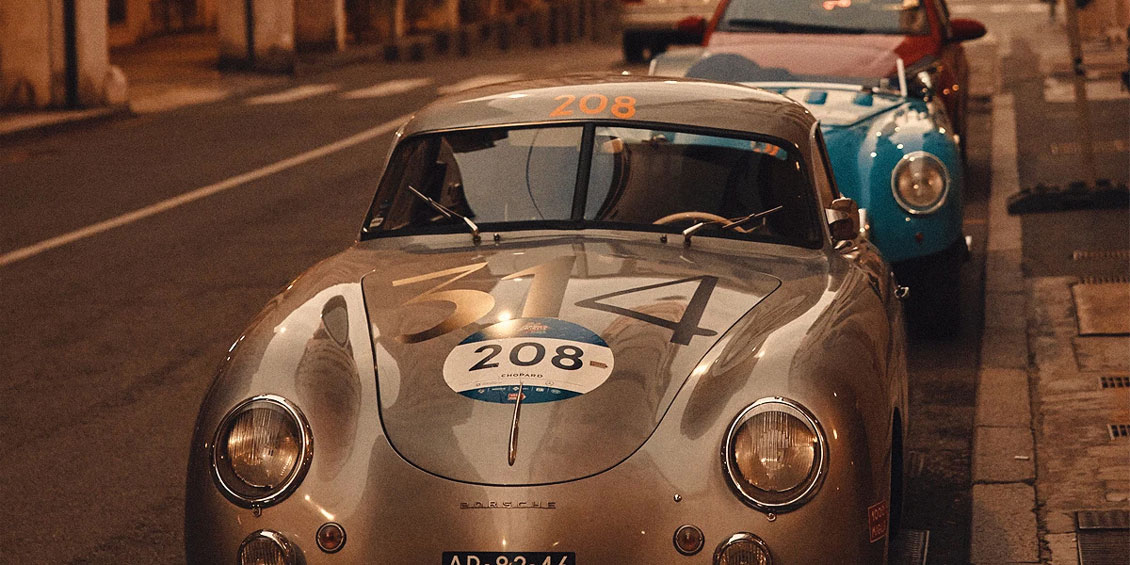 A 1,000-piece stainless steel limited edition along with 250 in stainless steel and ethical 18-carat rose gold. A precision chronograph designed for motorsports enthusiasts.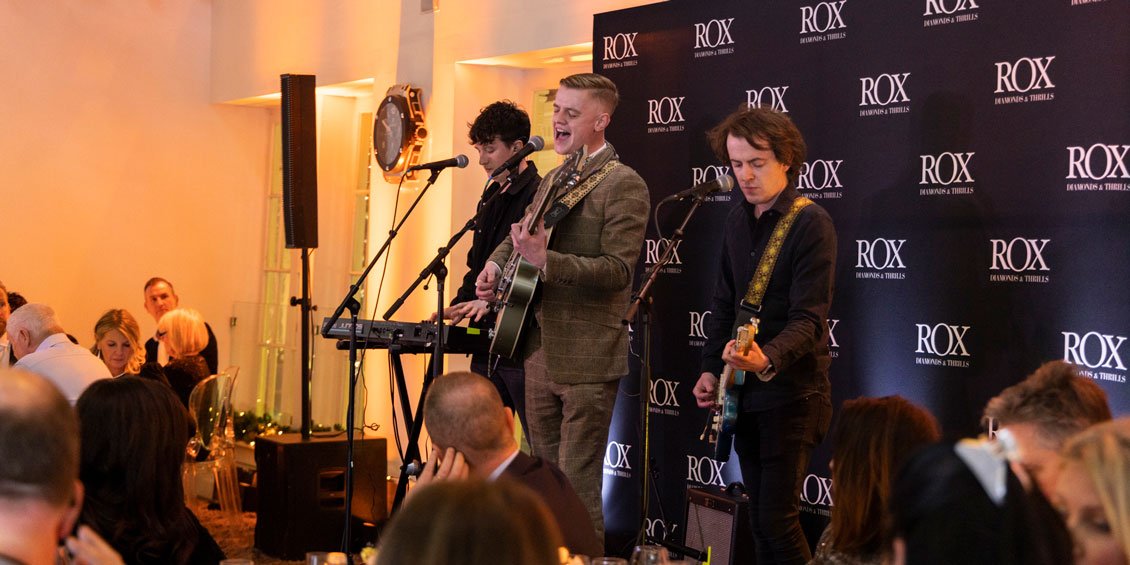 40 guests joining us to privately view the iconic Happy Sport and Happy Diamonds collections, as well as show stopping pieces from the Maison's Haute Joaillerie collection, renowned for placing wow factor gems centre stage!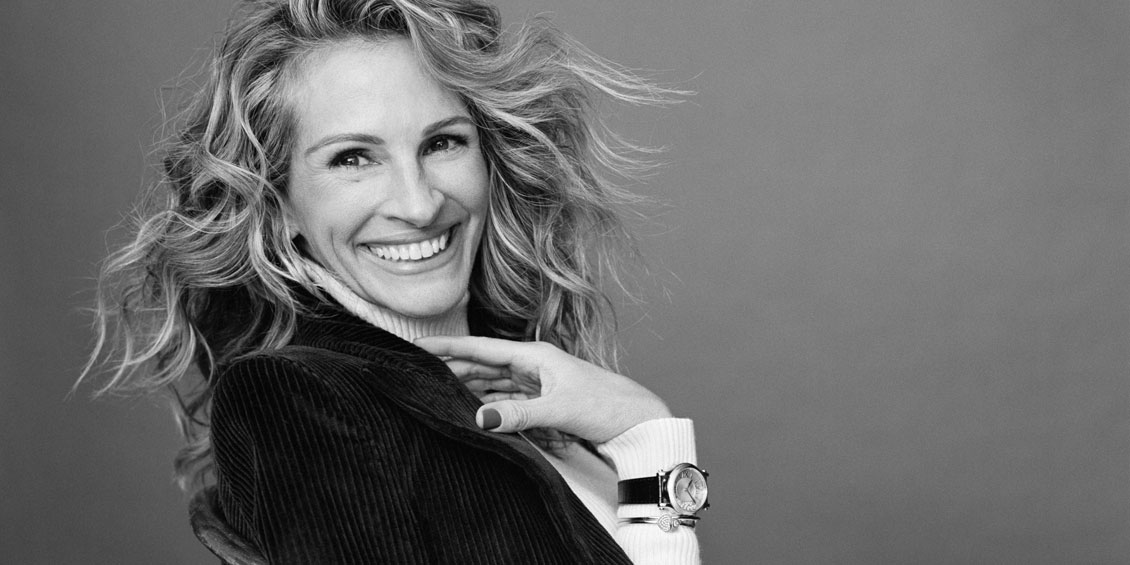 Julia Roberts is the new face, and smile, of Chopard's Happy Sport. We find out how this amazing pairing came together.