LA BELLA OROLOGERIA
8th June 2023
Enzo Ferrari described Italy's spectacular Mille Miglia road rally as "the most beautiful race in the world" – and doesn't Chopard know it, riding shotgun these past thirty-five years… literally, in the case of the watchmaker's petrolhead co-president. Words by Alex Doak.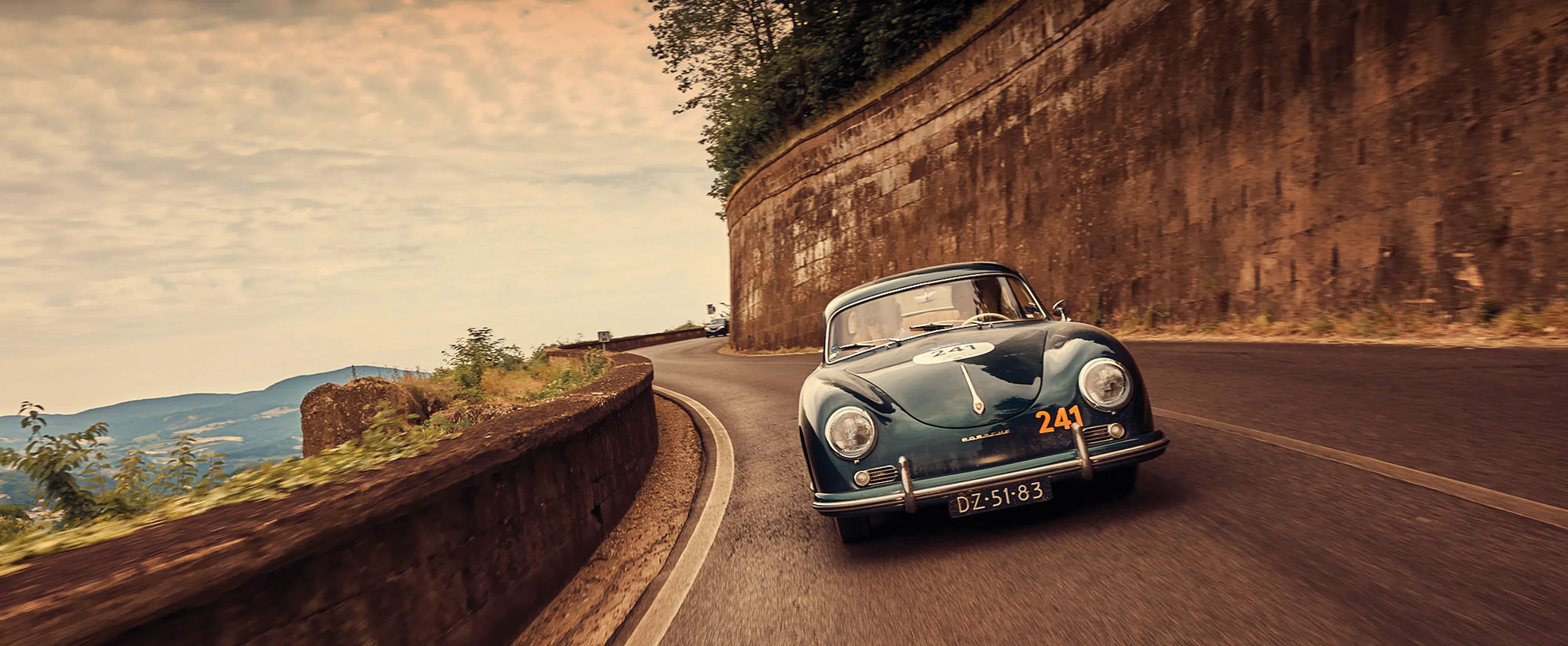 For the 35th consecutive year in June, Chopard proudly strapped in as world sponsor and official timekeeper to the 40th edition of the historic 1000 (or 'Mille') Miglia. It's not just brand hoardings or special-edition chronographs, though: the Swiss watchmaker follows through with brio, thanks to co-president Karl-Friedrich Scheufele and his 30-something garage of high-octane classics. He joined the field for the 34th time this summer, behind the wheel of the family's 1955 gull-wing Mercedes Benz 300 SL, fondly familiar to the crowds and participants along the thousand-mile route, thanks to its strawberry-red paintwork.
"This was the very car in which I took part in my first ever 1000 Miglia back in 1989, accompanied by the motorsport legend, and great friend, Jacky Ickx," notes Monsieur Scheufele. "We have since driven the route together many more times and, while I always feel a certain level of apprehension before the start of every 1000 Miglia, being beside a six-times Le Mans winner whose Formula One career saw him take to the podium 25 times always boosts my confidence."
His start-line jitters are to be forgiven. Despite the massive expansion of Italy's road network over the past 95 years, the route of the 1000 Miglia has remained remarkably close to that of the original course from Brescia to Rome and back, potholes, brick walls and all.
After the starting flag dropped at 1.30pm on Wednesday 15th June, over 400 cars headed off from the historic start ramp on Brescia's Viale Venezia in one-minute intervals, as tradition dictates. Well into dusk, the city's ancient, labyrinthine walls echo with the unmuffled roar of four, six and eight-cylinder engines.
Initially, contestants head towards Lake Garda, passing through the waterside towns of Salo and Sirmione and on to the first overnight stop in Cervia-Milano Marittima – a total run of more than 300km that, for the drivers of older cars, will mean at least six hours on the road.
There really is nothing like the Mille Miglia. While the route still threads together the same spectacular scenery of Emilia-Romagna and Tuscany, as a three-day 'regularity' rally the competitiveness is still rife. But things are a little more sedate compared to the founding event, kickstarted by the Brescia Automobile Club in 1927.
For good reason, given a horrific accident in 1957, which put paid to full-bore road-racing in Italy. Just two years after Stirling Moss took the fight to the continentals, setting the course record at 10 hours (an average 97mph, on rural roads, nonstop), the passion and crowds were higher than ever. Less than 40 miles from the finish in Brescia, the 11th Marquess of Portago, Alfonso de Portago's front tyre exploded. He hit a telephone pole and volleyed over a brook, hitting several spectators. His Ferrari then bounced back on the road, hitting more spectators. Besides de Portago, and his navigator Edmund Gunner Nelson, ten spectators – among them five children – lost their lives.
Reinstated in 1977 on the 1000 Miglia's 50th anniversary, only period-correct sports cars can now enter. Given the sheer, collective pricelessnes of all this vintage metal, you'd think this would naturally (sensibly?) handicap the pace. But, to the delight of car-crazy Italians who continue to line the route, the cavalcade of mid-century Astons, Alfas, Bentleys, Bugattis, Ferraris and Porsches are driven hard. They're given license to speed, to over-rev, to overtake, the Carabinieri waving you through red lights with gusto.
Chopard has been synonymous with this extraordinary event since 1988, making it the watch-world's longest-running 'car-llaboration', and one of the most potent in terms of catalogue as well as PR. Every year, each of M. Scheufele's fellow competitors receives a special-edition Chopard chronograph in their race pack, directly informing the publically available Mille Miglia watch, now a core-catalogue collection in its own right.
These chronographs – and occasionally time-onlys – are retro-styled in accordance with the pre-'57 vehicle criteria, designed in a manner that's so sumptuously sensitive to this golden age of motoring, you can practically smell the Connolly leather upholstery and leaky oil. But don't be fooled: under the bonnet, things are kept ticking over, unwaveringly, thanks to mechanics wrought in-house by Chopard's 'Fleurier Ébauches' imprint: fine-tuned to 'chronometer' levels of precision, sticking resolutely within –4 and +6 seconds a day.
Even if this year's 404 participating cars eventually pack up, you can be sure their owners' new Chopards will be up and running for the foreseeable.
Chopard watches are available online and at ROX Glasgow
Two new series of Chopard's 1000 Miglia chronograph collection launch this year, in tribute to the race's 40th year: an all-steel iteration in a run of 1,000 timepieces, plus a second interpretation featuring ethical 18-carat rose gold adorning the crown, pushers and bezel, produced in a 250-piece edition. With a dial in Italy's racing colours of grey and blue, a calfskin strap is perforated to reveal the underlying blue of its Dunlop-tyre inner tread.
Discover the Mille Miglia 2022 Race Edition here.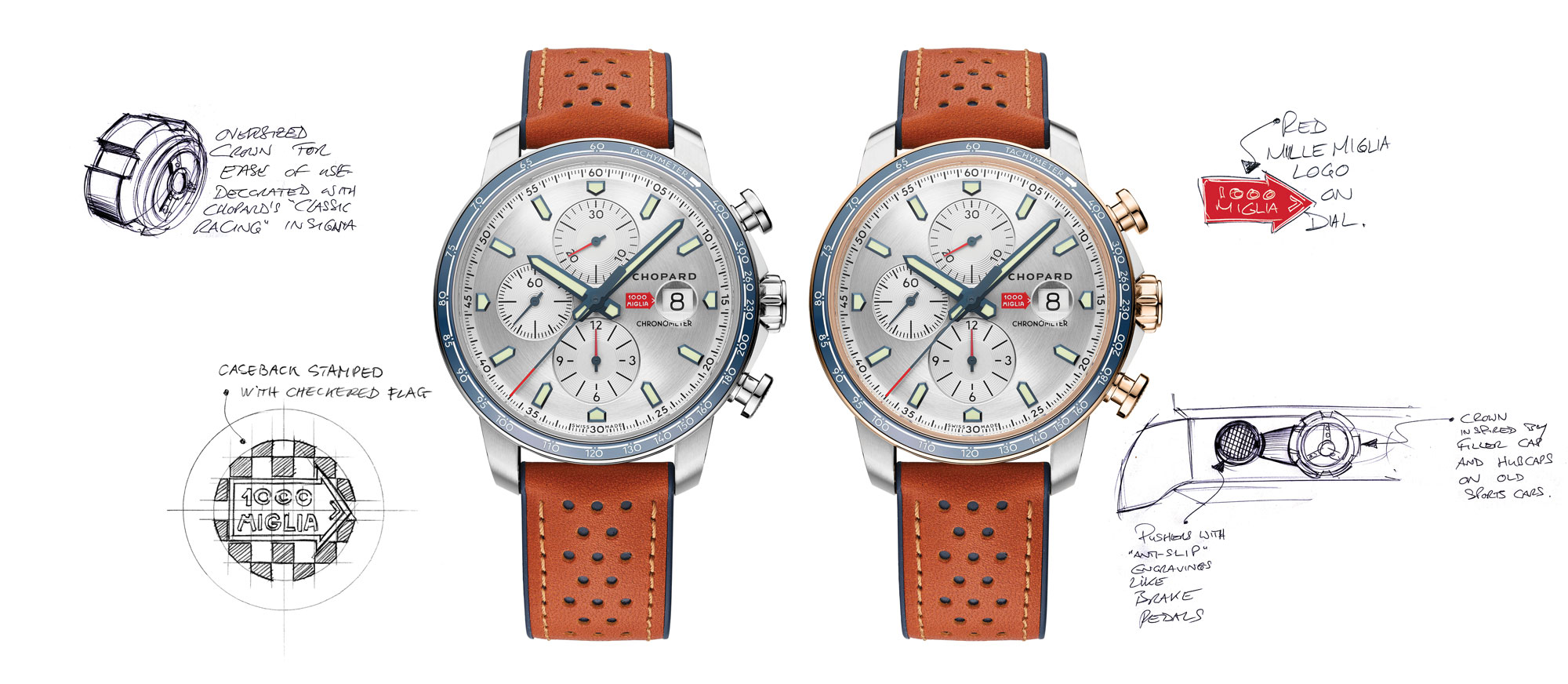 Before Chopard nailed the string-back-gloved DNA of its annual 1000 Miglia chronograph – minting a collection of watches that may as well be lubricated by tiny drops of Castrol GTX – privileged participants were kitted out with rather more esoteric, but no less rakish race accoutrements.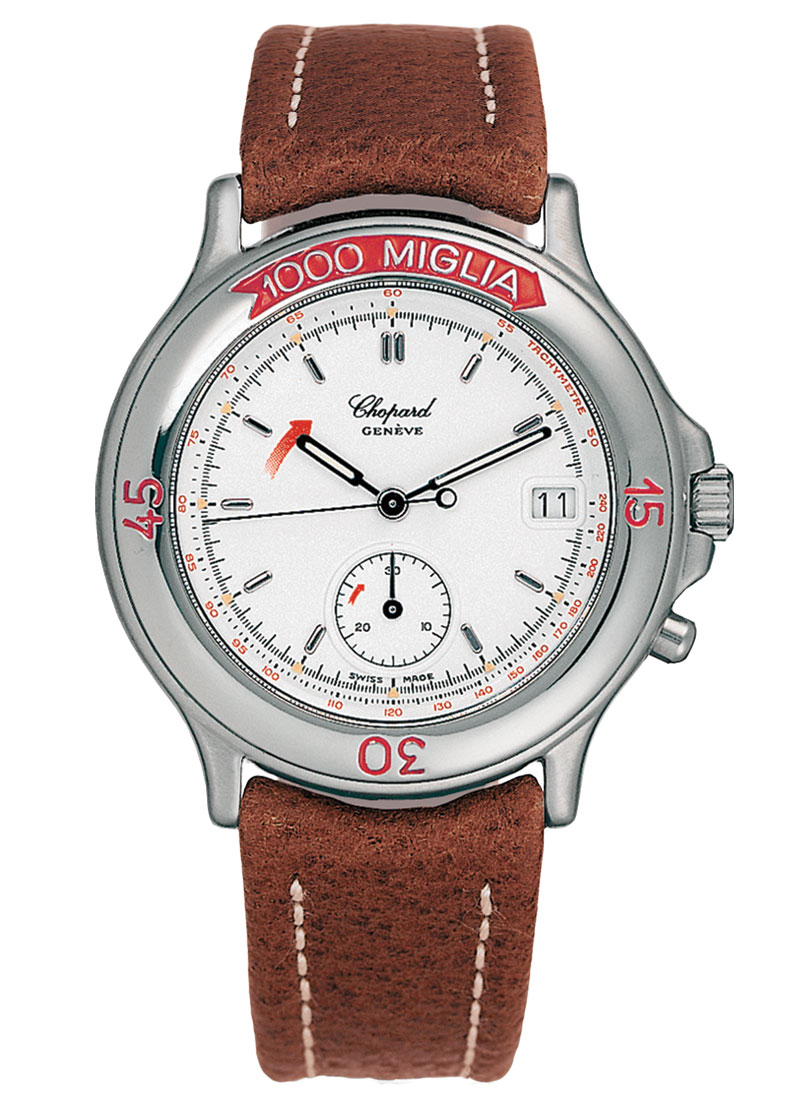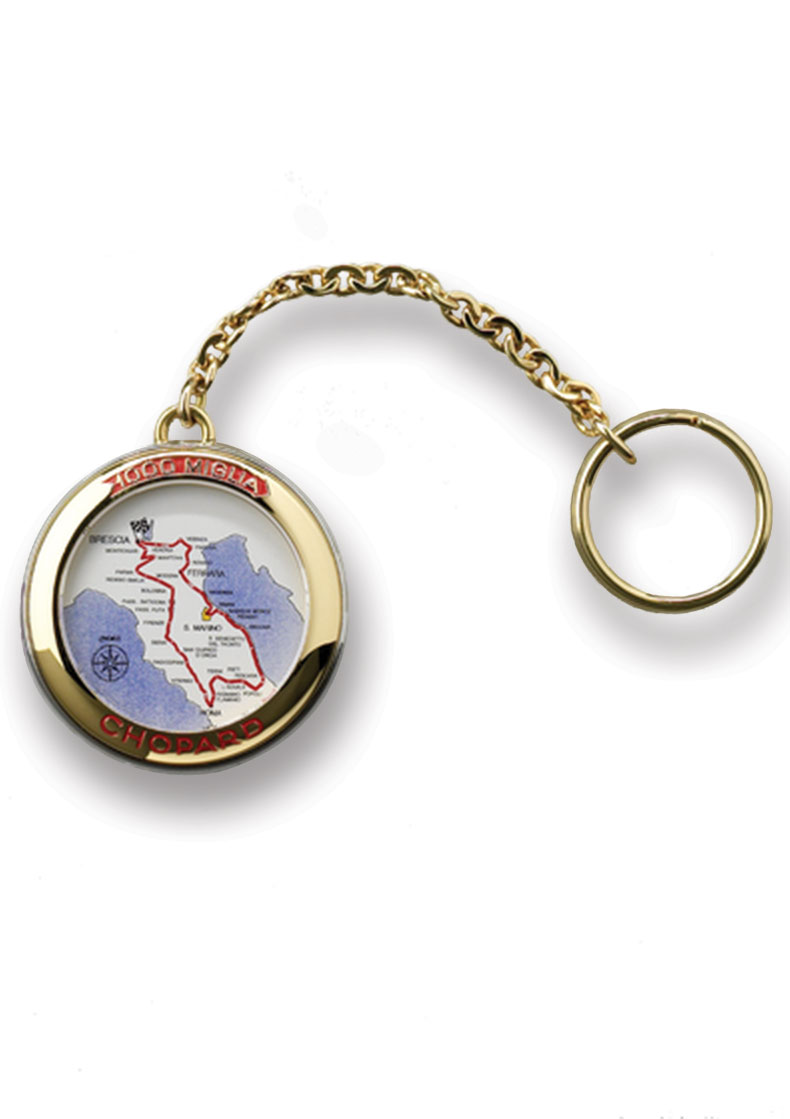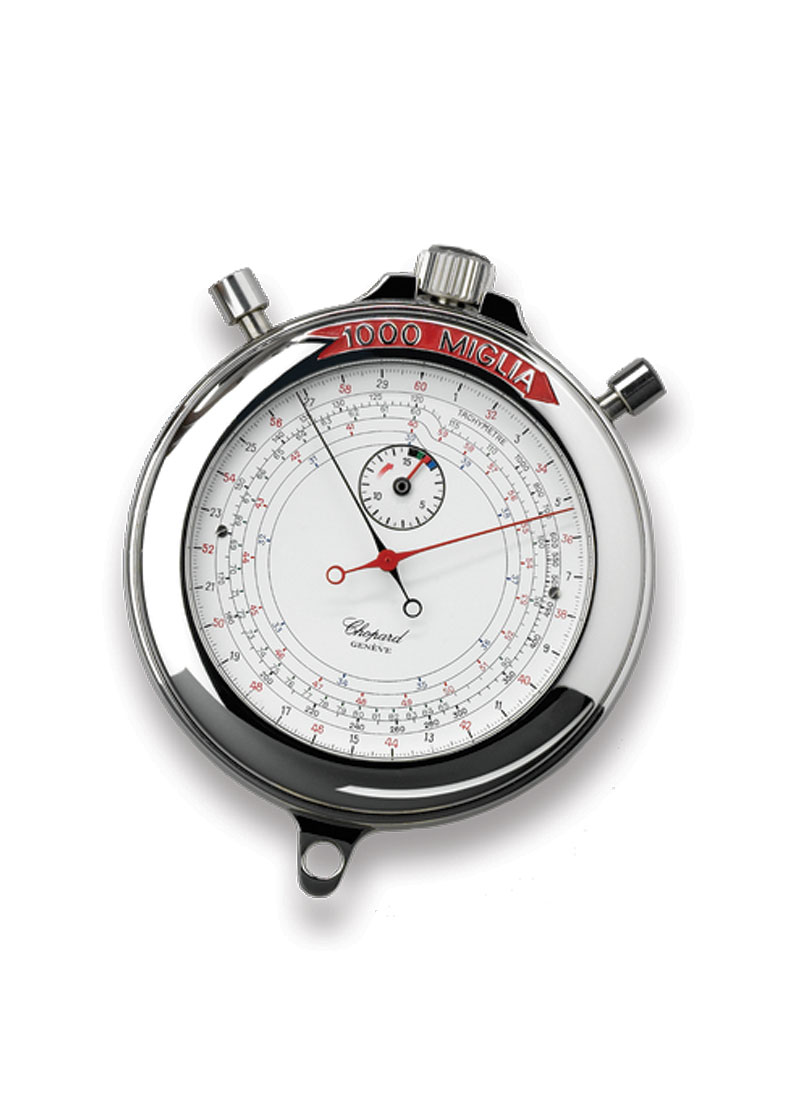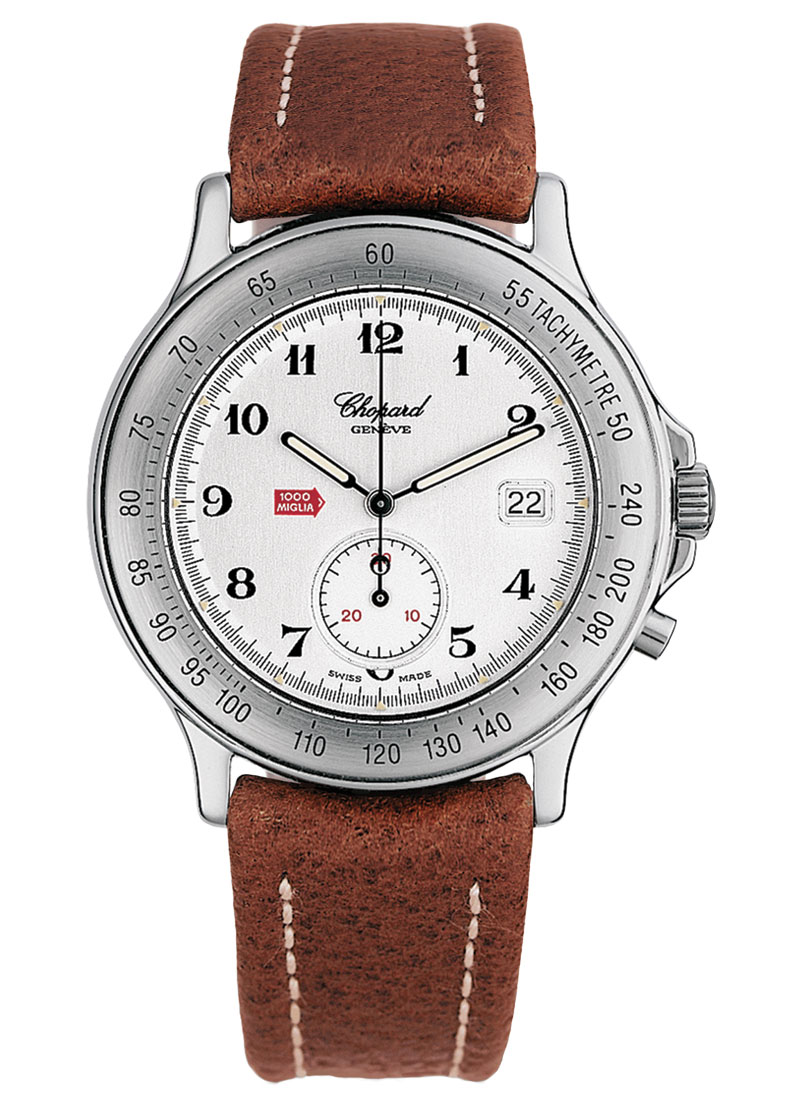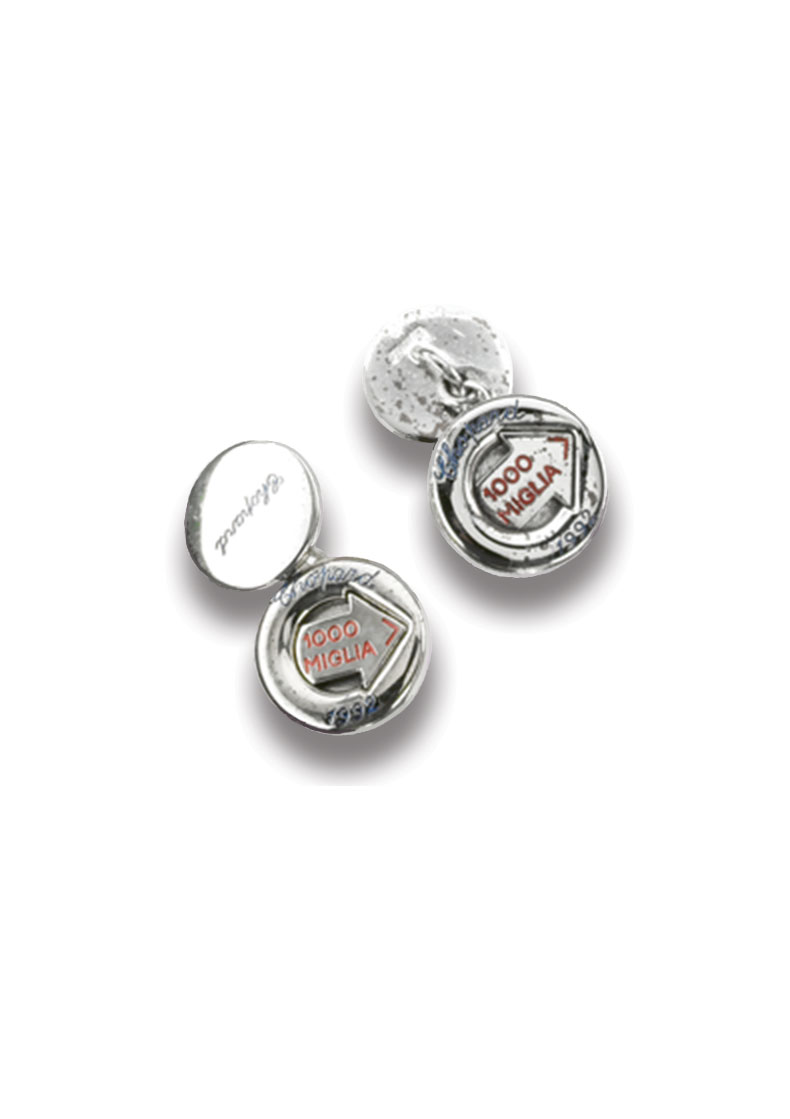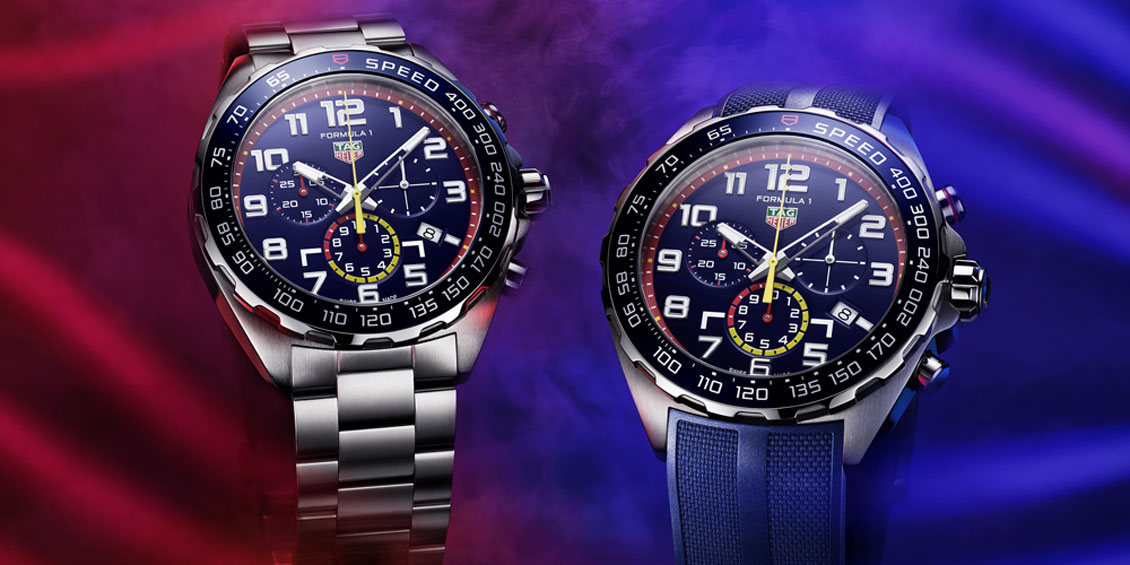 Here's what Alex Doak and Laura McCreddie-Doak reckon your wrist needs to be rocking, right now, dusk till dawn.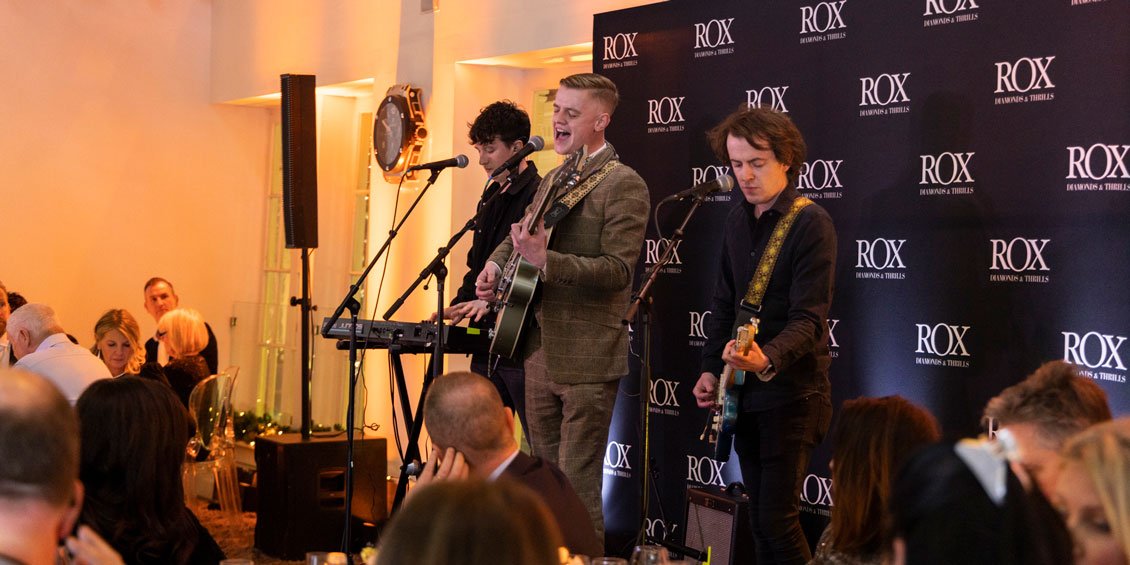 40 guests joining us to privately view the iconic Happy Sport and Happy Diamonds collections, as well as show stopping pieces from the Maison's Haute Joaillerie collection, renowned for placing wow factor gems centre stage!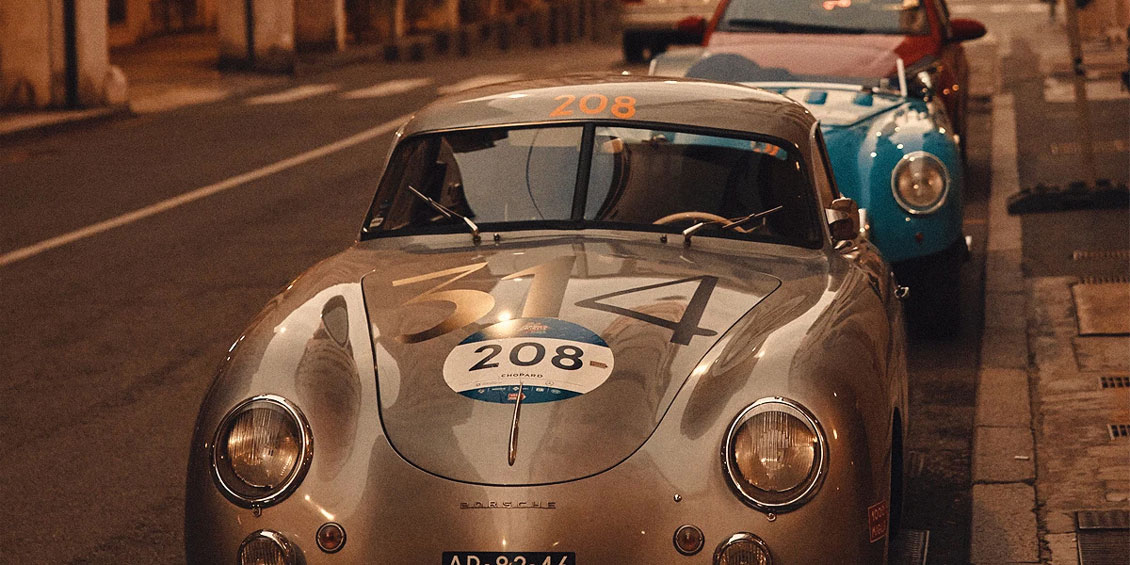 A 1,000-piece stainless steel limited edition along with 250 in stainless steel and ethical 18-carat rose gold. A precision chronograph designed for motorsports enthusiasts.