THE BREMONT WATERMAN
11th June 2018
With the promise of a summer filled with action and adventure upon us ROX is thrilled to offer the chance to pre-order the latest limited edition released by Bremont on Friday (June 8) on World Oceans Day.
Limited to just 300 pieces the beautifully engineered Waterman has been tested in the most extreme ocean environments by Bremont Ambassador Mark Healy ensuring it's a model that is well and truly tested beyond endurance.
Designed to celebrate life under water the Waterman is the ultimate diver watch and is an extension to the brand's popular Supermarine range. Emulating the design of the S500 watch, utilised by military units and explorers across the globe, it's a timepiece that seeks adventure. Water resistant to 500m and featuring a helium release valve, anti-shock vibration mount and scratch resistant uni-directional bezel the Waterman expects the unexpected and is always prepared. Delve inside this remarkable timepiece and you'll find a modified calibre 11 ¼" BE-93-2ae automatic chronometer with 42-hour power reserve and GMT.
However, not only is this limited edition watch a shining example of Bremont's commitment to design and engineering excellence it also has an environmental message to share. It is hoped that the Waterman's release will contribute to the increasing awareness of the issues facing oceans across the globe. As rubbish continues to gather in the world's oceans, fears of damage to the ecosystem, health and economies remain a hot topic and it is hoped that the release of this timepiece will encourage further discussion and solutions to secure a greener future.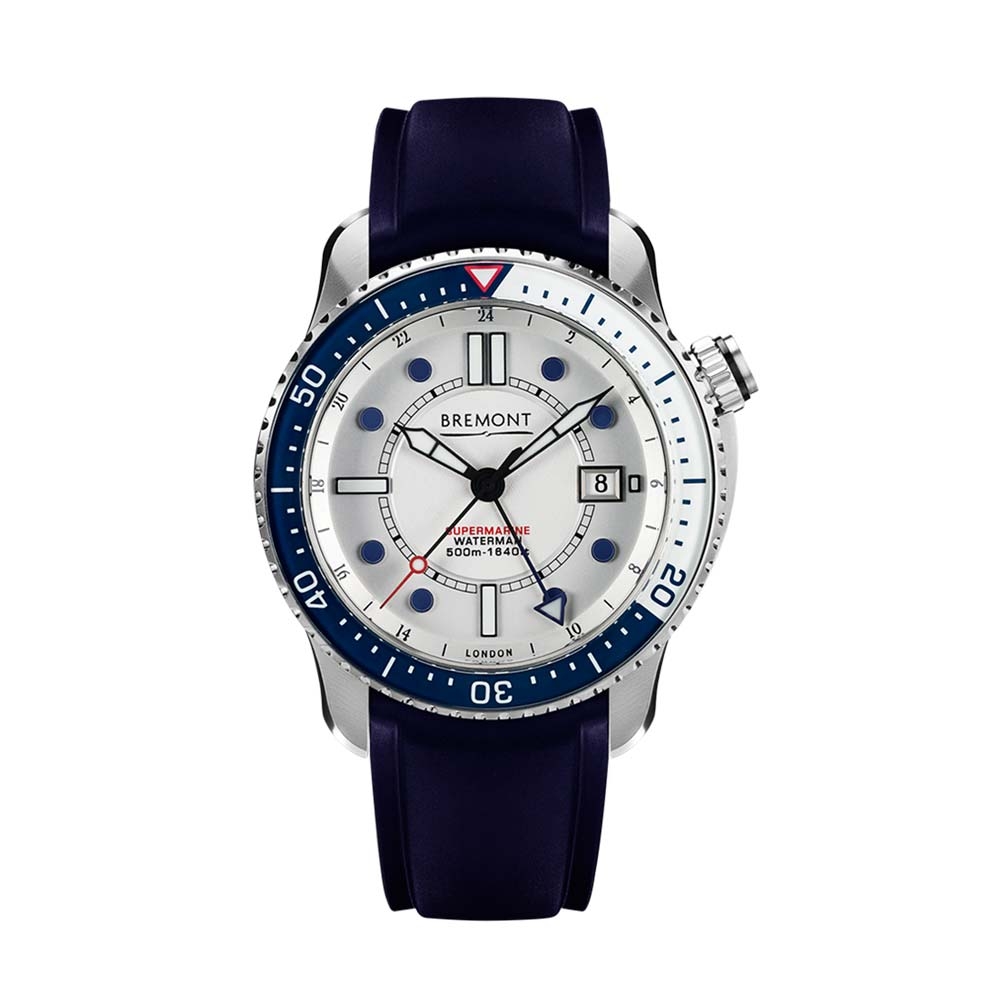 The Bremont Waterman is available to pre-order now. For further information make an appointment with our watch consultants.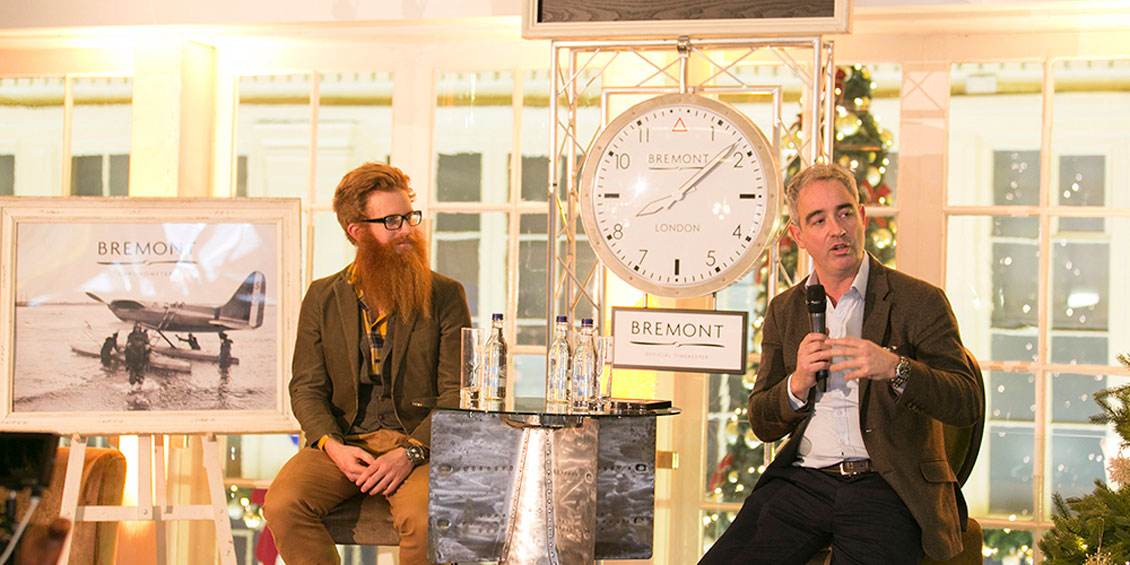 It's no secret that we're all about diamonds and thrills here at ROX but extreme adventurer Sean Conway took thrills to the next level as he visited our Argyll Arcade boutique with Bremont on Thursday evening. The aptly named Thrill Room provided the perfect backdrop for the special event during which invited guests had the chance to enjoy an inspiring talk by Bremont co-founder Giles English along with hair raising tales by adventurer Sean.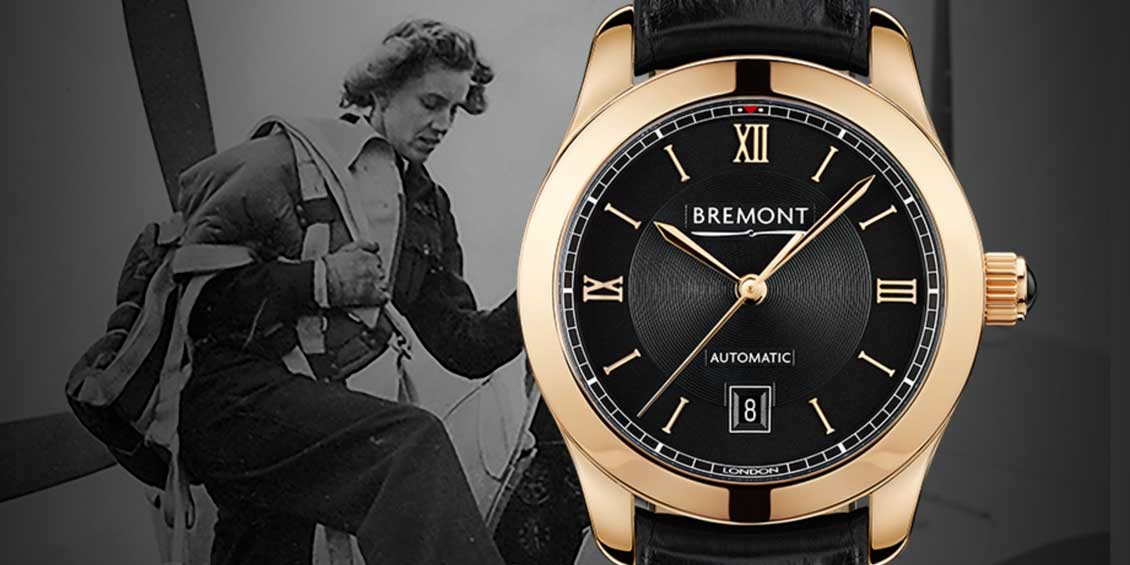 Inspired by one of the leading female figures of World War Two the Bremont Solo-32-LC is an unforgettable timepiece. Named after Lettice Curtis, widely regarded as the most remarkable female pilot of the Second World War, the British made watch is a fitting tribute to one of the nation's most renowned women.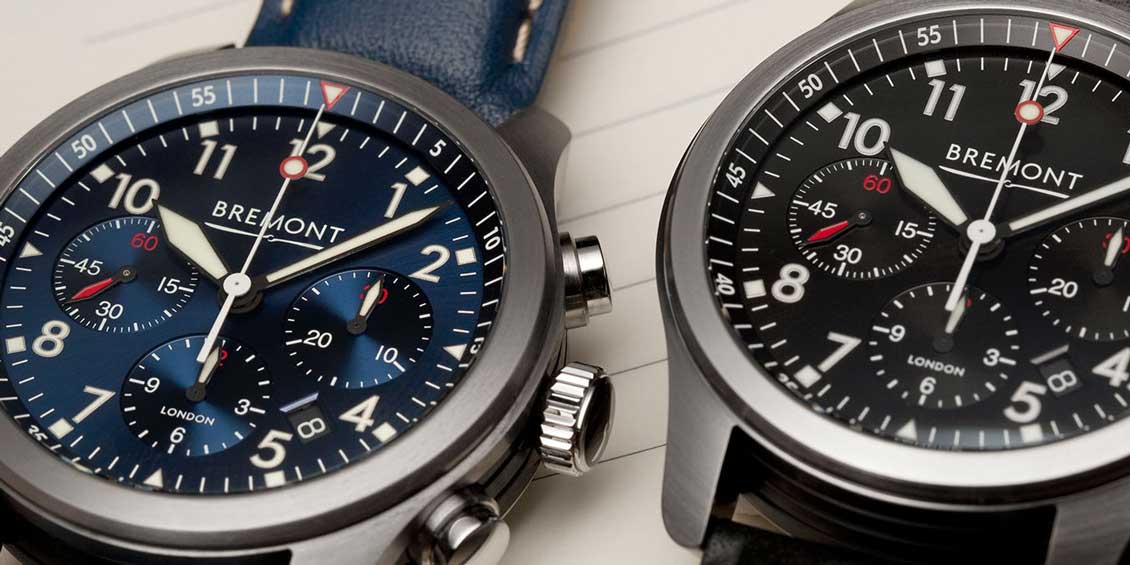 Age is just a number at Bremont. Britain's very own luxury watch brand, established by brothers Nick and Giles English in 2002, prides itself on creating truly timeless designs to last a lifetime.