MIGHTY OAKS GROW
13th December 2019
When Jules Louis Audemars and Edward August Piguet planted themselves in Le Brassus, neither could imagine how spectacular their legacy would prove – as the new 'Musée Atelier' proves.
Words by Alex Doak.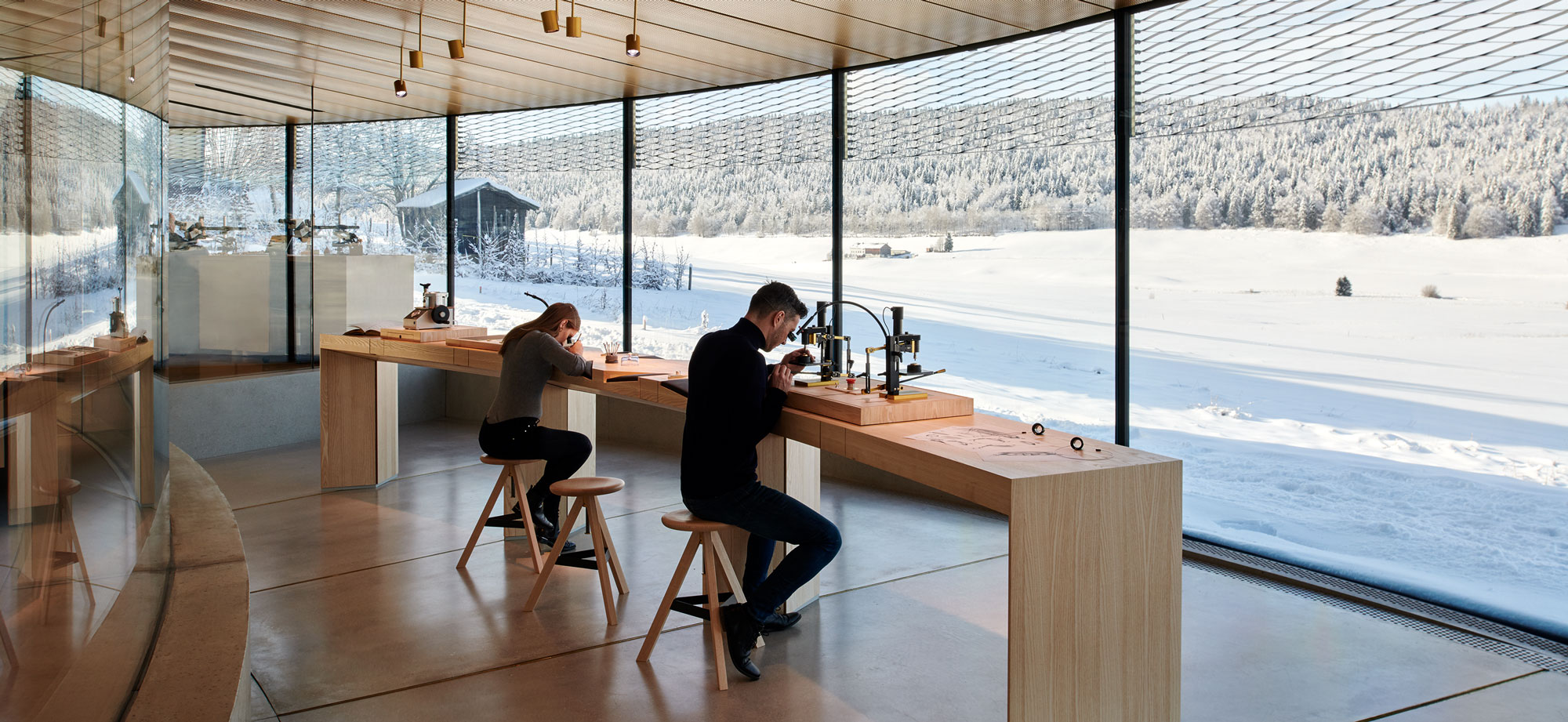 When it comes to Swiss watchmaking, place is just as important as product. It's why Audemars Piguet has reigned as high-watchmaking wizard for nigh-on 175 years with its feet firmly in Le Brassus. And it's why it continues to invest in the sort of extraordinary building projects you're looking at now.
You're forgiven for drawing a blank at Le Brassus. Hardly a top-ranking Airbnb search request, this low-rise ribbon settlement is clustered about the only main road into the Vallée de Joux – an Elysian field of high-altitude isolation, which, as home also to Blancpain and Jaeger-LeCoultre, made it the Silicon Valley of its day.
The road might be just 60 minutes from Geneva airport in the car, but back in the 18th century, this pocket of Switzerland on the French border couldn't have felt more isolated. Come the winter snow, therefore, the valley's resourceful dairy farmers hung up their cattle prods every November and turned to an altogether smaller set of tools…
"From the 1740s to the early 1800s," explains Sébastian Vivas, as the man responsible for preserving Audemars Piguet's heritage, "the watchmakers in the Joux region walked to Geneva every spring to sell the movements they'd made over the winter to the 'cabinottiers' and 'établisseurs'."
"But soon enough," he continues, "the hill farmers realised that more money could be made if they put their own names on the dials. So many of them stopped farming altogether and began making watches all year. Families throughout the valley co-operated."
Social geography is everything for Swiss watchmaking, and even though the Joux isn't still reliant on dairy farmers pivoting to screw manufacture come the first flurry of winter, watchmakers do like to stay local, bedded into their own heritage. (Plus, the serenity of the Jura Mountains' idyllic scenery does help their craft.)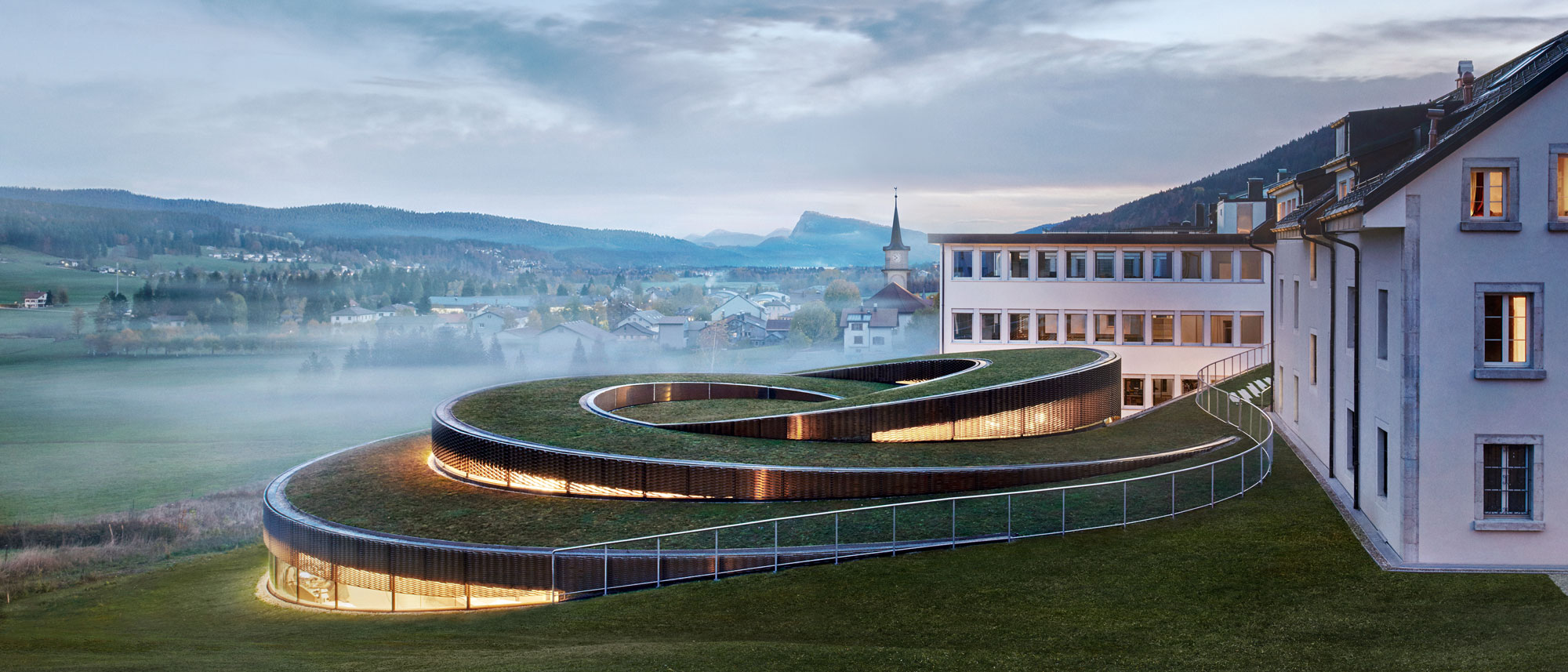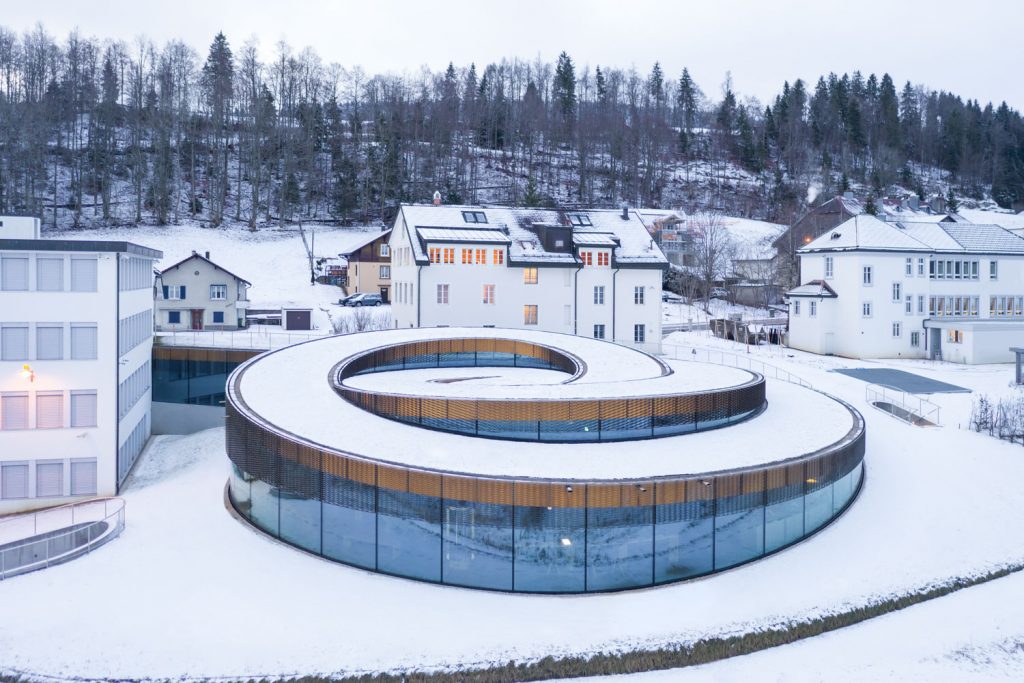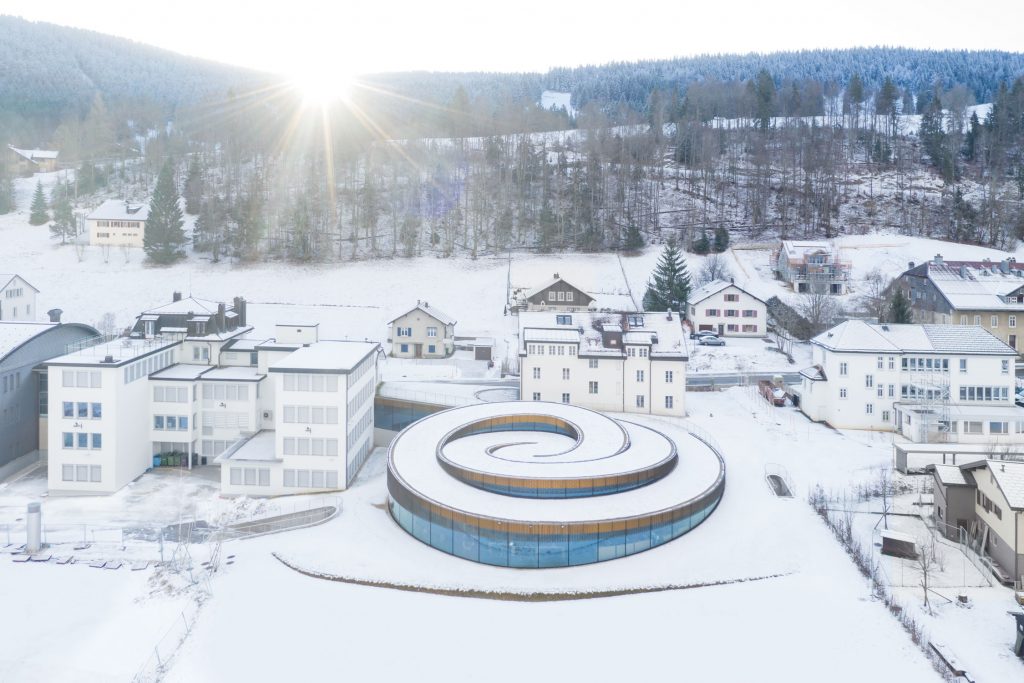 So Audemars Piguet rightly stays put where they've been since 1875, expanding their historic home in increments, drawing on the local talent, and remaining proudly family owned – the only grande maison of Switzerland that still is. They've now rightly immortalised their lineage with a purpose-built museum. Only, no one expected this sort of museum.
Imagined by Danish architect Bjarke Ingels and his BIG partnership, which laid the foundation stone as far back as 2017 (such was the complexity of its build), the new 'Musée Atelier' absorbs the Audemars family house's neighbouring, priceless collection within a futuristic spiral extension. Two interlocked 'swoops' are bedded into the valley's slope, entirely supported by their curved glass walls and topped with a living roof.
As family stalwart Jasmine Audemars concluded during the ceremony, "This project is far from simple, but it is important; not only for Audemars Piguet but for the entire Vallée de Joux. We thank our neighbours for their support, and especially for their taste for avant-garde projects!"
'Avant garde' is putting it mildly, even for a serial disruptor like AP. Thanks to each glass wall's heft, in combination with bronze-mesh shades, the interior is a dreamy, open-plan space with an expansive aspect on the Joux valley and its cowbell-clanking residents.
"Watchmaking, like architecture, is the art and science of imbuing metals and minerals with energy, movement, intelligence and measure – to bring them to life in the form of telling time." So says Bjarke Ingels himself, no doubt with a sly nod to those enterprising 18th century farmers who mined ore from the surrounding hills to make into watch components.
Walk the undulating, corridors and you don't just mingle with AP's 300-odd historic artefacts, you're rubbing shoulders with living history: the maison's most elite watchmakers, as well as its 'Métiers d'Art' gem setters and engravers, toiling away quietly at their new workbenches, dotted along the outer periphery. Talk about an office with a view.
Given it takes eight months to assemble and adjust AP's 684-piece catalogue topper, peering over their labcoated shoulders you're unlikely to notice much more progress than if you were to scrutinise the epic 'Universelle' of 1899, frozen majestically at the heart of the Musée's spiral. But on a watchmaking level at least, a vivid tension between the past and the future is brought about by Audemars Piguet's clever fusion of 'Musée' and 'Atelier'.
"The incredible new 'Musée Atelier' fuses Audemars Piguet's priceless historical collection and pricelessly talented high-complications watchmakers within a futuristic spiral extension."
"We all felt strongly that it was vital to include the Grande Complication Workshop near the heart of spiral," says head of complications Michael Friedman, "to truly represent the importance of continuity – to connect the past, present and future in observable and immediate ways.
"A 'grande complication'," Friedman explains, "is a watch that must include perpetual calendar, minute repeater and split seconds chronograph. It's a definition established by our founders, Jules Louis Audemars and Edward August Piguet, and remains the case today."
To celebrate the space's ribbon cutting, in parallel to 2020's epic CODE 11:59 lacquer-dial launches, AP has created a new take on one of the museum's vanishingly rare chronographs, from 1943. Given the house made just 307 stopwatches from the 1930s through the 1950s, this was something everyone wanted to see.
Named [Re]master01, and limited to 500 examples (pictured above left, £51,800), it evokes all of the design attributes of the museum original, including four flamboyantly flared 'teardrop' lugs enhanced by 18-carat pink gold bezel, crown and pushers. The champagne-sheen dial is complemented with a cobalt-blue tachymetric scale, pink-gold hours, minutes and seconds hands, as well as blue chronograph hands that positively ping.
Ever the nostalgic futurist, though, what ticks within is far from revival. The calibre 4409 is just about the most up-to-date self-winding chronograph movement to be found throughout the Vallée de Joux. In-house manufactured of course, with a useful 70 hours' power as well as a 'flyback' function allowing another instantly zeroed timing event.
The ghosts of cattle farmers past would surely be proud, peering through those curved glass walls. From small acorns, mighty (Royal) oaks do indeed grow.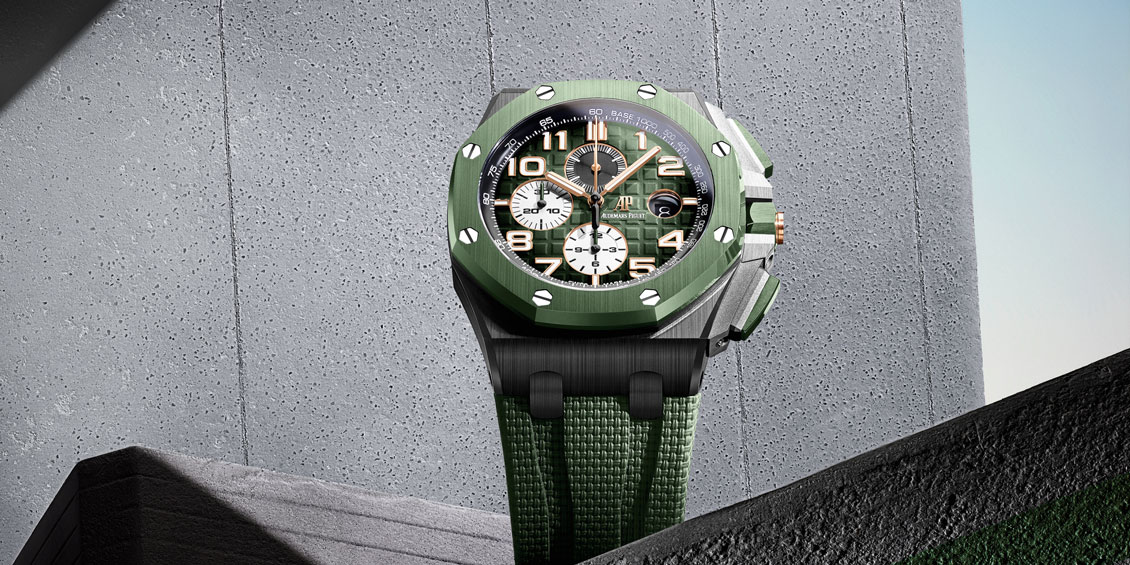 A must read for gents looking to update their watch collection. Dive into the world of luxury watches and discover Alex's Doak's definitive buying guide for right now.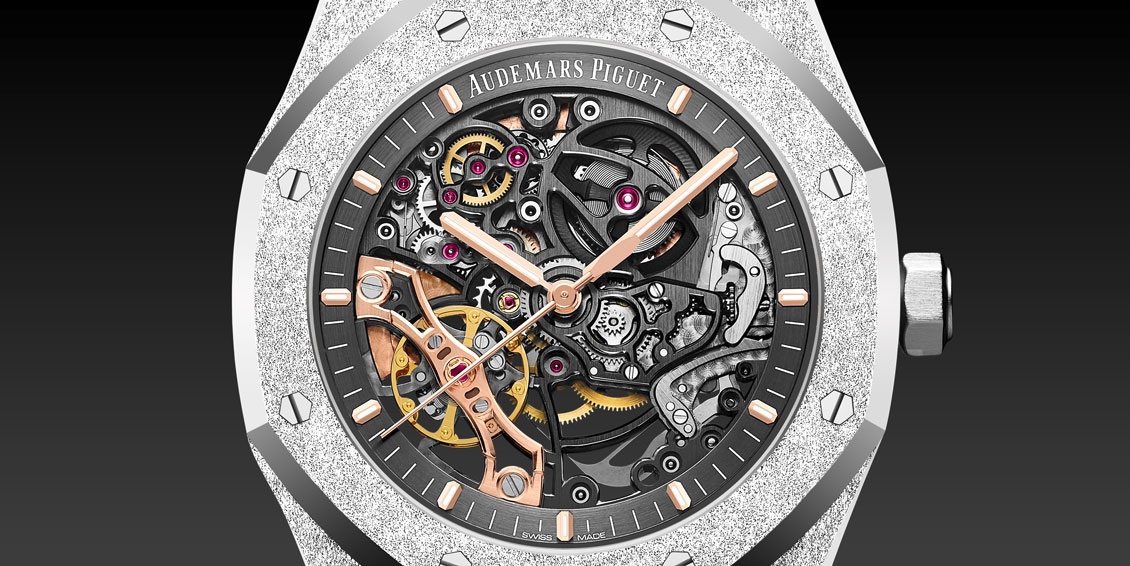 The new, breathlessly titled 'Audemars Piguet Royal Oak Frosted Gold Double Balance Wheel Openworked' is a symphony of horological virtuosity.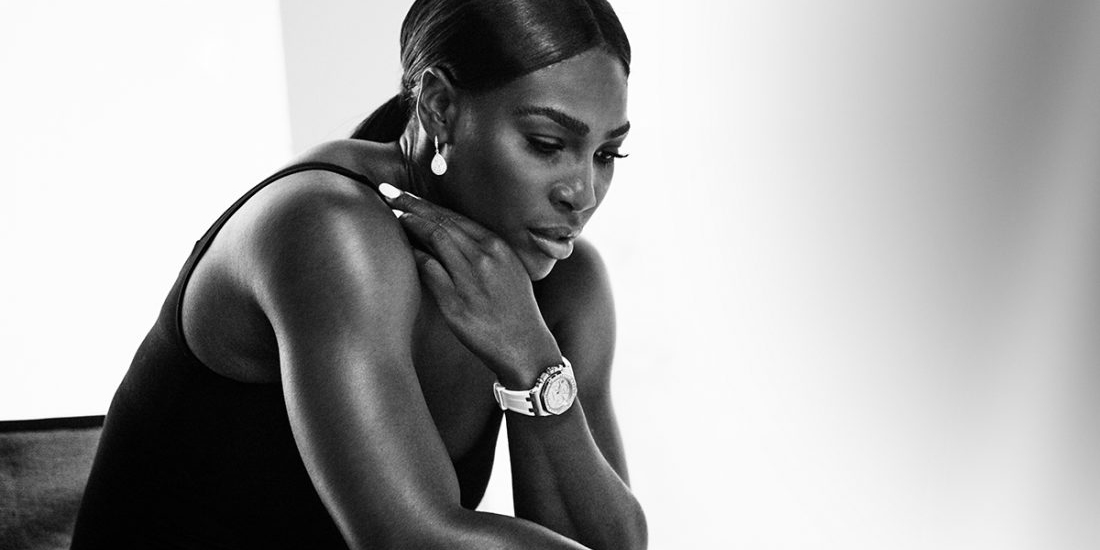 At first glance, Serena Williams and Audemars Piguet don't seem to be natural bed fellows, but it's actually a relationship that makes more sense than you think.