BALANCING ACT
The new, breathlessly titled 'Audemars Piguet Royal Oak Frosted Gold Double Balance Wheel Openworked' is a symphony of horological virtuosity, from the case's shimmering texture to the movement's ensemble of intricately crafted micro mechanics. Words by Alex Doak.

The 18-carat white-gold case glitters with Audemars Piguet's 'Frosted Gold' texture, micro-hammered by hand with a diamond-tipped tool, unique to each piece. It's a Florentine jewellery technique, which AP developed alongside British designer Carolina Bucci.

This is just the latest in the Royal Oak's storied legacy – a line in wildly experimental haute horlogerie that began in 1972, when Gérad Genta was tasked with designing a sporty but luxurious watch to appeal to the Italian market. His iconic octagonal bezel and integrated bezel have barely changed since.

The dual-anchored balance cock, plus hands and hour indices are all delicately crafted from pink gold.

Audemars Piguet's patented 'Double Balancier' doubles up the traditional balance spring-balance wheel arrangement to minimize potential 'wobbles' in its steady oscillation.

The spider's-web intricacy of the Royal Oak Openworked's dial is in fact the mechanics' baseplate, brought dial-side and hand-polished to perfect 'anglage' consistency.

The steel baselplate, once skeletonised and hand-finished, is coated in anthracite to lend a sinister dark sheen, highlighting, by contrast, the mechanics beneath.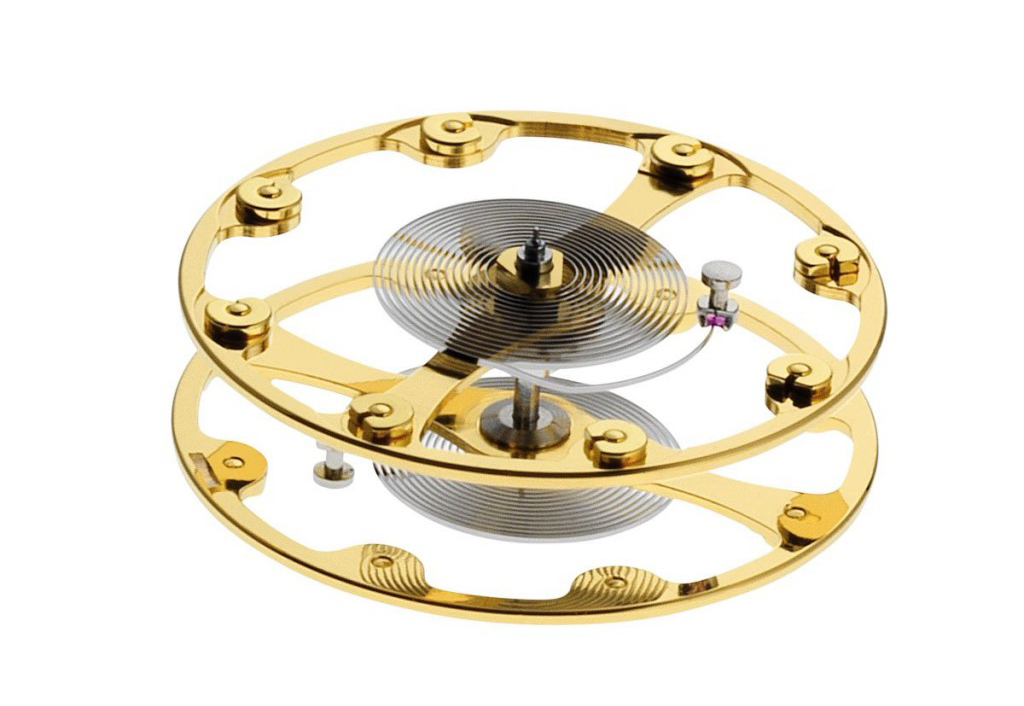 The Double Balancier improves the watch's precision and stability. By stacking two balance wheels and two hairsprings on the same axis, they oscillate back and forth (like a pendulum) three times a second, in perfect synchrony, tick for the tock, for the tick.
Whenever one balance wheel gets out of sync, the other corrects it. This is enabled by the two hairpsrings being superimposed in opposite 'directions of wind' – as one is compressing, the other is expanding.
Circling each balance wheel are asymmetric adjustment weights, which the watchmaker uses to tweak, or 'regulate' the rate of oscillation.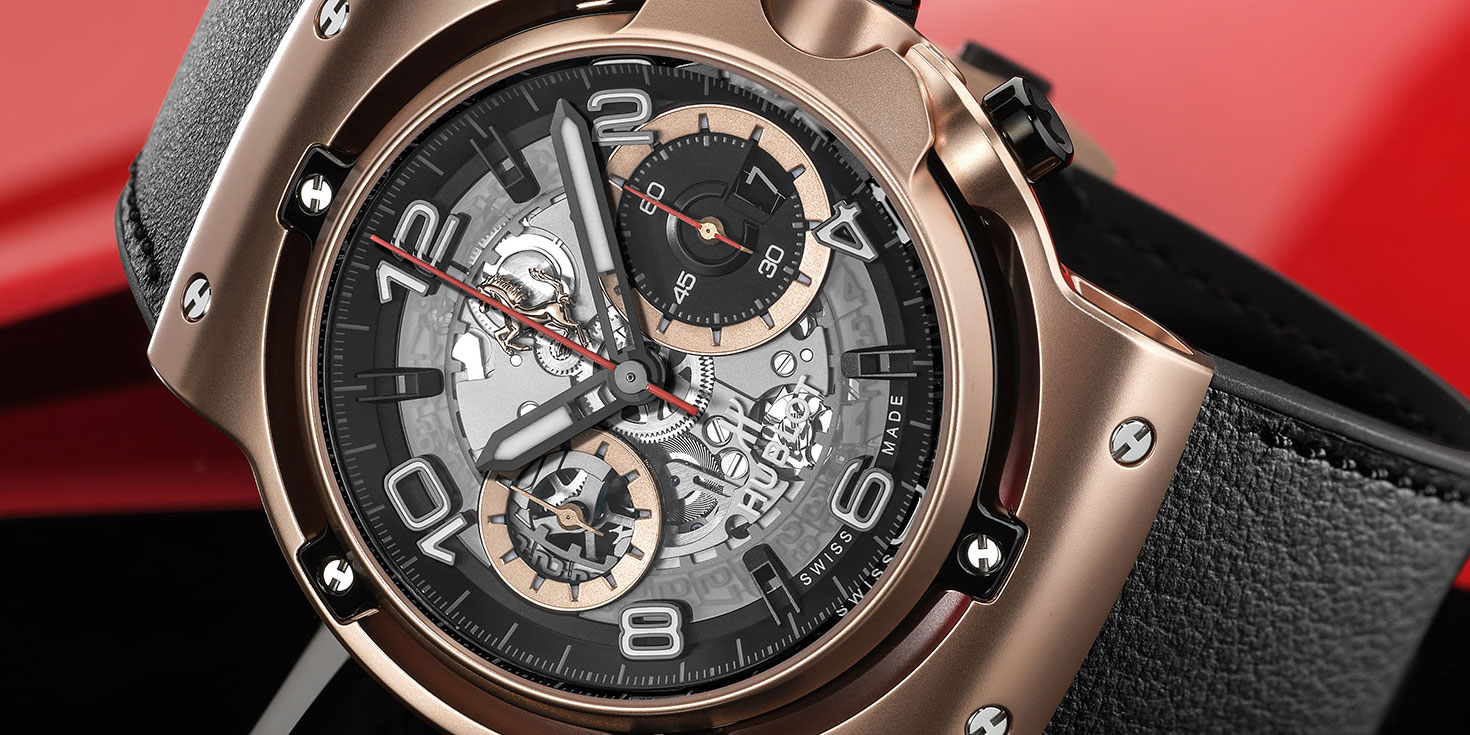 The definitive directory of what you should be wearing on your wrist right now.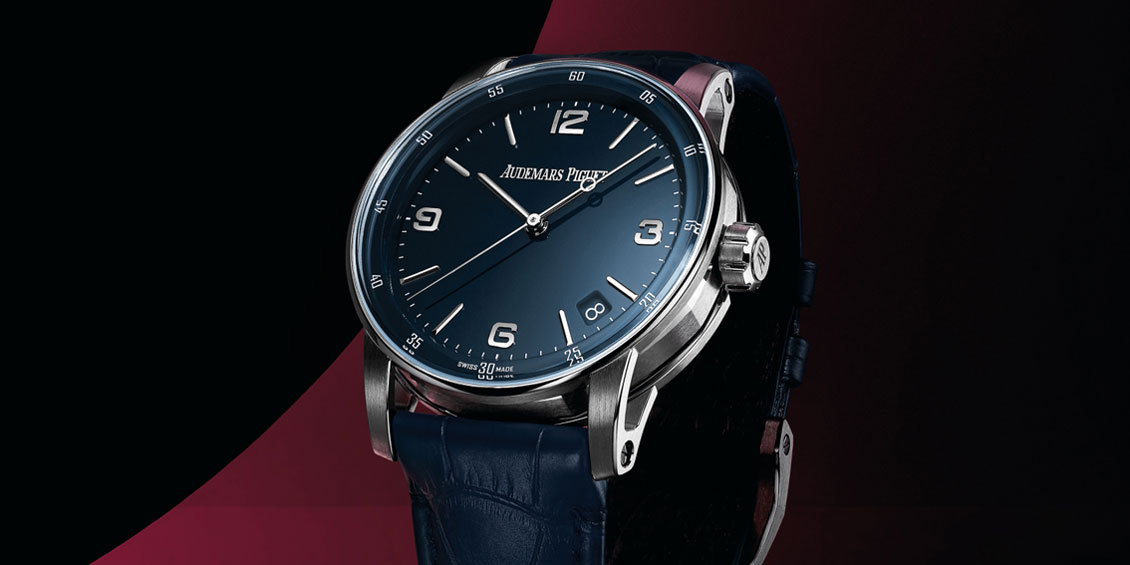 CODE 11.59 is the controversial launch of 2019 – but it's by no means the first time that Audemars Piguet has ruffled feathers, as Alex Doak reveals.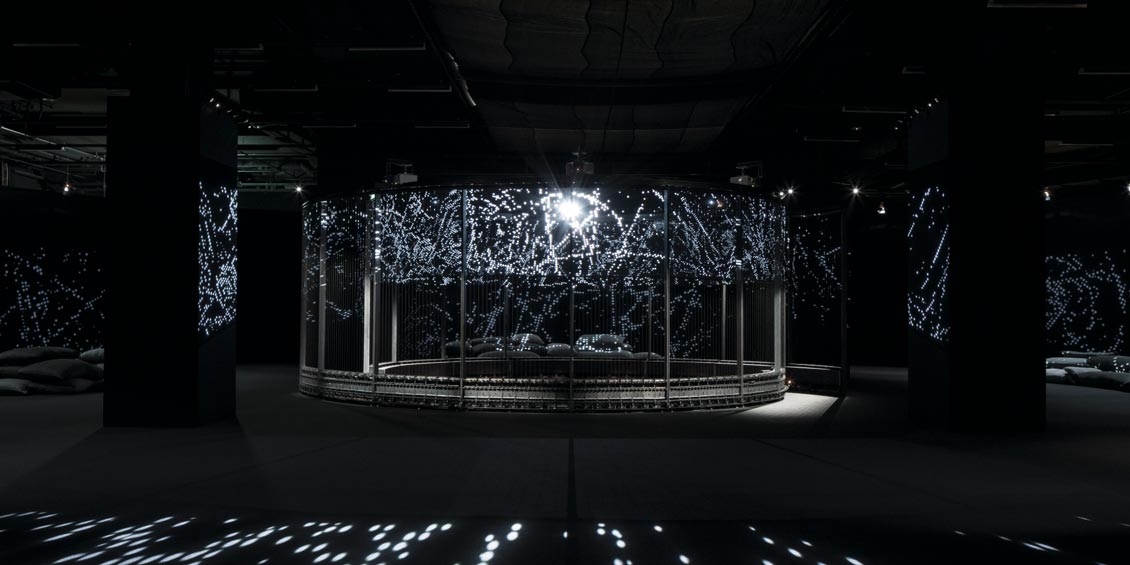 Audemars Piguet's partnership with Art Basel has always yielded interesting results but this latest with its commissioning of scientific artists Semiconductor.