PRECISION INSTRUMENT
21st February 2020
At first glance, Serena Williams and Audemars Piguet don't seem to be natural bed fellows, but it's actually a relationship that makes more sense than you think. Words by Laura McCreddie-Doak.

She moves around an empty space, firing shots back to an invisible opponent, all power, muscle and focus. The words she is speaking are those of Rudyard Kipling taken from his poem "If", a stanza of which is inscribed above the entrance to Wimbledon's hallowed Centre Court. If it wasn't powerful enough seeing a woman of colour transform the words of a white racist just by speaking them, it is the gender switch of the final line to "you will be a woman, sister" that sends shivers.
It is such an inspired piece of film-making that you barely notice the watch on her wrist until Audemars Piguet's oft-quoted slogan "To break the rules, first you have to master them" appears on screen.
Serena Williams has been a force of nature since she came to everyone's attention by beating her sister Venus in the 2002 Wimbledon final. This wasn't just the fluke win of some ingenue – Serena had been playing tennis since she was four, gradually working her way up through the satellites using a 1995 wild-card entry to circumnavigate age-eligibility rules taking part in the Bell Challenge in Quebec when she was just 14.
"I started tennis super early, when I was three or four," she says. "The training part I really excelled at because I felt like I wanted to be better and I know it takes repetition but I kind of enjoyed repeating and repeating and repeating."
That repetition has certainly paid dividends. Since her first professional singles title in 1999, when she beat French tennis star Amélie Mauresmo to win the now-defunct Open Gaz de France, she has racked up 39 major titles including 14 in women's doubles and 23 Grand Slams, giving her the record for the most Grand Slam tournament wins in the Open Era. A term that refers to the current era of professional tennis that begun in 1968 when amateurs were allowed to compete alongside professionals, ending a divide that had existed since the origins of the sport back in the 19th century. Serena has earnt $29m in prize money to date and in 2019 was ranked 63rd in Forbes's World's Highest-Paid Athletes List; more importantly she was the only woman out of 100 men.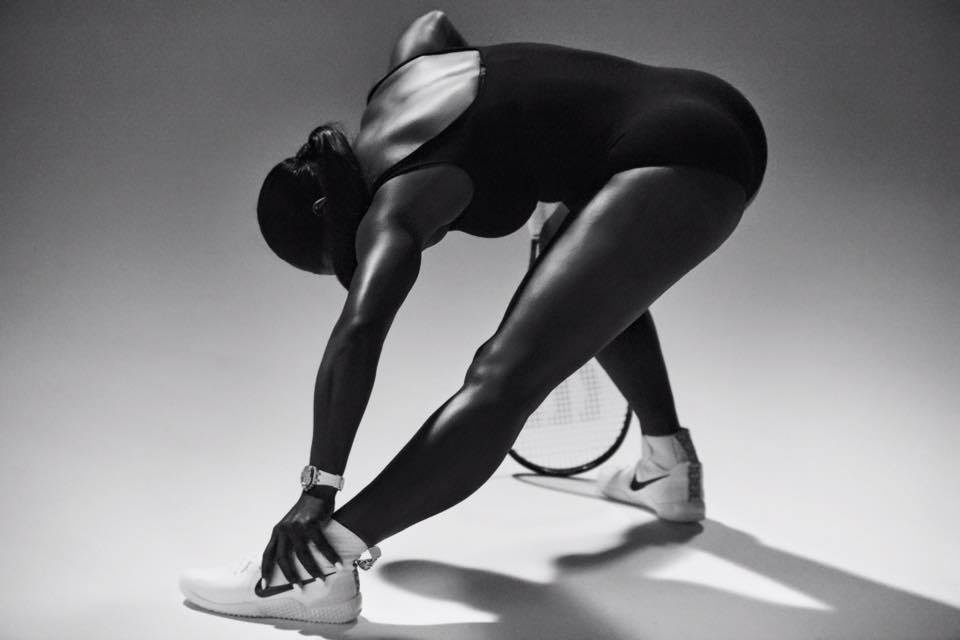 "I wanted to win multiple grand slams and to prove to myself that I could reach higher goals," she explains. "I always like to look back and see 'Ok. I served good, I moved well. But how do I improve? If I did good, how do I do better?'"
It is this constant challenging and questioning that makes Serena the ideal ambassador for Audemars Piguet. That, and her willingness to break an (unwritten) rule by actually wearing a watch while playing; something few men do unless the watches are superlight, like Rafa Nadal's trusty Richard Mille.
Her watch choices on court are as bold as her outfits. For Wimbledon 2016, she wore an all-white (natch, you don't want to break those sorts of rules) Royal Oak Offshore in quartz with a diamond bezel. Being able to accurately fire off a 128mph serve wearing some serious horological hardware wasn't the most remarkable thing. Eagle-eyed watch lovers over at online magazine Deployant noticed the crown was at nine o'clock; a modification Serena had requested especially.
The 2017 Australian Open saw her challenging the idea that dress watches are just for cocktail by sporting the rather formal-looking rose-gold Millenary complete with diamonds on the lugs and bezel and very unsporty alligator leather strap.
"I wanted to win multiple grand slams and to prove to myself that I could reach higher goals," she explains. "I always like to look back and see 'Ok. I served good, I moved well. But how do I improve? If I did good, how do I do better?' "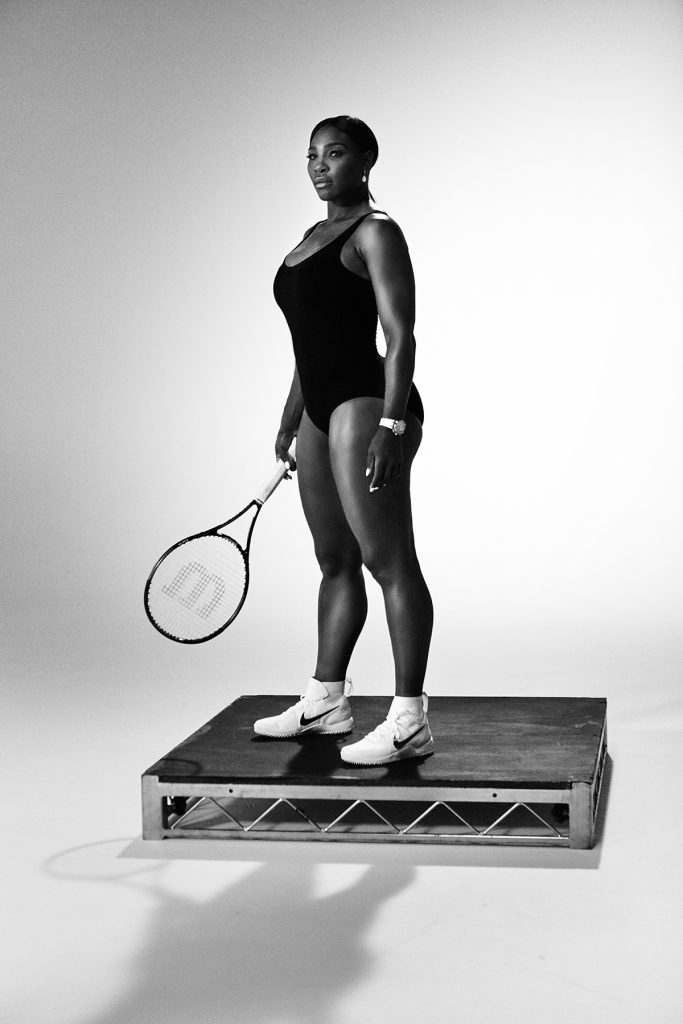 However, the best Serena/Audemars Piguet moment, and the one that illustrates why she is the perfect ambassador for this storied yet still rebellious brand, has to be 2017's Met Gala, which celebrated the work of legendary Comme des Garçons designer Rei Kawakubo. Serena accessorised her sumptuous emerald green Versace gown with an Audemars Piguet secret watch. But not just any secret watch – she was sporting the spiked sensation that is the Diamond Outrage. 48 spikes covered in 9,923 brilliant-cut diamonds and 354 baguette-cut diamond totalling just over 66cts.
It was bold, beautiful and powerful. Just like the woman herself.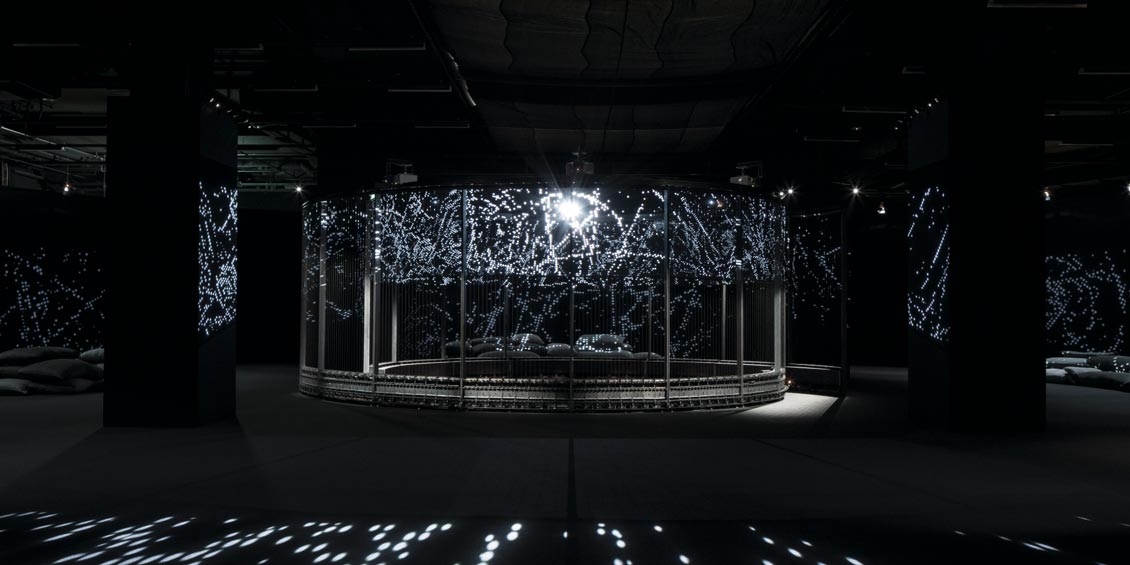 Audemars Piguet's partnership with Art Basel has always yielded interesting results but this latest with its commissioning of scientific artists Semiconductor.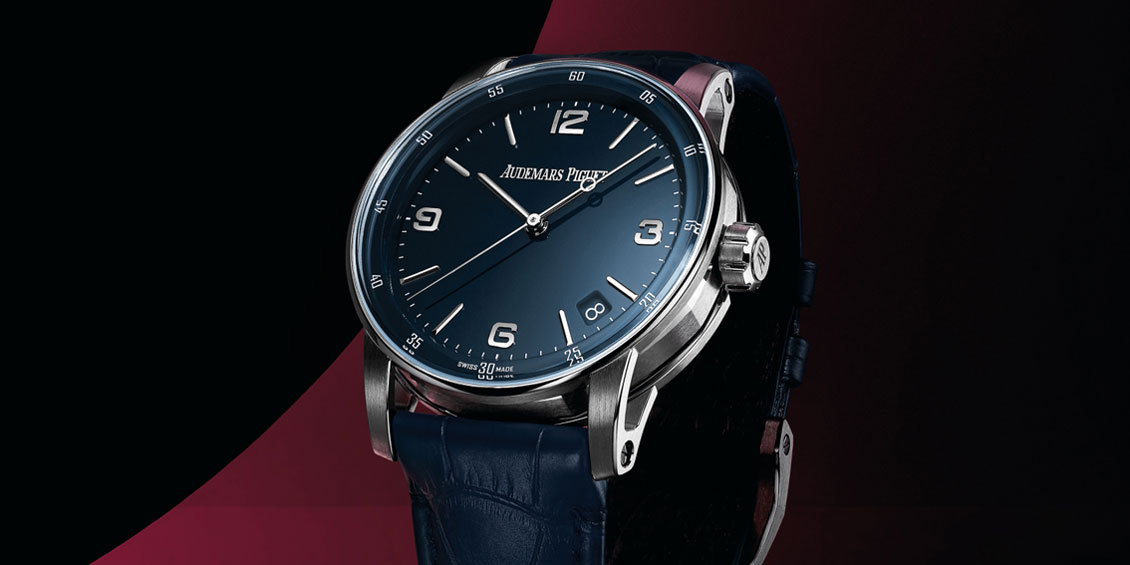 CODE 11.59 is the controversial launch of 2019 – but it's by no means the first time that Audemars Piguet has ruffled feathers.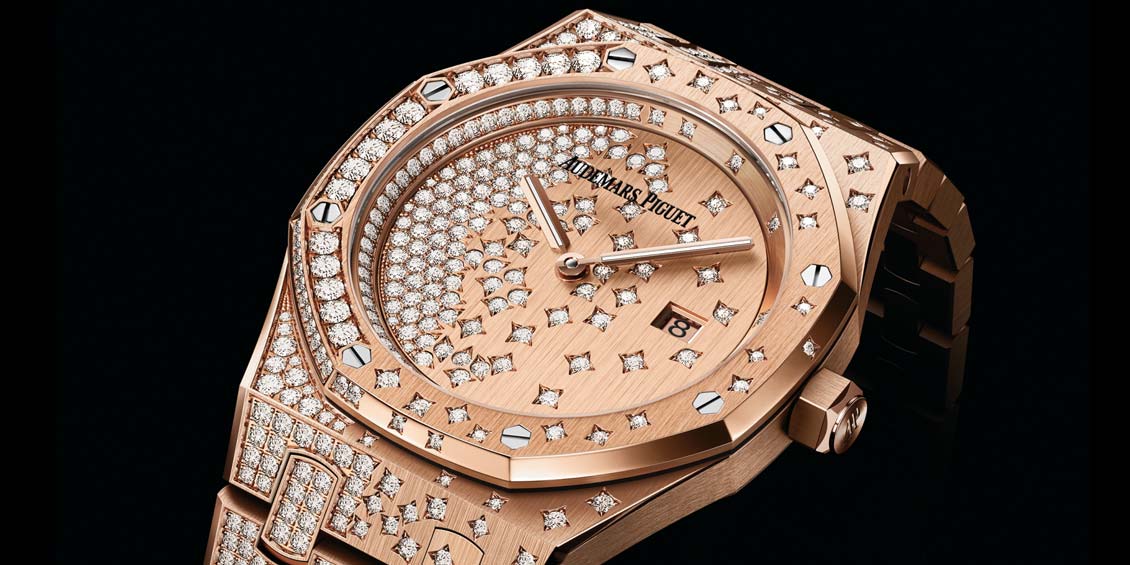 Audemars Piguet's men's watches generally garner all the column inches but it takes just as much care and attention over its women's collections, just with a little less fanfare.