GETTING ITS FEMALE GROOVE BACK
1st August 2018
Audemars Piguet used to be all about the boys, but that looks set to change as Laura McCreddie-Doak finds out.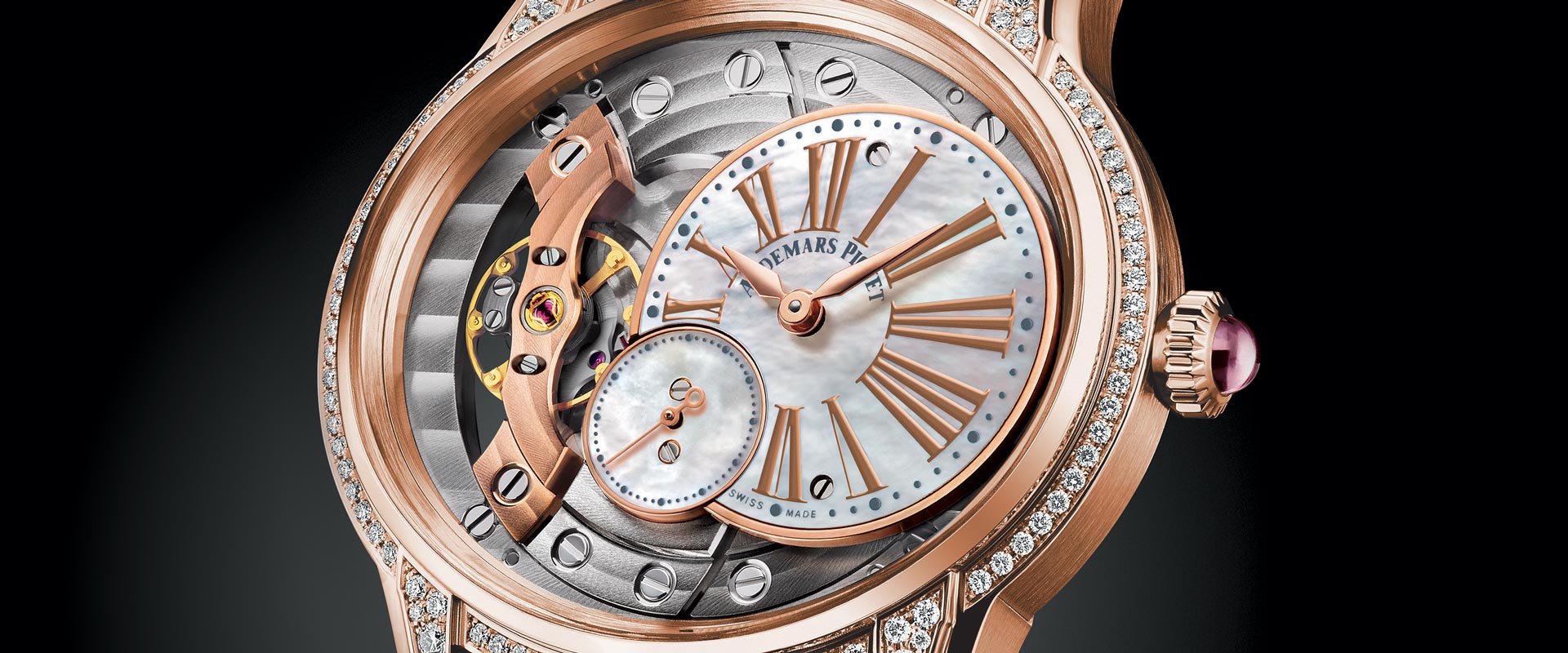 Apparently Audemars Piguet's collaboration with renowned Florentine jeweller Carolina Bucci got off to a rather combative start. She allegedly told François-Henry Bennahmias, the brand's CEO, that "I love Audemars Piguet, I wear Audemars Piguet but you don't have a clue about women's watches".
While there is some truth there, given that, since the 1972 the brand's output has been focussed almost exclusively around the iconic octagonal form of the Royal Oak, it wasn't always the case.
Back in the 1890s – Audemars Piguet was founded in 1875 – the brand was known for its women's pendant watches; it was the ability to adapt these small calibres that kickstarted the wristwatch making side of the business.
Given the size of these luxury watches, such as the minute repeater it made in 1891 that was the smallest in the world for three decades, it is unlikely they would have been worn by men.
Until 1972, much of Audemars Piguet's output was occupied with musical calibres for both men and women; skeletonisation and teaming minute repeaters with other complications such as chronographs, perpetual calendars and jumping hours. Then the Royal Oak was launched and you couldn't see the watches for octagonal-shaped portalholes.
The only women's watch to make it into the modern iteration of the brand is the Millenary. The original design for this unusual ovoid case comes from 1951, however, this shape of case proved unpopular so it was phased out and reintroduced in 1995 and named Millenary as a nod to the impending third millennium.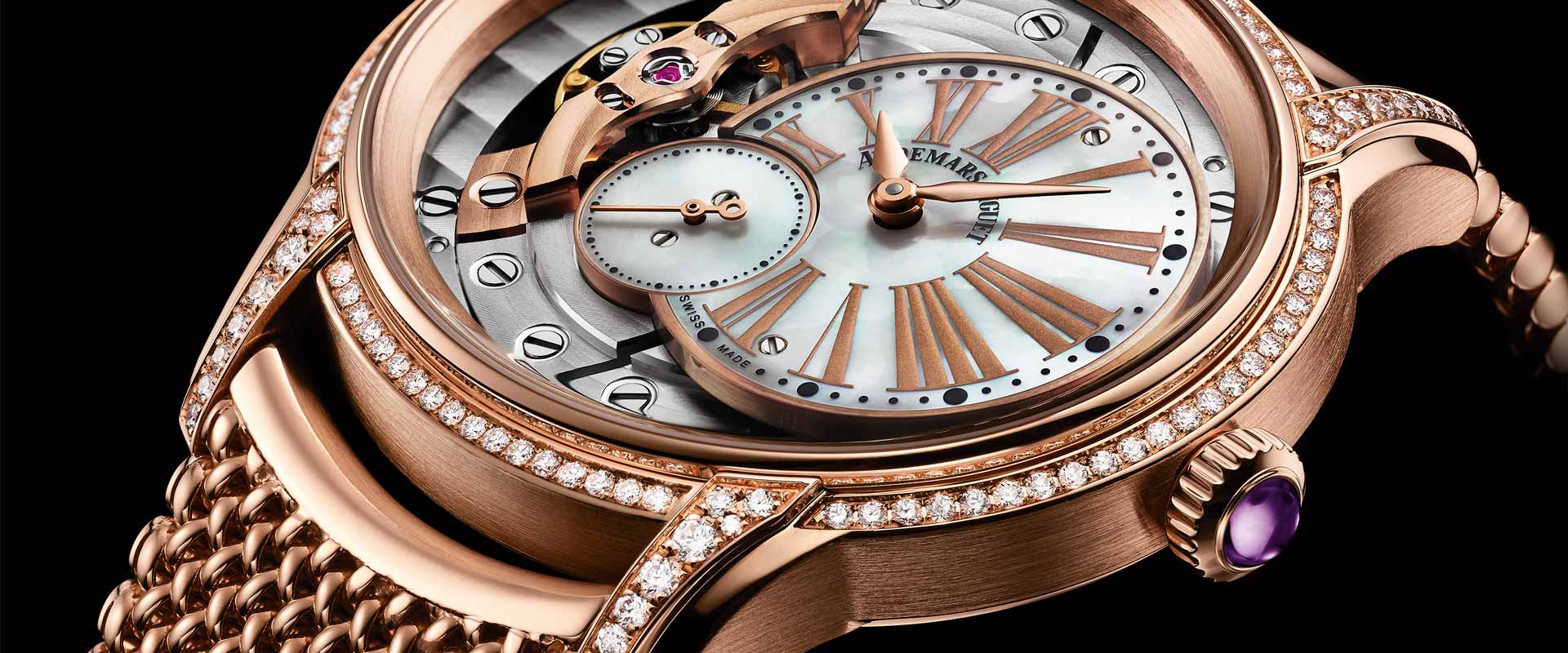 It seems as though Audemars Piguet were still ahead of the curve even in the '90s when it came to ovoid cases because it wasn't the success story the brand hoped, however, as Audemars Piguet historian Micheal Friedman explained back in 2016 at the launch of the newly revamped Millenary, maybe that was down to the watch press not being ready for timepieces aimed exclusively at the fairer sex.
"The history of women's watches has been one of the most neglected stories. Audemars Piguet is starting to tell how beautiful, technical and unique this history is, as it relates to the past, present and future of time-keeping," he explained to Luxos magazine in 2015. "I think, during the second half of the 20th century, the watch press put focus on men's watches while the jewellery press to women's jewellery. Therefore, women's watches gradually faded out of the picture as they were not the focal point of publications at that time."
A QUIET REMINDER OF THE ATTENTION TO DETAIL THAT AUDEMARS PIGUET'S GEMSETTING TEAM APPLIES TO EVERY WATCH THAT COMES UNDER THEIR LOUPES
This might have been a blessing when it came to the Millenary. Unbothered by the glaring scrutiny of the press Audmars Piguet were allowed to refine and tweak the original design.
As Cara Barrett, one of the editors of online watch magazine Hodinkee explains: "The lugs became more pronounced, the numerals more exaggerated, and the dials became more asymmetrical. The Millenaries soon became one of the boldest collections produced by Audemars Piguet."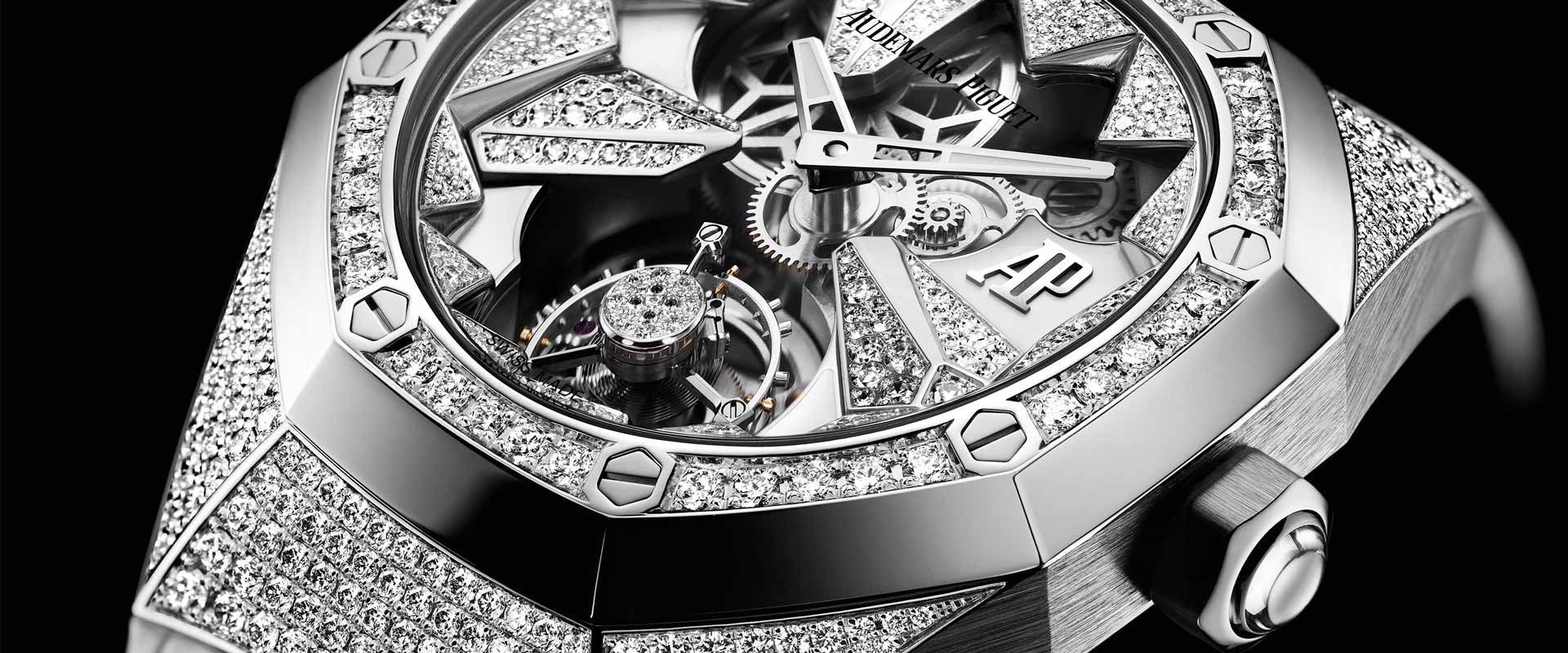 By 2015, this bold, and now most certainly iconic, design was a leader in the burgeoning women's watch market but, unbeknownst to everyone, Audemars Piguet was working on one of its most important female launches of its history.
Back in 2013, Carolina Bucci met with Bennahmias. It had come to the brand's attention that Bucci had a gold Royal Oak that she never took off and often wore layered with her own bracelets.
Audemars Piguet had been looking to add something to its women's watch portfolio – it had kicked around the idea of an entirely new collection but that wasn't sticking, so it set about collaborating with Bucci on a treatment of the women's Royal Oak that would commemorate its 40th anniversary.
Bucci wanted to use her signature Florentine technique where metal is "hammered" with a hand-manipulated drill then polish to create an illusion of being stone set. But getting it to work on a watch bracelet wasn't easy.
"It was a strong learning curve to adapt the Florentine technique, which is more of a jewellery finish, to watchmaking," says Chadi Gruber, Audemars Piguet's product director. "Achieving such a shimmering look while managing to retain the design codes of the Royal Oak and the velvet touch of its bracelet was no mean feat. Carolina Bucci's workshops and Audemars Piguet's manufacture tested different variations of the technique with watch prototypes travelling constantly back and forth between Italy and Switzerland."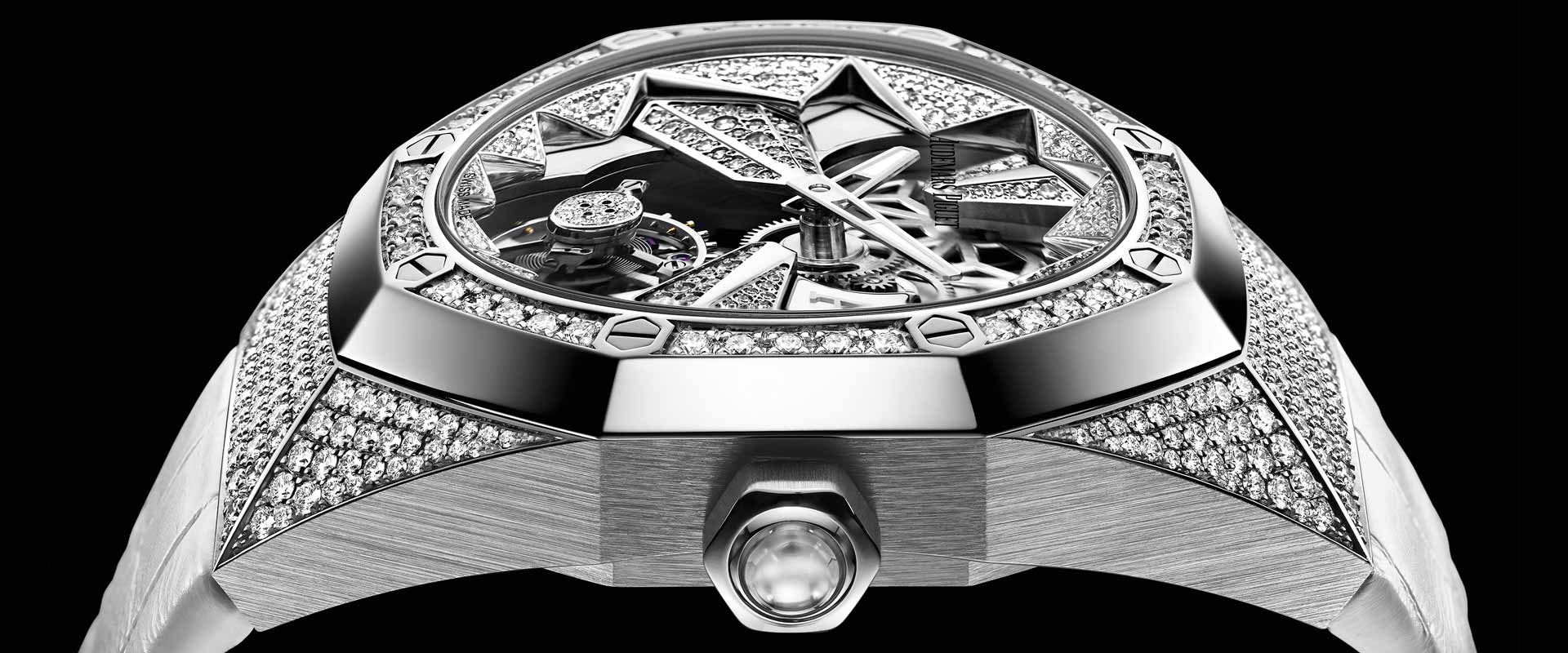 The result is a stunning piece that appears to shimmer as if having been set with thousands of tiny diamonds. It is one of those rare things – a watch that seems to suit every woman regardless of her personal style and was a big move forward for Audemars Piguet.
As Bucci said at the time of the watch's launch when speaking to the Telegraph: "This isn't another fashion watch, made smaller and covered in diamonds. This is an iconic watch with an extra dimension designed for women by a woman. I only design things I'm passionate about and I love this watch."
This year, however, it seems as though Audemars Piguet is gearing to take things up another notch. At Salon International de la Haute Horlogerie (SIHH) it unveiled its first-ever Royal Oak concept watch for women; albeit ones of very exceptional means.
First introduced in 2002, the Royal Oak Concept watches have debuted experimental technologies such as the Supersonnerie, a revolutionary minute repeater with the gongs attached to a copper alloy resonance membrane placed between the plate and the case back, and the Laptimer Michael Schumacher, a seriously impressive split-seconds chronograph.
And now there is the women's Royal Oak Concept Flying Tourbillon. There are diamonds, over 460 of them in fact, but this is the first flying tourbillon produced by Audemars Piguet and that it has been put in a woman's watch shows that the brand is moving toward producing technologically advanced female-oriented timepieces rather than just diamond-encrusted haute joaillerie pieces.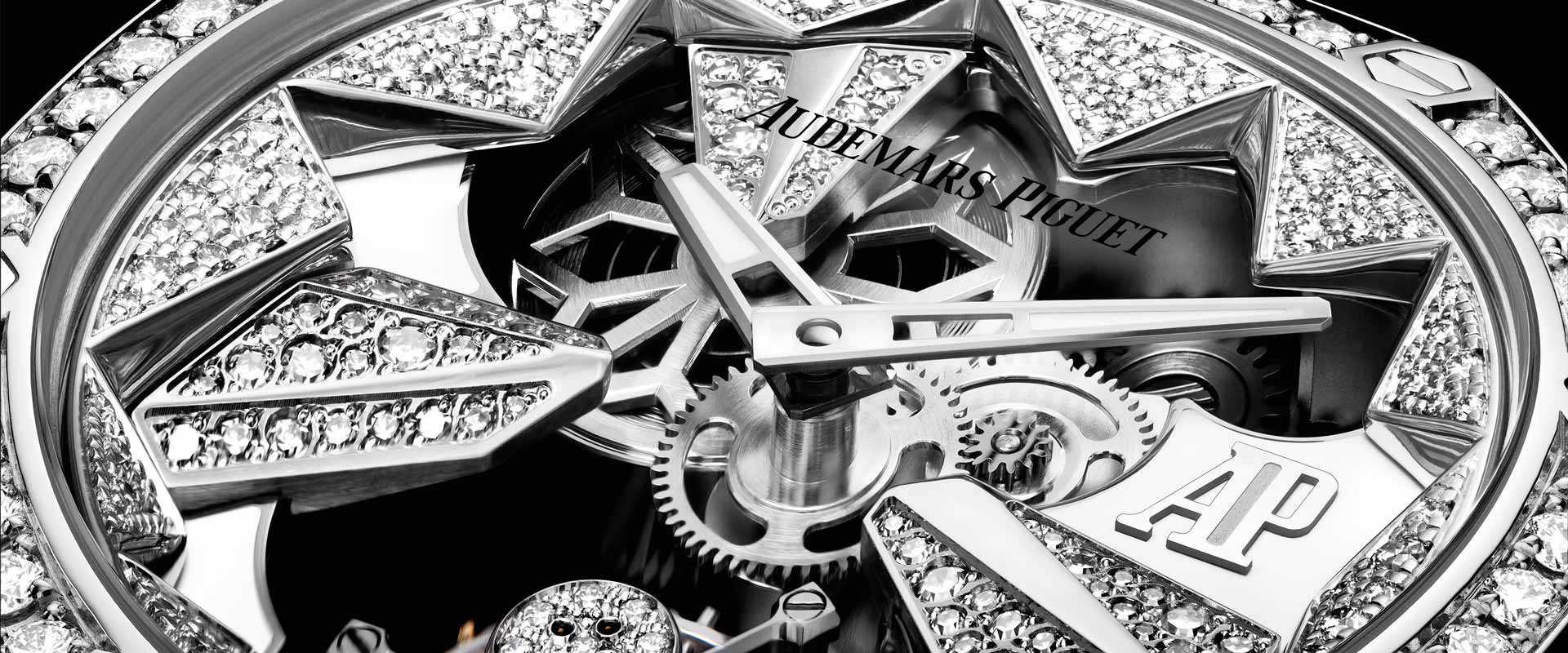 "Because we were ready!" is Gruber's respone when asked why the timing was right for a women's concept watch from Audemars Piguet. "Our Royal Oak Concept is our experimental collection so we had to go a step further and combine high watchmaking with high jewellery in a new way. With these pieces we unveiled the first Audemars Piguet flying tourbillon. So far we have had good feedback and it is exciting for us. We have worked hard on the details of the case and caseback. We wanted to keep our pieces not only technical, but also full of romance. We wanted to touch the heart of women."
And it looks like this isn't the only way Audmars Piguet is hoping to excite more women watch connoisseurs. When asked if the brand would ever consider doing an entirely new collection for women, Gruber gnomically replies: "We can't share all our secrets just yet! But definitely stay tuned for next year."
It certainly a statement to get excited about and who knows, maybe we'll see a women's launch from Audemars Piguet that rivals the Royal Oak in terms of shaking up the industry and showing everyone else how it's done. Then Bucci might have to eat her (alleged) words.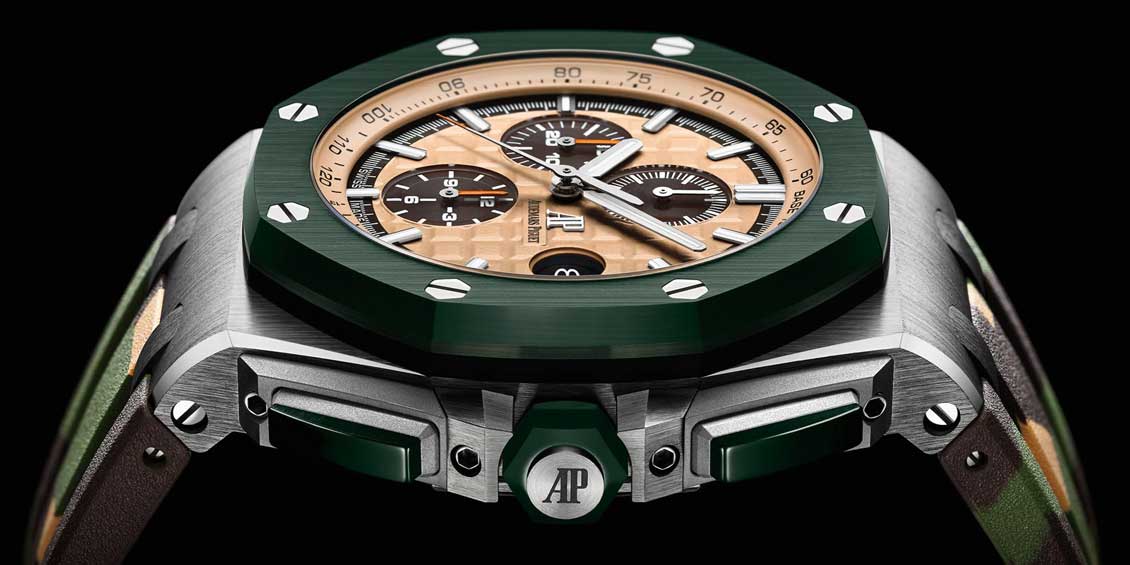 Geneva doesn't 'do' post-Christmas blues – instead, all things haute and horological are celebrated with January's spectacular SIHH trade fair and the LVMH group's intimate Geneva Days showcase. As always, ROX was invited to the party, and we didn't come back empty-handed…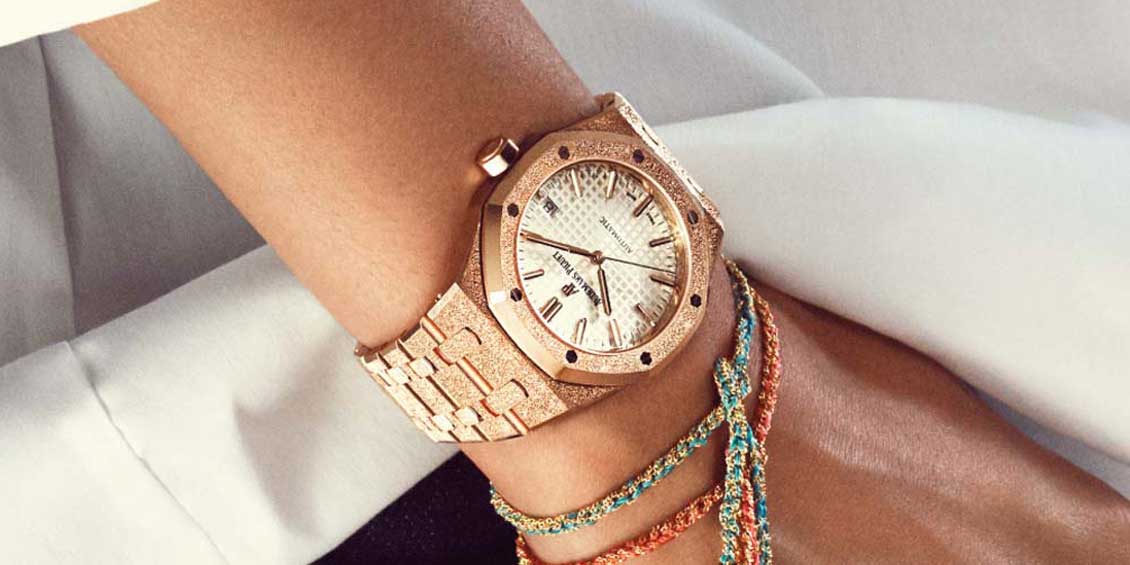 For the 40th anniversary of the women's Royal Oak, Audemars Piguet decided to collaborate with a customer, a very special customer indeed.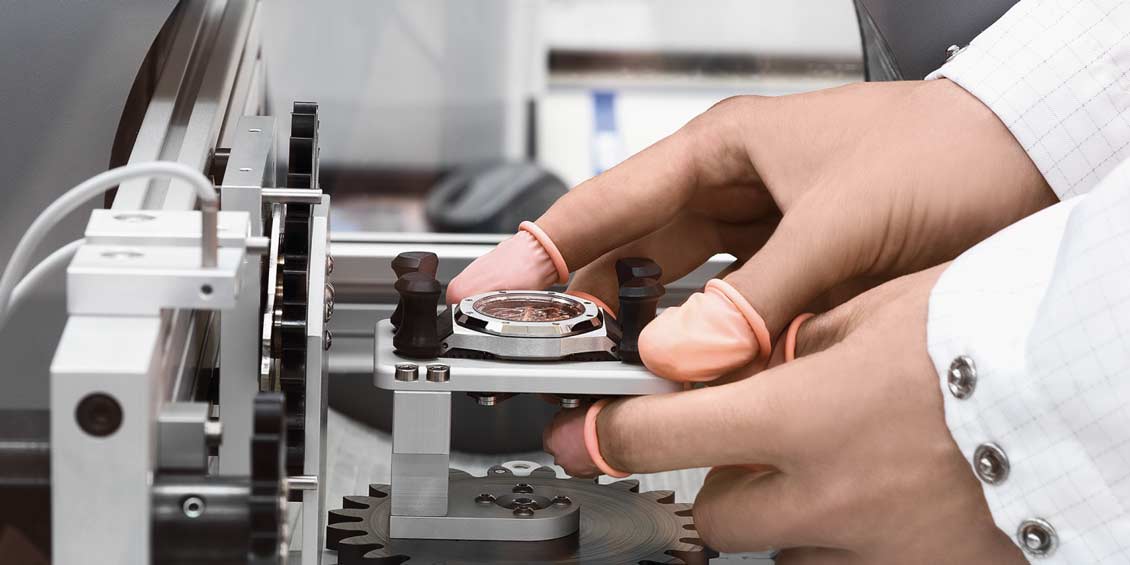 Every single detail of an Audemars Piguet watch is practically perfect – crafted in-house to the finest degree, informed by almost 150 years of cutting-edge horology. Alex Doak takes the tour at Le Brassus HQ