DARING TO BE DIFFERENT
13th February 2018
Audemars Piguet's men's watches generally garner all the column inches but it takes just as much care and attention over its women's collections, just with a little less fanfare. Words by Laura McCreddie-Doak.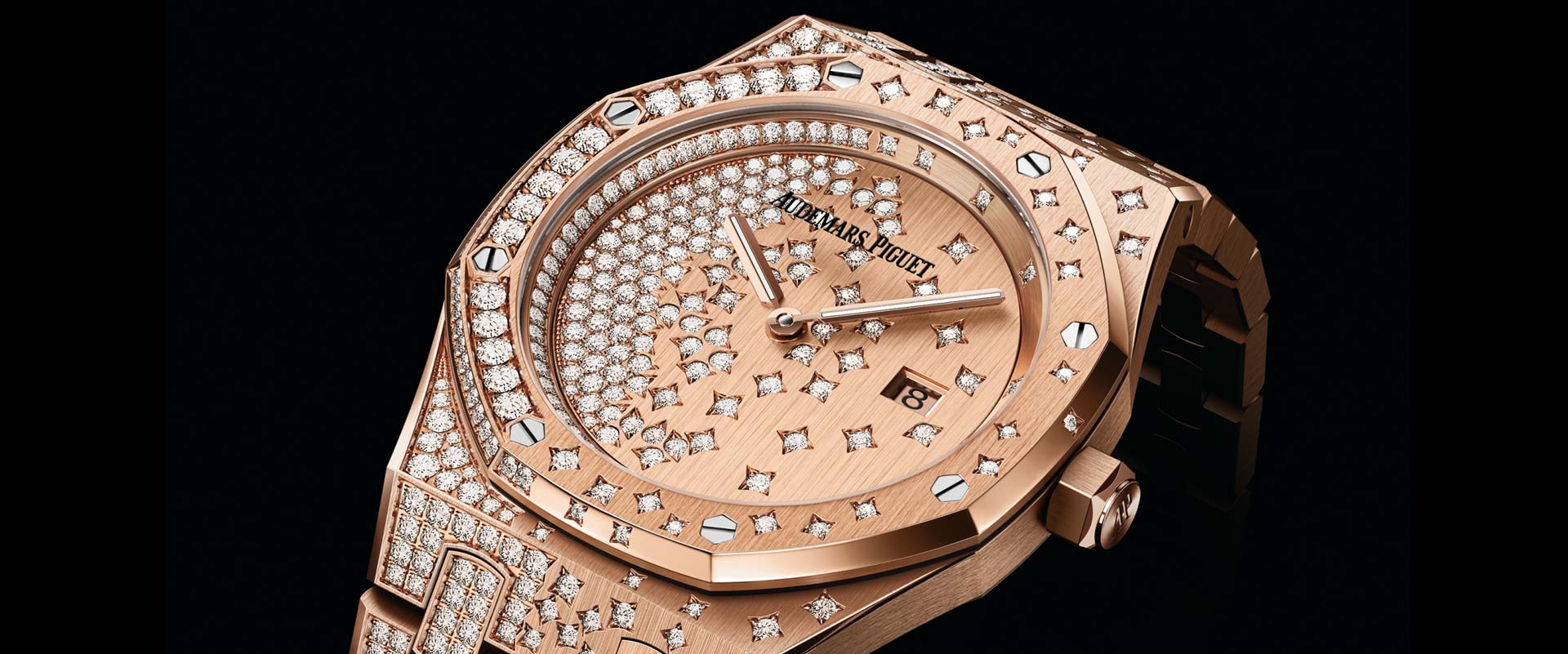 Say the name "Audemars Piguet" and the watch that immediately comes to mind is the Royal Oak. Ever since Gerald Genta, the name behind some of the most iconic designs of the Seventies, including Patek Philippe's Nautlius and the Bulgari Bulgari, sketched out those octagonal lines, it has been the shape on which the brand has built its subsequent legacy.
Given that this is a style synonymous with steel, the subtle play of brushing and polishing, you'd be forgiven for thinking that Audemars Piguet is all about a pared-back simplicity that is only broken up by the gloriously brash colour pops afforded by the more sporty Royal Oak Offshore. You wouldn't have necessarily put it in the same category as Maisons such as Chopard who combine horological know-how with exemplary jewellery prowess.
Or at least you wouldn't have until 2015, when Audemars Piguet confounded everyone at that year's Salon International de la Haute Horlogerie (SIHH) and unveiled its Diamond Punk.
Inspired by a more decadent brash and disruptive version of the Seventies than the one immortalised in the steel serenity of the Royal Oak, it was an extravagant diamond-encrusted cuff with a watch sequestered beneath a sliding panel. It had 56 facets arranged into pyramids and came in two versions – one entirely encrusted in 8,148 brilliants and the other with onyx panels, taking the diamond total down to just 5,626. According to the brand's design director Octavio Garcia it was indicative of a "subversive but creative approach [to watchmaking] that is less patronising to women."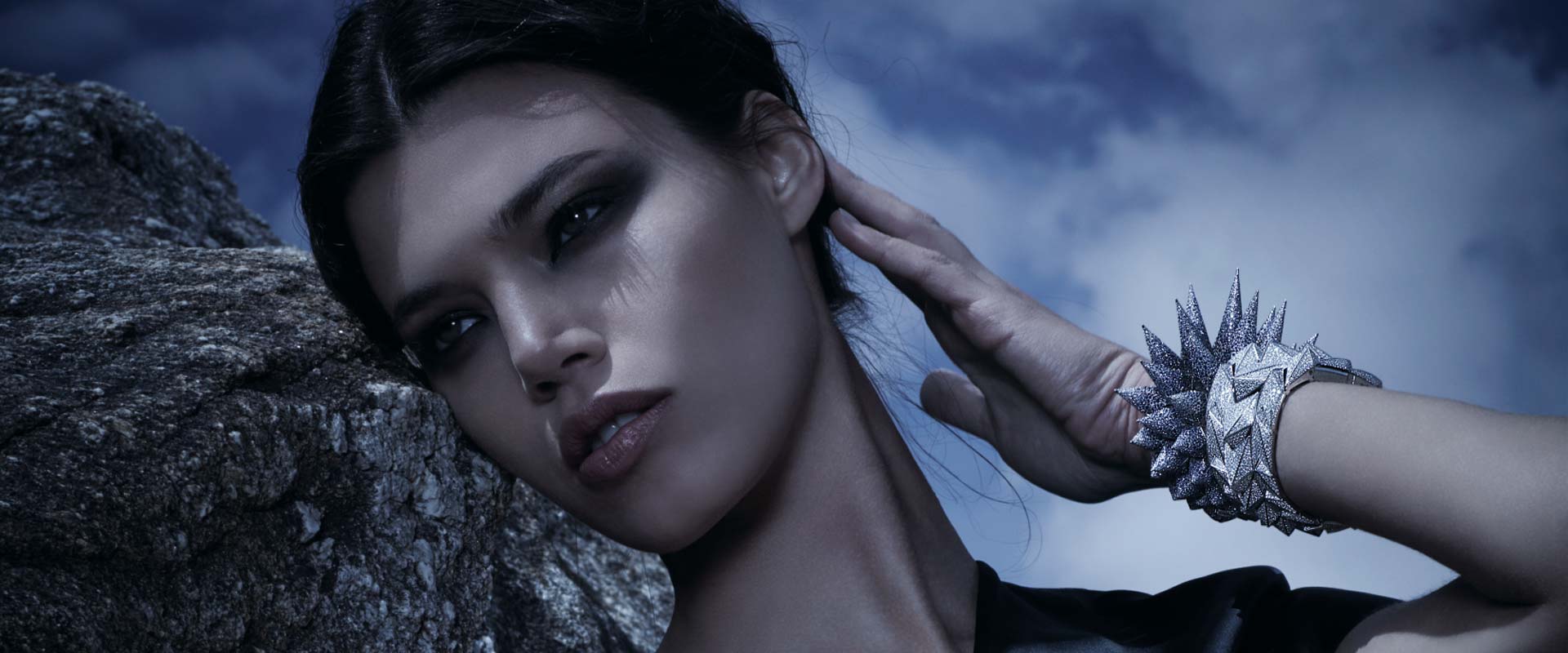 This watch wasn't just the beginning of an incredible trilogy (which culminated with this year's Diamond Outrage, that, in its sapphire version, featured 11,043 brilliant cut stones weighing in at a whopping 65.47cts and taking 2,500 hours of manpower to make) but one of the first inklings of the exceptional jewellery skills hidden behind the doors of Le Brassus; the quintessentially Swiss home of Audemars Piguet's operations since 1875.
This trilogy of jewellery watches featured myriad setting techniques usually only seen in haute joaillerie Maisons, however the amazing thing is that these master craftsmen aren't just brought in for special projects, they are the same people who set bezels and bracelets for the brand's core collection.
And this talent for stone-setting isn't actually a newly acquired skill for the brand. Although Audemars Piguet has garnered a reputation as more of a masculine brand, its archives tell a slightly different and more feminine story. Housed in the brand's museum, which is also based in Le Brassus, are brooch watches from the 1900s with delicate enamel flowers; from the 1920s there's a minute full-pave Art Deco wristwatch, while from 1942 comes a jewellery watch encrusted with diamonds and housing what was then the world's smallest calibre.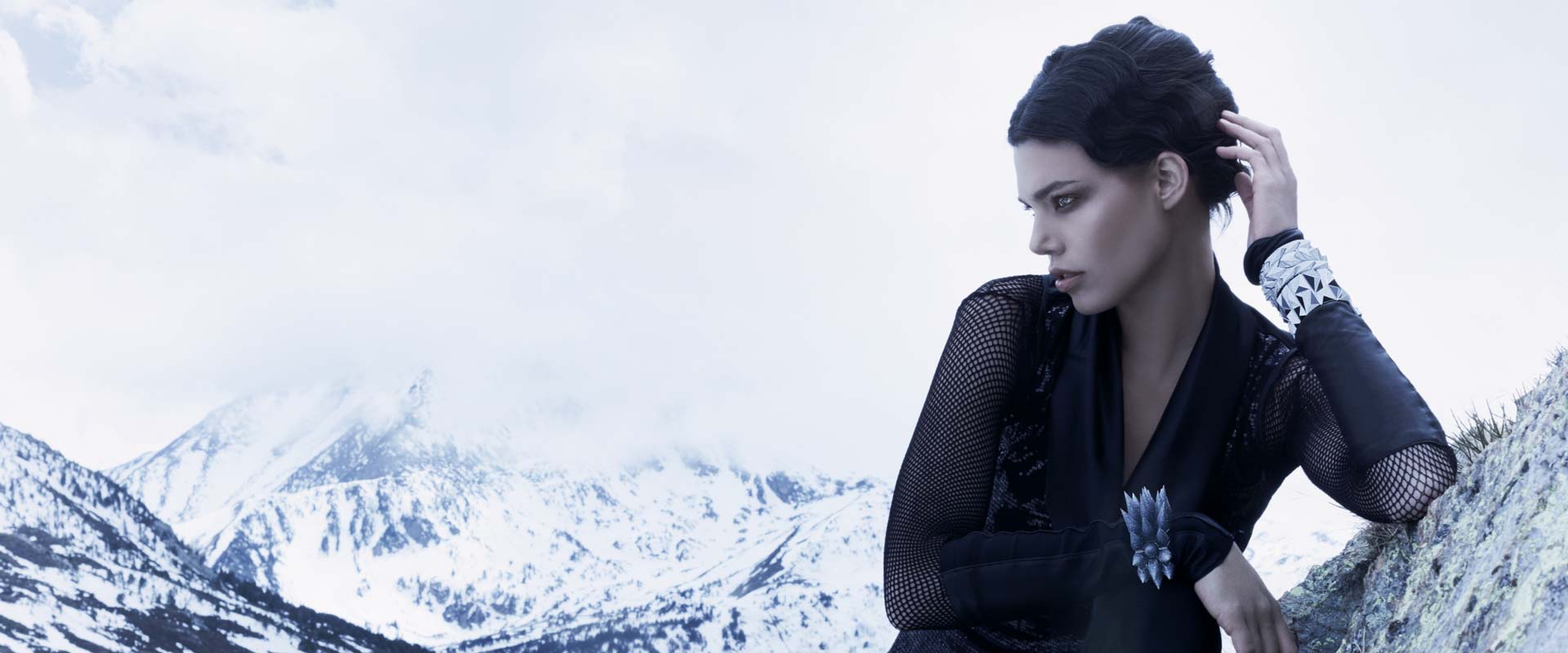 Fast forward a few decades and, once the Royal Oak had been adapted for a female audience by Jacqueline Dimier in 1976, the gemsetters were let loose on that too, covering bracelets, bezels and, in some cases, even hands with precious stones (the latter is rarely done and is a sign of exemplary skill because any unnecessary weight on hands can affect timekeeping).
And this year's crop of new launches was no exception. As well as the Carolina Bucci-inspired Royal Oak Frosted, which offered sparkle without diamonds and required Audemars Piguet's craftmen to learn a new technique of microhammering, there were quartz models featuring what looked like a snowfall of diamonds across the dial and bracelet with the stone settings themselves made to look like the geometric points of a snowflake as seen under a microscope.
It maybe wasn't as headline grabbing as the Diamond Outrage, with its vicious-looking icicle-inspired spikes tipped with brilliant-cut stones, but it was a quiet reminder of the attention to detail that Audemars Piguet's gemsetting team applies to every watch that comes under their loupes.
So next time you find yourself browsing the Audemars Piguet vitrines don't just look at the bracelet or the cleverly tapisseried dial; take a closer look at the diamonds and just how they are set and the way in which they sparkle because there is where you'll see one of the greatest examples of why Audemars Piguet remains one of the most revered watch brands around.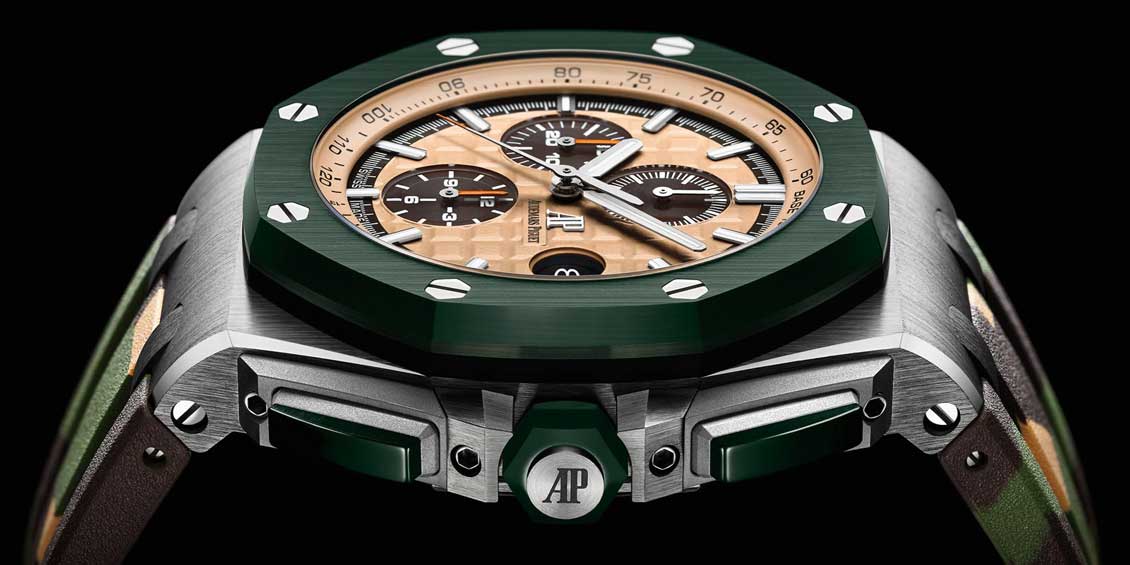 Geneva doesn't 'do' post-Christmas blues – instead, all things haute and horological are celebrated with January's spectacular SIHH trade fair and the LVMH group's intimate Geneva Days showcase. As always, ROX was invited to the party, and we didn't come back empty-handed…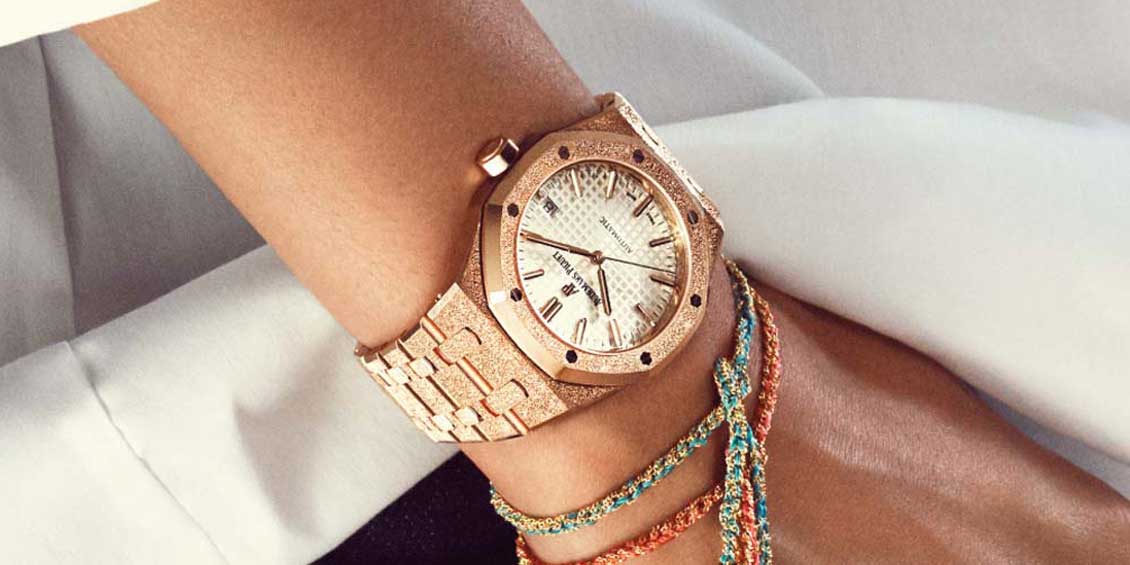 For the 40th anniversary of the women's Royal Oak, Audemars Piguet decided to collaborate with a customer, a very special customer indeed.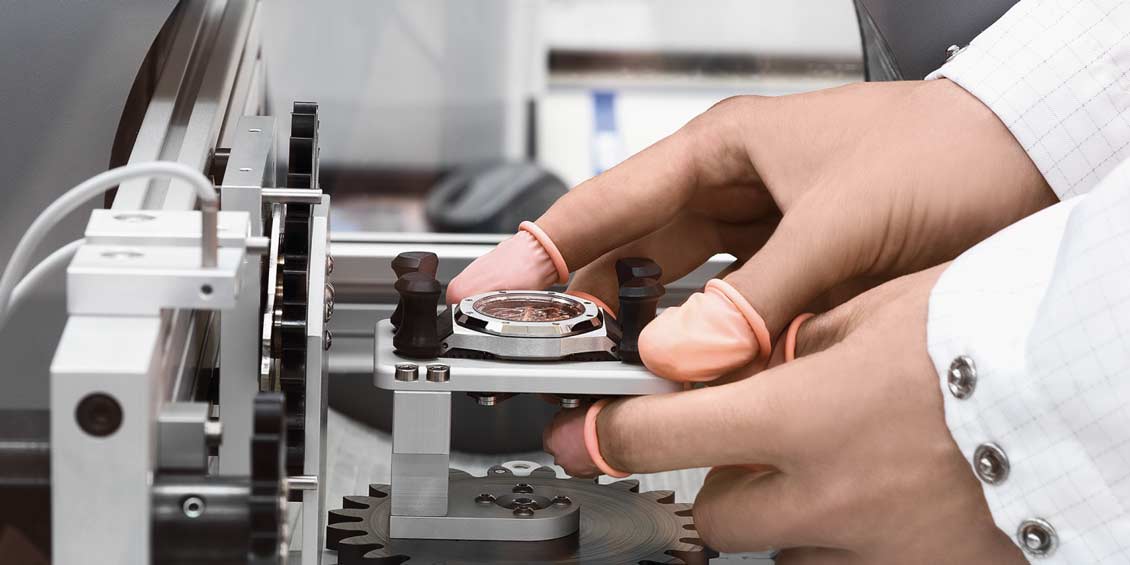 Every single detail of an Audemars Piguet watch is practically perfect – crafted in-house to the finest degree, informed by almost 150 years of cutting-edge horology. Alex Doak takes the tour at Le Brassus HQ