Remember those old NASA films of Apollo astronauts training for weightlessness and disorienting g-forces while strapped inside man sized gyroscopes? Well this is the watch for them, it's high-frequency regulatory assembly tumbles inside its own miniature gyroscopic cage. Or as we know it, Zenith's Defy Zero G.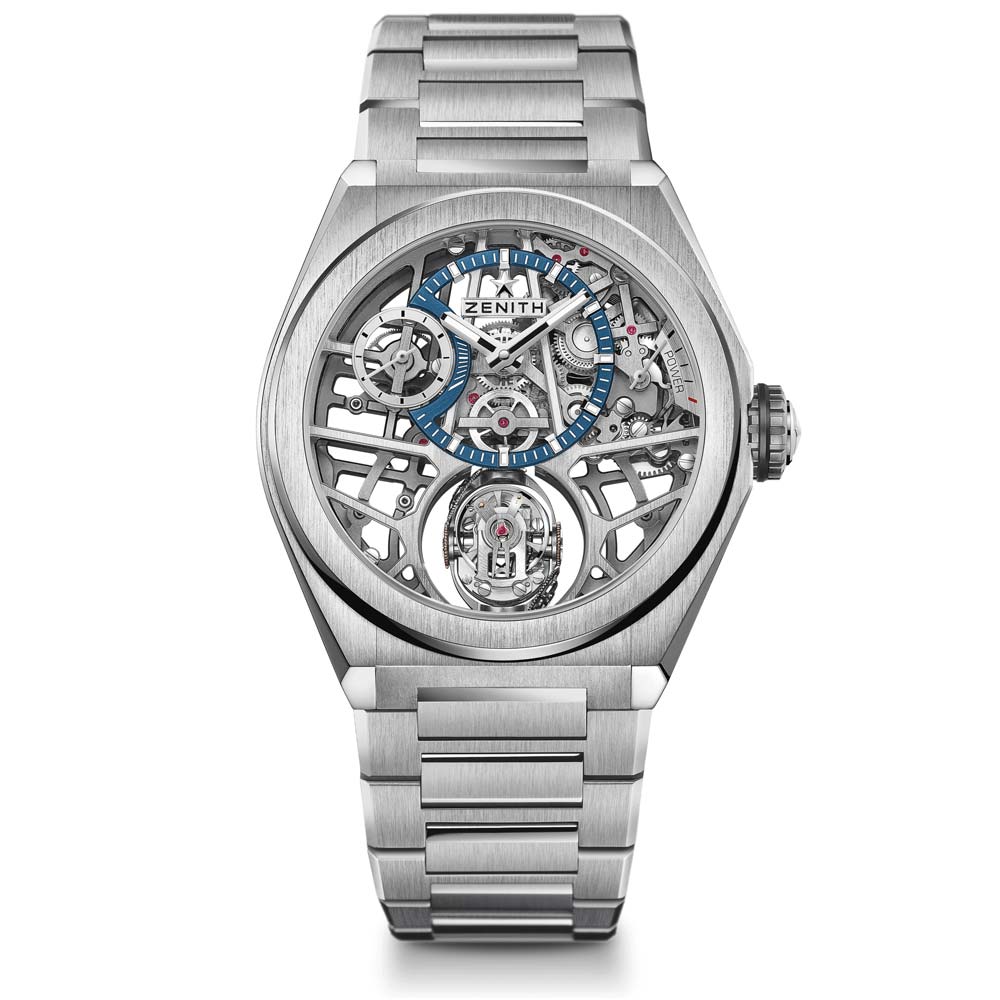 Offset hours and minutes appear on a blue-tinted ring featuring luminescent faceted-hour-markers and baton-type hands.

50-hour linear power-reserve indicator

Small running seconds subdial

A 3D spectacle from all angles, the entirely skeletonised and black rhodium-treated movement contrasts with the light tone of the five slim dial-side branches, which evoke the offset Zenith star symbol. The overall effect is one of architectural depth, light interplay and mechanical drama.

The balance wheel ticks at a breakneck 5Hz or 36,000 vibrations per hour, ensuring greater precision whatever knocks come its way. It descends directly from Zenith's El Primero chronograph of 1969, which was the first to tick at this rate, let alone the first chrono' to be self-wound.

In previous Zenith Zero-G models, the gyroscopic module spun sandwiched within two convex "bulges" in the front and rear crystals. It now occupies only 30% of its initial volume, ensuring a perfectly smooth profile.

Forged from pink gold or titanium, the 44mm-diameter case is water-resistant to an impressive 100 metres – more than enough for a splash in the pool – styled in tribute to the geometric Defy models of the Seventies.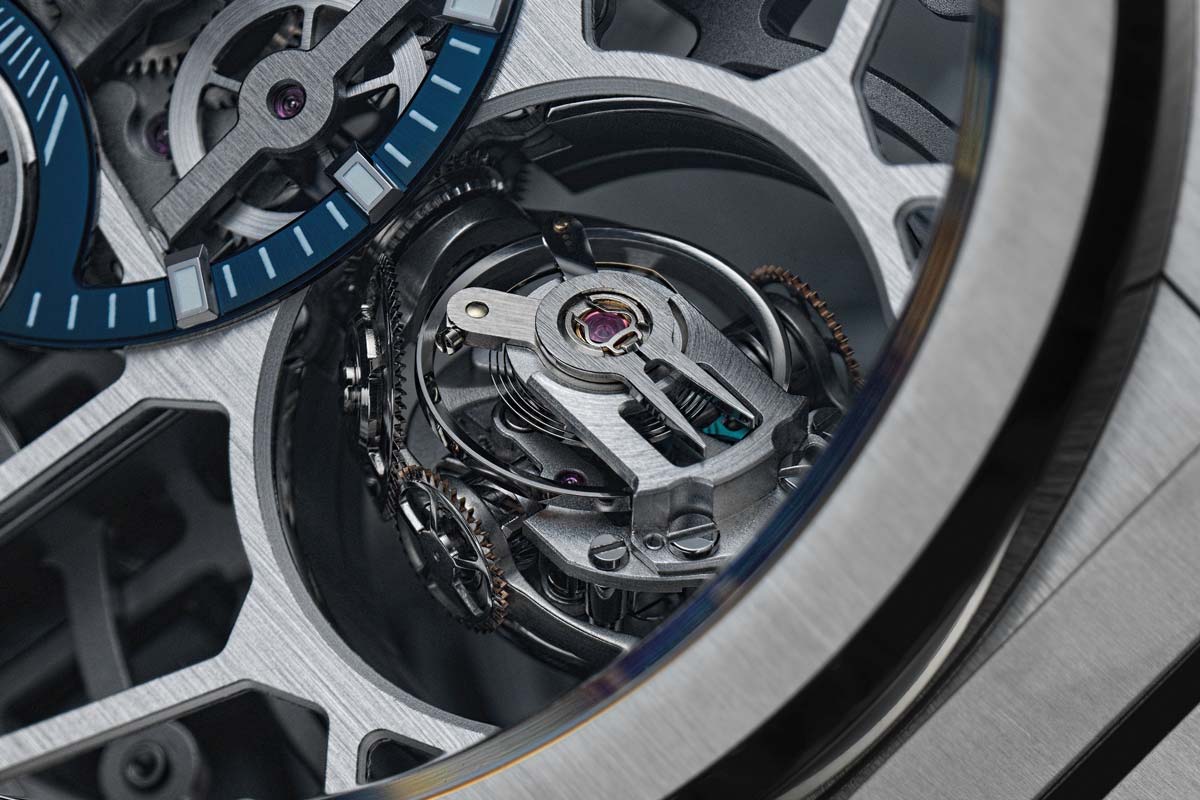 The Defy Zero G's signature "Gravity Control" gyroscopic module is an extraordinarily intricate assembly of 139 components, keeping the ticking balance assembly constantly horizontal, however your wrist is oriented.
The always-horizontal suspended arrangement of Zenith's Defy Zero G is a clever interpretation of the 18th and 19th century's marine chronometers. Before GPS, the precision of these timepieces was so crucial to a ship's navigation that they were adjusted precisely to a horizontal position, then suspended in "gimbals" in a mahogany case. However rough the seas, the timepiece remained flat.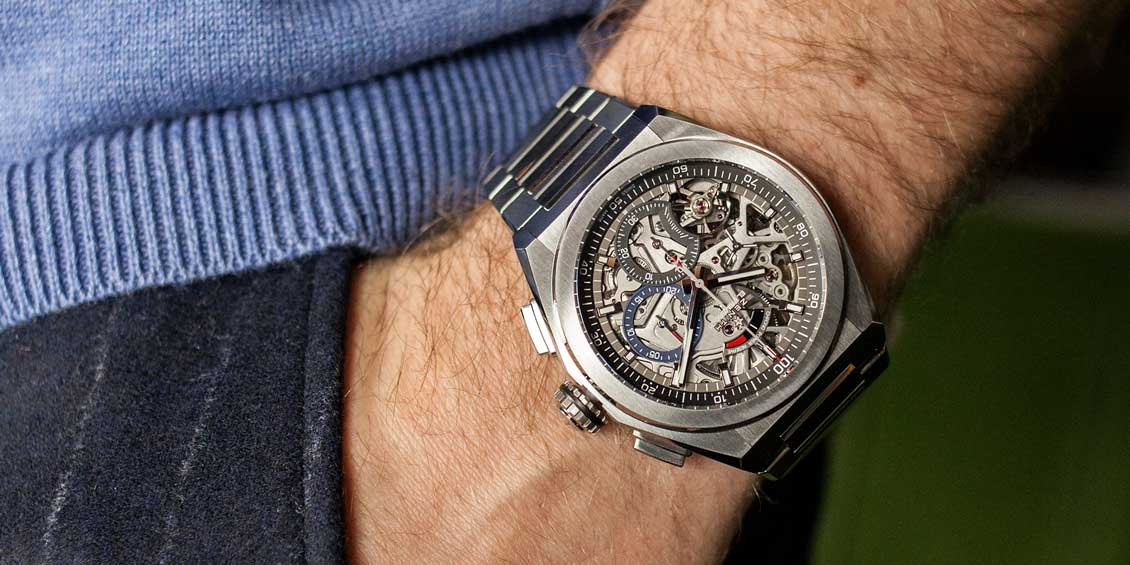 Time is becoming increasingly more precious these days. From juggling career progression and family commitments to making time for a social life, there's a lot for the modern-man to contend with on a day-to-day basis. At times it can seem like there aren't enough hours in the day, reminding us all that time is of the essence now more than ever. Master your time management with the Zenith Defy El Primero 21.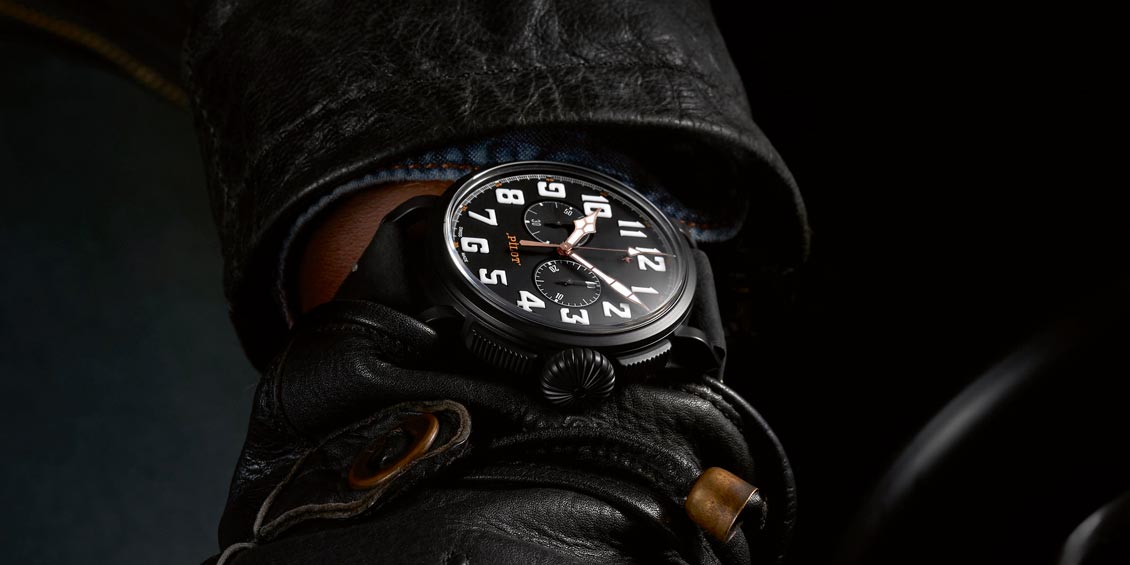 Zenith has long been a brand to impress and inspire. With its red guiding star, it has continued to push the boundaries of watchmaking since founder Georges Favre-Jacot revolutionised the world of Haute Horlogerie in 1865. He was the first to unite all aspects of watchmaking under one roof, creating the concept of a Manufacture.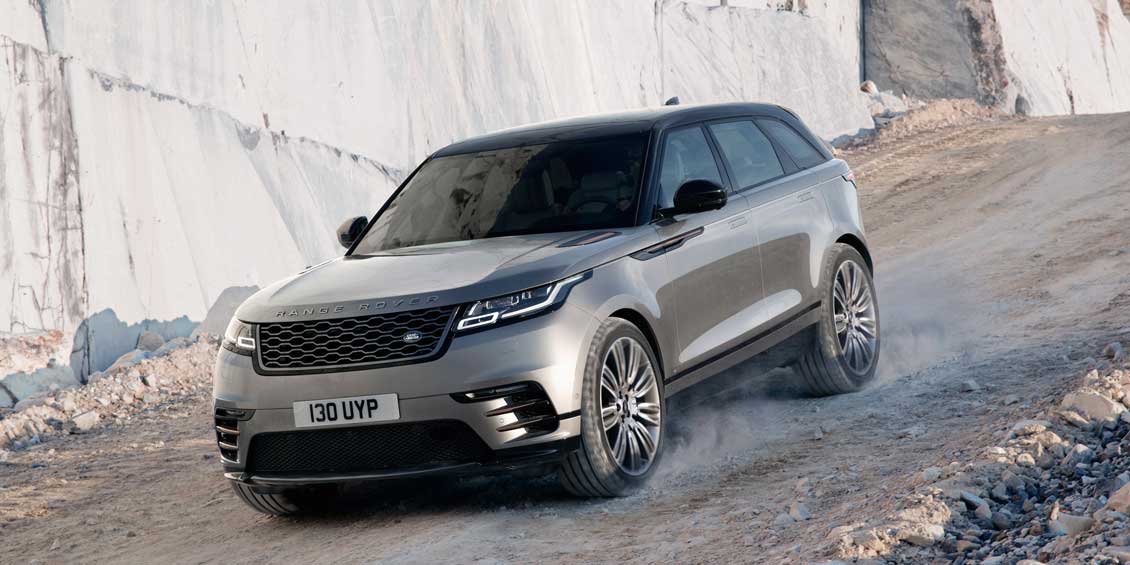 The return of an icon – Chris Chilton checks out the new Range Rover Velar and its partnership with Zenith's El Primero collection.