The Zenith El Primero is steeped in horological history.
However, while many may be familiar with the history of the El Primero they perhaps might not be quite as knowledgeable about the name Defy. The Defy was the original design that Zenith had around the time they moved into their manufacture in 1865 – it was actually spelt with an I back then and only changed to a y in 1969.
The collection continued into the 1990s, but it's now back and looking better than ever.
Zenith has been pretty clever about revamping this iconic design. The original El Primero was known for being the most precise series made chronograph movement.
It was a high beat, so it ticked at 36,000 vbh, five hertz, which means that the second hand jumped 10 times a second.
However, the brand has done with this timepiece is even more precise. It has two escapement mechanisms, one of them moves at 36,000 vph and the other one, which is used for the chronograph, moves at 360,000 vph, so 50 hertz and 100 jumps of the second hand per second hand. It does a whole leap of the dial every second meaning you can time to hundredths of a second.
They're then counted on the dial after 3 o'clock and your minutes are counted down at 6 o'clock and you've got running seconds over at 9 o'clock.
Interestingly you can also see the balance wheel going to stay over in the corner there
Zenith has also built on the legend of the El Primero with the new El Primero 21 movement. The 21 literally stands for 21st century and they've brought the principles that made the brand such a big deal into modern times.
The movement in this luxury watch requires a little bit more power to use the chronograph than the standard El Primero so there is a little power gauge specifically for the chronograph up at 12 o'clock that means it's actually more useable as you know how much power you have left, you know when you need to wind it up.
It is set within a 44mm case and what Zenith has done here is really clever as they've made it in 3 different appearances so there is one for every wrist.
This design boasts a titanium case with a solid silver dial but all three dials boast the same layout at the original El Primero with the same sort of sub dial layout.
Cleverly Zenith has avoided using the blue that is so strongly associated with the El Primero and kept it to a different finish that really reinforces that this is a watch that is going to create its own history.
The other two styles both have a fully skeletonised style which allow you to see a lot of detail through the front of the watch. There is a great amount of depth in there and good attention to detail from Zenith. These are available in two different case materials you've got titanium which is beautifully brushed and polished as well as ceramic so there is something for everyone.
It's amazing how different these two materials can make the watches look, however, all three are on black alligator straps with rubber on the inside and a folding clasp.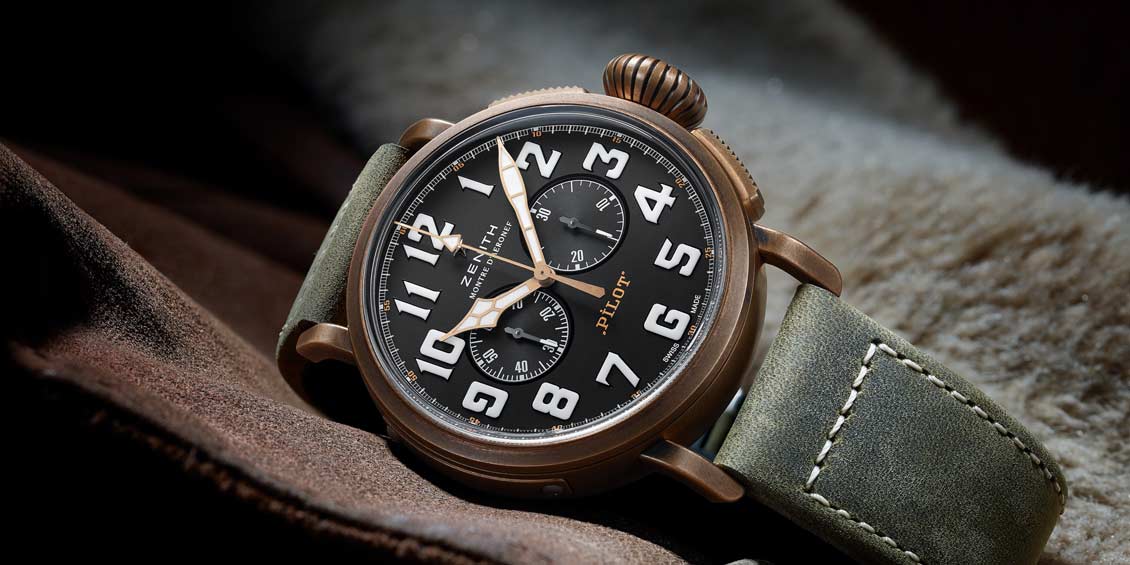 The definitive directory of what you should be wearing on your wrist right now. Words by Alex Doak.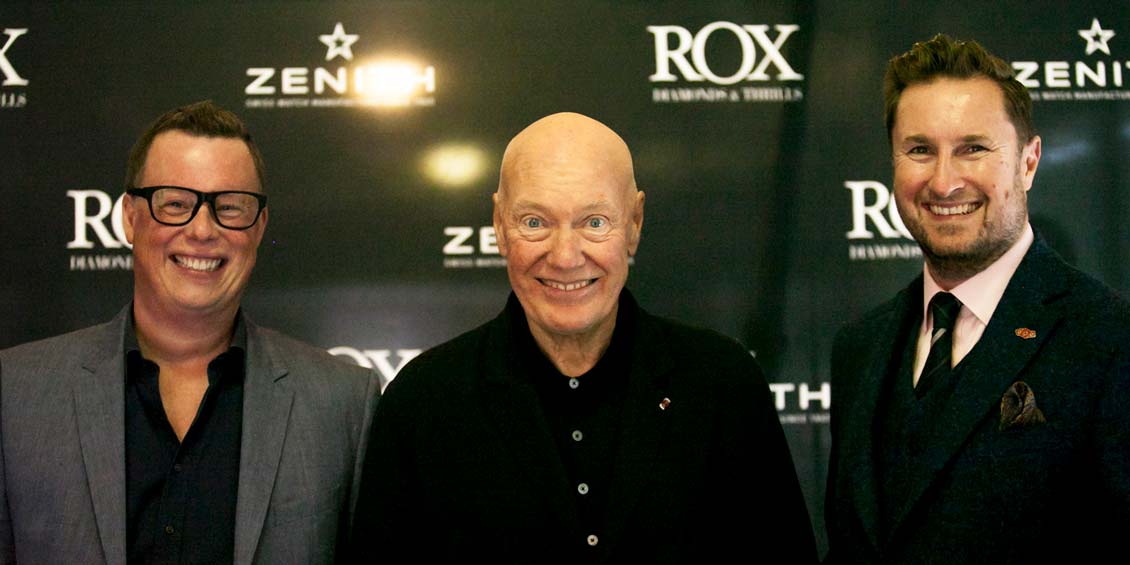 We were honoured to welcome the legendary Jean Claude Biver to our Argyll Arcade boutique for the official launch of Zenith in Scotland. The trip was Mr Biver's first visit to the nation and his first client facing event. Interviewed by respected Financial Times journalist the President of LVMH Watch & Jewellery Division spoke of his passion for creating truly timeless pieces, hailing his successful career as a gift.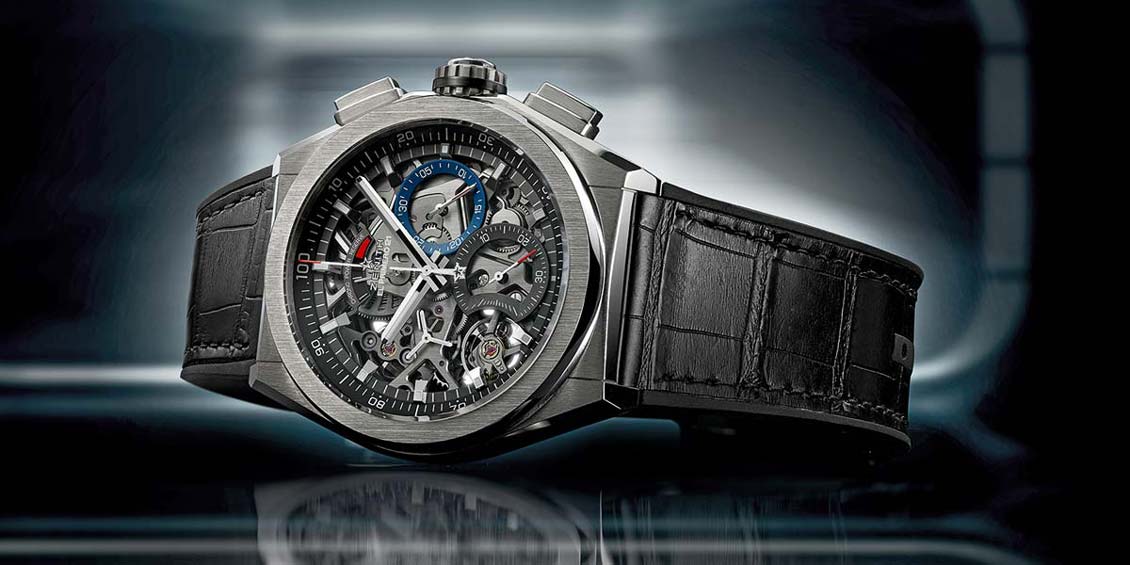 Since it was founded in 1865 by George Favre-Jacot Zenith has long been a brand to push boundaries. It revolutionised watch production by uniting all watchmaking professions under one roof to create a Manufacture and has been taking bold strides to the future ever since.