MECHANICS TO THE MAX
27th January 2022
The wind-up watch is becoming the essence of anti-obsolescence: life-proof, future-proof and engineered to F1-levels of zero compromise. Words by Alex Doak.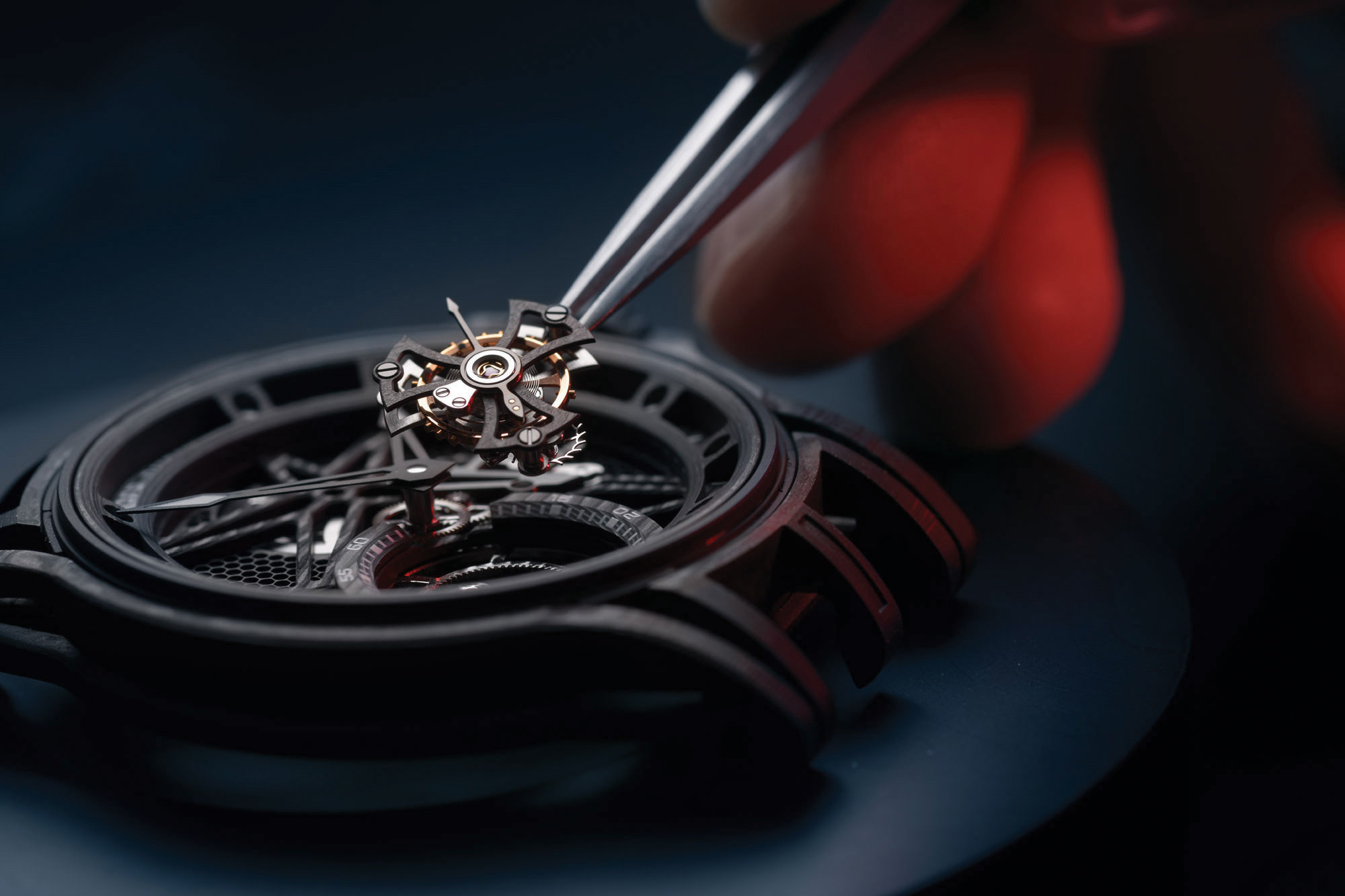 Twenty years ago, one Nicolas Hayek Sr – architect of Switzerland's recovery from the Seventies' 'Quartz Crisis' and captain of the merged 'Swatch Group' brands – announced that Swatch could no longer be treated as a 'supermarket' by brands wanting to buy mechanical movements for instant 'Swiss Made' status. Despite the inevitable uproar over abuse of its monopoly status, Dr Hayek did, ultimately have a point: technological stagnation was nigh, and Switzerland's reinvented 'luxury watch' industry couldn't afford to be caught napping by the 'next quartz', while resting on marketing-forward laurels.
Posthumously, and many court rulings later, it seems Hayek finally got what he wanted. From Baume & Mercier's 'Baumatic' powerhouse of 2018, developed entirely in-house for a 'weekend proof' five-day energy reserve plus resistance to every one of your smart devices' rare-earth magnets, all the way up to Chopard's establishment of Fleurier Ebauches – an entire factory forging 'base movements' in finer fashion than ever – a 'better' mechanical watch is what Switzerland now knows it needs to stay relevant.
Add this renewed spirit of innovation to the fact that, unlike smartwatches, a mechanical watch is an open-source, eternally reparable object, made in carbon-neutral factories perpetuating a UNESCO-recognised heritage, you're no longer investing in luxury for the sake of it – you're investing in passion, sustainability and legacy.
Let's don our loupes and see what the boys in the lab have been up to…
GRANDMASTER SPLASH
Tudor's diving legend gets the ultra-antimagnetic QC
Despite the stealth, utility-belt aesthetic, this 200-metre diving watch isn't a buy into gadgetry for the sake of it. Instead, it represents nothing short of everywhere the high-end mechanical wristwatch should be going right now, having reinvented itself as an 'investment' post-Quartz Crisis and now following through with the sort of innovation that established Switzerland's finest as the finest from the outset.
So, 'weekend-proof' it is, thanks not only to a ceramic case that squares up to the most errant of garage doors, but also the 70-hour punch packed by its 'MT5602-1U' mechanics ticking inside. That suffixed 'U' indicates genuine Bat-worthiness, as the most evil electromagnetic laser in Gotham wouldn't flinch its chronometer-certified precision.
That 'U' is graphic wordplay for a magnet – 15,000 Gauss' worth of antimagnetism in fact, meaning you needn't remove your watch before undergoing an MRI scan. If that sounds familiar, then you're not mistaken: a full seven years on from Omega watches' collaboration with the Swiss Federal Institute of Metrology, or 'METAS', Tudor is only the second watch brand to finally take advantage of the bulletproof consumer confidence afforded by their 'Master Chronometer' testing and certification programme.
And the list goes on: as of January this year, Tudor are dishing out a five year warranty (the usual is two) and advising a 10-year service interval where the received wisdom for a mechanical watch is five at best. Even Bruce Wayne had to rest occasionally; this is just relentless.
TUDOR watches are available online and at ROX Newcastle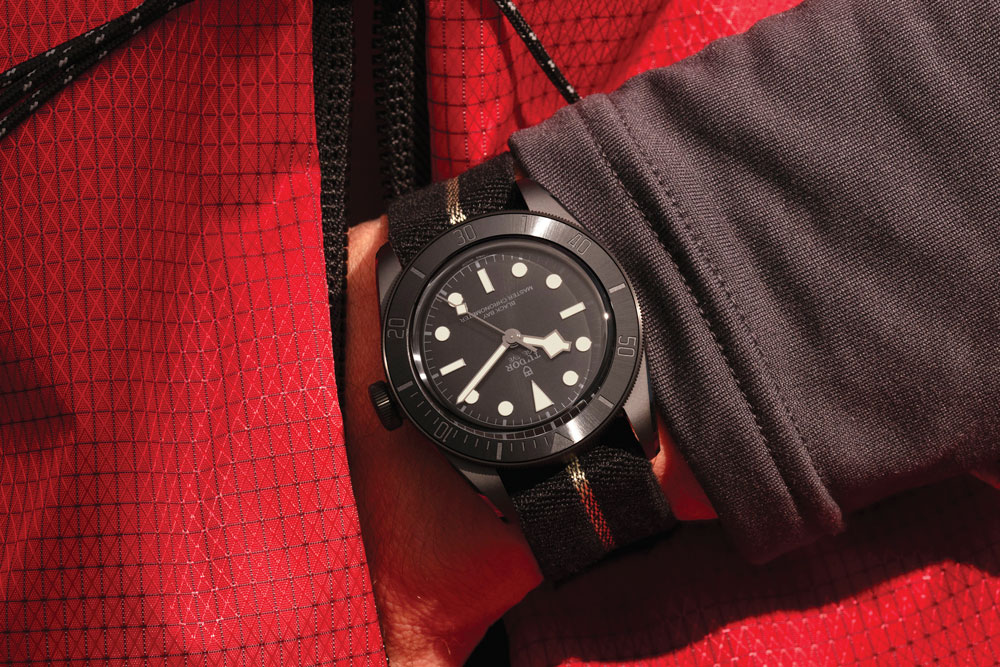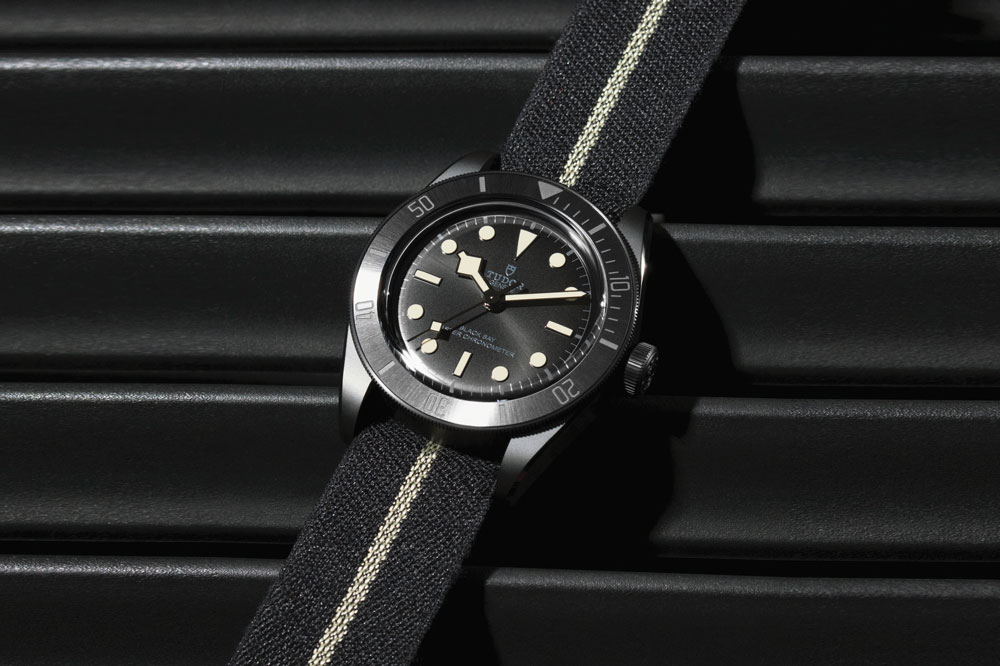 LOOK AFTER YOU LEAP
Record-breaking super-slimmer Bulgari is keeping a tighter schedule than ever.
Bulgari's Magnificent Seventh is nothing less than the thinnest-ever 'perpetual calendar' – that tortuously convoluted and error-prone added function, keeping the date perfectly, regardless of February or even leap years (except, admittedly, come March 1st 2100 when we skip February 29th, to rectify the Gregorians' crude calculations and the Moon in general).
Not content with having conceived THE 21st-century design icon in wristwatch form, those boffins at the Roman jeweller's Swiss outpost have gone on to frame nigh-on every 'complication' within the Octo Finissimo's wafer-thin ziggurat: tourbillon, automatic, minute repeater, chronograph… and now this. Honing all 408 components into just 2.75mm of metallic sandwich is no mean feat, especially when the calendar mechanism operates as a 'module' piggybacking the base movement just below the dial. The circumferential winding rotor helps, but mostly it's down to engineering an infinitessimal 3D jigsaw, in cahoots with deceptively economical dial layout.
Bulgari watches are available online and at ROX Glasgow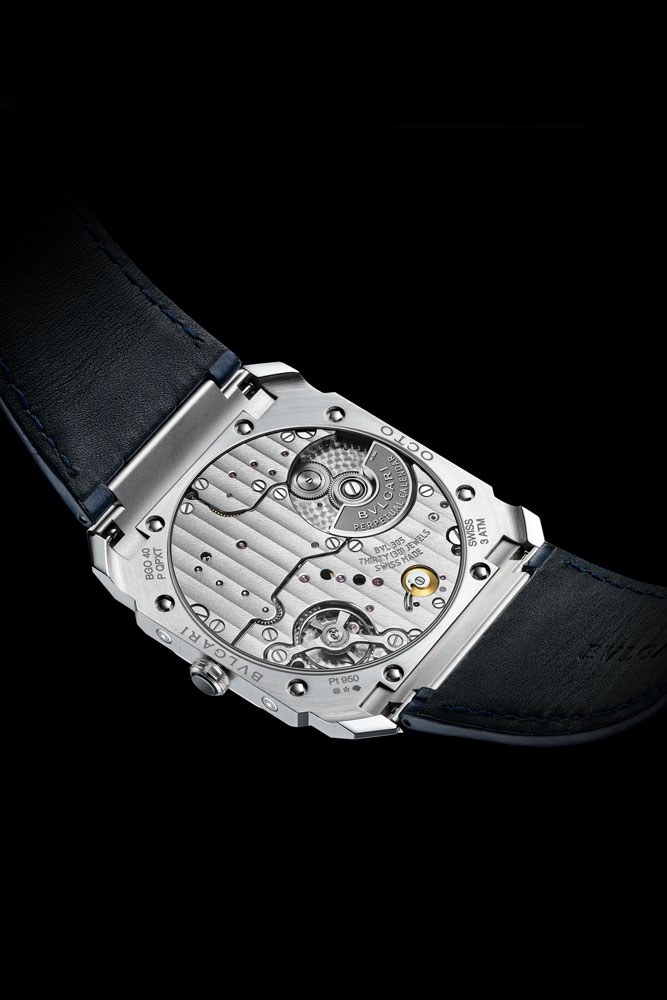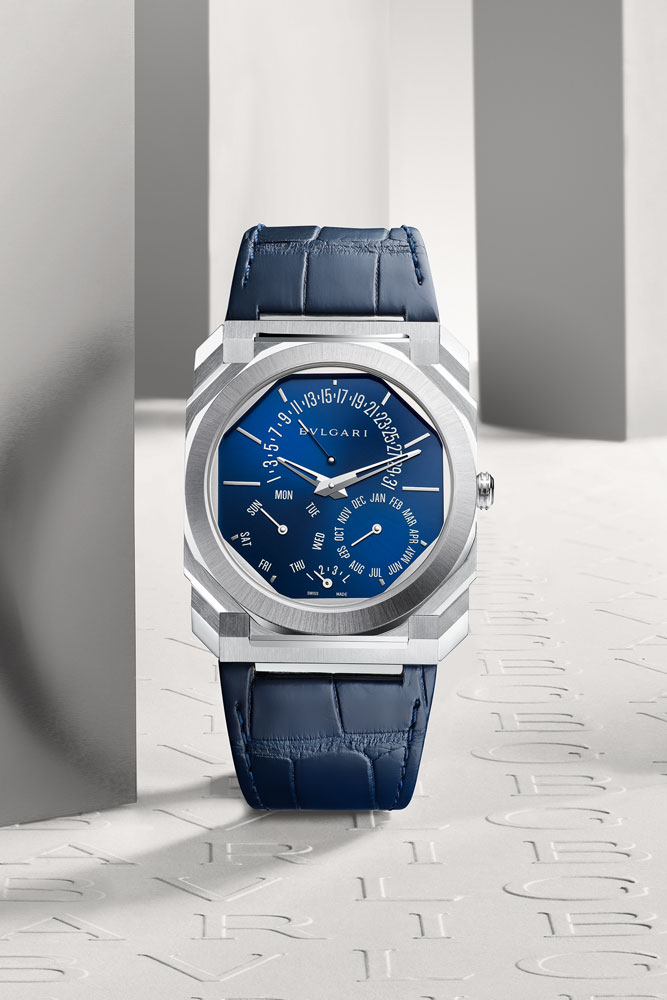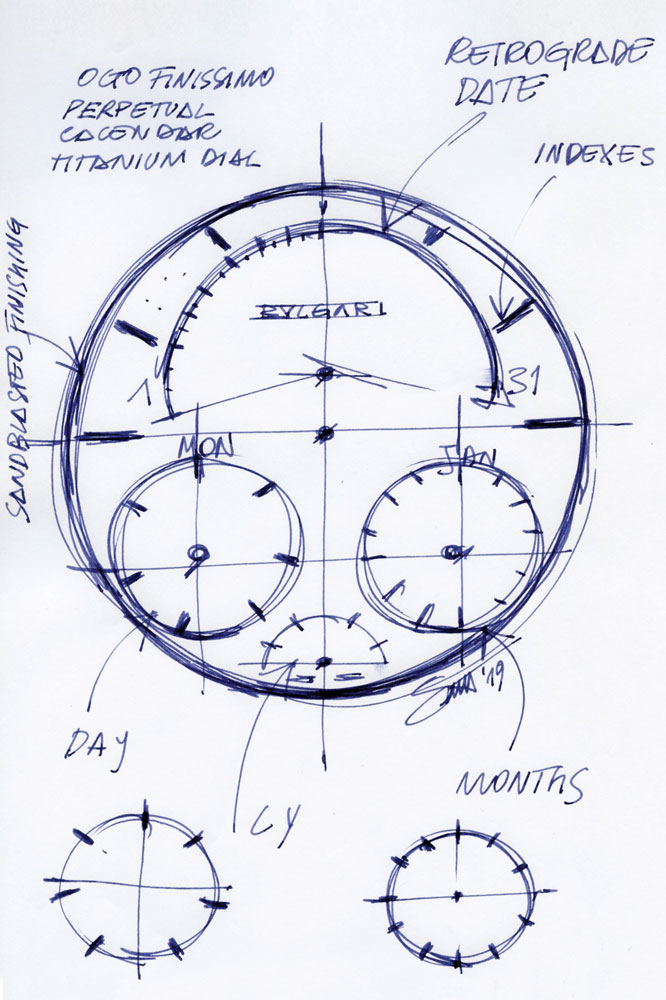 SLIGHT OF HANDS
A TAG Heuer for £14,350 that isn't hewn from gold or studded with diamonds? Sounds particularly keen for Switzerland's premier purveyor of affordable sports timekeeping. But when you realise it comes fitted with a 'tourbillon' carriage, tumbling the escapement 360º every minute, usually commanding a £50,000-plus price tag and requisite adoration from the old school (Abraham-Louis Breguet's friction-reducing solution of 1801 being in the business of bestowing black-belt status for today's horological hardcore), the question turns from 'huh?' to 'how in God's name?'
Or, if you're cut from even purer horological cloth, 'how dare they?'
The fact that Jaeger-LeCoultre dared to launch a £25,000 tourbillon 15 years ago, before industry-wide outcry and a swift volte-face to nearer £50,000 says everything you need to know about how sensitive the Swiss industry can be about its perceived value and horological mystique. So how has TAG managed it?
Simply put, industry maven and past CEO, Jean-Claude Biver shaved the books more daringly than most would, placing all his trust in TAG's flawless execution and charismatic sell-through. A sacrificial revenue stream perhaps, as well as a clever conversation-piece campaign… But throw in chronometer precision, as embodied by this year's Carrera limited edition, in combination with the brand's copper-bottomed motorsport pedigree, and you have a bona fide podium-place underdog. All born of defiance entirely in keeping with TAG Heuer's historic slogan "Don't crack under pressure."
TAG Heuer watches are available online and at ROX Newcastle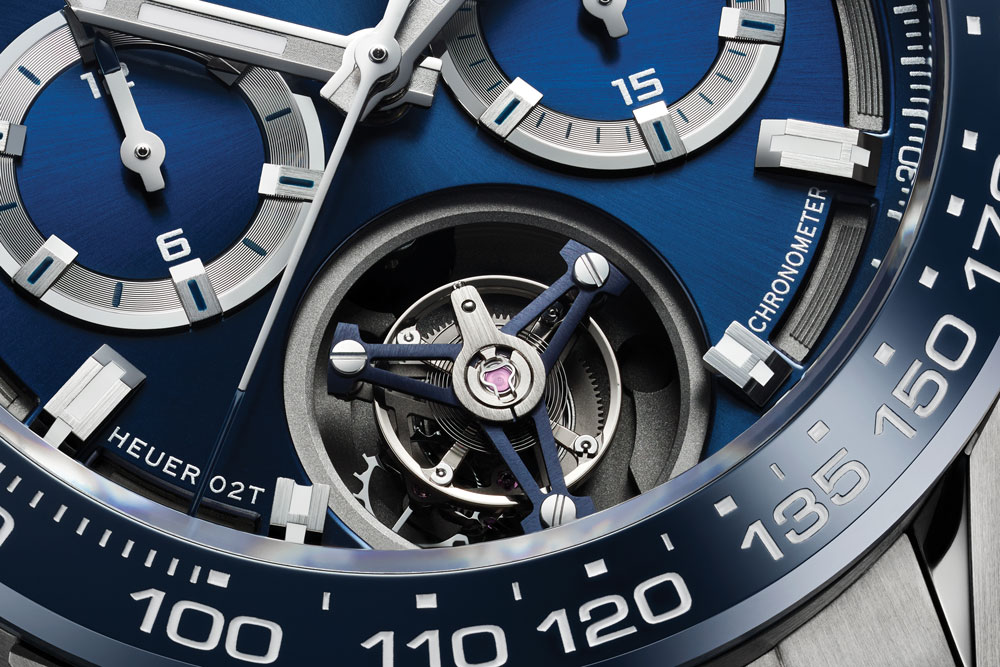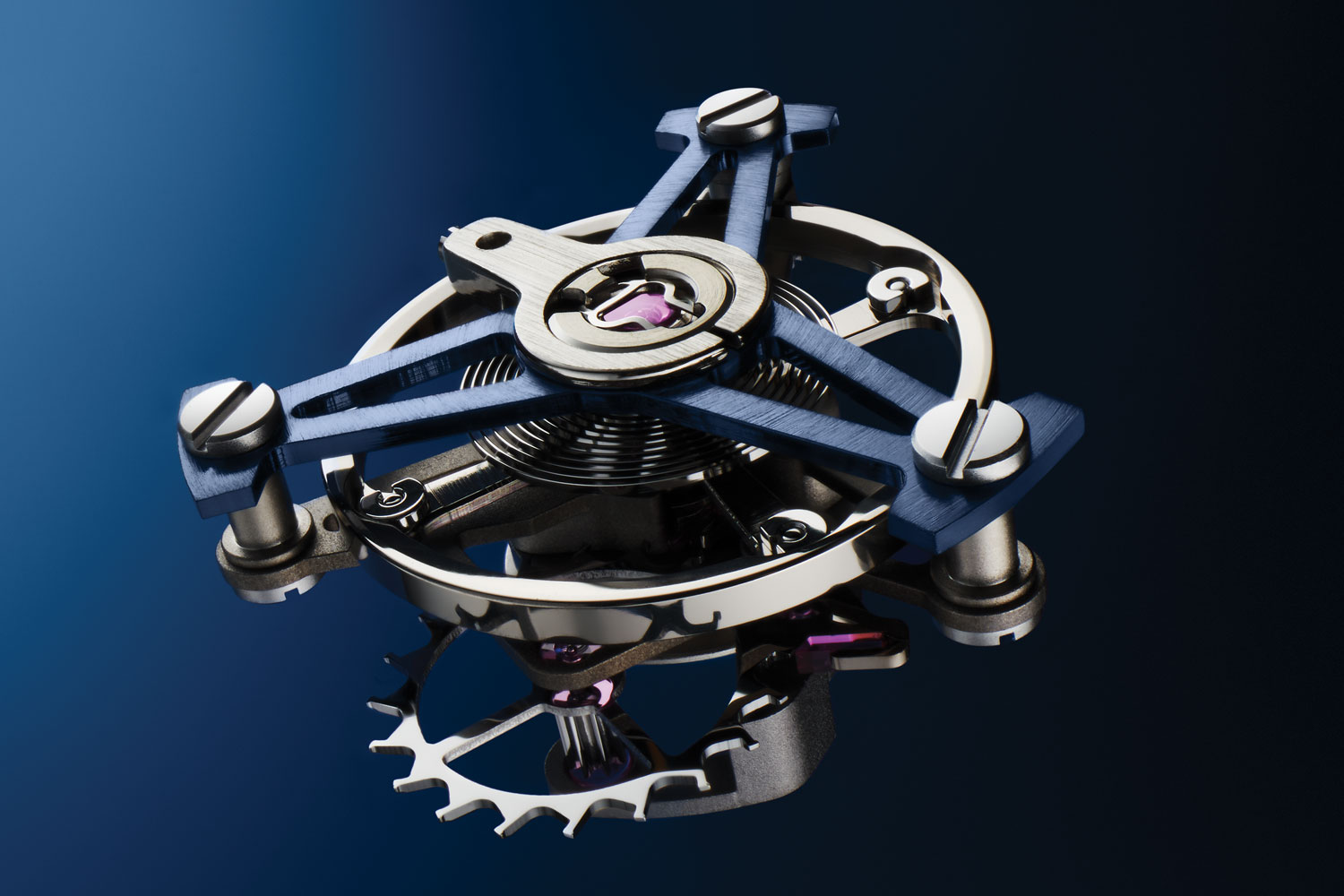 BULL IN A FINER SHOP
'Hyperhorology' is a term that could only be applied to Geneva's enfant terrible of haute-de-gamme watchmaking; one look at the high-octane, skeletal micro-machines of Roger Dubuis and it's no surprise their automotive partner is Sant'Agata's Raging Bull, Lamborghini. This year however, the performance engineering defers to the bodyshop, for a tune-up that goes far beyond go-faster stripes.
Mr Roger Dubuis only started his eponymous brand in 1995 – a blip to most other top-flight Swiss maisons, but, untethered by heritage, ample space in the meantime to evolve Patek Philippe's incumbent maestro's knowledge on its head. Occupying a state-of-the-art manufacture on the edges of Geneva, the worlds of King Arthur, steampunk and glam-noir enjoy brazen collision, all the while conforming to the Poinçon de Genève's strict standards of top-flight craftsmanship.
"If we were a fashion brand," flamboyant creative director Alvaro Maggini likes to say, in full knowledge of Switzerland's old guard, "we would be Alexander McQueen."
Roger Dubuis watches are available online and at ROX Glasgow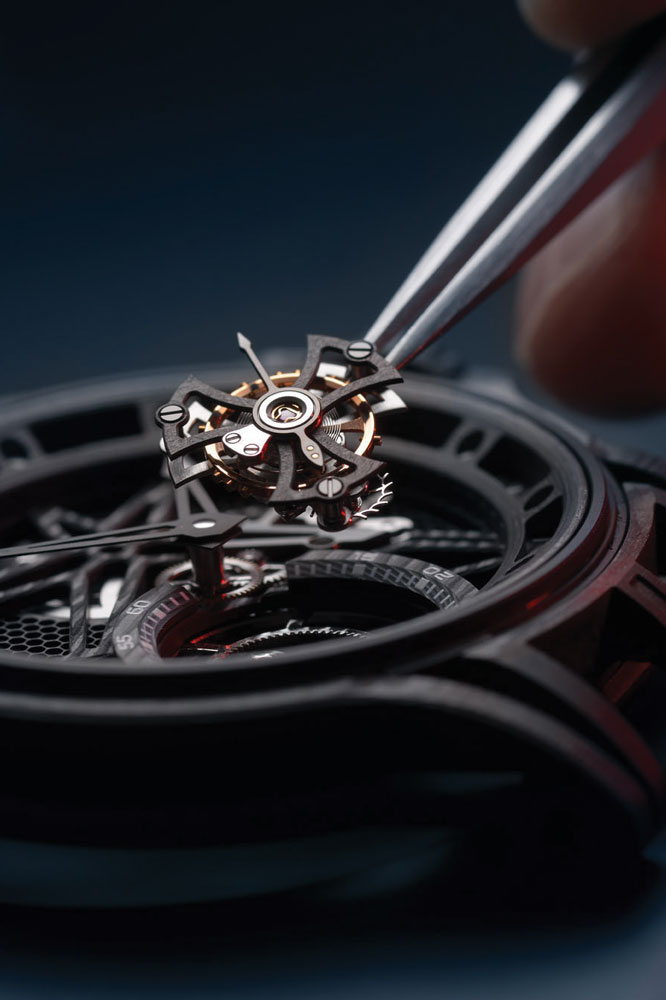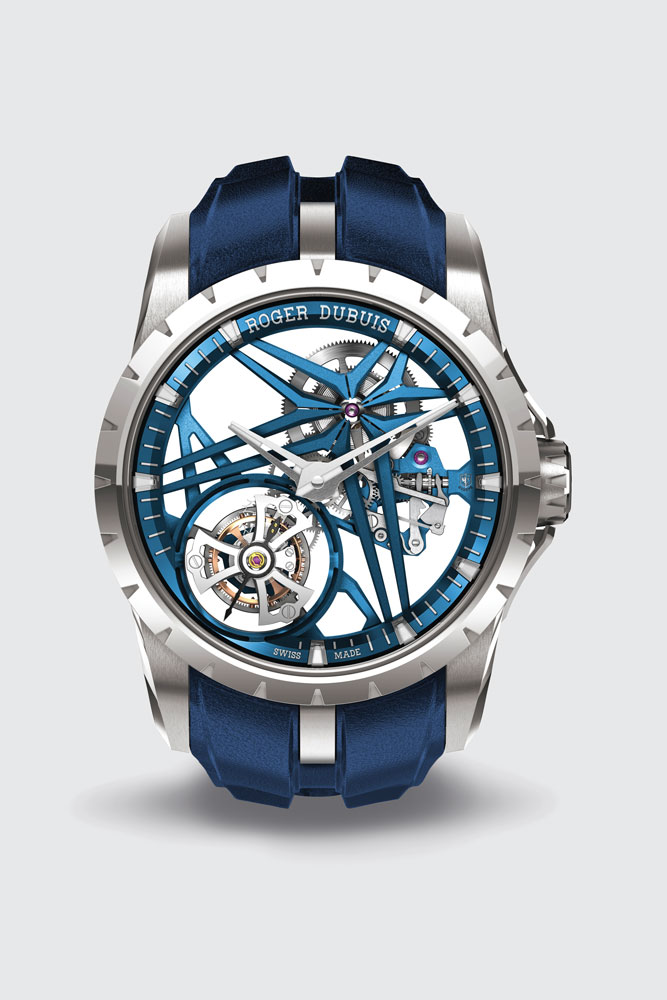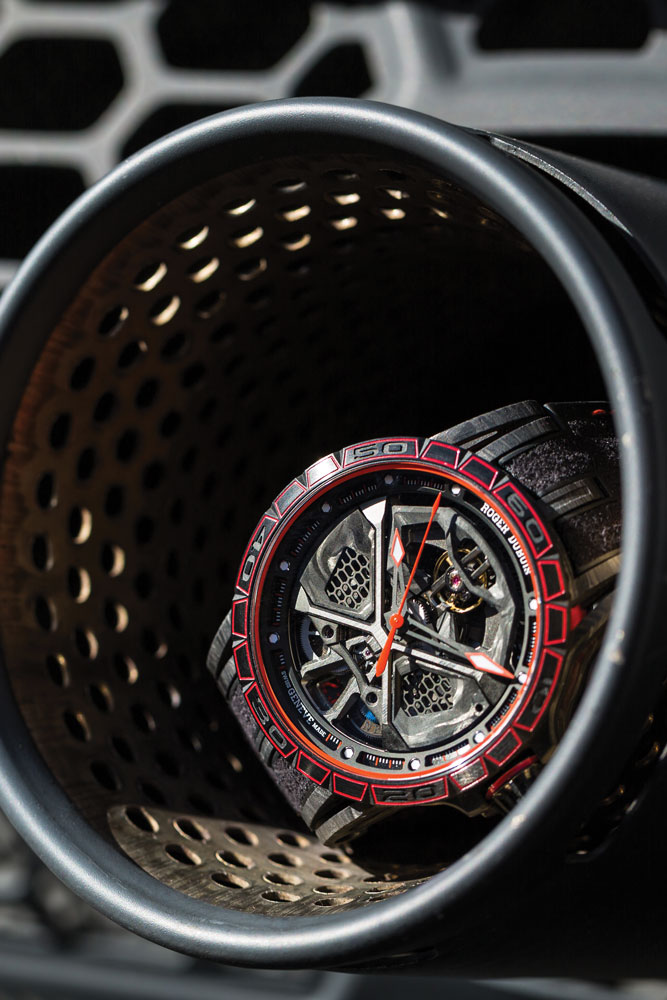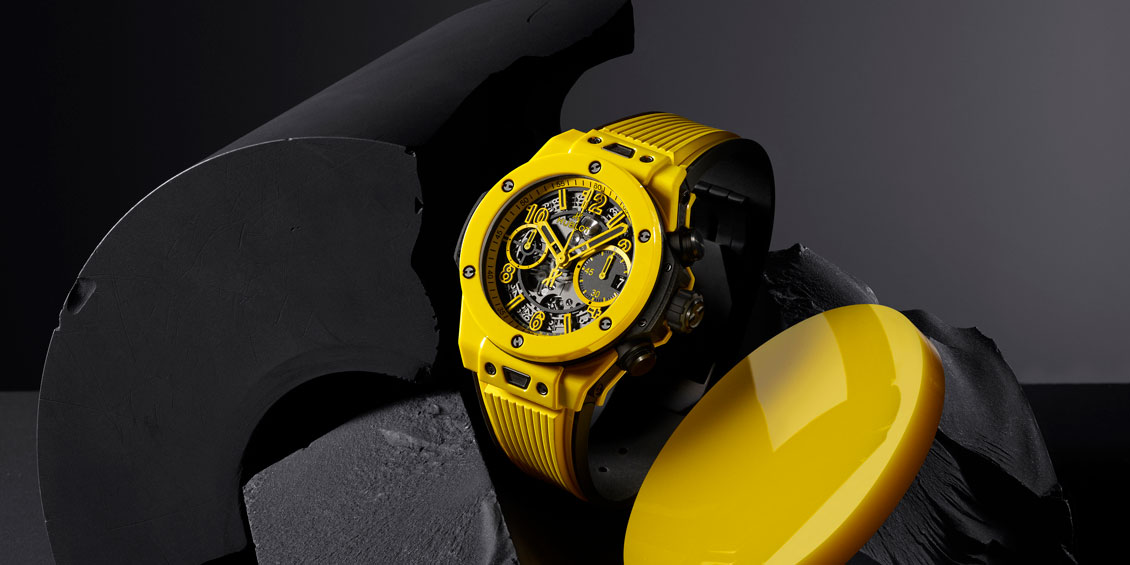 Dive into the world of luxury watches and discover Alex's Doak's definitive buying guide for right now.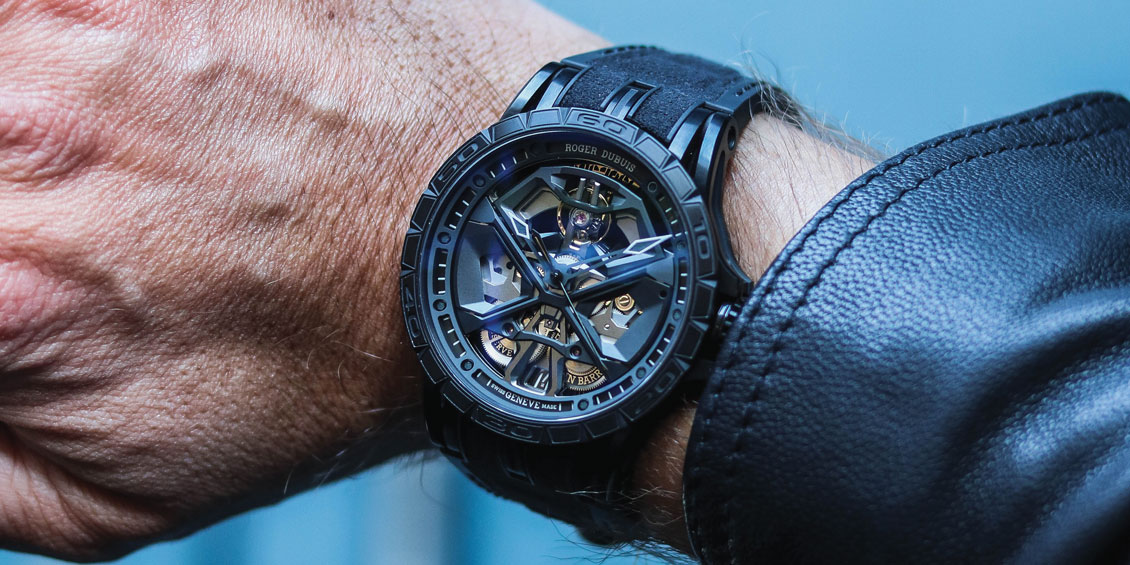 Marvel at centuries of craftsmanship, passed through the generations, through open-worked dials. Seeing is believing.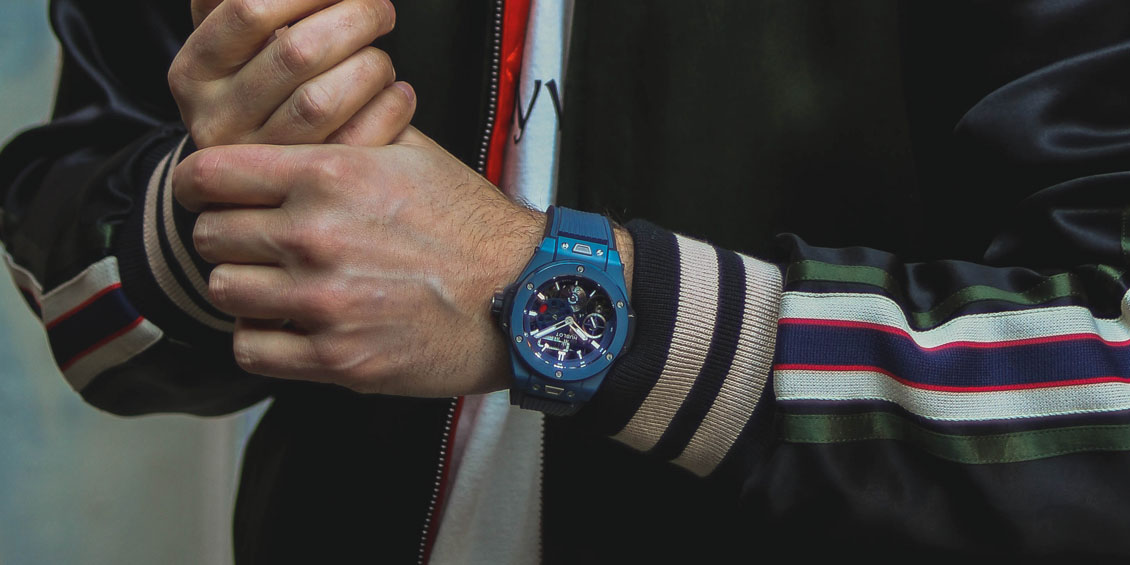 Non-metallic cases are part of a bold and brilliant watch evolution, and the truth is that ceramic materials have become permanent fixtures in the horological world.