AW20 TIME TO SHINE
12th July 2021
Our edit of standout out timepieces ticks all the boxes. From sports luxe superstars to timeless hero pieces. As ever Laura McCreadie Doak has her finger on the pulse of what's hot for the new season.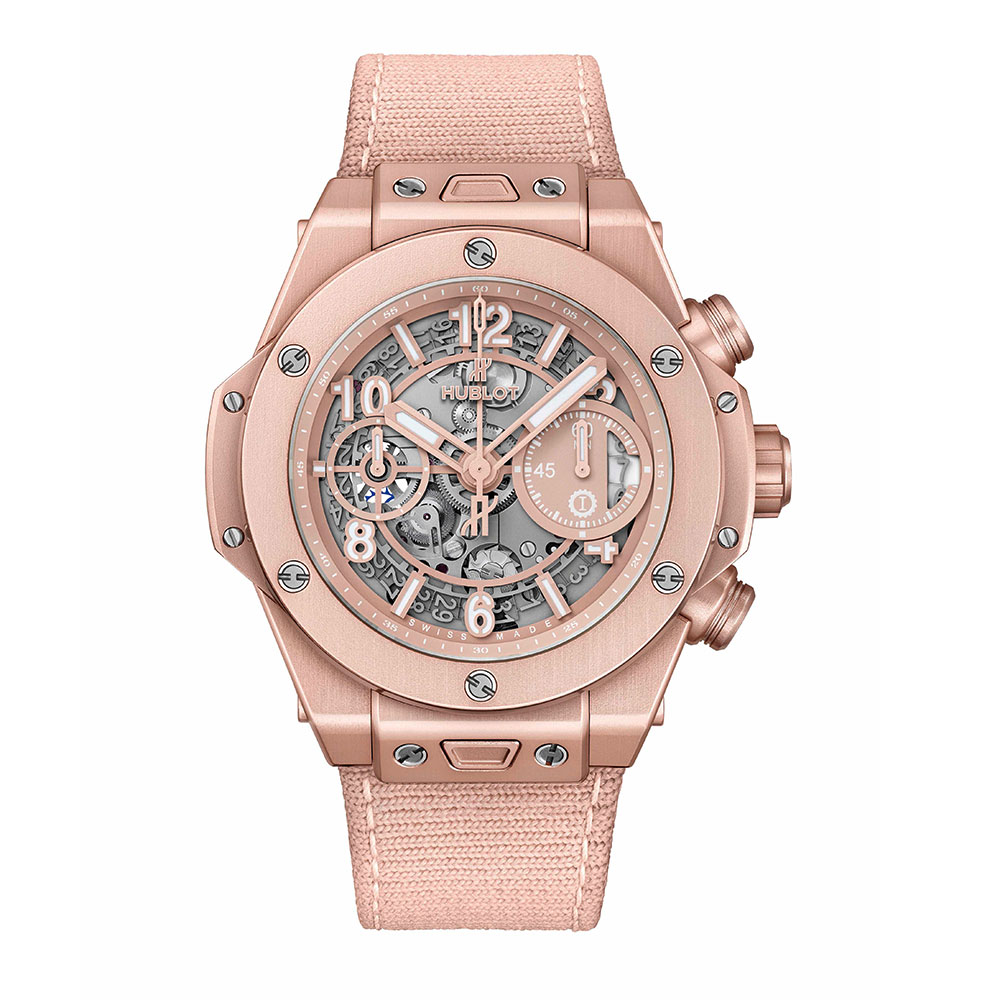 Hublot's collaborations with former-Fiat wild-child Lapo Elkann has yielded some interesting watches including ones with tweed straps and dials and ones with teak bezels. By comparison, the Hublot Millennial Pink seems quite staid, however it is its message that is revolutionary. Made in collaboration with Elkann's Garage Italia, this is a gender-neutral watch. Elkann has said that he wanted to create something that represented a positive change, an idea of inclusivity and by launching a watch in a colour that can't quite be pigeonholed, he and Hublot has done just that. Buy for yourself but expect it to be stolen by your other half.
75182 | £17,300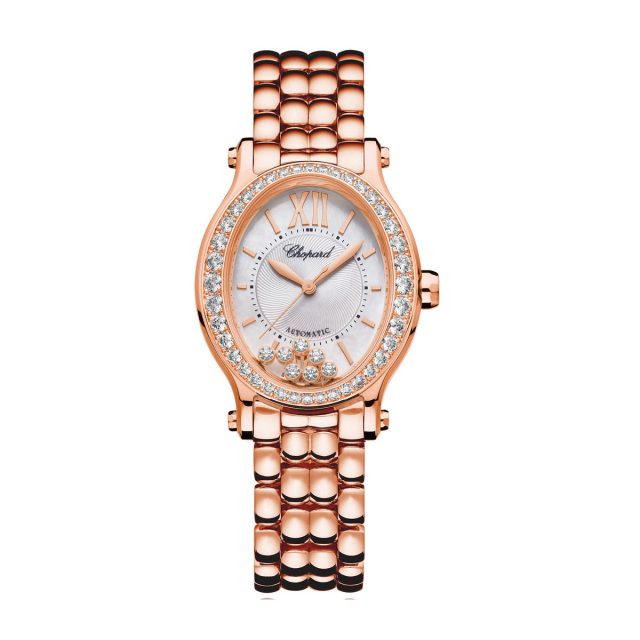 There is something incredibly joyful about a Chopard Happy Sport. It's all about the way the dancing diamonds, which were so revolutionary when artistic director and co-president Caroline Scheufele designed them nearly 30 years ago, skitter and sparkle across the dial. Here they are given an extra shot of glamour thanks to the diamond-set bezel and warmly luxuriant rose-gold case and bracelet. It's even powered by Chopard's own in-house automatic calibre, so you don't have to compromise between looks and technical prowess.
75981 | £28,900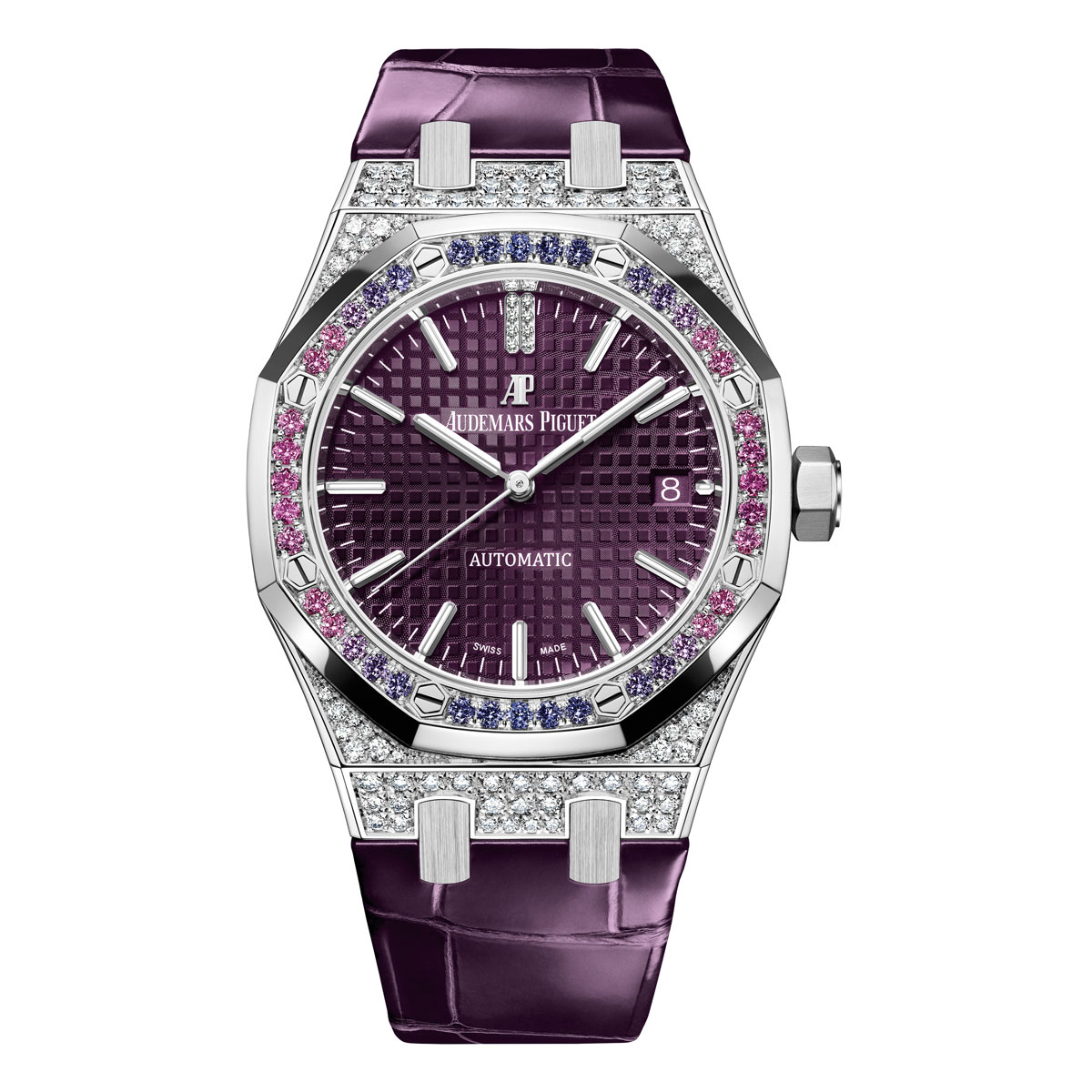 First blue, then green, now the watch colour du jour appears to be purple. And this Audemars Piguet version of the Royal Oak is making a strong case for it. As is usual, when this Le-Brassus legend decides to bring the bling, it doesn't hold back. The bezel here is set with gradated pink and blue brilliant-cut sapphires, while diamonds adorn the rest of the case. Audemars Piguet's signature Grand Tapisserie dial is now in purple, which is complemented by an alligator strap in the same shade. For some it might be a little "Prince and the New Power Generation" but if Mr Rogers Nelson embraced the purple, so should you.
75980 | £49,700
This fabulous addition to the Zenith Defy canon is the horological equivalent of Rooney Mara – urban, sophisticated, a little bit quirky, with a definite "Converse with your Oscar frock" vibe. Yes, it's a steel watch with diamonds but it's so much more. There's gradated blue dial that mimics the change in shades of a night sky, complete with a scatter of diamond stars. You buy it with three different strap options, all of which transform the watch's personality and it has a bona-fide iconic movement inside – the Elite. Brains, beauty and a change of outfit, could you ask for anything more?
74948 | £9,000
Roger Dubuis is known for making absolutely insane men's watches; the sort of technical marvels where four balances whir away dialside or tourbillons fly caught in skeleton movements that look like spider's webs. However, it also makes gorgeous decadent women's watches under its Velvet collection. The 2020 version is particularly special. For the first time, it has an aventurine dial – a rich, shimmery form of quartz that looks like a midnight sky. There are diamonds everywhere – in the centre of the dial, around the bezel and on the lugs. It's not a toy; it's a statement.
75731 | £52,500
Tudor doesn't just make manly watches. Its Black Bay has been turned into a 32mm bi-colour beauty for women wanting something more delicate on the wrist. There have been no compromises however, being powered by rocksolid mechanics, designed with the 'snowflake' hand of Tudor's classic Sixties diver, and you can indeed go diving with it, should you want to show the fishes a little glamour. Its fearless blend of gold and steel is brimming with the energy of brand ambassador, Lady Gaga and who wouldn't want a piece of that on their wrist?
72978 | £2,990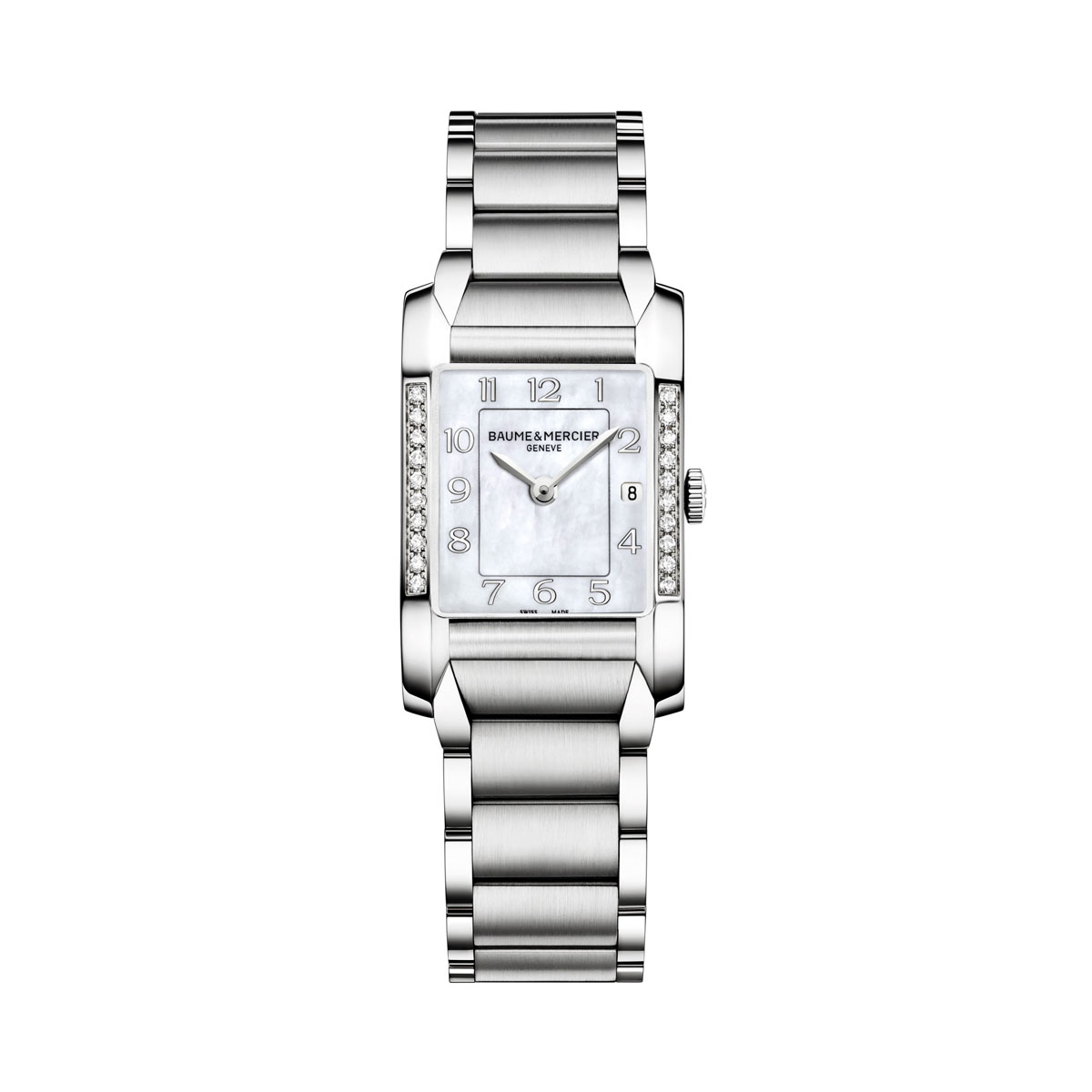 It seems crazy to think that only as far back as the 1990s, putting steel with diamonds was considered controversial. A mere thirty years later and it is one of the most popular women's watch combinations thanks its day-to-night vibe. This version, from Baume & Mercier's perennially popular Hamptons collection has precisely that aura of relaxed glamour, which makes this mix of precious diamonds and pedestrian metal so sought-after. The elongated, rectangular dial adds an extra elegance, while the soft glow of the mother-of-pearl dial is perfect for sundowners on your deck. In your Hamptons getaway, obviously.
75984 | £3,600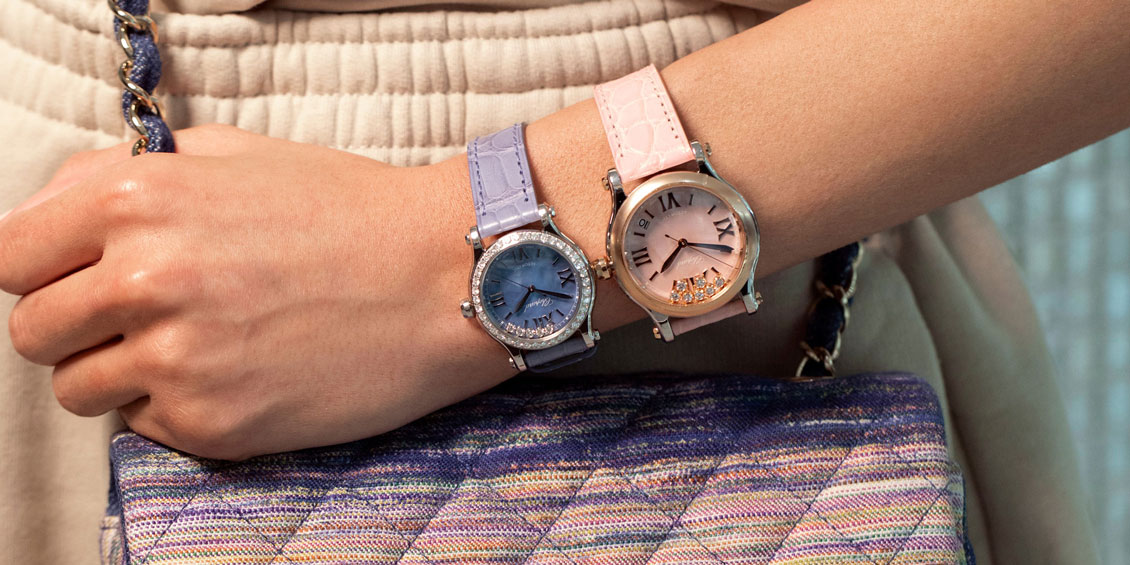 Take the lead from the fashion world and team high fashion looks with powerful watches that are the ultimate accessory.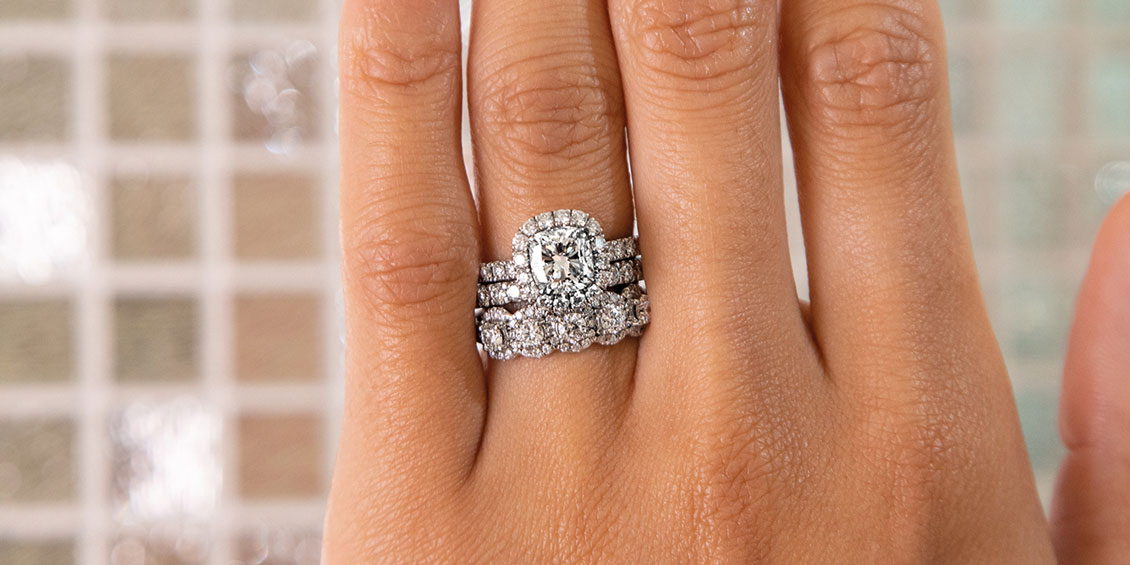 What could feel more decadent right now than a little exaggerated elegance that's guaranteed to boost your mood.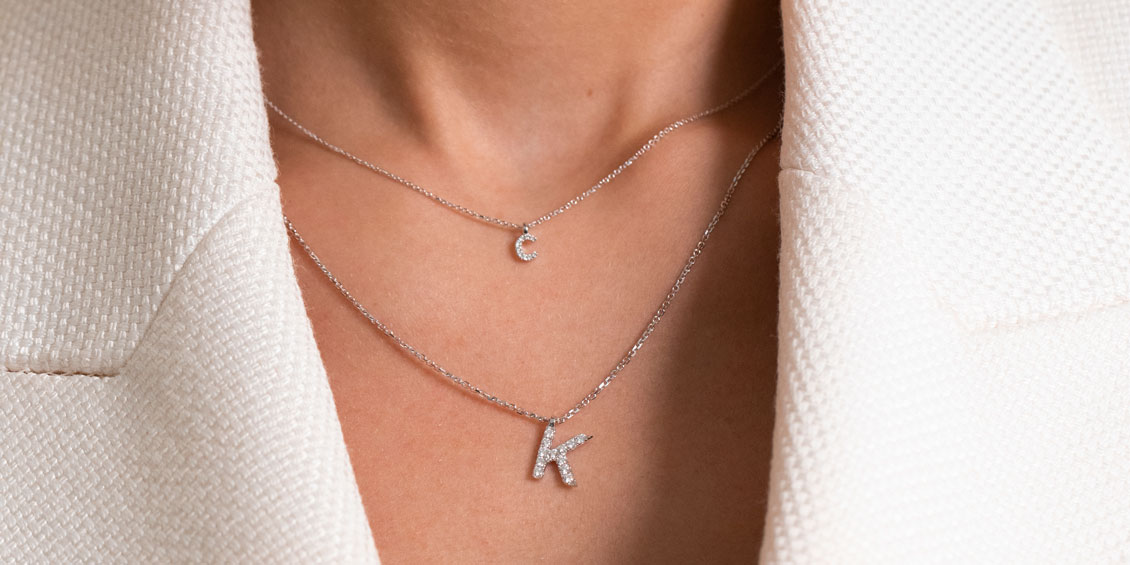 It's an age old style rule, accessories make the outfit! And stacking jewellery is most definitely having a big moment right now.