SUPER MARINER
24th May 2023
How Tudor's Pelagos sets Rolex's plucky stablemate apart as every man's watch to dive for. Words by Alex Doak.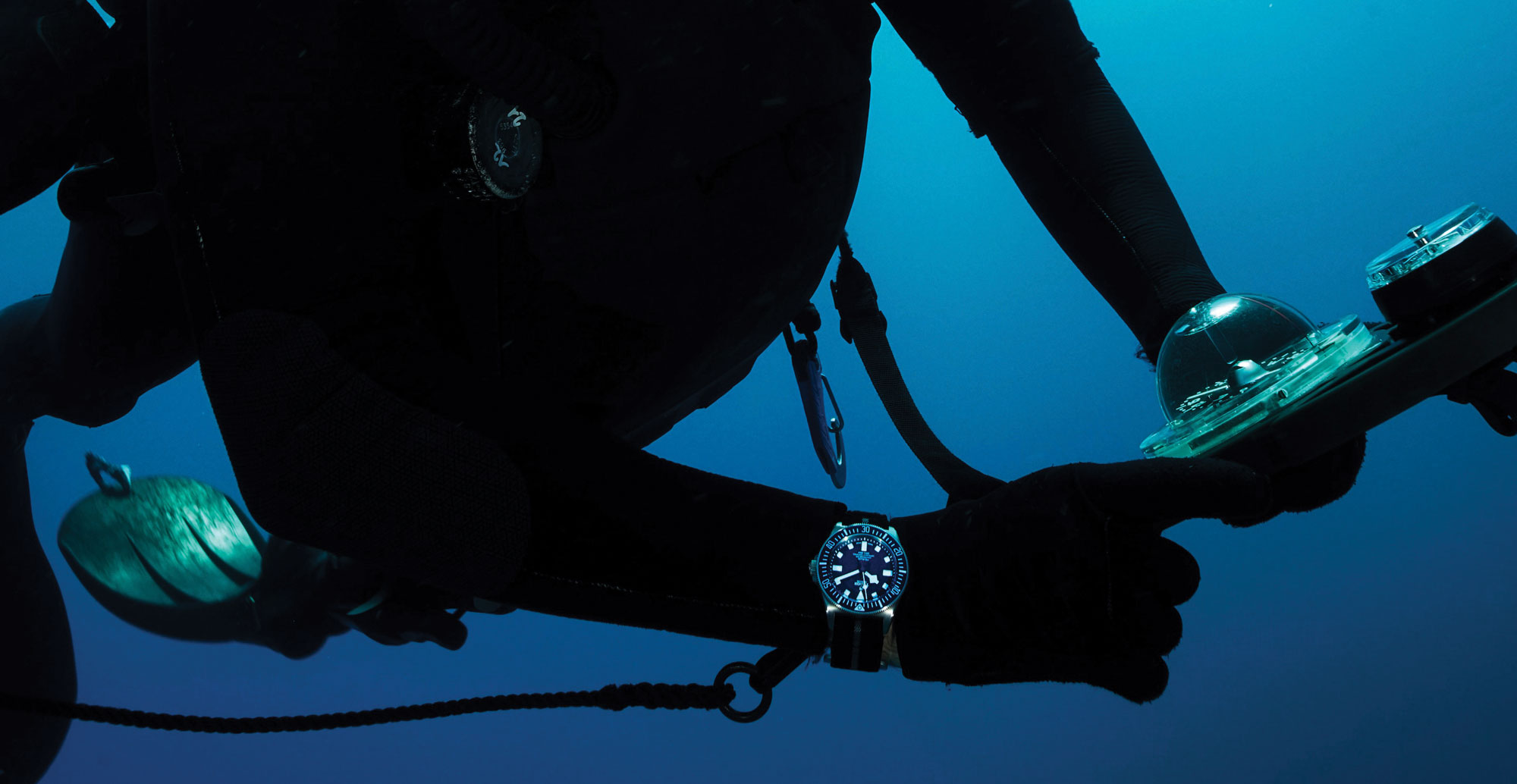 A watch is the last thing I put on when I am getting dressed for the day and it has to match my look," revealed a certain David Beckham, making a surprise appearance at the July launch of Tudor's Ranger watch, in east London's Tobacco Dock (see box, overleaf).
"Pelagos is my favourite watch whether I am going to the gym, doing the school run or a date night," he disclosed, seemingly contrary to the subject of the gathering. "My Pelagos works with everything."
As a self-confessed watch lover (and, yes, official Tudor ambassador) the legendary ex-England right winger can be trusted on this. And he has a point: the Pelagos really is – like the best international footballers – your go-to all-rounder. Now even more versatile, thanks to a new 39mm-diameter model, which straddles both sexes and all sleeve lengths with even less effort.
The Heritage Black Bay has been the blue-eyed posterboy for Tudor's latter-day renaissance, since stepping from the shadow of the Rolex mothership and establishing full autonomy, in-house movement and all. But what if you want something boxfresh and future-facing, when all of the BB's design cues are drawn from a back catalogue of Tudor diving watches going by the name of 'Submariner'?
Sound familiar? Of course it does. Switzerland's modern-era genius Hans Wilsdorf founded his Tudor label in 1946, forty years after launching Rolex in London. Named after the colourful English historical period (Wilsdorf was a self-confessed Anglophile) Tudor was built on the promise of, "a watch that our agents could sell at a more modest price, that would attain the standards of dependability for which Rolex is famous."
By the mid-Fifties, he had launched in parallel to Rolex's immortal, James Bond-endorsed Submariner the Tudor equivalent, which was immediately snapped up by the era's pioneering SCUBA hobbyists and elite naval frogmen. Cased-up in Rolex's signature watertight 'Oyster' case with screwed-down crown, yet fitted with cheaper, out-sourced mechanics, the Tudor Sub' was realistically affordable kit for Marine Nationale Française divers until 1981.
But as gorgeous as 2012's Black Bay reboot is, and continues to be in all its restless iterations, it is ultimately a tribute act. A Now That's What I Call A Tudor Submariner greatest-hits mix of retro details, such as the famous 'snowflake' hours hand of 1969, the oversize crown, the 'Pepsi' bezel of the new GMT.
The Pelagos on the other hand, launched quietly in the same year, was designed on a blank sheet of paper with a simple brief: make the perfect modern diving watch. Much like the Submariner back in 1953, in fact.
Nothing was overlooked and everything is just-so. Apart from 2016's left-hand-crown version and the switch from an ETA movement to Tudor's own top-flight MT5612 calibre a year before that, little has been tweaked since 2012. Even when Marine Nationale was invited to spec-up a new version for its elite frogmen in 2021, all that changed was a monobloc case that integrated its fixed strap attachments – an ingenuity that lent its name, 'FXD'.
Its potent cocktail of saltwater qualifications starts with the titanium case – a super-tough metal that's incredibly tricky to engineer to diving-watch tolerances, yet lightweight, with a grey sheen that complements a two-piece suit as well as a wet one. Then there's the use of scratchproof ceramic for the prominent surface of the rotating timing bezel, meaning glances against coral won't scuff things up.
Not only that, but Tudor's casemaking facility has managed to machine and seal up all those titanium components to a water resistance rating of 500 metres. Far beyond the reach of the finest SCUBA divers, but 'good to know' and hugely reassuring at that.
It's as if Tudor has been building up to the Pelagos ever since 1954's Submariner. Yet, as future-forward as its physical make-up may be, what's charming is the one concession to its genetic make-up: that snowflake hours hand from 1969. Meaning it sits alongside the Black Bay collection not as the all-mod-cons show-off, but rather Tudor's more business-like offshoot.
"The Pelagos has been called by many the best modern dive watch, full stop, and I'm not inclined to disagree," says mad-keen SCUBA diver, freediver and diving-watch authority, Jason Heaton. "The minimalism is born out of pure, stripped-down utility, saved from brutal sterility by the mesmerising cerulean dial and ceramic of the Blue version.
"And then there is the clasp," Heaton continues, "which is perhaps the Pelagos's pièce de résistance: micro-adjustment notches allow for fine-tuning while the floating section expands to accommodate a thick wetsuit and contracts to take up slack as the suit compresses under water pressure."
The most impressive feature, however? The pricetag. All of the above – Rolex pedigree, military heritage, future-proof engineering, in-house precision mechanics and super-smooth styling – is yours from £3,090.
Even if you harbour an abject fear of open water, the great thing about a diving watch is you can 'throw on and forget', safe in the knowledge that a spontaneous dip in the pool or unexpected cloudburst may mess up your hair, but certainly not the delicate Swiss mechanics ticking on your wrist. The luminous dial markings are handy on your 4am bathroom visit, and you know its chunky case will survive a knock or two, whether you're clambering back aboard a RIB or assembling an IKEA flatpack.
Bottom line: dressed as dashingly as it is, the Tudor Pelagos is fish, fowl, or whatever else you want it to be. Suddenly, Becks' sartorial decisions on date-nights with Posh don't seem quite as questionable, right?
TUDOR watches are available online and at ROX Newcastle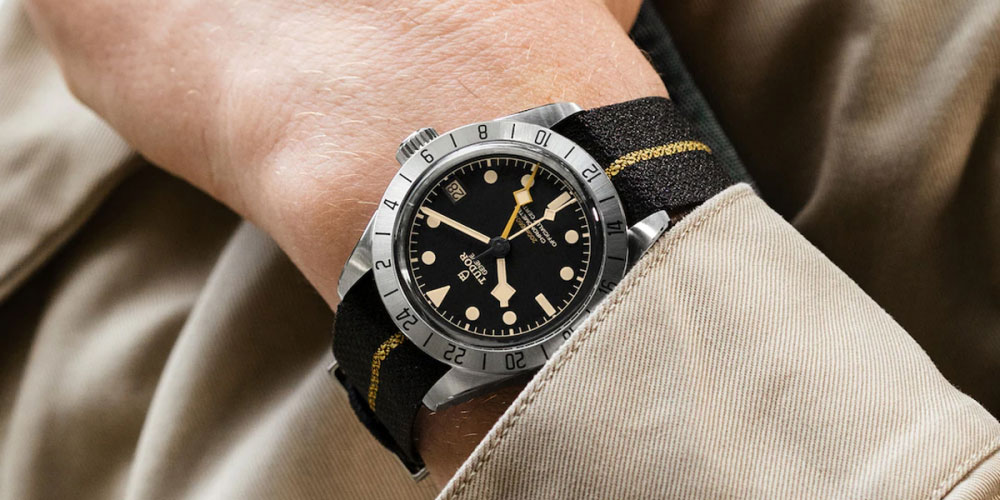 Here's what Alex Doak and Laura McCreddie-Doak reckon your wrist needs to be rocking, right now, dusk till dawn.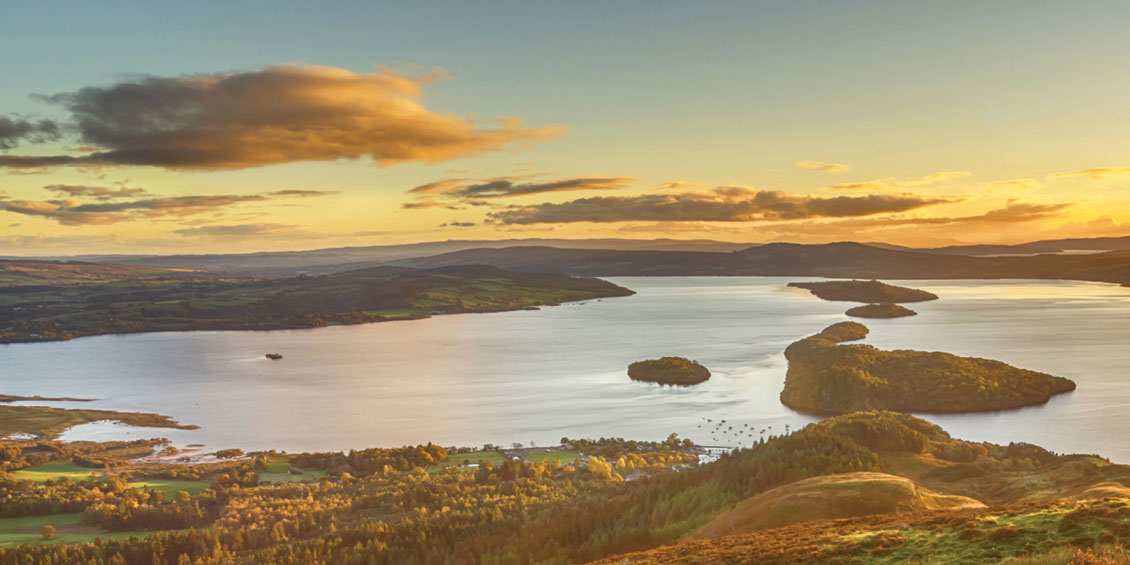 The jewel in Loch Lomond's crown, Cameron House is back, more magnificent than ever – a bolthole as well as springboard for high-octane japes that take in the region's spectacular sea lochs.