A LIFE AQUATIC
19th July 2018
After so many decades of being misconstrued as 'Rolex's little brother', Tudor is finally stepping from the shadows and carving a horological identity of its own – underwater, for the most part.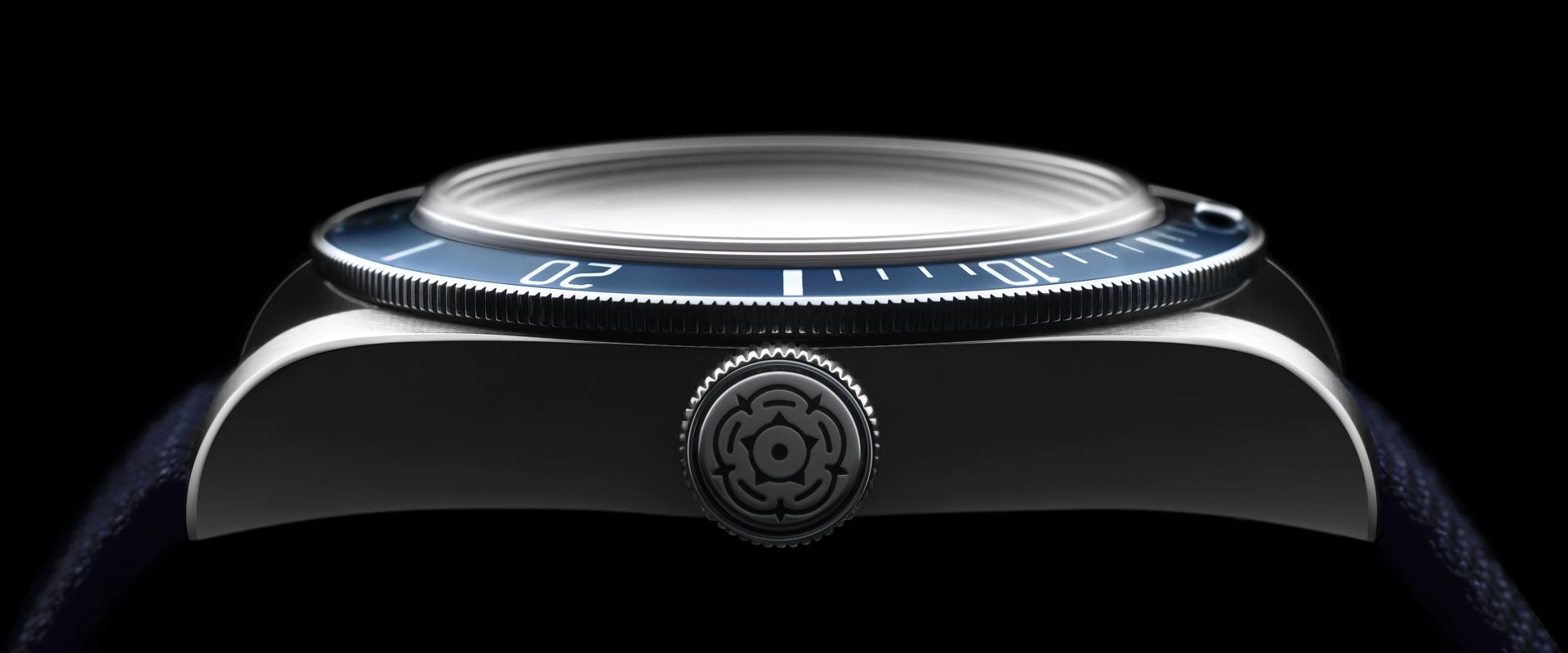 As marketing ploys go, it was a pretty ingenious one on Hans Wilsdorf's part. The man who founded Rolex back in 1905 had noticed by the mid-1940s that the public's fascination with luxury wristwatches was at fever-pitch. Customers wanted something that was still as well-made and iconic as a Rolex, but more 'accessible'.
Enter Tudor. The watches were similar looking to Rolex, the quality of assembly and construction were the same and a lot of them bore many of the same names, such as 'Submariner'. However, they were made using third-party movements and non-precious metals, yielding a desirably well-priced proposition for a younger market.
Initially, Tudor mirrored Rolex – same design, same name, with different logo and cheaper movement. But it didn't take long for Tudor to make its mark – especially when it came to the Submariner, which was quickly adopted by the Israeli naval commandos in the 1960s, followed famously by French naval divers and the US elite combat divers. Cased-up in Rolex's famously watertight 'Oyster' case with screwed-down crown, yet fitted with a cheaper, out-sourced movement, the Tudor Sub' was realistically affordable kit for Marine nationale française divers until 1981.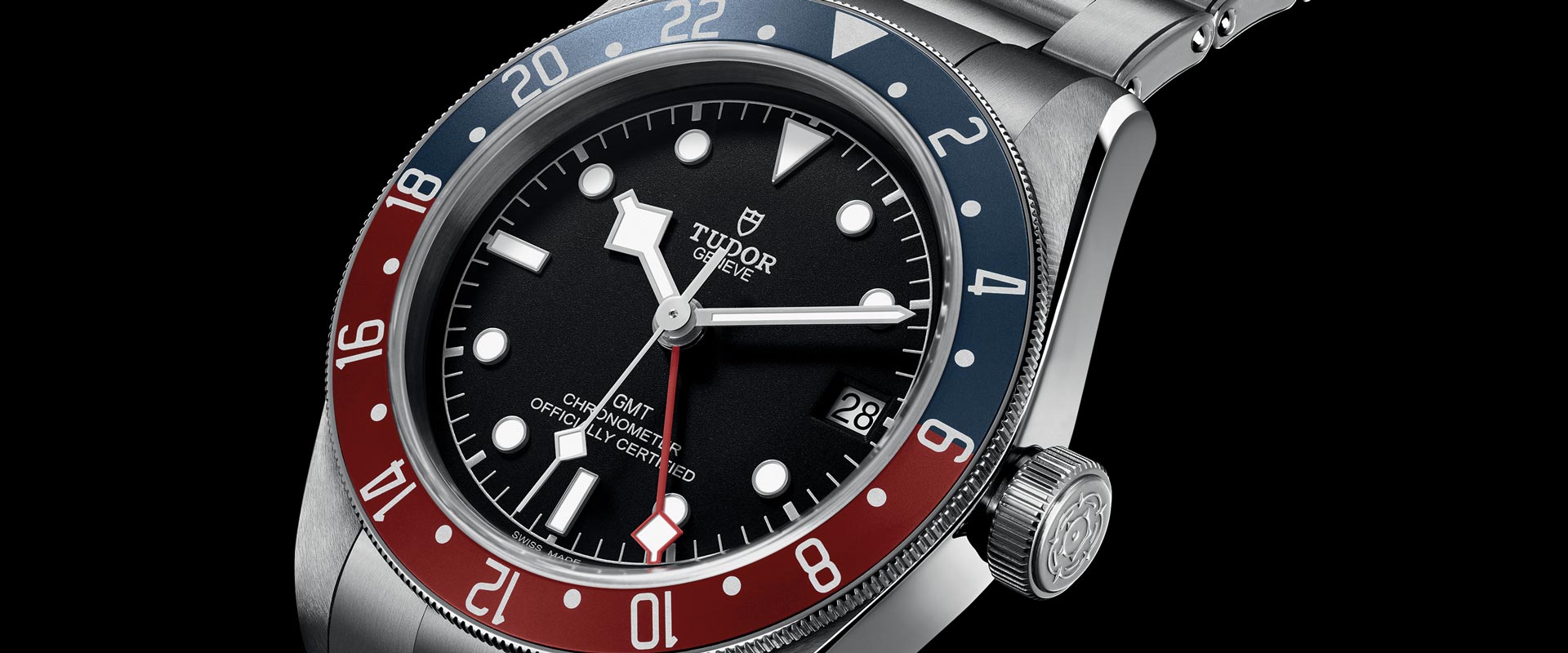 Its European customers were also mad for its chronographs, which perfectly captured the vibrancy of the 1970s with out-there colour combo's and oversized cases. In an early sign of true independence, these chrono's weren't even mirrored by anything in Rolex's oeuvre. Tudor's 'little brother' position in the pecking order allowed a rare latitude for experimentation. Like the 'Monte Carlo' dials of the ref. 7159, whose black-and-red checked 45-minute and running-seconds subdials were straight from the roulette table.
Despite its successes, Tudor was a name that, like so many others, was damaged by the Quartz Crisis of the 1970s, when cheap Far Eastern imports decimated the traditional craft in Europe. Rolex tried its best to bail out its sibling, but Tudor eventually disappeared from the limelight, pottering along (ironically enough) in the Far East.
THE BLACK BAY IS THE POSTERBOY FOR TUDOR'S RENAISSANCE, AND A CLASSIC IN EVERY SENSE
That is until 2010, when the Heritage Chrono became the talk of that year's Baselworld trade fair. Brilliantly, it revived Tudor's groovy '70s waterbaby with that kaleidoscopic Monte Carlo dial set off by a jazzy nylon strap. Two years later and Tudor was hands-down back in the game, thanks to the launch of the Heritage Black Bay – the watch that has consolidated Tudor's newfound identity as a colourful, nostalgic, dead-cool brand. Yes, it's a greatest-hits cocktail of retro details, such as the famous '70s 'snowflake' hours hand and oversize crown – a Now That's What I Call Tudor Sub' if you like – but the Black Bay stands alone, and it's the diving watch that everyone can't get enough of.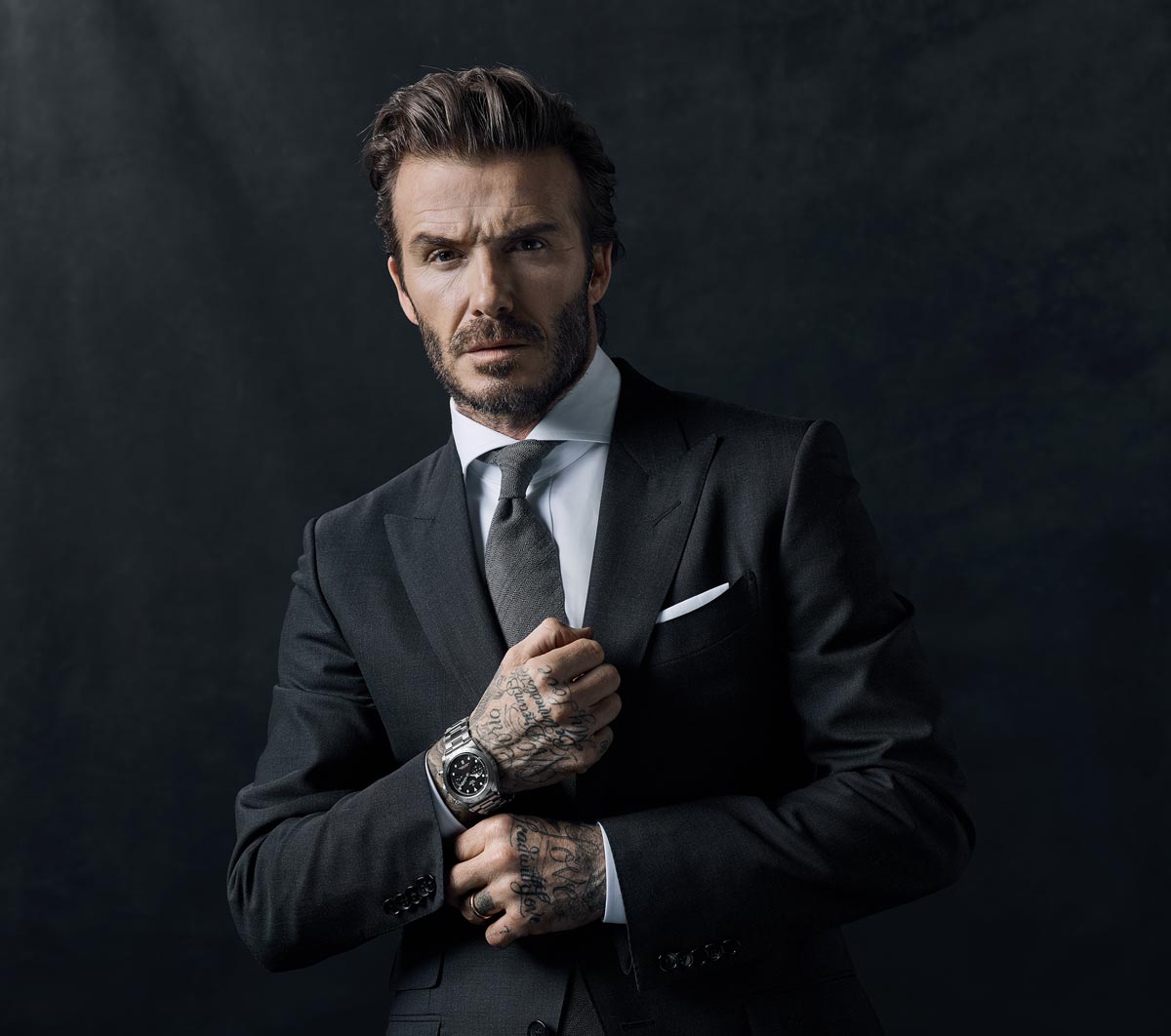 Whether in marine-grade bronze or stainless steel, framed by a red or blue aluminium bezel, on a bracelet or fabric strap, the Black Bay is the posterboy for Tudor's renaissance, and a classic in every sense. So engrained has the modern Black Bay become in the horological landscape, that it was only inevitable a 'sartorial' version would arise – more suited to the Admiral's table than black ops beneath enemy waves. Sure enough, raise a salute to the 'S&G', named after its combination of yellow gold with steel. If it was around in 1982, it would surely have been on Richard Gere's wrist in An Officer and a Gentleman.
For all the retro touches however, the New Tudor has followed through on substance as well as style, in a big way. Building on its re-established standalone repute, Tudor established its rights as bona fide watchmaker in 2015 by unveiling its very own in-house-made mechanical movement, ticking away inside a utilitarian design inspired by watches taken on the British North Greenland Expedition in the 1950s.
A highfalutin 'haute horlogerie' movement is all very well, but designing a utilitarian 'base calibre' like Tudor's MT5601 in lieu of the long-proven, industry-standard automatics made by Swatch Group's ETA facility is – while less romantic – a far more impressive feat. More have to be made on an industrialised level, to similar precision and tolerances, with a longer lifespan in terms of both physical robustness and futureproofing. Setting up a base-calibre 'manufacture' with all its CNC milling machines and expert technicians will cost upwards of €10 million and require years of development. Tudor is clearly stepping up by several gears.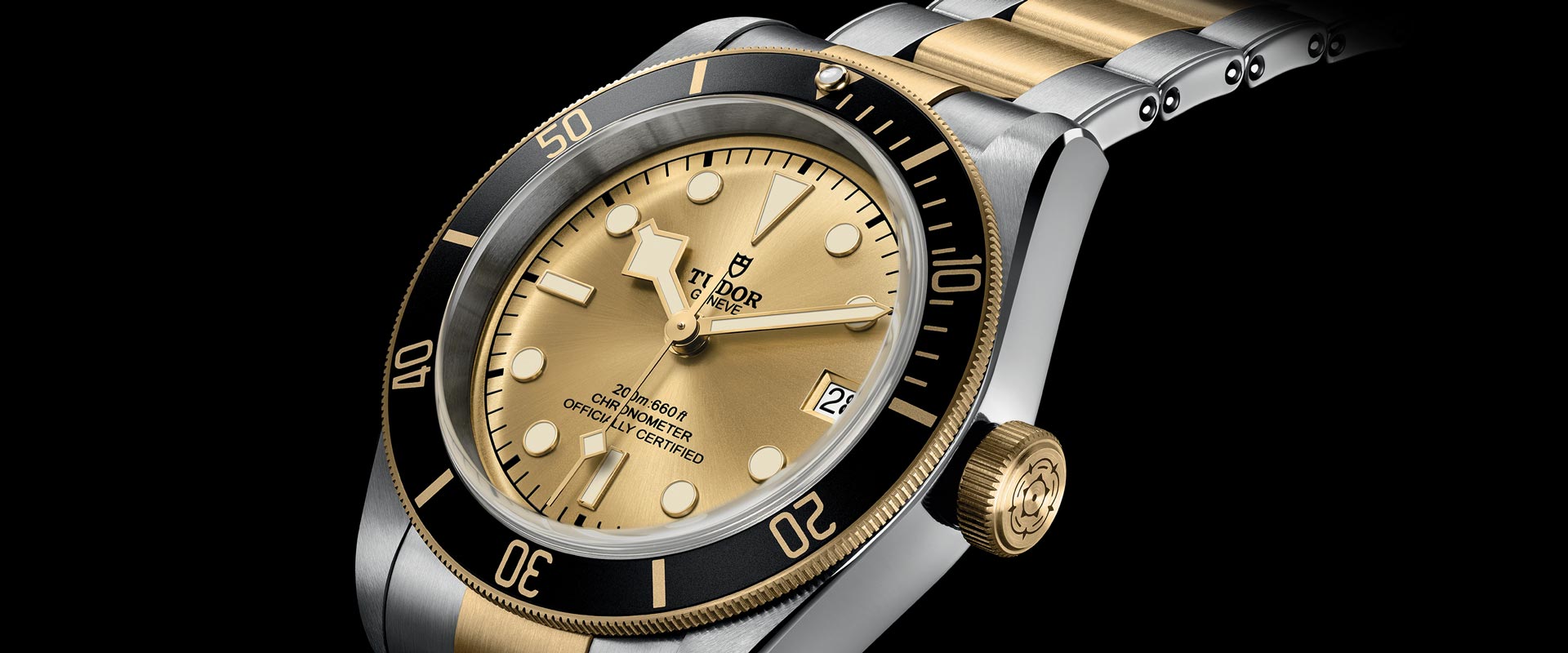 Production is stepping up beyond 2015's North Flag vessel, too. With MT5601 having proved its horological chops, this tiny powerhouse is now driving proceedings across the Black Bay board. It's proved its chops elsewhere in Switzerland, too, with industry stalwart Breitling now adapting the MT5601 for its own chronometers in a surprise exchange deal that sees the pilot-watchmaker supplying its own in-house B01 chronograph movement back to Tudor. Last year's Heritage Black Bay Chrono was arguably the runaway favourite of last year's Baselworld; not only is the styling achingly on-point, but how Tudor's chronograph is priced almost half of Breitling's equivalent is no short of miraculous. Talk has been made of bolstered economies of scale and deferred development costs, but either way, this is one beautiful bargain.
Ultimately, Tudor's renaissance has managed to cleverly mine its past, but, rather than offering up slavish reissues (something it could easily do given the freshly kickstarted market for the brand's vintage examples) it is finding ways to reinterpret them and bring them into the 21st century. Look no further than Baselworld 2018's highlight for many: the new Black Bay GMT, in 'Pepsi' bezel configuration. A style made famous by Rolex, but so much cooler, let alone more affordable (£2,790).
We are living in a colourful Tudor Period for sure, but without a whiff of historical fug.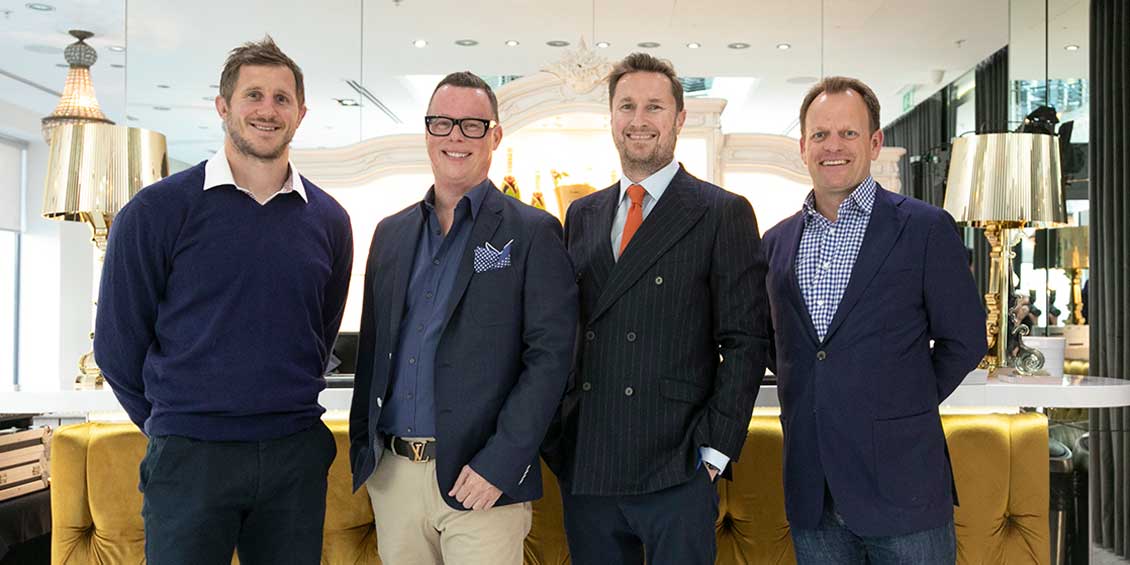 ROX was thrilled to showcase the latest from Tudor Watches at a glistening event in our Newcastle boutique on Thursday, May 17. Invited guests joined us for an evening of music, cocktails and entertainment as they perused the latest releases from the iconic brand.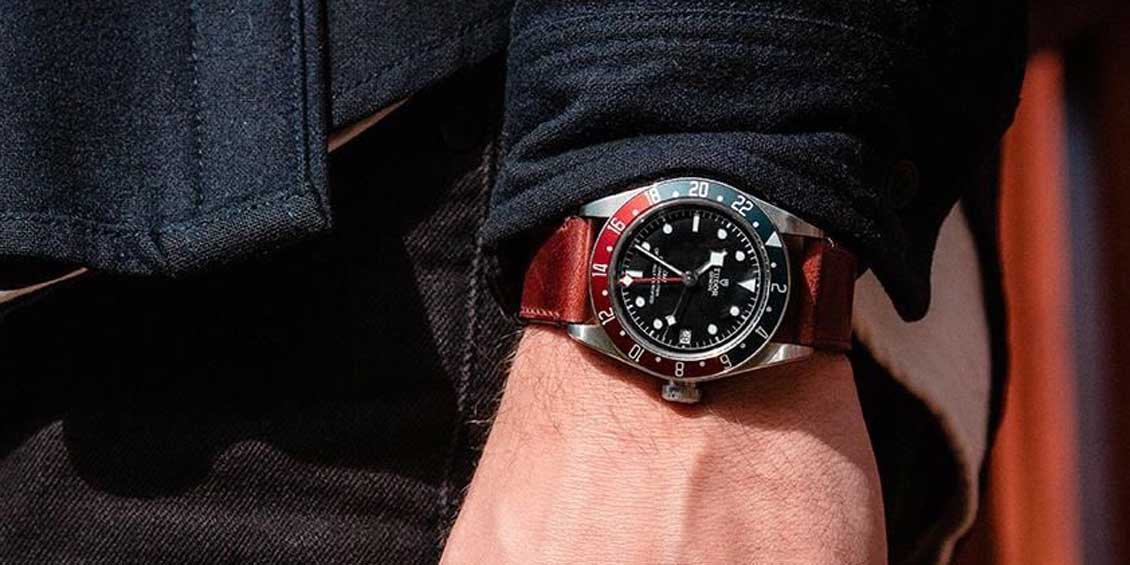 Baselworld 2018 will always be the year that Tudor stunned with its new Black Bay GMT. From the Pepsi coloured dial to the new GMT function, it's one of the real standout models from the showcase. The new model, and in fact all of the new designs released at the annual watch extravaganza, offered a stark reminder that Tudor is a brand proud to create beautifully crafted timepieces that champion both style and reliability.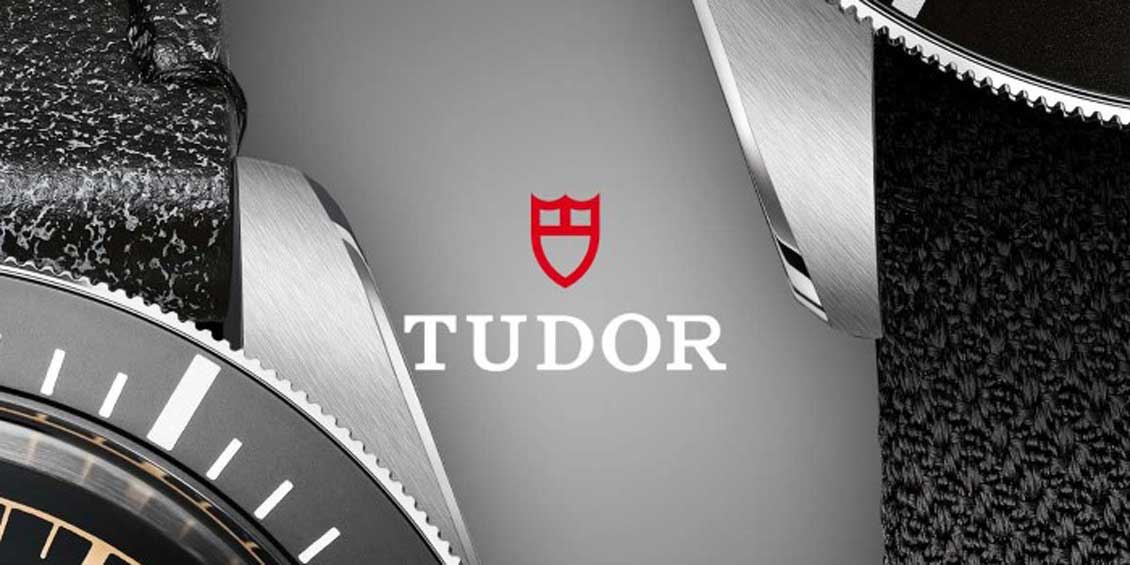 Tudor is one of the most exciting and dynamic watch makers, and therefore every time they release a new piece – or redesign a style – there is a lot of interest in the end product. This is excellent news, but sometimes in all the commotion the details and information that reveal just how special the pieces are can get overlooked.