THE FISH DISH
12th June 2017
Michelin starred chef Martin Wishart talks us through this quick and simple fine dining recipe that you can re-create at home this summer.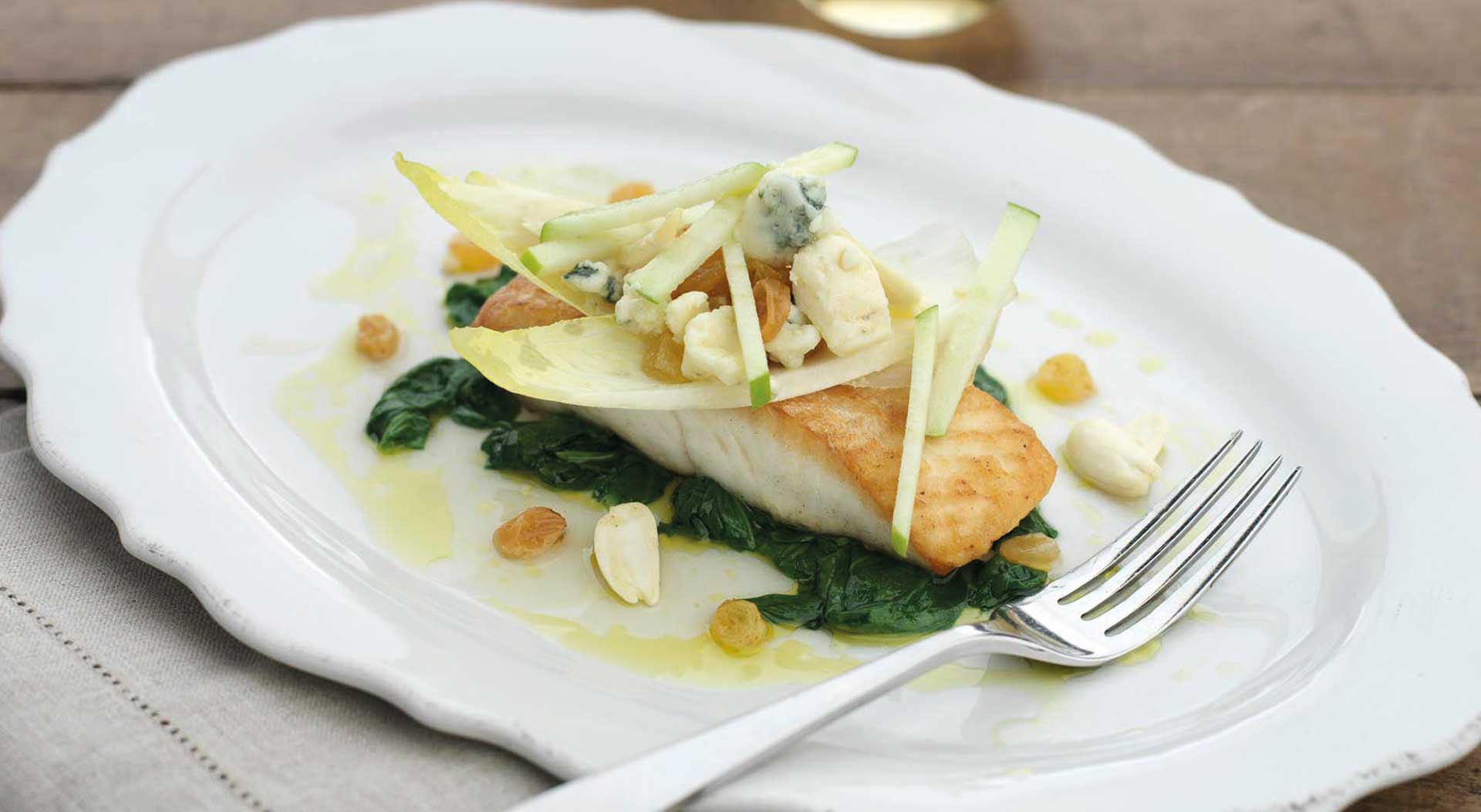 Nothing makes us salivate more than a light fish dish on a warm summer's eve. Martin Wishart's recipe for roast halibut with apple and endive salad on a bed of spinach is easy to prepare and even easier to serve. Using a variety of seasonal ingredients the dish centres around a meaty fillet of delicious halibut.
You will need
For endive and apple with almond, Roquefort and raisins
1 endive
1 apple
20 fresh almonds
50g Roquefort cheese
50g raisins
50ml extra virgin olive oil
25ml almond oil
½ espresso spoon of Dijon mustard
20ml white wine vinegar
Pinch of sugar
Salt and pepper
Cut the endive in half and then cut each half in half again. Cut the apple in fine slices.
Make a vinaigrette with the mustard, vinegar, olive oil and almond oil, sugar and season. Cut the Roquefort into small pieces.
Mix all the ingredients together.
For spinach
225g washed dry baby spinach
50ml extra virgin olive oil
1 lemon or lime
1 clove of garlic
In a pan pour the olive oil, warm it up until it is very hot. Add the spinach and cook for 30 seconds while stirring with a wooden spoon.
Add a few slices of garlic and let it infuse in the pan removed from the heat with a lid on. Add at the end the juice of a whole lemon or lime. Season lightly with salt.
For fish
120g fillet of halibut per person
extra virgin olive oil
Salt and pepper
Heat a pan with olive oil and wait until it is extremely hot. Season the fish with salt and cook for about one minute on each side, until you get a lovely golden colour and then finish cooking it in the oven if required. Place some spinach in the centre of your plate, then the fish and the salad on top.
Visit Restaurant Martin Wishart in Leith, The Honours in Edinburgh and Glasgow and Martin Wishart at Cameron House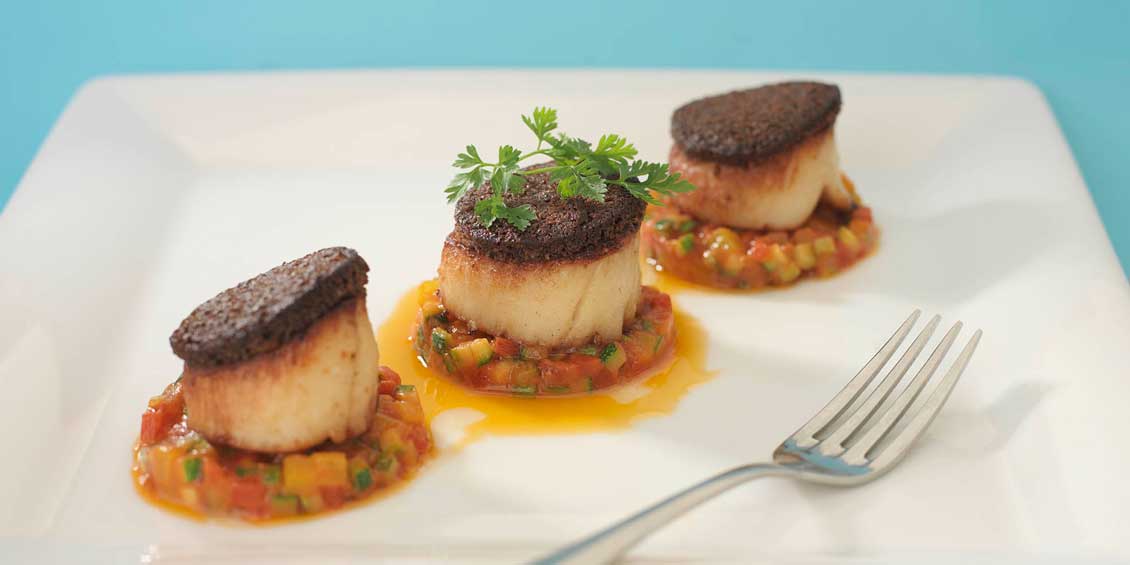 Michelin-starred chef Martin Wishart brings Mediterranean dining to our tables combining sweet and sharp flavours to create a warming taste sensation to impress even the most discerning food palate.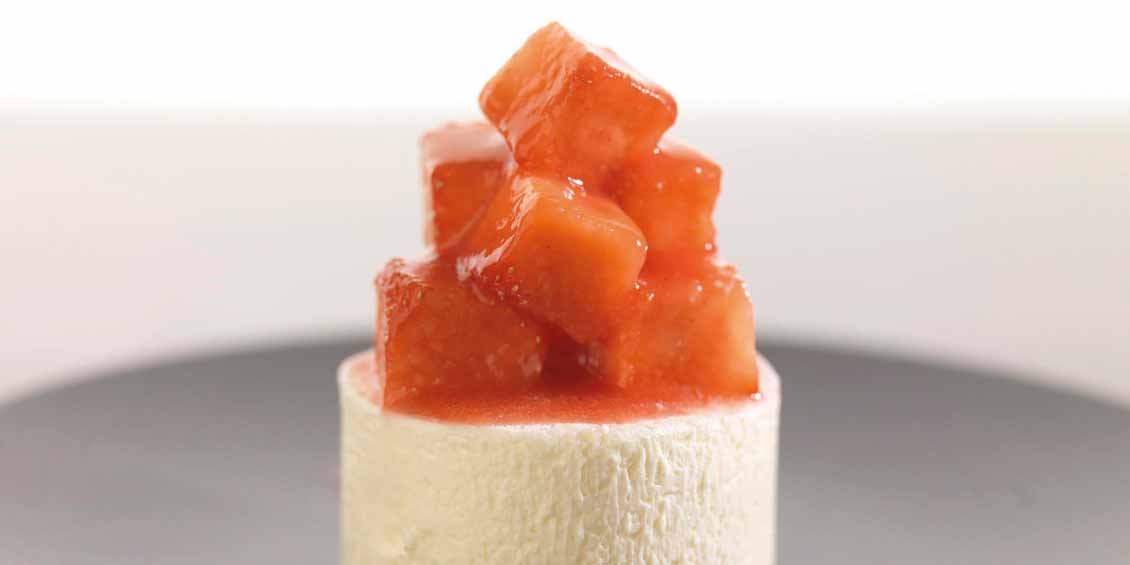 Michelin starred chef Martin Wishart guides you through a lighter than light summer mousse recipe that is perfect for a seasonal afternoon tea.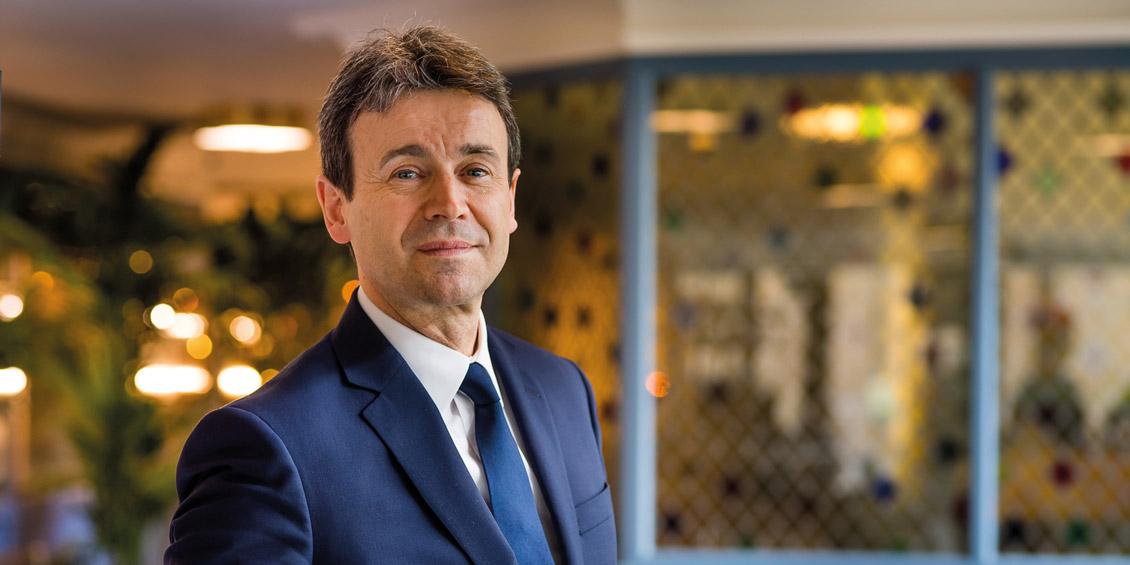 To mark the opening of The Ivy on the Square in Edinburgh Maxine McCreadie spoke with general manager Eric Garnier to find out more about the iconic brand.