RUN FROM THE SUN
17th November 2021
So many of us have caught the running bug thanks to you know what, but how to stay motivated and keep pounding pavement, now that the evenings are drawing in? As selected by ROX Magazine's very own Alex Doak, who ran the London Marathon with official timekeeper TAG Heuer back in October, here's the his'n'hers gear to give you some idea – and, more importantly, keep you looking more Mo than slow.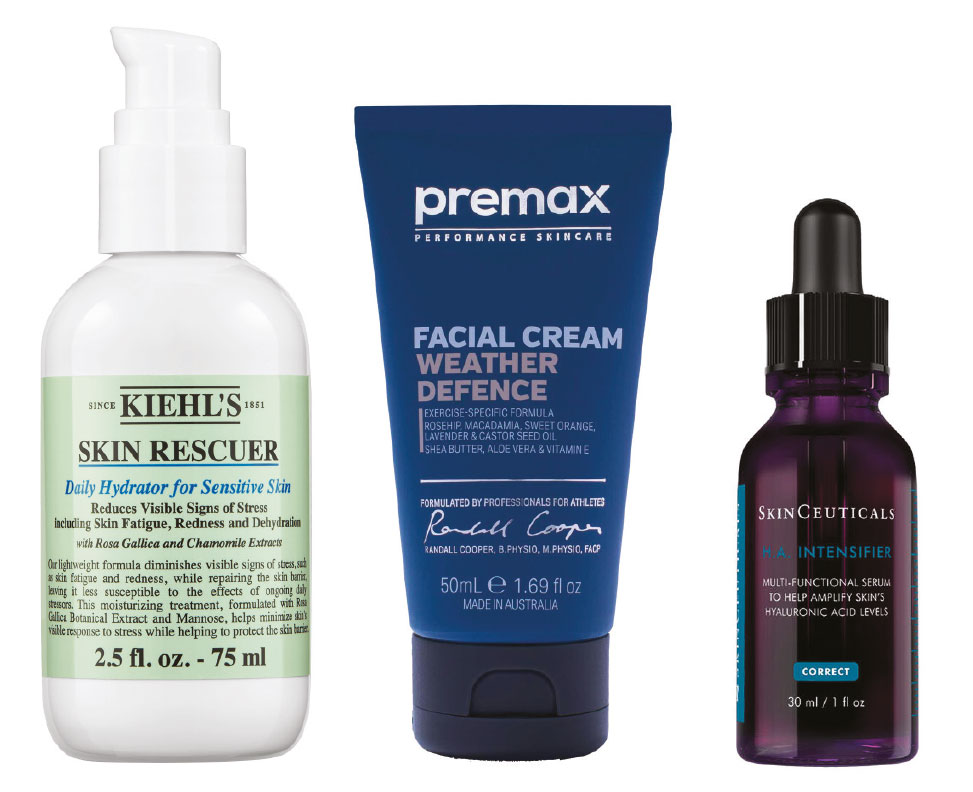 KEEP YOUR RACE FACE FRESH
Think before as well as after, especially in winter – the infamous 'runner's face' really is a thing, thanks to the unrelenting elements, in combination with UV, salty sweat and oxidative stress. So before, slap on some of Premax's cult running cream, all the way from Australia (£21, premax.co), protecting your skin thanks to a weaponised combo of shea butter, aloe and vitamin E. Then, after cleansing, nourish your poor, battered visage with some of Kiehl's Skin Rescuer (£31.50, kiehls.co.uk), which quite literally does what it says on the tin. More grizzled men may prefer to tend to their crow's feet with an intensive, firming hyaluronic acid serum (£90, skinceuticals.co.uk).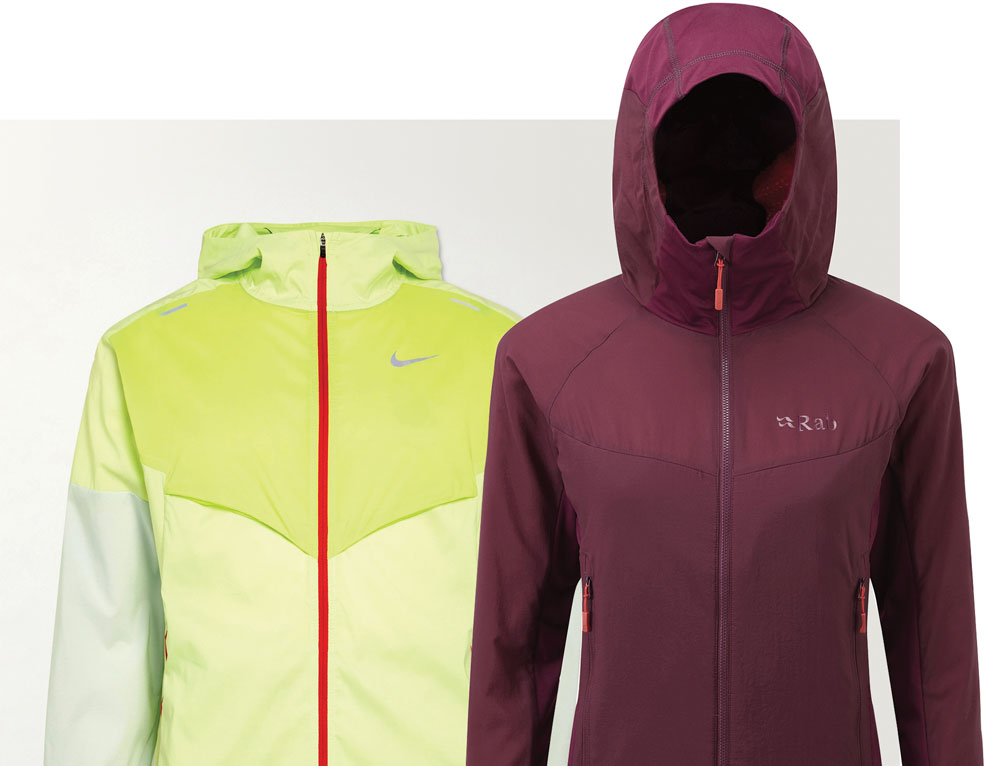 JACKET REQUIRED
Get out there and stay out there, you two! Just as easily done as said, thanks to this brace of high-tech outerwear, whose seemingly space-made fibres not only wick away sweat from inside but do a bafflingly good job preventing outside moisture coming the other way. You'll be kept toasty, too –thanks to the Nike Windrunner's pocket-packable double stretch-shell polyester/elastane (£90, mrporter.com), and the RAB Alpha Flux jacket's fleece insulation located in all the places most affected by wind chill (£140, rab.equipment).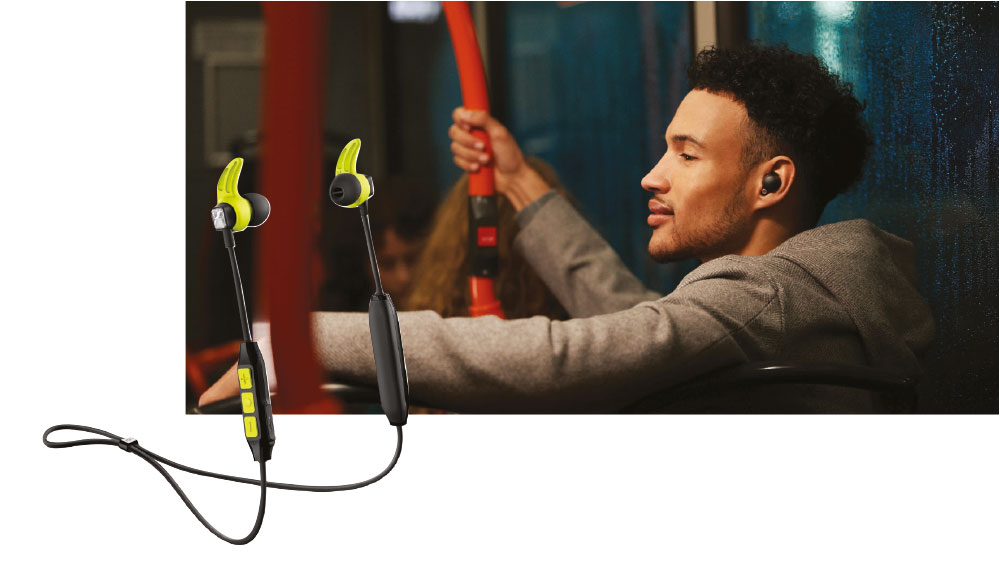 BEATS 'N' TRACK
Once the birdsong quietens and your distances lengthen, the sound of panting and rubber on gravel can become tedious not to mention demotivating. Music is the obvious answer, but what if you're worried about mixing electronics with horizontal rain? No fear, for we're living in the golden age of wireless earbud technology, just so long as you're happy to invest in a smartwatch (see below) or one of those velcro arm holsters for your phone (see Amazon). Sony's new WF-1000XM4 are at the priciest end (£250) but pack in a discotheque of tech: wind noise reduction, water and sweat resistance, eight hours of continuous playback, the spec goes on and on… Or if you prefer to have play/pause etc. to hand, the Sennheiser CX Sport headset (£119, johnlewis.com) offers great value and ultra-marathon lengths of battery life.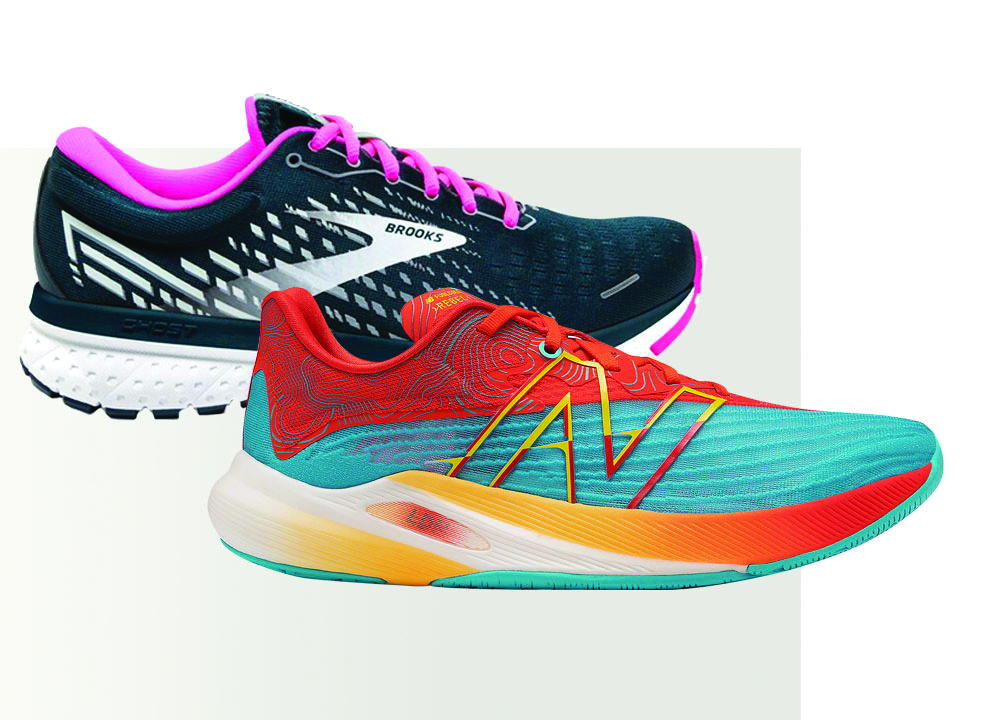 SHOE IN
The singular, non-negotiable runner's essential – the first thing you buy as a novice, thinking, "this is all I need, running's so cheap!" – is of course a good pair of shoes. But don't also be thinking, "I've already got a pair, go away", for trainers need replacing every 800km otherwise you risk damaging yourself, not only your performance. Brooks is an American mainstay of the unbeaten track or trail, and their grippy-but-racy numbers are looking cooler than ever these days – you might even find yourself keeping old pairs for hitting the pub in (Women's Ghost 13 pictured, £120, runnersneed.com). For men this winter season, go to the Virgin Money London Marathon's choice of apparel, New Balance. Their 'London Edition Rebel v2' (£130, newbalance.co.uk) in ghost-pepper colourway is packed with the US brand's FuelCell performance foam, for lighter-than-air propulsion no matter the weather.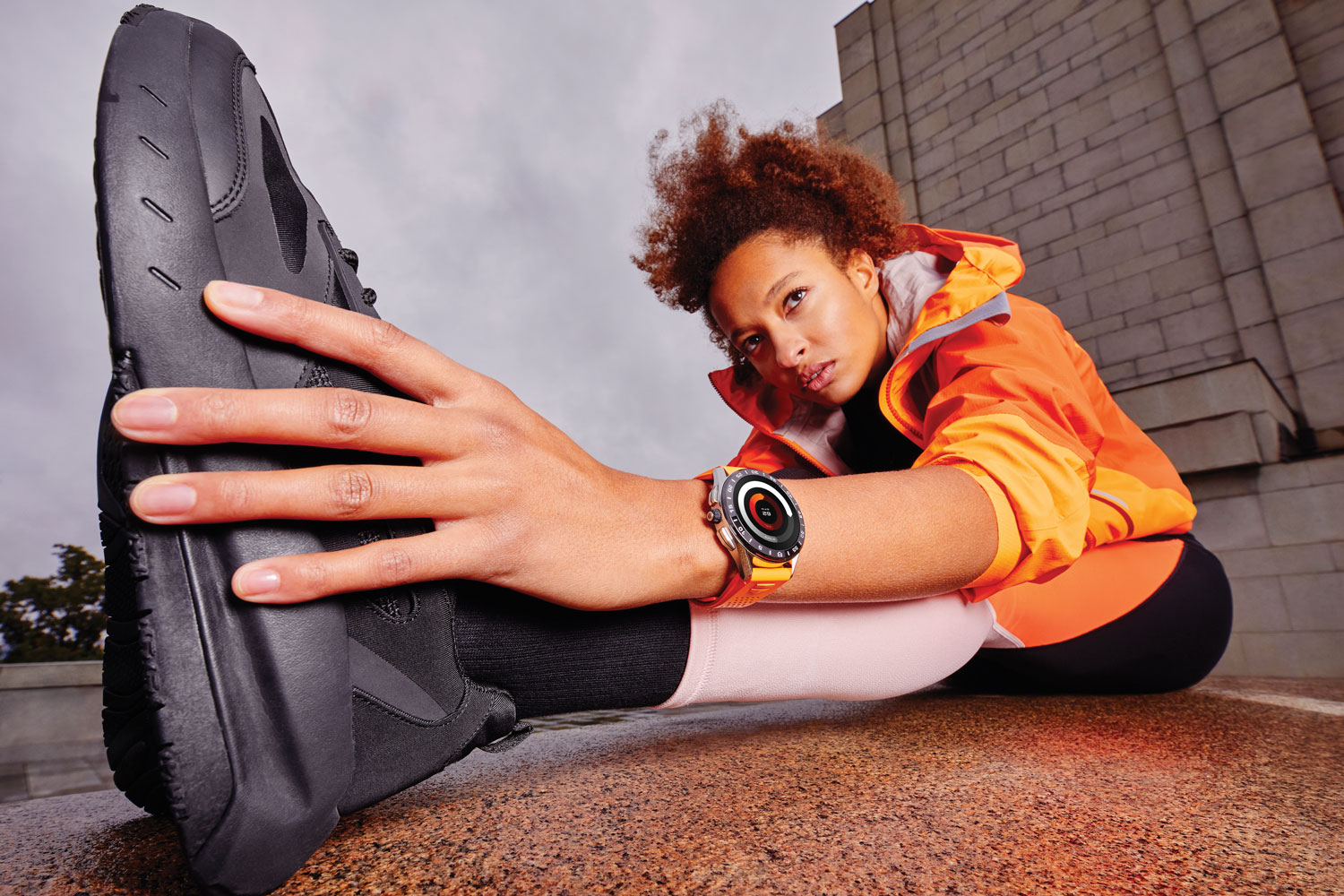 TAG, YOU'RE IT
No question about it: hands-down leader in the no-hands smartwatch sector is La Chaux-de-Fonds' favourite son, TAG Heuer, whose 'Connected Modular' has pioneered the luxury connected watch segment for more than five years. In combination with TAG Heuer's pedigree as a sporting timekeeper, it's meant a perfect mesh of watchmaker and London Marathon over as many years. As well as a new swimming and indoor-running tech updates, 2021's major evo' for the Connected has been the Wellness app, focussed squarely on marking activity, progress, biometrics… All ultimately getting you out there, week after week, come hell or high water. (£1,495, rox.co.uk).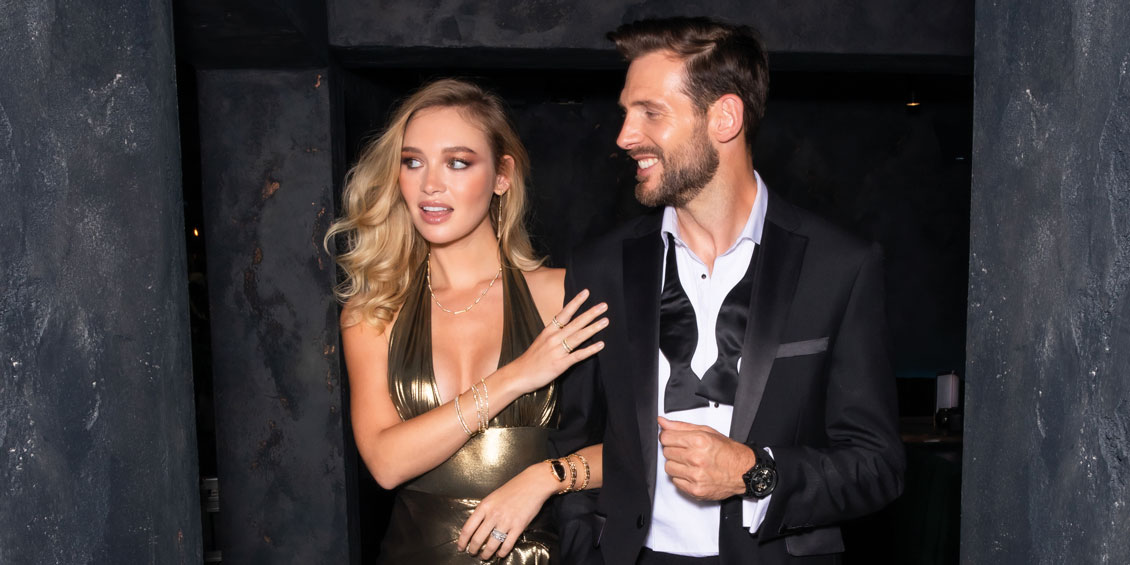 Welcome to this year's bumper issue of ROX Magazine, in which we unabashedly take our cues from a single word: JOY!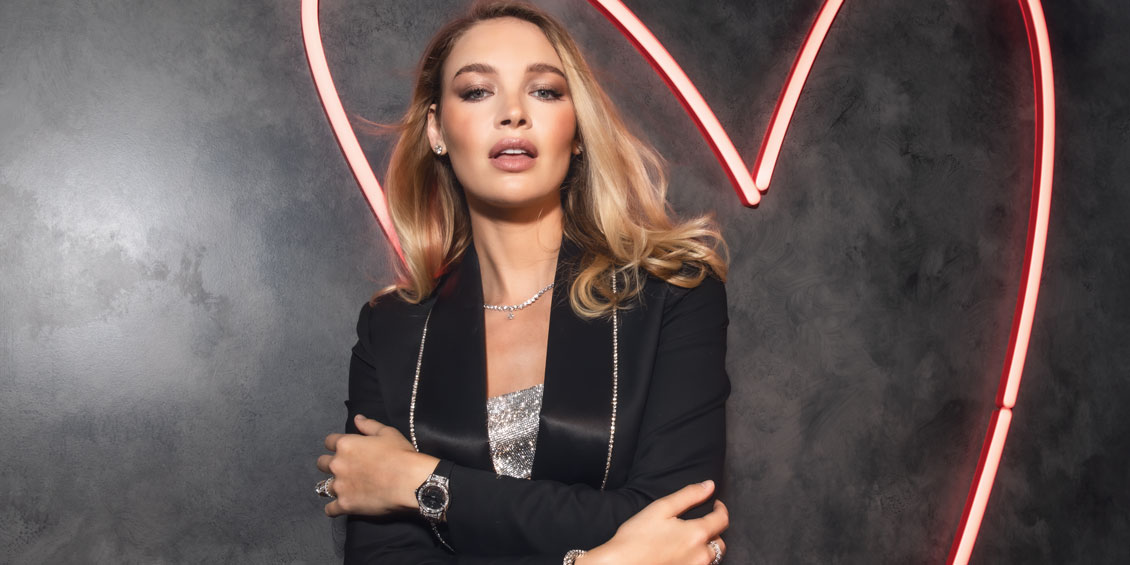 As we rediscover the art of partying once again, we do so with unbridled joy and passion.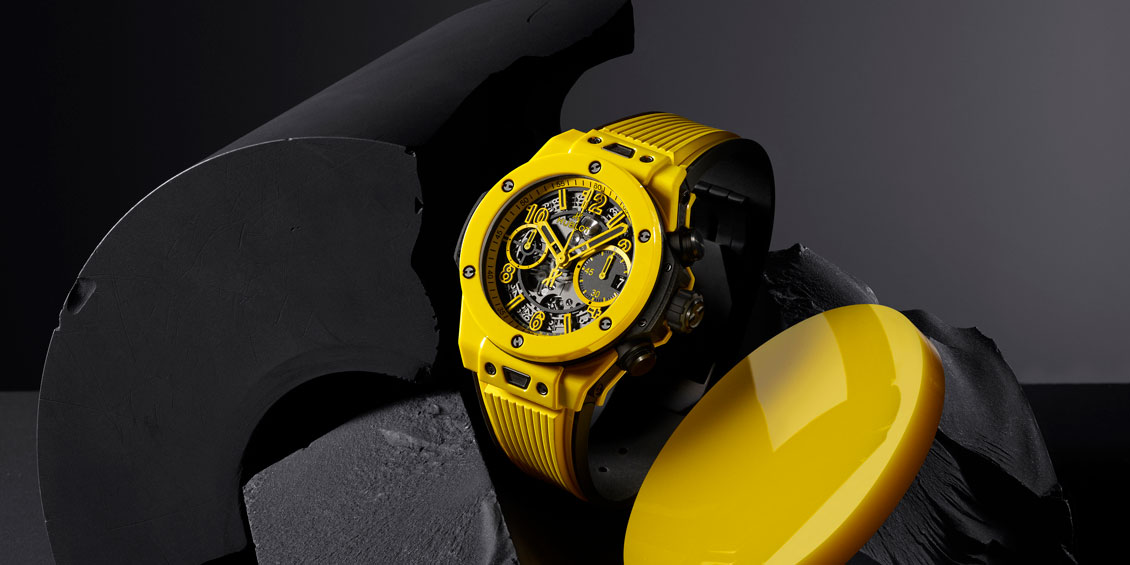 Dive into the world of luxury watches and discover Alex's Doak's definitive buying guide for right now.