ETHAN BOROIAN, UK AMBASSADOR FOR MOËT HENNESSY
21st May 2021
We caught up with Moët's youngest ever champagne ambassador to indulge in the finer things in life. From Michelin-star restaurants and champagne to luxe watches, the glass is always half full for Ethan.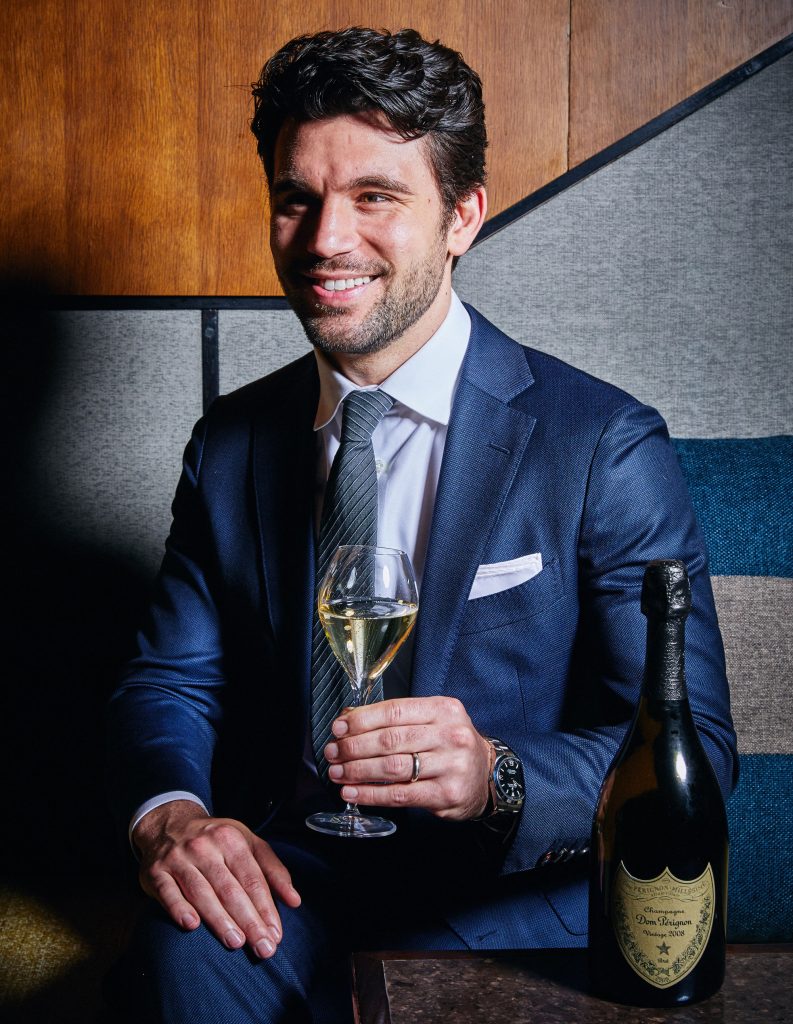 "Come quickly, I am tasting the stars."
We often hear those were the words of Dom Perignon as he enjoyed his first sip of champagne.
And while the history books may suggest that it was in fact a clever 19th century advertising campaign rather than the words of the French Benedictine monk who soon became the Godfather of champagne, we simply can't escape the reality of the quote.
There's no moment more magical than indulging in a glass of champagne.
It doesn't matter whether you're drinking in celebration, in sorrow or just because you've had the notion, floating away with the bubbles will always be something special.
That's something Ethan Boroian knows more than most.
As Moët Hennessy's youngest ever champagne ambassador he understands just how the coveted drink plays a part in both milestone moments and everyday life around the world.
Charged with the guardianship of five of Moët Hennessy's most celebrated brands: Moët & Chandon, Krug, Dom Perignon, Veuve Clicquot and Ruinart he joined the LVMH family four years ago, shaping the future of some of the world's most respected brands.
ROX Magazine caught up with Ethan to find about his journey to life inside a champagne bubble.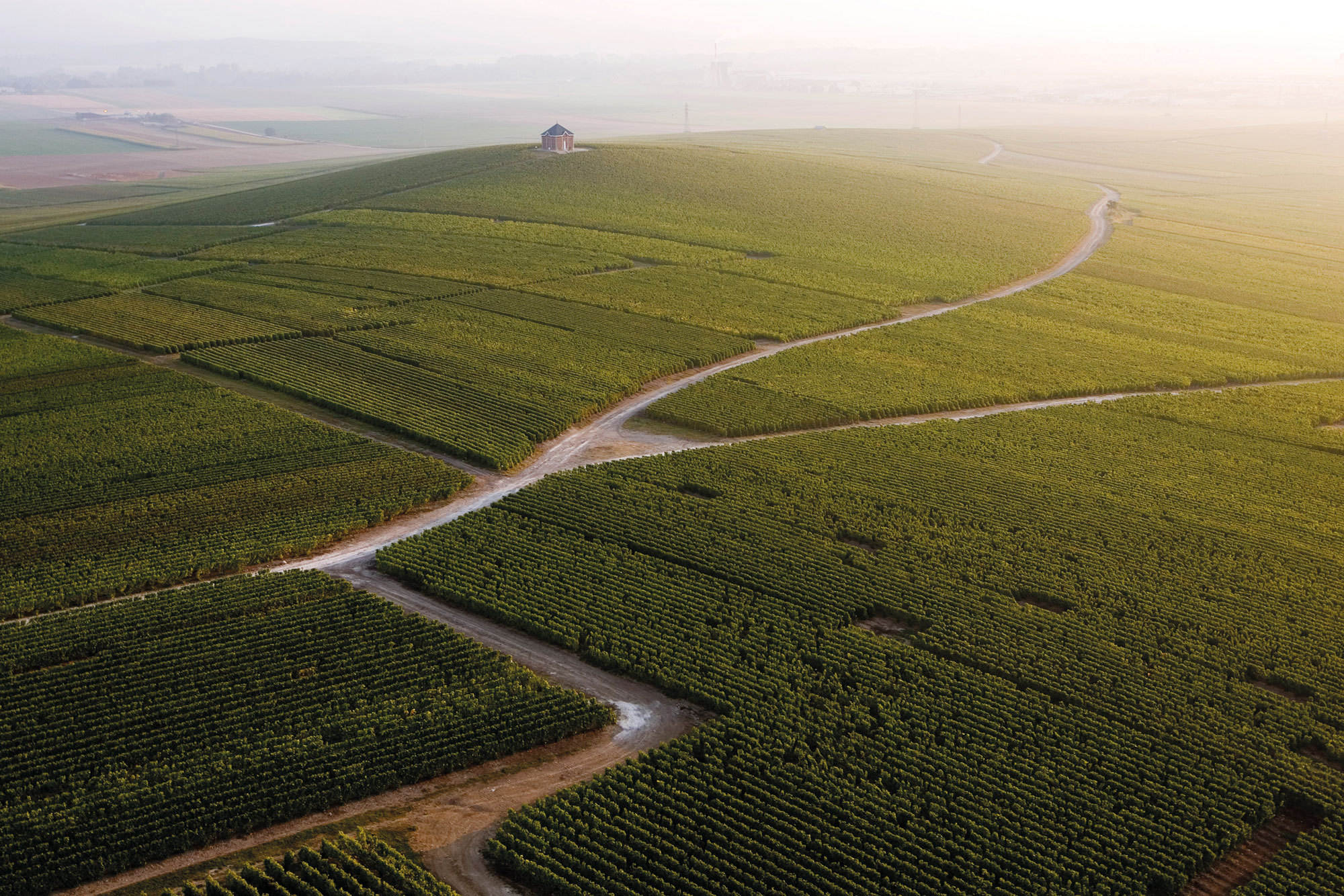 A TASTE OF LUXURY
Ethan has always had a taste for the finer things in life.
Growing up his mother would pour him a flute of ginger ale during family celebrations to avoid feeling left out – his future career seemed written in the stars.
However, before champagne there was food. Ethan made the move to the foody capital of the world – Paris ¬– where he excelled at Ferrandi Paris – a coveted cooking school hailed as the Harvard of gastronomy.
It's no secret that the life of a chef isn't easy. The long hours and intense pressure to plate up perfection can take its toll but Ethan relished the sink or swim opportunity.
"I think what sets Ferrandi from the rest is that it really is the army.
"You want to be the first one in the kitchen and the last one out. It's not easy, they're not there to make you feel happy or feel fulfilled.
"You know you're definitely going to get some scars and some burns because that's how you earn your stripes and along the way you learn rigor and discipline," he revealed.
"Then comes creativity and I think that's the difference. I think so often today because there are so many different outlets of learning how to cook, so often people don't follow those recipes. You know they get a little too creative. They say you know what I like a little extra coriander, I like a little more chilli, but you have to start with the foundations.
"You know it's no different to wine making, to watchmaking, to all these things you have to start with the basics and then you build from the ground up."
Earning his stripes in Paris soon landed Ethan a role at two UK Michelin-starred restaurants – The Greenhouse and Dinner by Heston Blumenthal.
It was here he learned the importance of control and patience working under the stewardship of head chef Ashley Palmer Watt.
"Actually one of the most valuable lessons I ever learned was working there," he remembered fondly.
"I remember I think they were shooting an episode of Master Chef when the guys were in the kitchen and you know putting pressure on them and I remember the producer of the show asked Ashley you know do you ever get all riled up? Do you ever yell at these guys? And he says well no, because if I yell it means I've lost control and I don't lose control in this kitchen.
"I think that was so amazing to me because it really was all that noise in those kitchens if people are yelling it's because it's not being done to their standards or because they're getting a little bit nervous or they're losing control.
"I love that in that kitchen it was quiet but you wanted to be there every day and if you wanted to work harder and faster it wasn't because someone if someone wasn't breathing down your back you weren't doing the job right, it was because everyone was at that high a standard which was just amazing."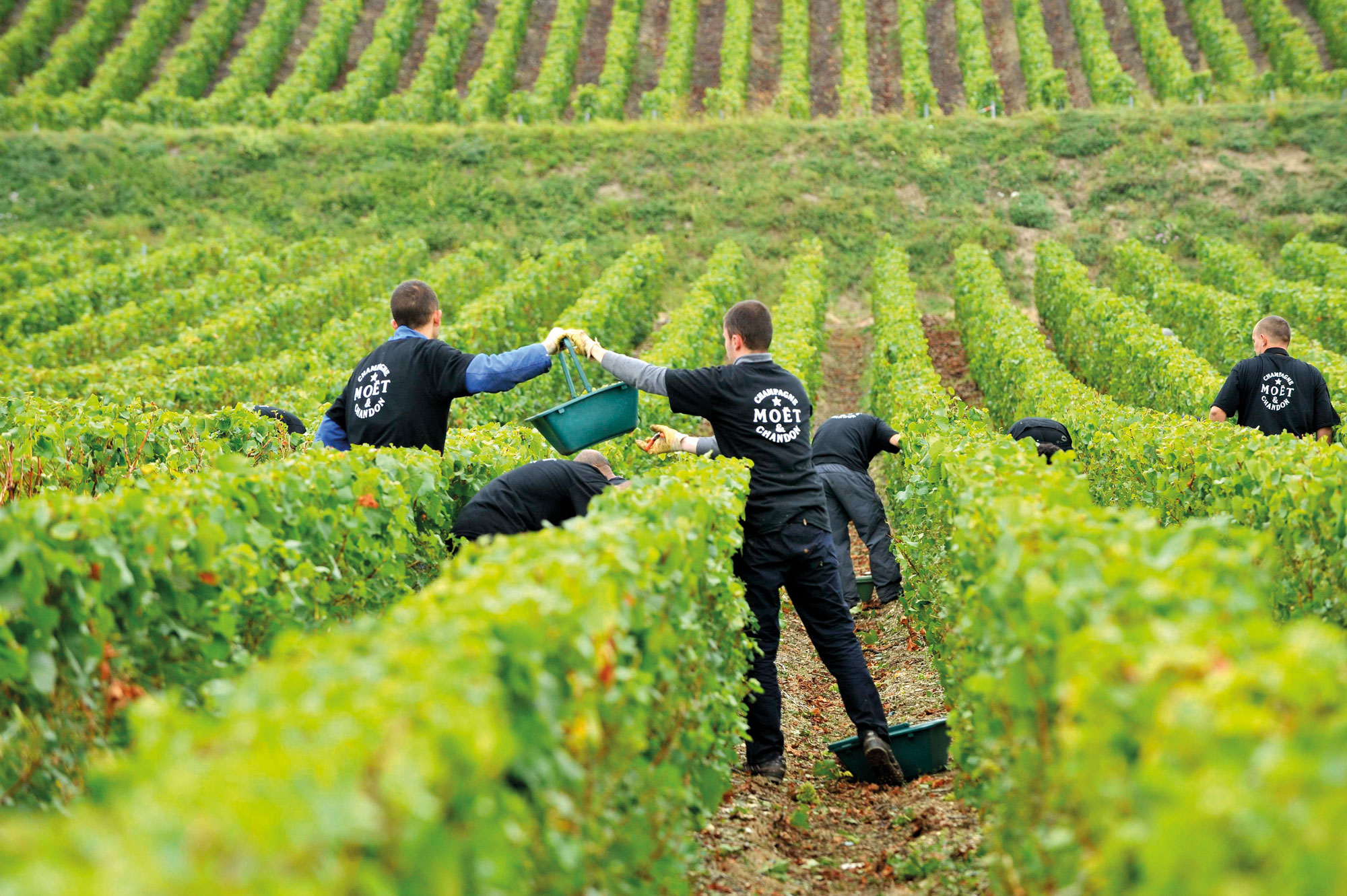 A CELEBRATION OF INDUSTRY AND MILESTONE MOMENTS
Soon Ethan's career began to evolve with a natural draw towards the pop and fizz of champagne and four years ago became the youngest champagne ambassador in the history of Moët Hennessy.
A gifted story teller he harnesses his long-time passion for champagne and shares it with the world. The soothing voice behind the drink of choice for life's milestone moments.
"Champagne isn't something you're necessarily born into or drink a lot of when you're younger. Even though I always had a fascination for it and I remember even as a kid my mom would give me a flute of ginger ale when they had guests over and they were drinking champagne so I didn't feel left out.
"But ultimately what it came down to was the love for the on-trade as well because so much of what we do with champagne, certainly in my position, is working with trade. You know the greatest bars, hotels, restaurants, these wonderful places and now it's stretched out to places you know working with you for example at ROX or working with the off-trade or with press and PR.
"It's been this incredible variety and it's ever-growing and it's ever-changing and it's something that is really just a blessing to be able to do every day."
From educating bar staff on the intricacies of champagne to supporting leading chef's with wine pairings – and of course partnering with ROX to keep the champagne in Thrill Rooms across the UK – the business behind champagne is varied but Ethan never loses sight of what's most important.
Speaking of the ROX and Moet & Chandon partnership, he said: "I think I think if there's anything that bonds us it's that we are together for some of the most amazing moments in people's lives. In these moments of celebration, what a great way for us to join forces."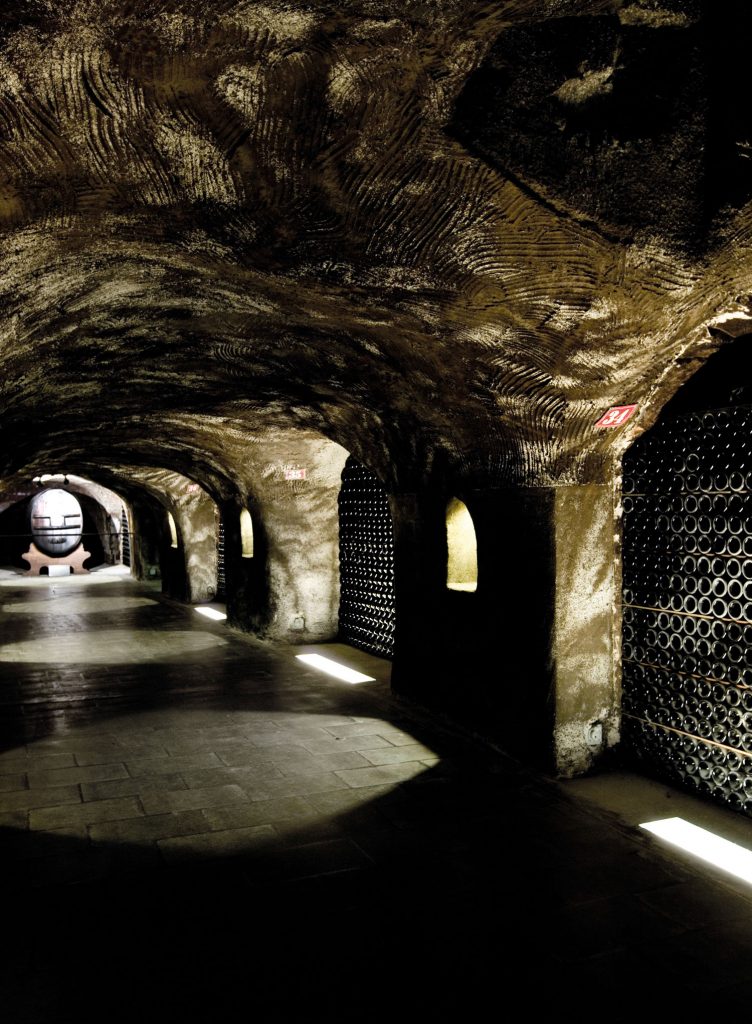 THE FUTURE OF FIZZ
Champagne moments may have been few and far between over the last year, however, the future looks bright for Moët Hennessy.
Synonymous with a sense of occasion, people still turned to the likes of Moët & Chandon and Krug despite the pandemic.
In a year when the world stood still, people still had faith in the brands they've known and loved – something Ethan is grateful for.
"We were very lucky with our brands," he said.
"People trust them and if they are going to celebrate we're very fortunate that people tend to go for them on the shelves and hopefully that'll continue.
"I think a big difference was people realise that they're not going out any more and suddenly they have all this disposable income and instead of just drinking less, they drink better – or a bit of both.
"They say maybe I will treat myself to that bottle of Moët or Veuve Clicquot.
"I also think that people started looking at other assets and you know for now, and really this is relatively new, but it seems champagne is more investable now more than ever.
"People realise that with brands like Dom Perignon and Krug, you know certainly in great vintages on paper, that when they're gone, they're gone.
"These are limited to a certain degree because when we move onto the next vintage or the next edition.
"Really I think for me the shocking thing is, and people have really come to understand this, is that if you take Dom Perignon and Krug objectively it'll be in the top five best champagne list whether it's decanter or wine spectre it'll be in your list. Your point of entry is £150.
"If I take anything from Burgundy or Boudreaux that's in the top five I'm sorry I'm not finding anything for three digits.
"So suddenly there's a value creation element there and people are starting to understand that not only is it investable it's also ageable. This is the crazy thing, these hard core collectors are now opening their bottles from the 60sand 70s and they've deemed them now in the peak of their life, so there's no rush on it either."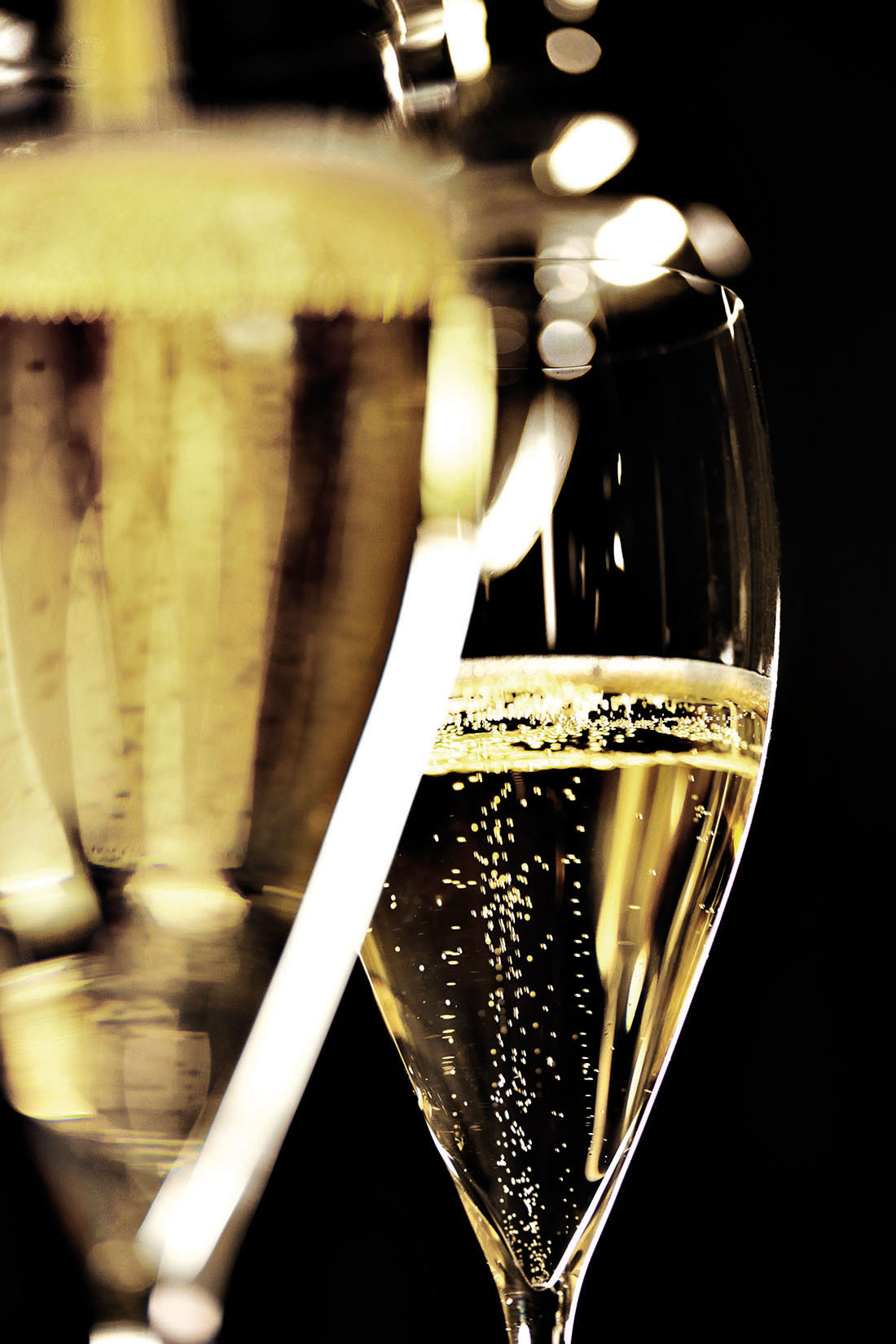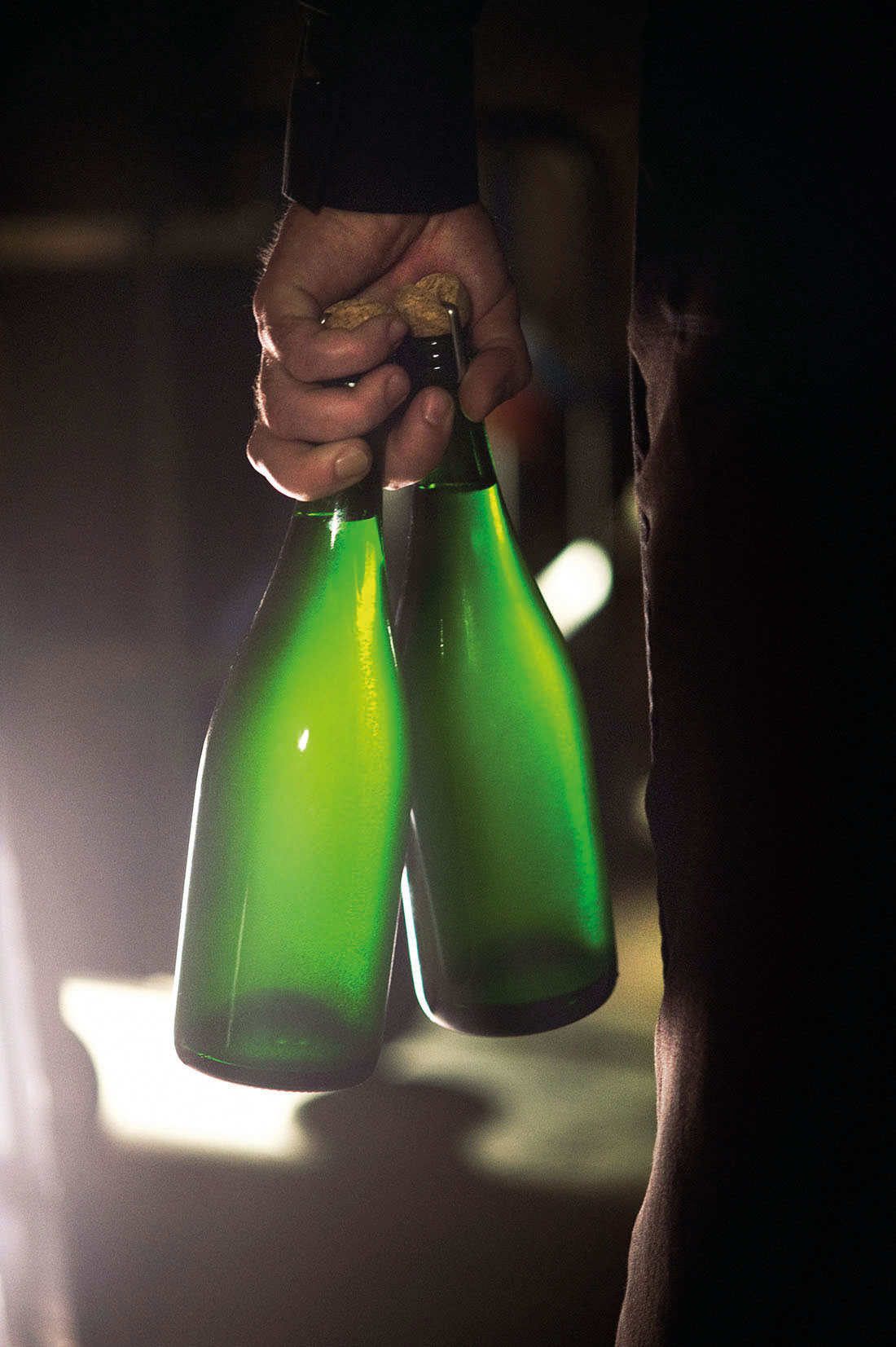 A PASSION FOR WATCHES
As well as fine foods and champagne, Ethan is also a proud watch fanatic.
Aware of the cross over between the commitment to the art of watchmaking and wine making, he has long been fascinated by the link between the two and the ability of both to age well.
"Both with wine and watches it's where science meets technique to create art and I think it's really a tangible thing.
"You need that craft, the science for all the cogs to turn at the right time, you need a certain ratio of sugar and yeast to create CO2 but equally at the end of the day you like the watch or you don't or you enjoy drinking the champagne or not and that is an emotional thing for me.
"From a watch collectors perspective I have to say, not to sound cliché, I definitely have a thing for Rolex. I think in my watch collection journey it didn't start with Rolex because everyone starts with that but the more you read the more you play with different brands you realise how great mechanically, for the skill of what they produce, that watch is.
"I'm wearing the recently discontinued Rolex Explorer Mark II – the 39mm – which I love. It's just an absolute beast, it's a tank, no matter what I'm doing it's versatile and fits in.
"I'm early in my journey, there's a bit of Rolex in there but of course some of my LVMH brands as well. Hublot, Tag Heuer and Zenith, Bvlgari – they're great.
"It's one of those things where I can't find myself selling or trading watches. Once you have your sweat marks on the leather strap or once it's got a few dents or scratches from yourself, that's your watch.
"It's fun to buy vintage but I find it more fun to buy new because you're starting the story."
Visit our Thrill Room to discover more about Moet & Chandon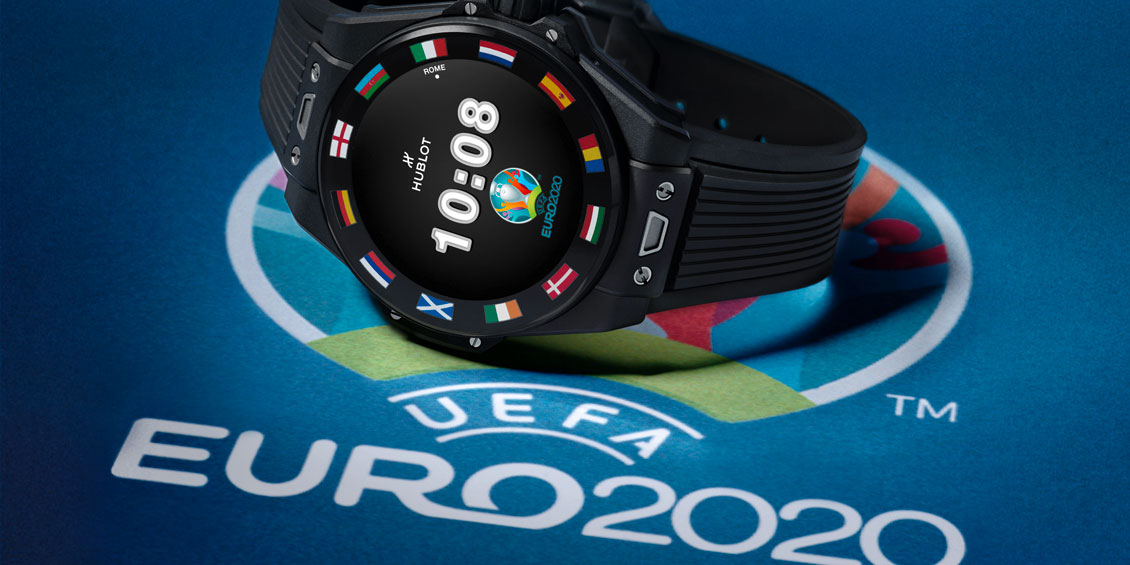 Hublot launches the official timepiece of the tournament – the Hublot Big Bang e UEFA EURO 2020TM watch. Hublot Loves Football!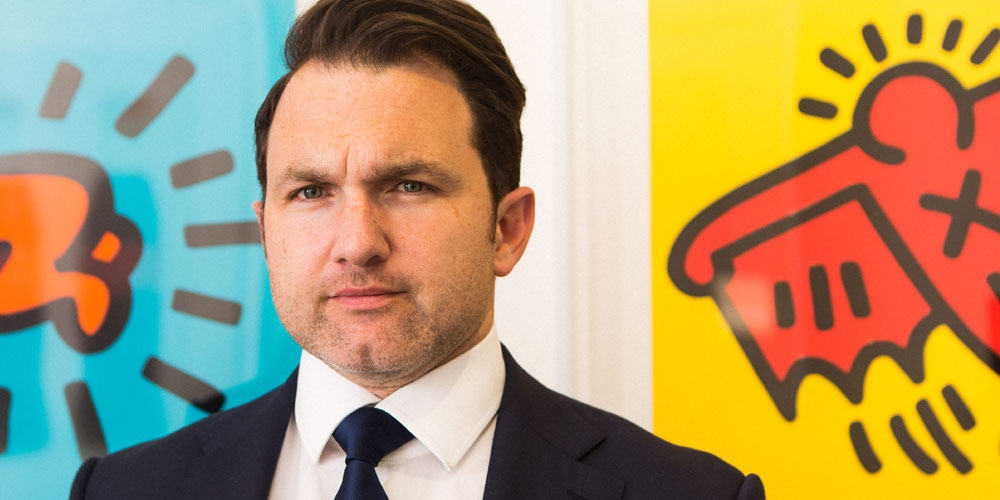 What does the world of luxury look like in post-lockdown society? We spoke with friend of the brand, John Russo, about the new normal we all face.