ROASTED FIGS WITH ROSEMARY ON PAIN PERDU
19th November 2016
Michelin starred chef Martin Wishart shares an autumnal dessert recipe sure to get mouths watering. Follow the steps below to recreate this dish at home.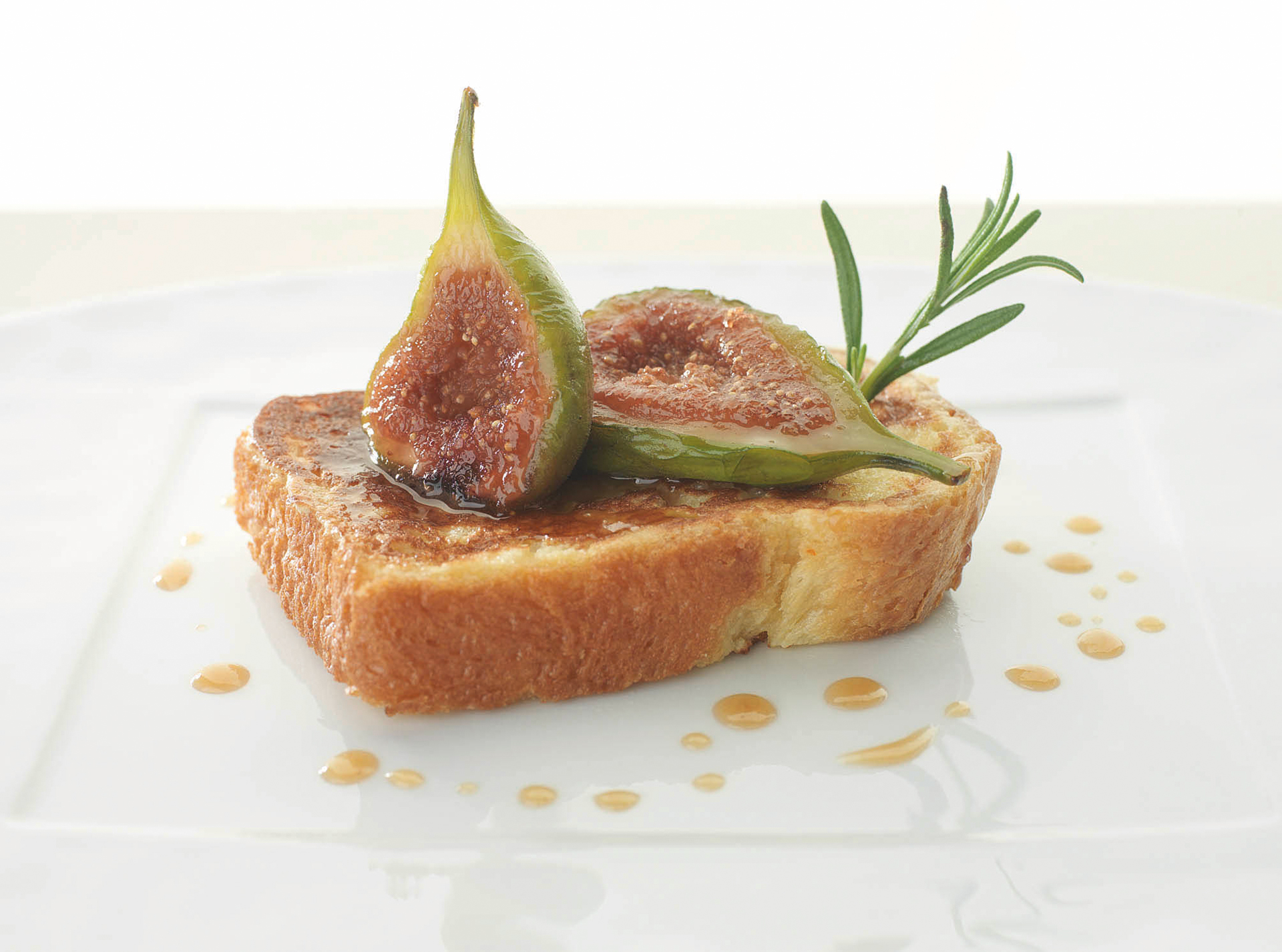 Fresh figs are imported throughout most of the year.  The best of the European crop come from Turkey and Greece and are at their most luscious in autumn. They should be dark purple on the outside and feel soft to the touch when you buy them.
Their skins should have a soft bloom, which needs to be wiped off with a damp piece of kitchen paper. When you cut them open the inside should be a vibrant deep red, almost a maroon shade. This dessert works best when the figs have been quickly roasted in the oven with a little honey and then served with Pain Perdu, more commonly known as French toast.
The Pain Perdu is a good way of using up bread which is starting to go stale. The beaten eggs are sweetened with a little sugar; spices such as cinnamon can be added for more flavour and work very well with the roasted figs. To finish, a generous spoonful of Greek yoghurt is the perfect match.
ROASTED FIGS WITH ROSEMARY ON PAIN PERDU
Serves 6
You will need
6 ripe black fresh figs
2 sprigs of rosemary
50g unsalted butter
3 tbsp runny honey
6 x 2cm thick slices of brioche loaf
6 whole eggs
6 tbsp double cream
6 tbsp caster sugar
Vegetable oil
90g flaked almonds
Directions
Cut the figs in half lengthways.
Melt the butter in a heavy pan and add the figs and rosemary.
Place the fig pan into the oven at 200˚C for 4-5 minutes.
Remove the fig pan from the oven, add the honey to the pan and cook on a gentle heat for 1 minute. Set the fig pan aside.
Put the eggs, cream and caster sugar into a bowl and whisk them well to dissolve the sugar.
Place one slice of brioche into the bowl and turn it over to allow it to soak up some of the mix.
Heat a little vegetable oil in a non-stick pan and cook the brioche on a gentle heat until lightly browned.
Turn the brioche over and cook until evenly coloured on the other side.
Repeat the process for the remaining brioche, keeping the cooked pieces warm in a low oven.
Cook the almonds on a tray in the oven until they turn a golden brown colour.
Place one piece of brioche on a plate and top with 4 halves of the figs and sprinkle some of the almonds on top.
Drizzle some of the honey over, around the figs and serve immediately.
Visit the Restaurant Martin Wishart in Leith, The Honours in Edinburgh and Glasgow and Martin Wishart at Cameron House.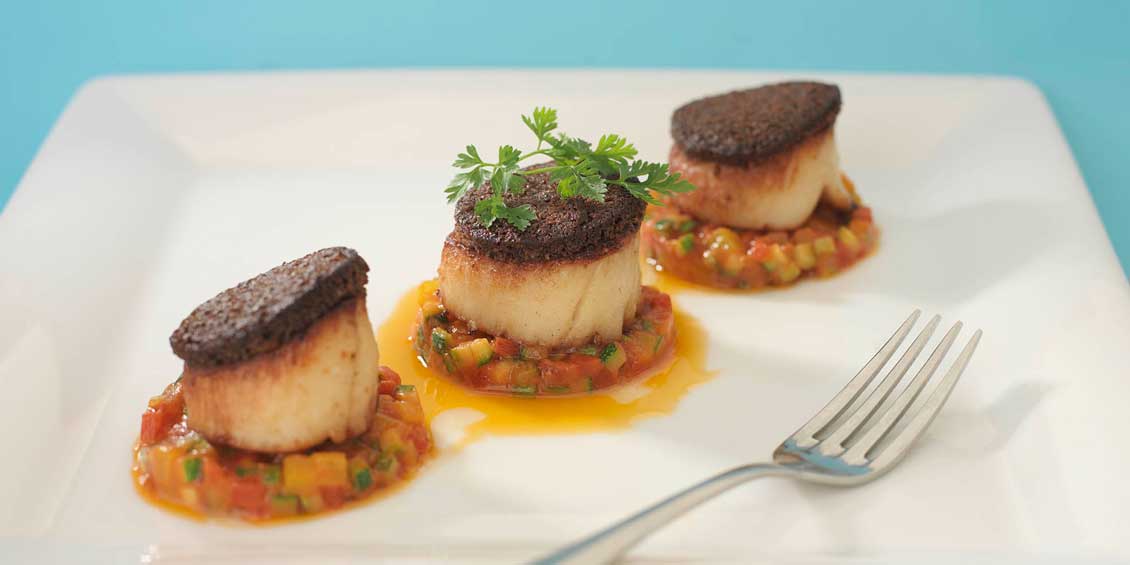 Michelin-starred chef Martin Wishart brings Mediterranean dining to our tables combining sweet and sharp flavours to create a warming taste sensation to impress even the most discerning food palate.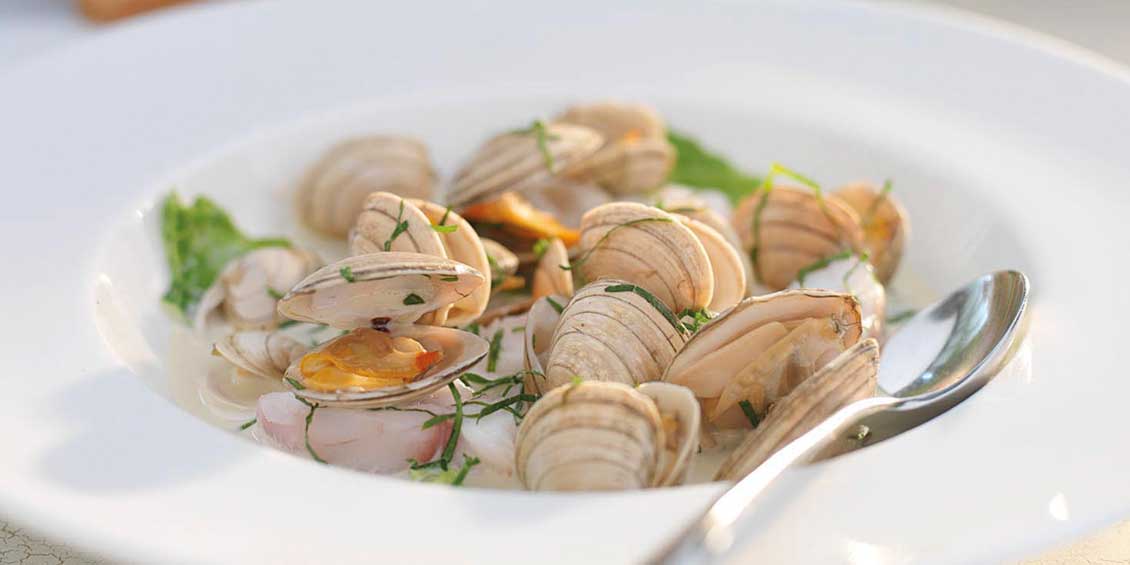 Michelin-starred chef Martin Wishart knows that when it comes to food, there's always room for added luxury. Create one of Martin's incredible light dishes, perfect for a summers eve.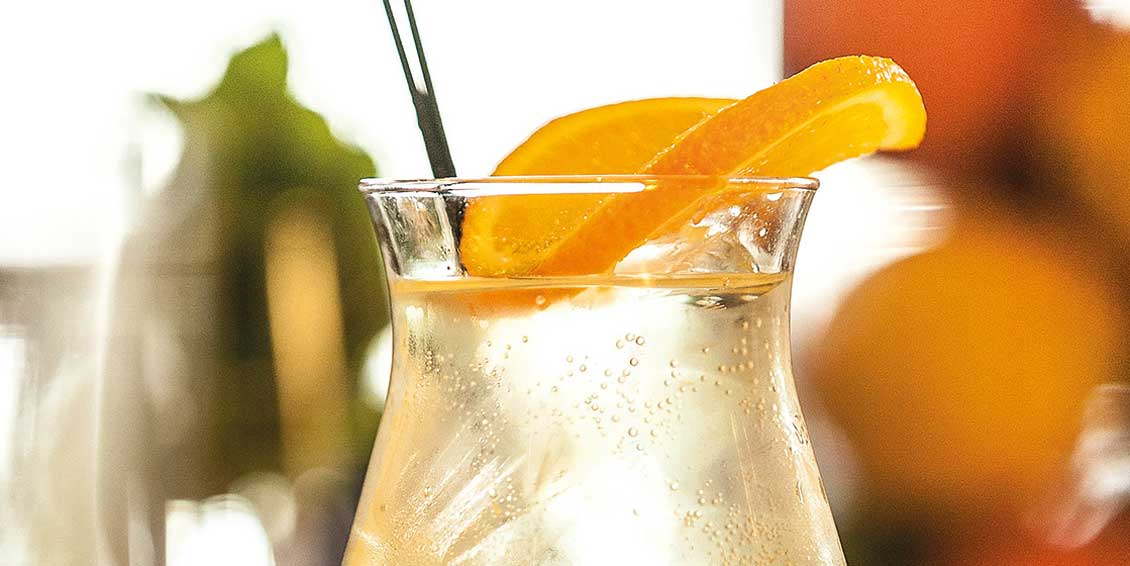 Resident mixologist Iain Silver has pulled together a cocktail menu of delicious summer treats to keep our glasses full. Perfect for garden parties, summer BBQ's or have your butler knock together a few whilst you work on that tan. That's the spirit!