A REAL LIFE FAIRY-TALE
As royal wedding fever sweeps the nation we shine a light on what we can expect from Prince Harry and Meghan Markle's big day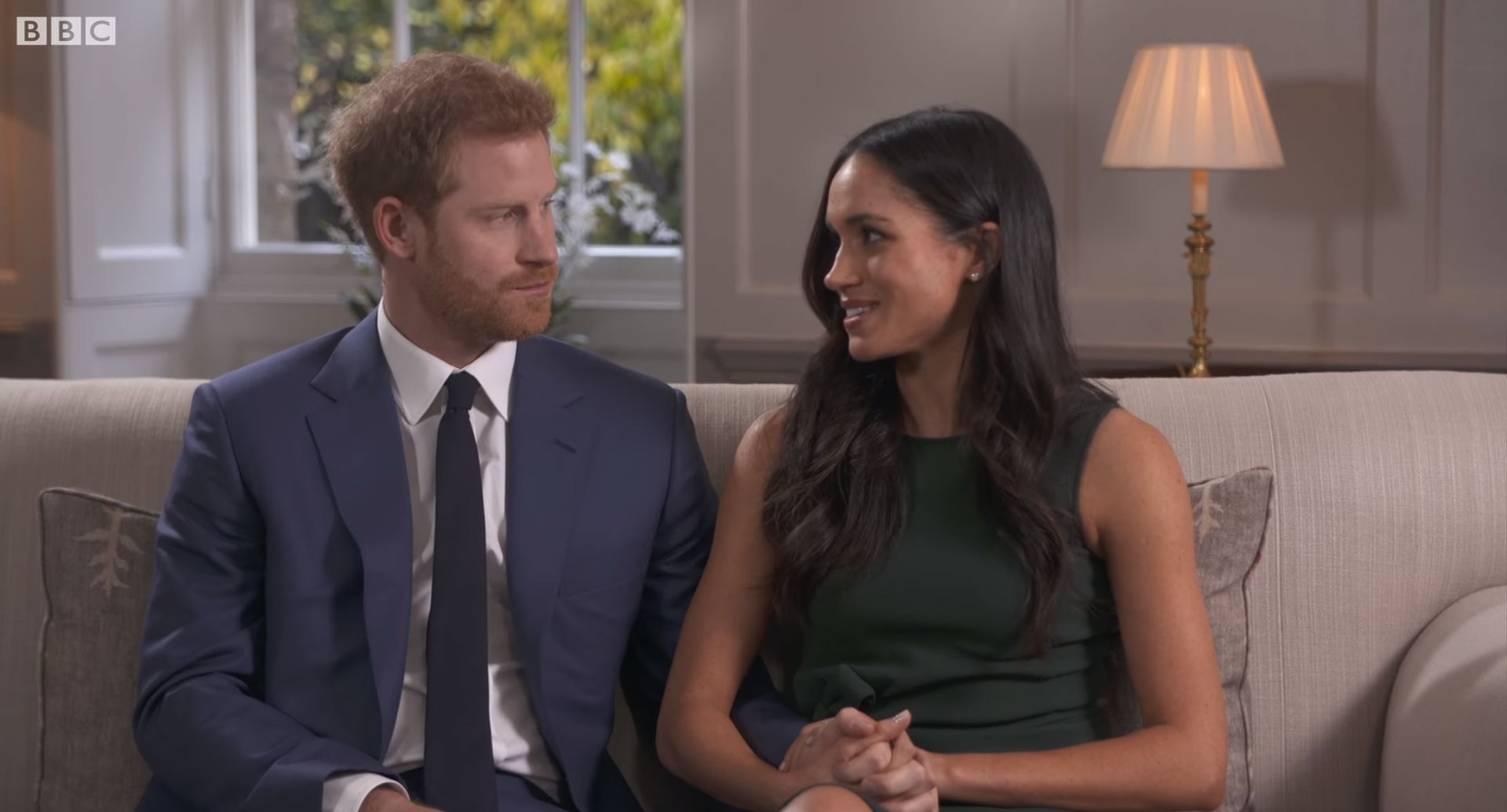 Special moment: The couple shared the story of their engagement in an BBC interview at the end of 2017
As we countdown the days until Prince Harry and Meghan Markle say 'I do' royal wedding fever is taking the nation by storm.
It's a fairy-tale that has captured hearts across the Atlantic as the dashing prince and American actress prepare to tie the knot on Saturday, May 19 at St George's Chapel within the picturesque grounds of Windsor Castle.
All eyes have been on Prince Harry and his superstar girlfriend since they met through mutual friends in 2016 and as the big day draws ever-closer the world waits with baited breath to watch the couple make history.
So, just exactly can we expect from the big day? Although we're waiting in anticipation, details of Meghan's dress have been kept firmly under wraps, but there are a few details that have been released.
The couple will officially tie the knot in a ceremony which begins at 12noon in the gothic surroundings of St George's Chapel before taking a carriage ride through Windsor to greet the thousands of well-wishers expected to line the streets. Later that afternoon the Queen will host a lunchtime reception in honour of the newlyweds, inviting 600 guests to the St George's Hall of Windsor Castle – Her Majesty's favourite residence.
Then the real party can begin with 200 evening guests invited to an intimate soiree at Frogmore House, nestled in the sanctuary of Windsor Home Park to end a truly remarkable day.
There's no doubt that royal weddings have long held a whimsical charm over the nation, with each one never failing to inspire brides and grooms to be when planning their own nuptials.
And it all began with Queen Victoria who, when she wed Prince Albert at St James's Palace in 1840, wore a white wedding dress. Not commonplace at the time, when coloured dresses were very much in Vogue, white was considered a symbol of wealth rather than purity – very fitting for a royal bride.
In 1947 when Princess Elizabeth (now Queen Elizabeth II) wed Philip Mountbatten the nation was recovering from the aftermath of WWII. The young bride-to-be donned a satin gown donned with motifs of lilies and orange blossoms designed by Norman Hartness had to use ration coupons to obtain the material.
Fast forward to July 29, 1981 and more than 600,000 people lined the streets of London to watch Lady Diana Spencer say 'I do' to Prince Charles at St Paul's Cathedral. An incredible 750 million people tuned into the lavish affair on television with the 3,500 had the chance to watch the couple tie the knot – and check out that David Emanuel dress with its 25 foot train in real life.
However, it wasn't until 2011 that the world would celebrate a royal wedding with quite as much pomp when Prince William and Catherine Middleton finally walked down the aisle at Westminster Abbey. Kate wowed in an Alexander McQueen lace design by Sarah Burton for the iconic brand. More than 24 million people tuned into the nuptials earning it a sport on the top 10 most watched TV moments in the UK – coming just after the 1966 World Cup final which had 32.3 million views.
And while we can't wait to see what's in store for Meghan and her Prince next Saturday, ROX is honoured to become part of your special day. So, in honour of the royal wedding and to celebrate your upcoming big day we're hosting a Wedding Fayre in each of our boutiques from Friday, May 18 until Sunday, May 20 offering the chance to find inspiration from top industry suppliers as well as your perfect wedding rings and jewellery.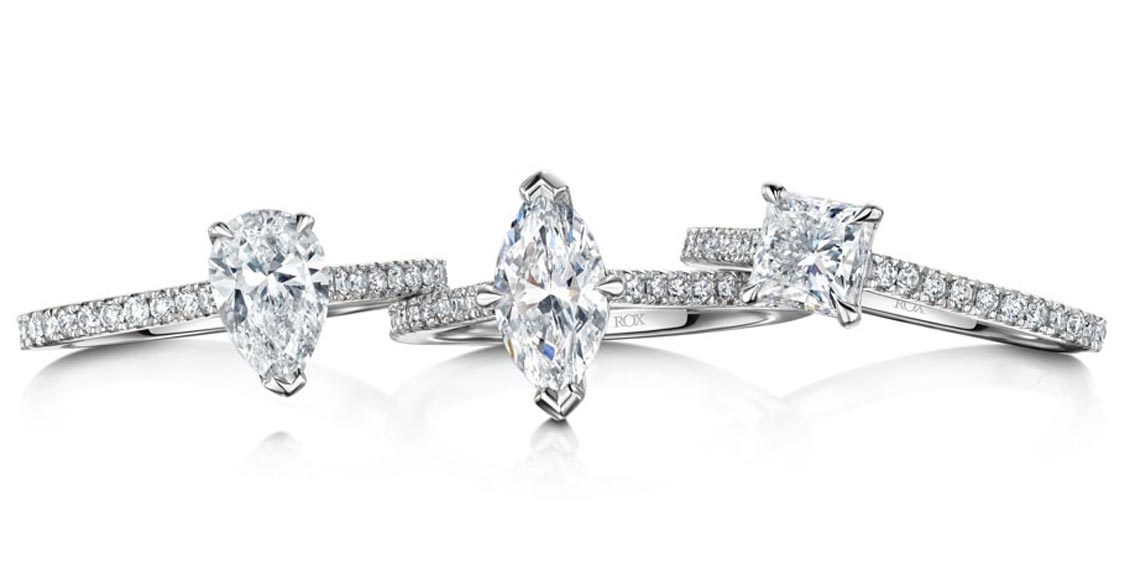 Let us help you capture your story – your past, present and future – with the perfect diamond engagement ring. We carefully handpick each diamond for its superior cut, presence and above all beauty. The remarkable quality of our diamonds is behind everything we do and it's reflected in our DNA.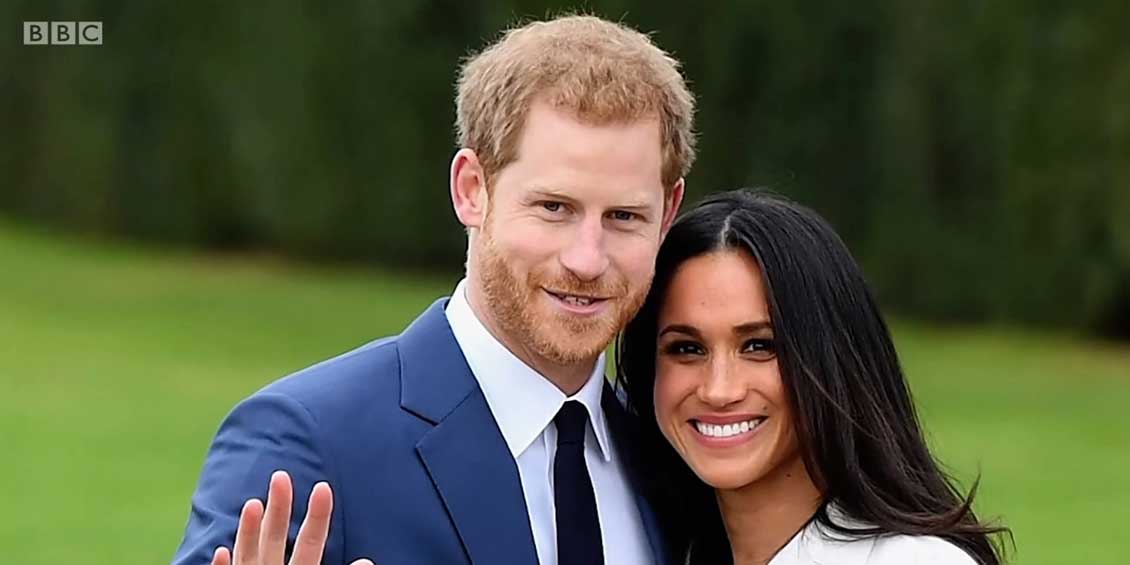 As far as engagements go it doesn't get much better than a royal proposal. As excitement sweeps the nation following news of Prince Harry and Meghan Markle's recent engagement and royal wedding viewing parties are pencilled in diaries for May 2018, the retail industry is already benefiting with many reporting a positive impact on sales which they are attributing to royal wedding fever.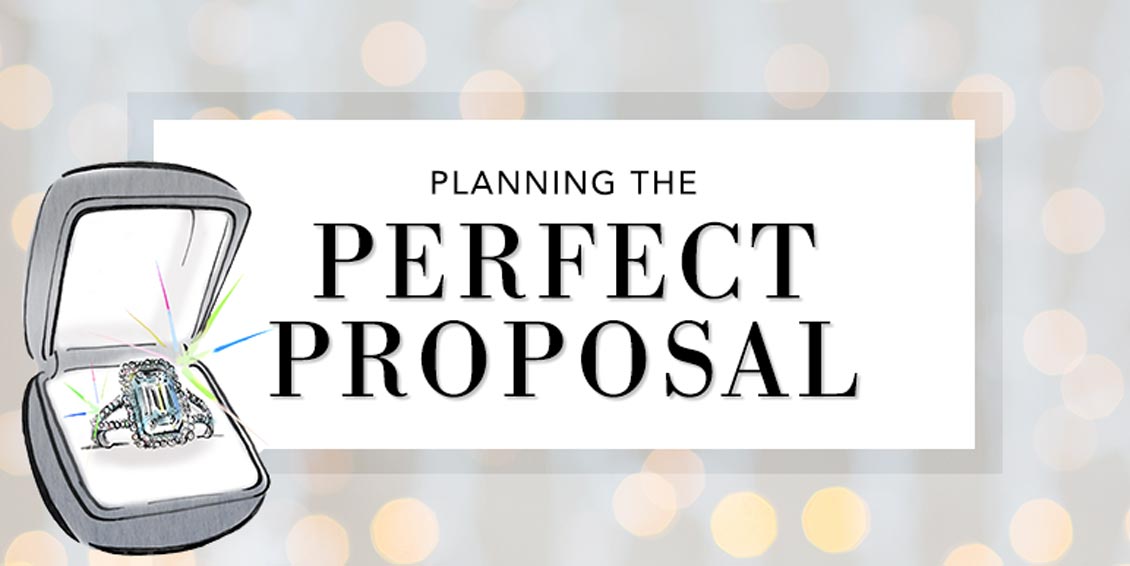 Follow our step by step guide to planning the perfect proposal. With so much to consider, preparing in advance will make it much easier for you.